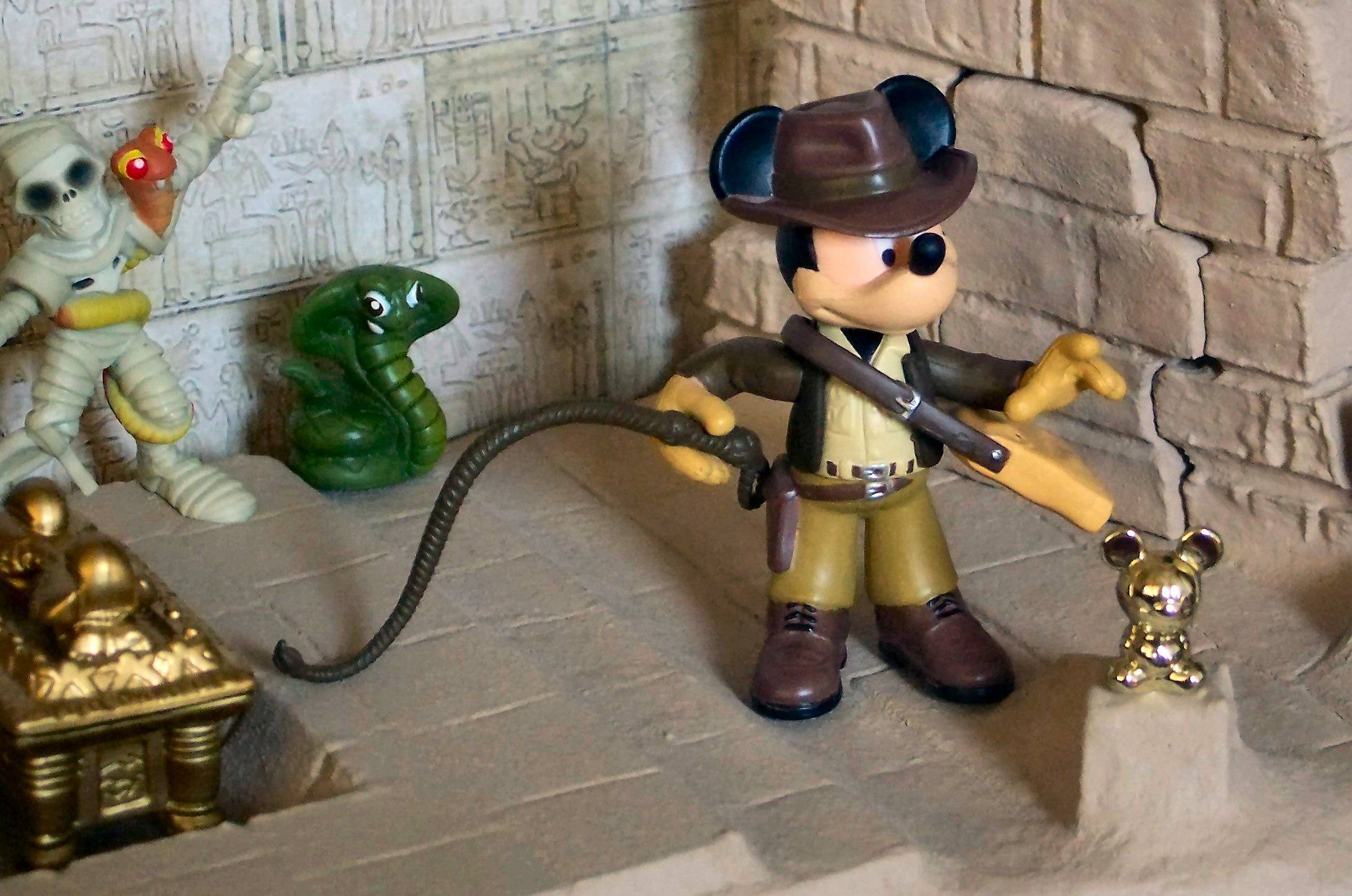 Indiana Jones Mickey Action Figure
An untill now unknown action figure crosses Disney with that other Lucas franchise of the most famous arch ever, Indiana Jones!
This is a 3 3/4″ series articulated action figure.  We expect to set this with the rest of the Hasbro main-line Indy deliveries in mid-May, just in time for the long expected Indiana Jones And The Kingdom Of The Crystal Skull!  Approximate retail is $9.95.
Review and photo posted below by Alex Newborn
This Mickey Mouse as Indiana Jones action figure is available exclusively in the Disney Parks. He comes with a whip accessory, a musette bag, and a tiny golden Mickey idol. He costs $8 dollars.
The Ark of the Covenant, mummy, and cobra all come from Hasbro's Indiana Jones Adventure Heroes.
They're posing on my scaled-down "Well of the Souls" playset, styled after the vintage Kenner toy. I constructed it entirely from foamcore, styrofoam, vinyl spackle, and paint.
The wall of hieroglyphics is a new addition just for this photo… care to guess why?