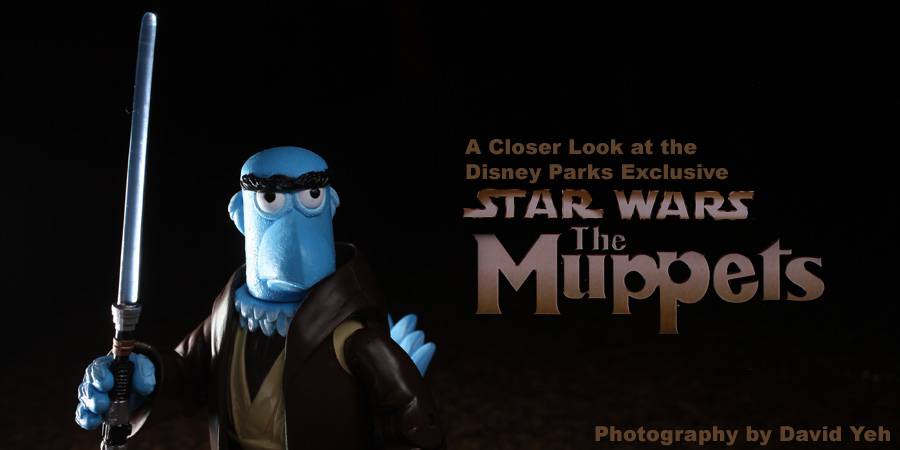 Muppets Star Wars action figure photo review
The Star Wars Universe and The Muppets have always had on-screen pairings, from appearances in The Muppet Show to Sesame Street all the way to the animated series Muppet Babies.  Here at last, the Disney Theme Parks Merchandise Team have created four sets of your favorite Muppet characters playing in the Star Wars Galaxy.
For months, perhaps years, there was a Star Wars Muppets PVC set that was available at the parks, but the figurines were non-poseable.  These figure pairings are probably some of the finer action figures produced by Disney ever.  Yes, there really is a huge difference in production quality over the Mickey Mouse Star Wars toys.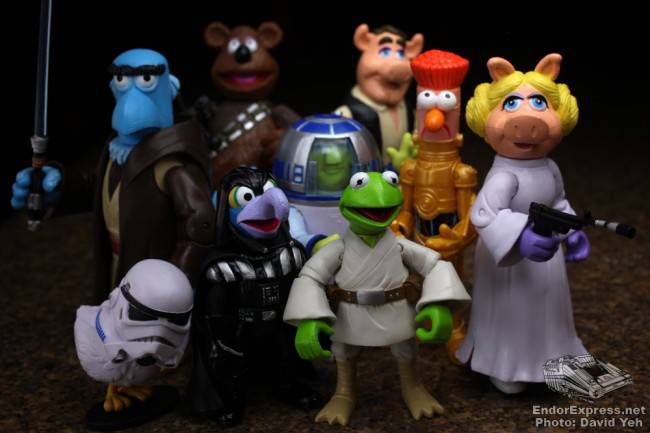 For $19.95 a set, you get two articulated figures with accessories:
        Kermit the Frog and Miss Piggy as Luke Skywalker and Princess Leia
        Beaker and Dr. Bunsen Honeydew as C-3PO and R2-D2
        Fozzie Bear and Link Hogthrob as Chewbacca and Han Solo
    Sam the Eagle and Gonzo as Obi-Wan Kenobi and Darth Vader with Camilla as Stormtrooper
These figures are not the same scale as the Palisades The Muppets action figures but are of a pretty decent size.
Camilla is not articulated but has a removable Stormtrooper Helmet.  Dr. Bunsen Honeydew also wears an astromech dome.  Gonzo and Beaker both have swappable heads which makes for added play value.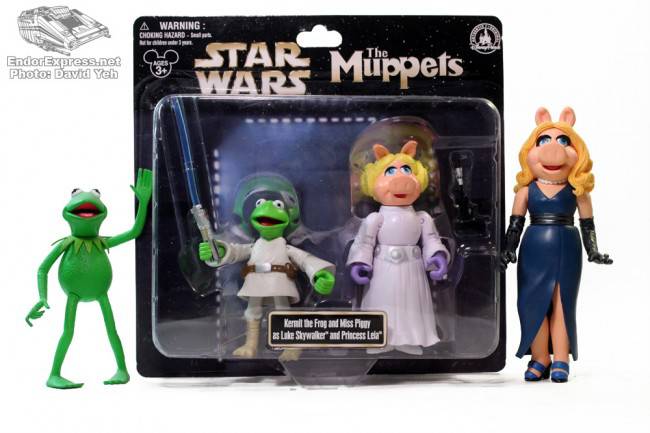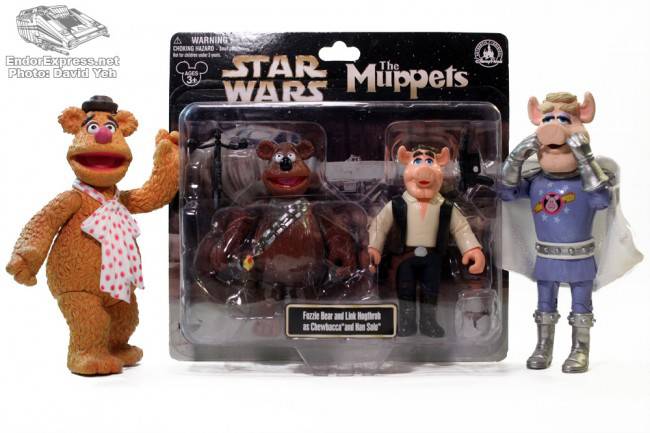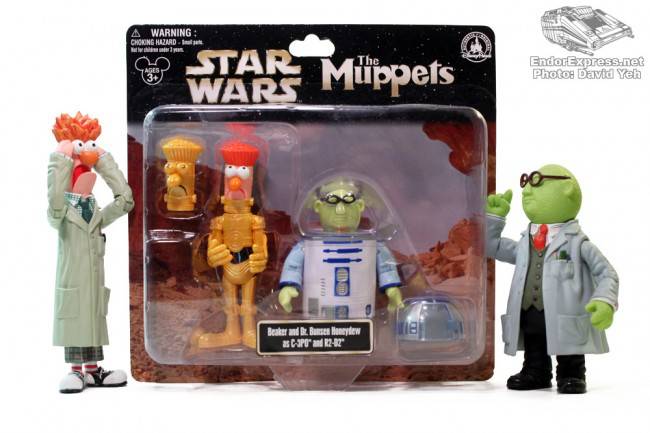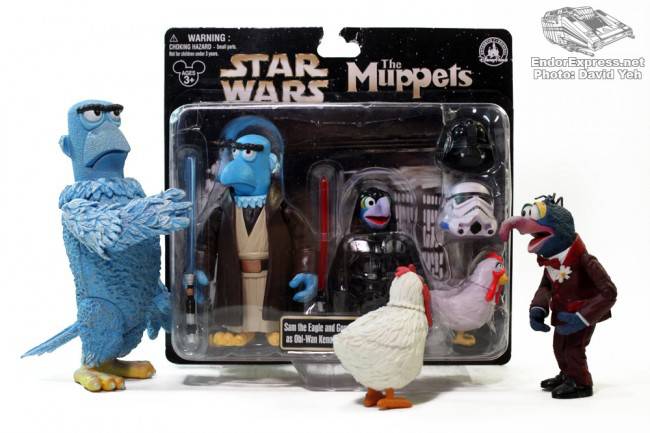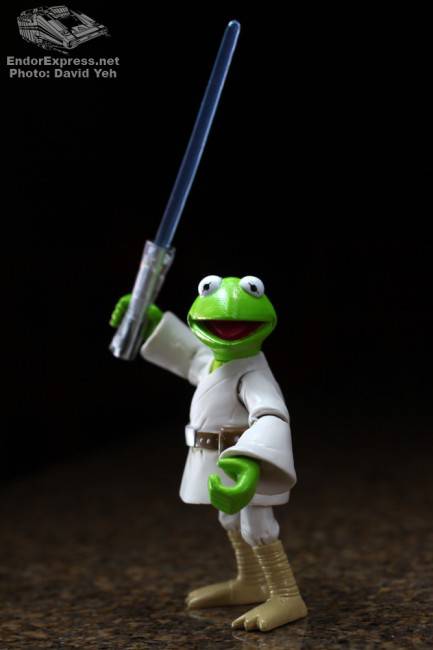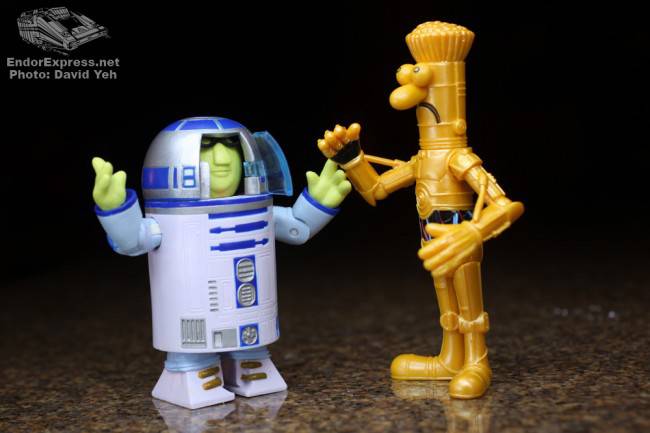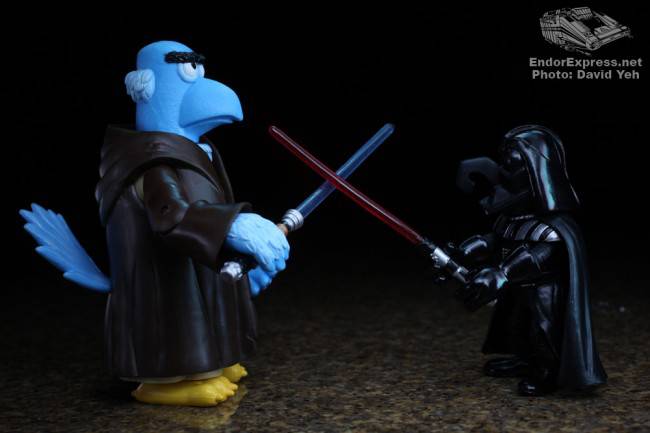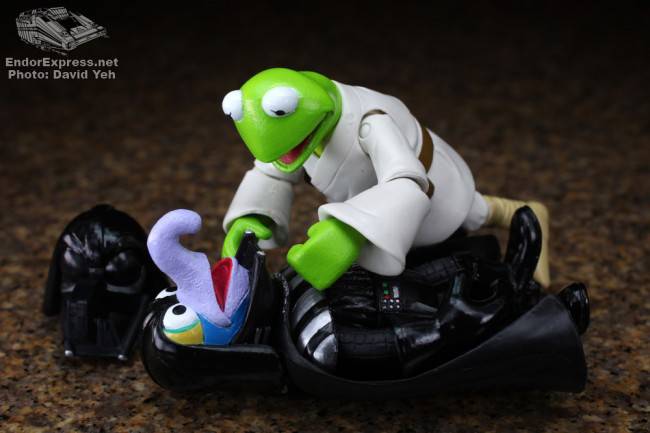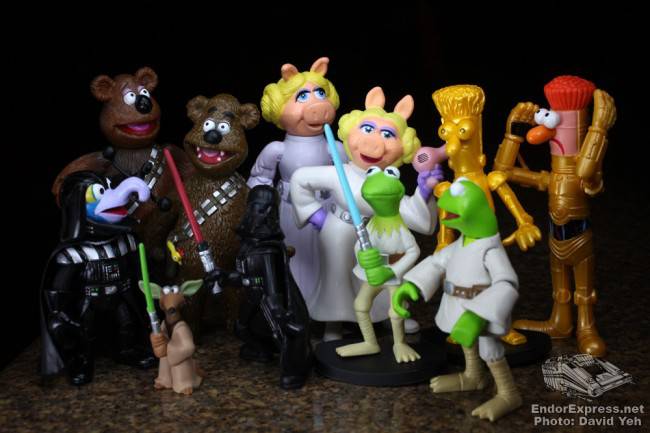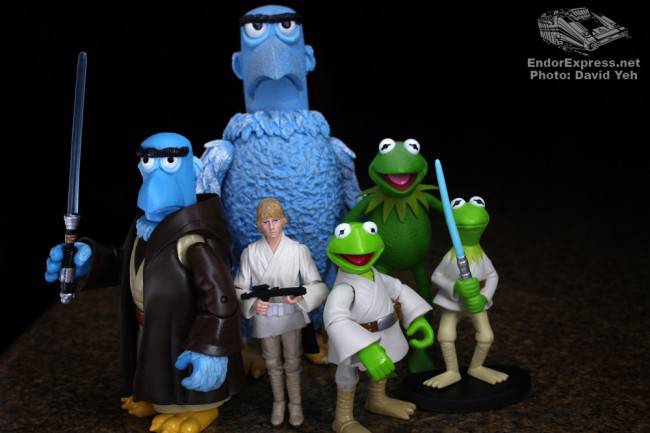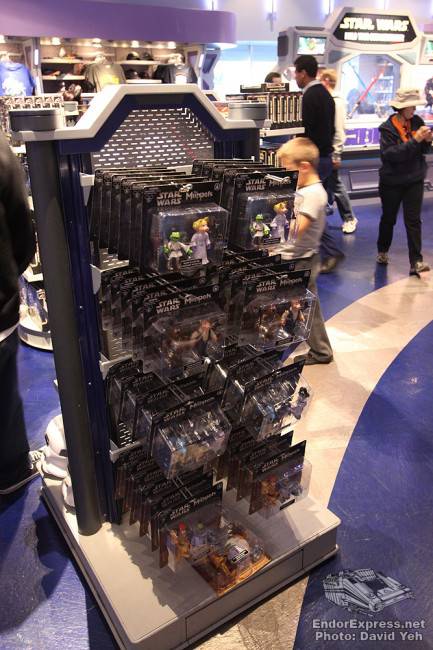 If you want to see more Muppets as Star Wars characters, head to your nearest park and pick these up!  Buy them at either Disneyland or Walt Disney World Resorts or try Walt Disney Parks and Resorts Merchandise Guest Services at 1-877-560-6477 or send an email to
merchandiseguestservices@disney.go.com
To read up on the 31 year history of Star Wars and The Muppets, visit
http://www.starwars.com/news/star_wars_muppet_figures.html