Photo Review: Star Tours Starspeeder 1000 Vehicle Playset
Since 1987, fans of Disney's popular STAR TOURS attraction have clamored for a full sized STARSPEEDER for their Hasbro figure's travel needs.  Unfortunately for them, Hasbro never felt the desire or need to do such an exclusive but with this year's revamped attraction, STAR TOURS: THE ADVENTURES CONTINUE, Disney has pulled out all the stops and delivered the STARSPEEDER 1000 VEHICLE PLAYSET available at Disneyland's StarTrader and Disney's Hollywood Studios' Tatooine Traders for $54.95.  (other figures sold separately)
The all new Starspeeder 1000 features authentic lights and sounds, functioning passenger doors, changeable destination screens, and concealed laser cannons.  The set also comes with two figures: R2-D2 and IC-360 Camera Droid.  R2 has articulated dome and can be swapped out with any astromech droid of your choosing.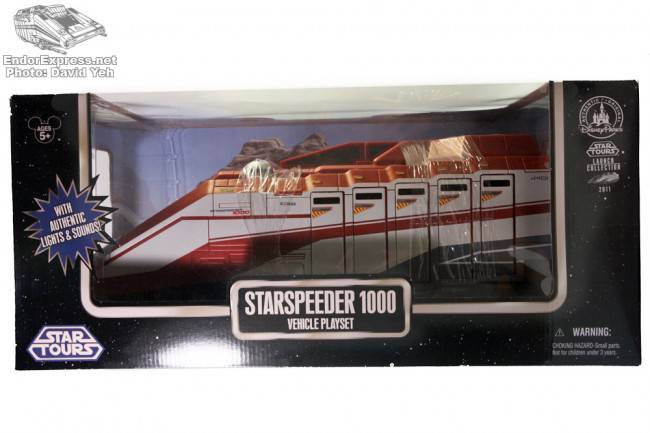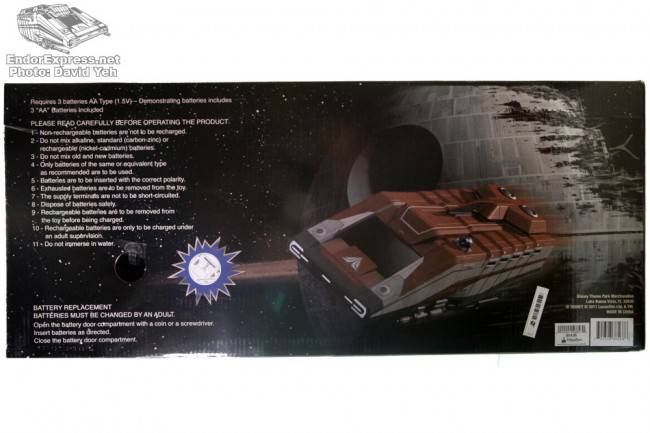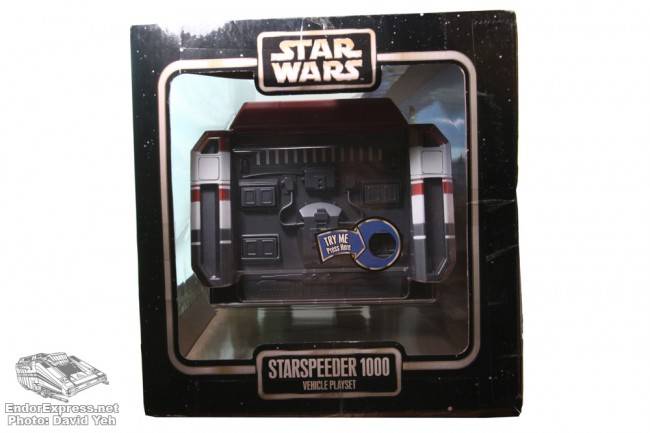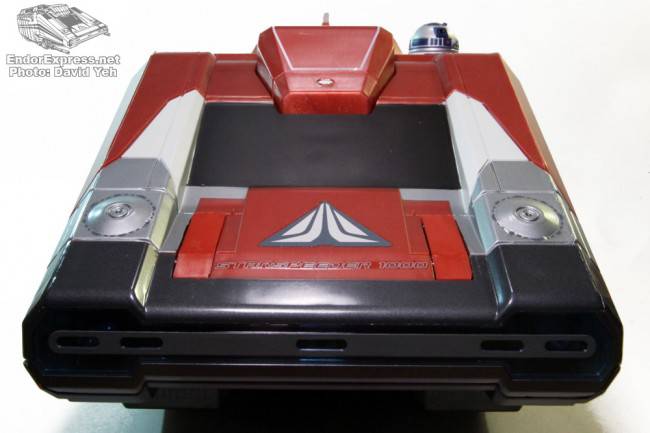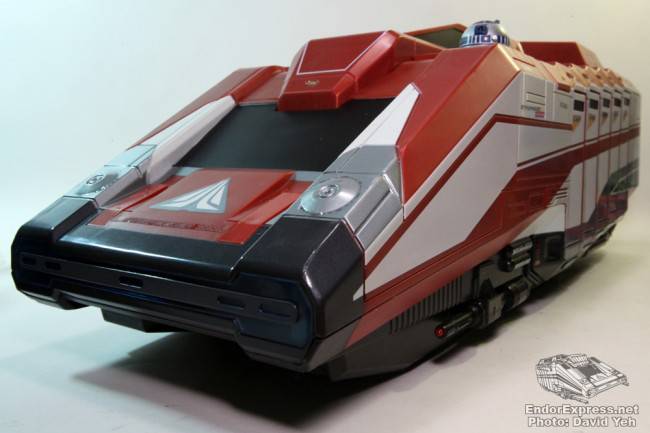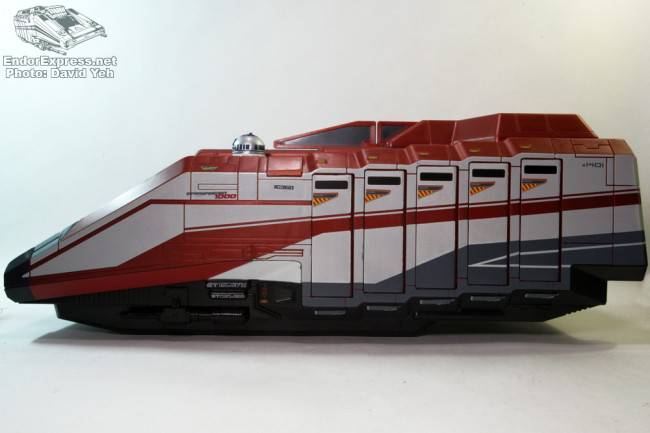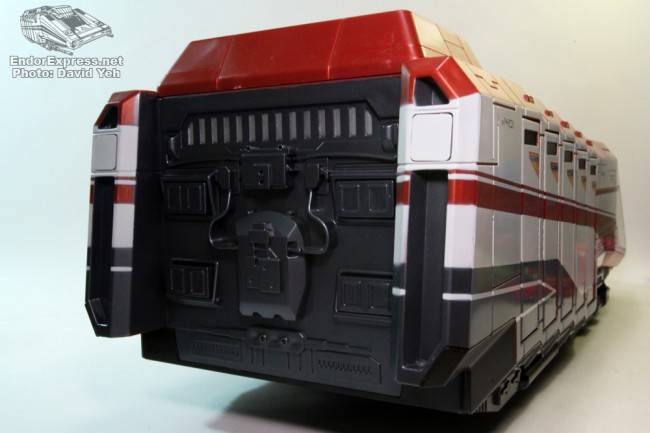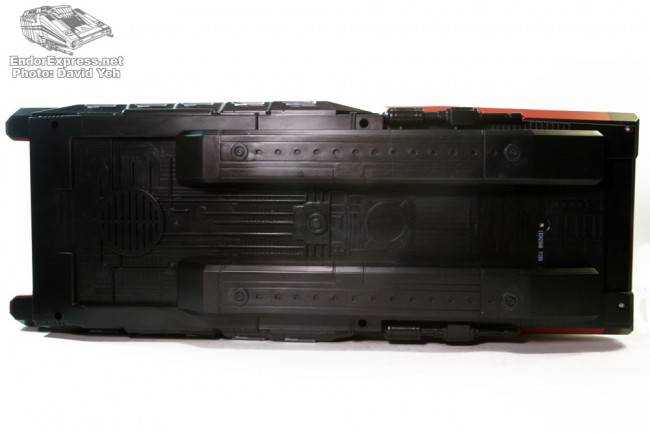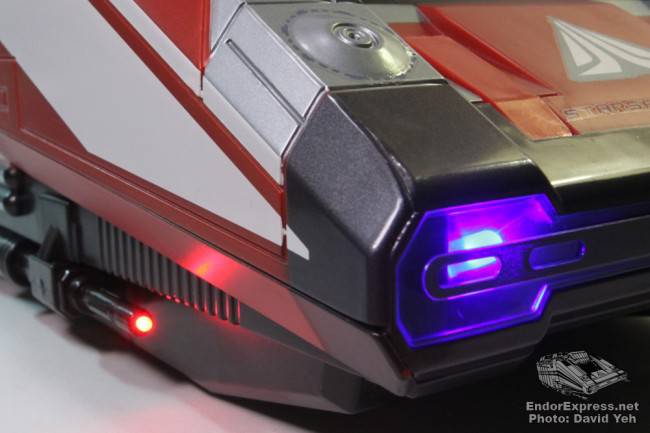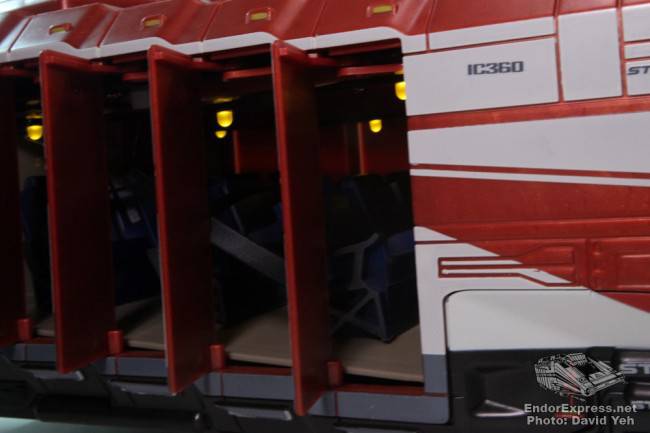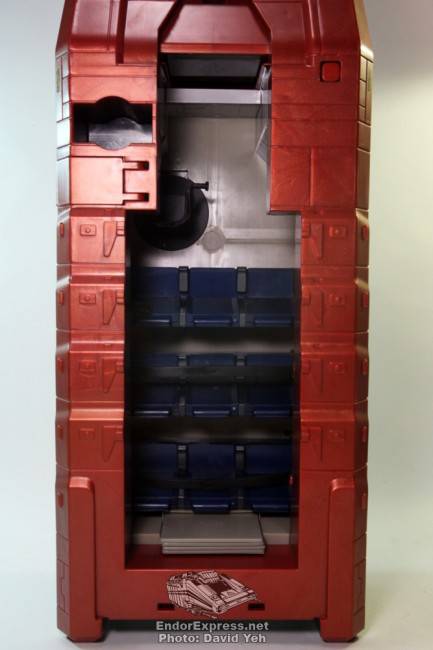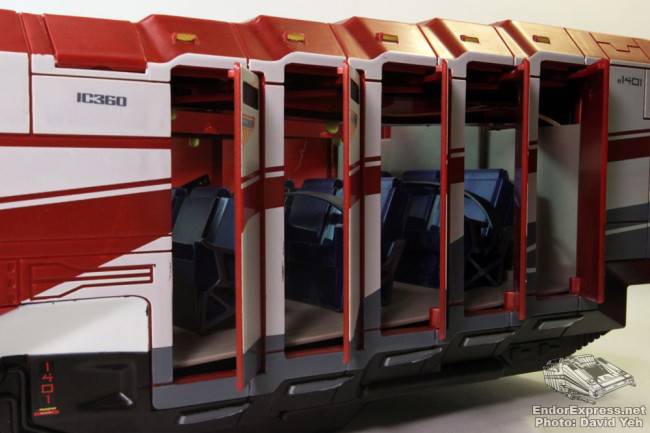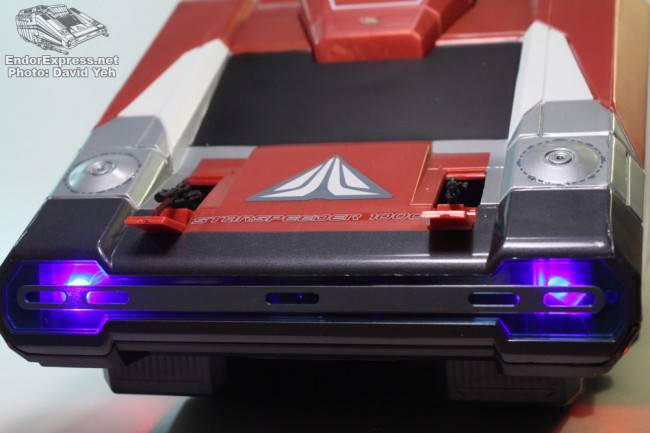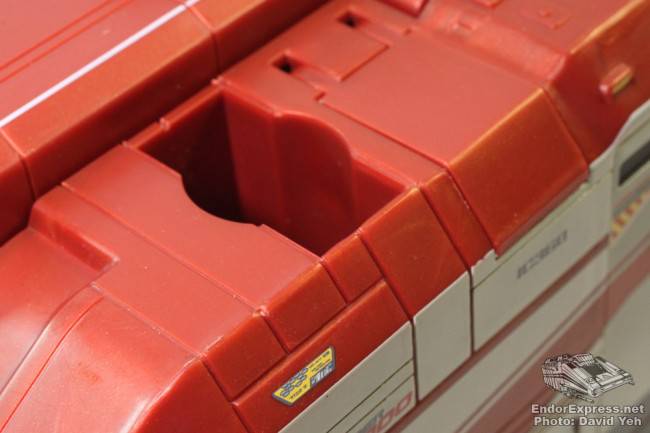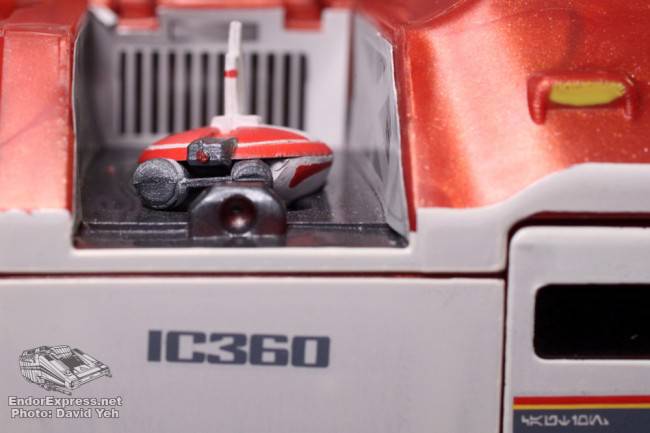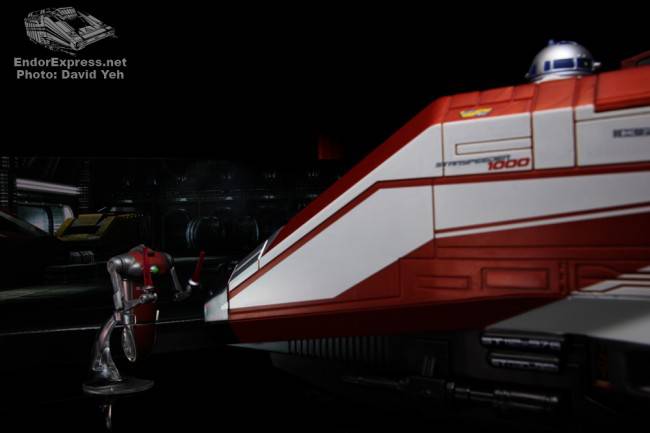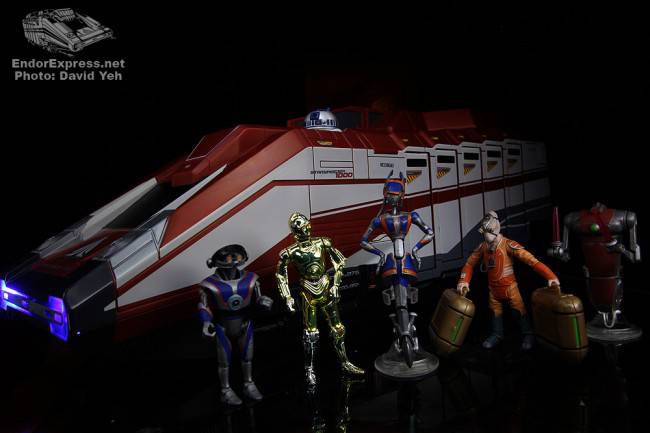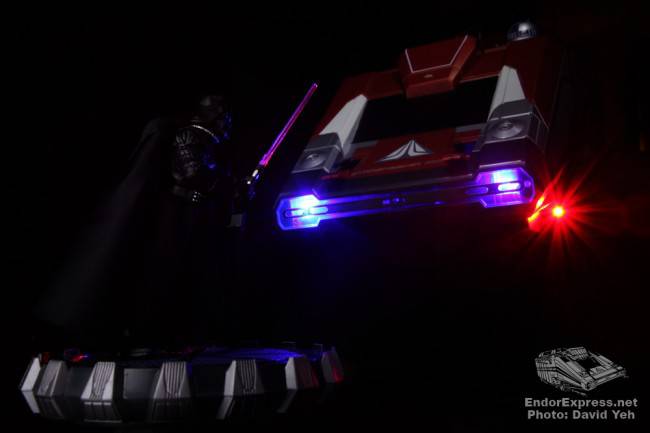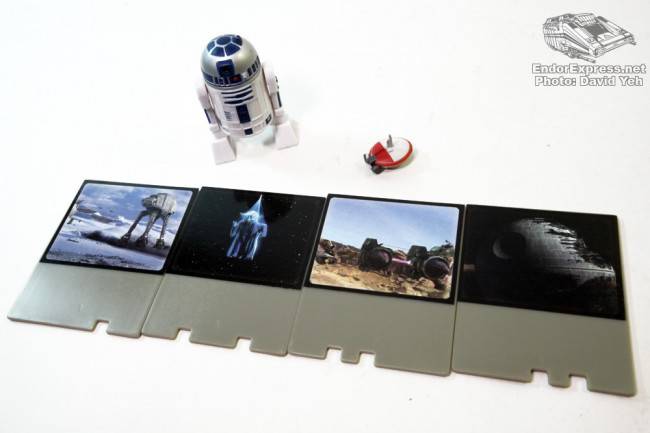 The four plastic changeable destination screens when not in use can be stowed in the back of the cabin. Each one when plugged into the front activates a different sound effect:
 Tatooine – C-3PO dialogue: "Oh my, a Podrace! I always wanted to do this!"
 Hoth – C-3PO dialogue: "Hold onto your circuits!"
 Yoda Hologram – Yoda dialogue: "May the Force be with you."
 Death Star – C-3PO dialogue: "I have a bad feeling about this."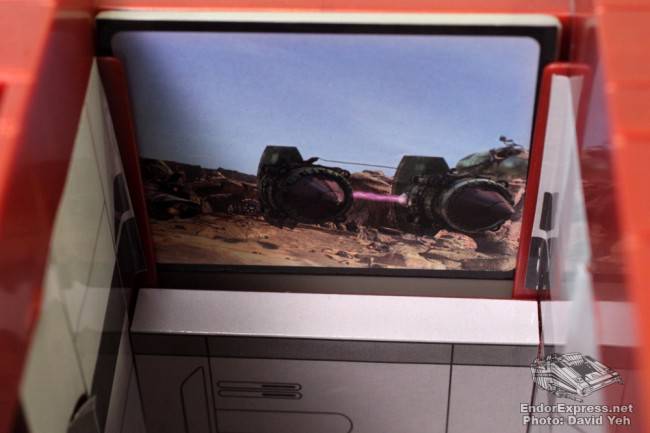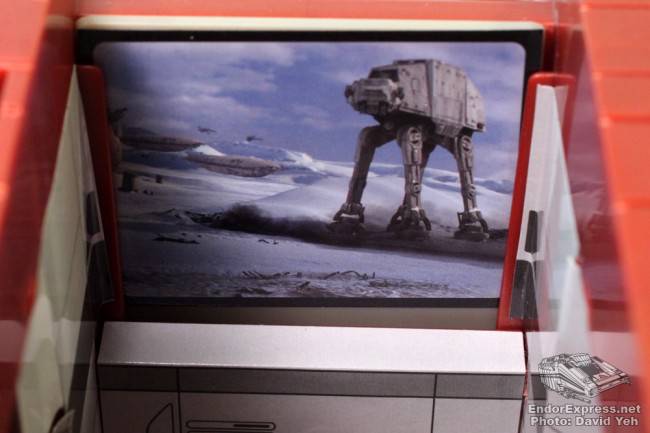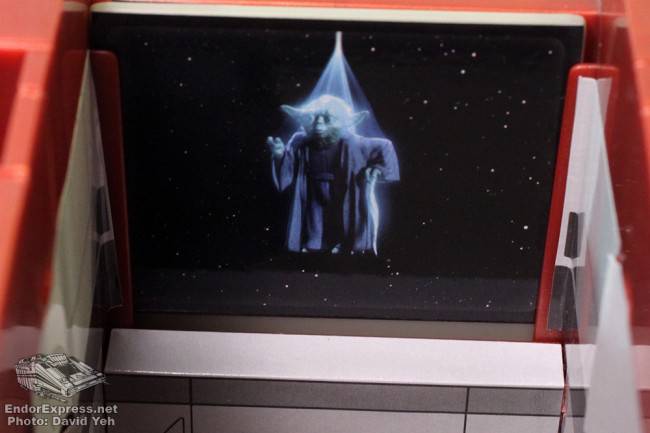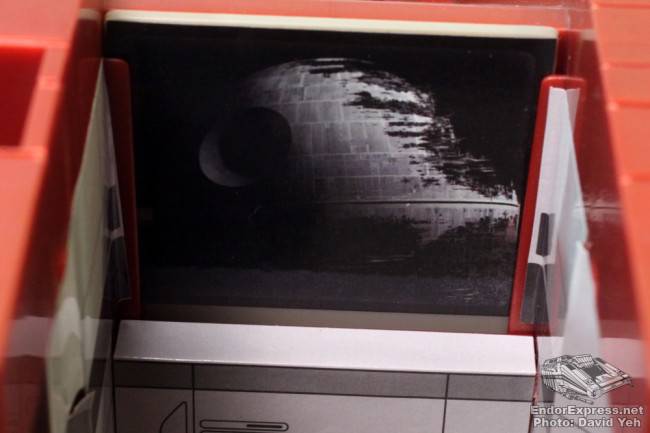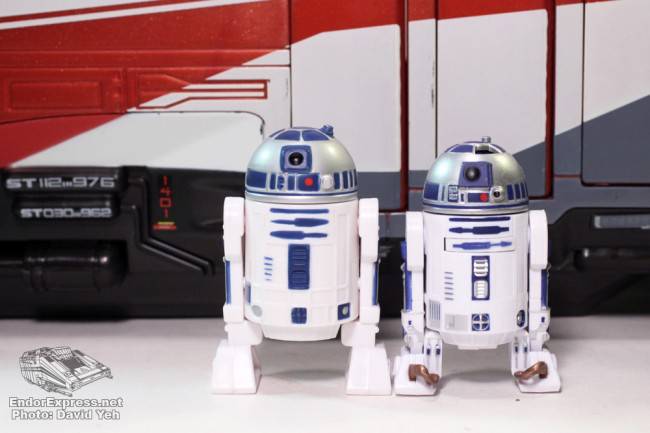 (l-r) STARSPEEDER 1000 R2-D2, Hasbro Vintage Collection R2-D2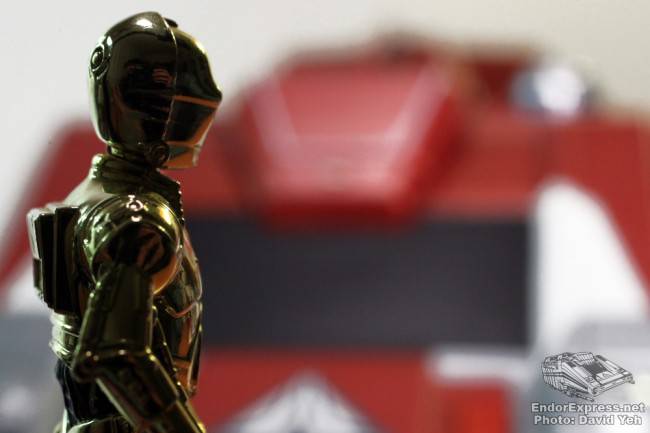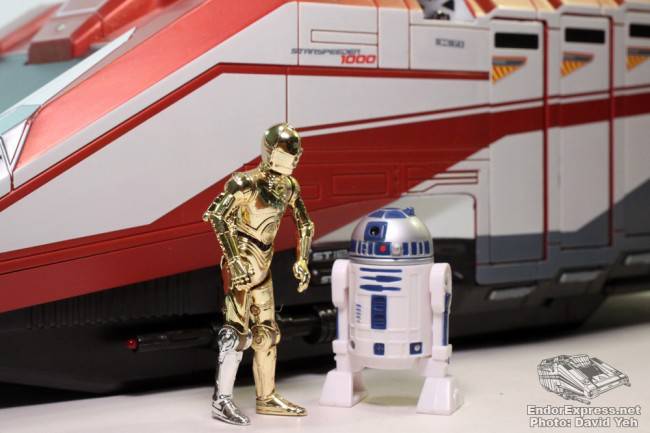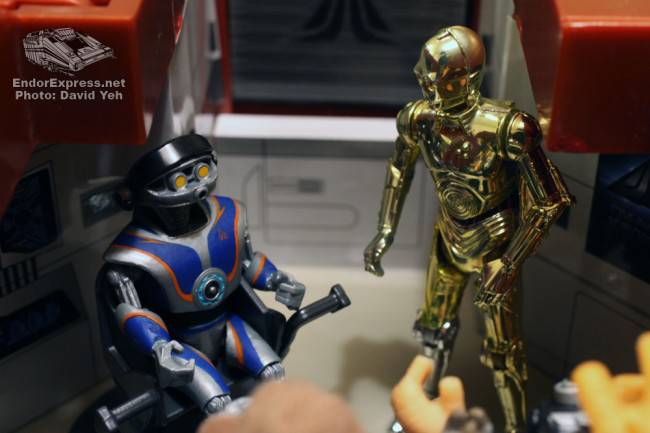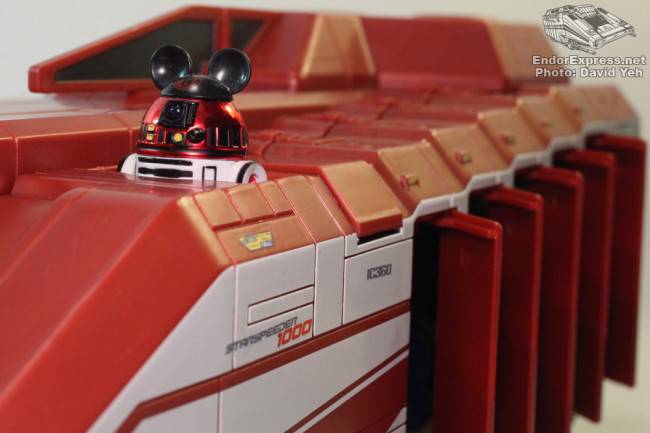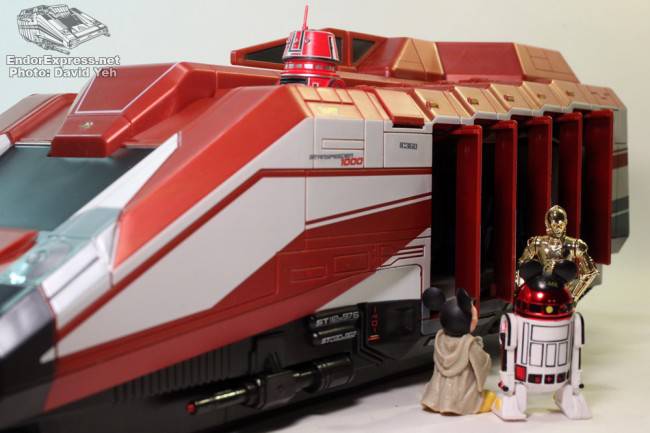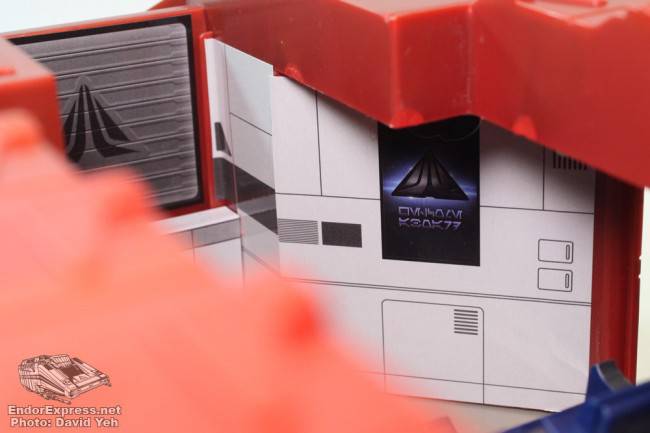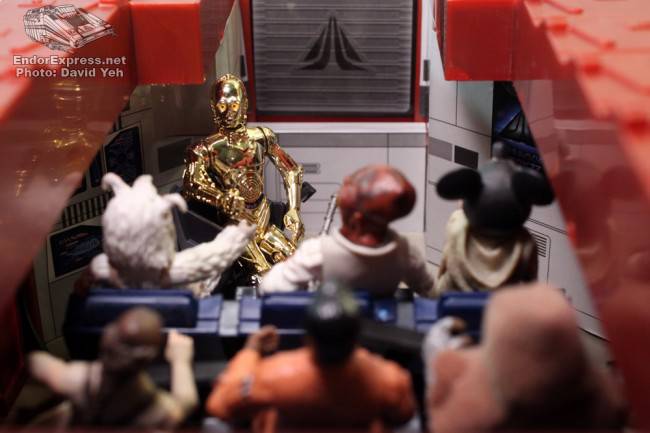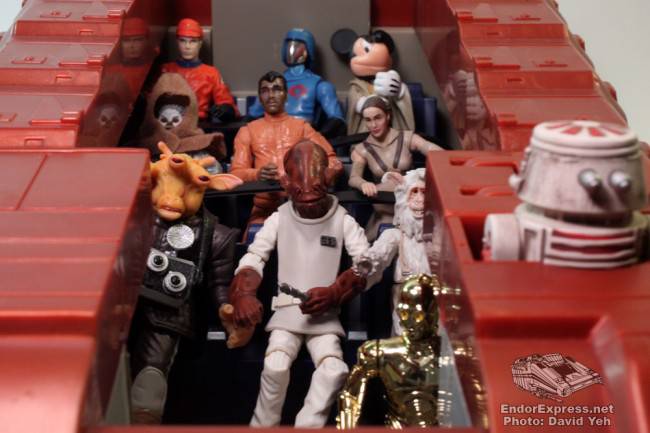 Fully compatible with your Hasbro Star Wars action figures, the Starspeeder 1000 can hold up to ten standard figures; eleven if you count the astromech port on the exterior.  There are three rows that fit three figures each and a pilot chair that can fit one more.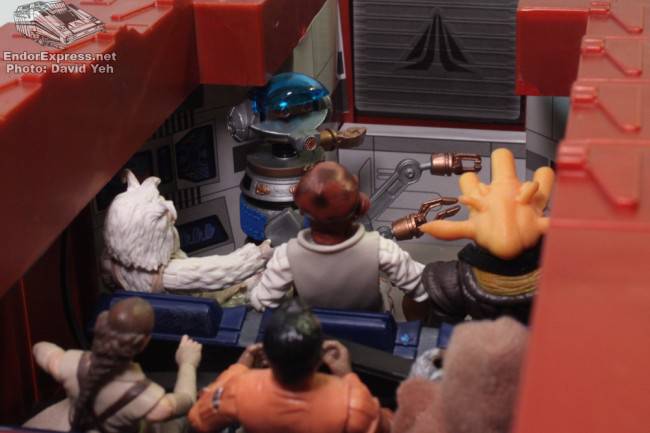 The pilot chair is removable and can be substituted with RX-24 or Captain Rex!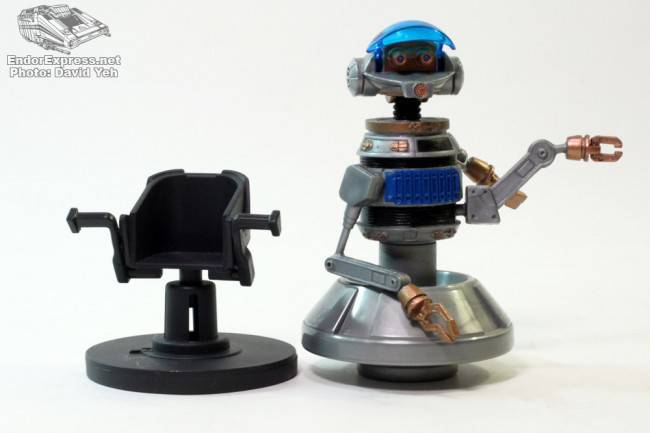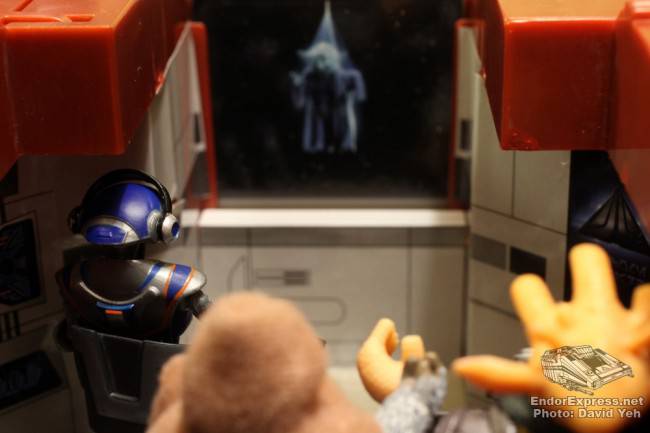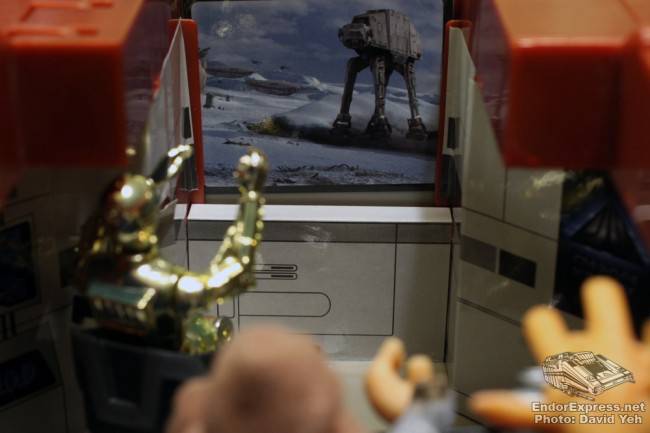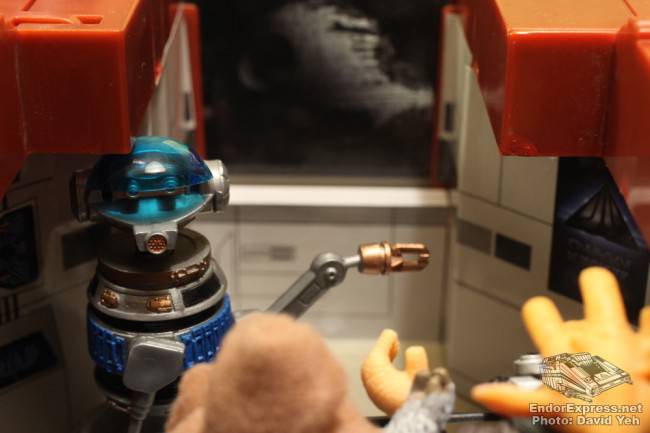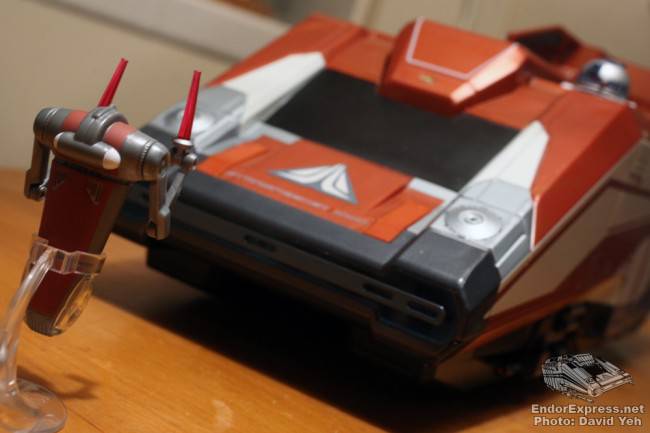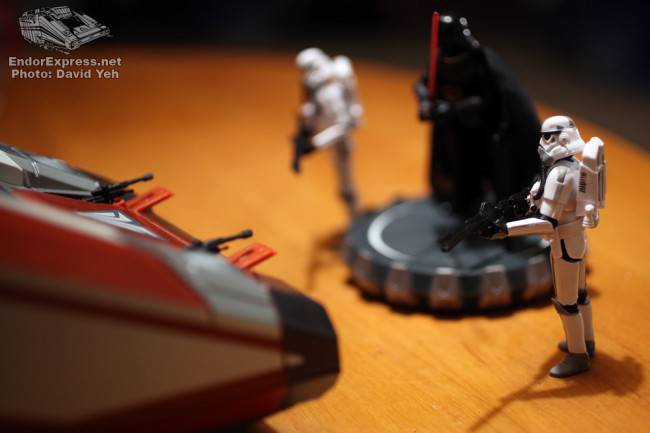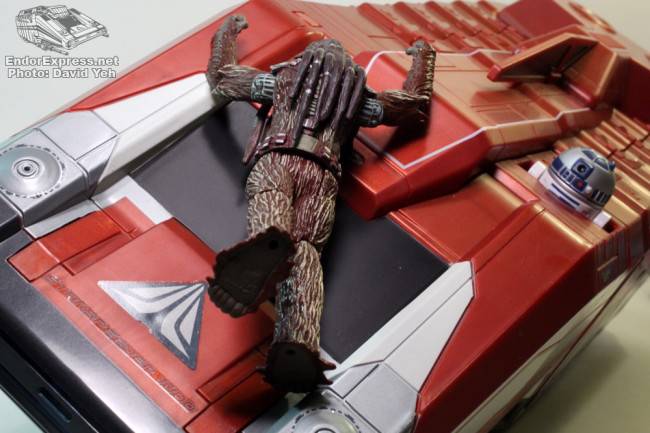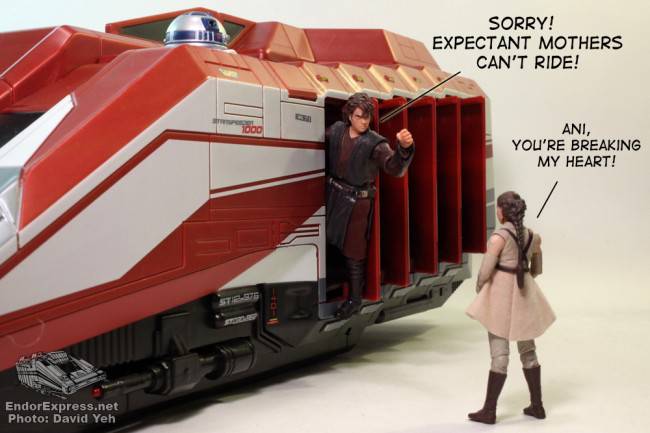 This Starspeeder 1000 playset is not messing around and is the most impressive toy that Disney has produced so far.
You can purchase the Starspeeder 1000 vehicle – playset and other exclusive Hasbro figure sets – "Star Tours Travel Agency" – "Ambush at Star Tours" – and "Star Tours Boarding Party" at Disney Theme Parks or try Walt Disney Parks and Resorts Merchandise Guest Services at 1-877-560-6477 or send an email to merchandiseguestservices@disney.go.com