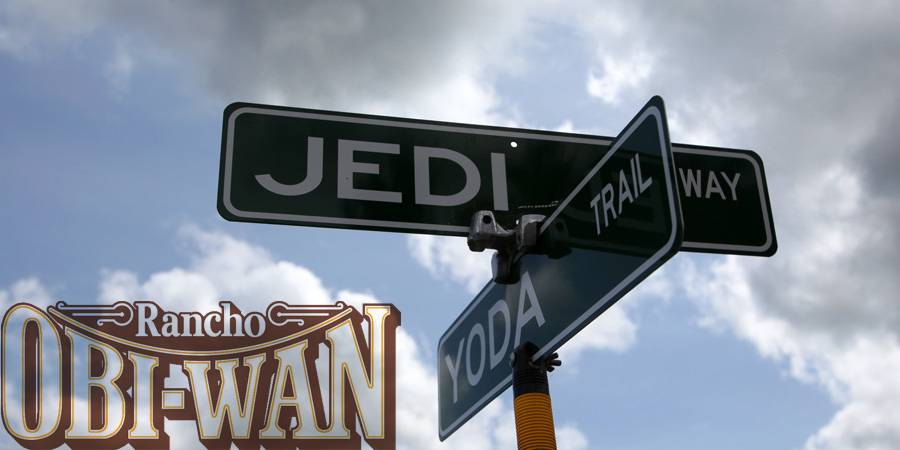 Visit to Rancho Obi-Wan
Nestled north of San Francisco in Sonoma County lies a world many Star Wars fans only dream of having: a place where Star Wars collectibles is priority #1.  This dream is a reality for Steve Sansweet, author of 14 Star Wars books, who has amassed the world's largest collection of Star Wars memorabilia in this known universe.  Sansweet dubbed his 9,000 square feet of property RANCHO OBI-WAN and it is home to 35 years of Star Wars merchandise, props, displays, costumes, models, toys from all over the world.  Steve was gracious enough to take us on a little tour of the recently renovated property and we're excited to offer our readers just a sample of what you can find there.
Read on as we will also tell you how you can help Steve with his collecting Empire and we'll tell you a few ways you can see RANCHO OBI-WAN in person!