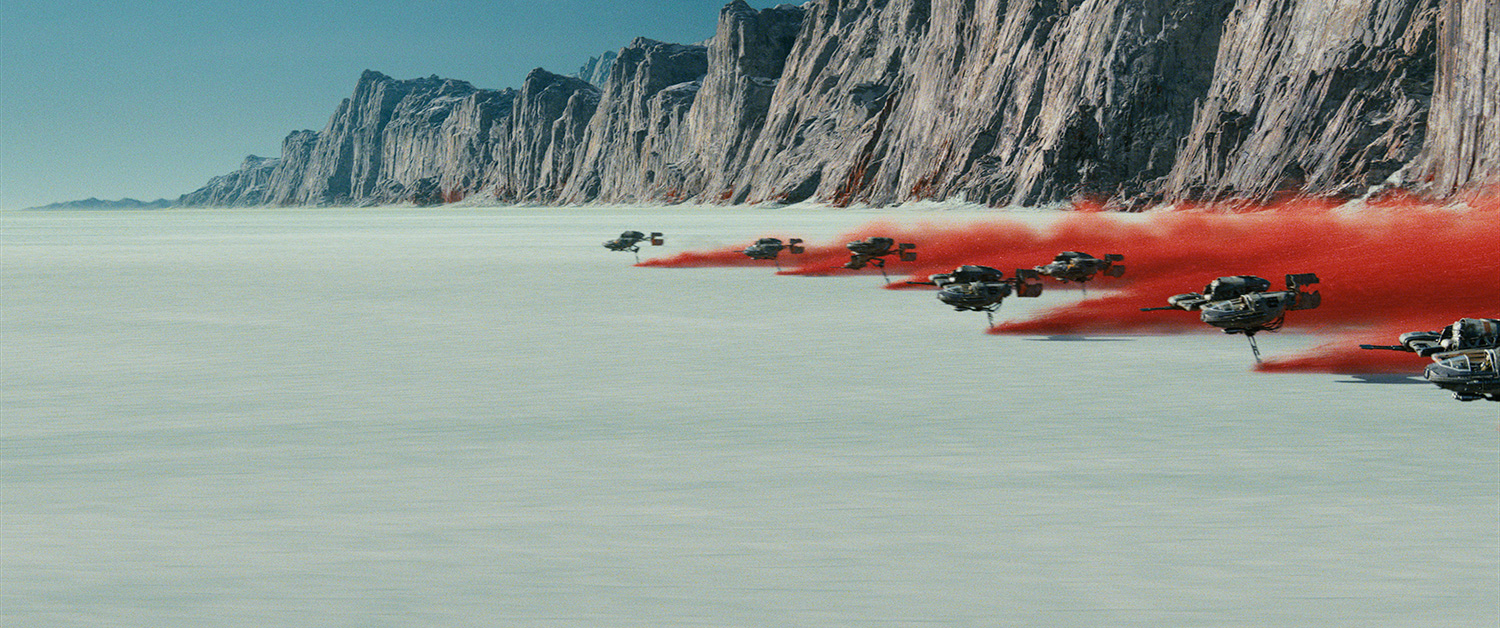 Kris Van de Sande
The Last Jedi planet Crait to be featured in Star Tours 2
April 15, 2017
Tom Fitzgerald just revealed at the Star Wars at the Disney Parks Panels at Star Wars Celebration Orlando that Star Tours: The Adventures Continue will be seeing a brand new destination: Crait.
If that name doesn't ring a direct bell, it's because it's the mineral planet that was shown yesterday in the brand new The Last Jedi teaser trailer.
No date has been announced, but the Jakku scenes was added a month before the release of The Force Awakens.
Director Rian Johnson to EW: "It's way out there. It's uncharted," says Johnson. "It's a mineral planet and so there are mines on it." He also says that they employed some unique design elements when creating that world. Most notably in the trailer, the speeders (likely mining vehicles) are tearing up the pristine surface to reveal red ashy plumes.