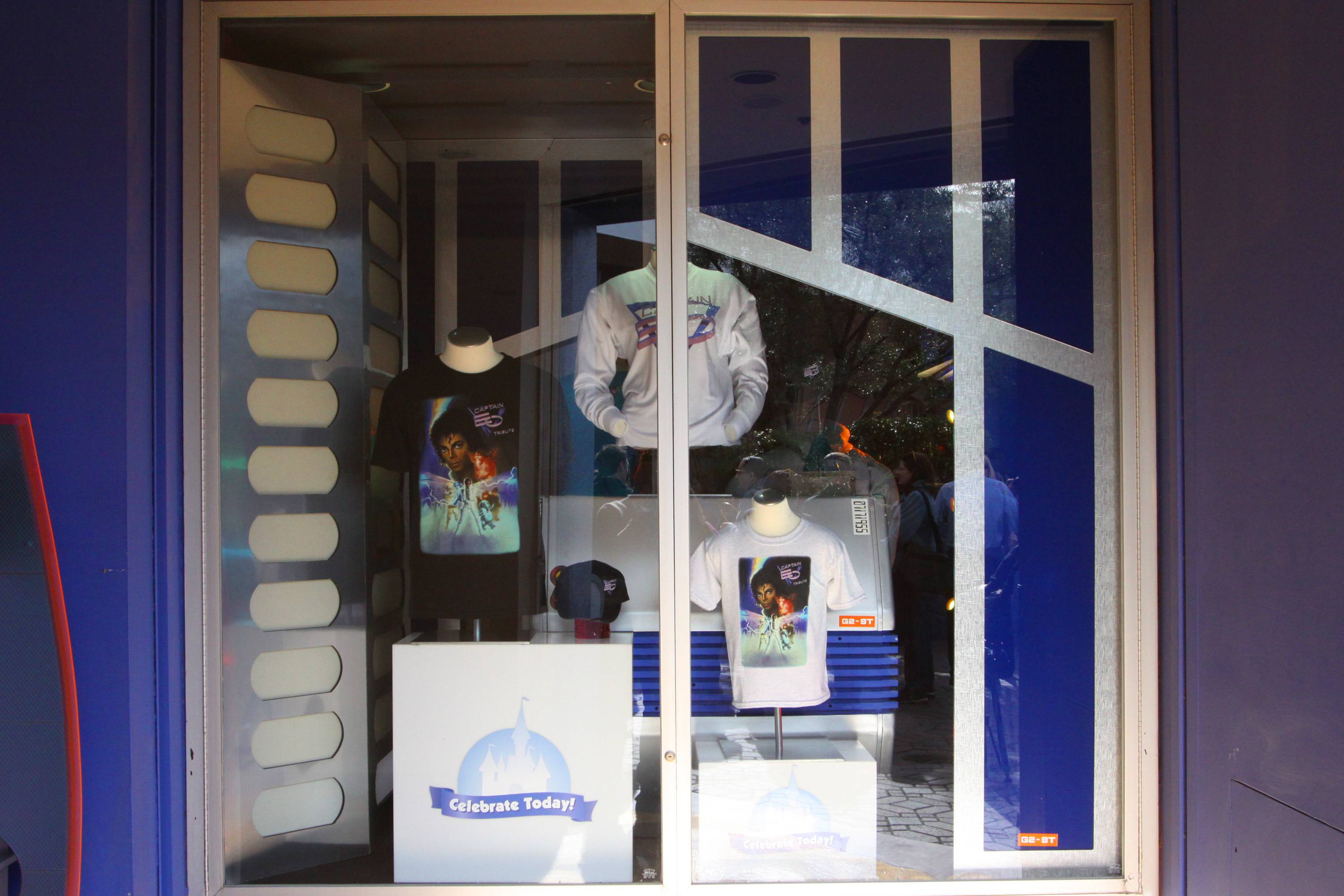 Brian Curran
Captain EO Merchandise
February 23, 2010
Disney enthusiasts will be excited to find special Captain EO inspired merchandise created in celebration of the re-opening of the attraction. Merchandise will include, ladies and men's tees, fleece, military and beanie style hats, posters and souvenir items.
UPDATE: Pics added from Disneyland 2-23-2010
In early March, be on the lookout for a specially created Captain EO embroidered nylon jacket. See merchandise and prices at Disneyparks.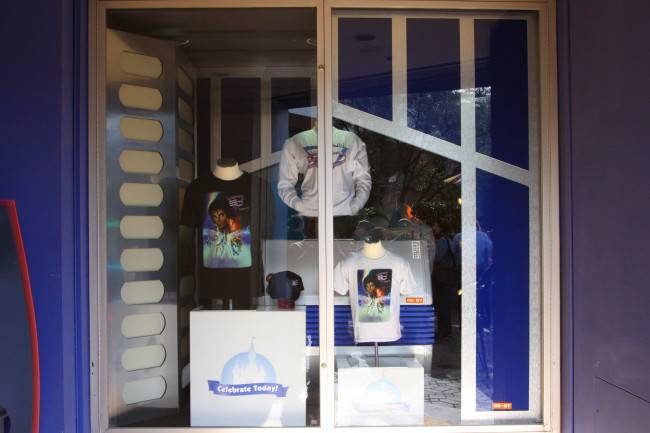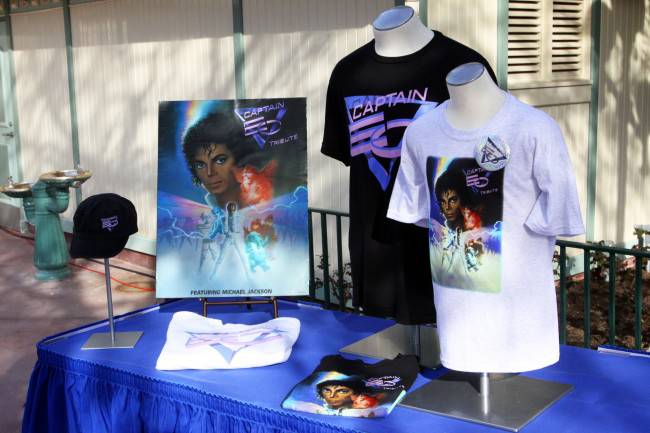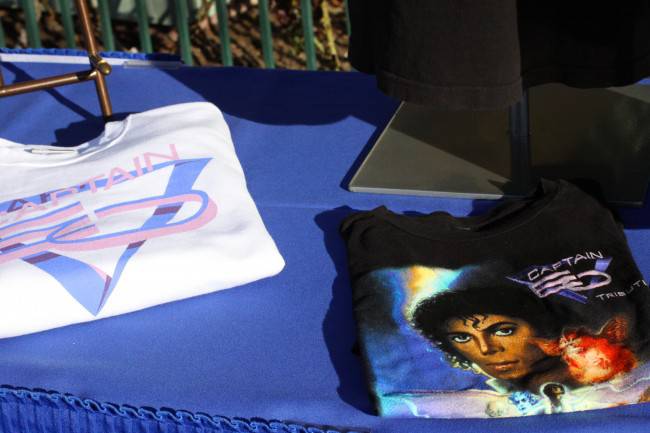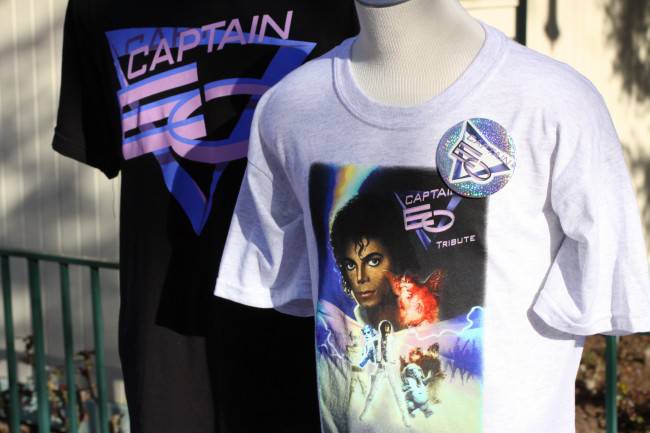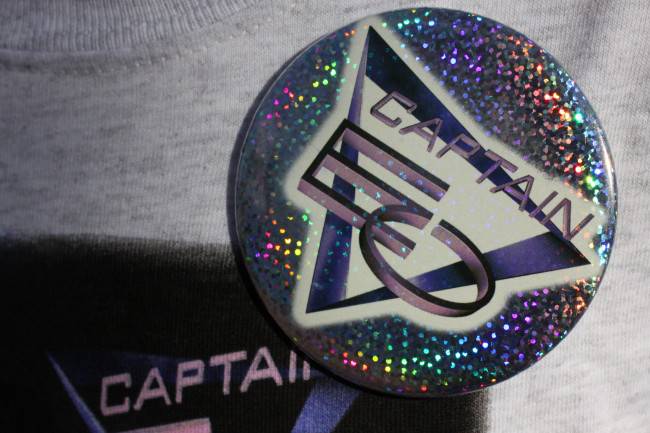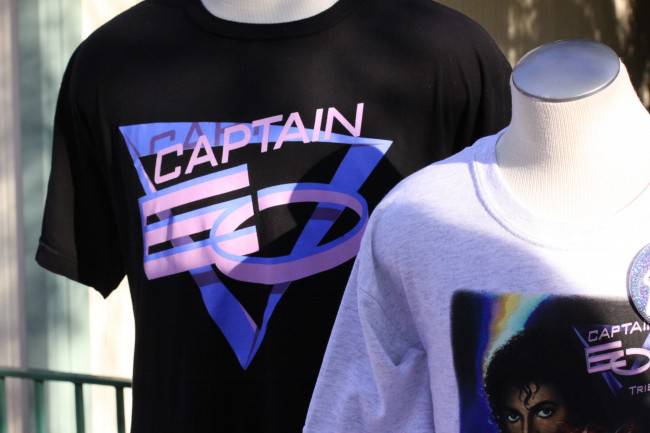 Captain EO Logo Ladies Tee – $26.95
Captain EO Logo Men's Tee – $24.95
Captain EO Poster Men's Tee- $ 26.95
Captain EO Logo Crew Fleece – $42.95
Captain EO Logo Military Cap – $24.95
Captain EO Logo Beanie Hat – $24.95
Poster – $7.95
Captain EO Logo Button – $3.95