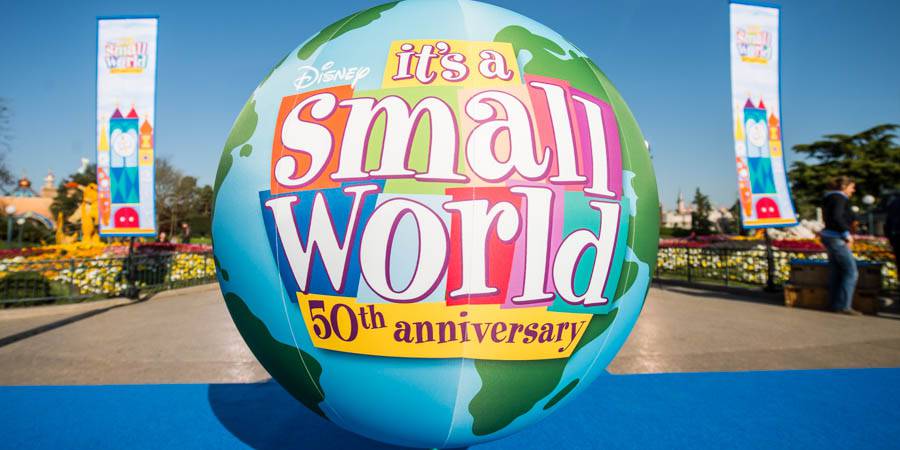 Kris Van de Sande
50 years "it's a small world"
Article
April 11, 2014
It's a day of laughter, a day of joy. The attraction with the biggest ear worm ever turns 50 years. We all know the Sherman Brothers have written quite a bit of catchy numbers, sometimes to the point of almost hating it. Wonderworld Song from Beverly Hills Cop 3 anyone? But "it's a small world" might be the one that really stood the pass of time, as it's still a top 5 attraction in the five Disney parks.
But today exactly marks the 50 years celebration, and there is a worldwide celebration going on. Starting in Tokyo, Hong Kong, Paris, Orlando and closing in the original Anaheim there is a global Sing-Along. Also, especially for this occasion they re-opened "small world" in Anaheim during refurbishments.
We went to Disneyland Paris to experience this special event!