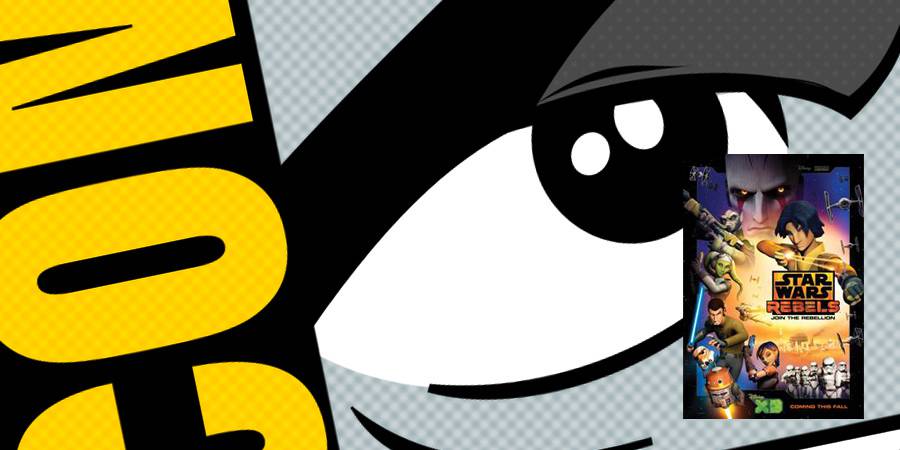 Brian Curran
New Star Wars Rebels clips debut at SDCC
July 25, 2014
A new trailer and a few clips from Star Wars Rebels were shown at San Diego Comic Con yesterday. The videos are all posted below. Keep a eye out for cool things like a Ralph McQuarrie style protocal droid! and of course the famous droids R2-D2 and C-3PO!
Press Release:
Yesterday at "The Heroes of Star Wars Rebels" at Comic-Con 2014, Dave Filoni (Executive Producer), Simon Kinberg (Executive Producer), Freddie Prinze Jr. ("Kanan"), Vanessa Marshall ("Hera"), Taylor Gray ("Ezra"), Steve Blum ("Zeb") and Tiya Sircar ("Sabine") debuted the below clips from STAR WARS REBELS…
Star Wars Rebels: A Look Ahead
Star Wars Rebels: SDCC 2014 Exclusive Clip – "Kanan vs. The Inquisitor"
Star Wars Rebels: SDCC 2014 Exclusive Clip — "We're Even"
Star Wars Rebels continues the epic tradition of the legendary Star Wars saga with all-new exciting, action-packed adventures. It is a dark time in the galaxy, as the evil Galactic Empire tightens its grip of power from world to world. As the series begins, Imperial forces have occupied a remote planet, ruling with an iron fist and ruining the lives of its people. The clever and motley crew of the starship Ghost is amongst a select few who are brave enough to stand against the Empire. Together, this ragtag group will face threatening new villains, encounter colorful adversaries, embark on thrilling adventures and become heroes with the power to ignite a rebellion.
Scheduled to premiere in the fall as a one-hour special telecast on Disney Channel, it will be followed by a series on Disney XD channels around the world.
Follow @StarWars and @DisneyChannelPR for the latest news on #StarWarsRebels. Stay tuned to www.StarWars.com for more on Star Wars Rebels at SDCC!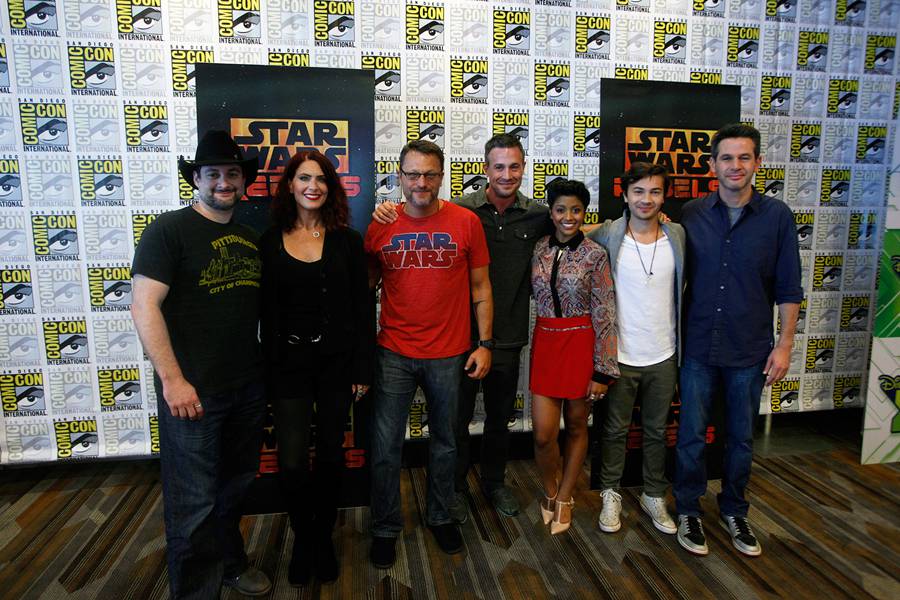 Cast & Crew photo by David Yeh