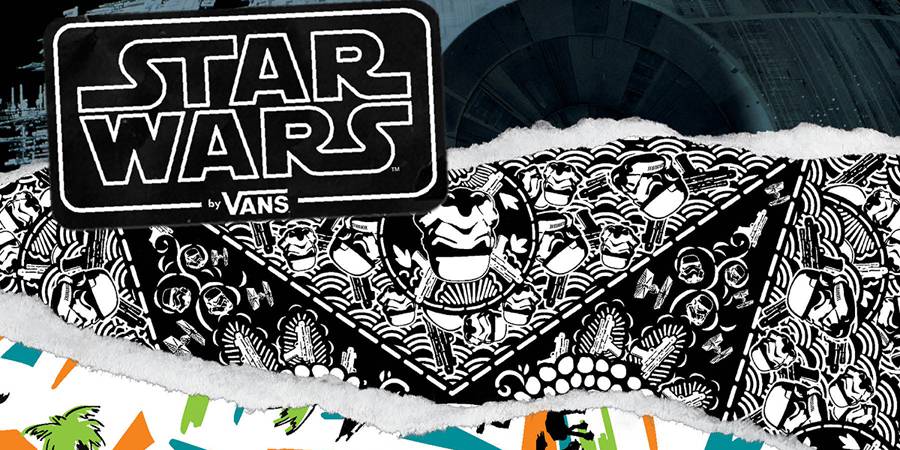 Brian Curran
VANS Releases Limited Edition Vans – Star Wars Posters at SDCC 2014
July 18, 2014
More Star Wars goodness at SDCC! Vans is releasing Limited Edition posters and VANS designers Taka Hayashi, Calvin Garcia and Tony Munoz will be at Lucasfilm Pavilion to sign them! More information is posted below…
Press Release:
VANS Releases Limited Edition Vans x Star Wars™ Posters at Comic-Con 2014
Join Vans at Lucasfilm Pavilion for Vans x Star Wars™ Designer Signings July 25 & 26
This season, Vans took off for a galaxy far, far away to launch the Vans x Star Wars™ collection for fall 2014. The collaboration brought the best of both worlds, with vintage Vans prints infused with iconic Star Wars™ artwork. To celebrate the successful project and to thank fans for their support, Vans will release these unique prints as limited edition posters exclusively at Comic-Con San Diego.
Join Vans in the Lucasfilm Pavilion at booth #2913-V on Friday, July 25 and Saturday, July 26for a special signing with Vans x Star Wars™ designers. Vans designers Taka Hayashi, Calvin Garcia and Tony Munoz will be on hand for this event. See flier for specific times.
Check out the fall 2014 Vans x Star Wars™ collection at www.vans.com/starwars and prepare yourself for Vans x Star Wars™ round two coming this holiday season. May the Force be with you.