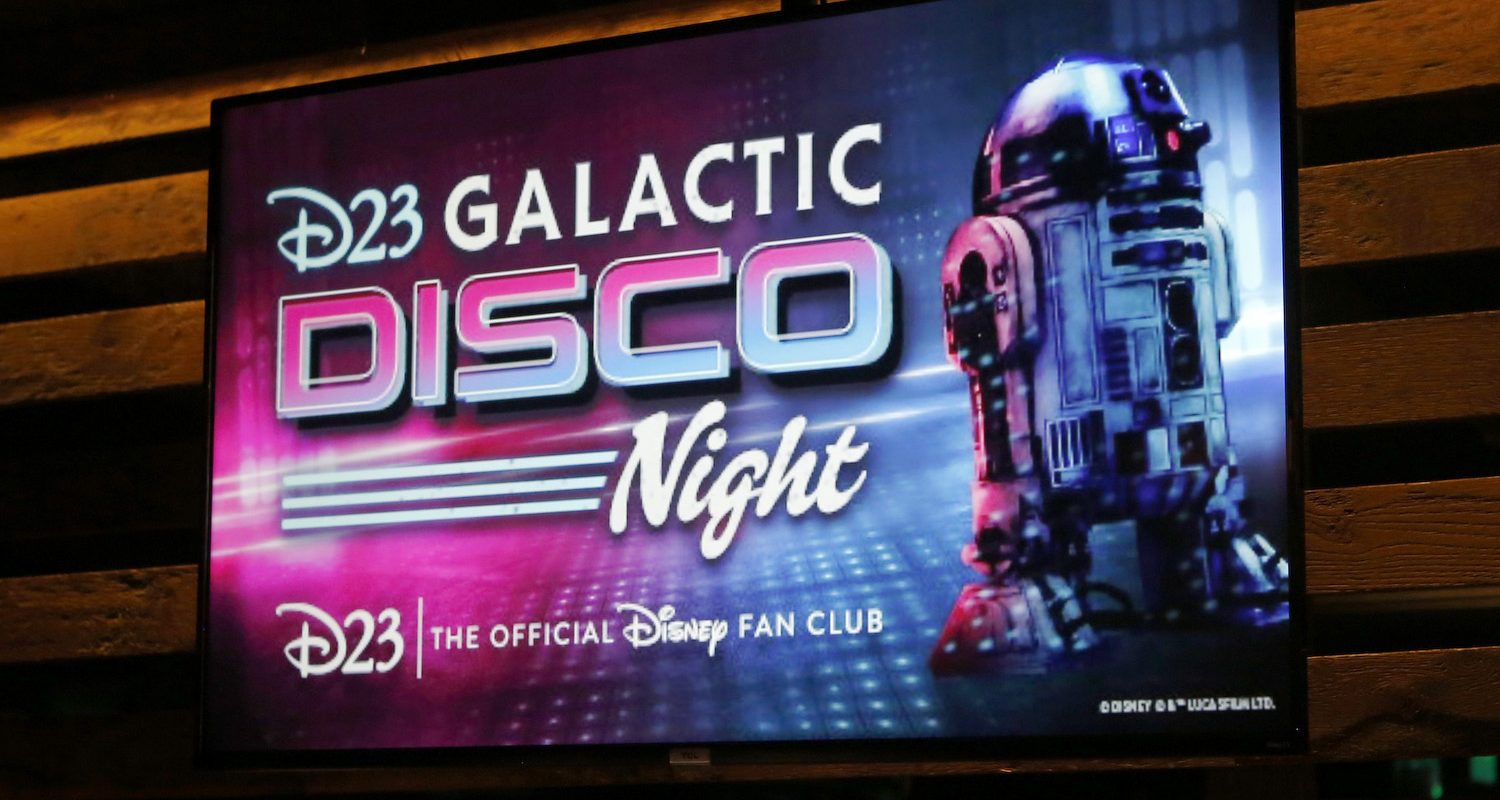 David Yeh
A Look Inside D23's Galactic Disco Night
Article
May 29, 2022
Kicking off Star Wars Celebration weekend, D23 (The Official Disney Fan Club don't you know) pushed the festivities into hyperdrive with a Galactic Disco Night held at the House of Blues Anaheim located across the street from Disneyland Resort. The event featured the funky beats of Grammy-nominated artist Mayer Hawthorne & Mamabear. Party like an ecstatic Ewok with special photo backdrops, surprise character appearances, and more…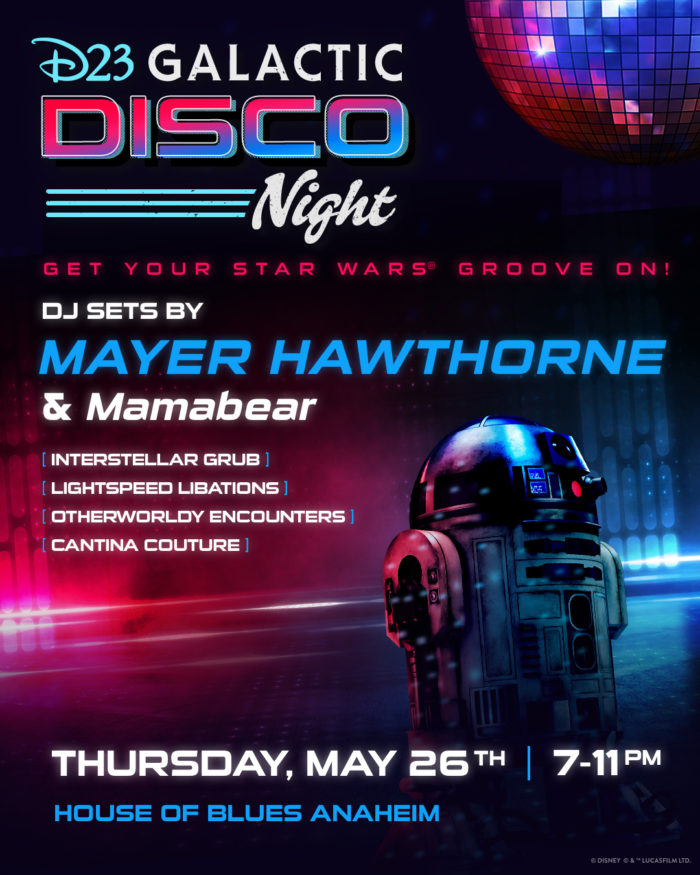 D23 General Member Ticket Admission ($75) included a Taco Bar (until 9 p.m.) and a Commemorative keepsake upon departure. The D23 Gold Member Exclusive Premium VIP Ticket ($55) included special access to the upstairs balcony, a beer or wine voucher, and a BONUS Star Tours 35th Anniversary Pin.

But now you're probably wondering what the event was like? D23 gave us an inside look to share the fun…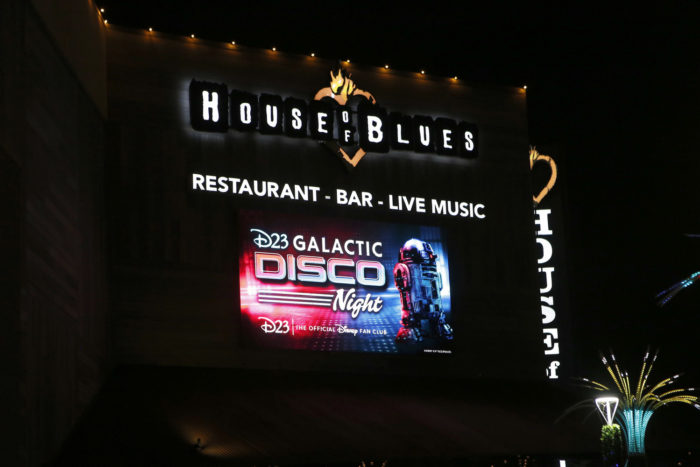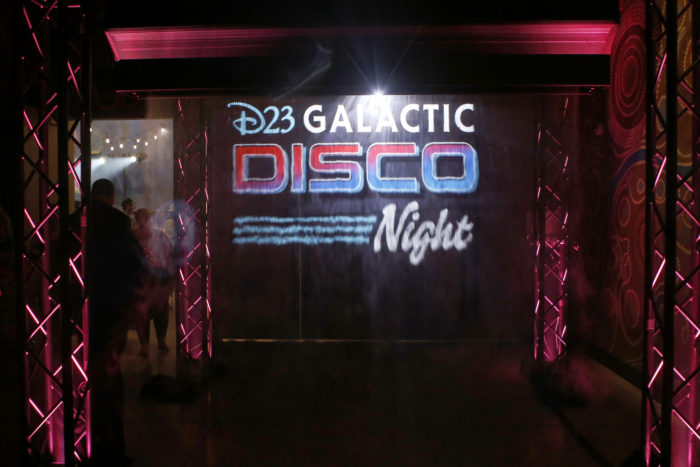 You were bound to run into a few familiar Star Wars friends after you entered, and some even rotated in and out keeping the variety fresh. We encountered on of the Modal Nodes as we entered but later found Boushh.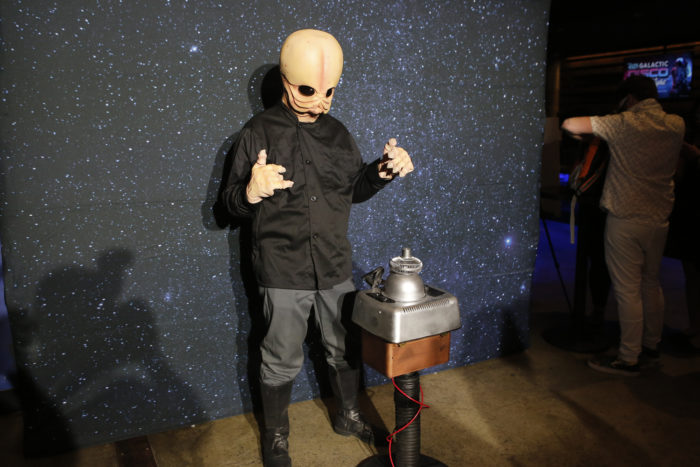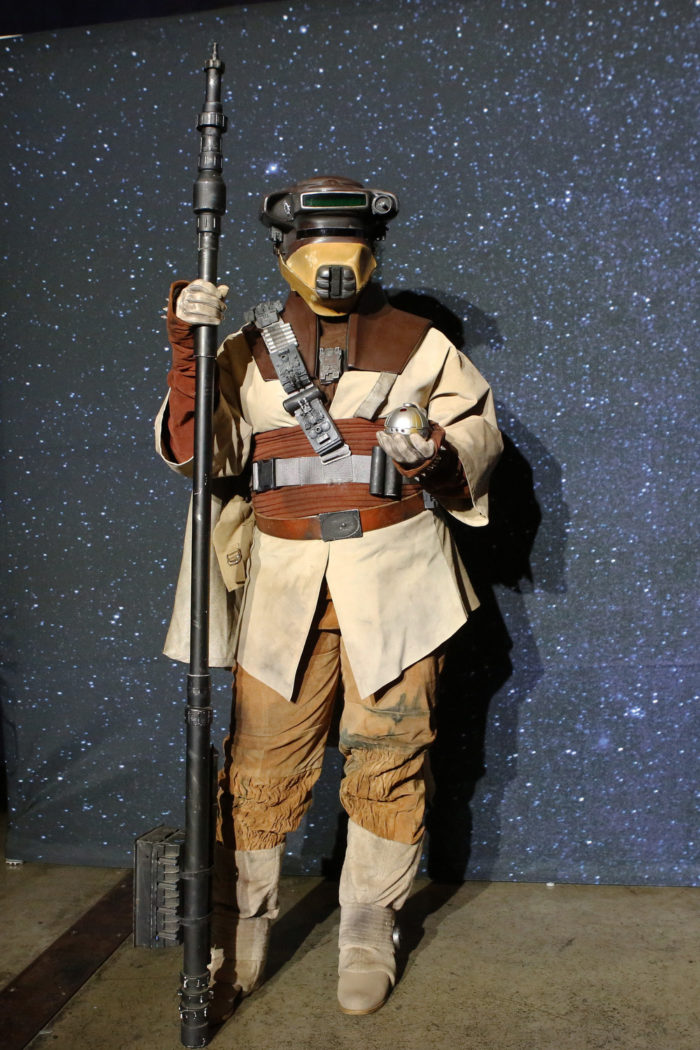 R2-D2 was on hand for photos AND dancing…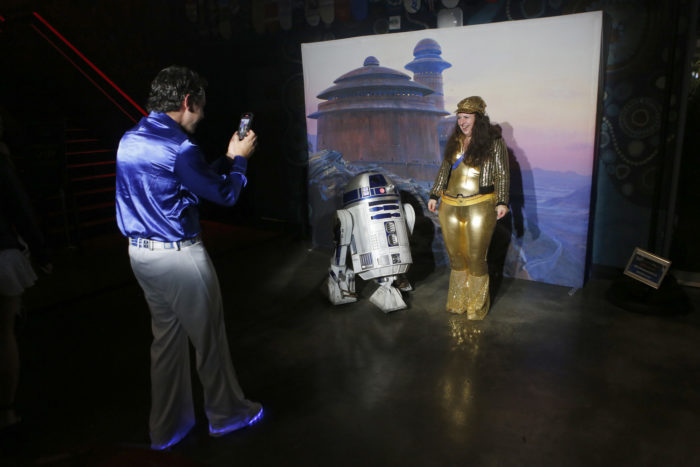 Stormtroopers and Darth Vader were also hanging around…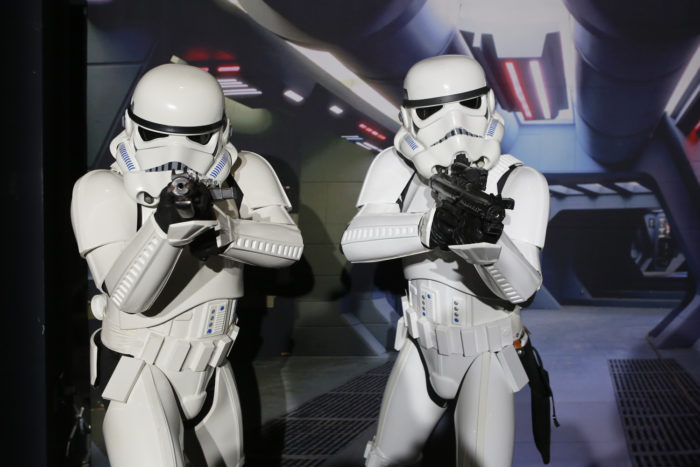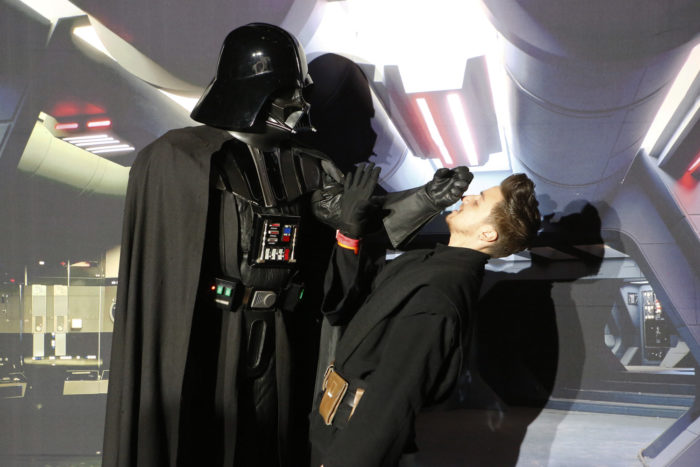 But of course sometimes it's more fun to pose with yourself or friends…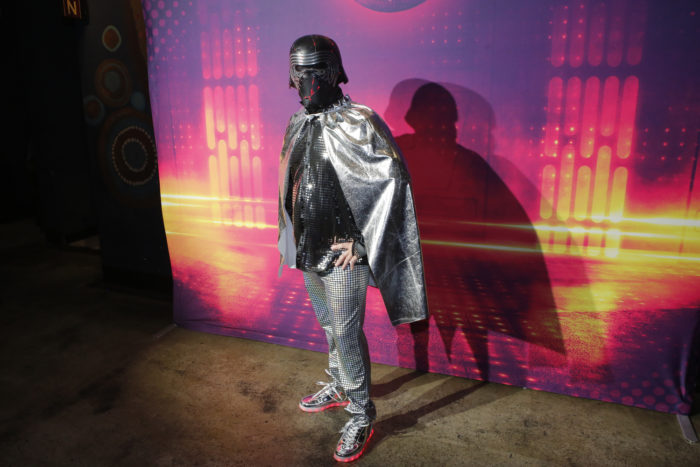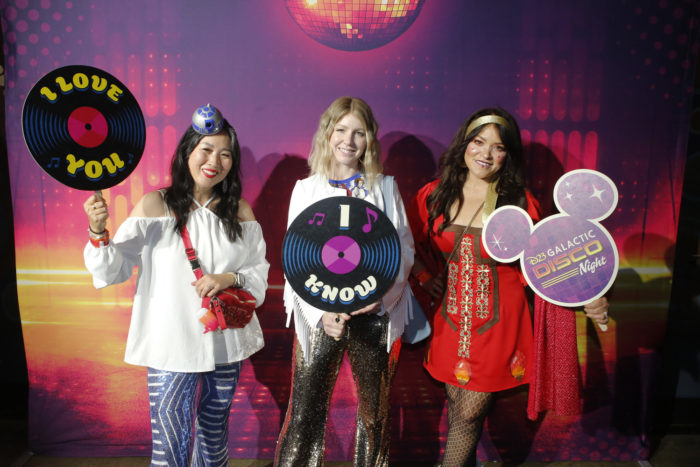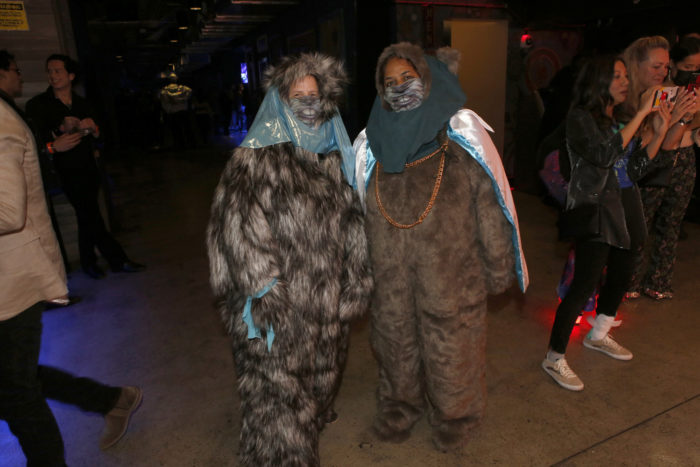 Let's take a look at the dance floor…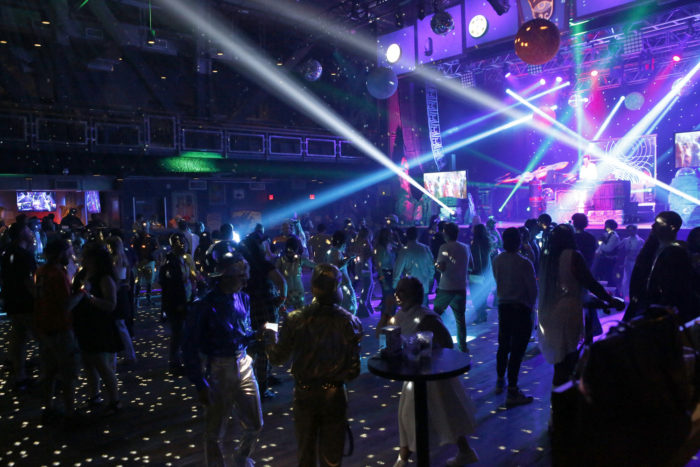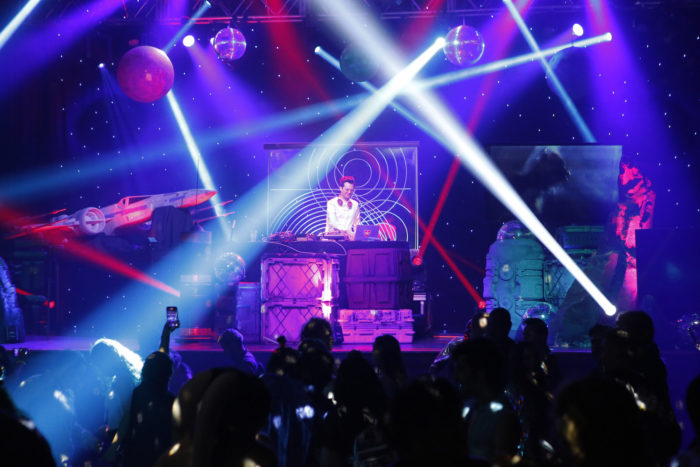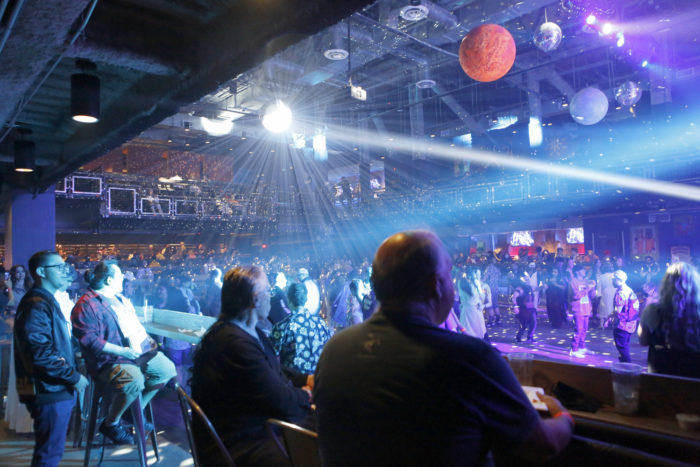 In regards to food and drink, the Signature Drink of the evening was a "Cloud City" (Titos Vodka, Blue Curacao, Sweet and Sour, with a Cranberry Float) for $12. The Taco Bar (two chicken or mushroom tacos, tortilla chips, and a cookie) was included with your admission but it wasn't unlimited… leaving many patrons hungry for more options once they were finished, and without any other food available for purchase, they were out of luck. But who needs food when you're out Disco Dancing??

Other activities included with the event was an opportunity to win a set of D23 Walt Disney World pins by participating in a dice game. Or you can guess how many marbles are in a jar to win a Loungefly Jar Jar Backpack.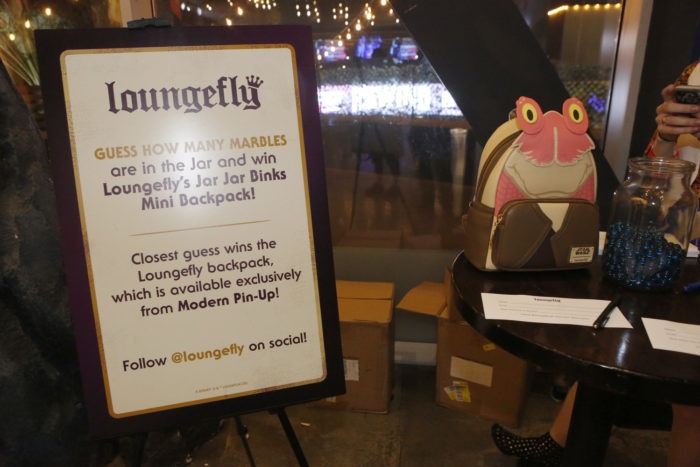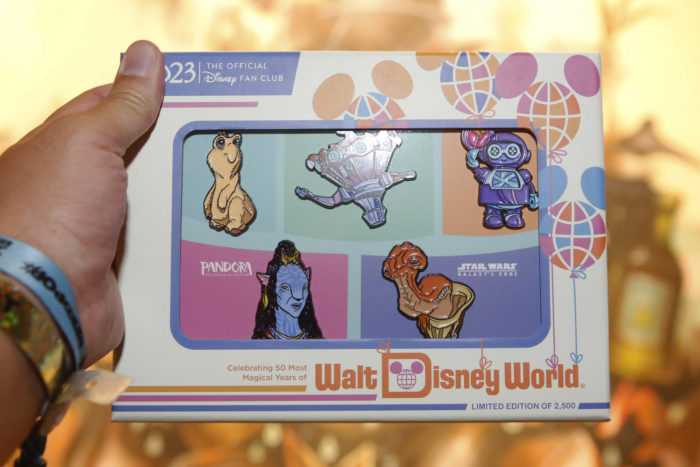 At the end, attendees were given a gift box courtesy of Coca-Cola Starlight and some Exclusive D23 Galactic Disco Buttons. It was a hefty box for the end of the night but I'm always down for a Coke!

The buttons were the perfect mix of background weirdos and I loved it.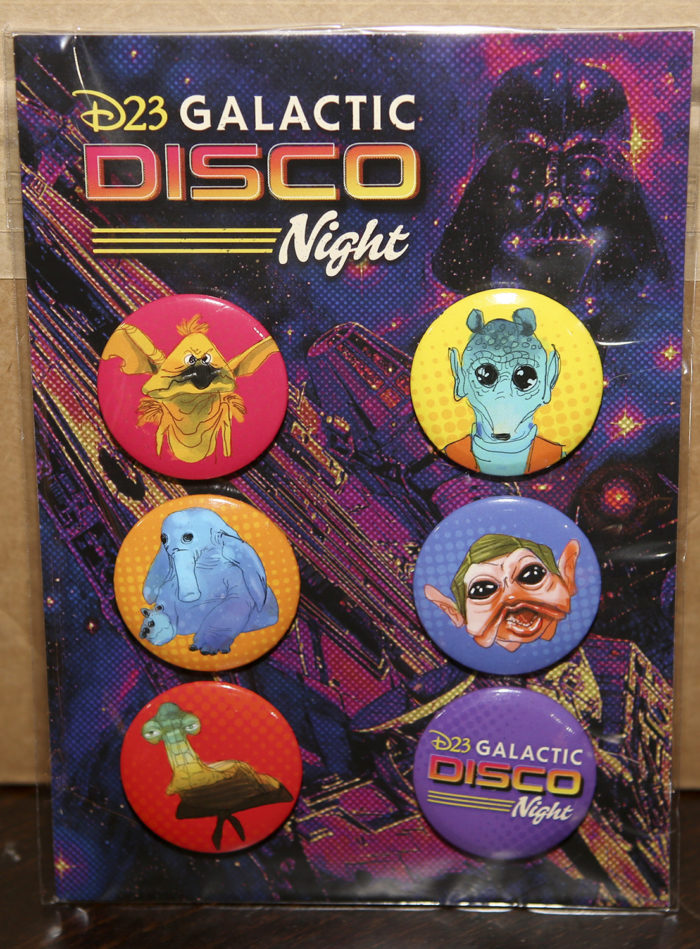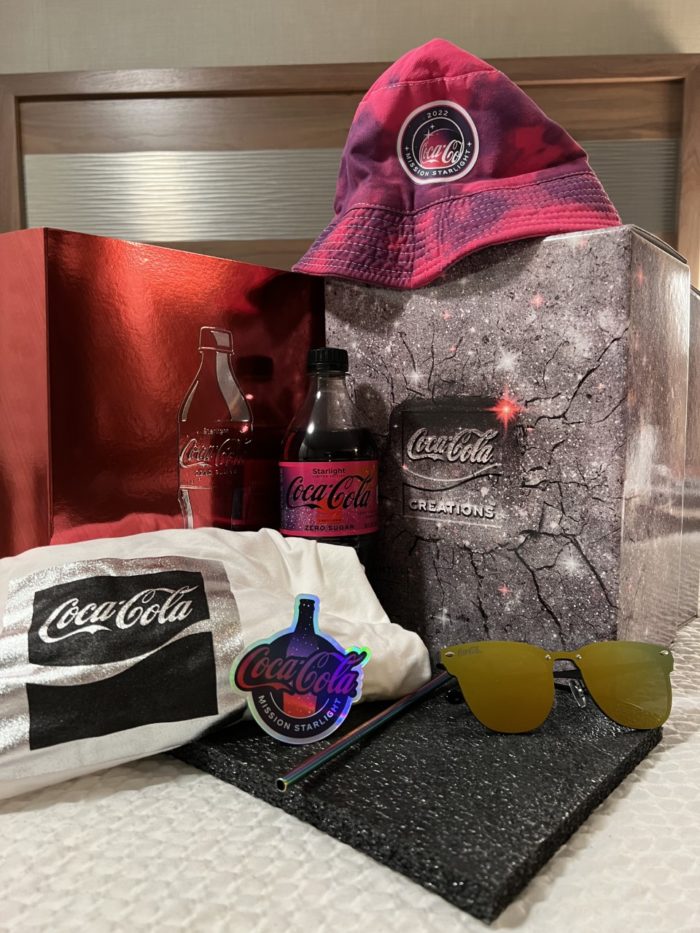 Did YOU go to the D23 Galactic Disco? Let us know your thoughts! Revisit more photos with D23's recap of the event here!


Thank you to the folks at D23 for the invite!
Photography by David Yeh