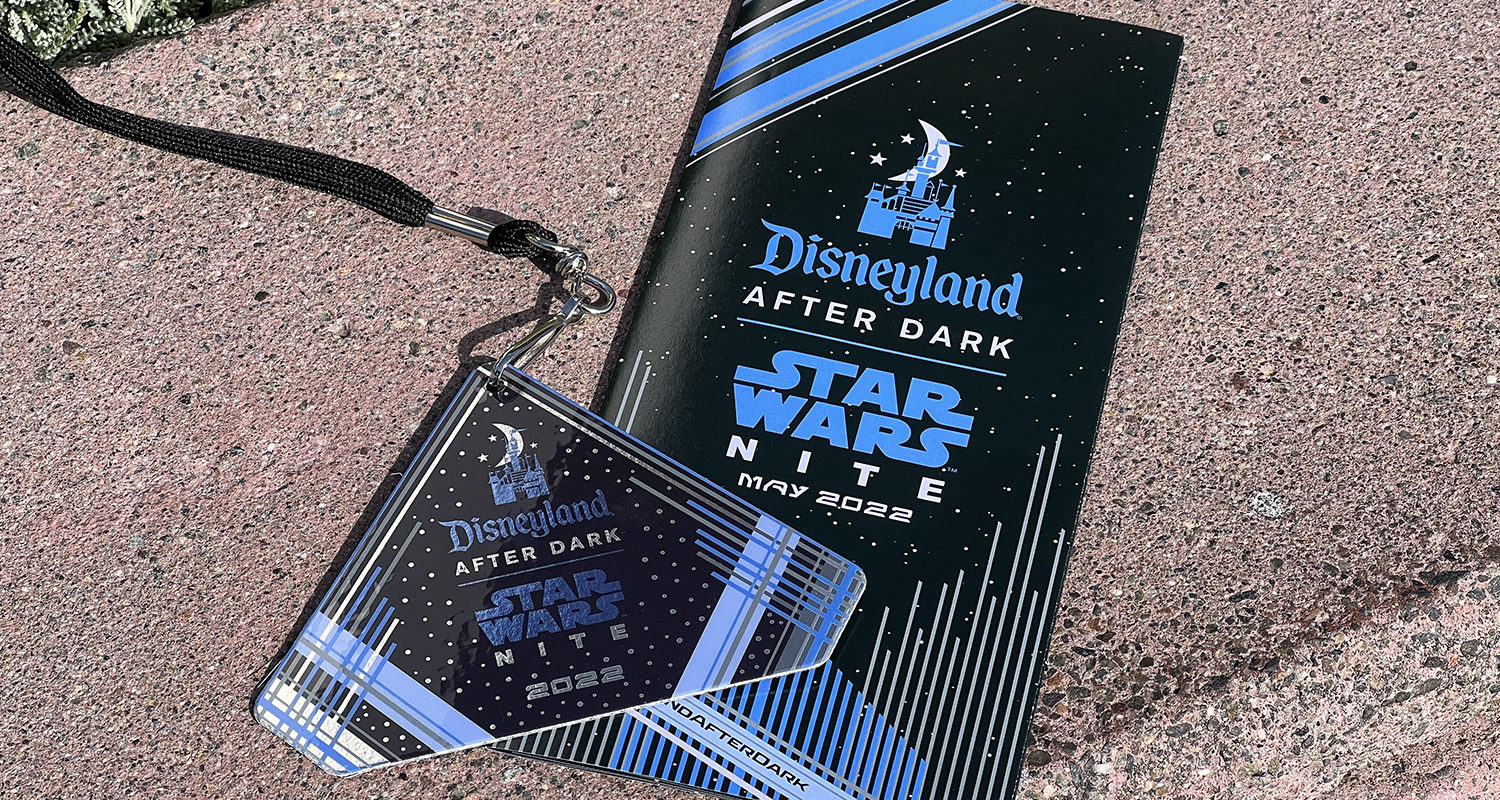 David Yeh
Disneyland's Star Wars Nite 2022
May 26, 2022
Star Wars Nite at Disneyland After Dark is always a special time for Star Wars fans, and after some postponed dates, the event returned this month stronger than ever. There were a few hiccups along the way but if you're one of the lucky few who have tickets to this Friday's Star Wars Nite at Disneyland, we captured some moments from the kick-off that you can look forward to!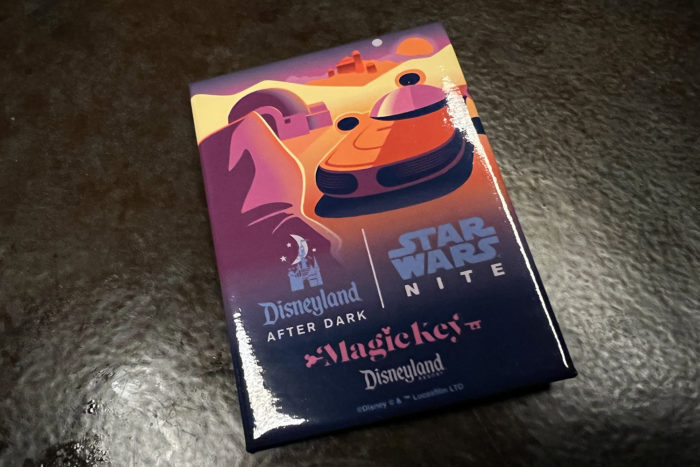 While the event doesn't begin until after dark, guests already inside Disneyland can begin picking up their credentials at 4:30 p.m. inside Tomorrowland (where Starcade is). After the initial rush of credentials, the area inside Starcade is available for some choice photo opportunities, which is a good time to knock them out prior to the 6 p.m. early entry time, giving you more time to do everything else during Star Wars Nite hours.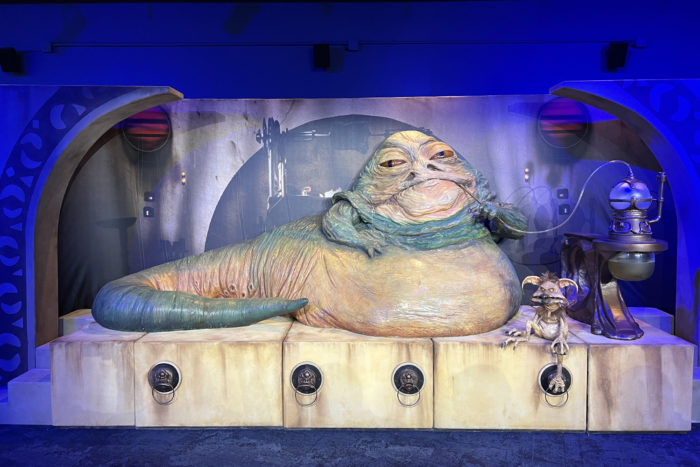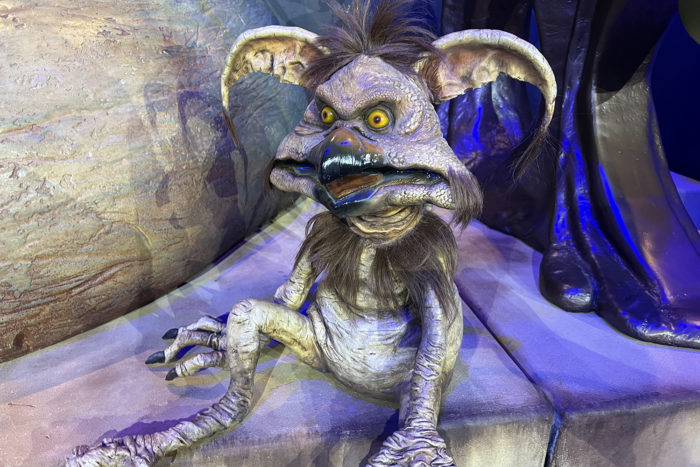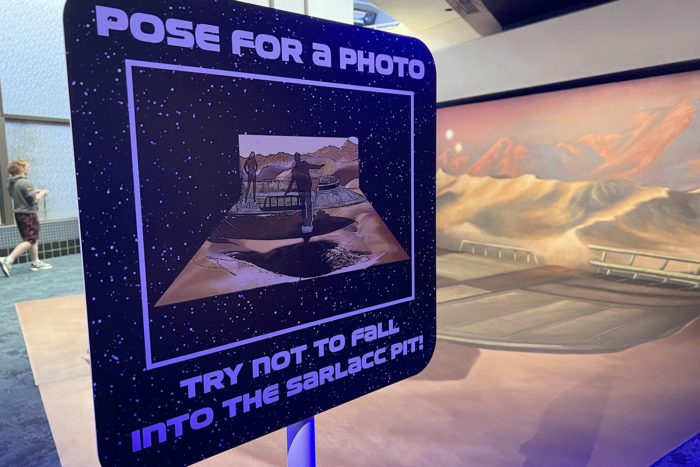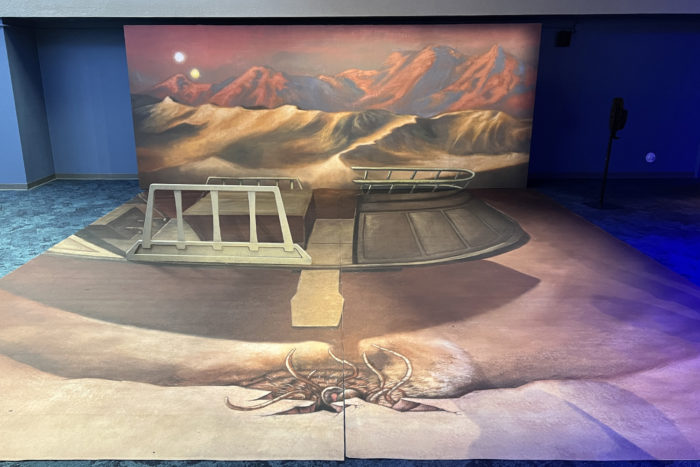 Alright, maybe the above Sarlacc Pit isn't that perfect. Outside of Hyperspace Mountain you'll find the rocks Grogu used to sit on in The Mandalorian…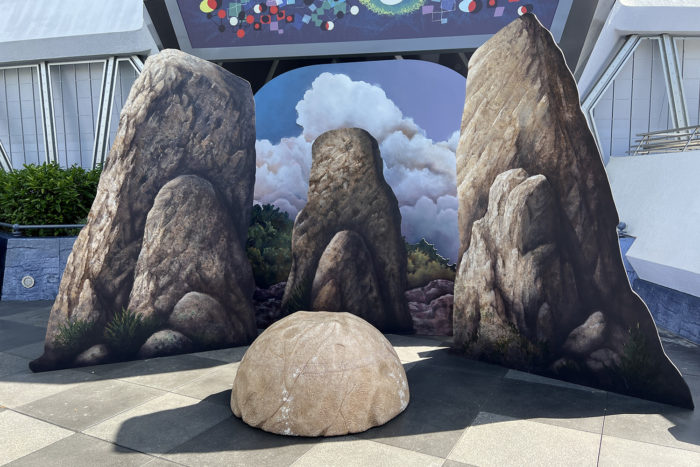 Outside of Star Wars Launch Bay, which is used as the Star Wars Nite store (opens around 6:30 p.m.) is a Book of Boba Fett throne…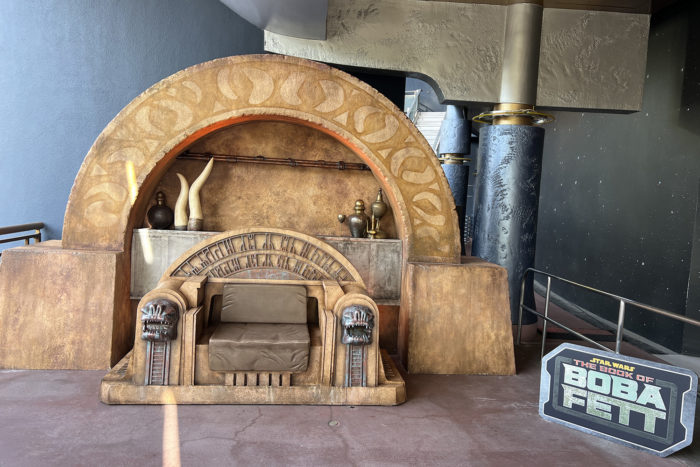 There's several more photo backdrops to be found throughout the park…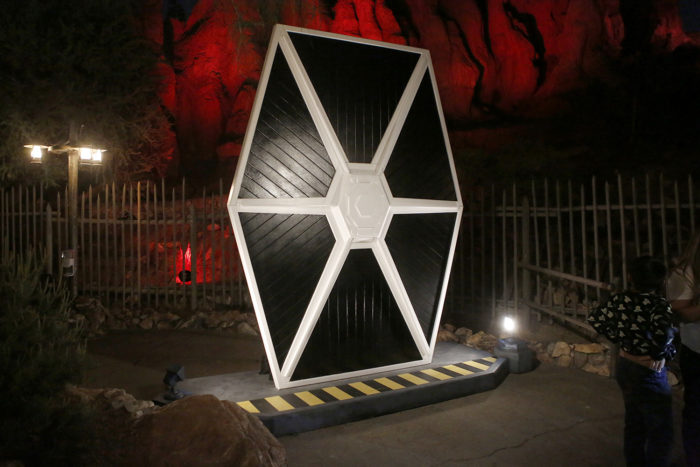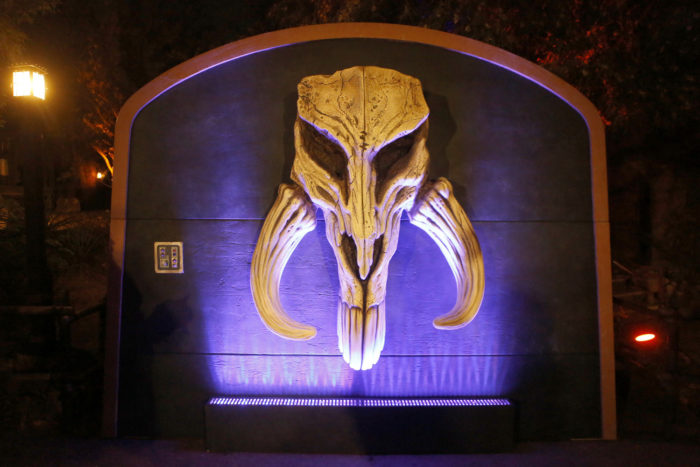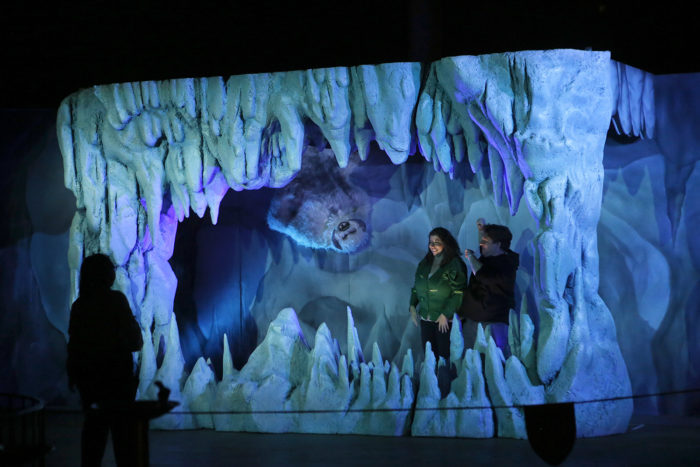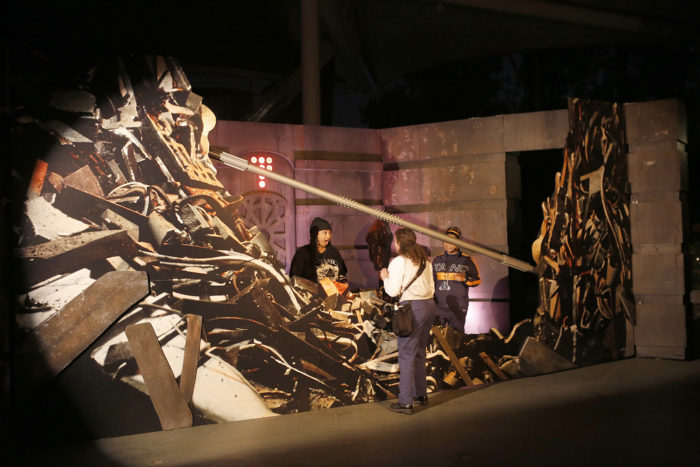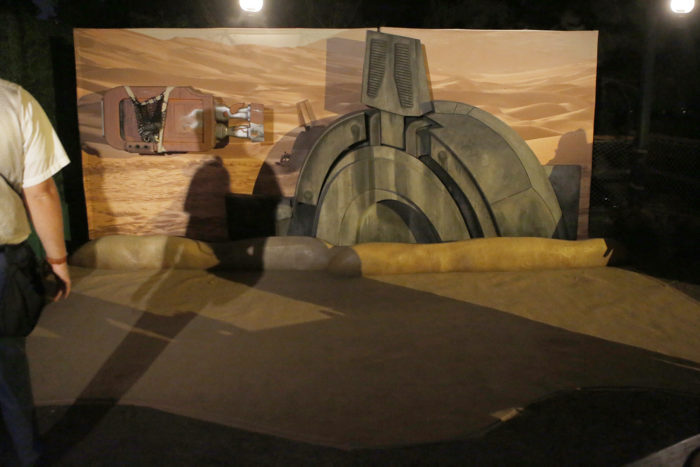 But of course photo backdrops aren't the only thing to see during Star Wars Nite. There's also a fireworks display paired with Star Wars music at 9:30 p.m., DJs playing not enough Star Wars music, and of course, Star Wars characters. The queue for these characters can get long so try to prioritize who you really want to see and get to them first.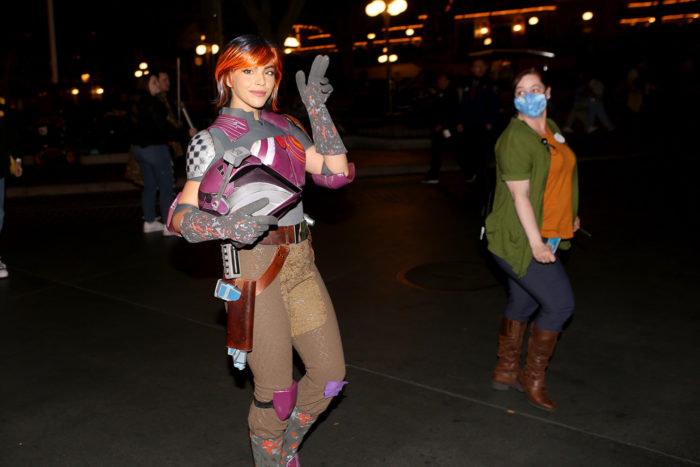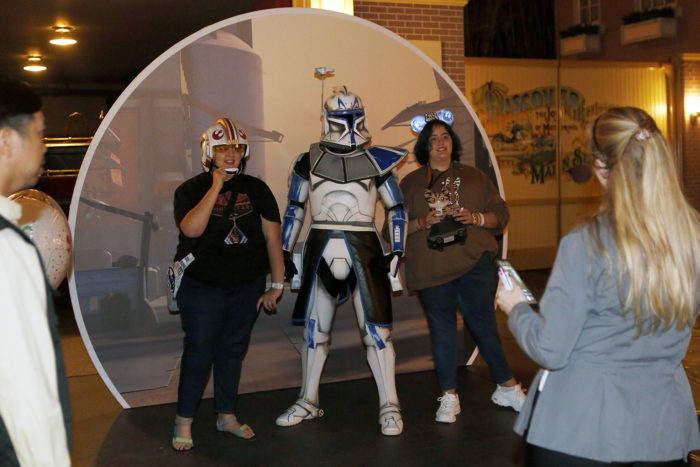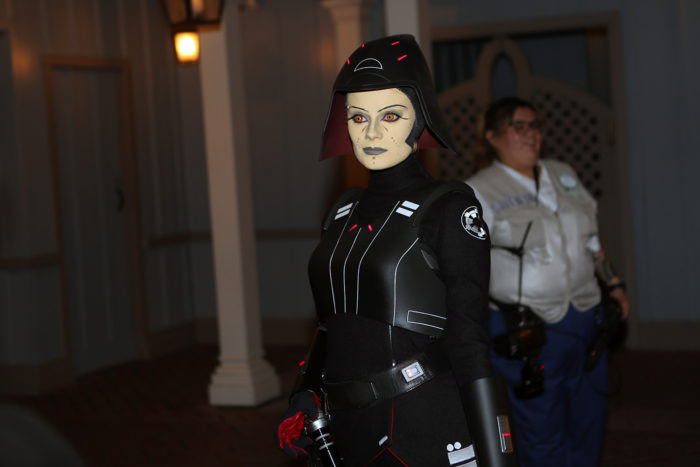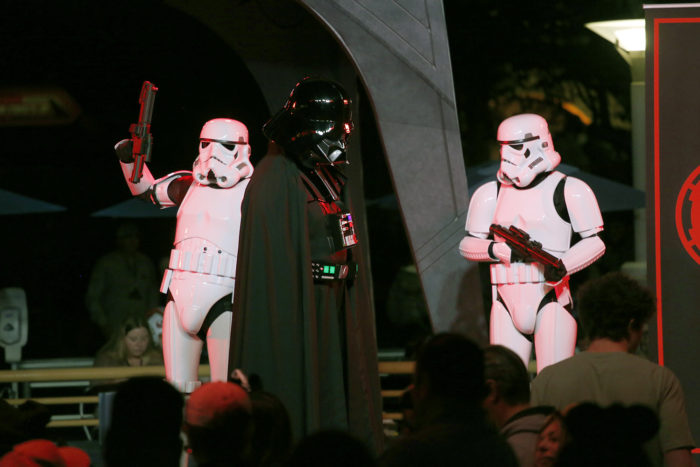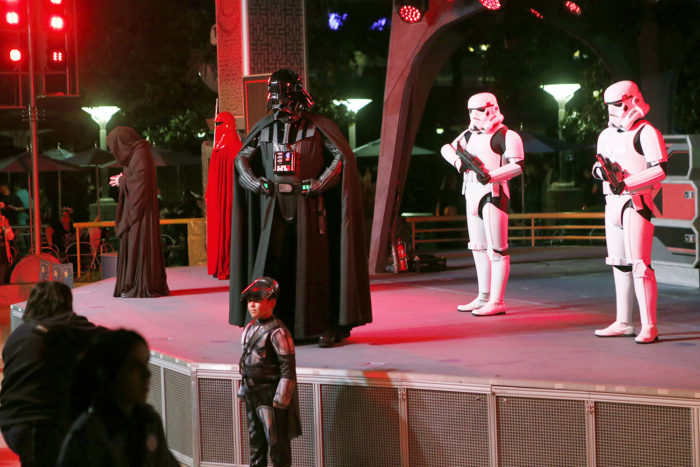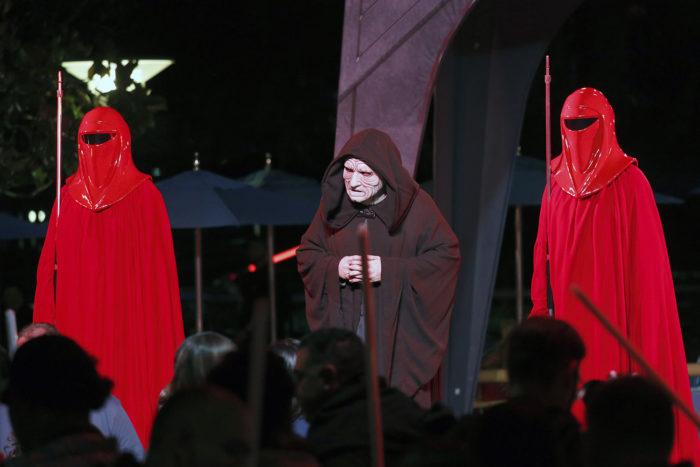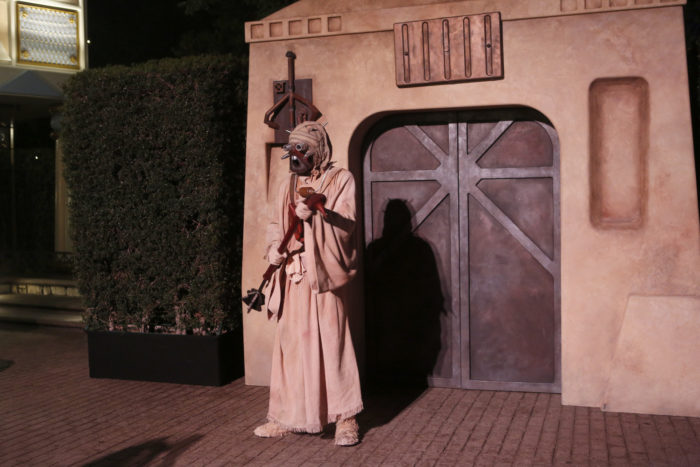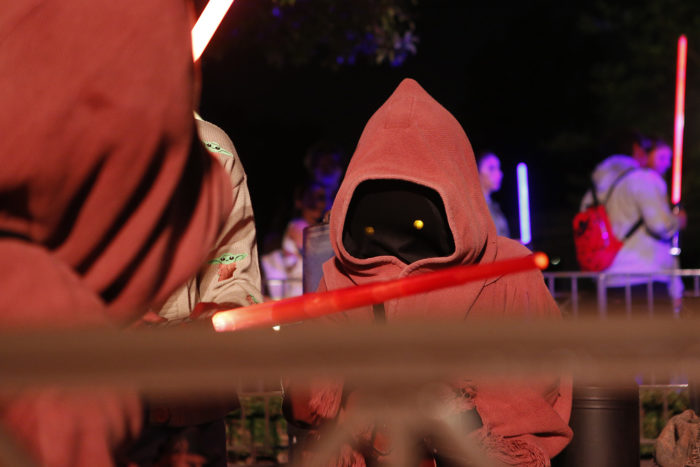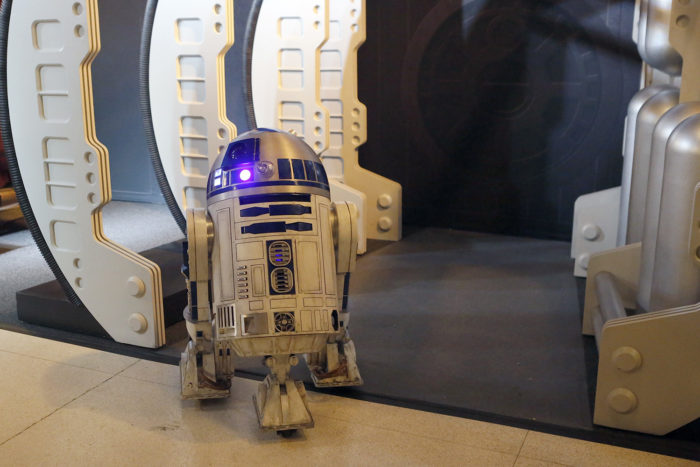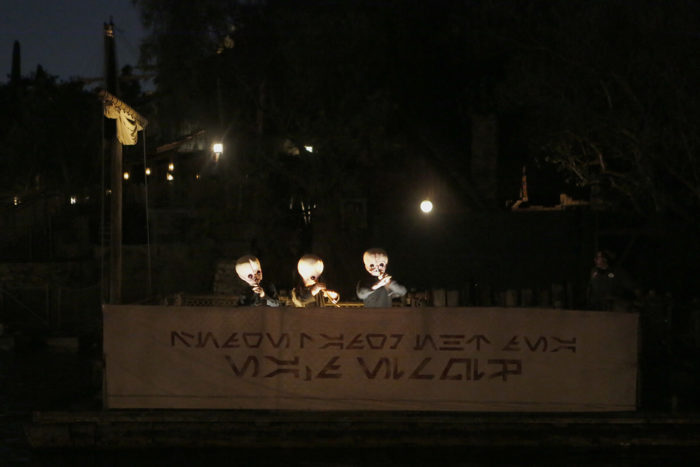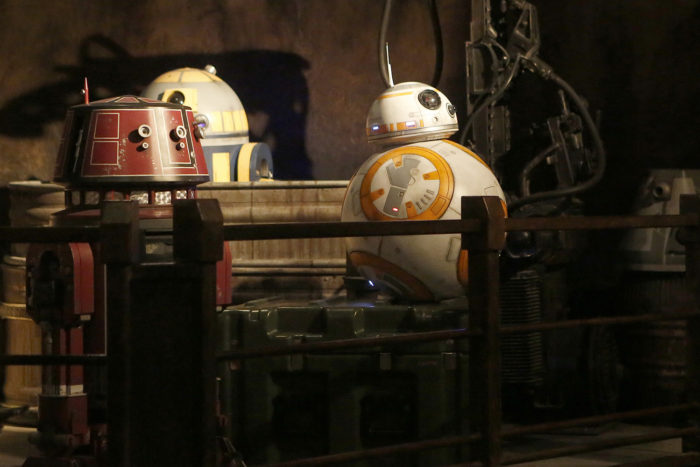 Of course there's a many more characters that we didn't get to, such as the Ewoks in Frontierland, Captain Phasma and First Order Stormtroopers and Darth Maul in Tomorrowland, Rey & Chewbacca & Kylo Ren in Galaxy's Edge, and even Ahsoka Tano and Zam Wesell in Tomorrowland. There really is too much to see.

But if food is what you're in the mood for, nearly every location has something special at their location. Even the table service Cafe Orleans in New Orleans Square has some sit down faire that you might want to check out. At the Plaza Inn on Main Street U.S.A., they have a Katsu Fried Yip-Tip plate that you'd hope they keep on the regular menu…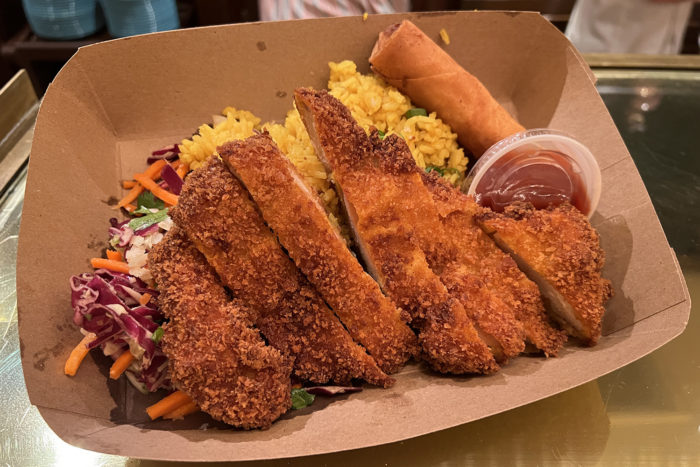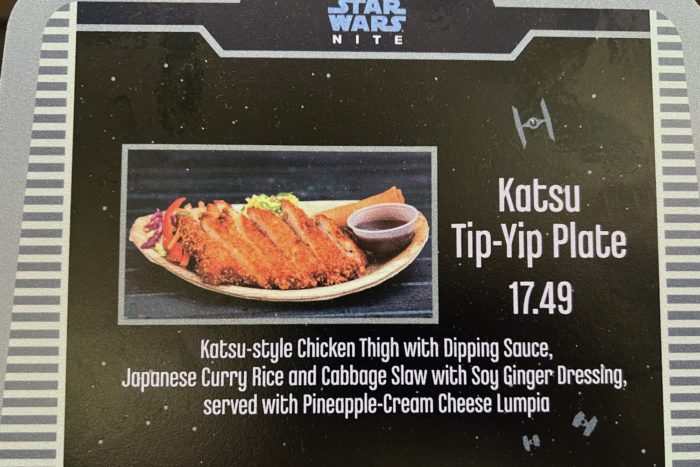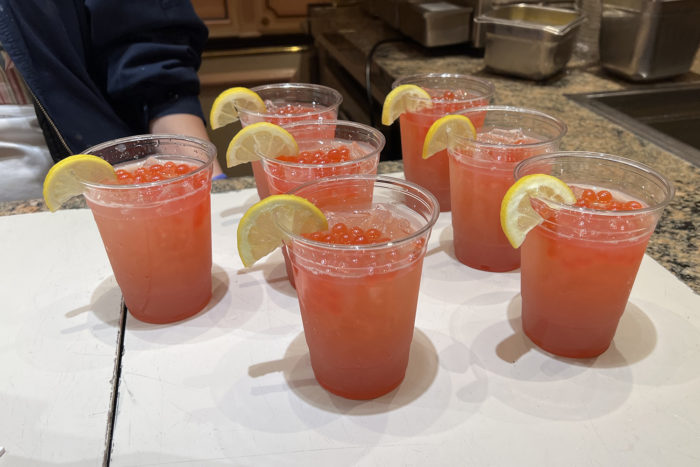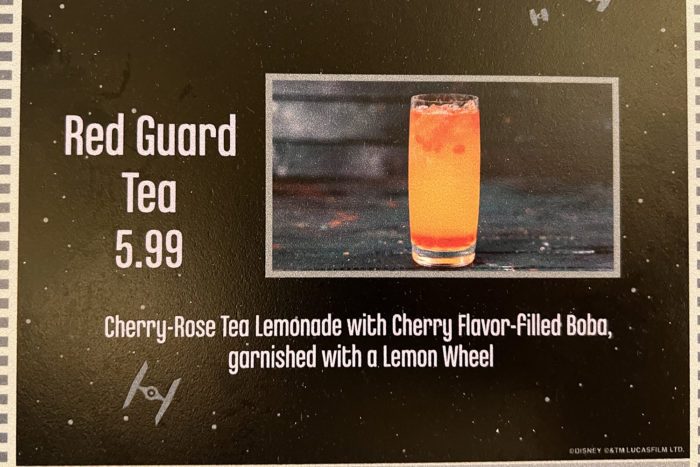 Over at Stage Door Cafe, the funnel cake is outstanding… as is the dessert from Docking Bay 7 Food & Cargo inside Galaxy's Edge…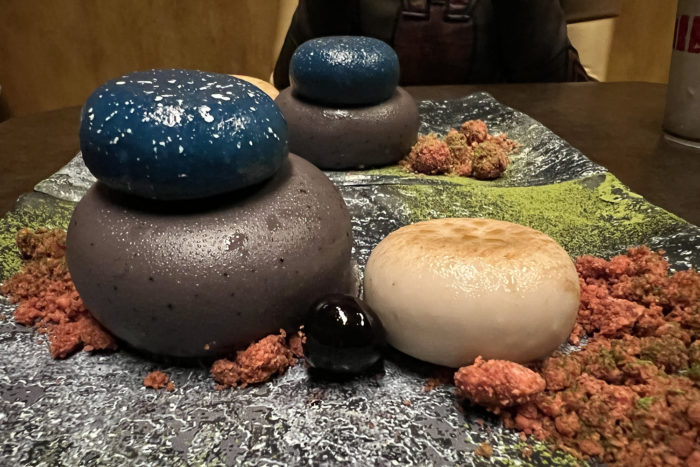 Star Wars Nite can get overwhelming, but it can also be the best time to ride the rides you never get to do. With most everyone waiting in line for all the unique fun, many of the attractions are walk-ons.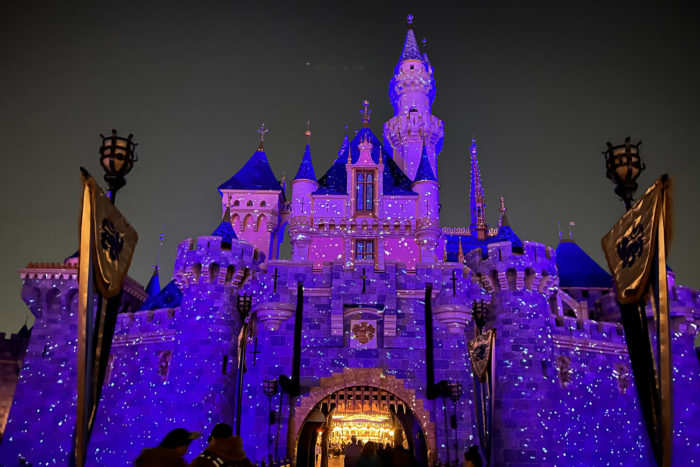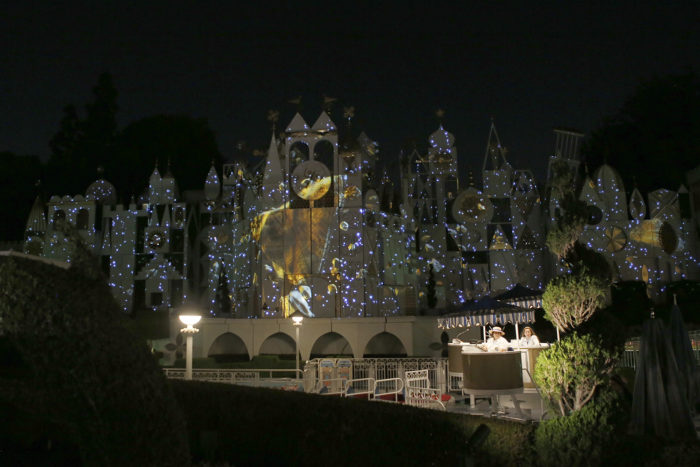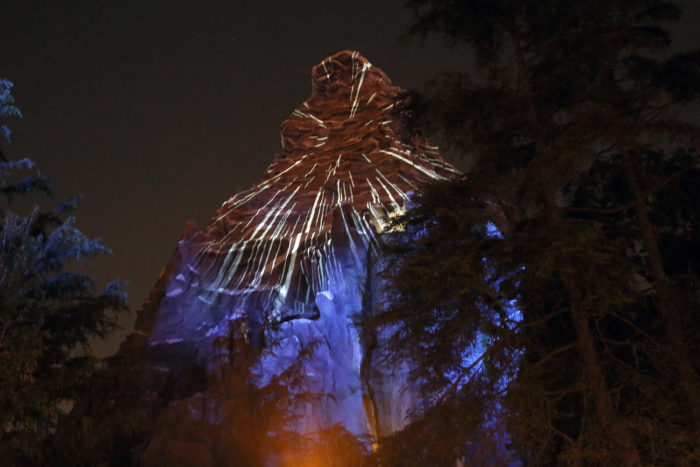 Enjoy Star Wars Nite and May the Force Be With You!