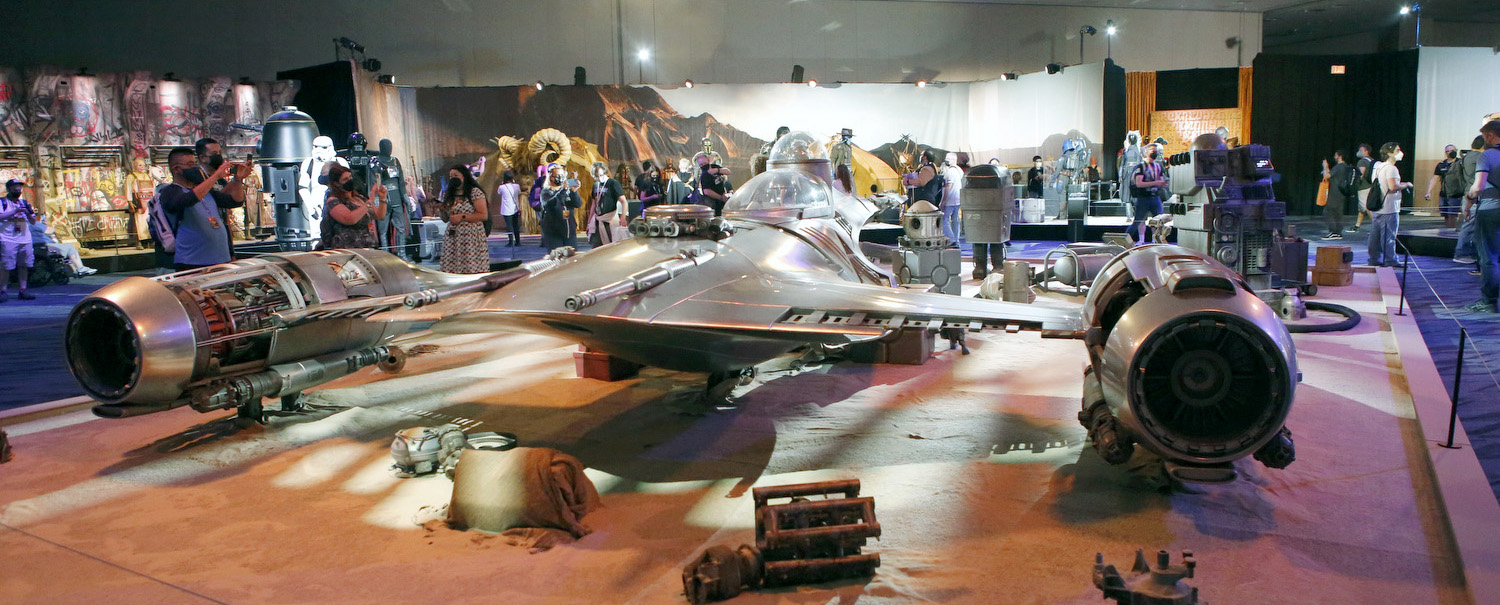 David Yeh
SWC: The Mandalorian Experience
Article
June 6, 2022
One of the true highlight experiences of this year's Star Wars Celebration came completely unannounced until the first morning, when Jon Favreau and Dave Filoni came on stage to tell the fans that they brought trucks and trucks of props, sets, and costumes from The Mandalorian and The Book of Boba Fett for fans to see. Located in a separate building of the Anaheim Convention Center, it was easy to keep hidden and easily became the top thing to see. "The Mandalorian Experience" as it was announced is exactly what it sounds like, but it's not the usual costumes and props behind glass cases that you'd expect from several previous Star Wars exhibitions. These costumes are out in the open in recreated settings as if they were right there on set. It truly is a wonder to behold and these photos will not do it justice. But seeing it through photos is certainly better than not seeing it at all! Here's a collection of our favorite images from the experience and we hope you enjoy them…

The exhibit funny enough does begin with a few things in individual cases. As if to fool you into thinking this is more of the same.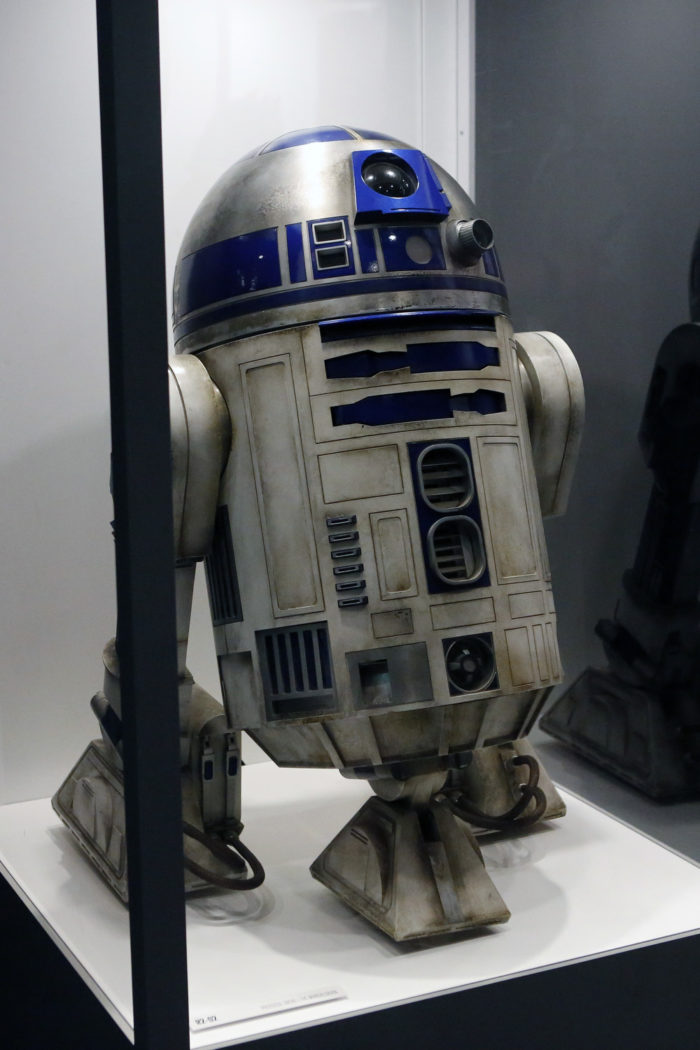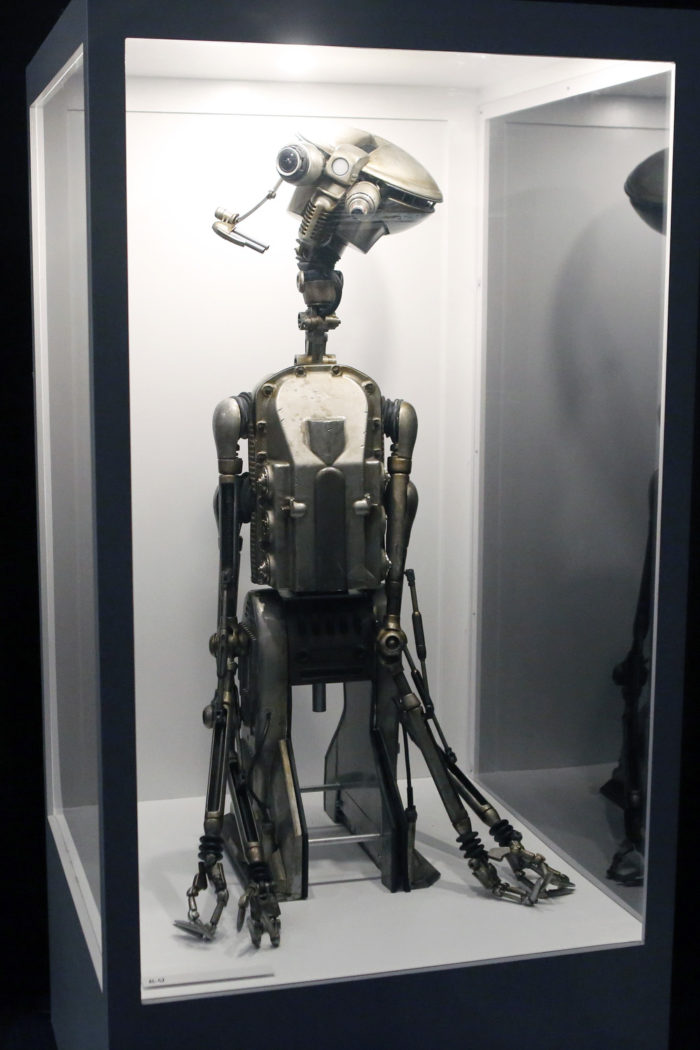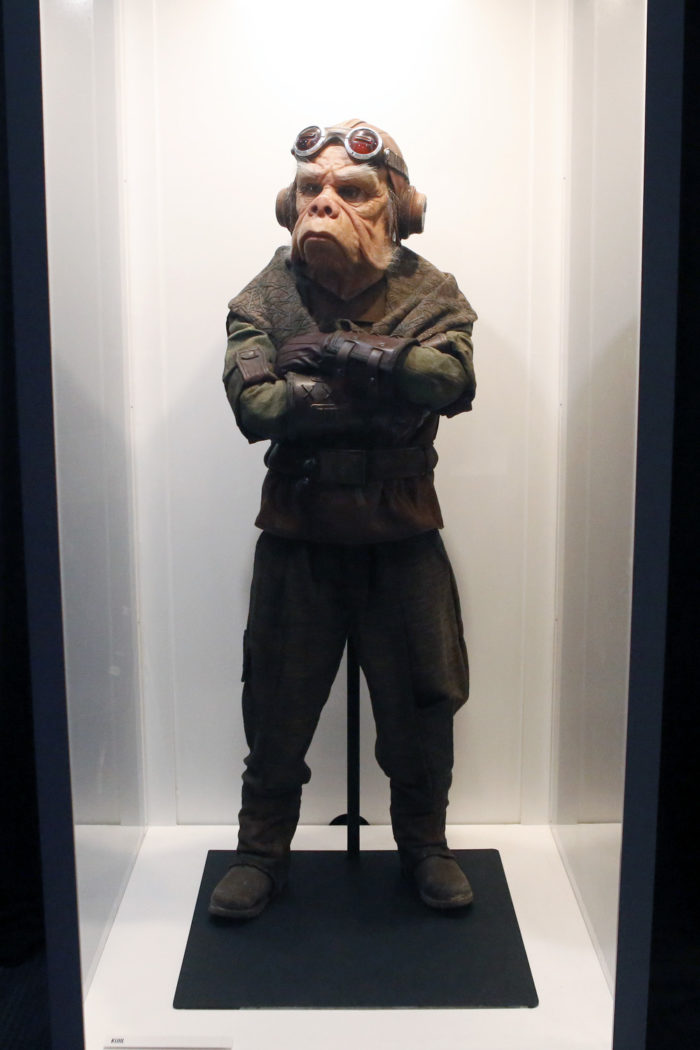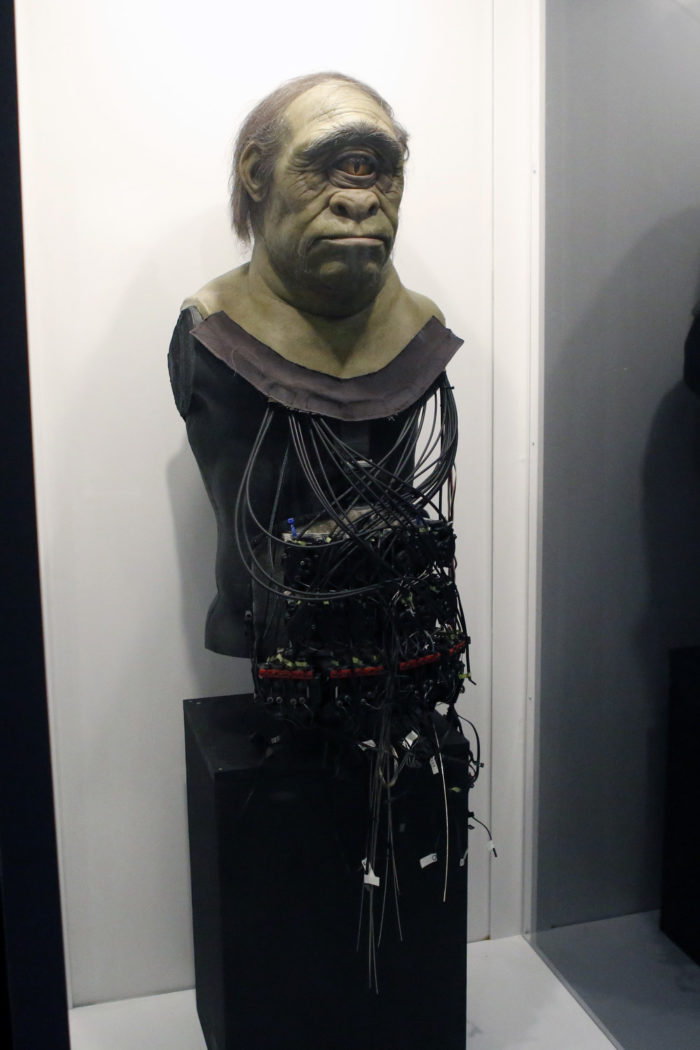 After a bit of a queue, you are ushered past The Mandalorian himself…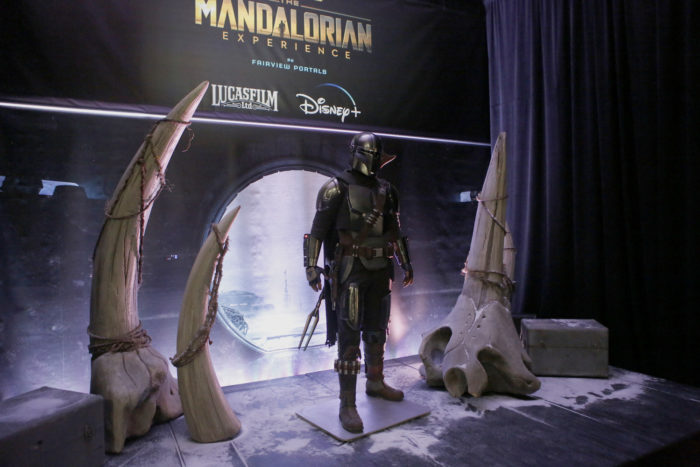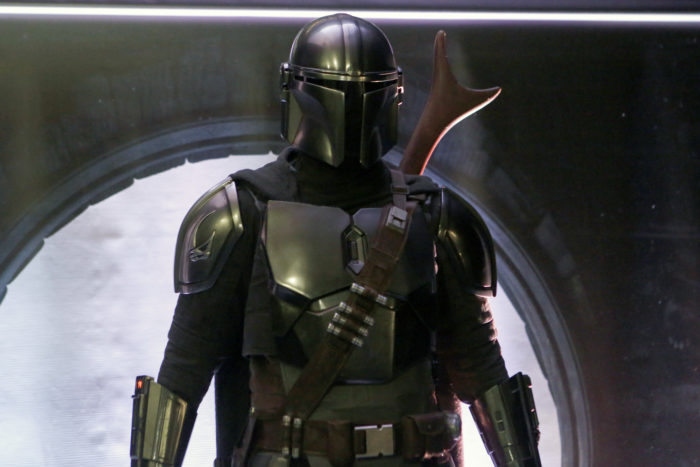 The first room, surrounded by black curtains, starts small, with four of the ships used as study models or on-screen miniatures: The Razorcrest, T-6 Shuttle, N-1 Starfighter, and Imperial Light Cruiser.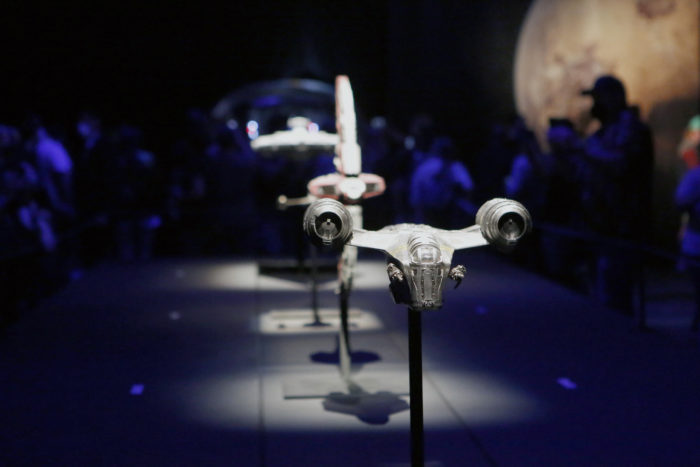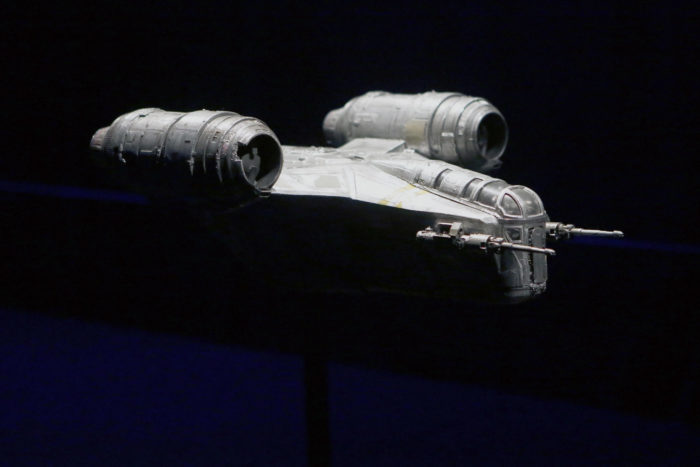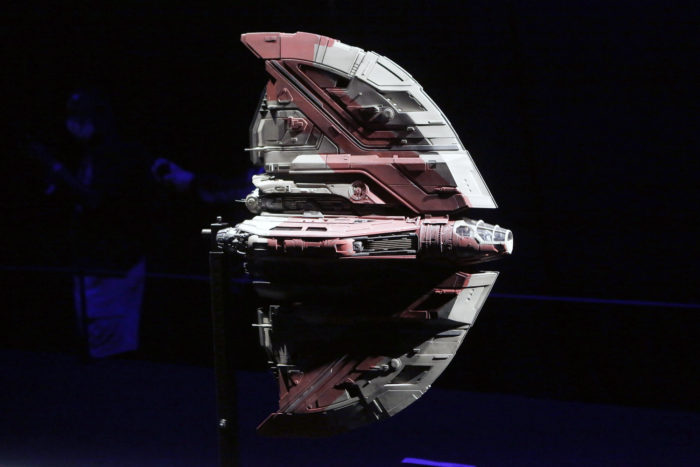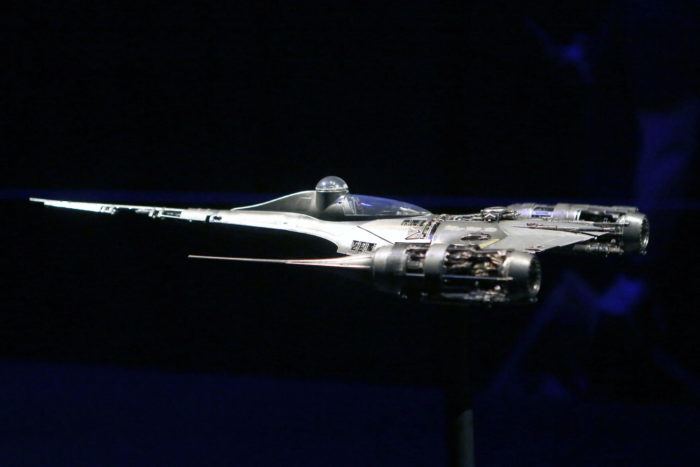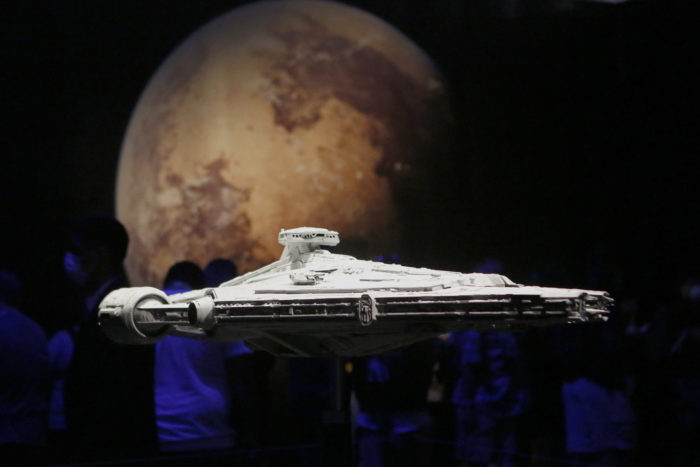 We then encounter a full sized cockpit with Mando inside, in one of his earlier outfits. This was incredibly cool to see…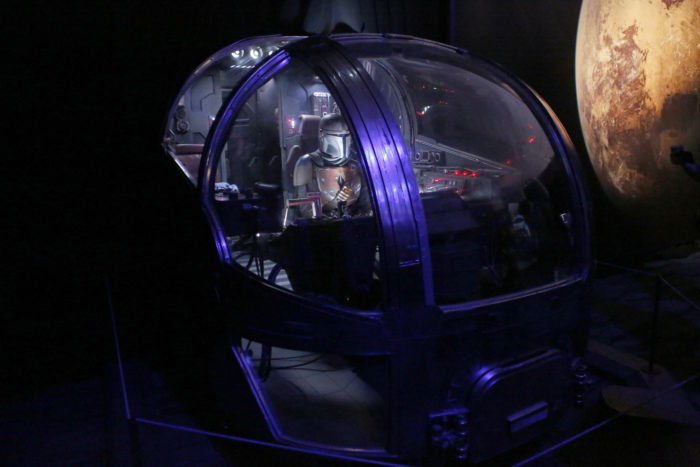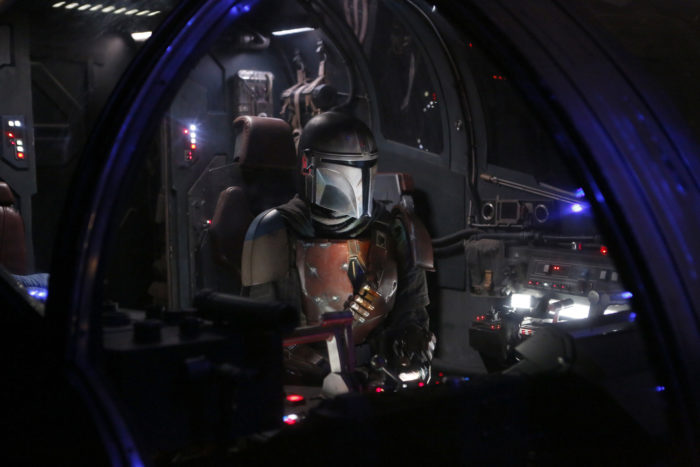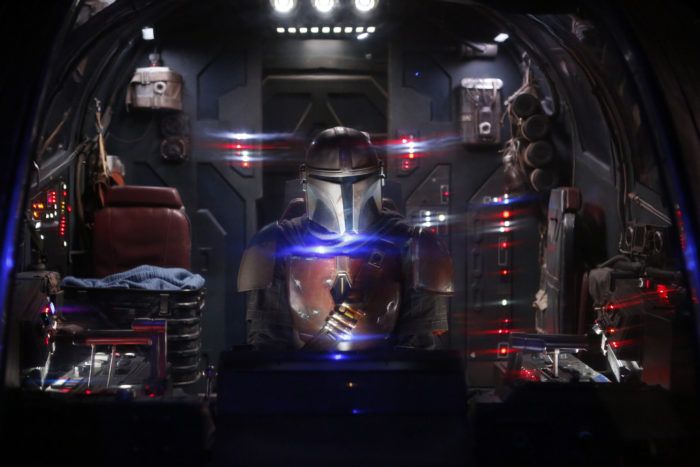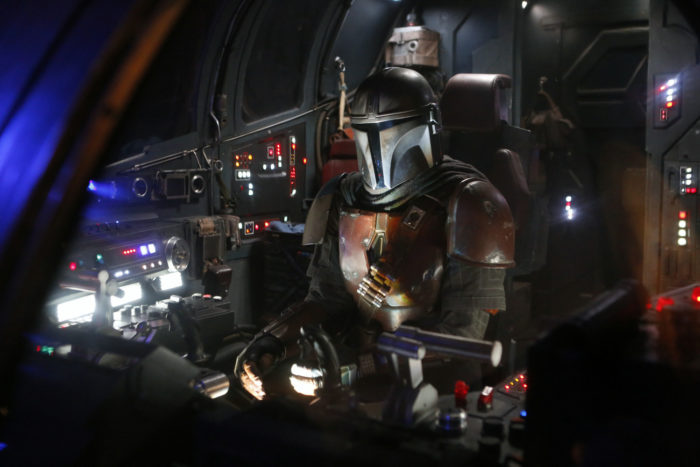 Following the cockpit, we begin to see a few familiar characters seen in The Mandalorian season 2, including the famous Frog Lady and some Carbonite from Season 1.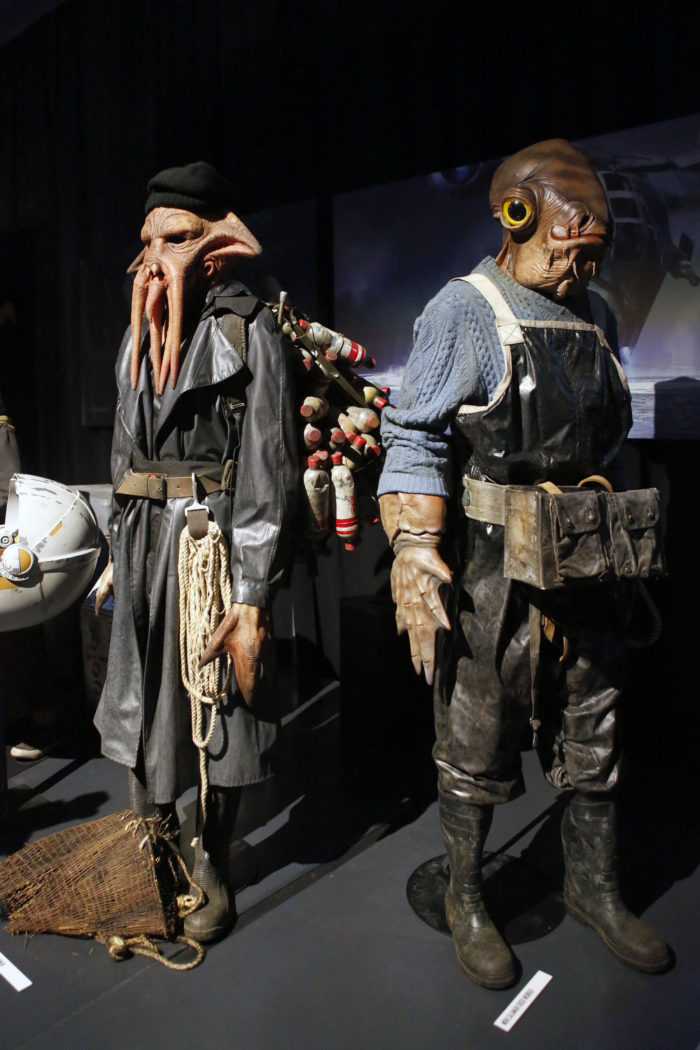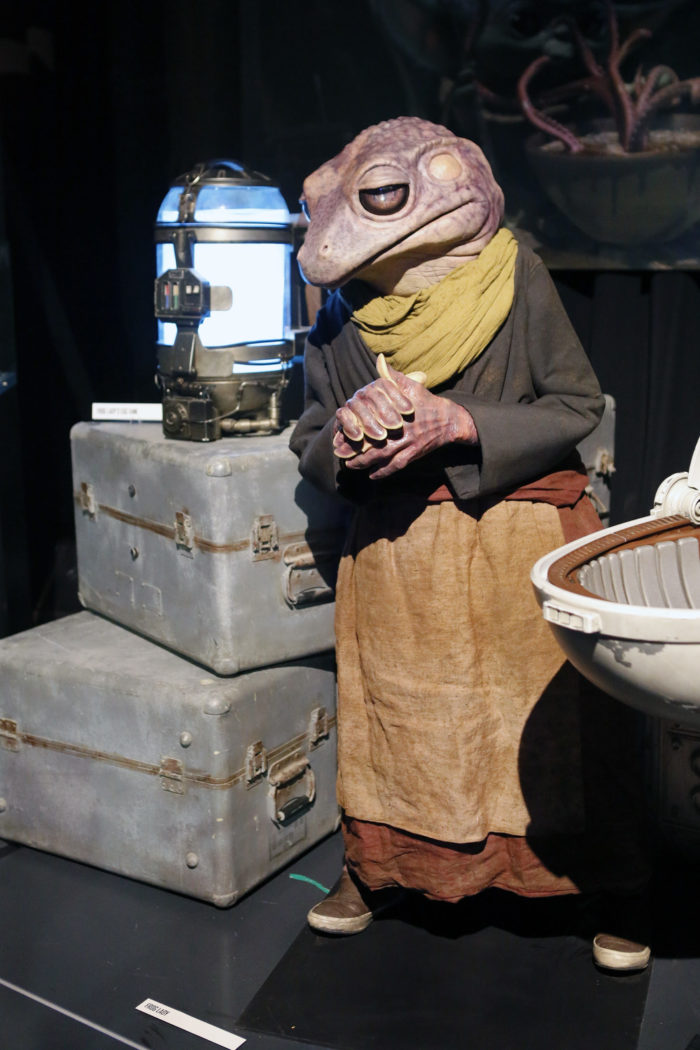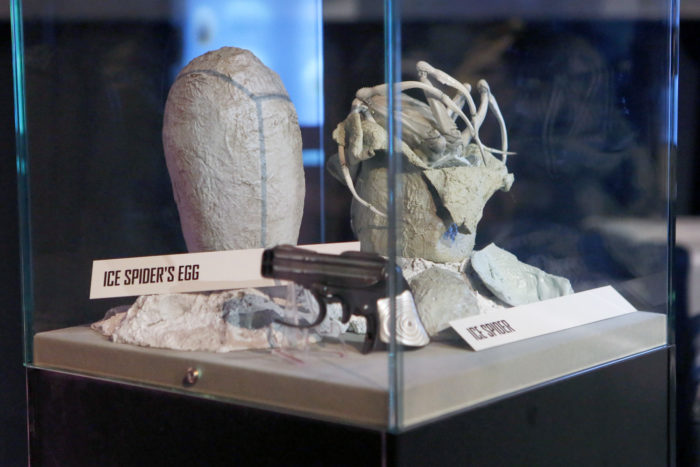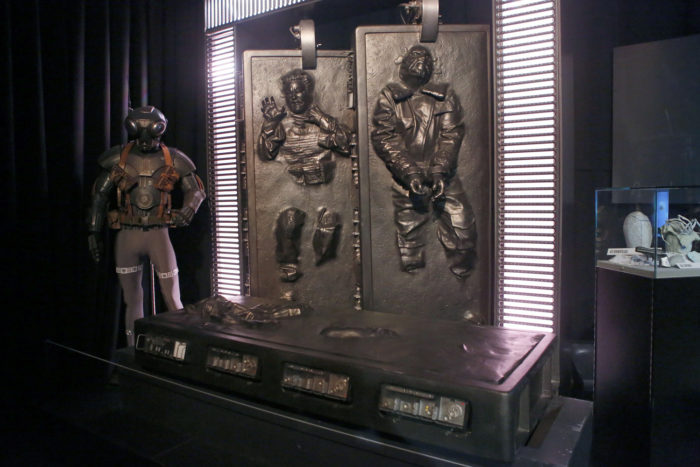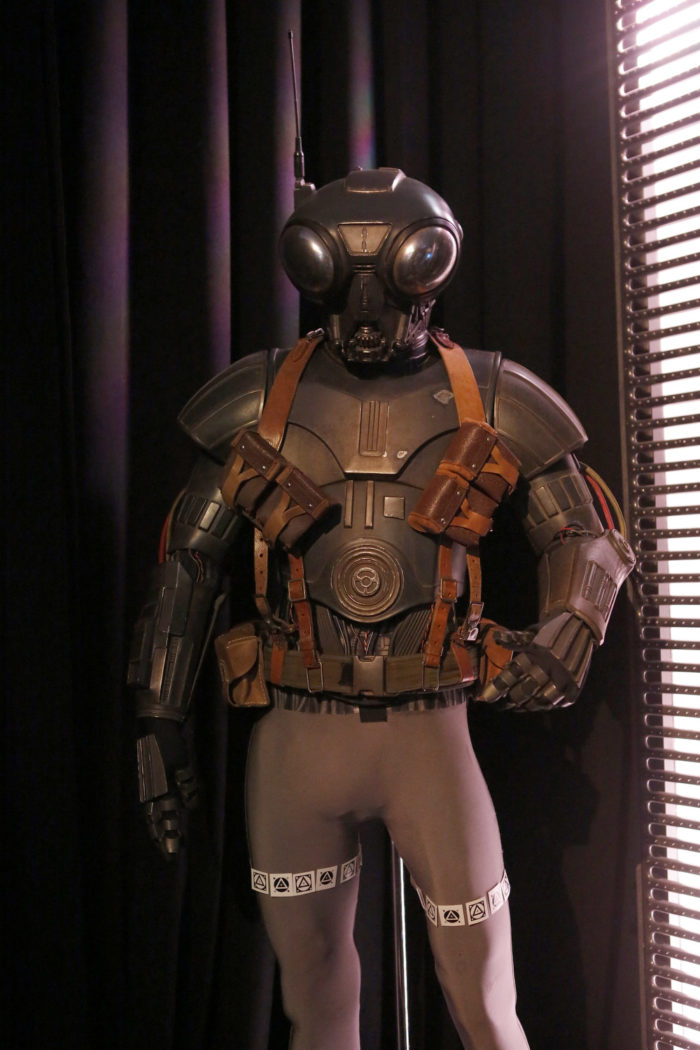 Everything up to this point has been very neat, but it's the next corner where everyone's collective jaw drops. This next open room has the bulk of the display centralized around the full-sized N-1 Fighter, complete with a working Grogu inside.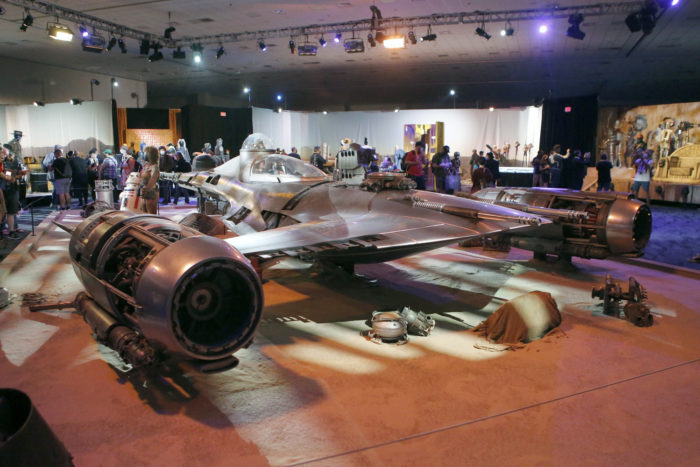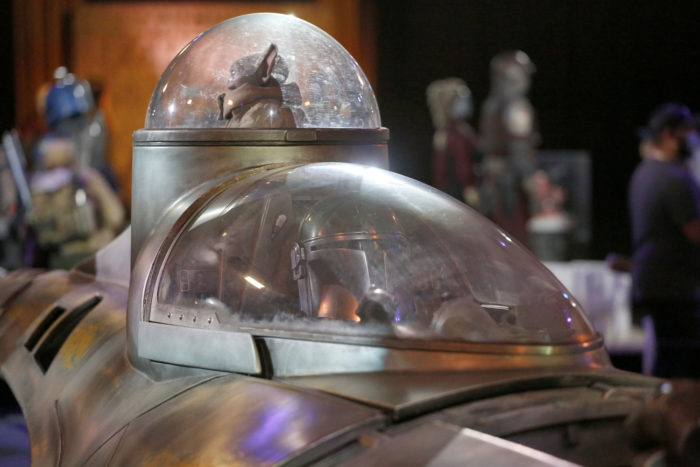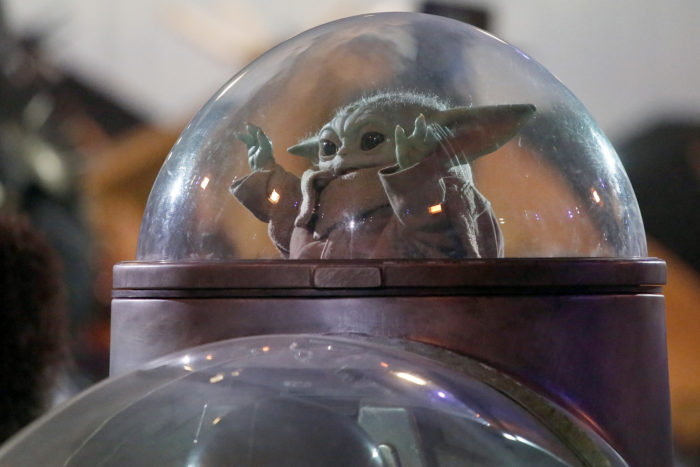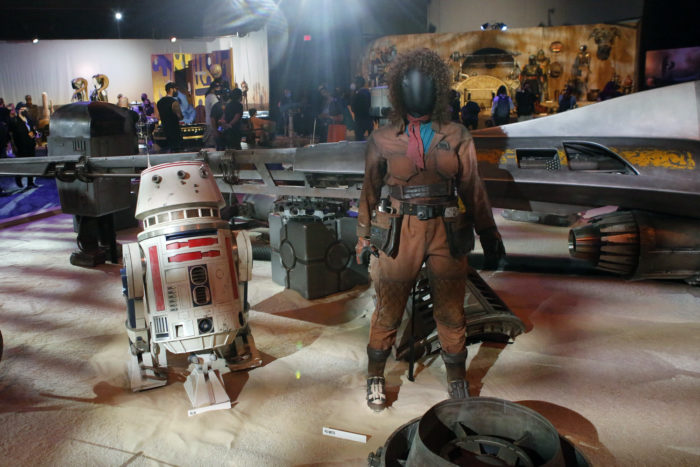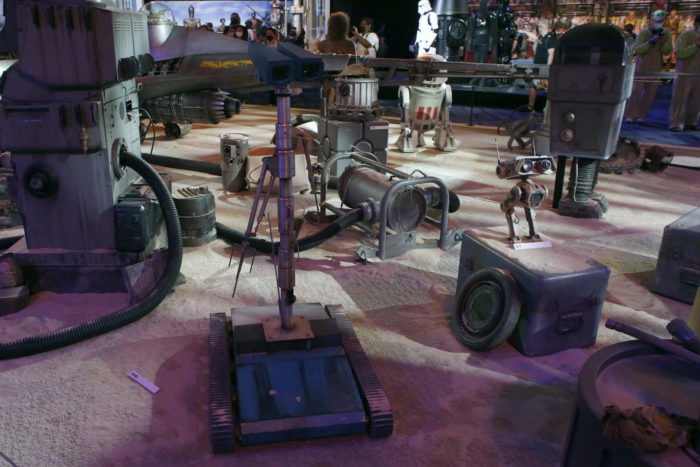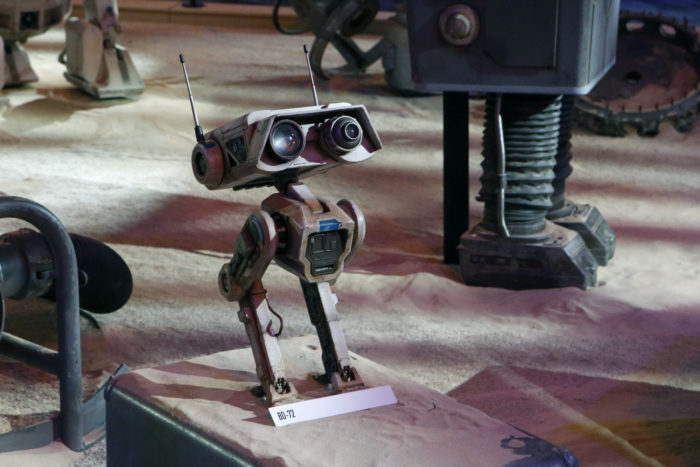 There is literally too much to see. When Jon Favreau said they brought a "few" items, we thought it would be a "few" items. This is nearly everything… but notably missing are the Mod scooters from The Book of Boba Fett.

But what is here on display… it's what Star Wars dreams are made of. For cosplayers and customizers, this is the best way to get up close and personal to many costumes and props to get your own details just right.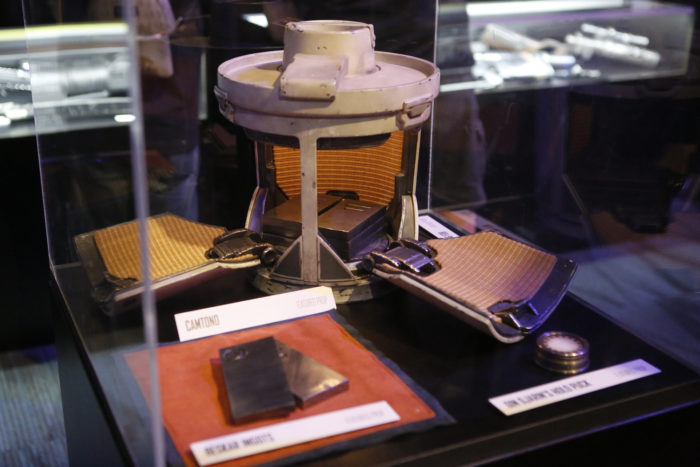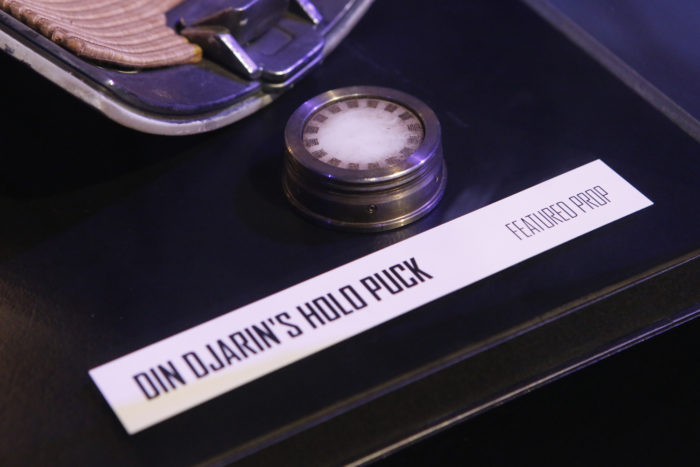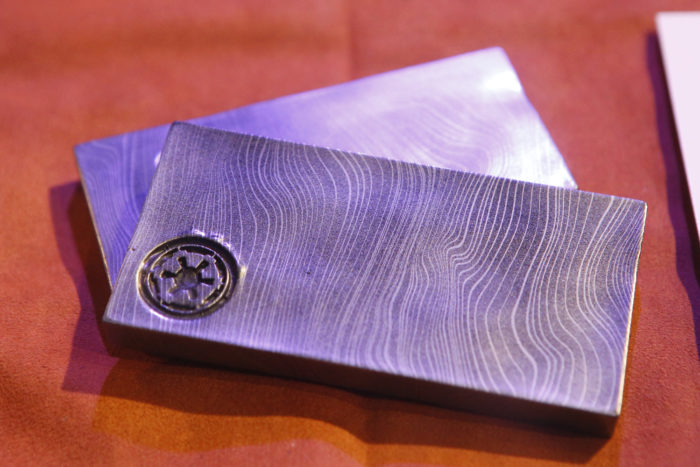 Even a Kowakian Lizard Monkey is here…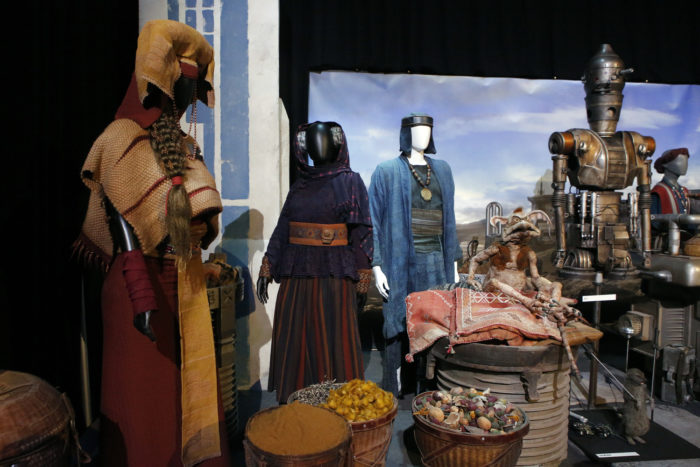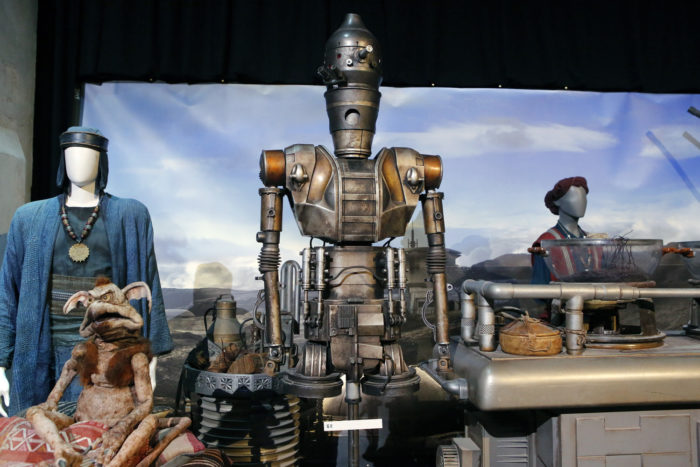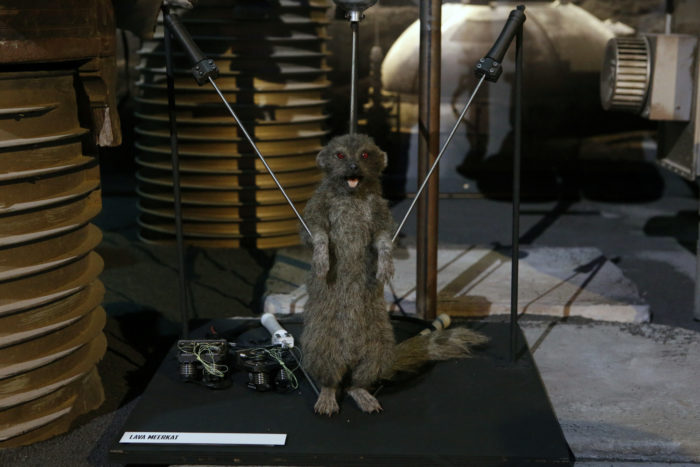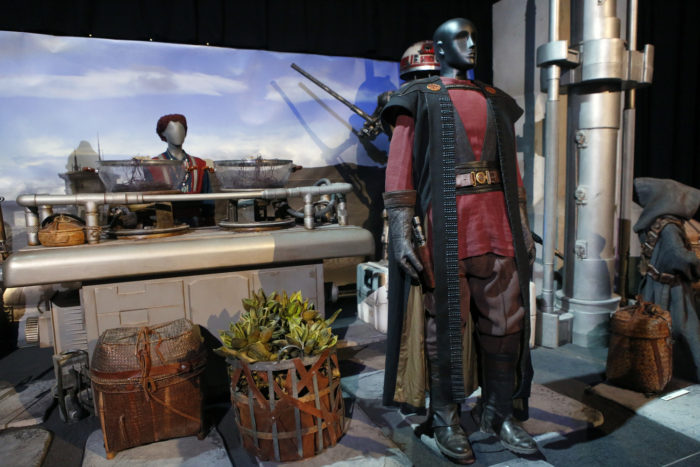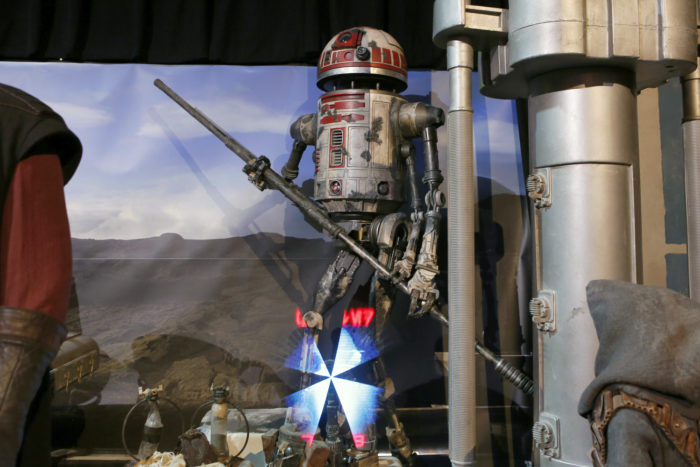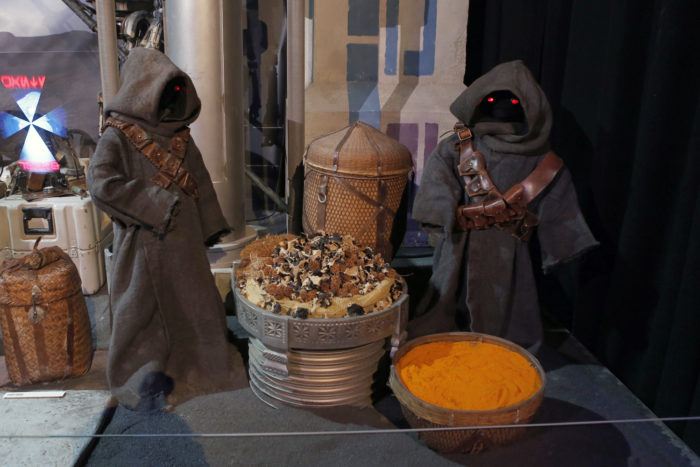 The artwork seen in Season 2 Episode 1 "The Ringer" can be studied a lot more closely here…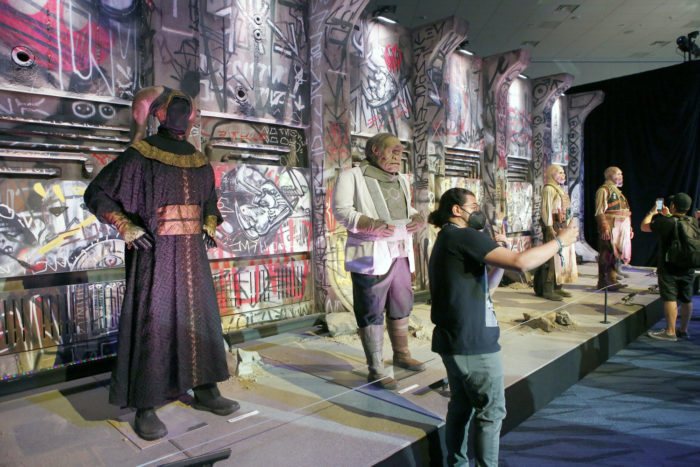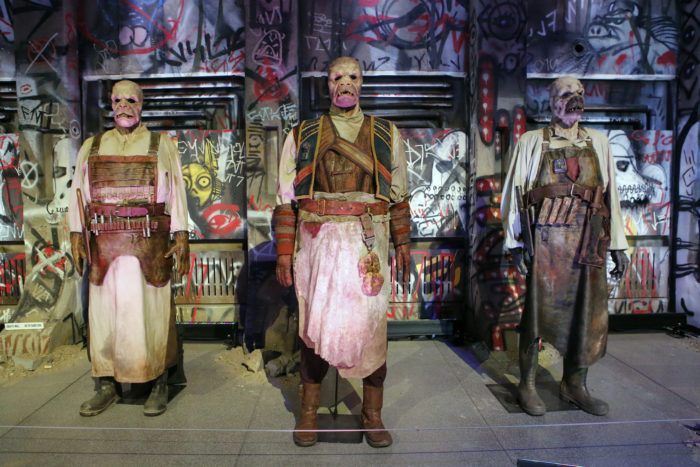 The Krayt Dragon and other Tatooine inhabitants can be found in this section…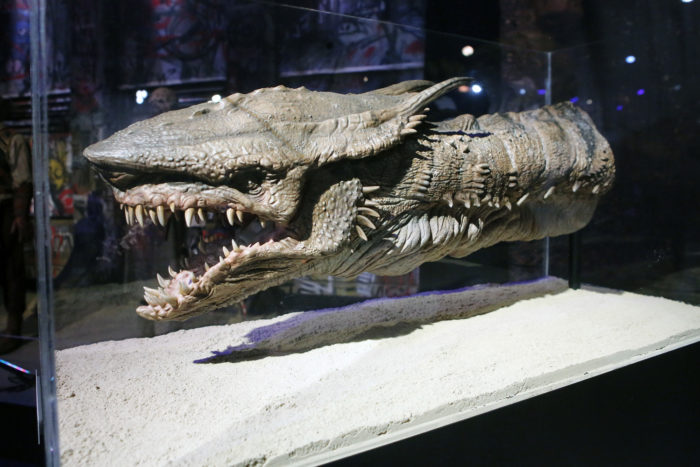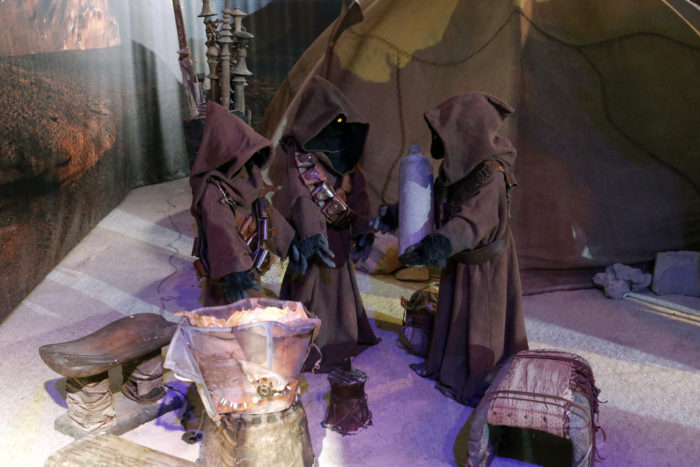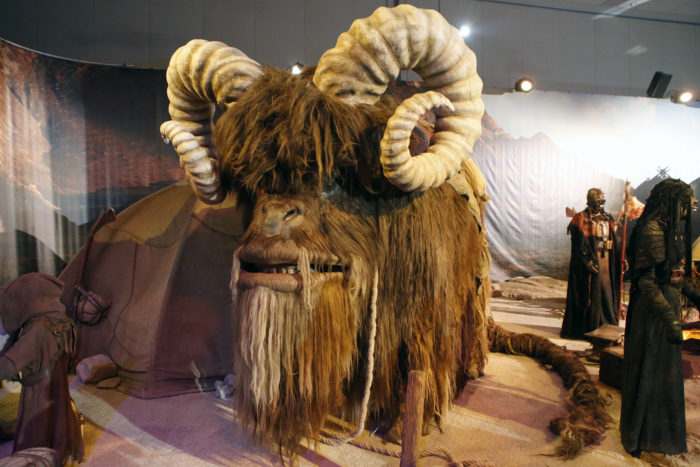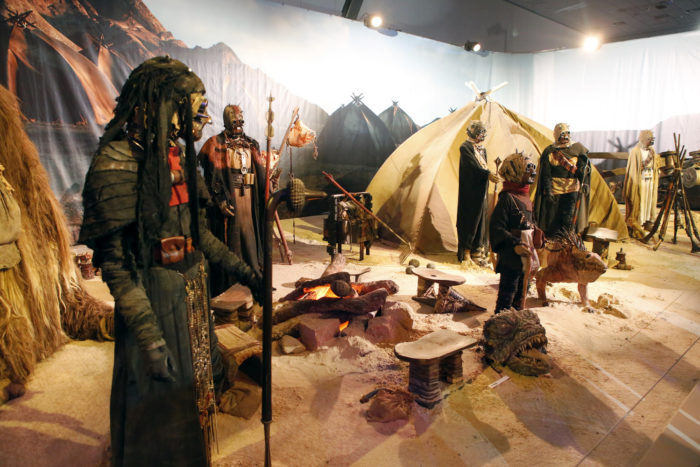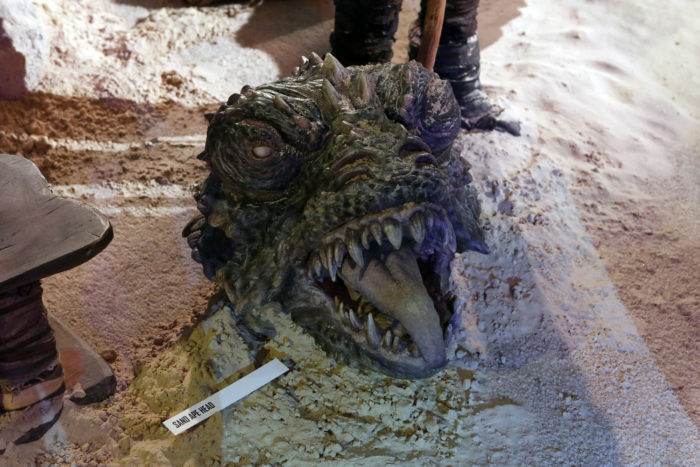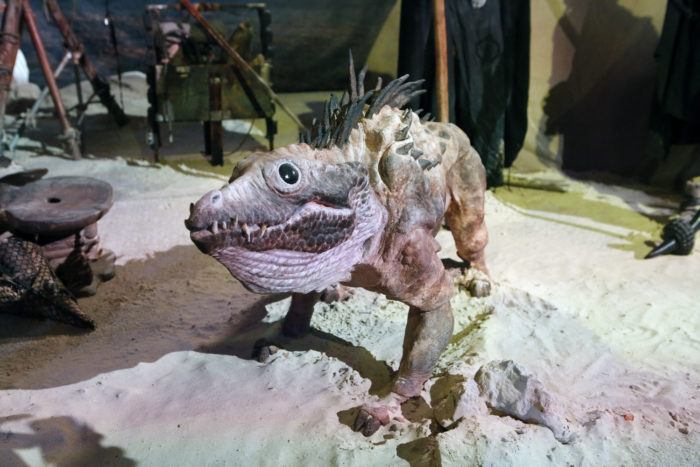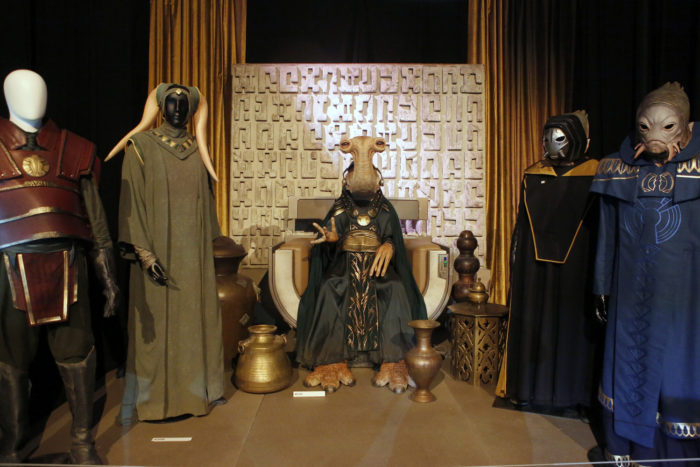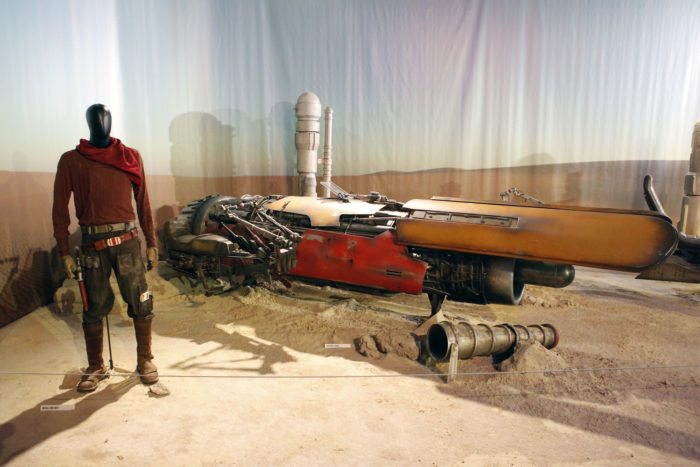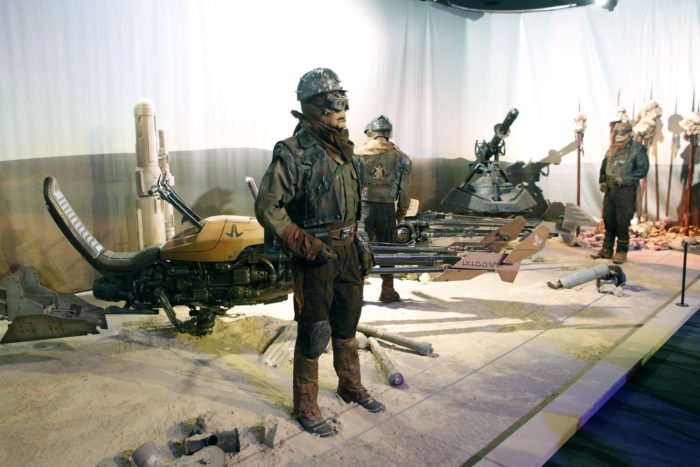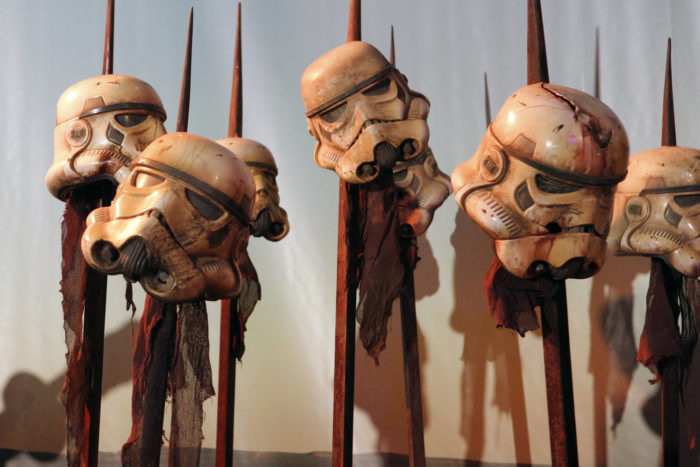 The Book of Boba Fett set is a great display with so many characters…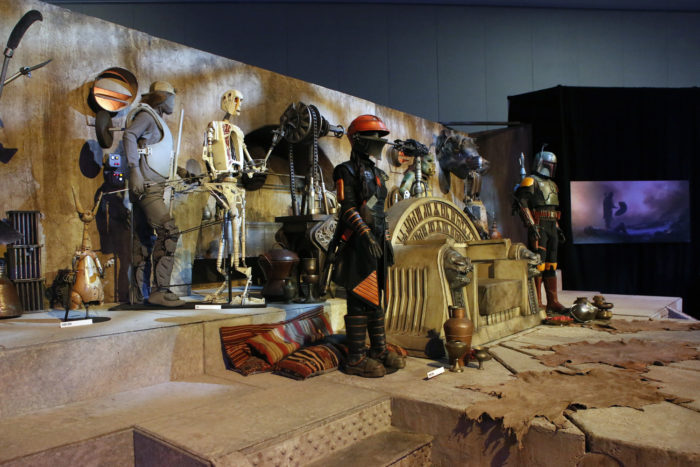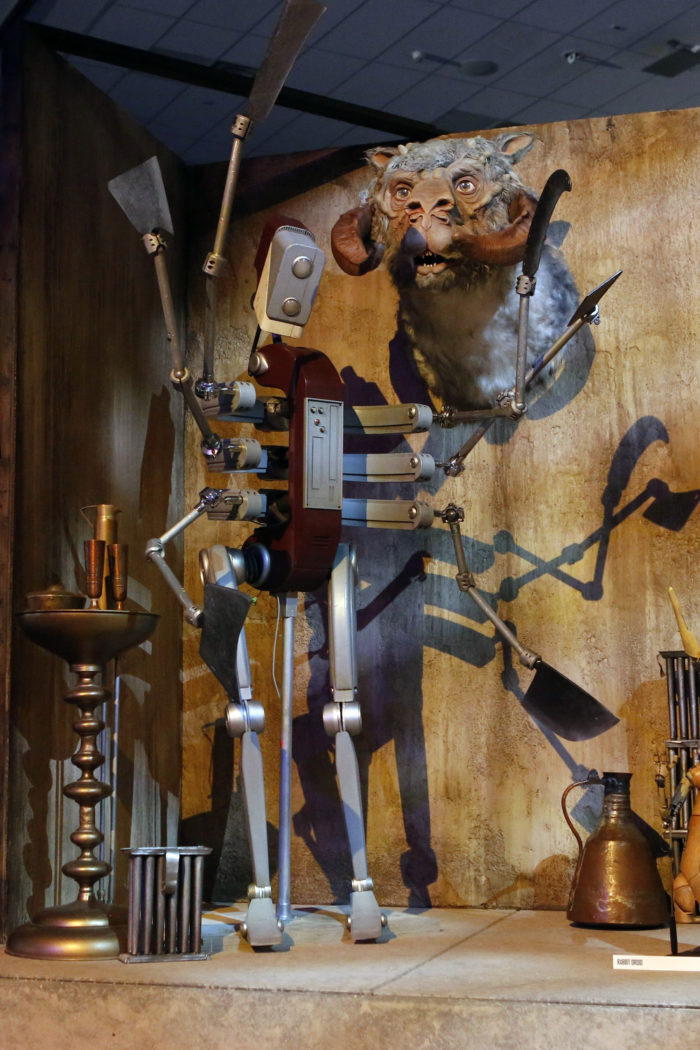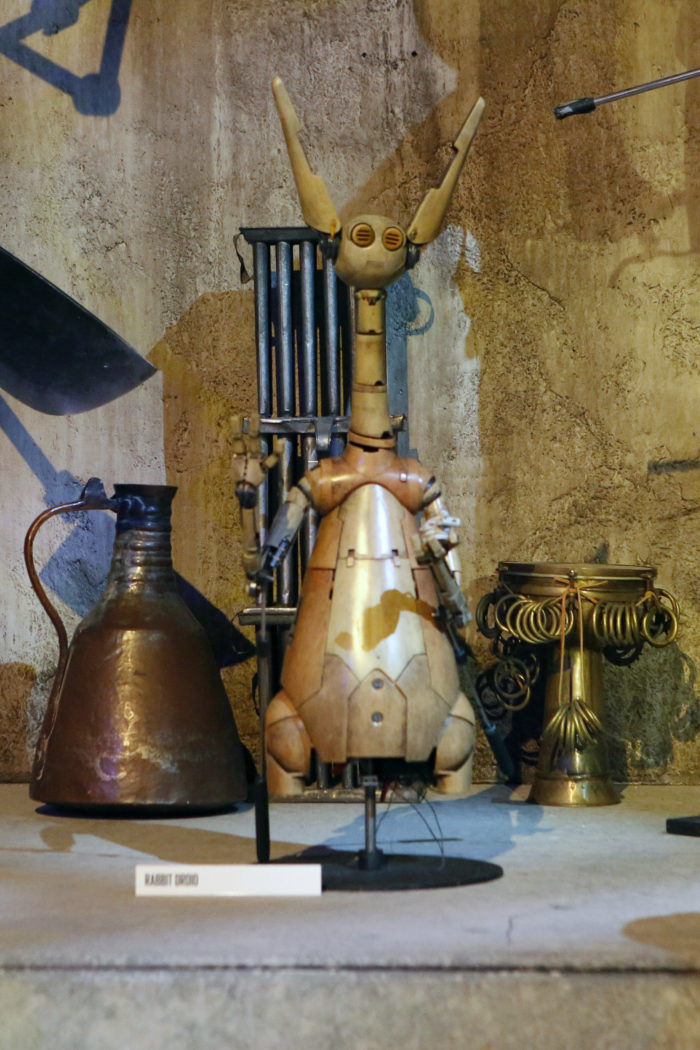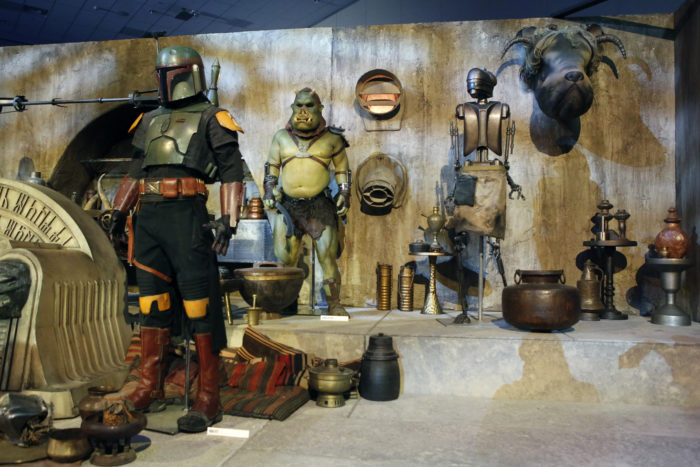 Development maquettes are also on display.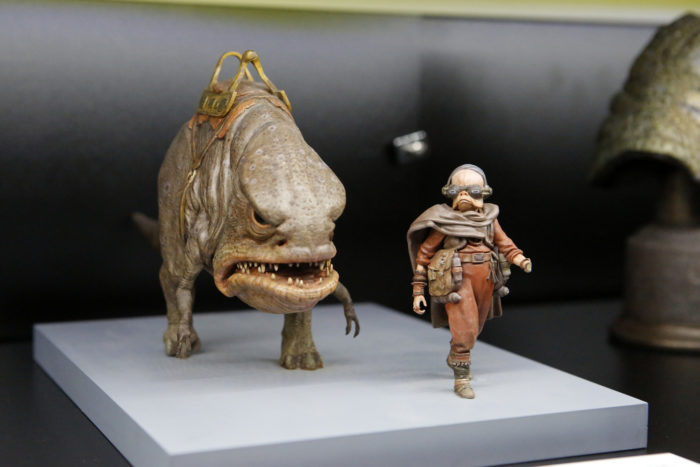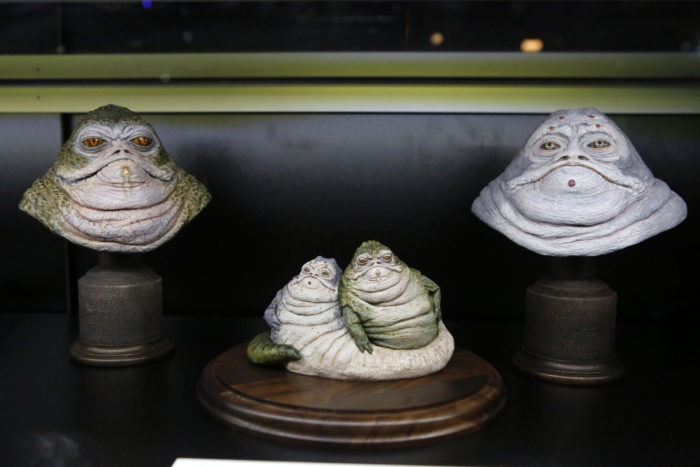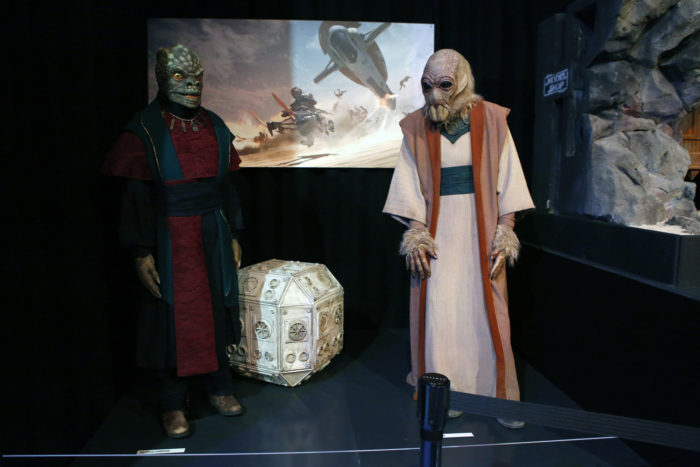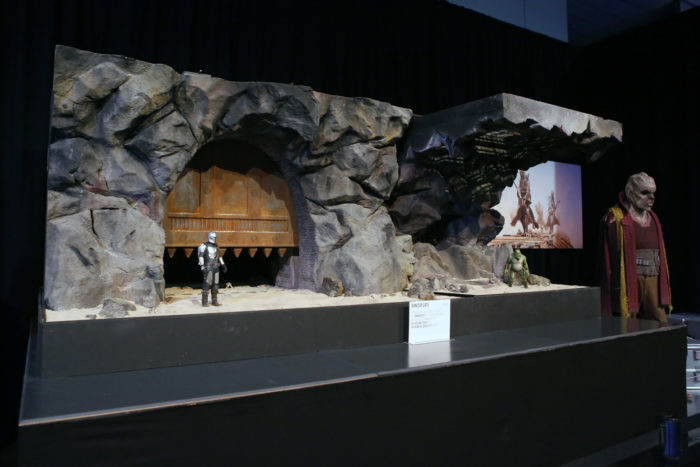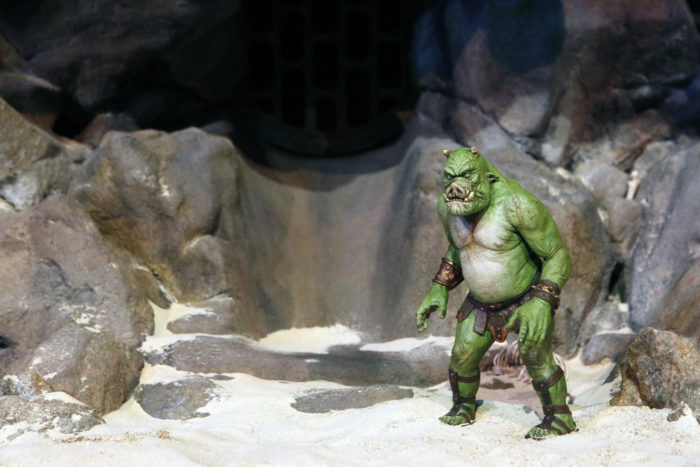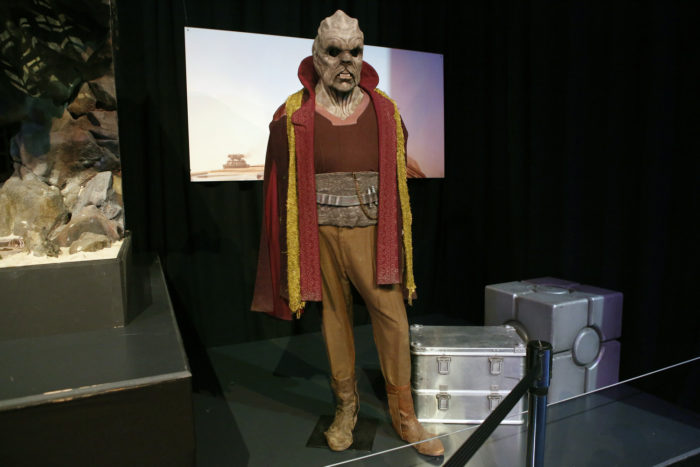 The amount of practical droids on display is impressive. Most impressive.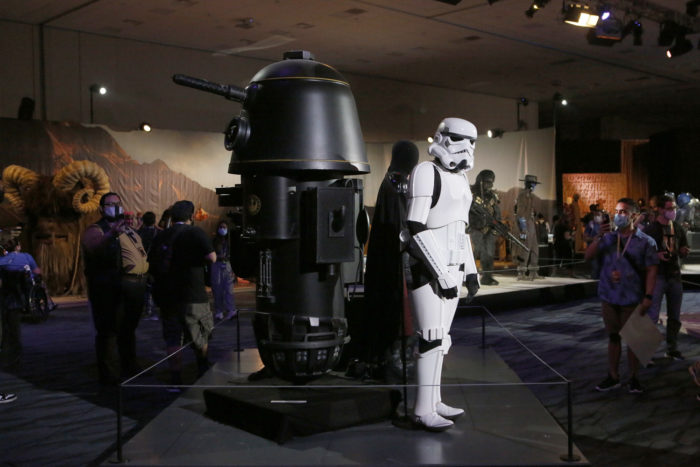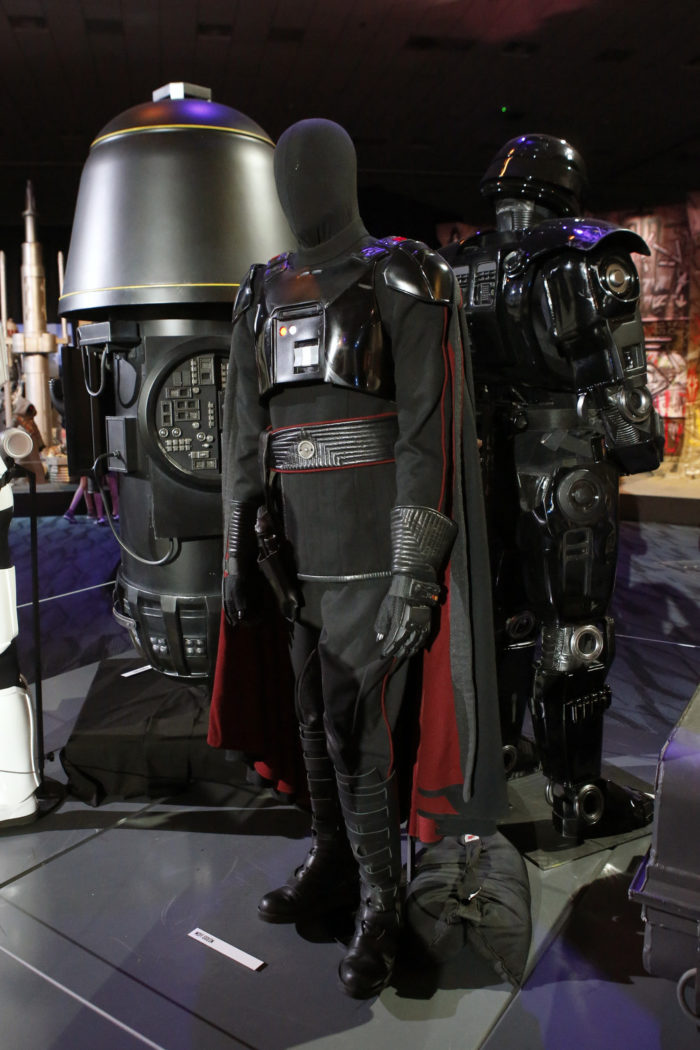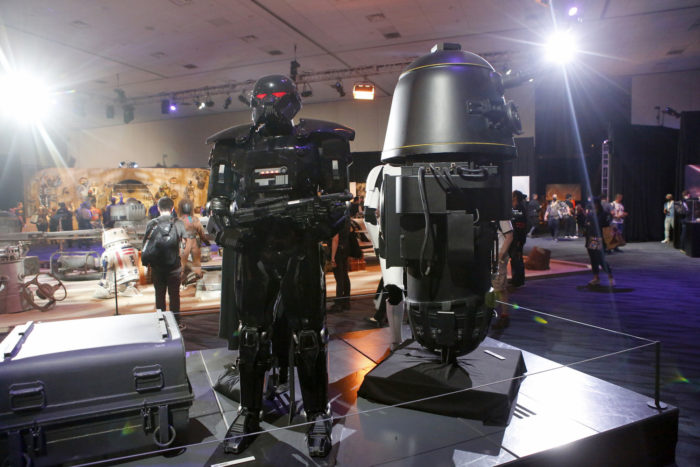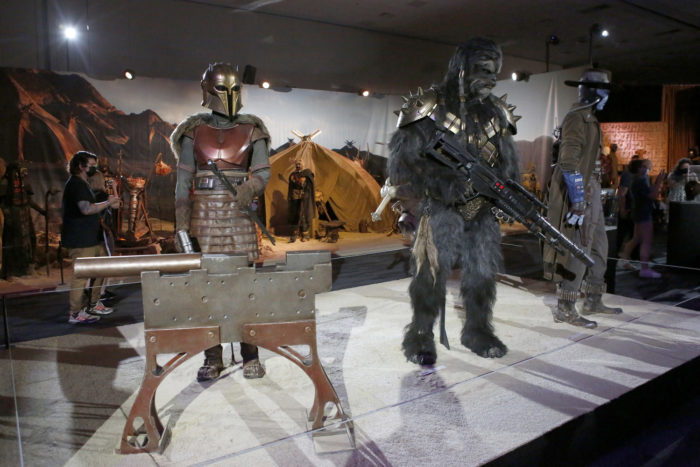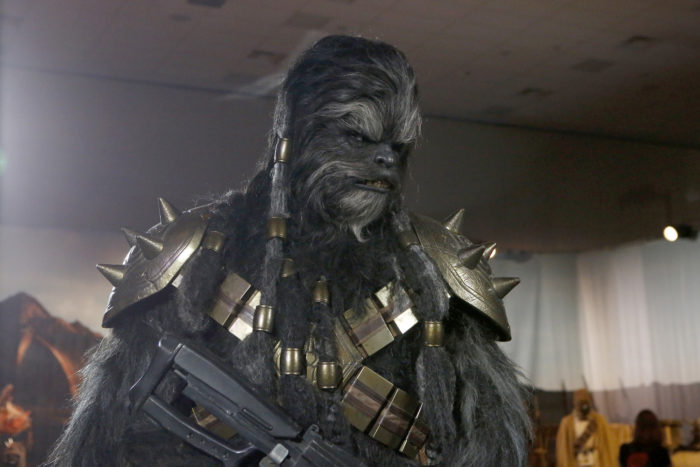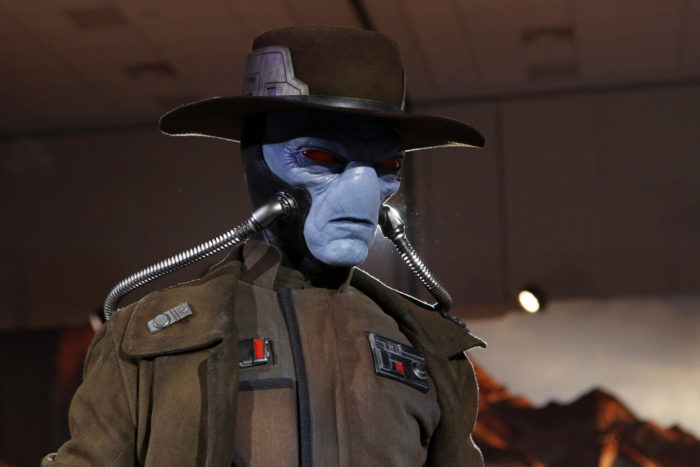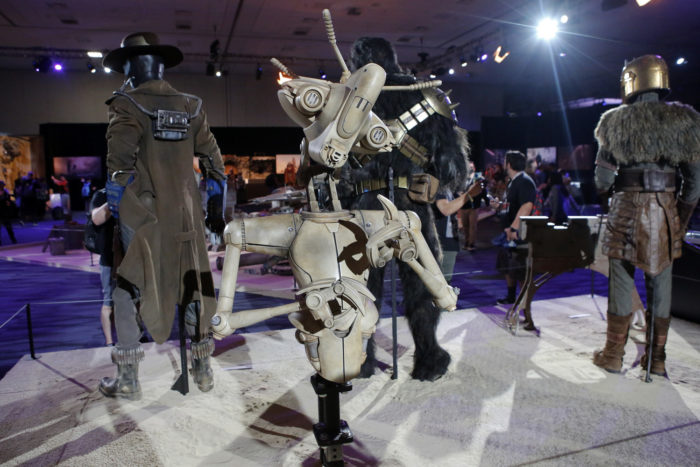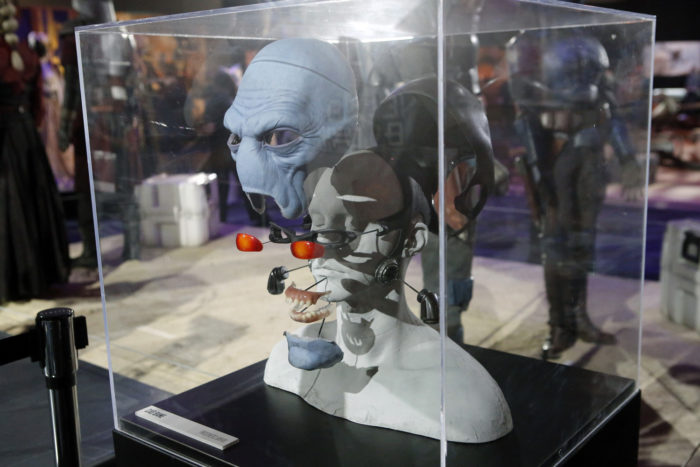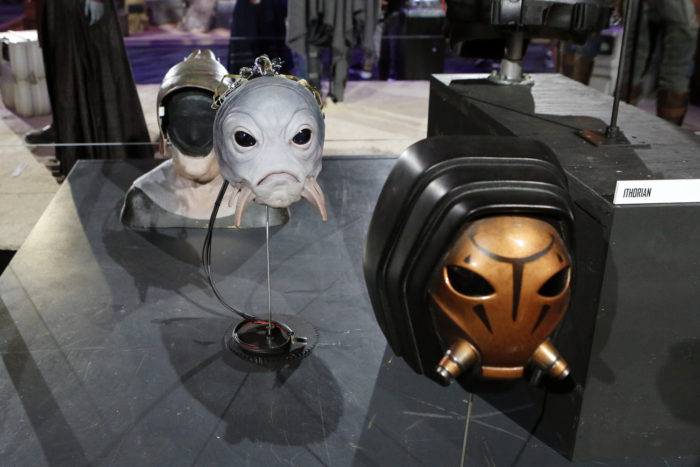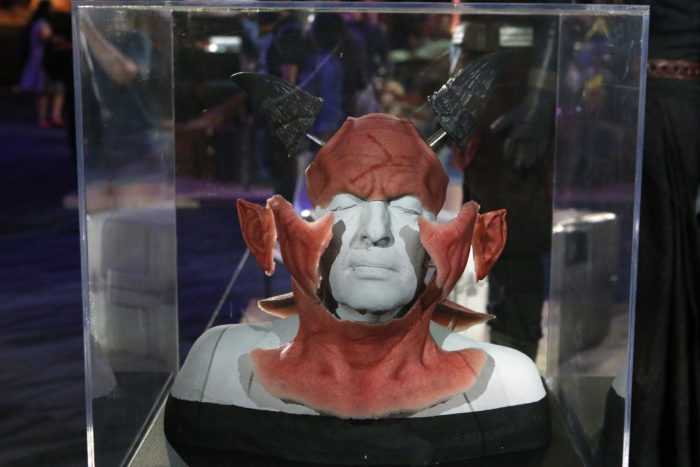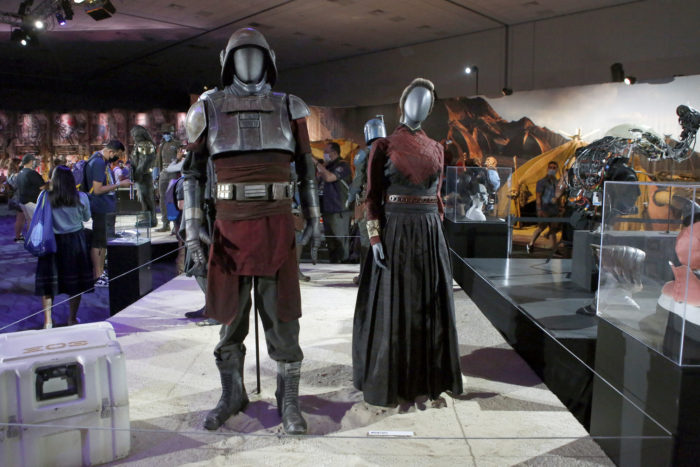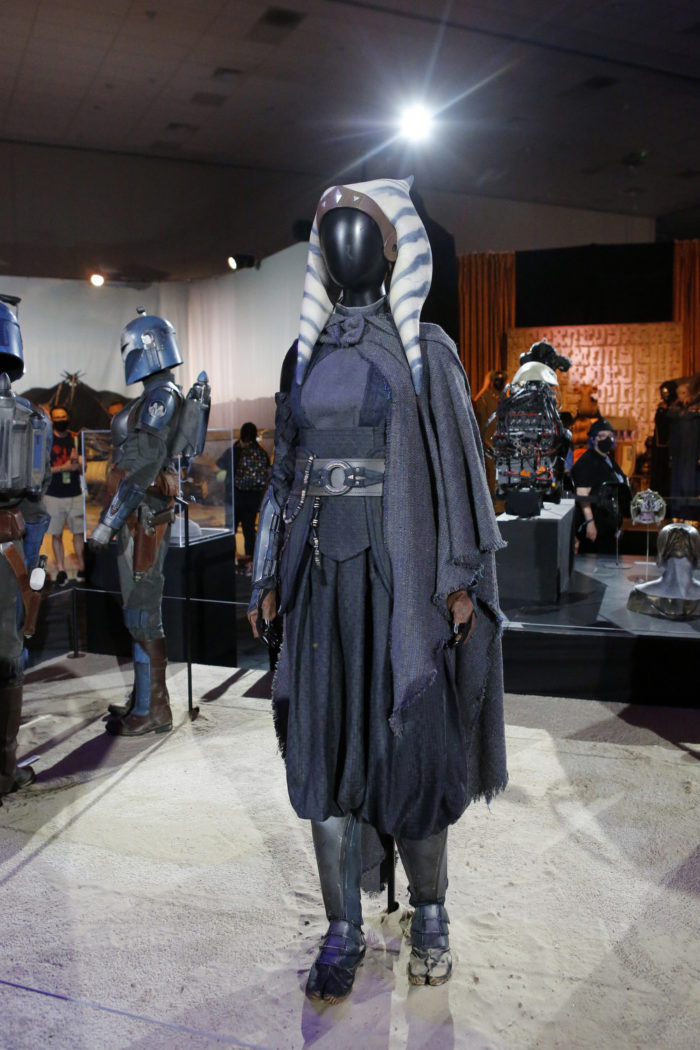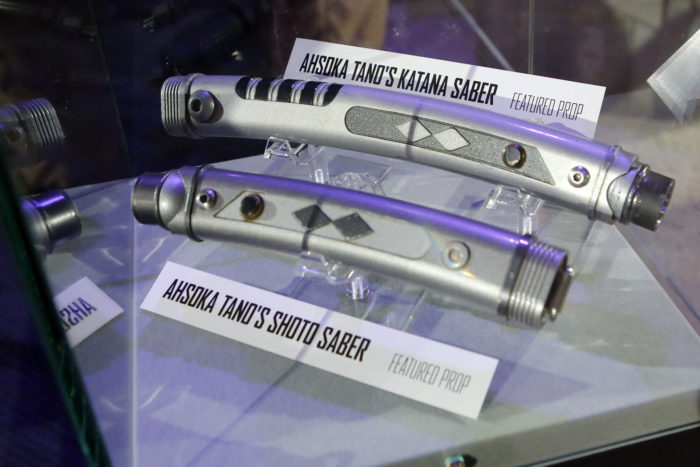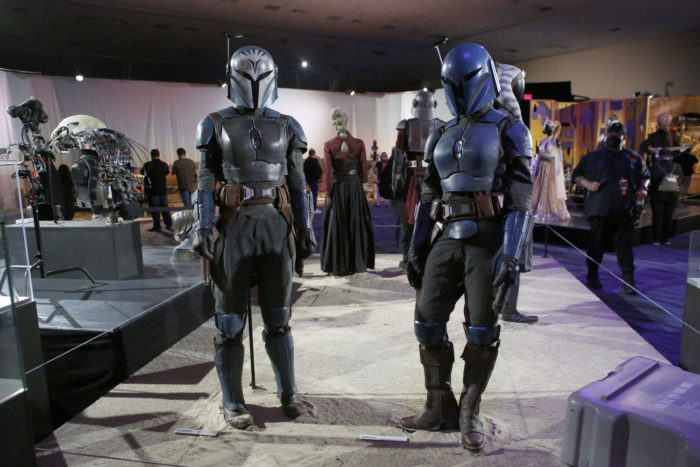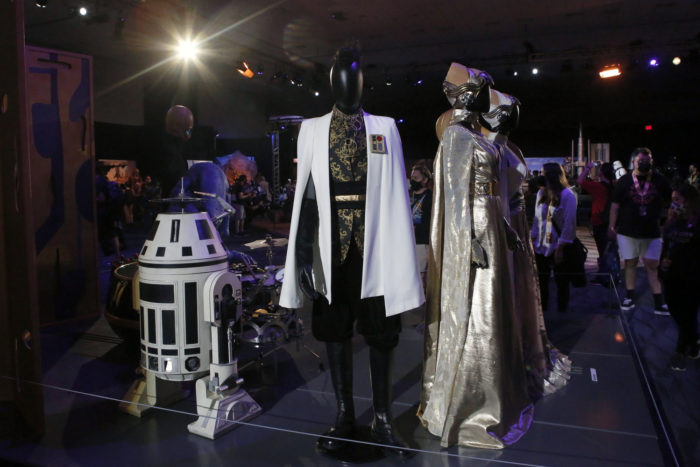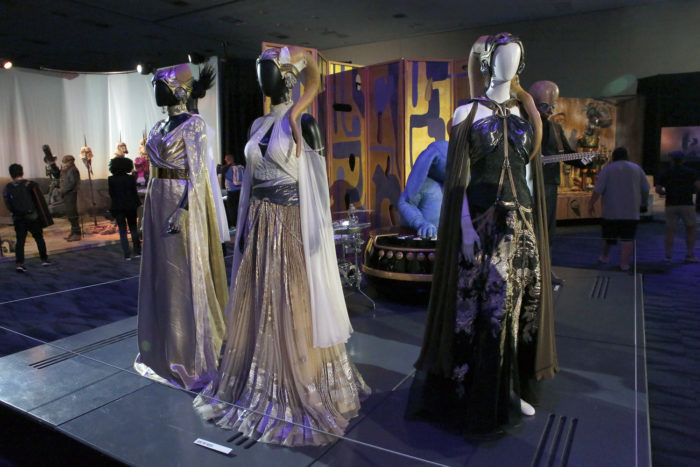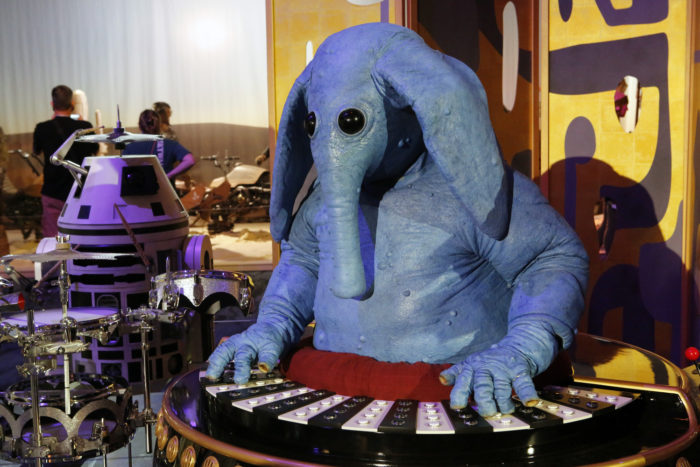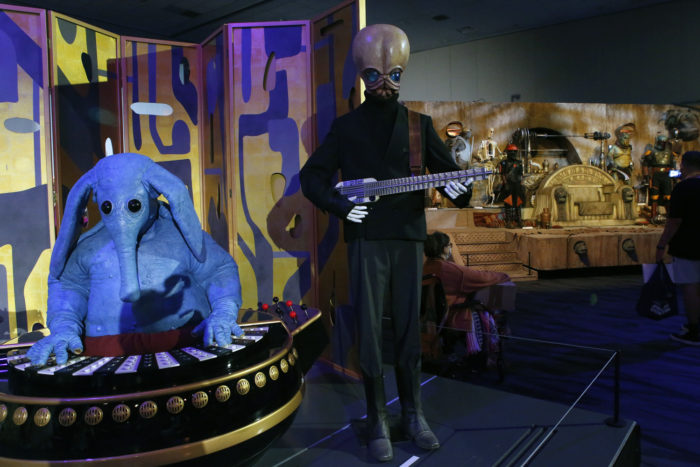 We're almost done…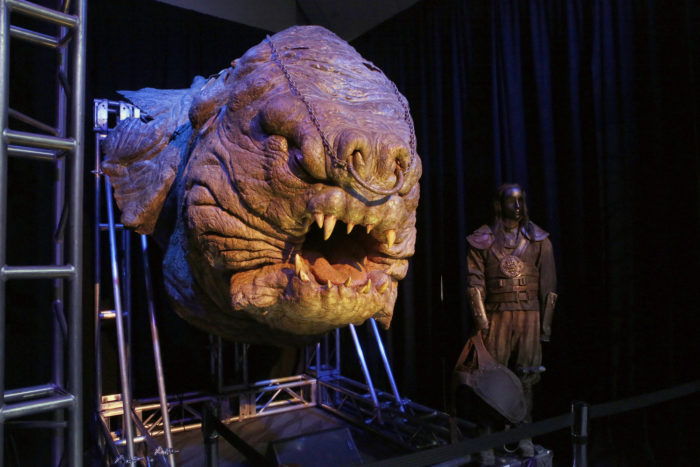 Jon Favreau and Dave Filoni's costumes from The Mandalorian… a fitting way to end the exhibit.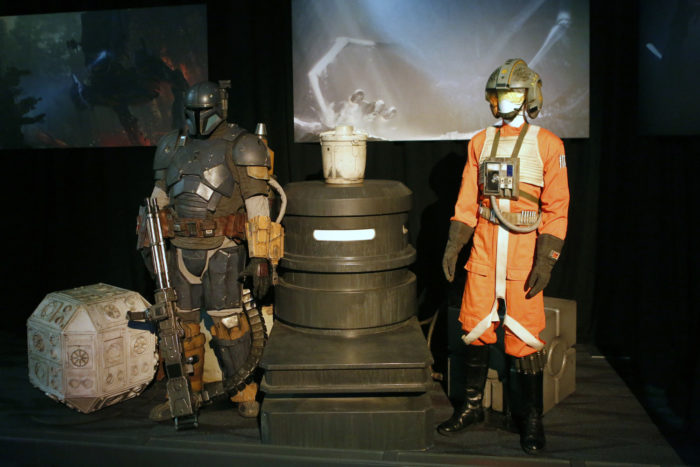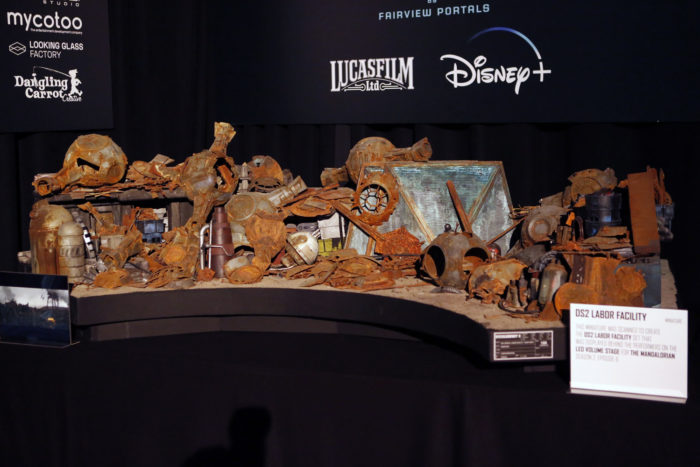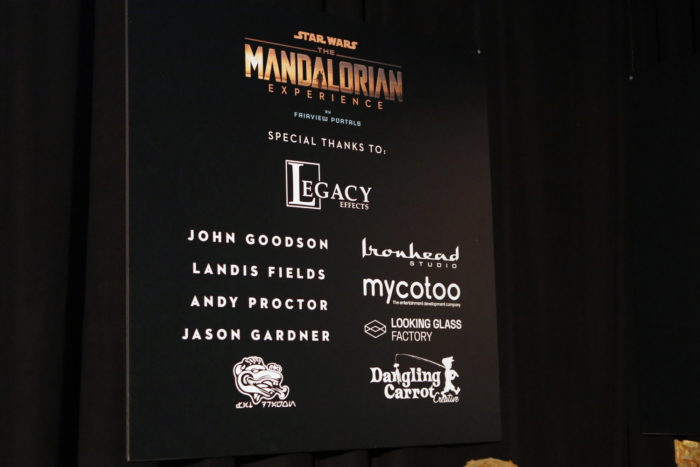 What an incredible exhibit. If we had one critique, we would have loved to see more RX droids! But as it stands, it was a stunning exhibit. Below are a few more photos we didn't squeeze into the article. If they begin touring this exhibit, make sure you see it!