Danielle Lutz
Disneyland's Ahsoka Fan Event
August 18, 2023
D23, the Official Disney Fan Club, pulled out all the stops for their Star Wars Ahsoka Fan Event at Disneyland. Since the Writers and Actors are still on strike, fan-events were created in five separate locations at the same time: Anaheim, Hollywood, San Francisco, Orlando, and New York. Fans were treated to an early look at the first two episodes of Ahsoka, which debuts on Disney+ on Tuesday, August 22 at 6 p.m. PT.

Those attending the event at Disneyland, however, were treated to an entire day at the park, with Lighting Lanes to both Star Wars: Millennium Falcon Smuggler's Run and Star Wars: Rise of the Resistance attractions at Galaxy's Edge. Fans were also treated to a $30 dining gift card to try all the new treats in the park!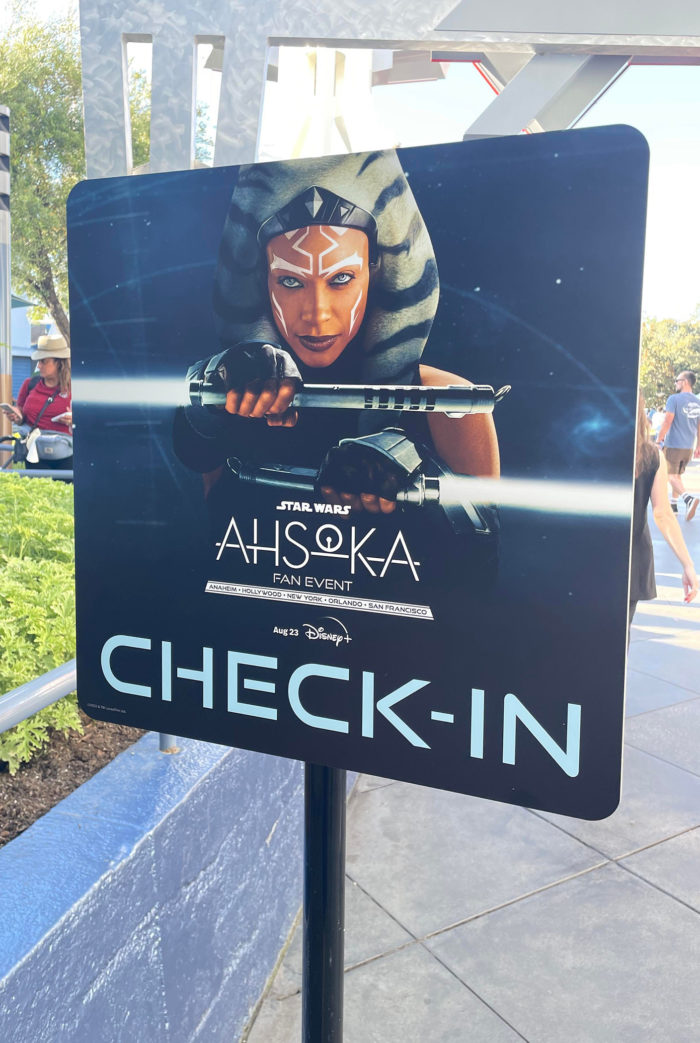 But that's not all… prior to the evening premiere, concessions, Ahsoka ear headbands, and then lightsabers were distributed.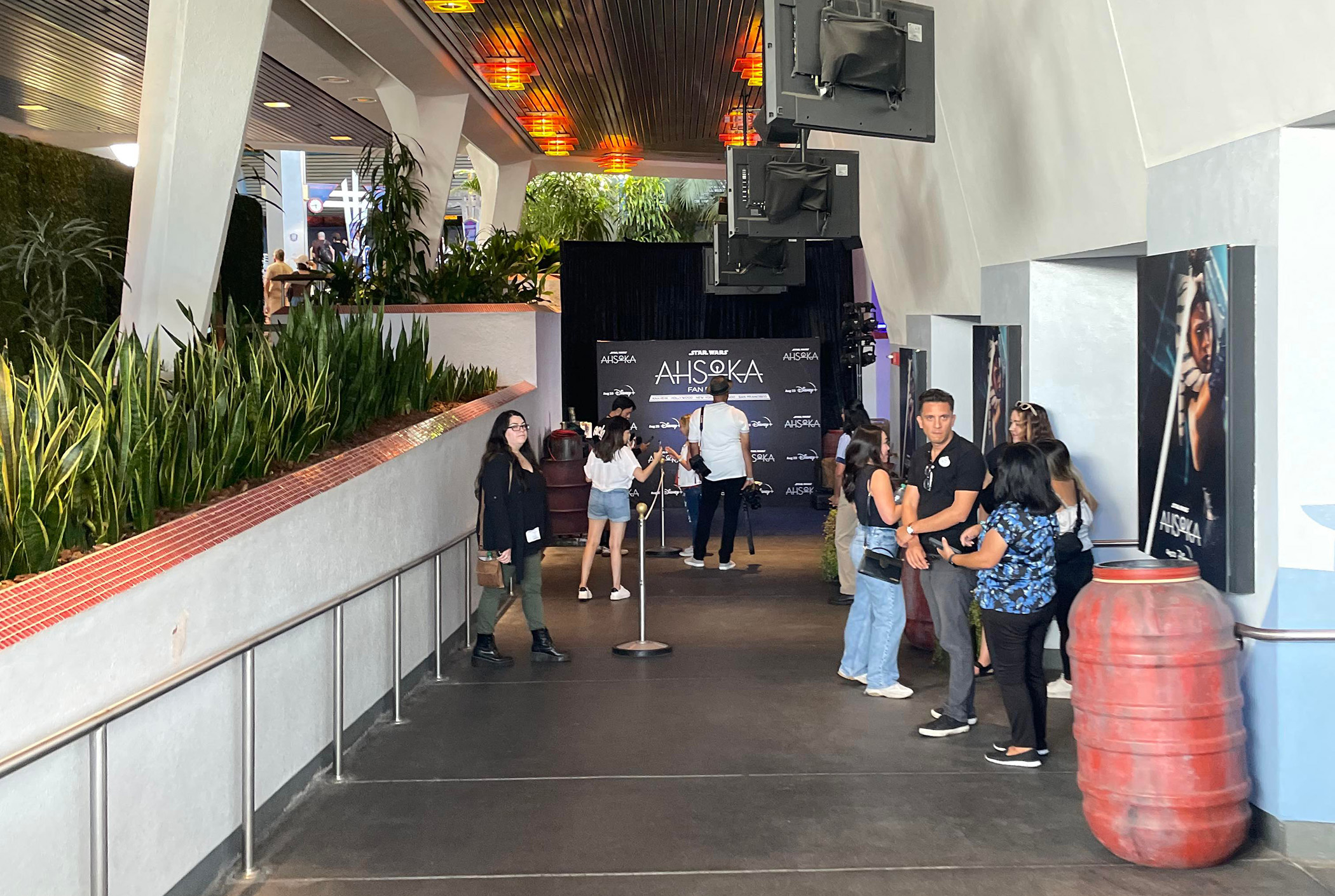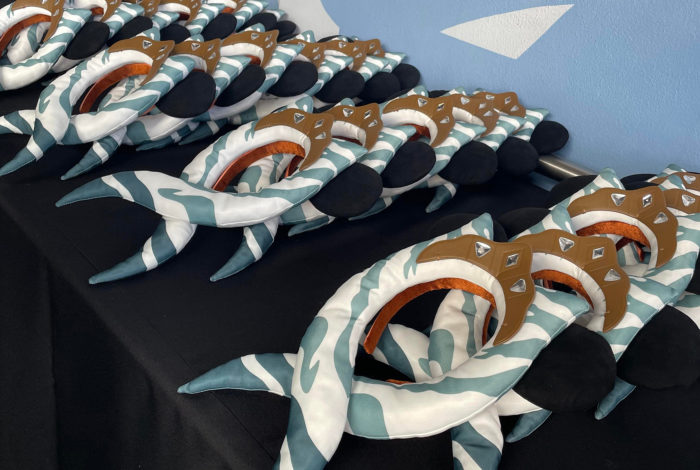 Inside the Tomorrowland Theater (where Captain EO played for several years), there was Ahsoka trivia…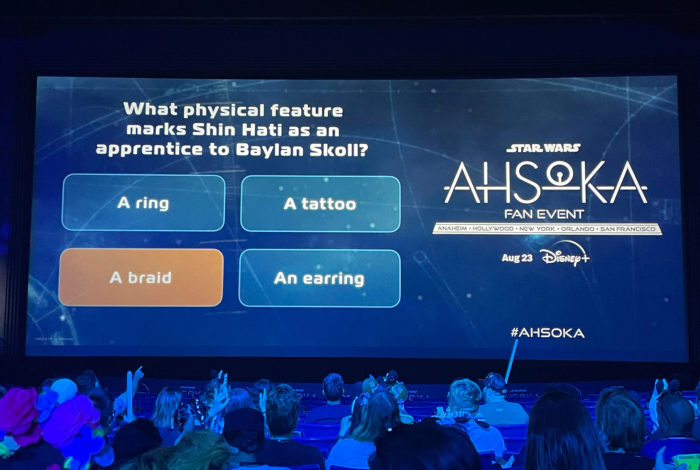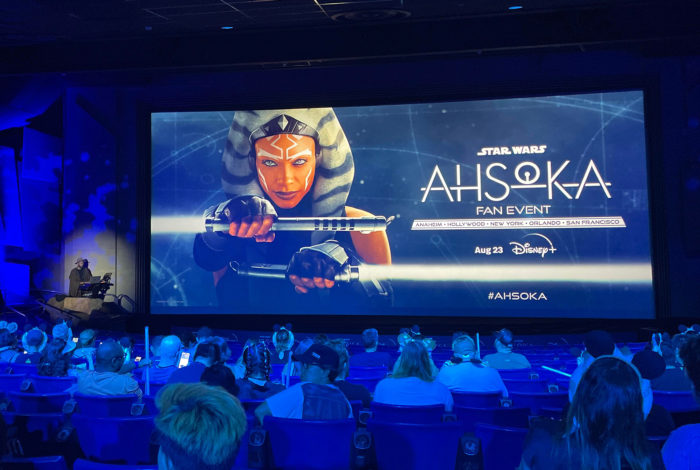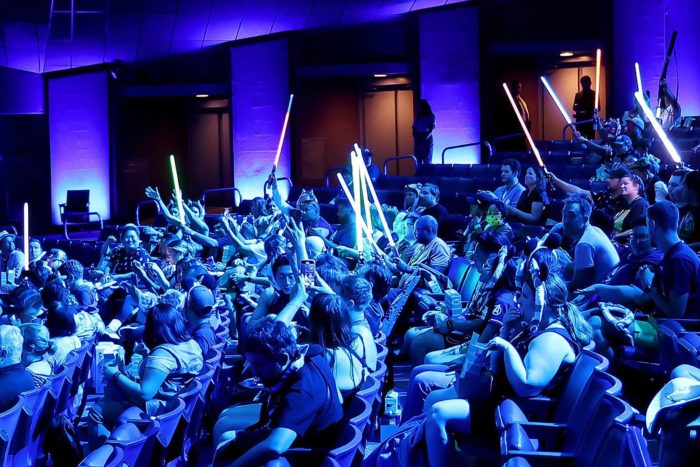 You can pose with your new accessories and toys!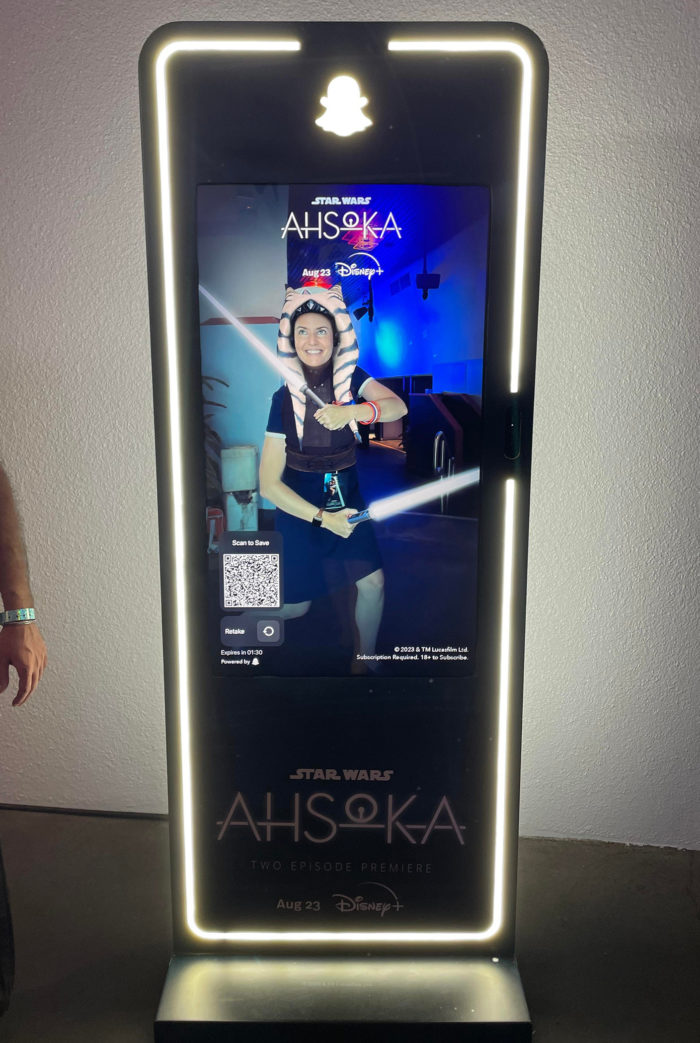 Following the screening, the new meet & greet character Ahsoka Tano made her debut, ahead of her Galaxy's Edge appearance on August 23rd!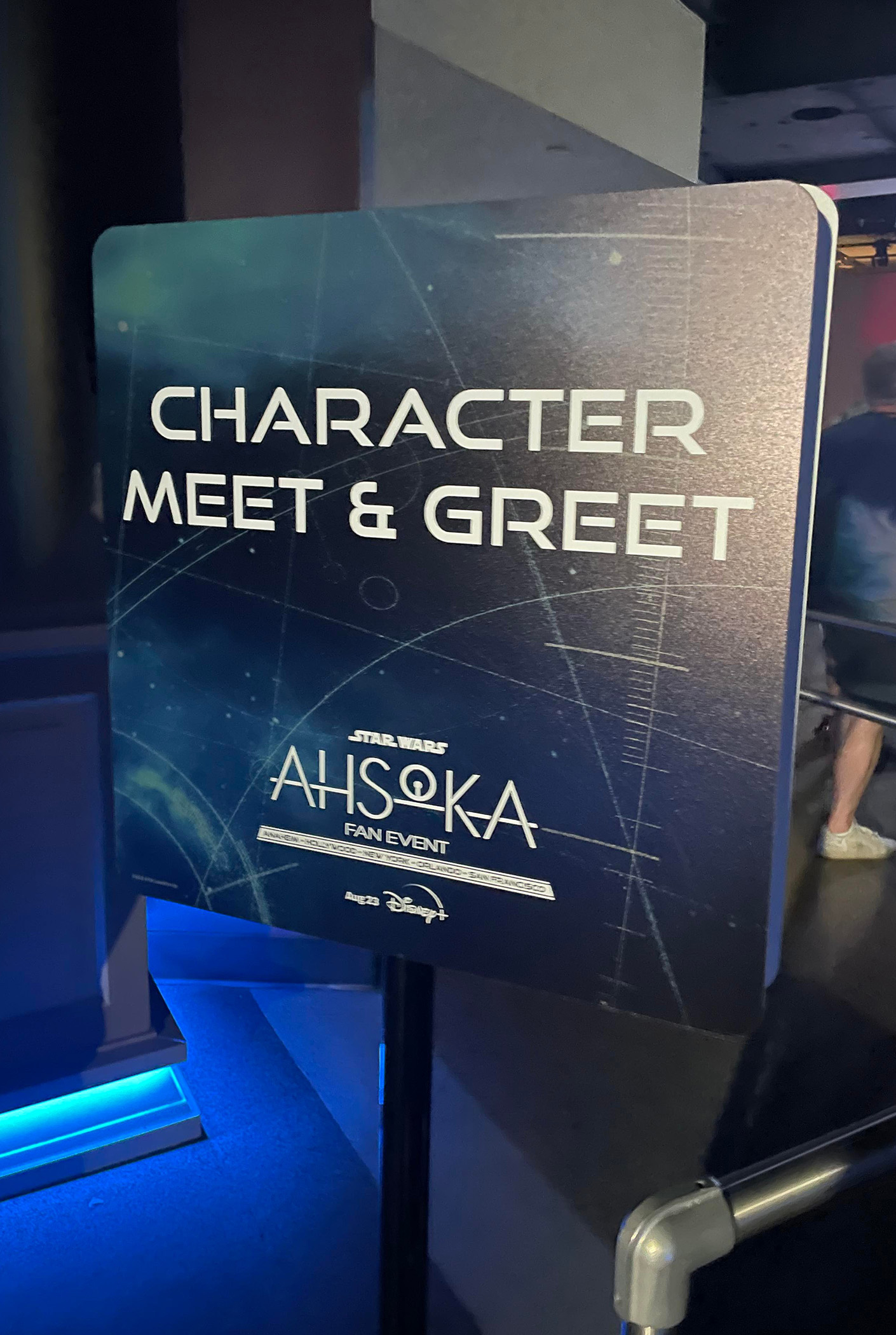 Fans of Star Wars all agree, the first two episodes of Ahsoka did not disappoint, and neither did the Ahsoka Fan Event!

You won't want to miss this series when it debuts on Disney+ this coming Tuesday, August 22, 2023 at 6 p.m. PT.