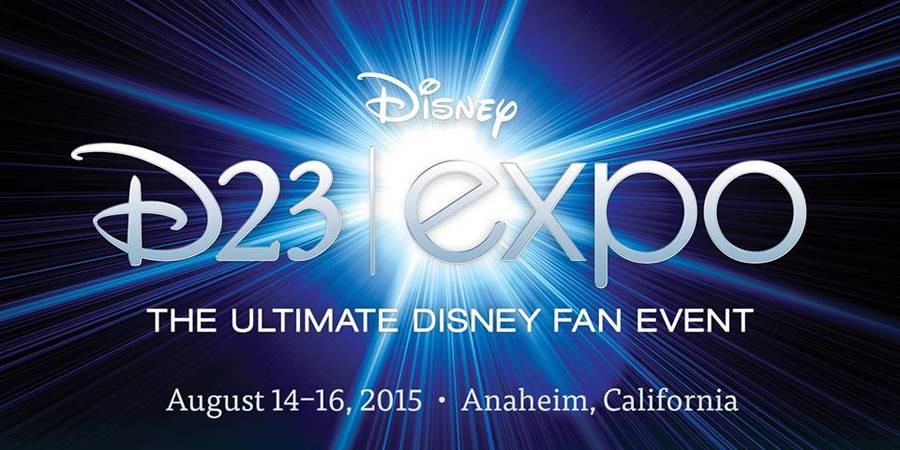 Brian Curran
D23 Expo invites fans to join in two creative contests
March 5, 2015
D23 EXPO INVITES FANS TO JOIN IN TWO CREATIVE CONTESTS THAT CELEBRATE THE MAGIC OF ALL THINGS DISNEY
Mousequerade Dares Disney Fans to Create Costumes Inspired By Disney's Many Wonderful Worlds for a Grand Prize Trip to Aulani, A Disney Resort & Spa
D23 Expo Design Challenge Encourages Artists to Interpret Disneyland's Sleeping Beauty Castle for a Chance to Win "D23-Hundred Dollars"
BURBANK, Calif. – March 5, 2015 – To highlight the creativity and passion fans have for all things Disney, D23: The Official Disney Fan Club is holding two remarkable contests in celebration of D23 EXPO 2015, which takes place August 14­–16 at the Anaheim Convention Center.
Mousequerade* invites participants to create their own Disney-inspired costumes and compete in the following categories: "Heroes Unmasked," "Once Upon a Costume," "The Wonderful Worlds of Disney," "Best of Star Wars," and "Weird, Wild, and Goofy!" The winner will receive a trip for two to Aulani, a Disney Resort & Spa. Anyone interested in participating must visit d23expo.com/mousequerade to complete an entry form and find out more about how to enter. The closing date for entry is April 30, 2015. Submissions will be evaluated on the basis of creativity and originality, quality and craftsmanship of costume, and relationship of costume to the contest theme. The Live Contest will be held Friday, August 14 in Stage 23 at the Anaheim Convention Center and will be 90 minutes in length. The number of Finalists is limited to 15 contestants per category for a total of 75 contestants.
D23 Expo Design Challenge** will honor Disneyland's Diamond Anniversary by encouraging artists young and old to depict Sleeping Beauty Castle. Twenty-three pieces of finalist artwork will be on display throughout the D23 EXPO weekend on the show floor, located in the Walt Disney Archives area. The winning artist will be chosen prior to the start of the D23 EXPO and will receive a cash prize of $2,300. Anyone interested in participating must visitd23expo.com/designchallenge to submit sketches of proposed artwork (and to find out more about other entry requirements) no later than April 30, 2015. Submissions will be evaluated on the basis of creativity, originality, and artistic expression.
Finalists in both competitions will receive one (1) complimentary ticket (and one (1) for a guest) to attend D23 EXPO 2015. Contestants do not need to be members of D23 to enter either contest.
Tickets for D23 EXPO 2015 are available at a discounted price for a limited time. From January 1–June 30, 2015, tickets are $67 for a one-day adult admission and $48 for children 3–12. Tickets for members of D23: The Official Disney Fan Club are $58 for a one-day adult admission and $42 for children. Multi-day money-saving tickets are also available. D23 Members can save as much as $188 off the price of admission, based on the purchase of four three-day tickets at the D23 Member rate. For more information on tickets and the ticket pricing structure for D23 Members and general admission, visit D23Expo.com.
About D23 EXPO 2015
D23 Expo—The Ultimate Disney Fan Event—brings together all the worlds of Disney under one roof for three packed days of presentations, pavilions, experiences, concerts, sneak peeks, shopping, and more. The event provides fans with unprecedented access to Disney films, television, games, theme parks, and celebrities. For the latest D23 Expo 2015 news, visit D23Expo.com. To join the D23 Expo conversation, make sure to follow @DisneyD23 on Twitter and use #D23Expo.
About D23
The name "D23" pays homage to the exciting journey that began in 1923 when Walt Disney opened his first studio in Hollywood. D23 is the first official club for fans in Disney's 90-plus-year history. It gives its members a greater connection to the entire world of Disney by placing them in the middle of the magic through its quarterly publication, Disney twenty-three; a rich website at D23.com with members-only content; member-exclusive discounts, and special events for D23 Members throughout the year.
Fans can join D23 at Gold and General Membership levels atD23.com and at DisneyStore.com/D23. To keep up with all the latest D23 news and events, follow DisneyD23 on Twitter, Facebook, Pinterest, and YouTube.
About Aulani, a Disney Resort & Spa
Aulani, a Disney Resort & Spa is perfectly positioned on 21 beautiful oceanfront acres of Ko Olina on the leeward coast of Oahu. Just 17 miles from Honolulu International Airport and approximately 30 minutes from Waikiki, Aulani features 359 rooms, including 16 suites, and 481 Disney Vacation Club Villas, including 21 Grand Villas. Guests are invited to experience its world-class spa, restaurants and lounges, pools, kids' club, and more—all uniquely designed for families to discover the culture, history and traditions of Hawai'i. Aulani was voted No. 1 in the Travel + Leisure World's Best Awards 2014 in the category of Top Family Hotel: USA. For more information and reservations, visit www.disneyaulani.com or call (866) 44-DISNEY.