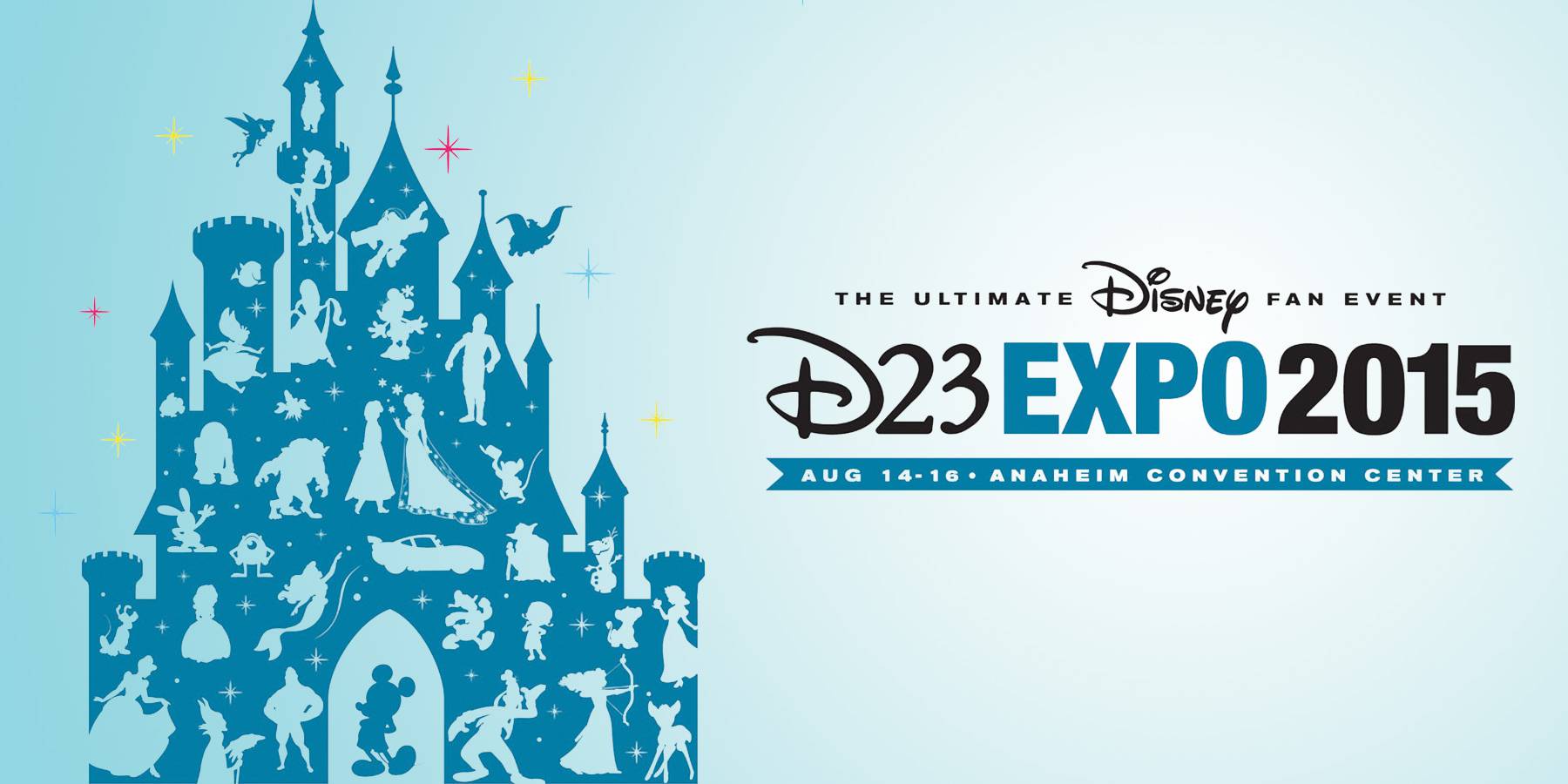 Kris Van de Sande
Dream Store Returns to 2015 D23 Expo
May 19, 2015
Star Wars fans plan on making a stop at the D23 Expo's Dream Store! Two Star Wars items have been announced so far, "R4-D23" droid action figure and Princess Kneesaa from the Ewoks plush. For a preview of more D23 Expo Dream Store merchandise and more information on the 2015 D23 Expo please continue reading.
Press Release:
D23 EXPO DREAM STORE RETURNS TO THE ULTIMATE DISNEY FAN EVENT WITH ONE-OF-A-KIND ITEMS AND UNIQUE COLLECTIBLES
Special logo apparel, product debuts, artist signings, and more will highlight the Ultimate Disney Event for Fans and Families August 14 – 16
BURBANK and ANAHEIM, Calif. – May 19, 2015 – Bursting with D23 EXPO 2015 – themed official merchandise and other specialty items from Disney Theme Park Merchandise, the Dream Store returns with something magical for Disney fans of all ages. FromDisney-inspired apparel, art and collectibles, accessories, books, and more, the D23 EXPO 2015 Dream Store is a Disney enthusiast's dream come true. Highlights include:
Official D23 EXPO Merchandise–Disney fans can take home a piece of the magic from this year's Expo, with an assortment of official D23 EXPO 2015 merchandise including tees, fleece, baseball caps, novelty headwear, D-Tech, jewelry, drinkware, souvenirs, accessories, pins, and Vinylmation™. And for the first time, guests can bring home a selfie party-pack inspired by a few of our favorite Disney characters, as well as an "R4-D23" droid and Princess Kneesaa the Ewok plush. D23 EXPO Tip: Look for a specially themed Walt's Kingdom collection.
Disney Theme Park Merchandise: Showcasing some of its newest releases and exclusive offerings from ACME Archives Limited, ALEX AND ANI, Steve Adams, Dave Avanzino, Jasmine Becket-Griffith, David Bird, Britni Brault, Stephen Cargile, Bob Elias, Collector's Choice, Disney Design Group, Disney Dream Collection, Disney Fine Art by Collectors Editions, Disney Parks│PANDORA, Dooney & Bourke, HARVEYS, Ink & Paint Artists, Rob Kaz, Jerrod Maruyama, Bridget McCarty, Miss Mindy, James Mulligan, Rick O'Brien, Robert Olszewski, Maggie Parr, Mike Peraza, Larry Nikolai, Precious Moments, Linda Rick, Tim Rogerson, Javier Soto, George Scribner, Sketch Artists, Michelle St.Laurent, Yakovetic, and more.
ALEX AND ANI will debut several new styles at D23 EXPO 2015. Fans can expect a variety of jewelry designs featuring everyone's favorite, Mickey Mouse and a very special "Celebrate" wrap.
Disney Dream Collection and D23 Expo-Exclusive Jewelry:Guests can enjoy a sparkling selection of fine jewelry created for the Disneyland Resort Celebration.
HARVEYS– Created especially for D23 EXPO 2015, this new collection features historical "A, B and, C Ticket Media" on some of their most popular silhouettes.
Dream Store Autograph Sessions–Disney fans will get the chance to meet some of their favorite authors, artists, Disney Legends, and other notable celebrities inside the Dream Store. Autograph sessions will be posted daily via the D23 EXPO Mobile App (available later this summer) and daily at the D23 EXPO Dream Store.
Details about Dream Store merchandise offerings, special artist appearances, and more will continue to be updated on D23EXPO.com, DisneyParksBlog.com, DisneyParksMerchandise.com and on Facebook and Twitter at "DisneyD23".
Tickets for D23 EXPO 2015 are available at a discounted price for a limited time. Now through June 30, 2015, tickets are $67 for a one-day adult admission and $48 for children 3–12. Tickets for members of D23: The Official Disney Fan Club are $58 for a one-day adult admission and $42 for children. Multi-day money-saving tickets are also available. D23 Members can save as much as $188 off the price of admission, based on the purchase of four three-day tickets at the D23 Member rate. For more information on tickets and the ticket pricing structure for D23 Members and general admission, visit D23EXPO.com.
Fans can join D23 at Gold and General Membership levels at D23.com and at DisneyStore.com/D23. To keep up with all the latest D23 news and events, follow DisneyD23 on Twitter, Facebook, Pinterest, and YouTube.