David Yeh
D23 Expo: Disney100: The Exhibition
Article
September 15, 2022
When we think of anniversaries celebrated by the Disney company, we often think of a theme park anniversary – Walt Disney World's 50th or Disneyland's 67th come to mind. But as an entertainment company, it's awe-inspiring that the Walt Disney Company will be celebrating 100 years in 2023 (hence the name D23). There is a company wide celebration titled '100 Years of Wonder' and for the Walt Disney Archives, they are presenting a touring exhibition titled Disney100: The Exhibition, which will begin in Philadelphia's Franklin Institute on February 18, 2023, with next stops announced, including Chicago, IL, Kansas City, MO, and Munich, Germany.

At D23 Expo 2022, the Walt Disney Archives presented a preview called Walt Disney Archives Presents STEP IN TIME, taking visitors on a journey across Disney's 100 years, from Steamboat Willie to Star Wars. Of course, this is only a preview of the larger exhibit to come, but for those who never made it in, here's a look inside…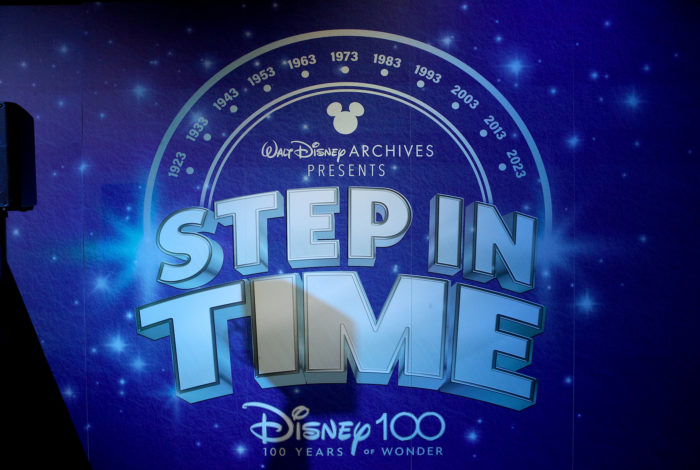 The entrance is through a massive 100… (ignore the streamers on the ground, this photo was taken right after the grand opening).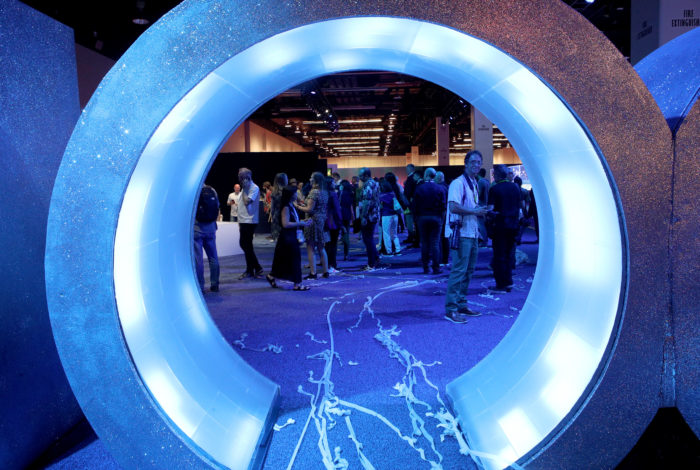 STEAMBOAT WILLIE
Recreate the first Mickey moment with this replica steamboat! Also take a look at some vintage Mickey items from the era.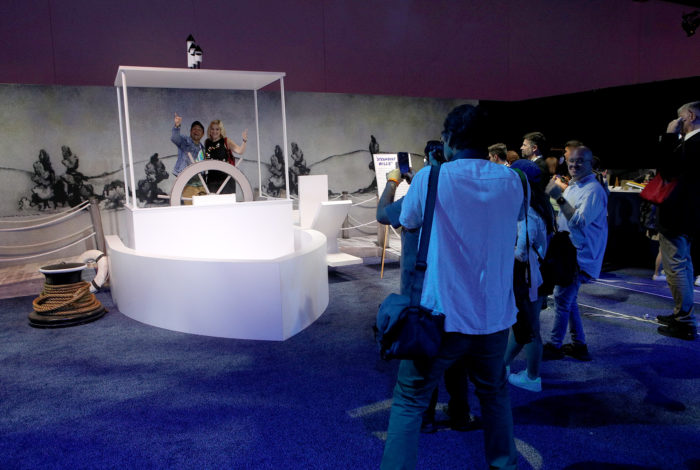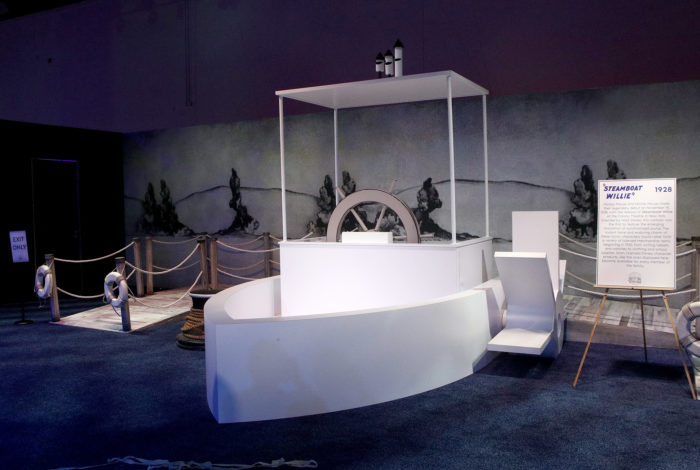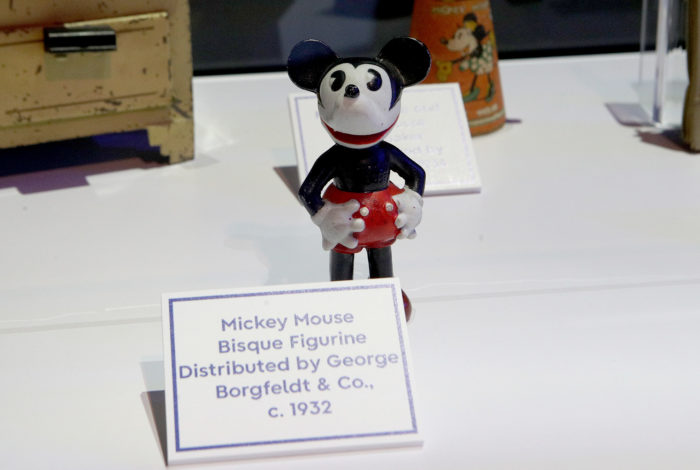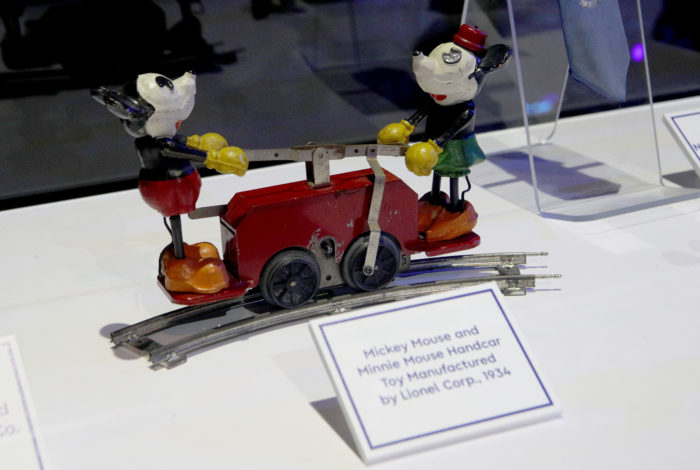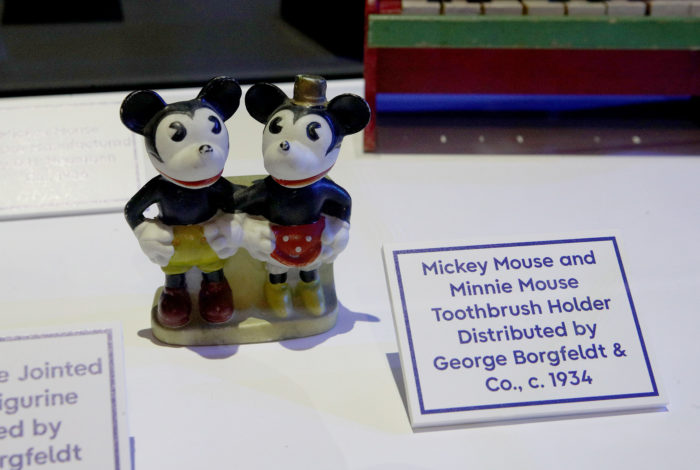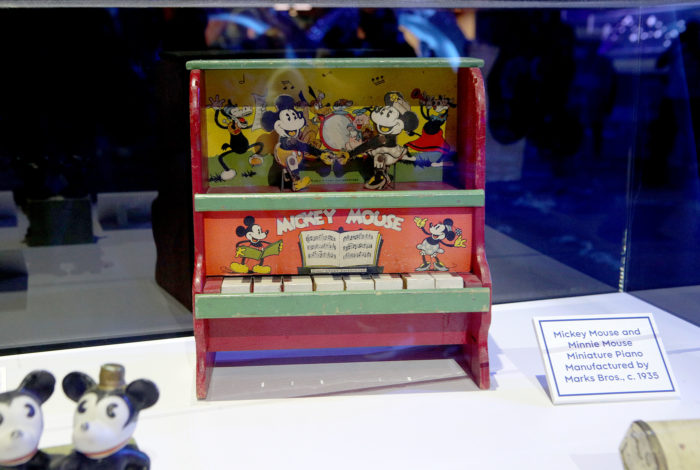 SNOW WHITE AND THE SEVEN DWARFS
As we all know, Snow White and the Seven Dwarfs debuted in 1937 at the Carthay Circle Theatre, which is now a recreated icon at Disney California Adventure.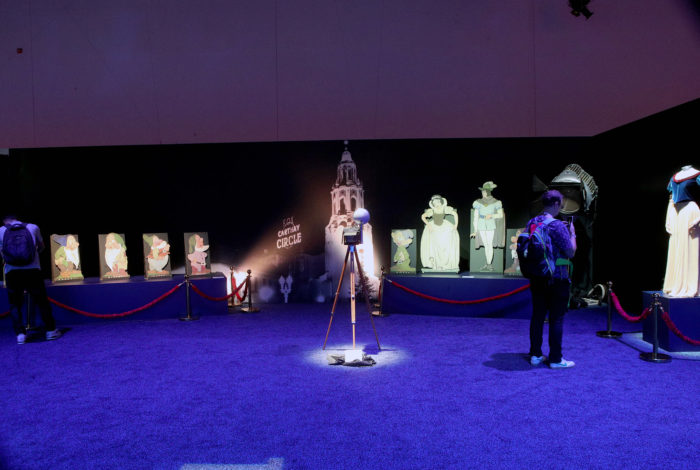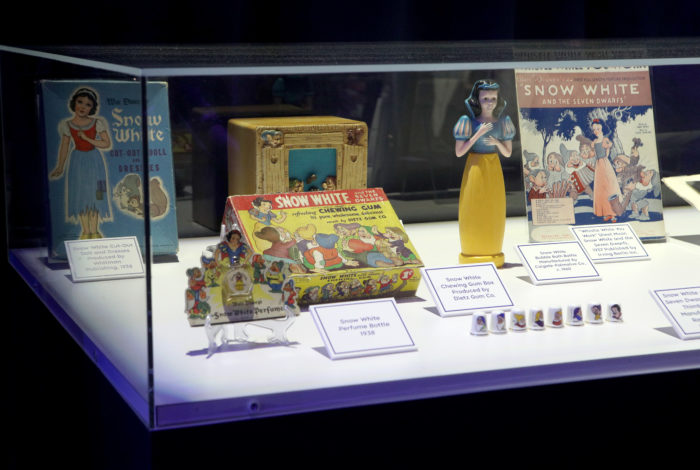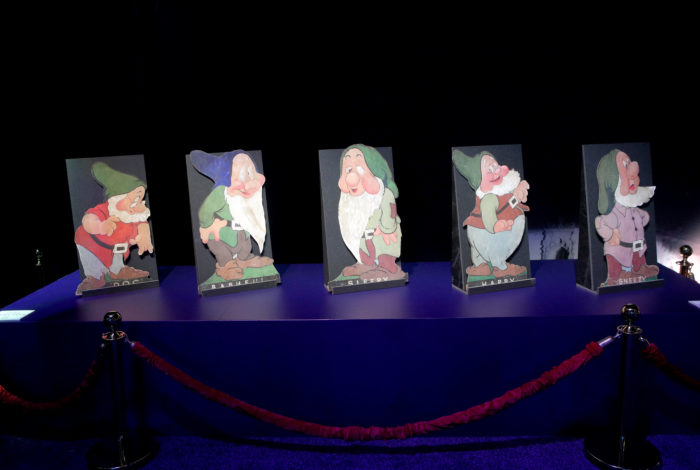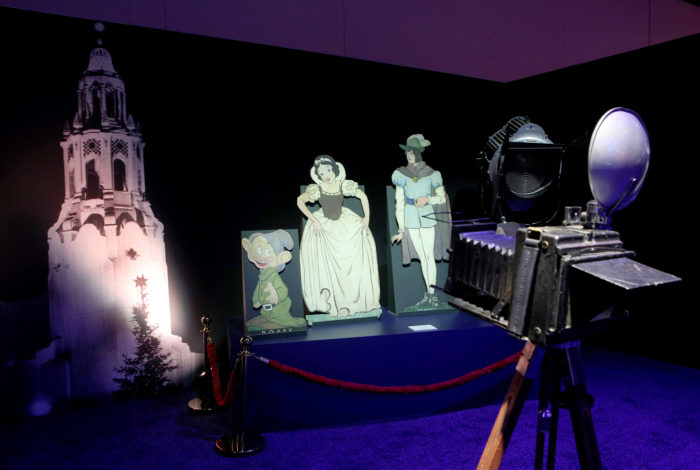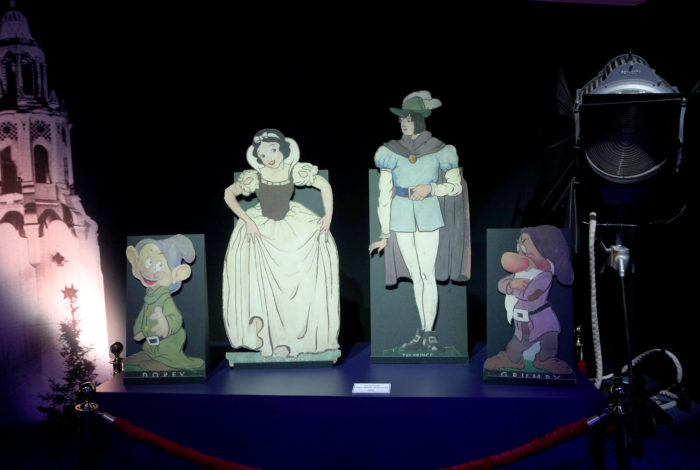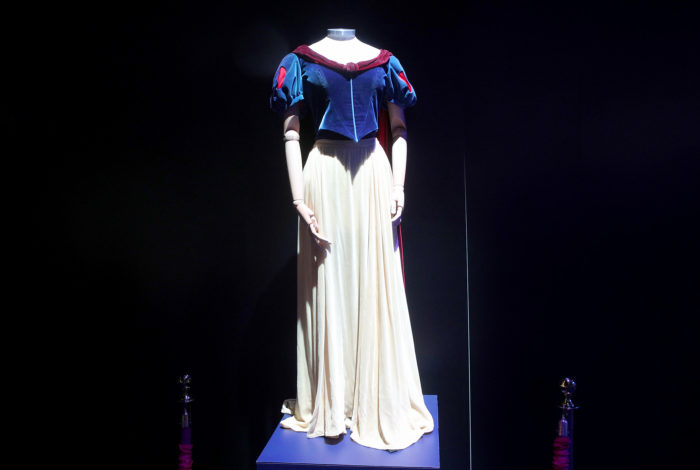 DISNEYLAND
Walt's original Magic Kingdom opened in 1955 and is the only park that he was able to enjoy.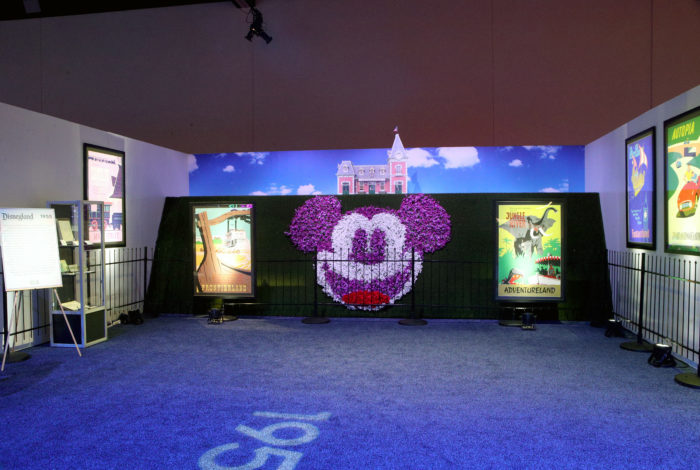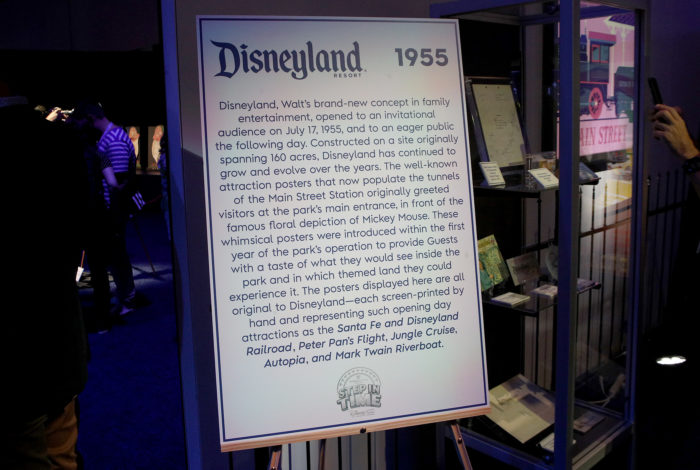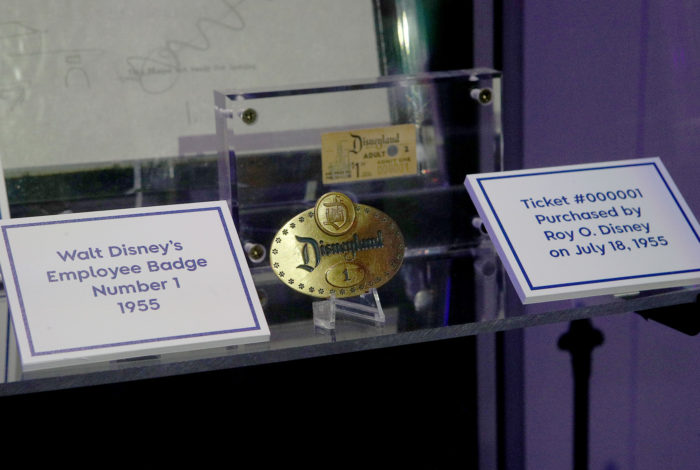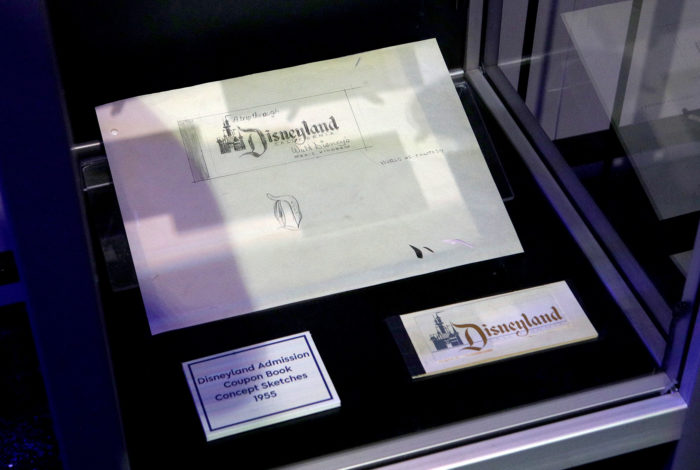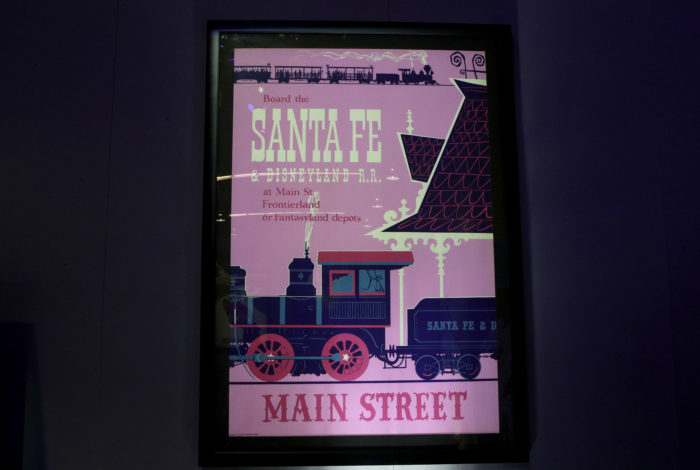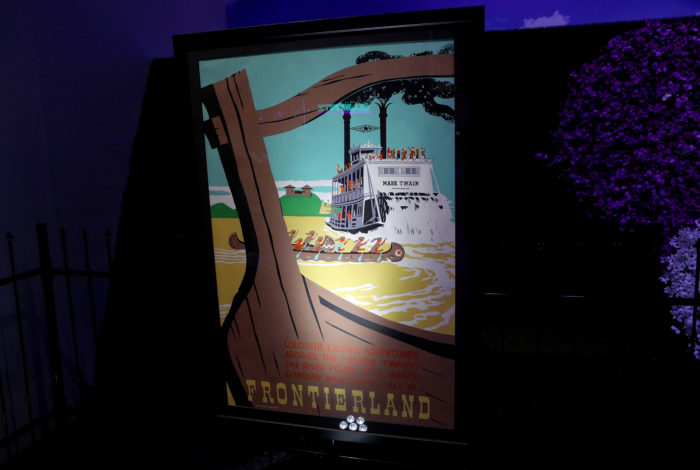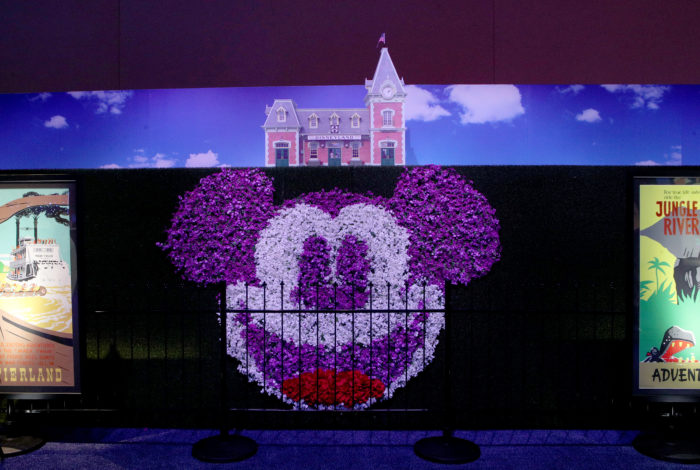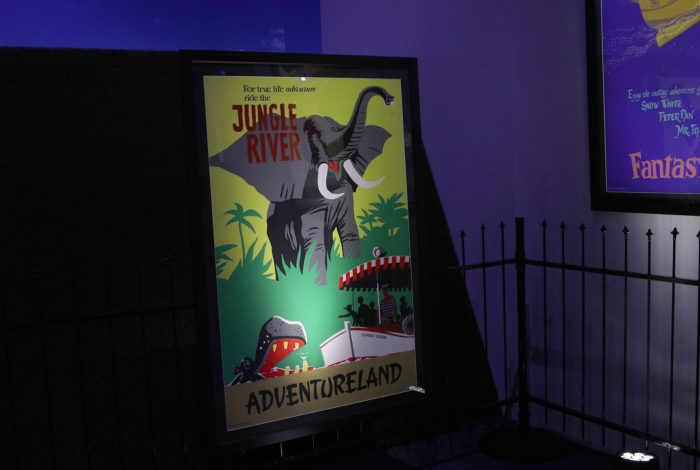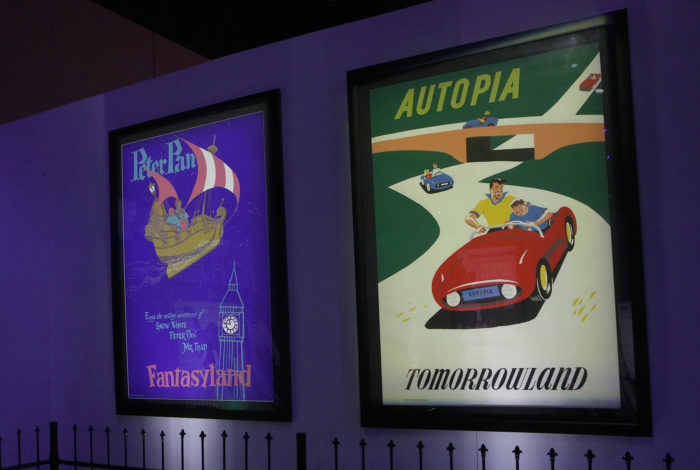 MARY POPPINS
Practically perfect in every way, guests could take a photo in this one.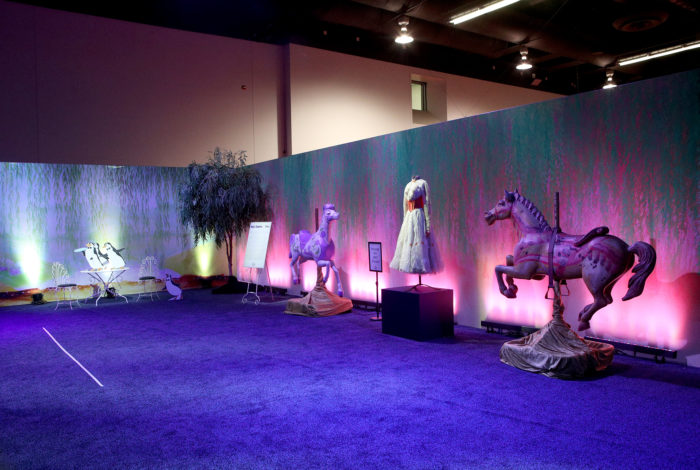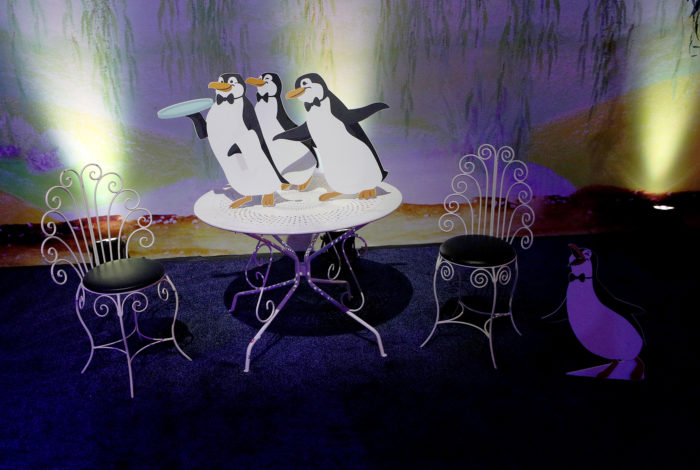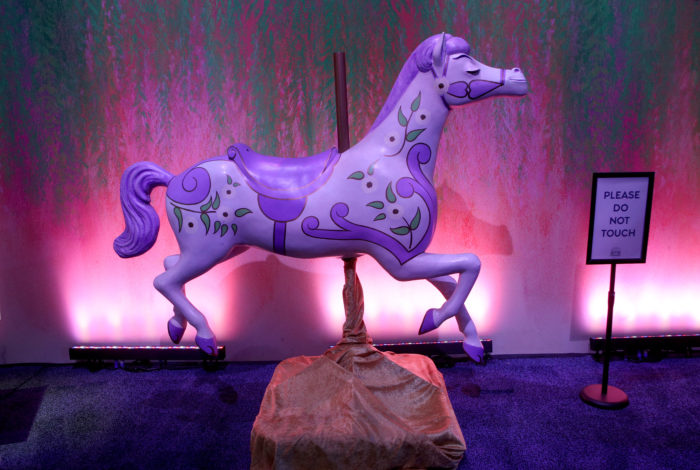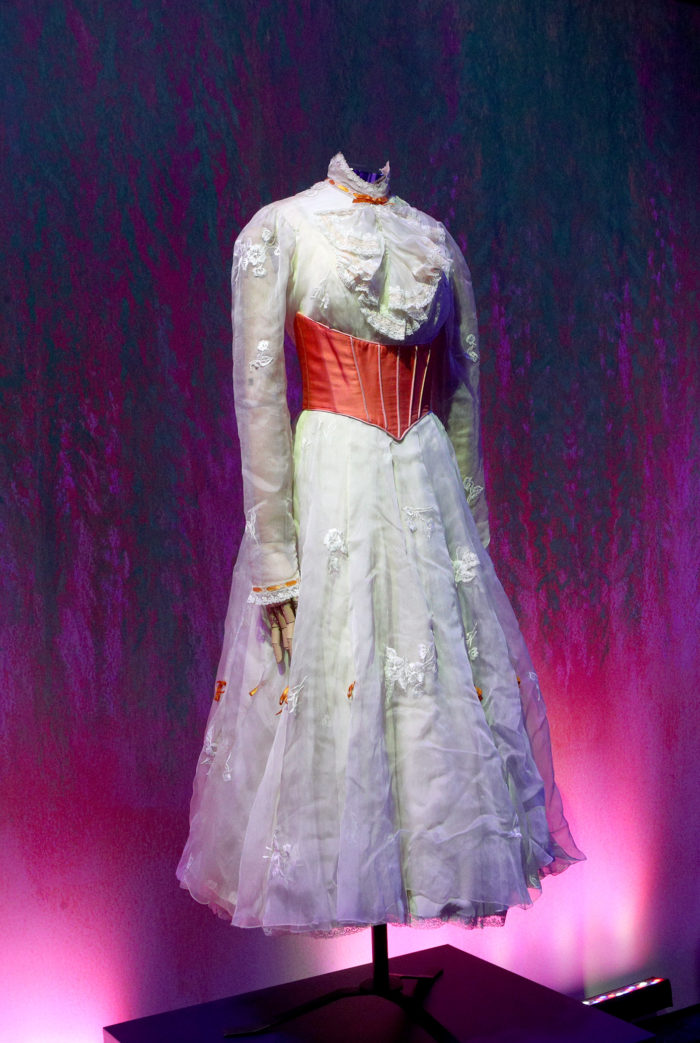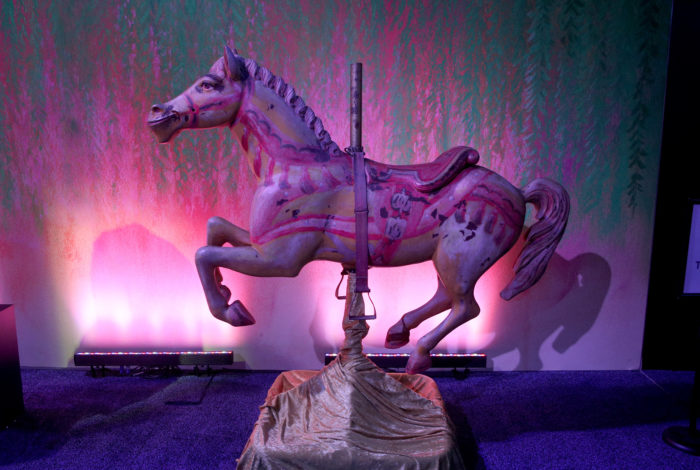 WALT DISNEY WORLD
The bride from the attic of The Haunted Mansion is representing Walt Disney World in this eerie display…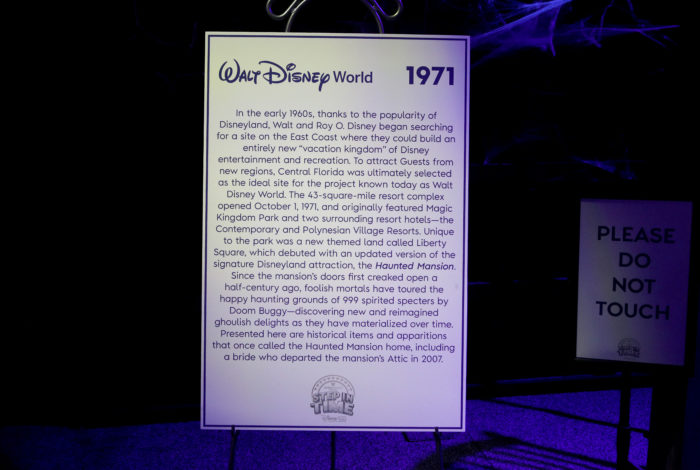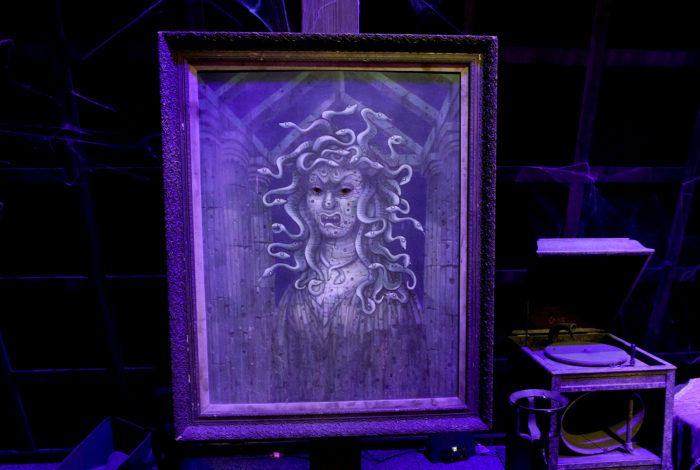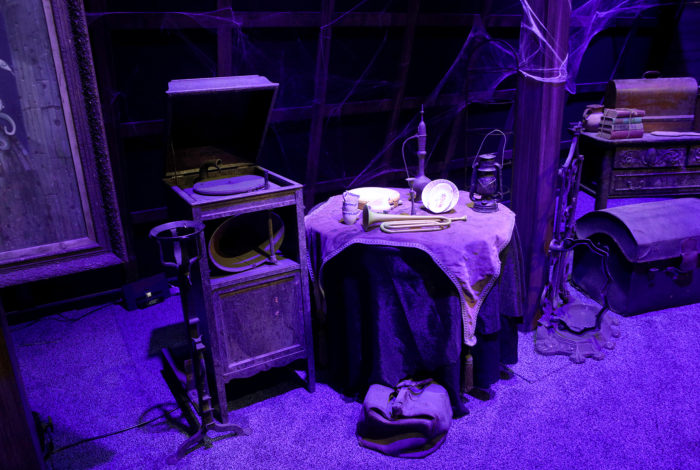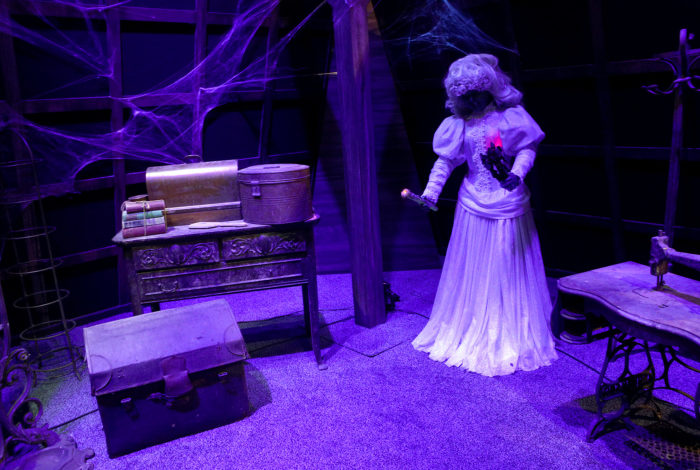 TRON
The breakthrough film TRON is still a cult classic and beloved by many.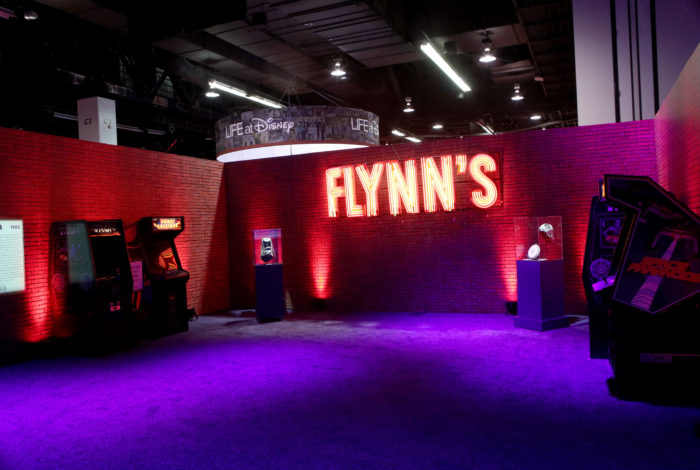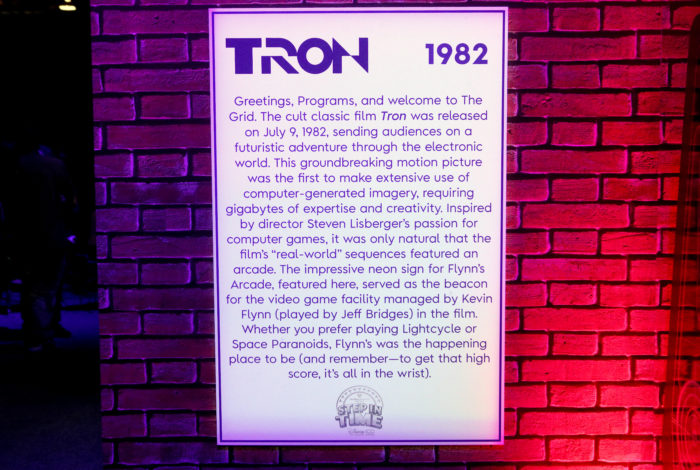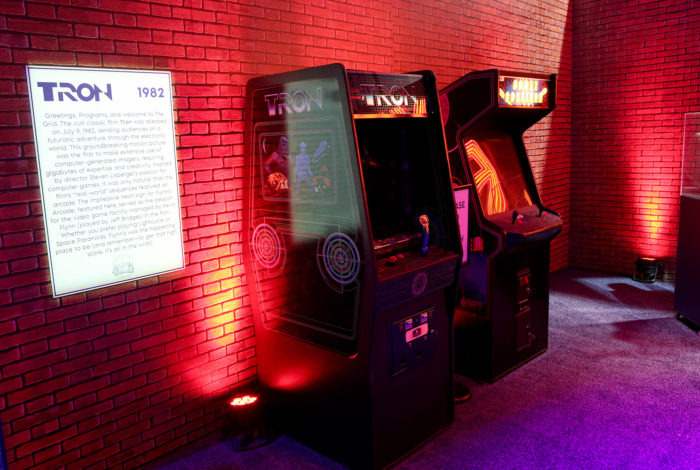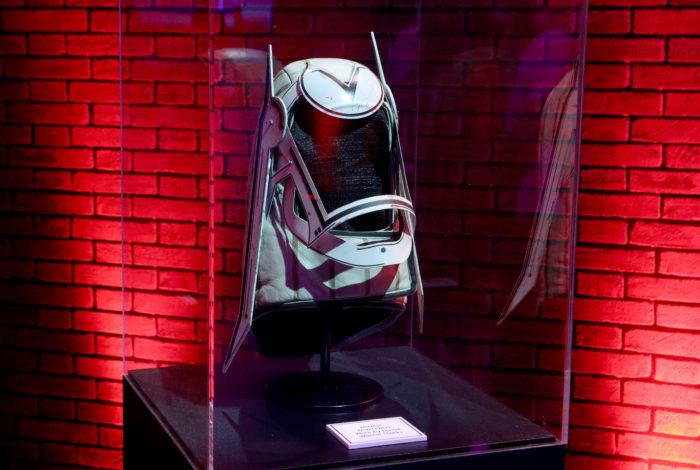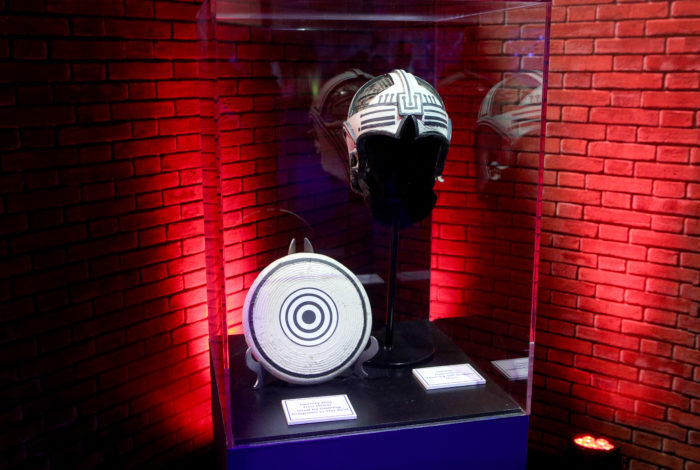 DICK TRACY
What is still highly underrated, Dick Tracy, the 90's movie based on the comic book finally gets a little more love.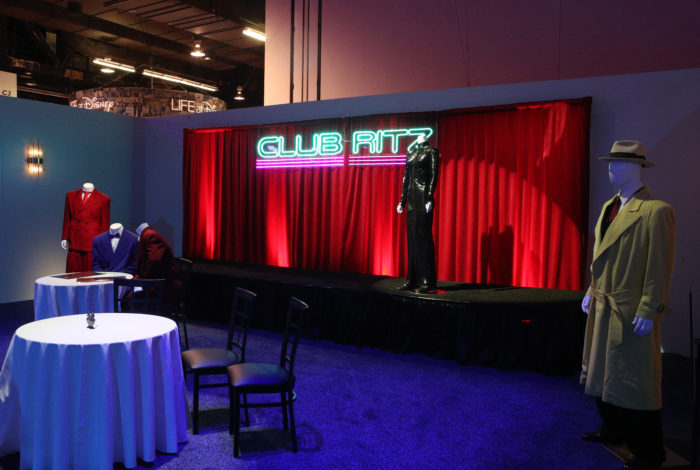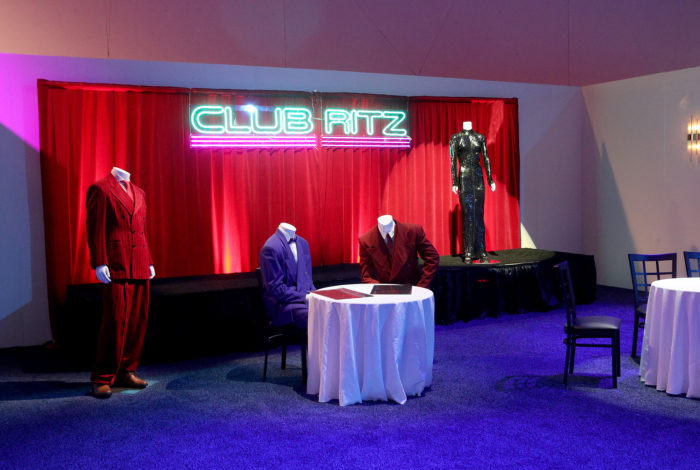 DISNEY CHANNEL WAND ID
The Disney Channel was huge in the era of cable television, and decades later, popular stars would go on to say "..and you're watching the Disney Channel". Visitors could visit a giant television set and do the very same.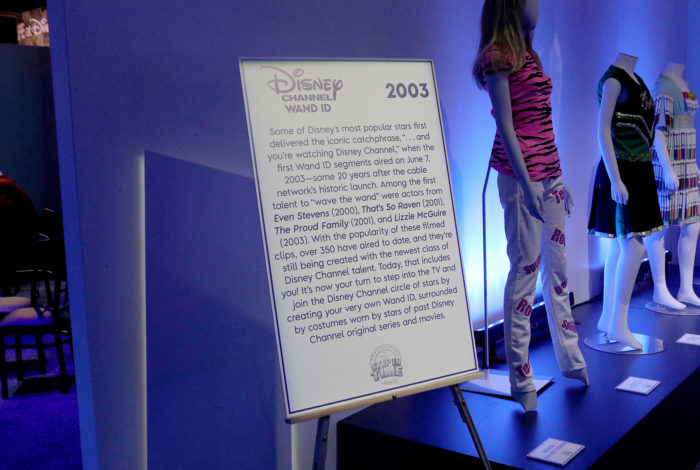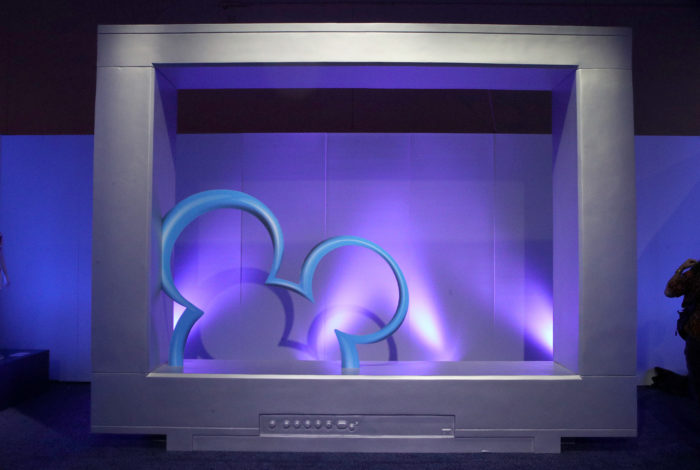 LUCASFILM / STAR WARS
The exhibit closes with the purchase of Lucasfilm, but of course we know there's a lot more Disney history left!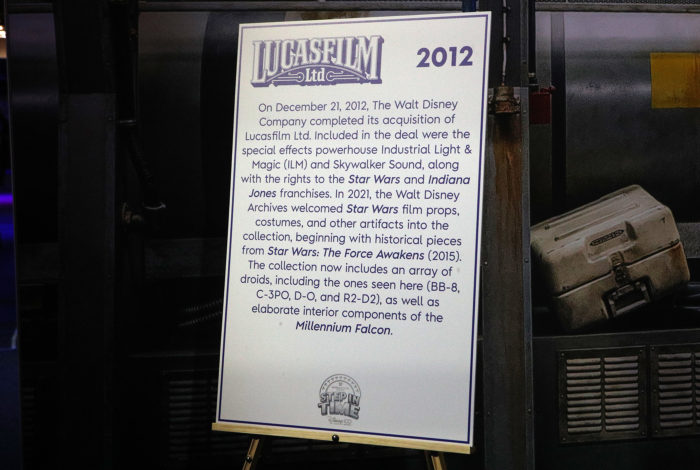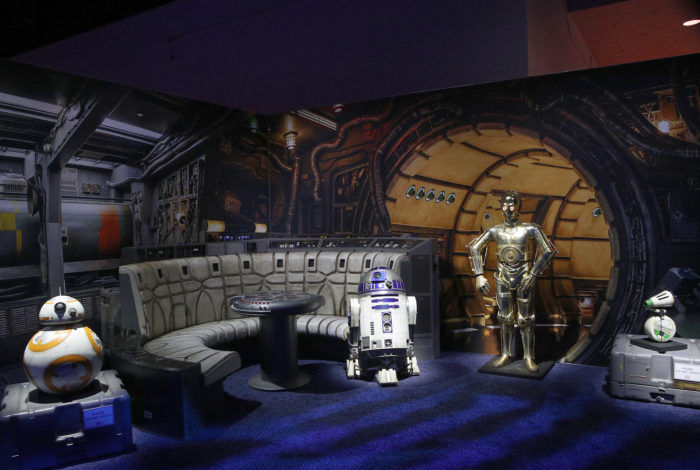 If you enjoyed this look at this display, please check out Disney100: The Exhibition coming next year! Here's a few factoids about it…

Disney100: The Exhibition Facts:
-Ten large, themed galleries with numerous cutting-edge interactive installations covering 15,000 square feet
-February 18, 2023: World Premiere at The Franklin Institute in Philadelphia, launching the U.S. tour
-April 18, 2023: European Premiere in Munich
-Created and curated by the Walt Disney Archives and Semmel Exhibitions