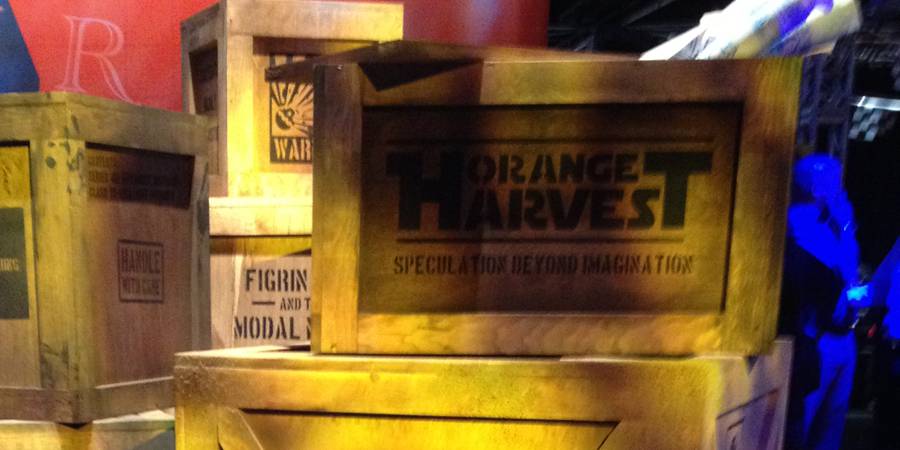 D23 Expo 2013: Orange Harvest
We will have a larger report on the Journey Into Imagineering exhibit at the D23 Expo soon. "Orange Harvest" and the other series of crates "recently dropped off at WDI" seem to hint at things to come at Disney theme parks. Let the speculation begin!
Artoo was on hand to greet guests at the Walt Disney Parks and Resorts Journey Into Imagineering Exhibit.