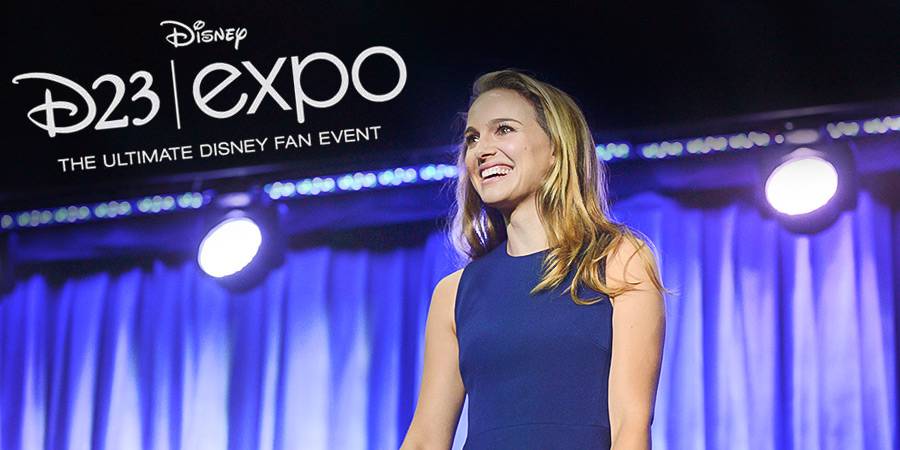 Kris Van de Sande
D23 Expo 2013: Walt Disney Studios Live Action Presentation
August 12, 2013
Guests young and old lined up as early as 4:30am, Saturday morning to get into the most anticipated presentation of the 2013 D23 Expo: Walt Disney Studios' Live-Action Presentation. Here, fans would get their first look at the company's upcoming portfolio, including Walt Disney Pictures, Marvel, and Lucasfilm. Many fans attended just to get a first hand account of what might be revealed about Star Wars Episode VII, and were a bit let down when Alan Horn, Chairman of the Walt Disney Studios, said he didn't have anything to announce or show at this time. "Maybe he was kidding", the fans thought, as was the usual scripted style of comedy by Disney speakers this past weekend but Alan Horn didn't budge and quickly moved on to other things. He did impress the fans with the story of how he courted his wife, however, using a pewter Bambi figurine to do the trick. When it comes to Disney, the fans really do want the heads of the company to be Disney fans as well, and this being many of our first introductions to Alan Horn, we trusted that we were in good hands.
The mood of the auditorium shifted from No-Star Wars-News-Disappointment to pure adrenaline rush when Marvel's head, Kevin Feige took the stage and without batting an eye, gave us a recap and update of the next four films from Marvel Studios. Thor: The Dark World was up first and Feige woo'd the crowd with Loki himself, Tom Hiddleston who unlike the morning prior, did not engage the crowd in singing "The Bare Necessities", nor did he don the Loki costume as he did at San Diego Comic-Con. He did at the very least apologize to the crowd and seemingly made up for it by bringing the stunning Natalie Portman on stage along Odin himself, Anthony Hopkins. Hopkins received a standing ovation but it was really Natalie Portman, who showed how excited she was to be among the Disney fans that really won the hearts over. ..Not that she hasn't already won us over already!
Captain America: The Winter Soldier was given another inside look with cast members Chris Evans, Sebastian Stan, and Anthony Mackie on stage with Feige to a rousing applause. Feige delivered multiple inside looks and unfinished scenes just to whet our whistle and it looks grand, promising to push the story of S.H.I.E.L.D. even further. Marvel's Guardians of the Galaxy, which looks absolutely awesome, was given a brief teaser as was Marvel's The Avengers: Age of Ultron to close the Marvel Studios portion of the presentation.
Disney then previewed more from their 2014 roster including: Disneynature's Bears, Muppets Most Wanted, Into the Woods (which will star Meryl Streep and Johnny Depp). A live action adaptation of Cinderella and Maleficent starring Angelina Jolie served up Disney fan's taste for the fairy tales. Angelina Jolie received the second standing ovation of the morning.
Disney Tomorowland followed as Director/Writer/Producer Brad Bird and Writer/Producer Damon Lindelof gave us a behind the scenes glimpse of an "Old Dusty Box" that was inspiration for this optimistic film starring George Clooney.
To close the show, Sean Bailey, President of the Walt Disney Studios teased this holiday's release of Saving Mr. Banks. the story of how Walt Disney brought the film Mary Poppins to the screen. While fans were expecting Tom Hanks to make an appearance, it was Jason Schwartzman and B. J. Novak who portray the famous Richard and Robert Sherman that came to the stage to discuss their role in the film and concluded with a piano rendition of "Let's Go Fly a Kite". Richard Sherman joined them on stage to help sing along as dozens of kite-flowers ran through the audience. It really took it home and reminded fans that Disney really does celebrate the simple things, and while there were no Jedi with lightsabers storming through the crowds, we were still just happy to experience what's coming from the studio that Walt built.
Exiting the presentation, attendees were given Maleficent horns and a poster of Saving Mr. Banks.
Images © Disney / D23