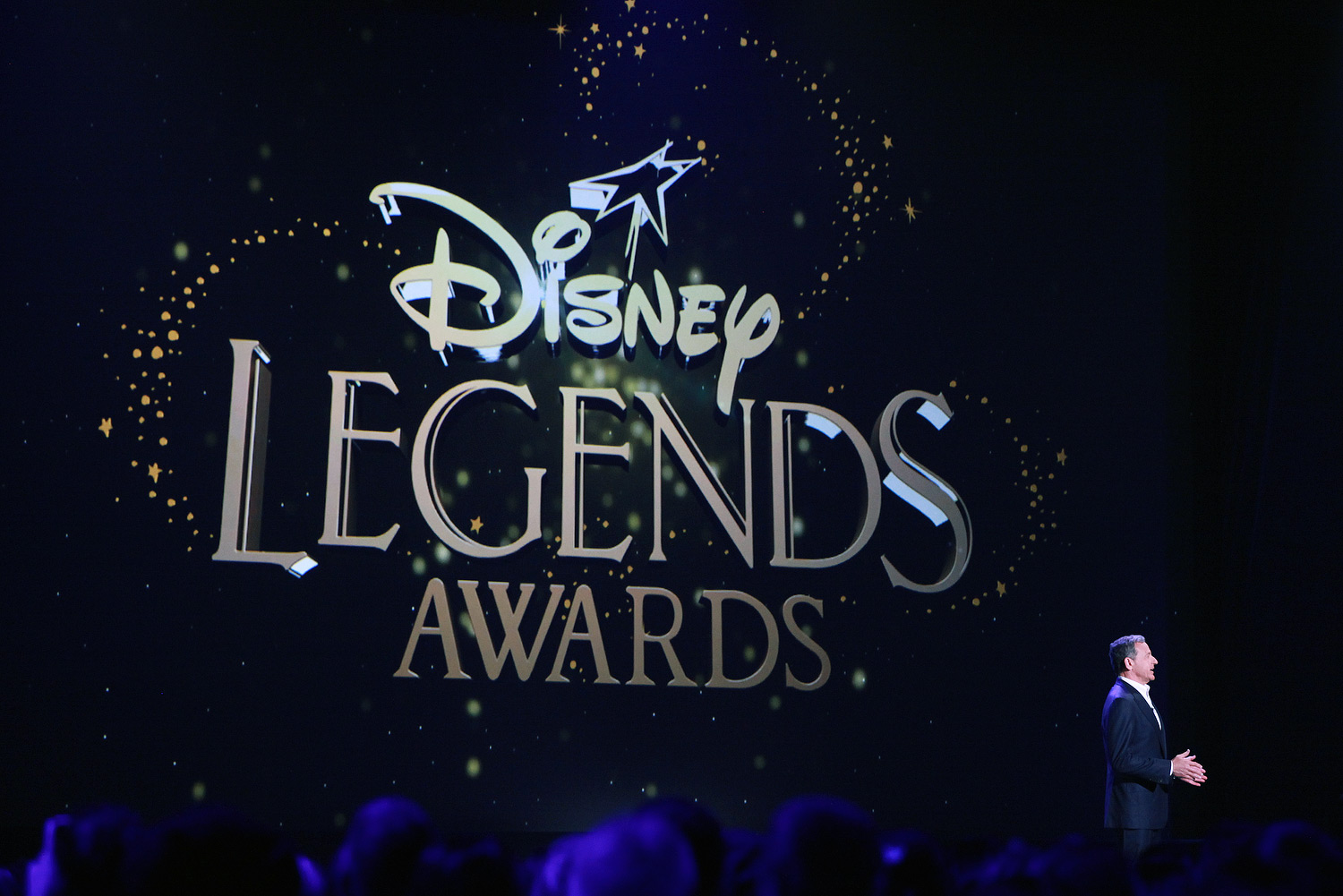 David Yeh
D23 Expo 2017: Disney Legends Ceremony
July 29, 2017
The Walt Disney Company celebrated thirty years of Disney Legends at this year's D23 Expo with eleven new honorees including Oprah Winfrey, Carrie Fisher, Mark Hamill, Stan Lee, Julie Taymor, and many more incredible talents. Hosted by Disney Chairman and CEO Bob Iger on July 14, the ceremony was also the kickoff for the largest gathering of Disney fans in the world. With it being thirty years since the very first Disney Legends Award given to actor Fred MacMurray (The Shaggy Dog, The Absent-Minded Professor, The Happiest Millionaire) in 1987, and 267 Disney Legends honored since then, let's run through the very latest honorees…. Making it 278 Disney Legends.
The ceremony kicked off with Anika Noni Rose (Tiana of The Princess and the Frog) singing "Go the Distance" from Hercules while past Disney Legends graced the screen.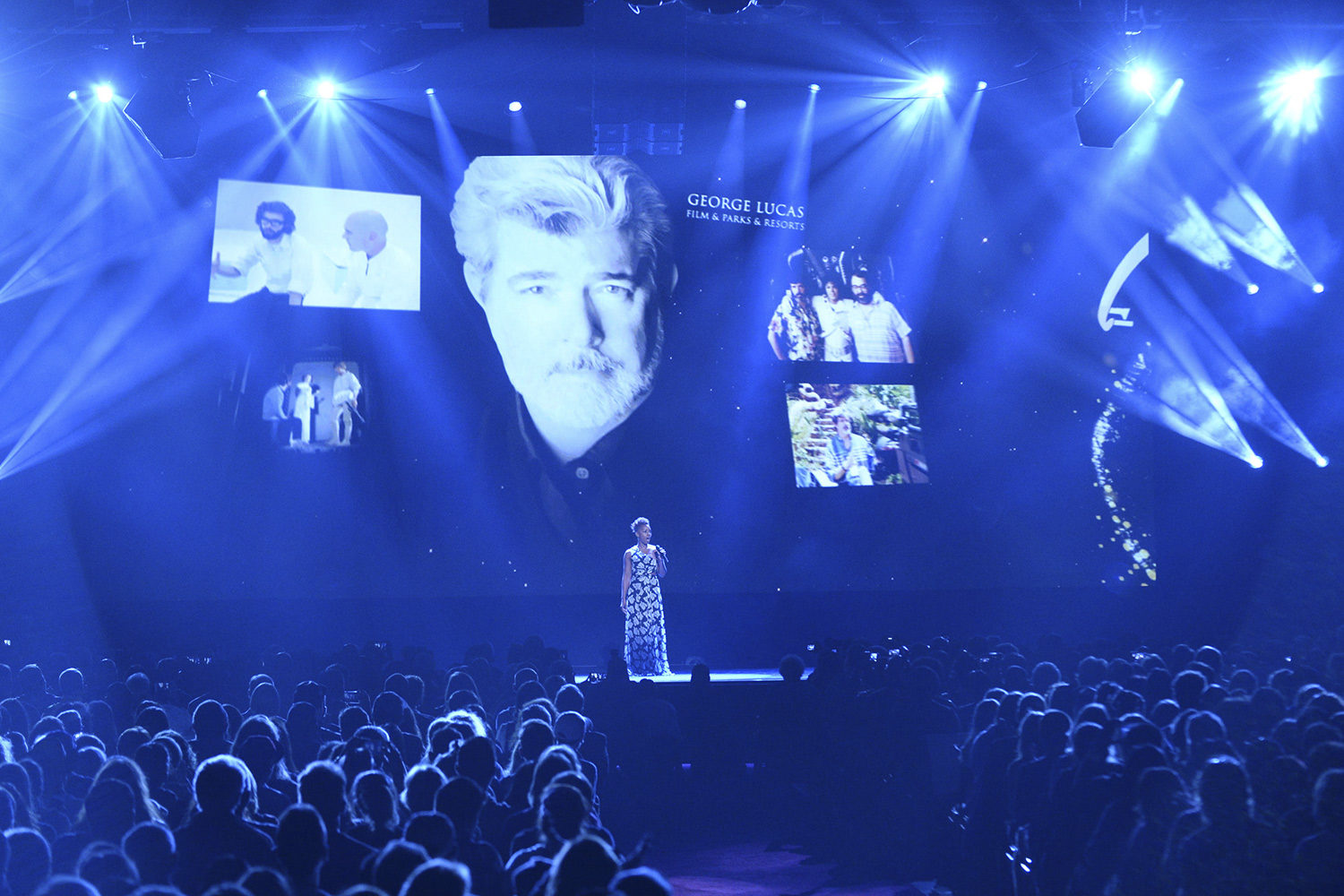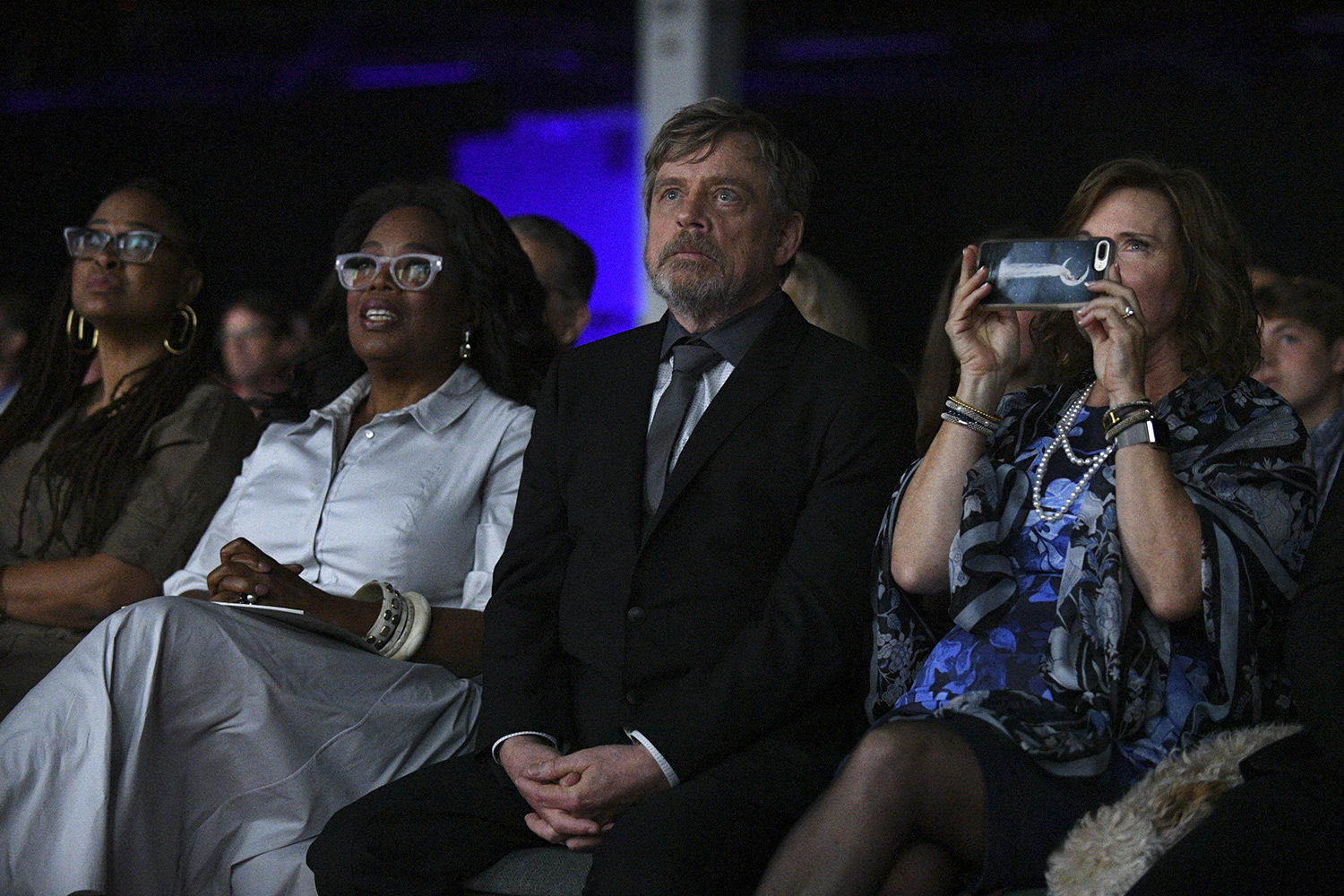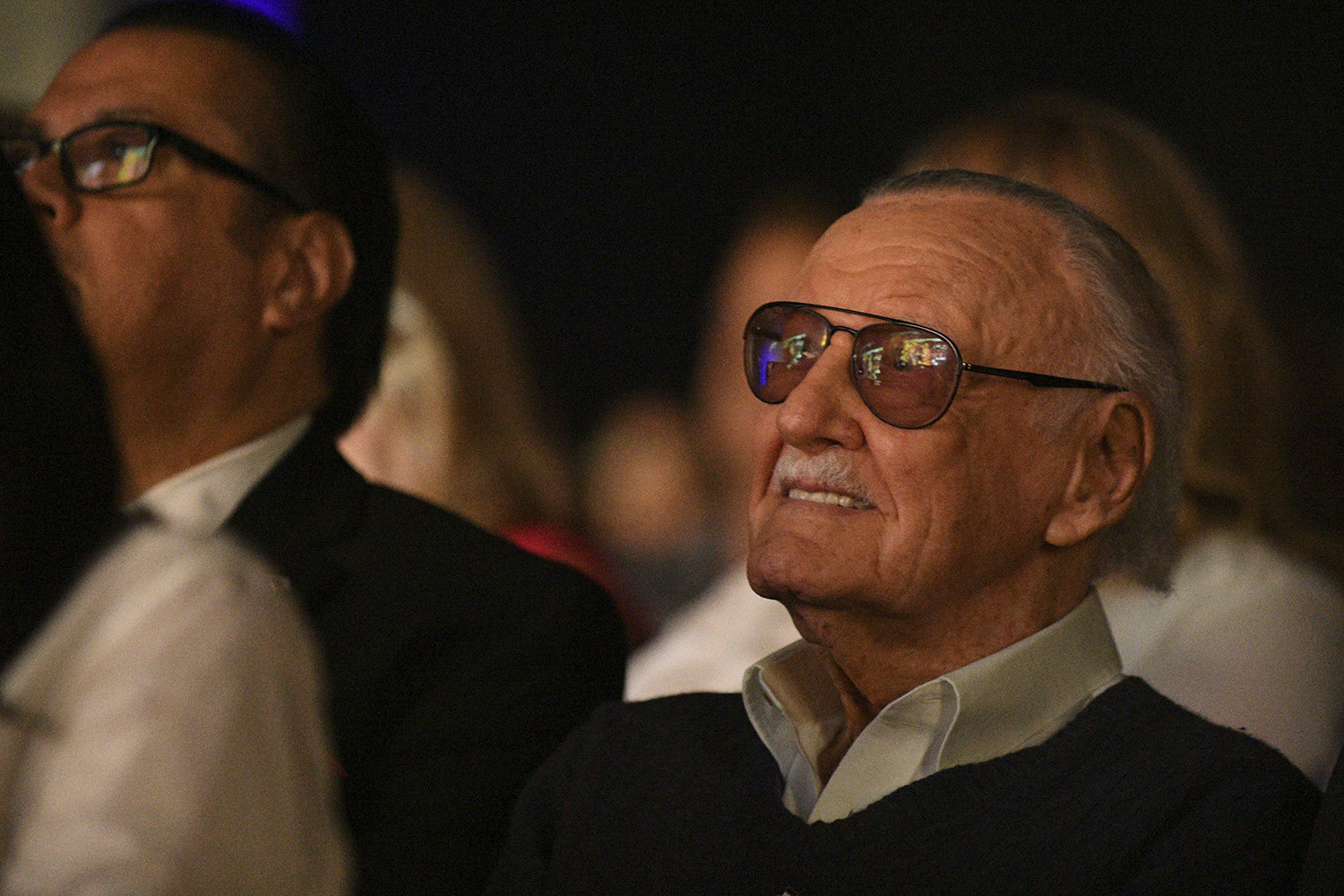 The first Legends award of the morning went to Oprah Winfrey. OPRAH WINFREY is a renowned award-winning producer, actress, talk show host, and philanthropist. For 25 years she was the host of the award-winning talk show The Oprah Winfrey Show, which ran for 25 seasons on hundreds of stations domestically and in more than 100 countries around the world. Oprah is also an Academy Award®-nominated actress for her role in Steven Spielberg's 1985 hit The Color Purple. In 1998, she starred in Beloved for Disney's Touchstone Pictures, a film that she also produced. Oprah also produced and starred in ABC's 1989 limited series The Women of Brewster Place, and would go on to produce many films for ABC, including Tuesdays with Morrie, Before Women Had Wings, and Their Eyes Were Watching God under the "Oprah Winfrey Presents" banner. She performed as Eudora in Disney's The Princess and the Frog in 2009 and will co-star as Mrs. Which in Disney's 2018 film A Wrinkle in Time.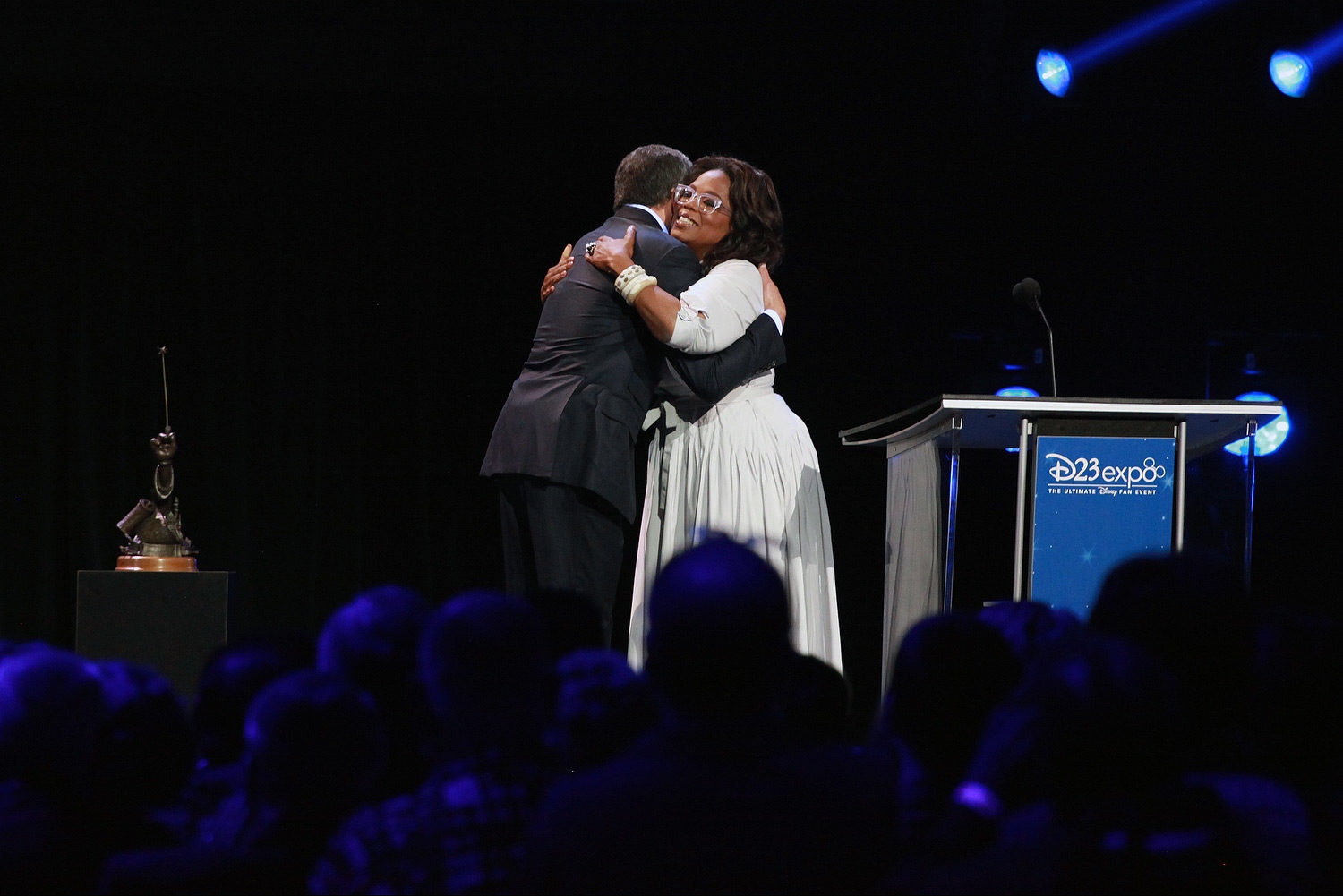 Next was Gary Marshall, accepted by his two children, Scott and Kathleen Marshall. GARRY MARSHALL began his career in Los Angeles writing for a number of hit shows, including The Dick Van Dyke Show and The Lucy Show. But his big break came in 1970, when he produced The Odd Couple for ABC, the first of many big hits he created for the network. Beginning with Happy Days in 1974, he developed a shared universe of spinoffs including Laverne & Shirley, Mork & Mindy, and Joanie Loves Chachi. His other ABC sitcoms during these years included Angie, The New Odd Couple, and Blansky's Beauties. Garry was also a successful movie director, with 18 films to his credit. At Disney, he made stars of two young actresses: Julia Roberts, in Pretty Woman, and Anne Hathaway in The Princess Diaries. He directed Bette Midler in Beaches, as well as in The Lottery, a short film that for years was a fixture of the Backstage Tour at the Disney-MGM Studios Theme Park. Garry was known for his acting, as well, and he appeared in Disney's Race to Witch Mountain, Chicken Little, and as the Devil in Hocus Pocus.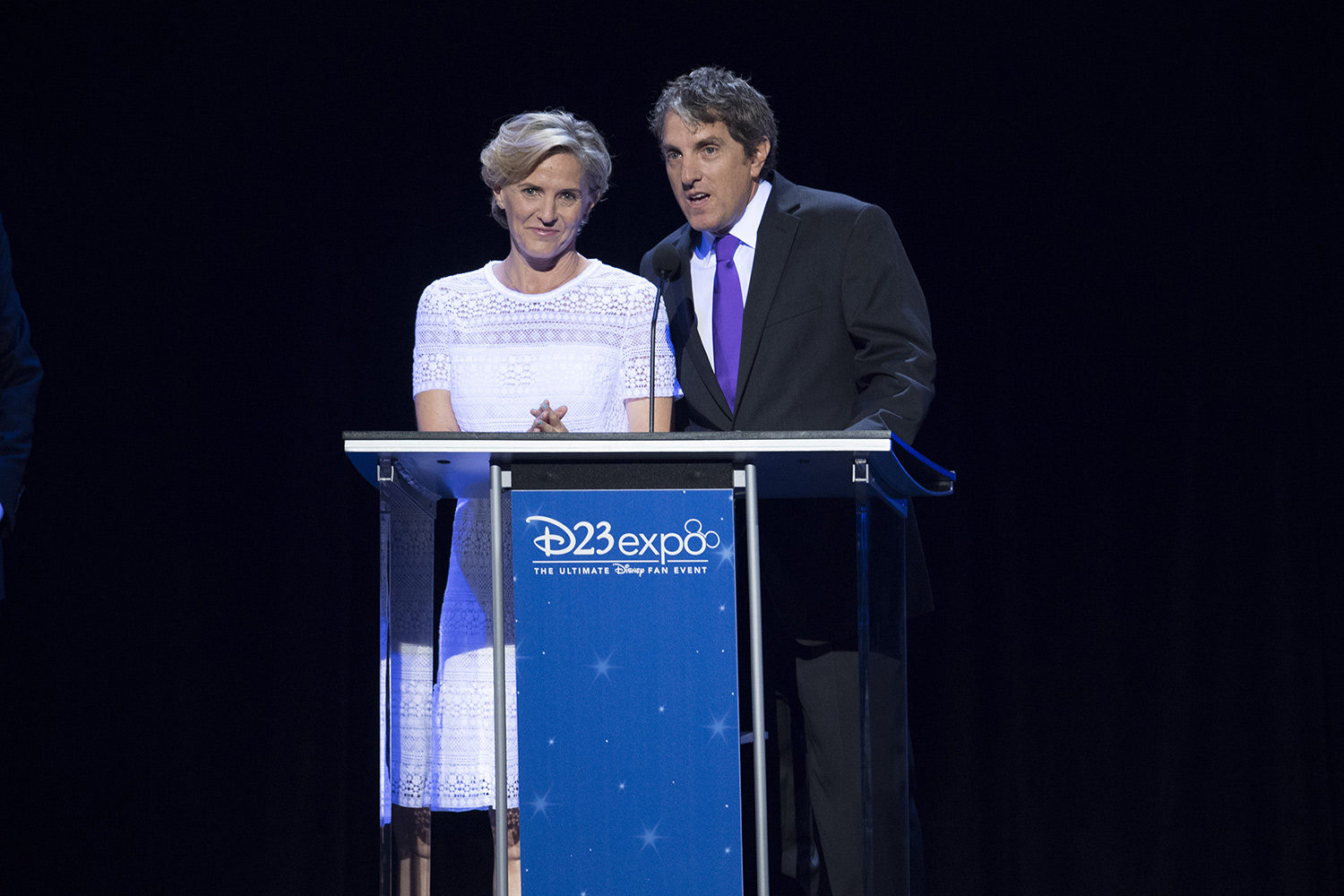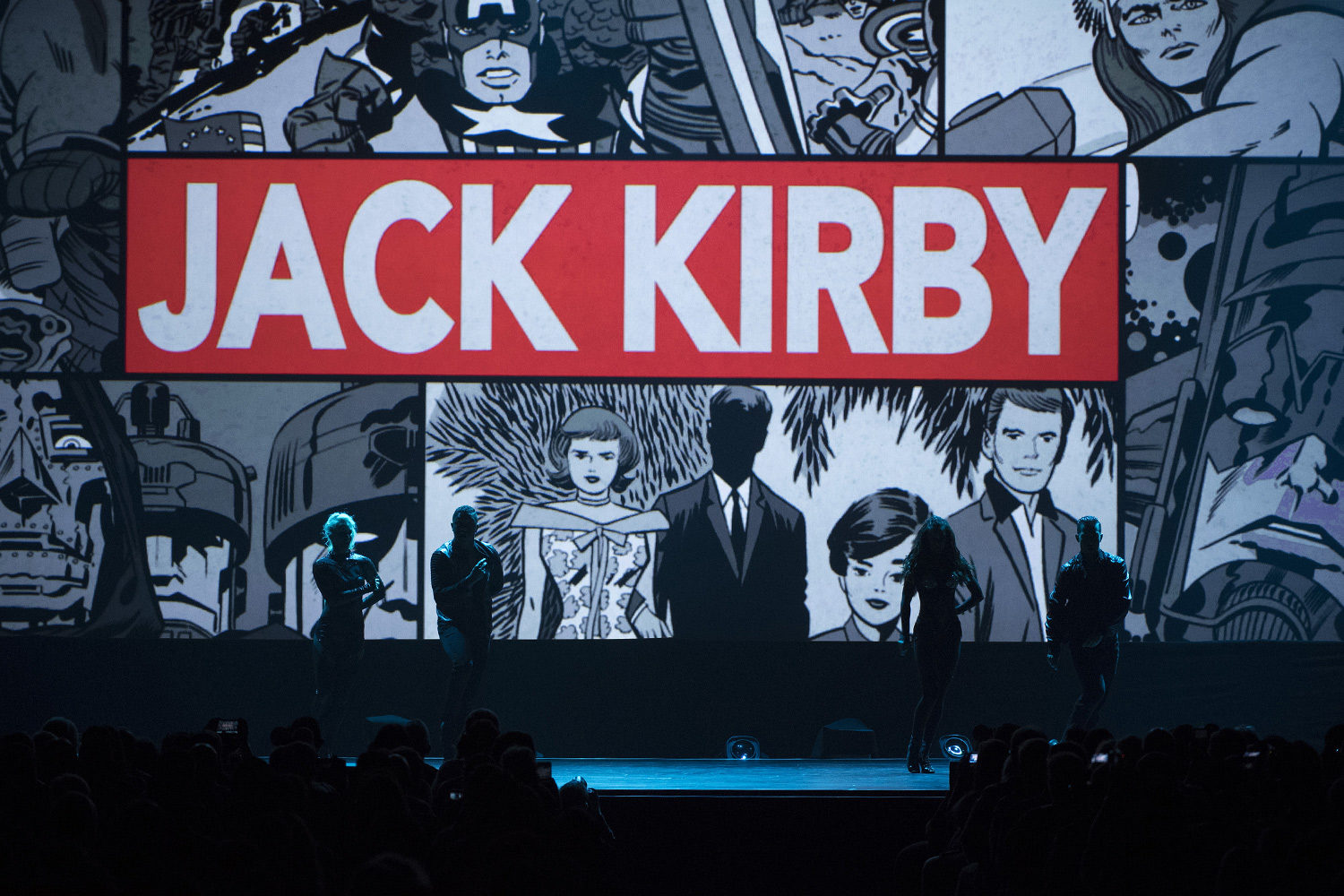 Jack Kirby, artist at Marvel Comics was honored posthumously and accepted by his son Neil. Co-Creator of Captain America, Fantastic Four, Avengers, Hulk, Iron Man and Black Panther, it was only appropriate that Jack got acknowledged at the same time Stan Lee did. JACK KIRBY first grabbed our attention in the spring of 1941 with Captain America, a character he created with Joe Simon. Jack then followed this debut with a prolific output of comic books in the Western, Romance, and Monster genres—all a prelude to his defining work helping to create the foundations of the Marvel Universe. For the next decade, Jack and co-creator Stan Lee would introduce a mind-boggling array of new characters and teams—including the Avengers, Hulk, Thor, Iron Man, Silver Surfer, Ant-Man, Wasp, Black Panther, S.H.I.E.L.D., and the Inhumans. Jack was inducted into the Eisner Hall of Fame's 1987 inaugural class and continued creating comics throughout the '90s before passing away in 1994.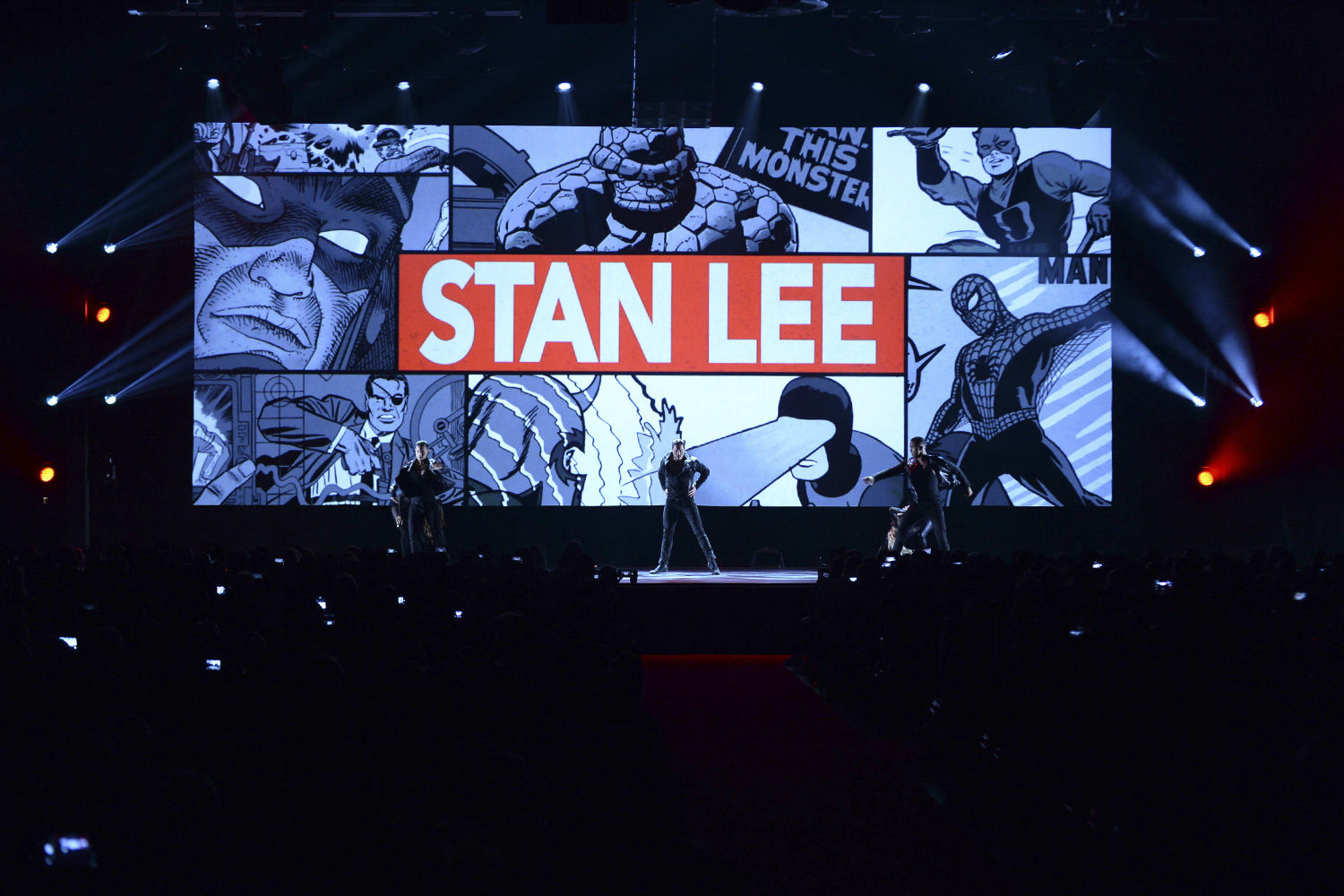 And speaking of STAN LEE, he got a job as an office assistant at a comic publisher in 1939 called Timely Comics—forerunner of the powerhouse we all know as Marvel. Stan made his debut with a Captain America story in 1941, and by the next year, at the age of just 18, he was promoted to editor. In 1961, Stan teamed up with Jack "King" Kirby to create the Fantastic Four and ushered in a spectacular new age of comics. Stan co-created an enormous roster of Marvel characters, including Iron Man, Hulk, Thor, Spider-Man, Doctor Strange, the X-Men, Daredevil, and Falcon. He became Marvel's editorial director and publisher in 1972, and eventually was named chairman emeritus. His well-known cameos in Marvel films began with 1989's telefilm The Trial of the Incredible Hulk, and since the release of X-Men in 2000 he has appeared in nearly every Marvel film project. Outside the super-hero realm, he has even popped up as a wedding guest in Disney's The Princess Diaries 2: Royal Engagement.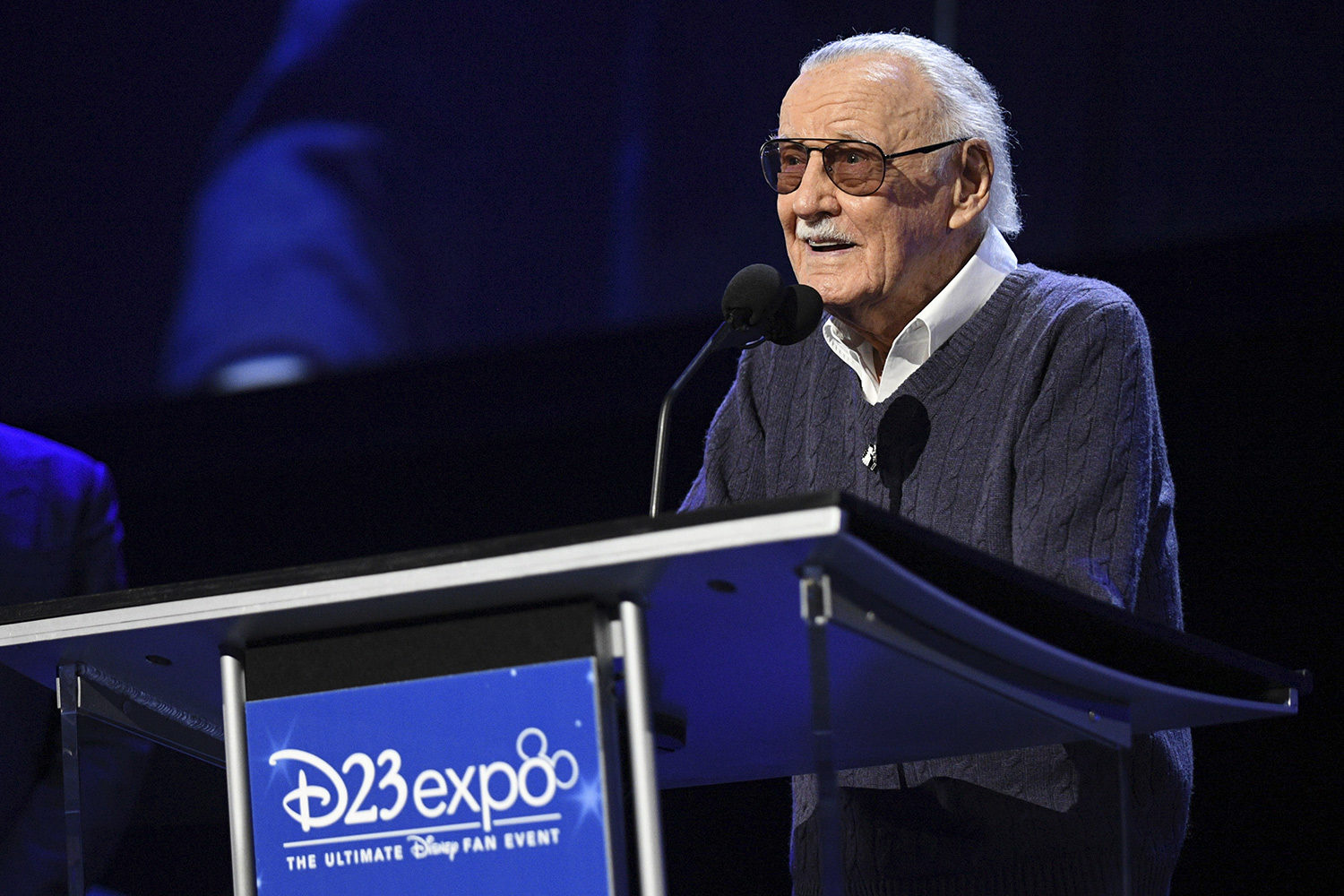 Watch Stan Lee talk about his love of Walt Disney below.

CLYDE "GERRY" GERONIMI joined the Disney Studio in 1931. His first assignments as an animator were for several memorable Mickey Mouse, Silly Symphony, and Pluto cartoons, and he eventually contributed to more than 50 of the Studio's shorts. Gerry made the leap to sequence director with 1943's Victory Through Air Power, and he subsequently contributed to The Three Caballeros, The Adventures of Ichabod and Mr. Toad, Cinderella, Peter Pan, and One Hundred and One Dalmatians. He also directed segments for television's Mickey Mouse Club and contributed to episodes of Walt Disney's Wonderful World of Color. The apex of his Disney career came when he served as supervising director for the 1959 masterpiece Sleeping Beauty.
MANUEL GONZALES was one of 33 artists selected from thousands of applicants to join Disney in 1936. In 1938, he took over penciling duties on the Sunday Mickey Mouse comic strip from Disney Legend Floyd Gottfredson. He brought Mickey Mouse to newspapers nationwide for nearly 40 years. At its peak, his Mickey-starring comic strip appeared in 120 newspapers around the world with a collective circulation of more than 20 million readers each week. Manuel was presented a "Mousecar" award by Walt Disney in 1966.
WAYNE JACKSON began his career as a Walt Disney Imagineer in October 1965, and in the decades that followed he would put his technical skills and know-how to great use in the development and installation of Disney attractions around the world. Originally trained in aircraft tooling, he began as a technician and machinist assigned to rebuild the shows from the 1964–65 New York World's Fair that were slated for installation at Disneyland. Instrumental in the early development of Audio-Animatronics® technology, Wayne would go on to help bring Pirates of the Caribbean and the Haunted Mansion to Disneyland. He went on to work on the construction and installation of attractions and show systems at Walt Disney World Resort, Tokyo Disney Resort, and Disneyland Paris.
While Carrie Fisher was not present, only a letter was sent by her daughter, Billie to be read by Bob Iger. It read:
"As far back as I can remember, my mom and I have been Disney fanatics. I was so obsessed with Ariel, that I wanted to change my name. And we went to Disneyland so much that I now realized she might have even loved it more than I did. So becoming a part of the Disney family was truly an amazing moment for her. She secretly always wanted to be a Disney Princesss, so getting to be a Disney Princess and a Disney Legend would have been her ultimate dream. I wish I could be there to accept this award on her behalf but I am unfortunately currently working on American Horror Story. I am beyond grateful to Mr. Iger and everyone at Disney for this incredible honor. Thank you again, and May the Force Be With You Always."
CARRIE FISHER became an overnight sensation in 1977 with her iconic performance as Princess Leia in Star Wars. But throughout her career, Carrie took on many roles—as an actress, author, playwright, screenwriter, and outspoken advocate for mental health awareness. For Disney, Carrie appeared in Scream 3 (2000) and Jay and Silent Bob Strike Back (2001) for Dimension Films, and, in 2015, she returned to the role that made her famous, starring as General Leia Organa in Star Wars: The Force Awakens. She reprised the role for Star Wars: The Last Jedi, which will be released in December.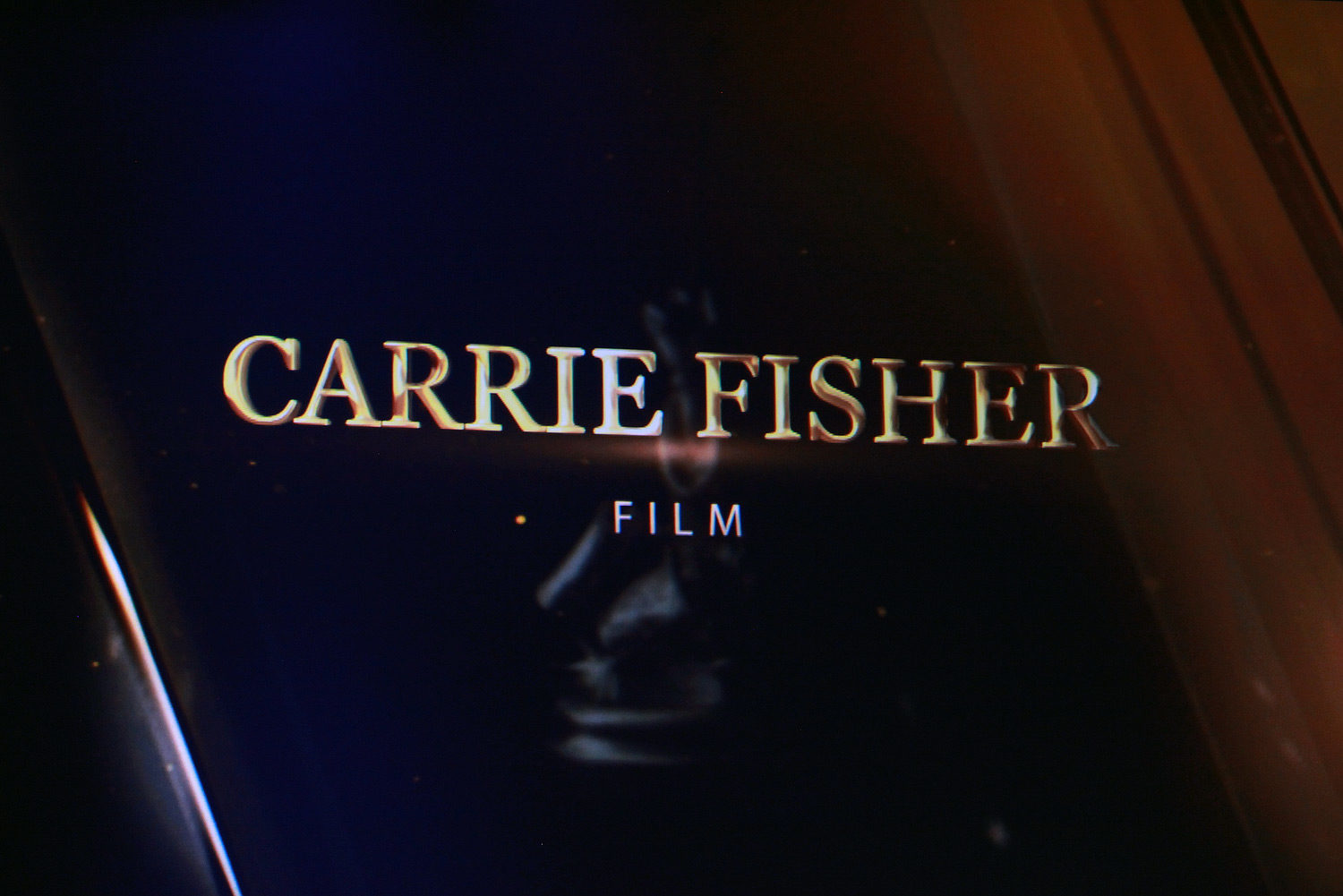 MARK HAMILL took to the stage next, and expressed his love of Disney and how it influenced his desire to take a part in entertainment. Mark Hamill began his career in 1970, appearing in numerous television series guest-roles and several TV movies, including a recurring role on ABC's General Hospital and starring in MTM's acclaimed The Texas Wheelers. He achieved worldwide attention as Luke Skywalker in the original Star Wars trilogy, which included The Empire Strikes Back and Return of the Jedi. He returned as Luke in The Force Awakens and will appear in the upcoming The Last Jedi. His stage career includes Broadway shows and the first national tour of Amadeus directed by Sir Peter Hall. A prolific voice-over actor, he has performed in countless animated television shows, feature films, documentaries, and video games. He appears on Disney's Miles from Tomorrowland and Milo Murphy's Law, and has also provided the voice of The Joker in the Batman animated series, a role that recently earned him a BAFTA Award.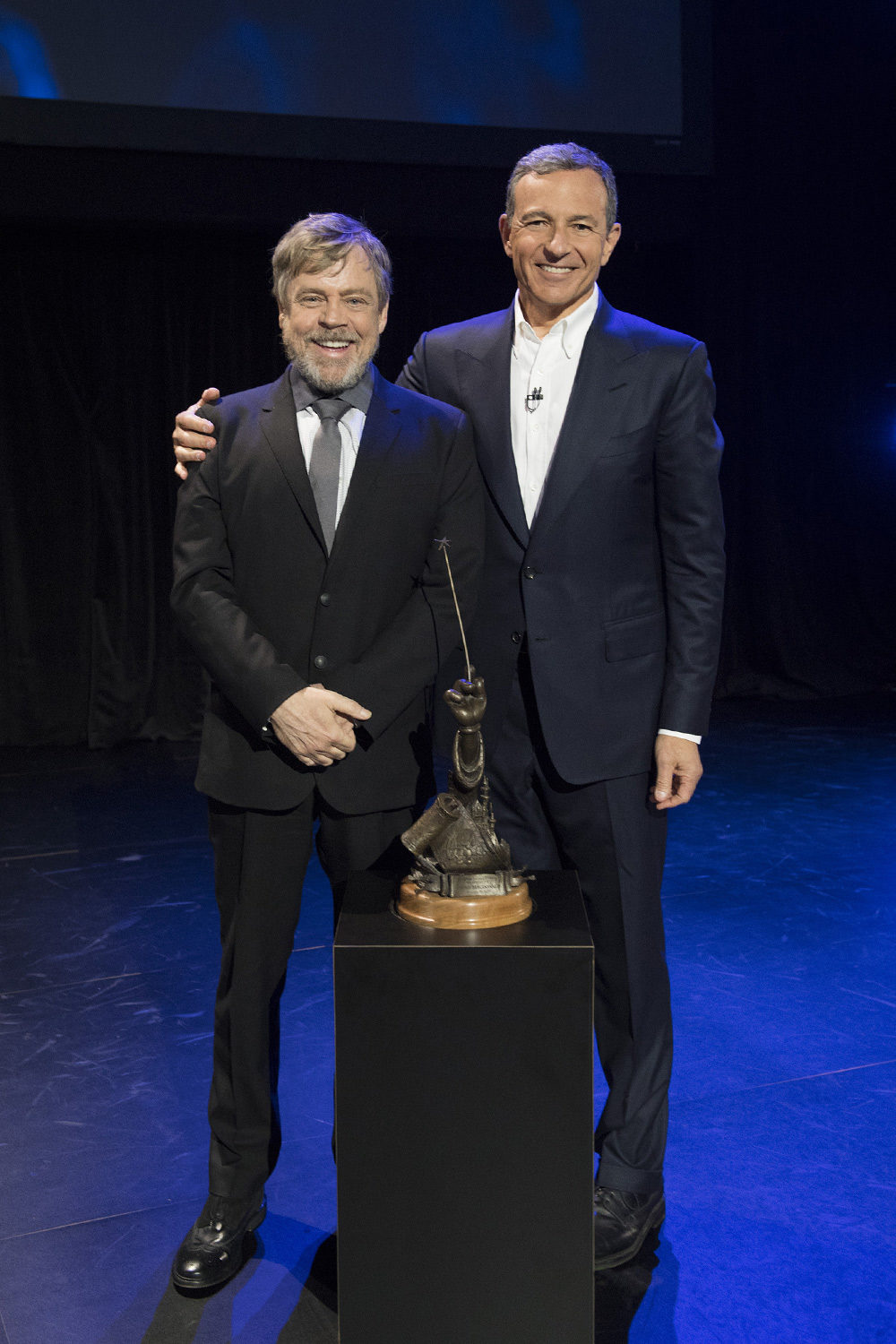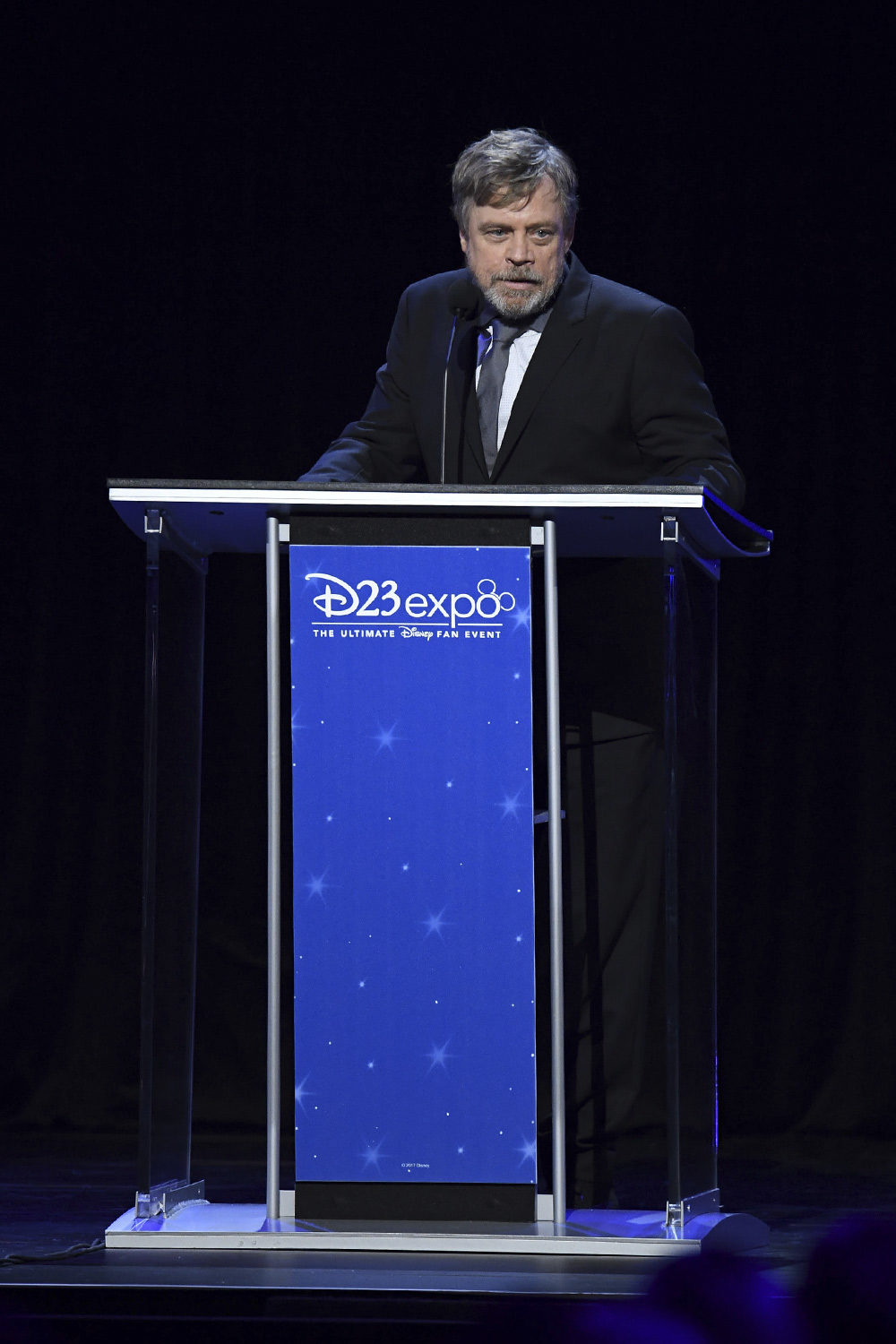 Watch Mark's acceptance speech below.

WHOOPI GOLDBERG was also honored, making her one of a very elite group of artists who is an EGOT, which is an acronym for a person who's won an Emmy, Grammy, Oscar and Tony. She has won Emmys (as host of AMC's "Beyond Tara: The Extraordinary Life of Hattie McDaniel," and a Daytime Emmy for "The View"), a Grammy ("Whoopi Goldberg"), an Oscar ("Ghost") and a Tony (Producer of "Thoroughly Modern Millie").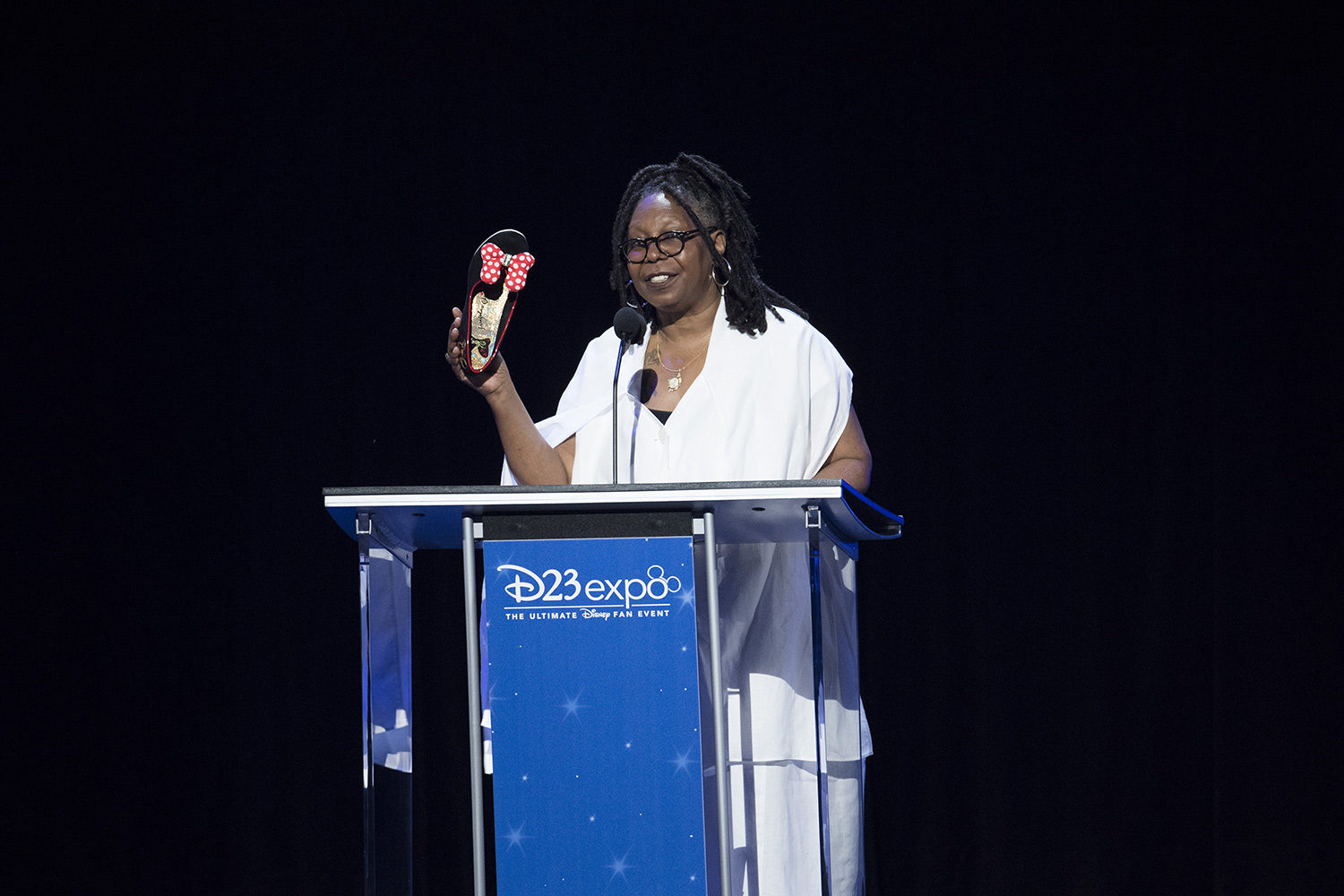 JULIE TAYMOR is a Tony®-, Emmy®-, and Grammy®-winning and Oscar®-nominated filmmaker who has changed the face of Broadway with her innovative direction. Her adaptation of The Lion King debuted in 1997, becoming the most successful stage musical of all time; 24 global productions have been seen by more than 90 million people. The show has played in more than 100 cities in 19 countries. It received 11 Tony Award nominations, earning Julie Best Director, Costume Designer, and Best Musical for the show. Her production of The Magic Flute is currently in repertory at the Metropolitan Opera in New York City. Her films include A Midsummer's Night Dream, Titus, The Tempest, the Golden Globe-nominated Across the Universe, and the Oscar-winning Frida. Taymor is a recipient of the MacArthur "Genius" Fellowship and an inductee into the Theater Hall of Fame for Lifetime Achievement. She is currently directing M. Butterfly on Broadway, opening Fall 2017.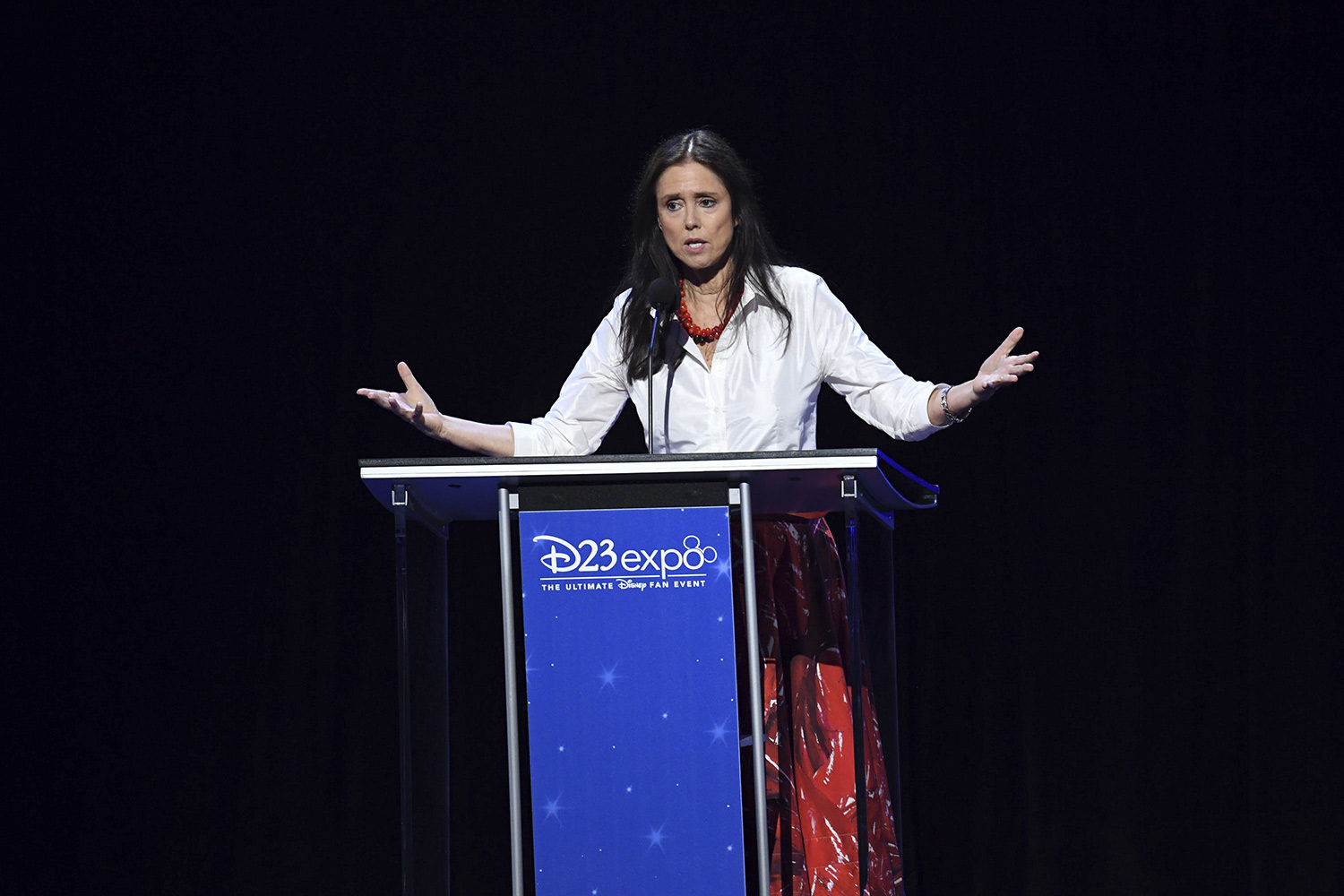 The entire ceremony was filled with heartwarming stories and memories and full of special moments. Backstage, was all smiles as the Legends add their prints over to Mickey Mouse.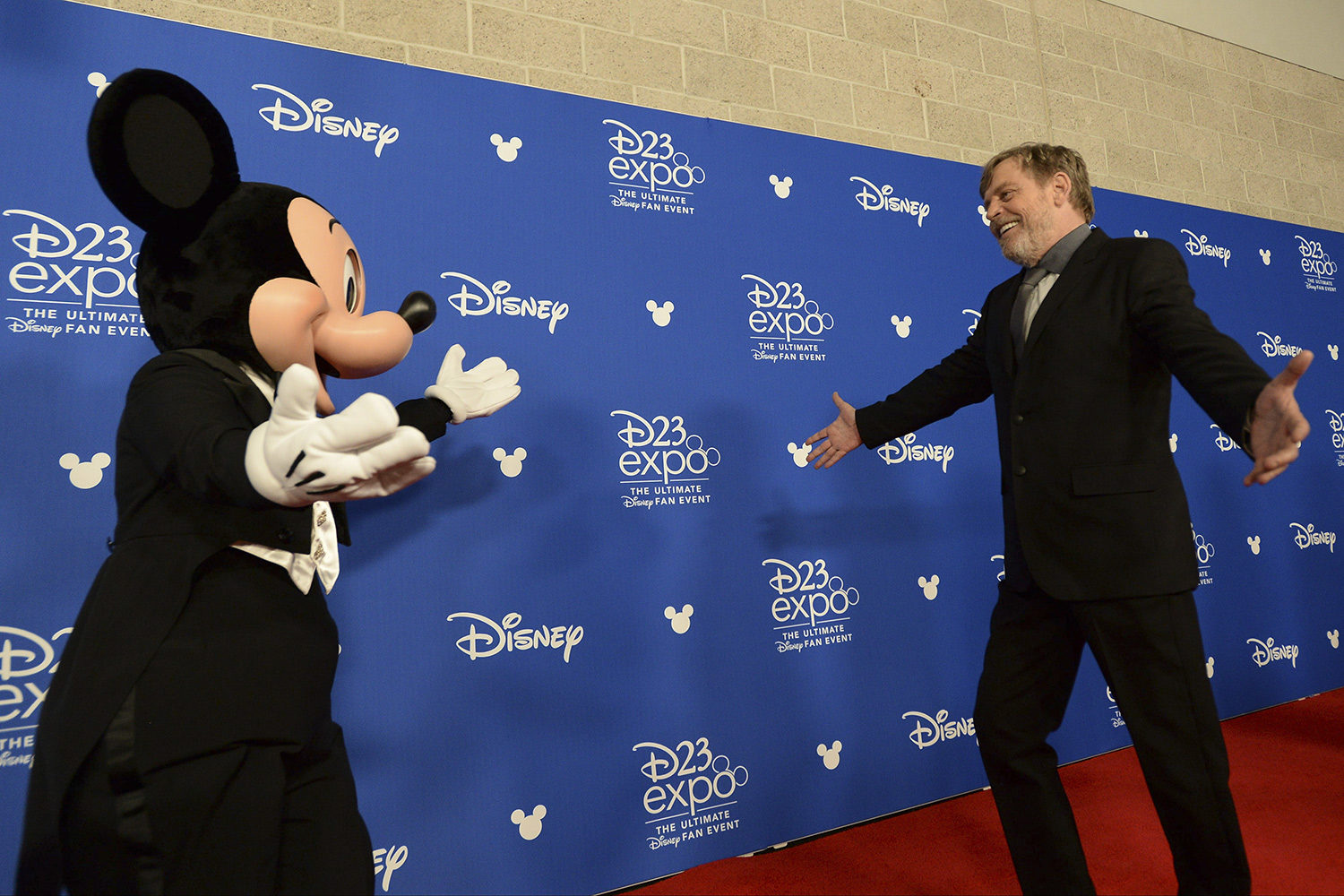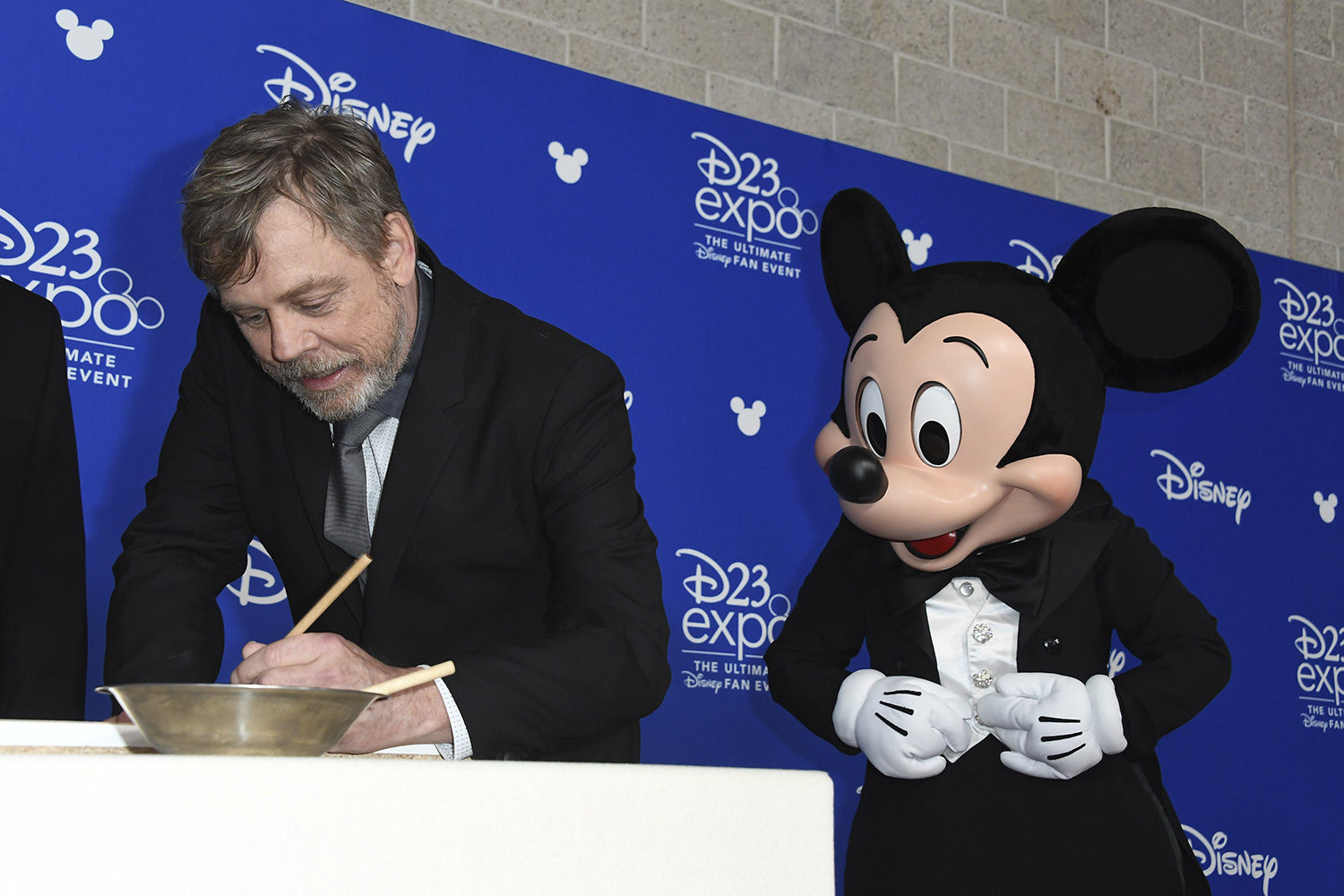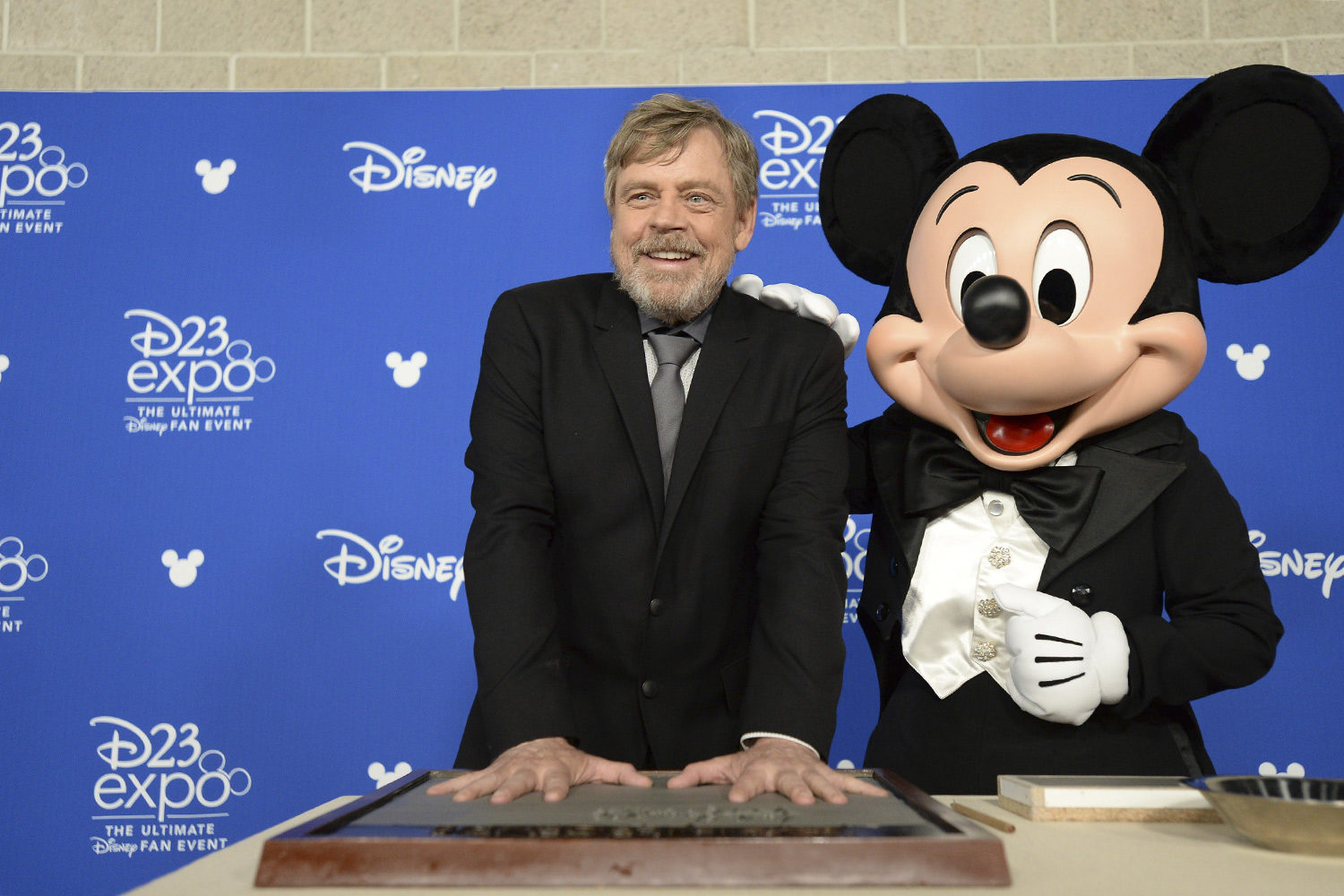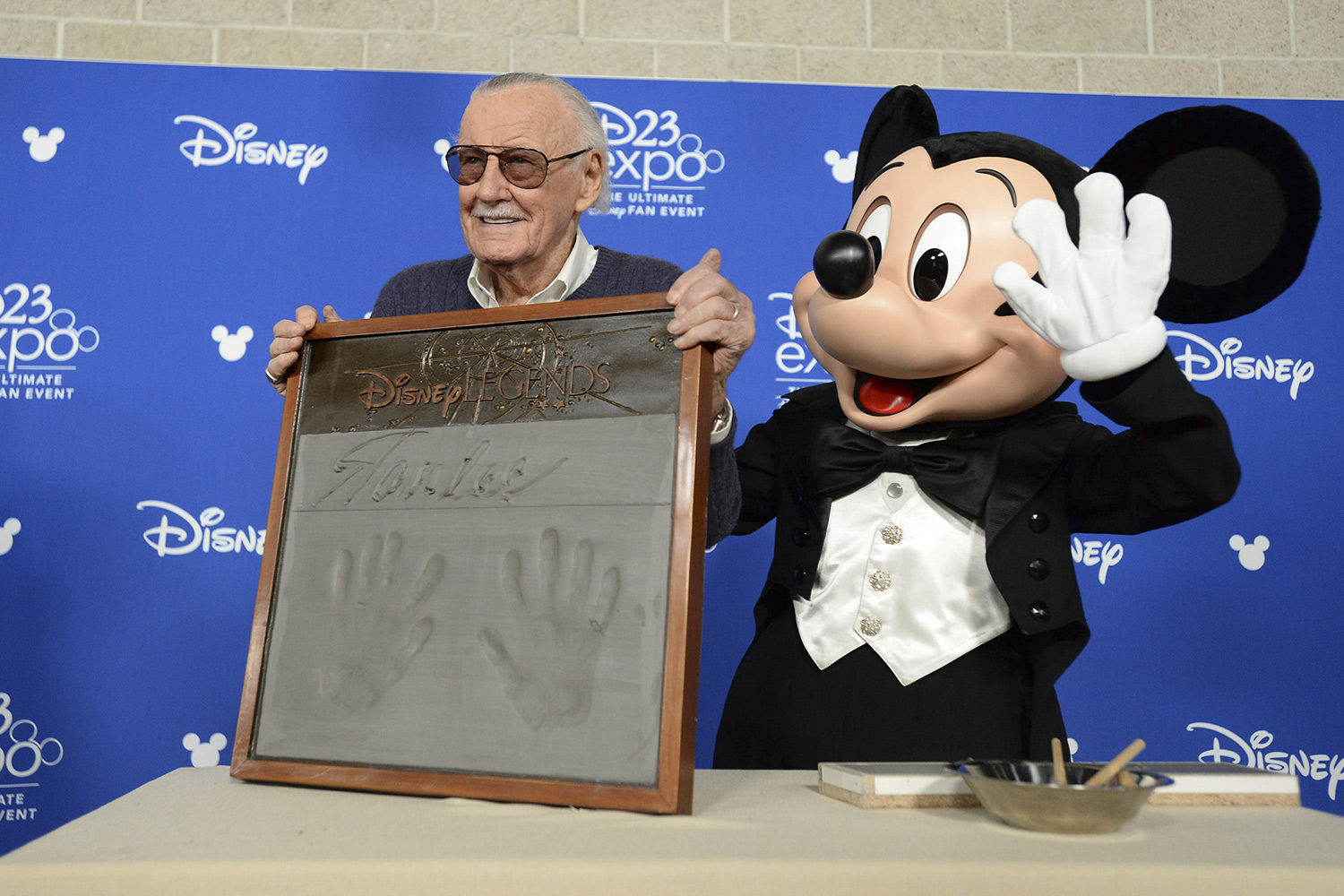 Watch the entire ceremony here, courtesy of DapsMagic.

Photography courtesy of Disney