David Yeh
D23 Expo 2017: The Last Jedi
July 29, 2017
We know that D23 Expo 2017 was so two weeks ago and the entire weekend has become one big fun hazy memory. When it comes to the Live Action Studios panel, no one was allowed to bring their cameras (still or video) but thankfully, Disney's army of photographers were allowed to shoot everything and anything. We went through them all and wanted to share our favorite photos taken of The Last Jedi on stage and back. And in case you missed it, Director Rian Johnson brought many of the cast members with him to the Expo including Gwendoline Christie, John Boyega, Daisy Ridley, Mark Hamill, Kelly Marie Tran, Laura Dern, and Benicio Del Toro to reveal a new Behind the Scenes video.
But for those who weren't at the Expo, please enjoy these photos courtesy of Disney. It's like we were there! Almost.
Photography by: Alberto Rodriguez, Jesse Grant, Image Group LA
Chairman of the Walt Disney Studios, Alan Horn briefly discussed the Han Solo project in production.
Segue into The Last Jedi, opening in theaters December 15, 2017.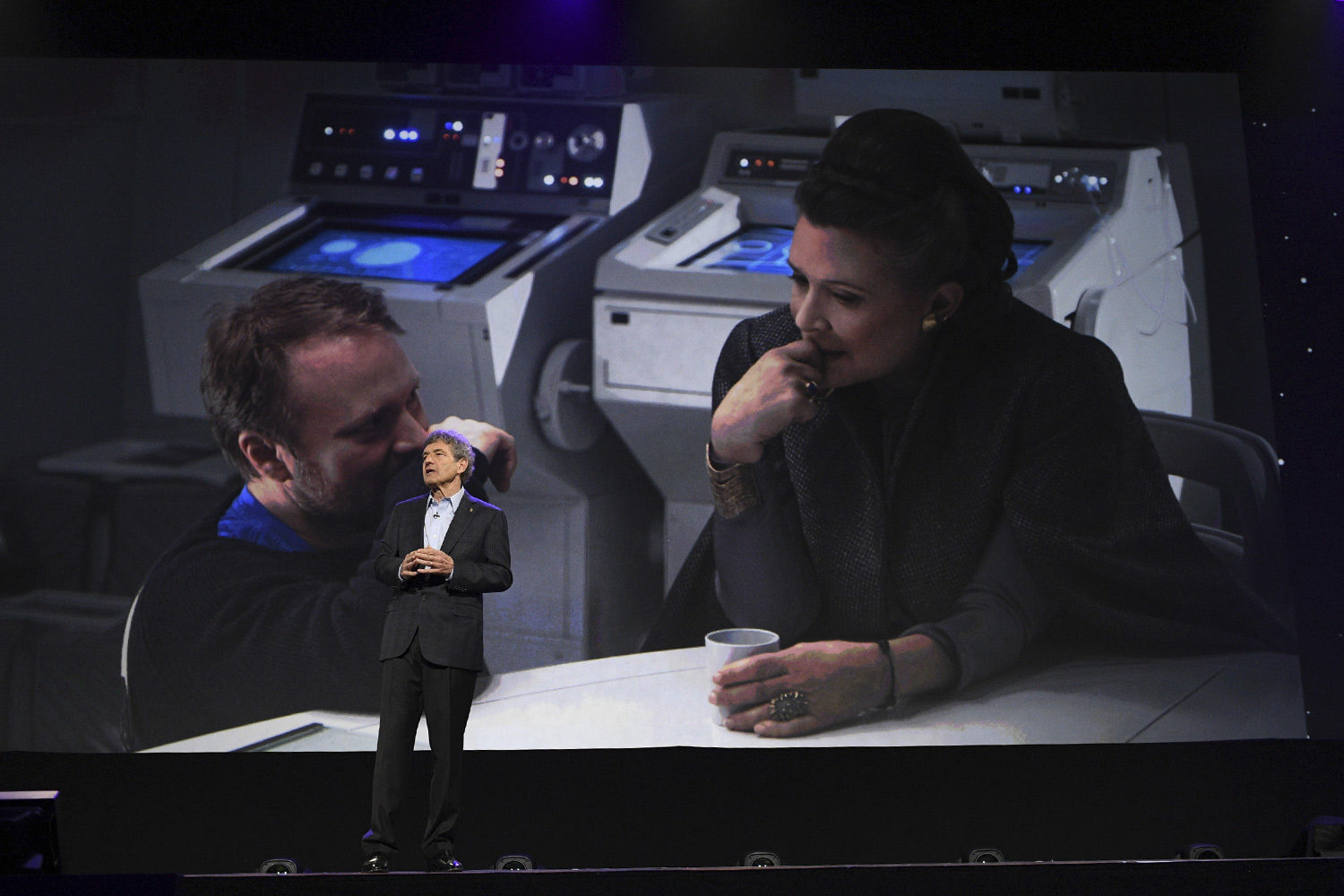 John Boyega and Daisy Ridley joins Rian Johnson on stage.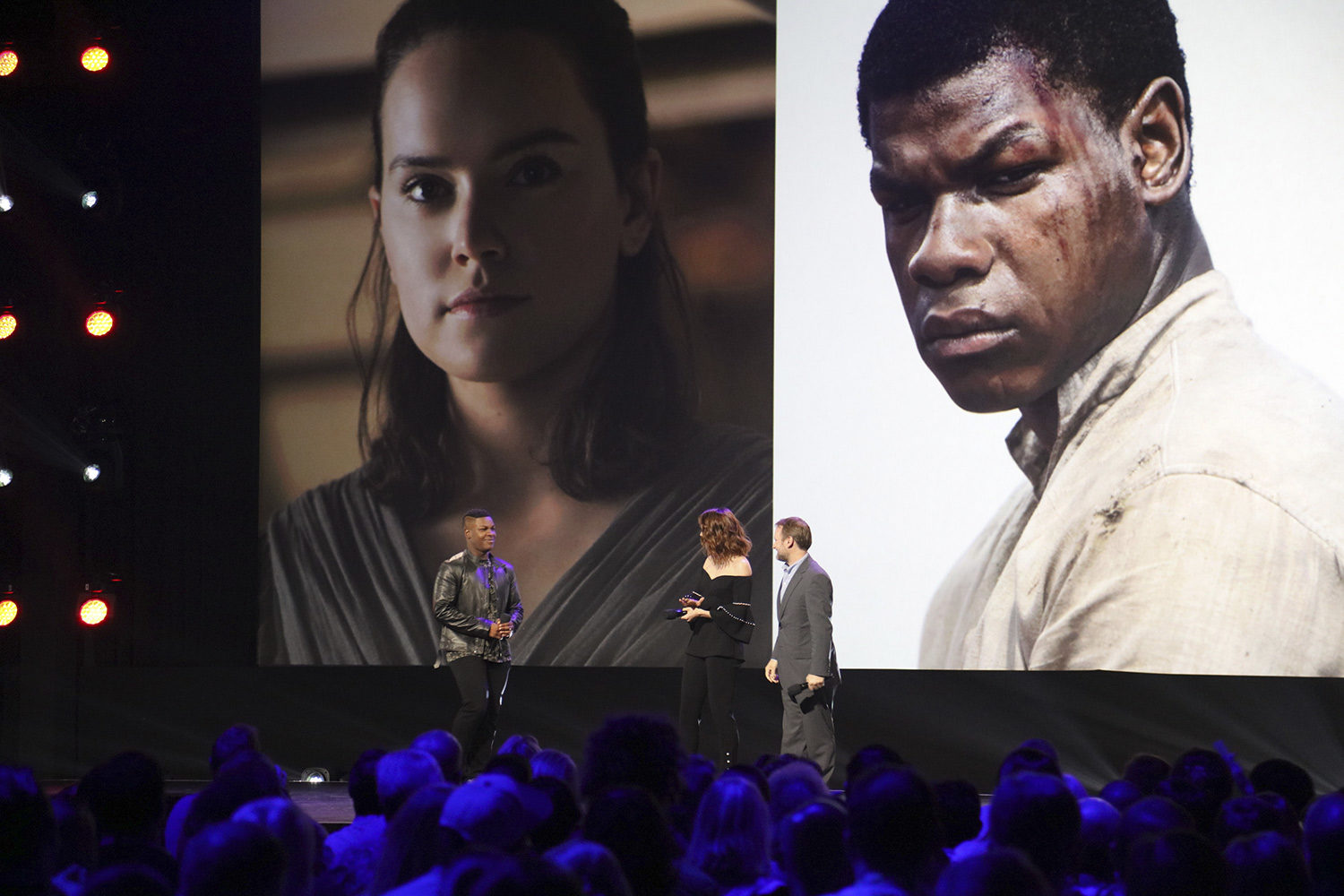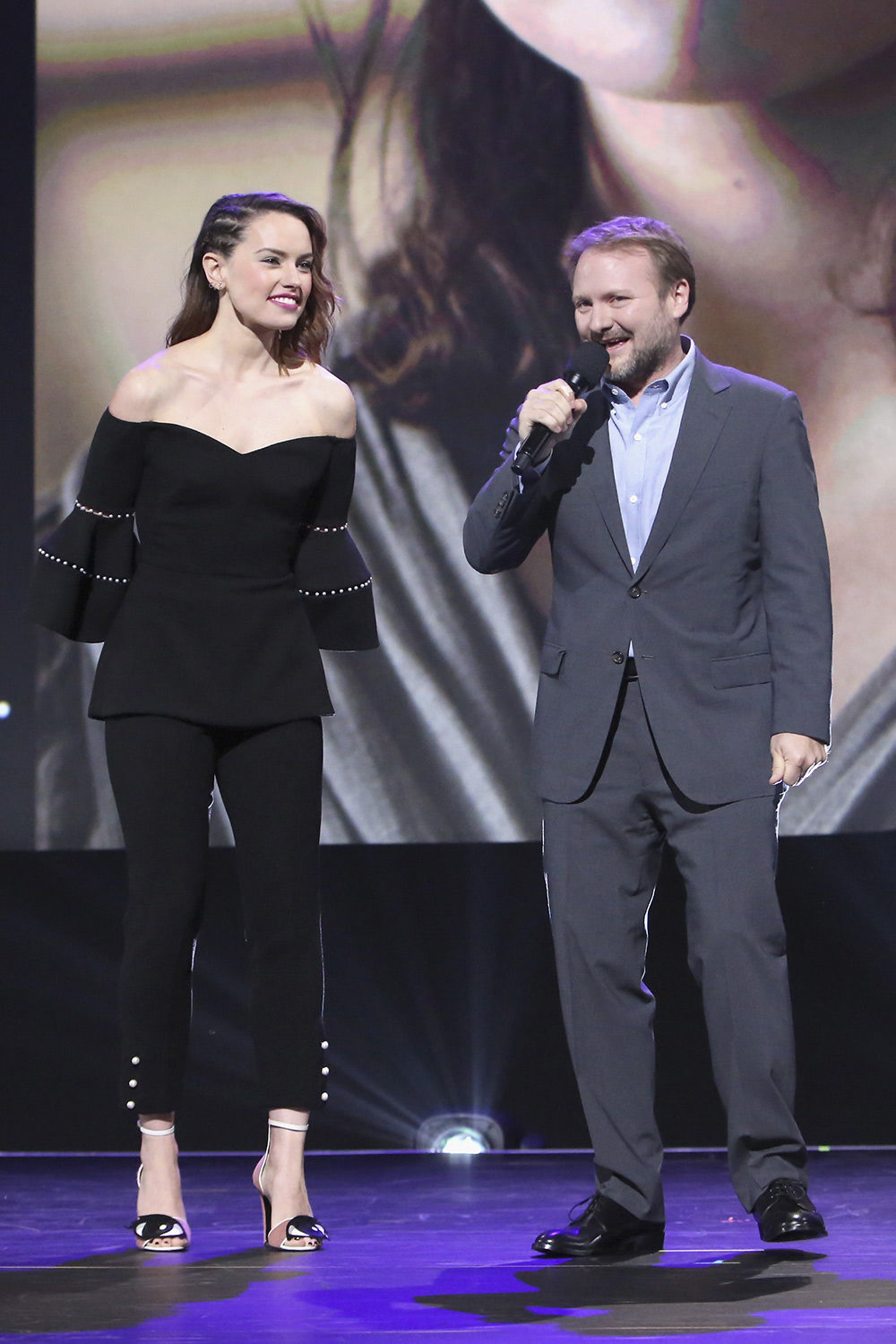 Captain Phasma will hopefully have a bigger role in Episode 8.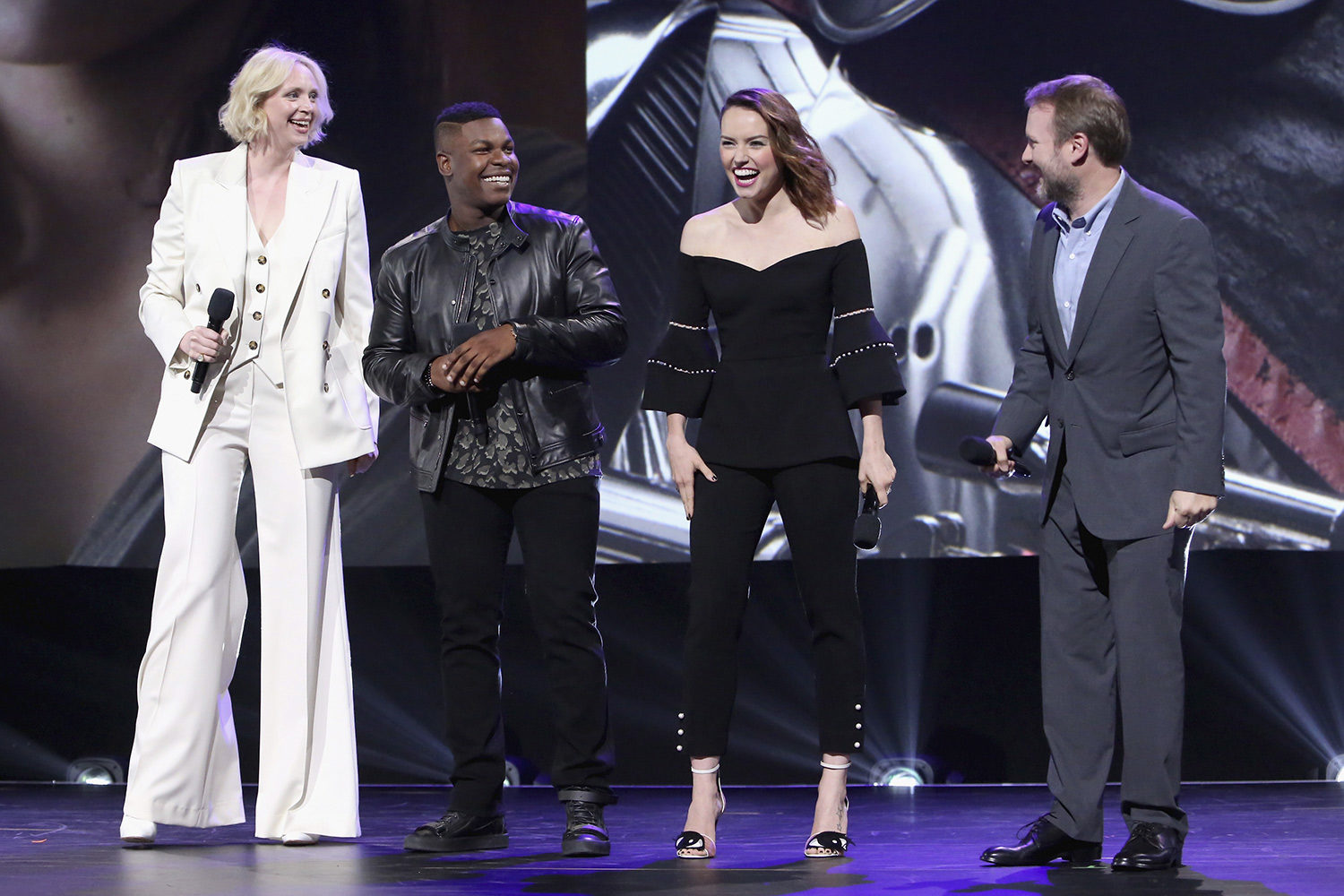 Gwendoline Christie.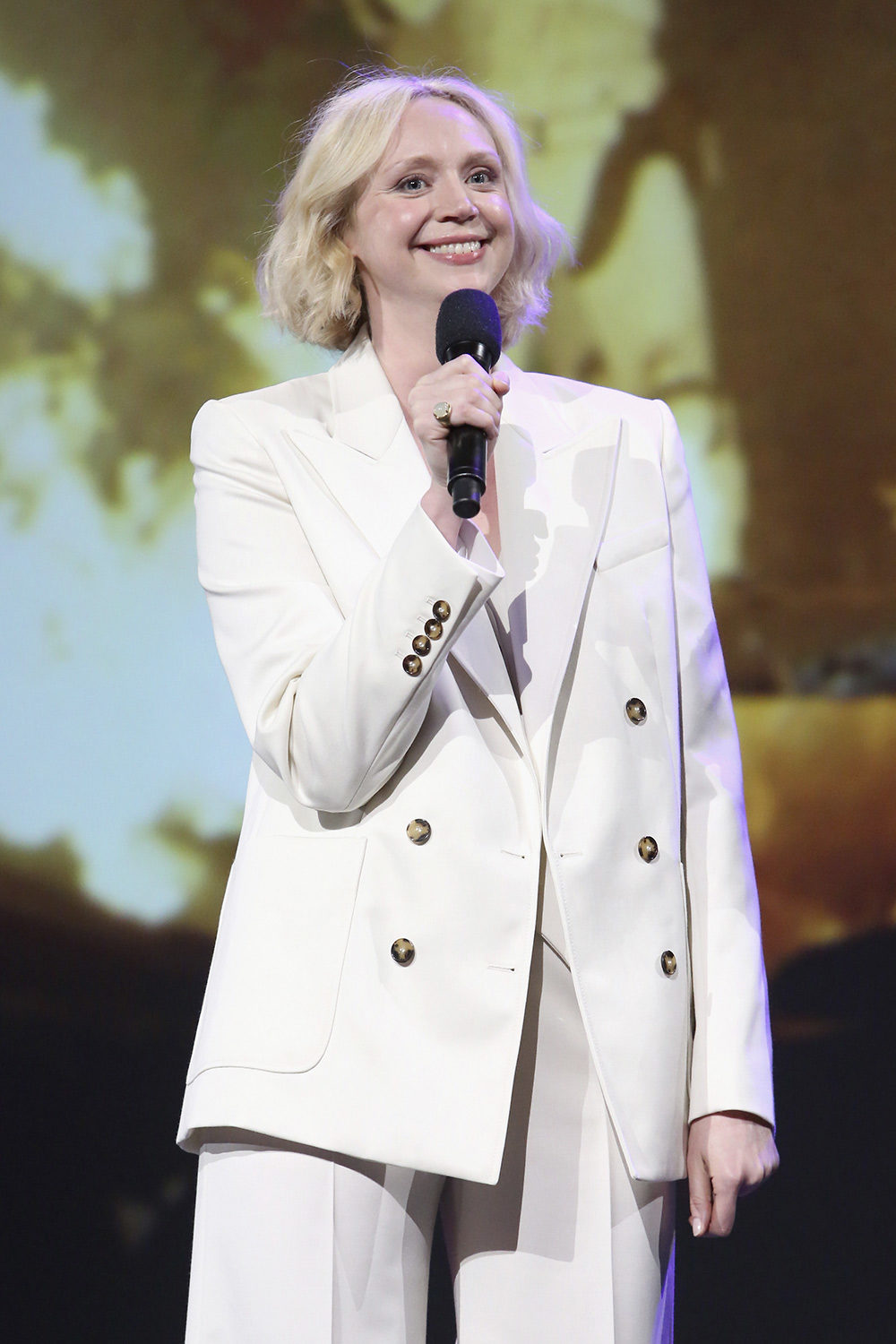 A little short for a Stormtrooper…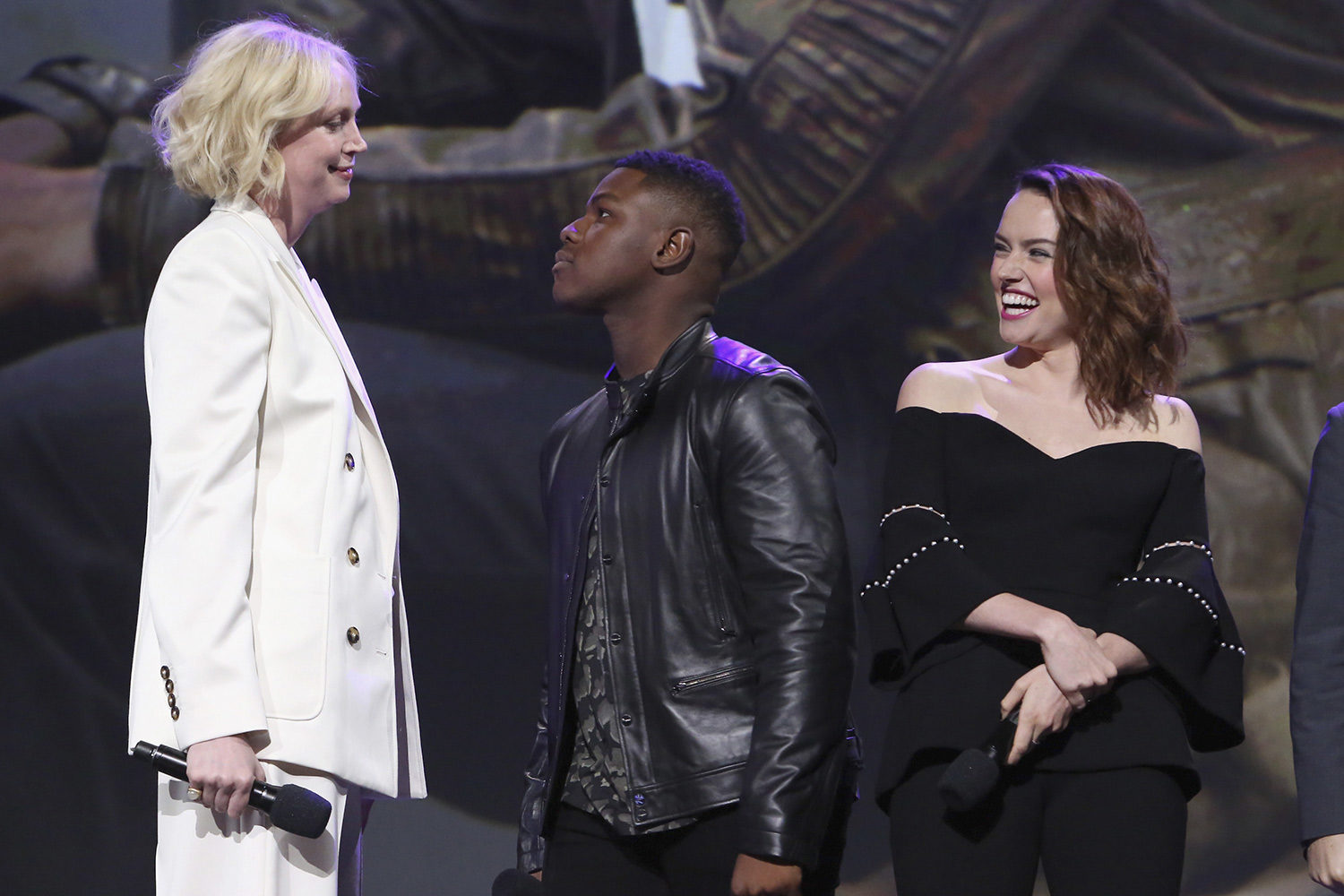 Kelly Marie Tran, Laura Dern, and Benicio Del Toro are the new cast members of The Last Jedi.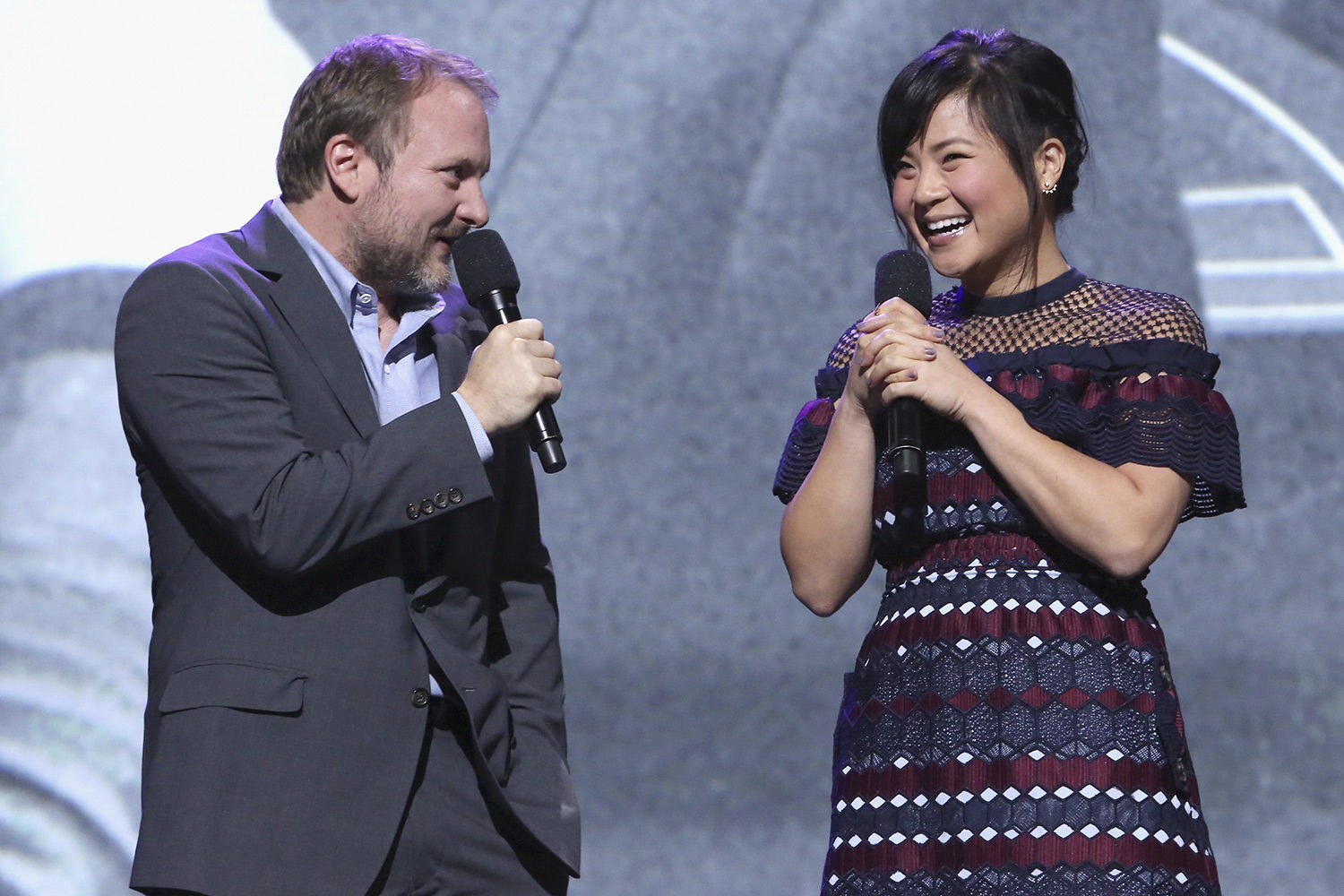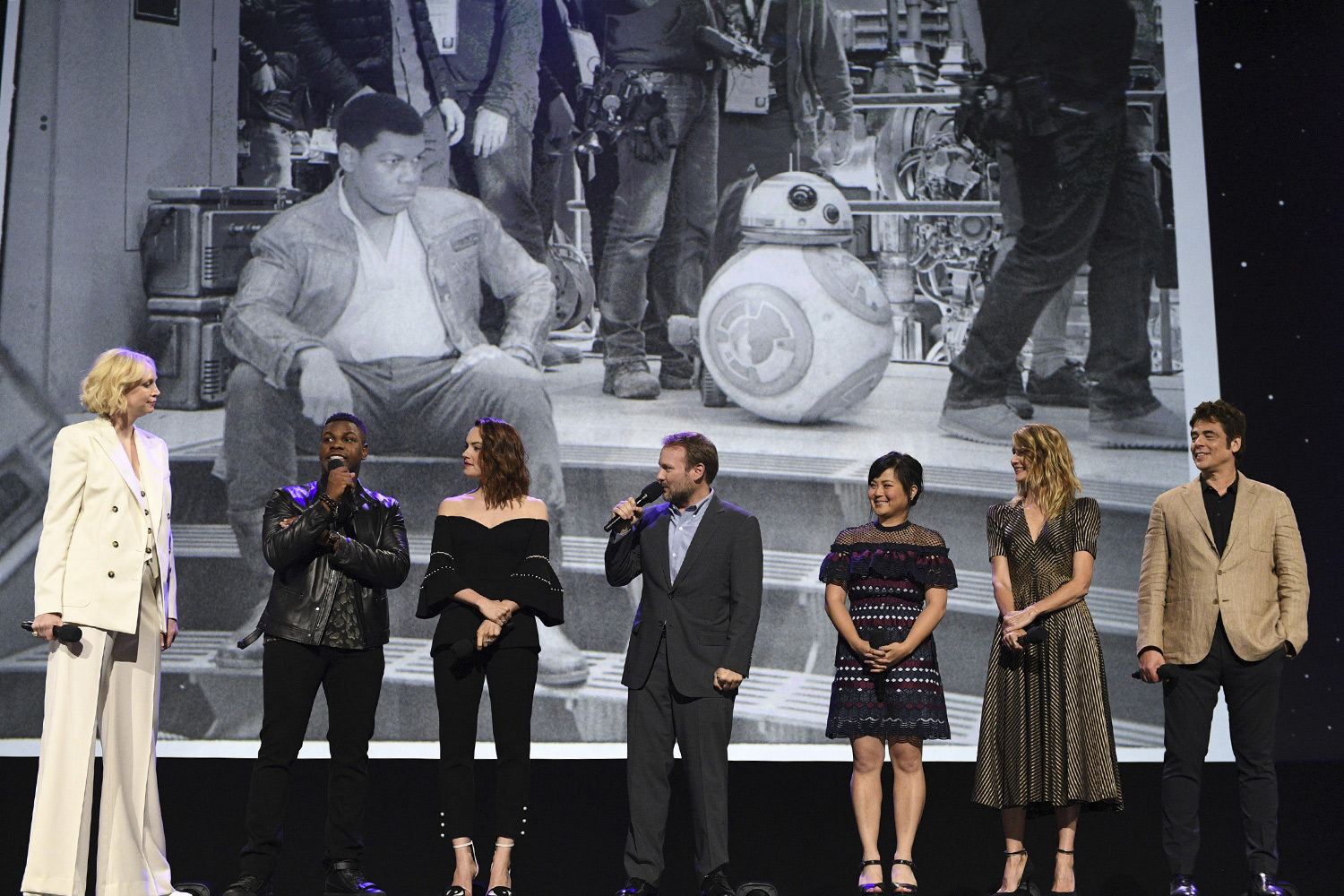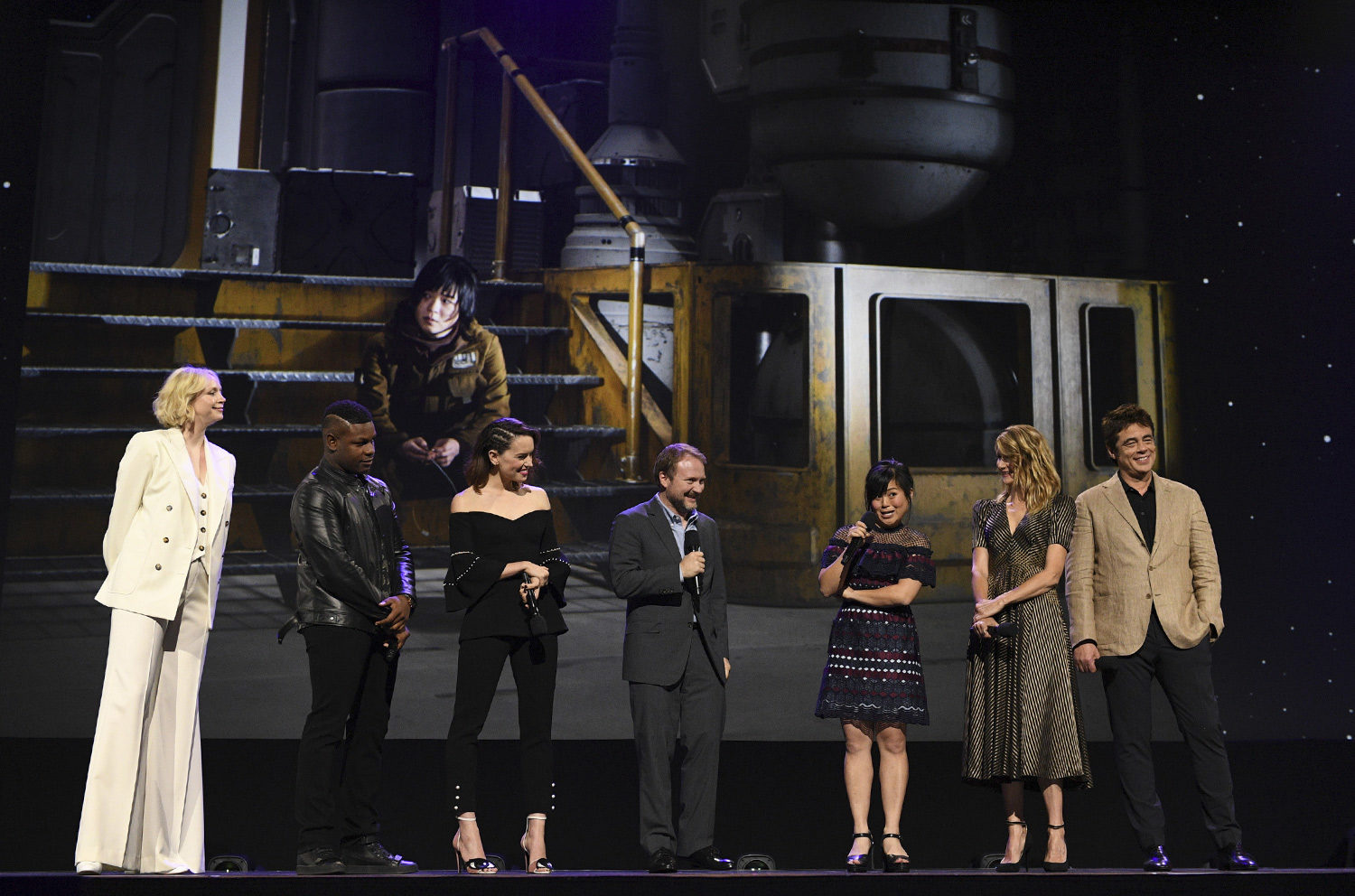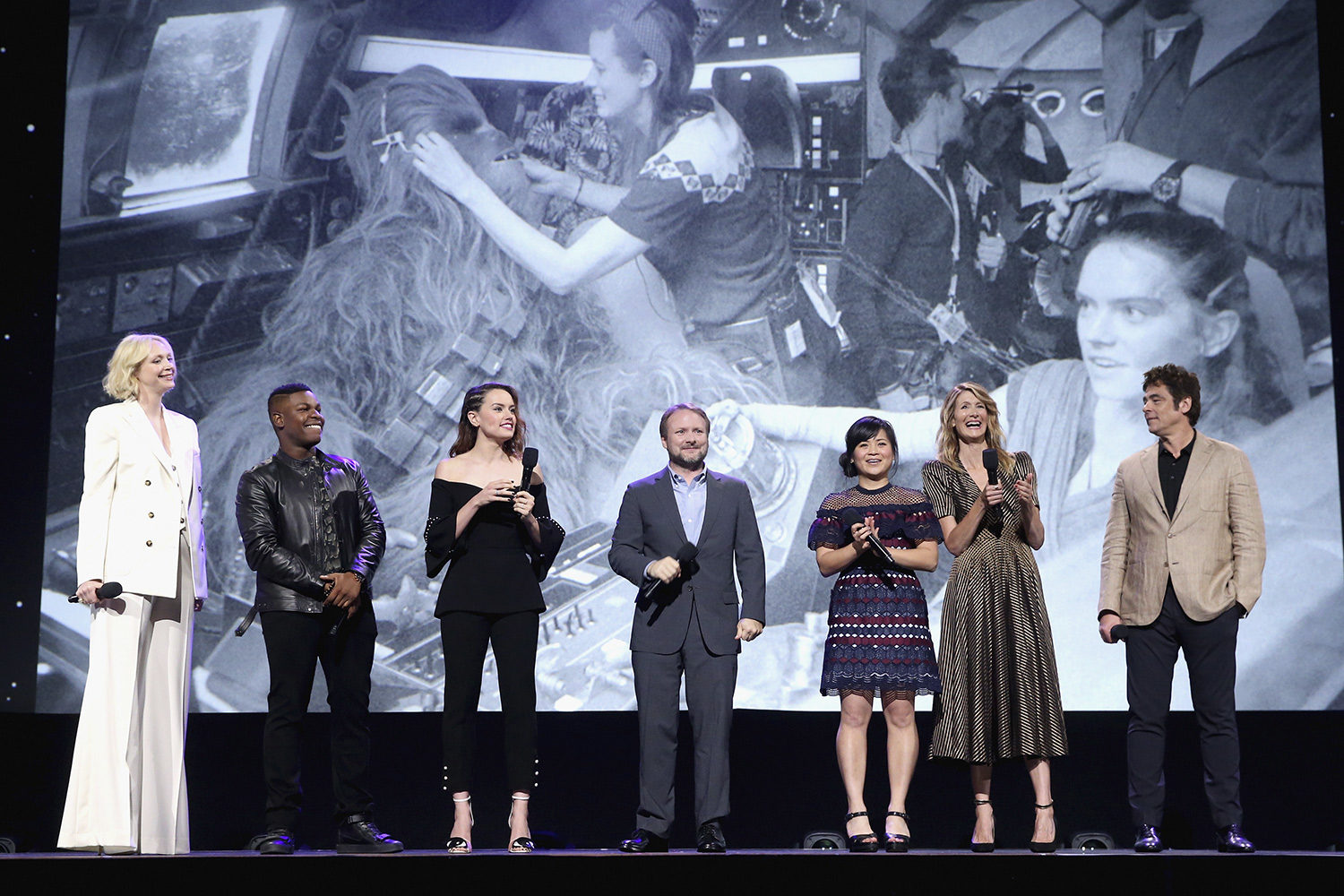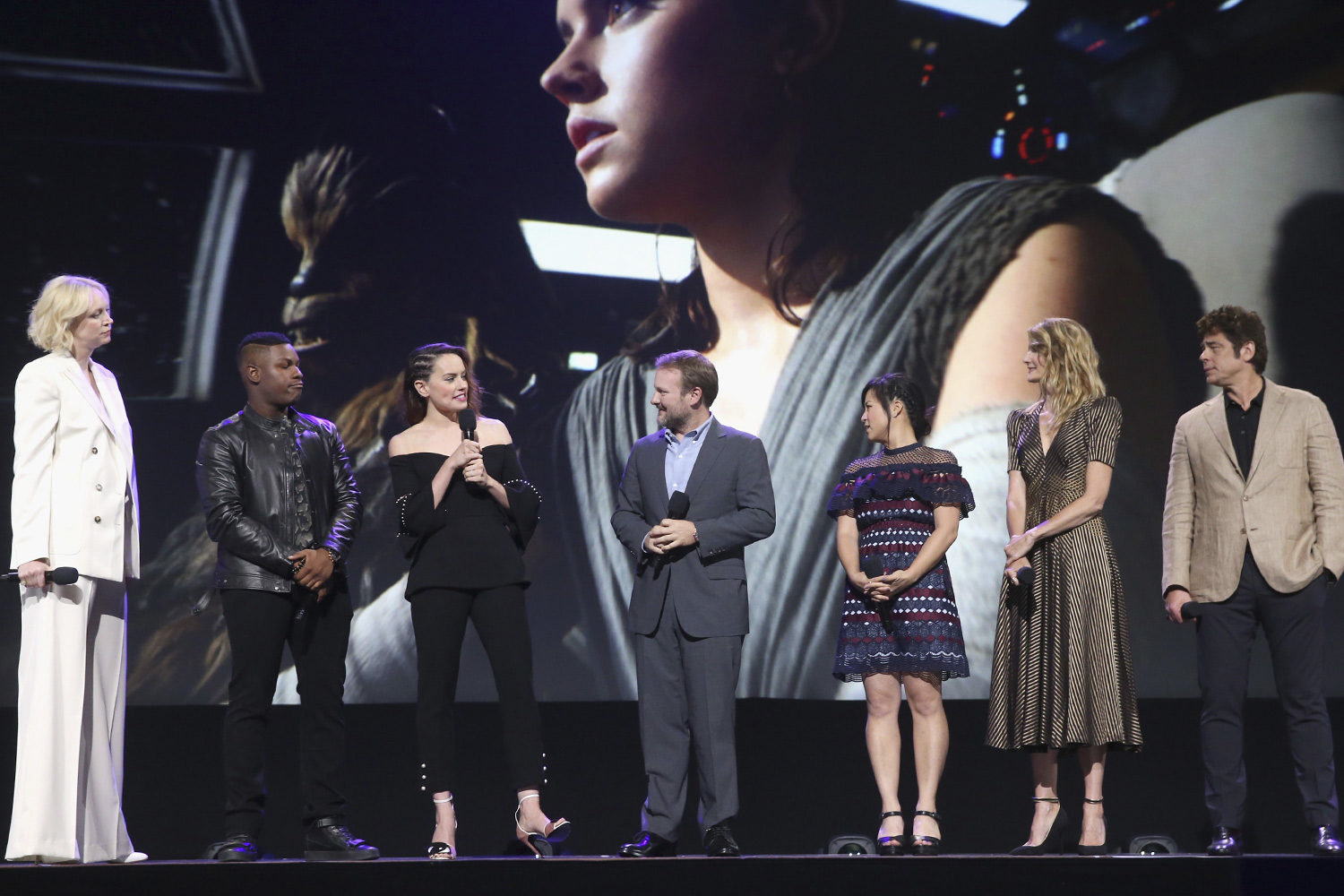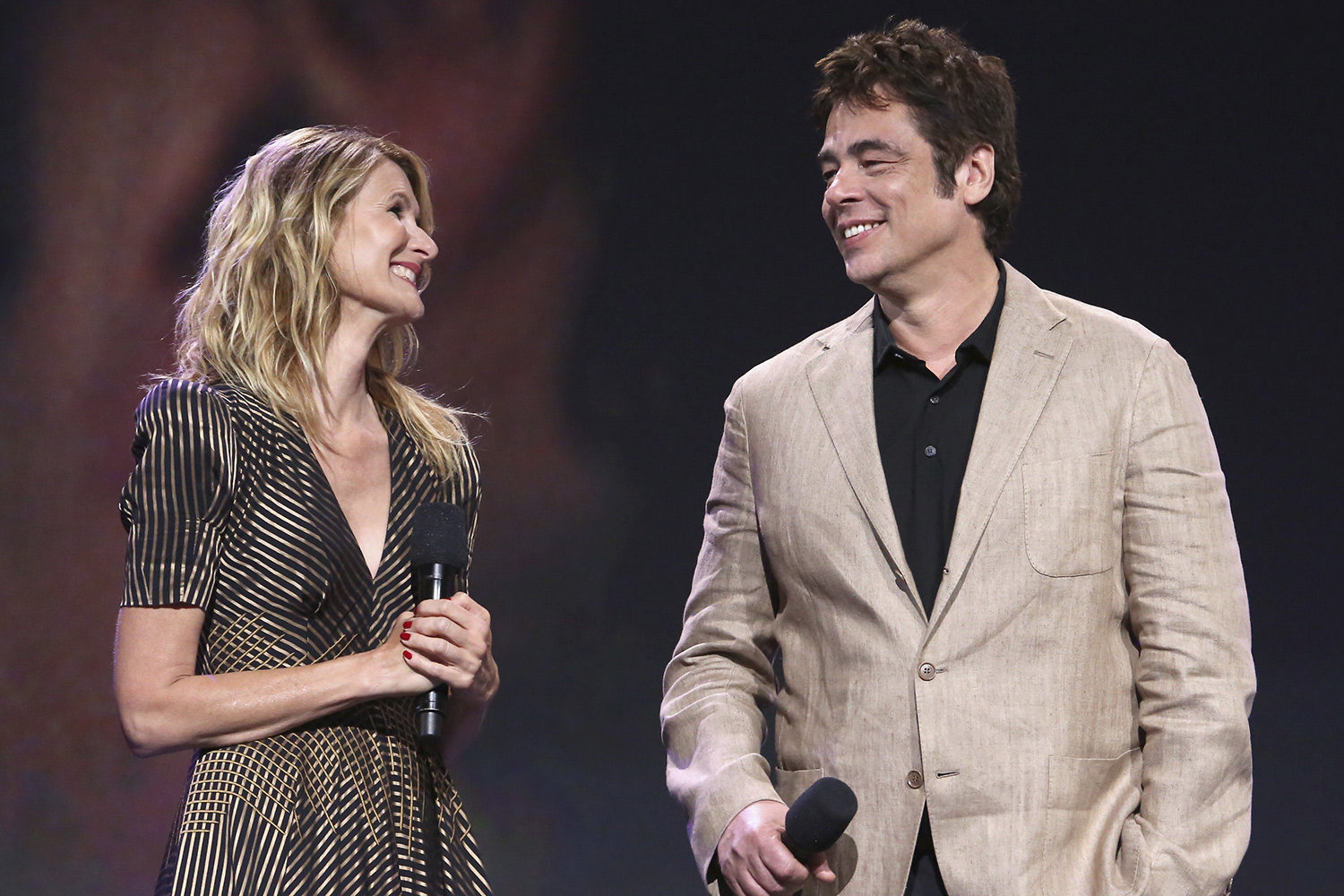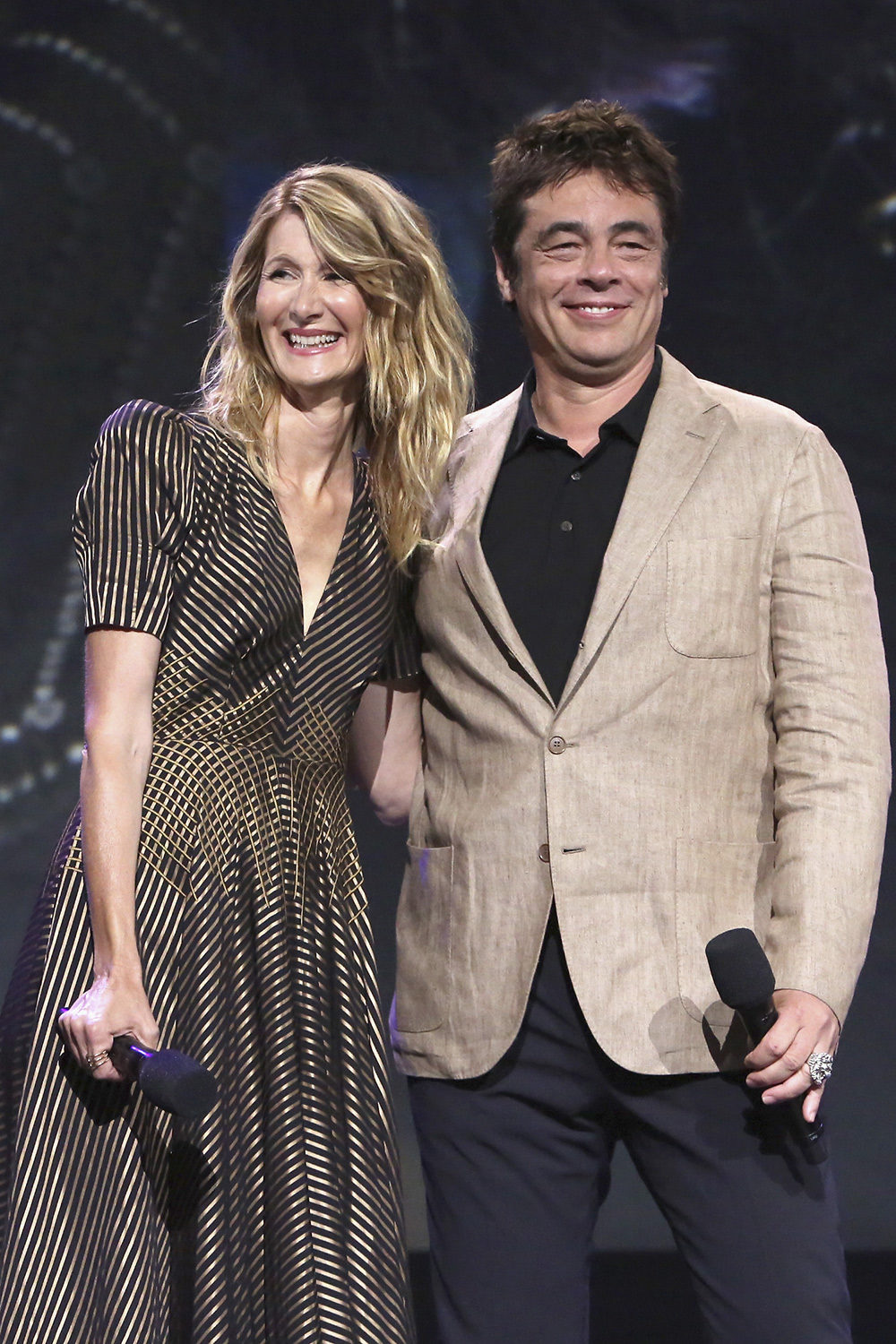 And of course, we couldn't have The Last Jedi without Mark Hamill.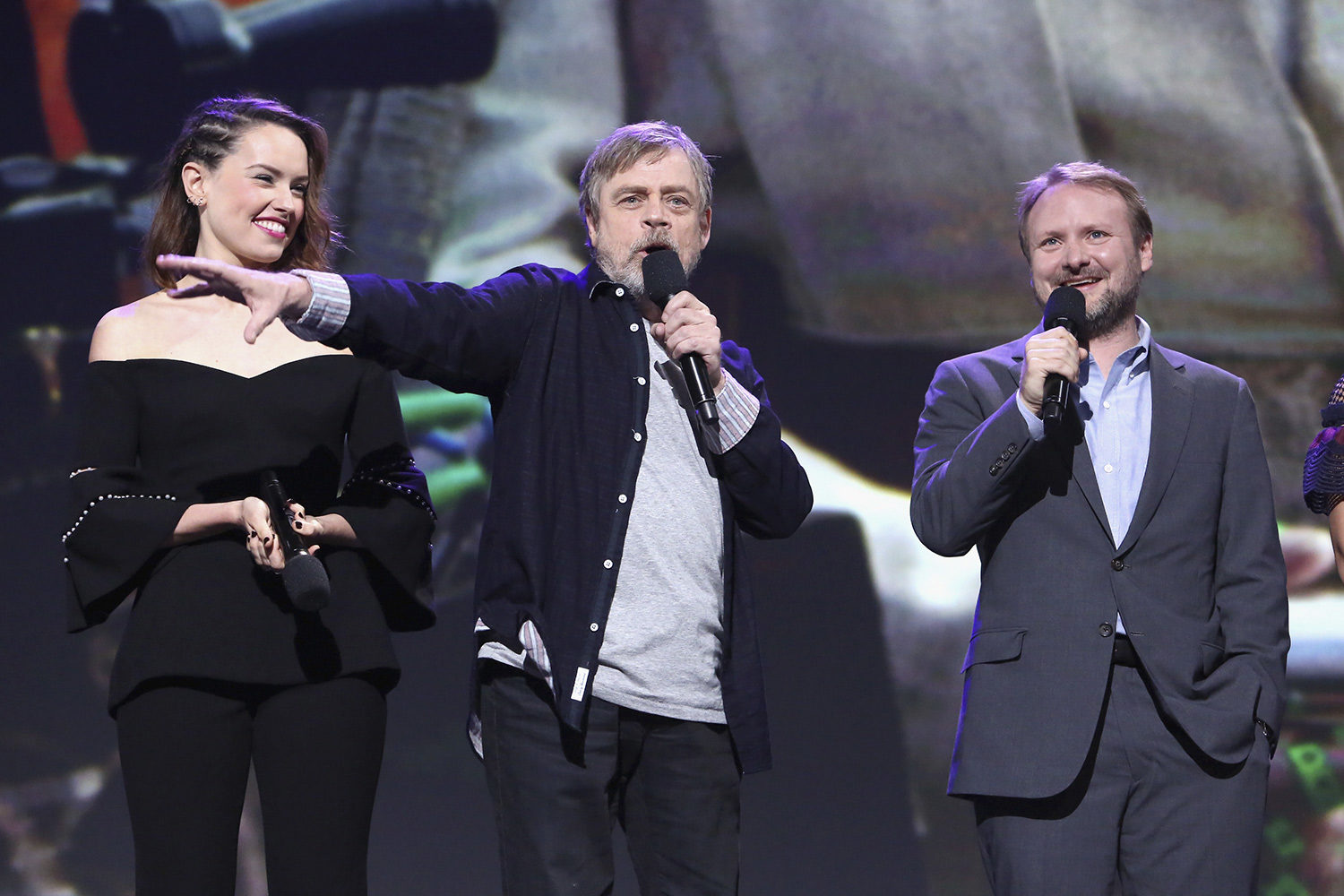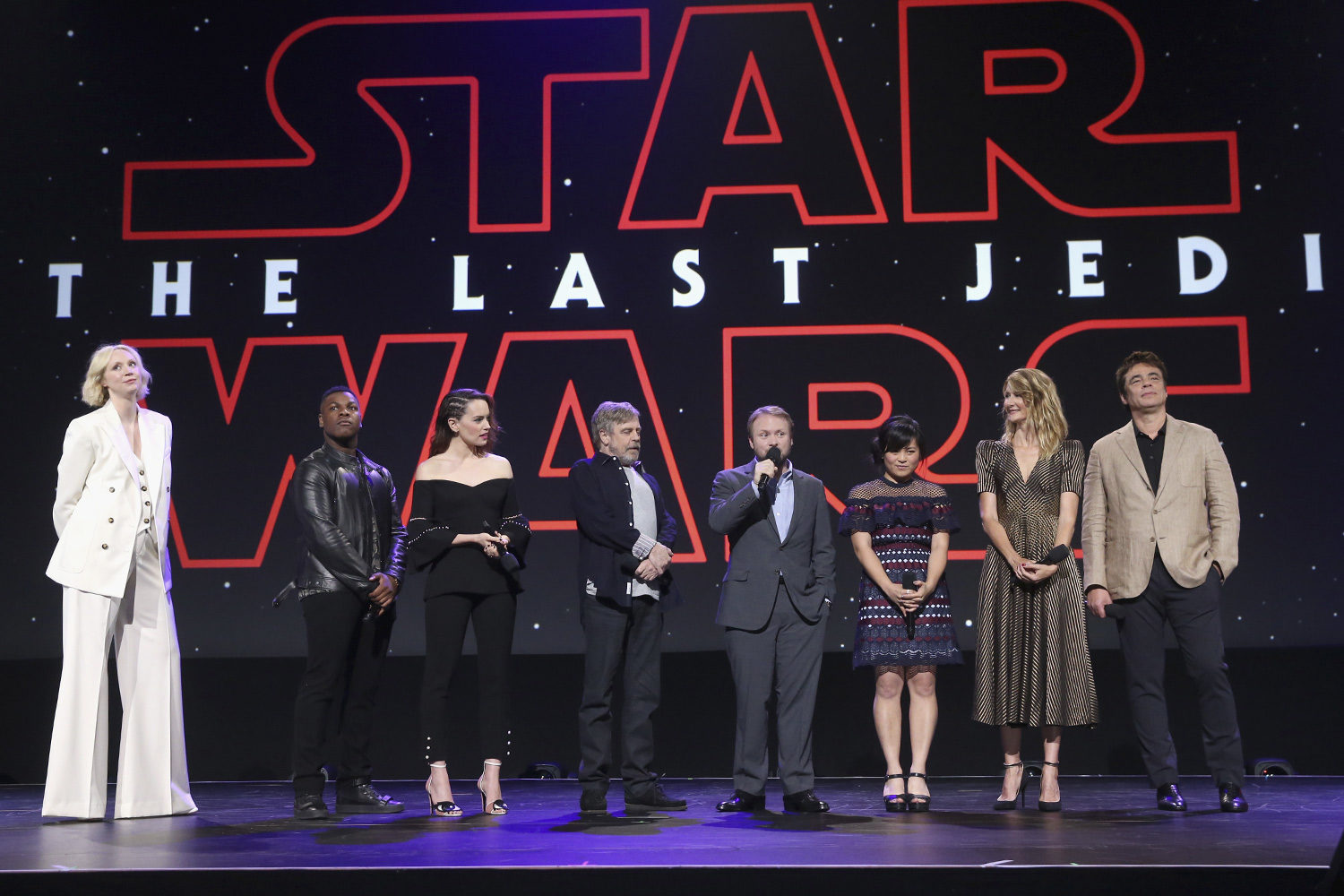 Back stage photos… we love these!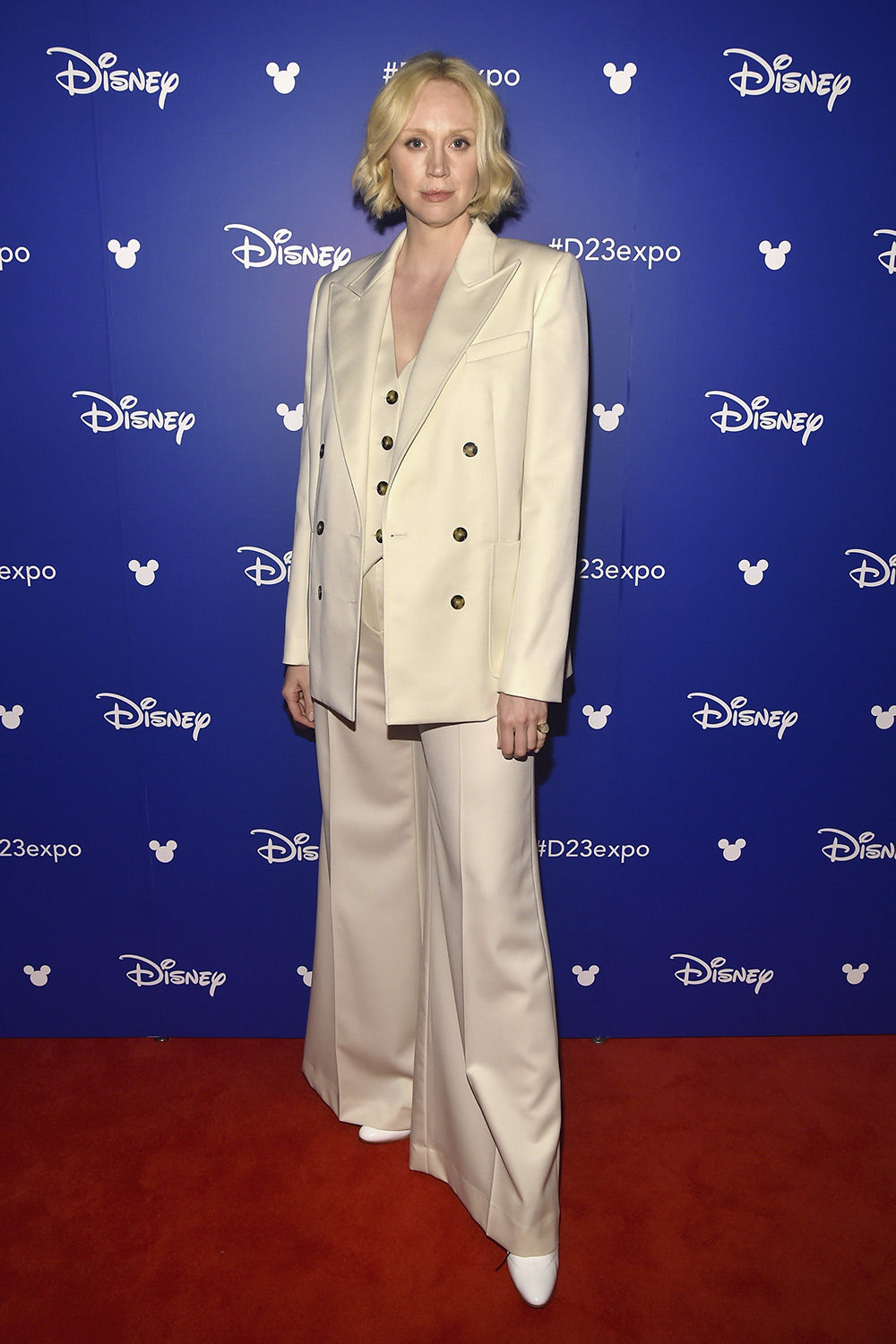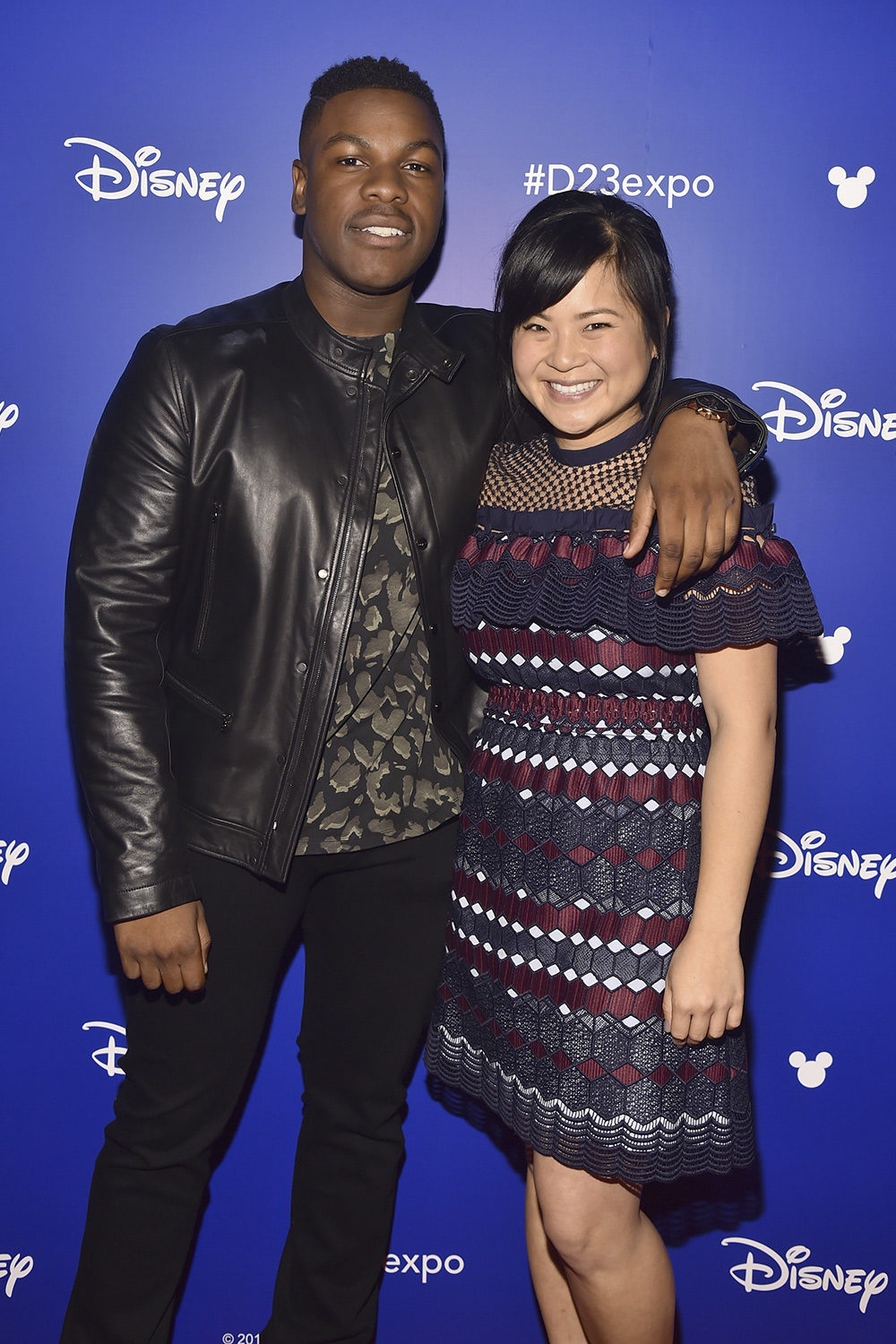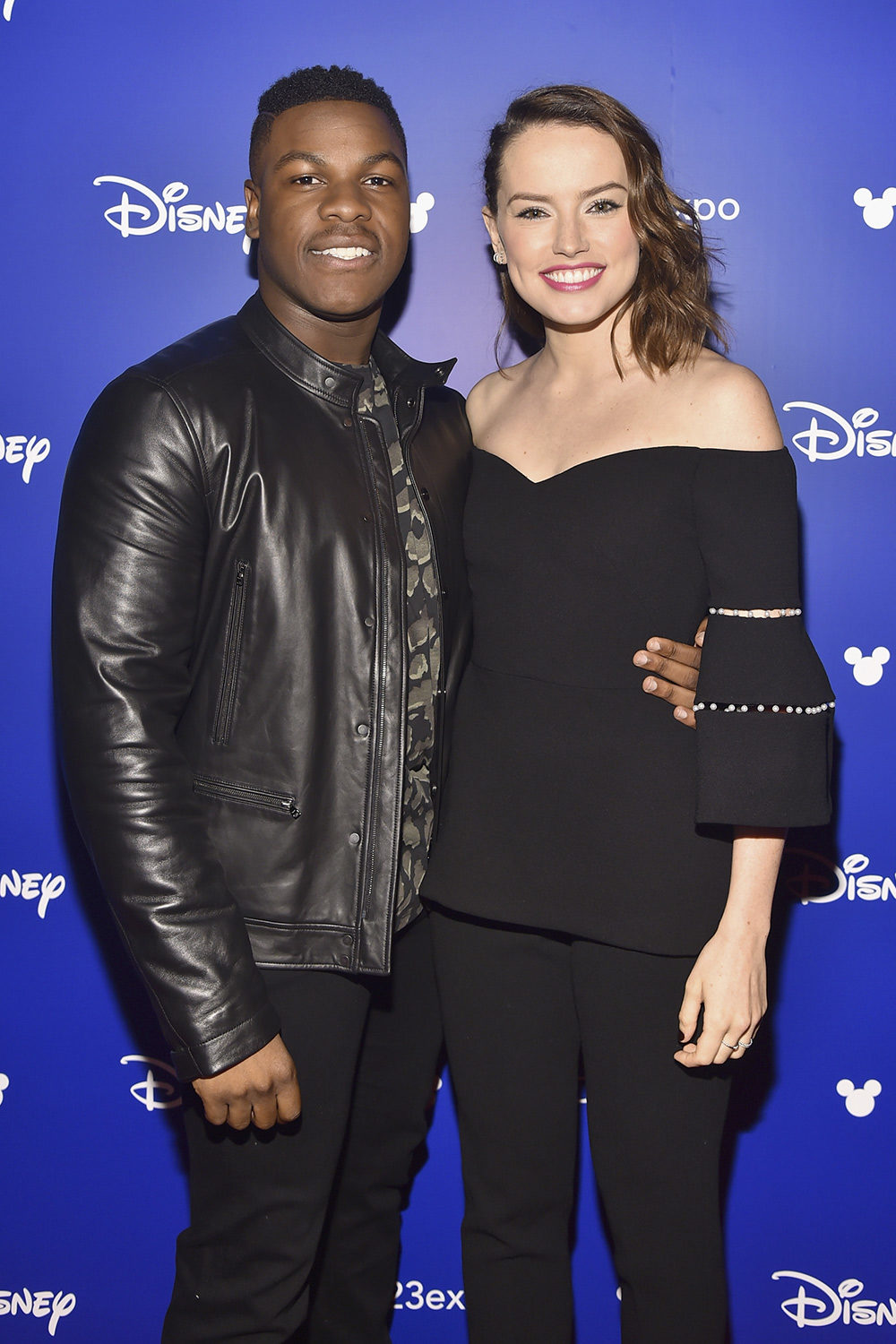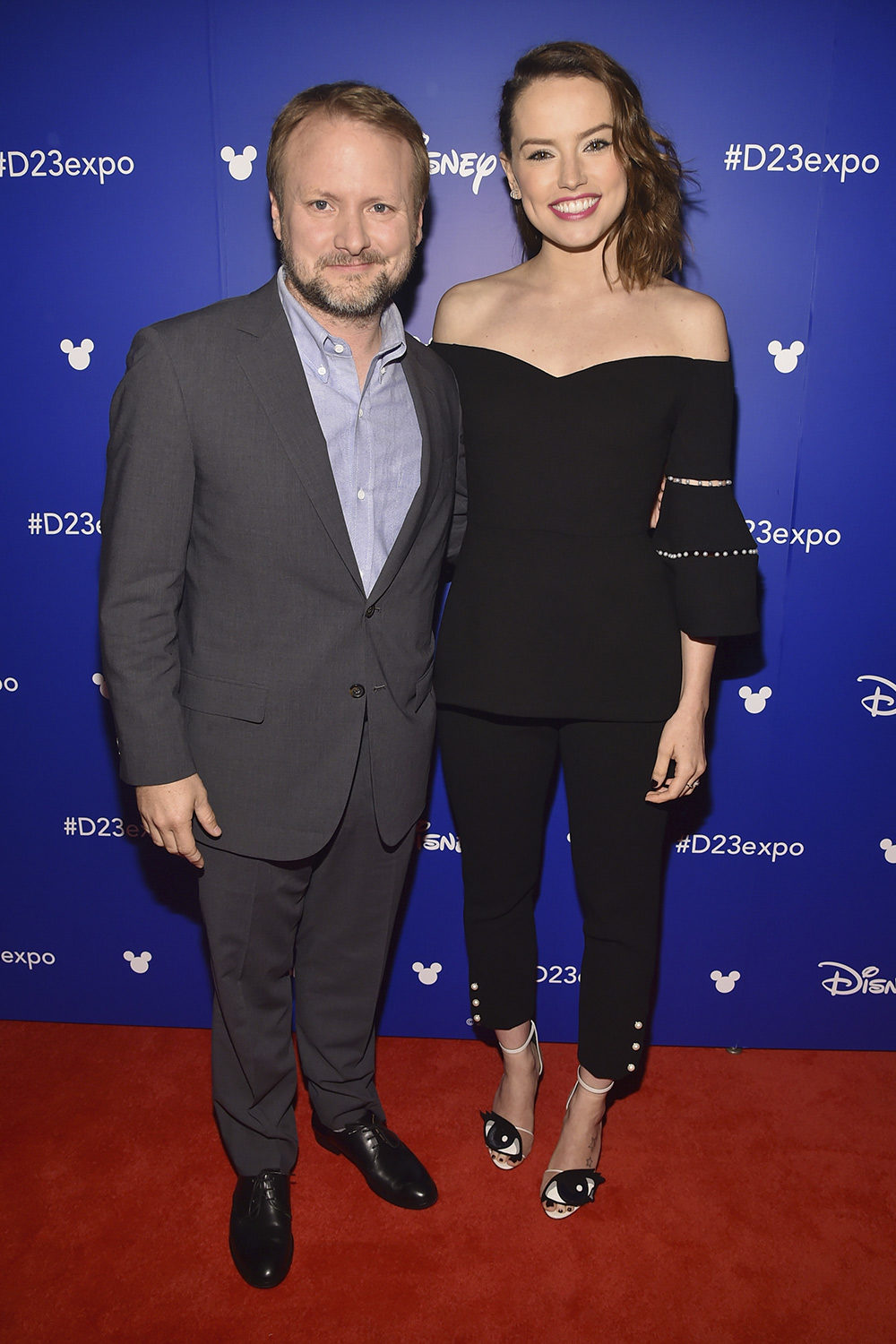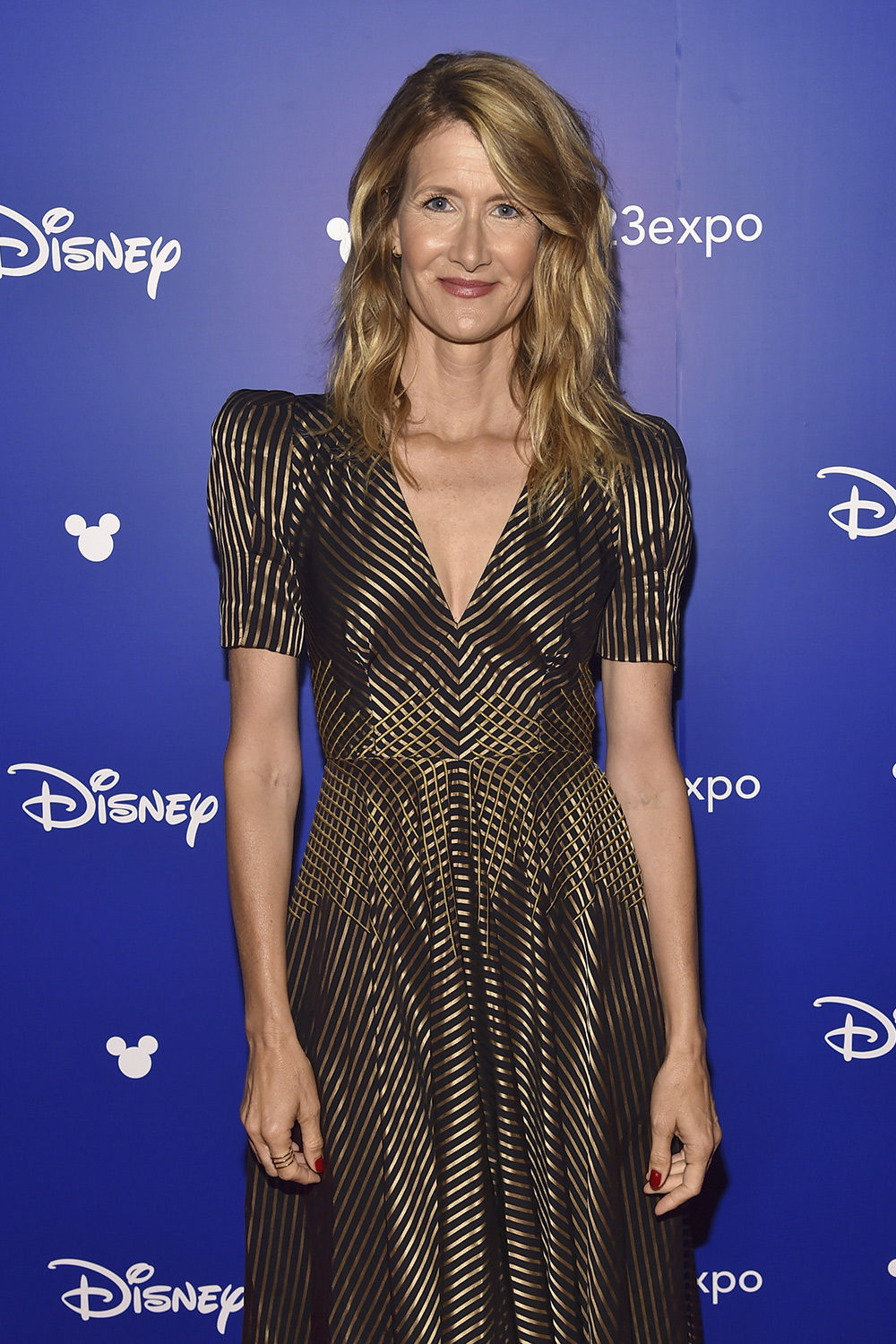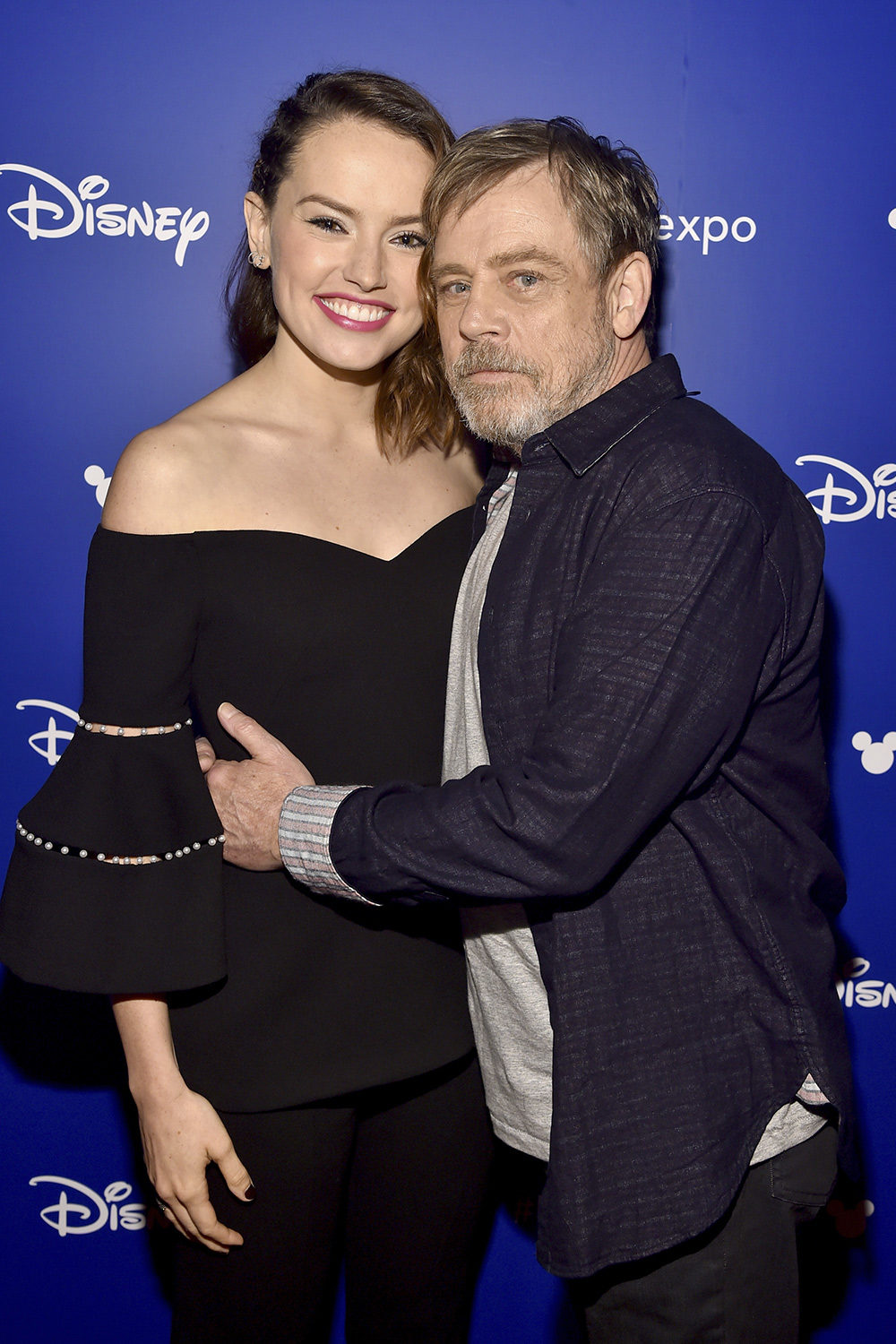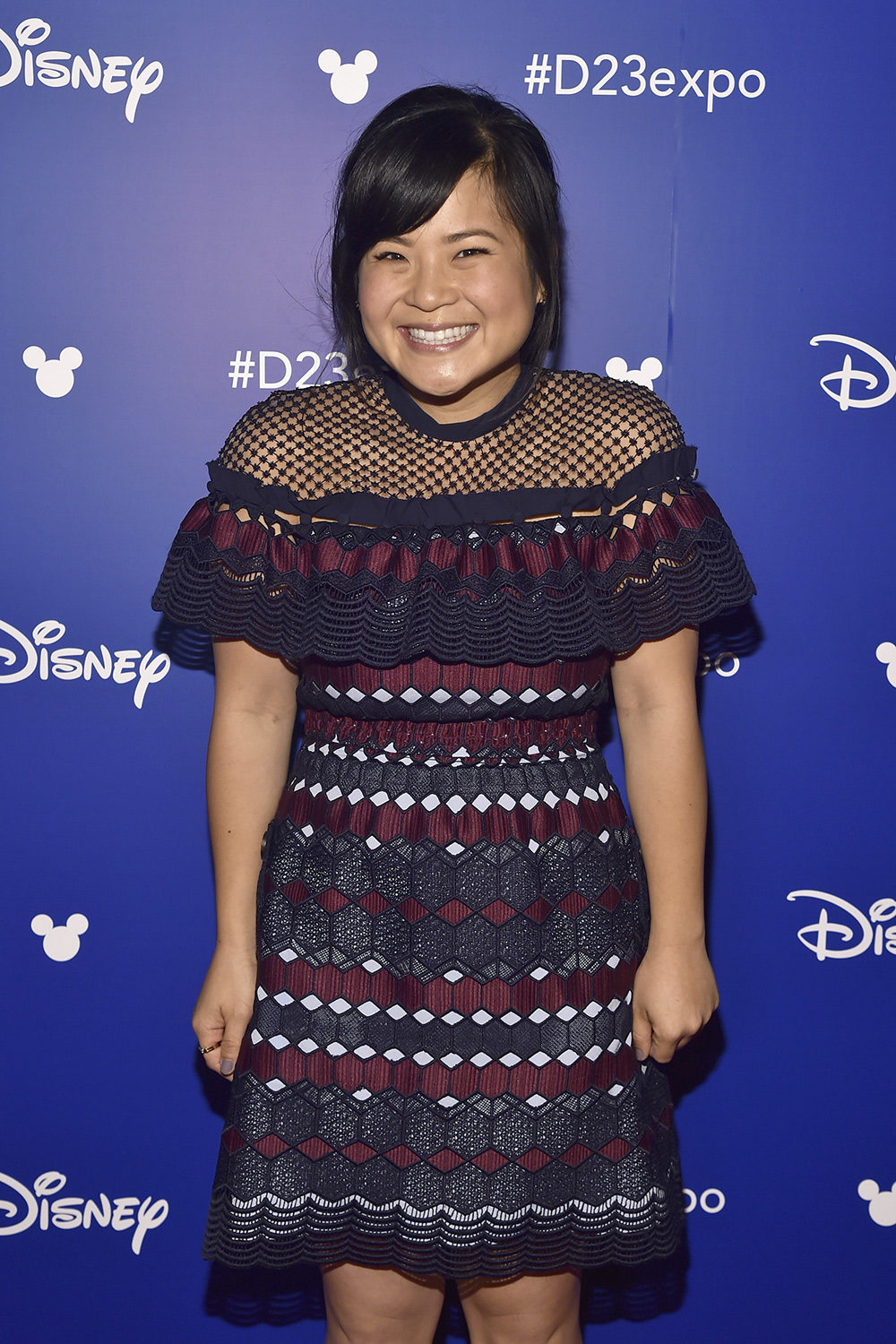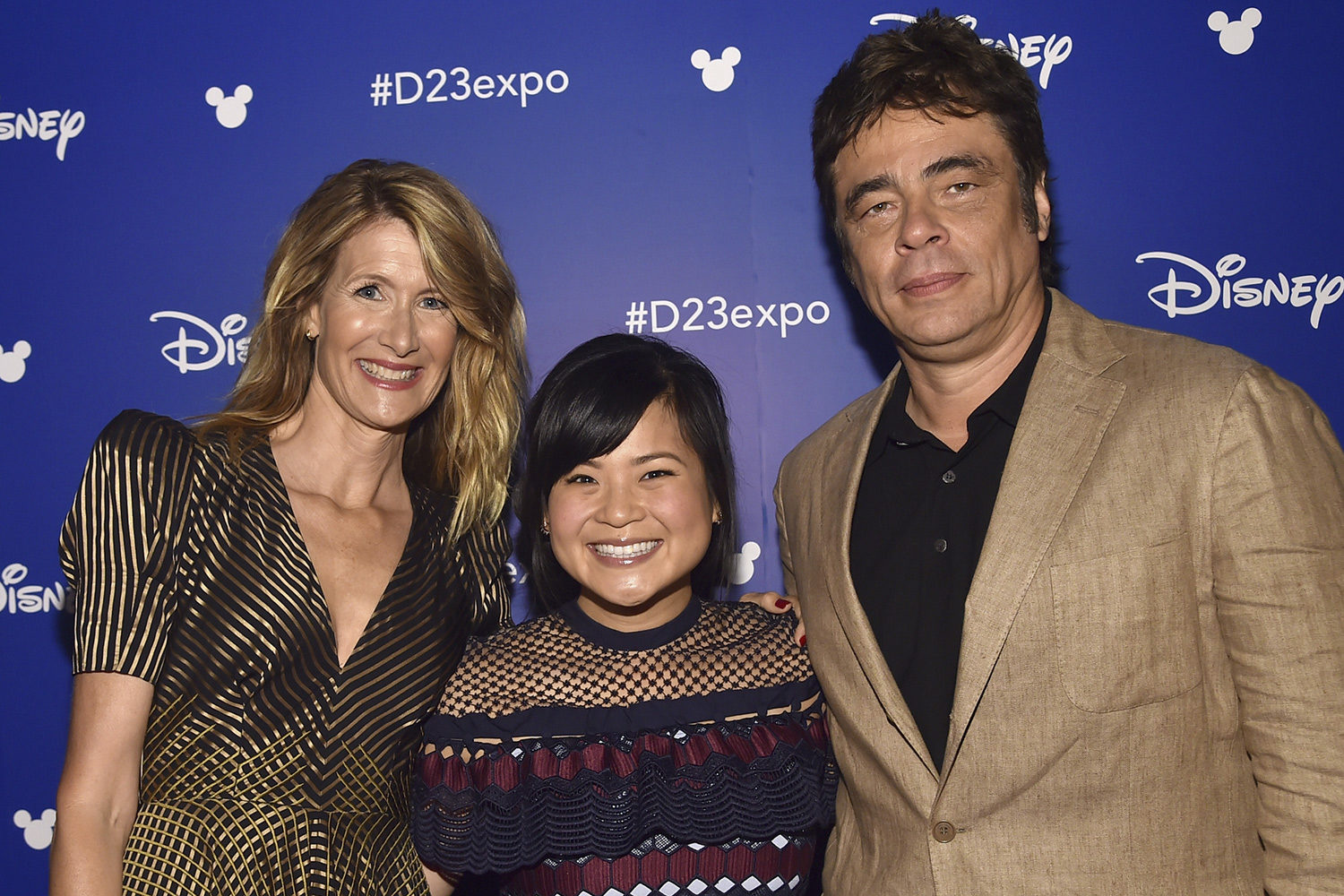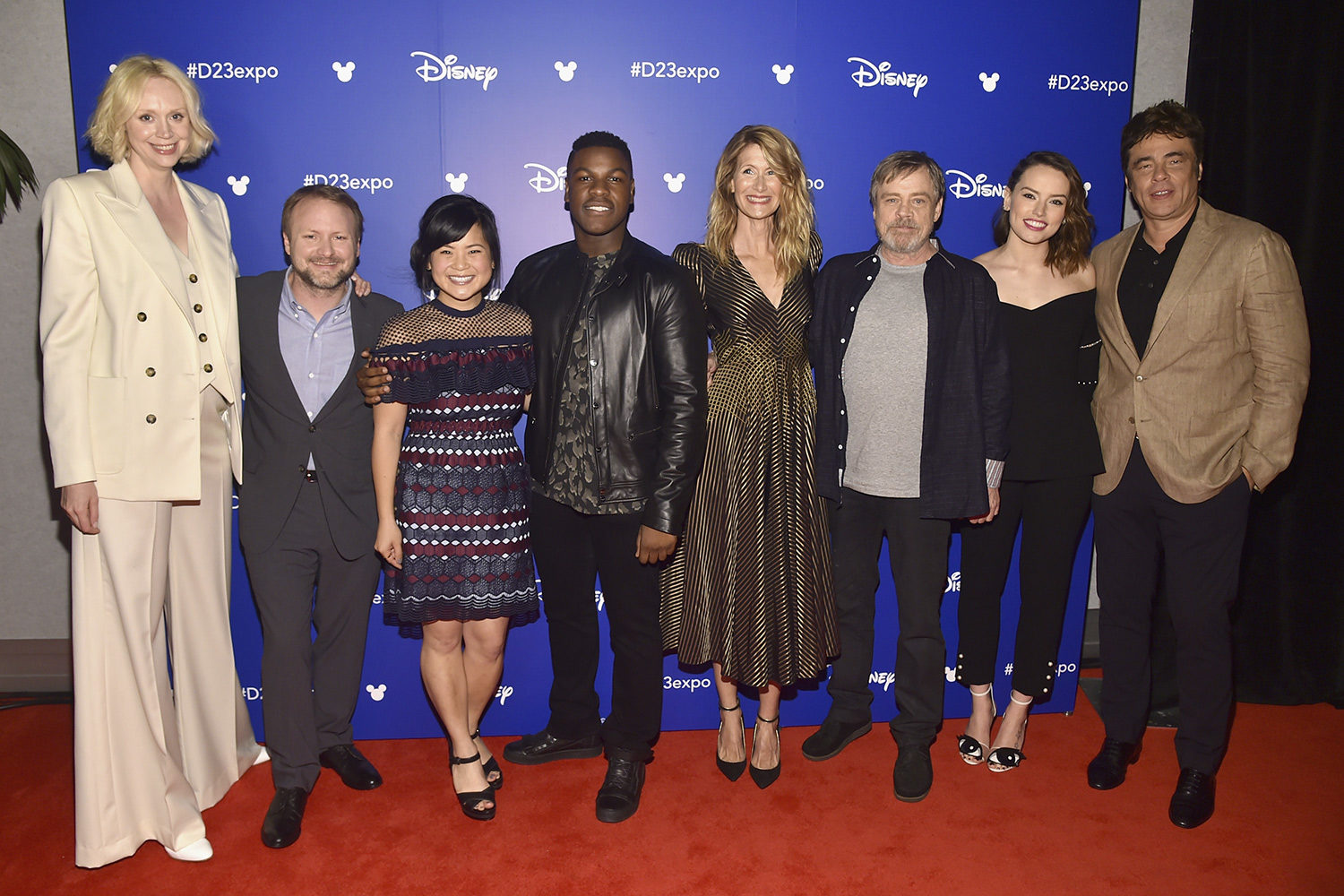 Is it December yet?