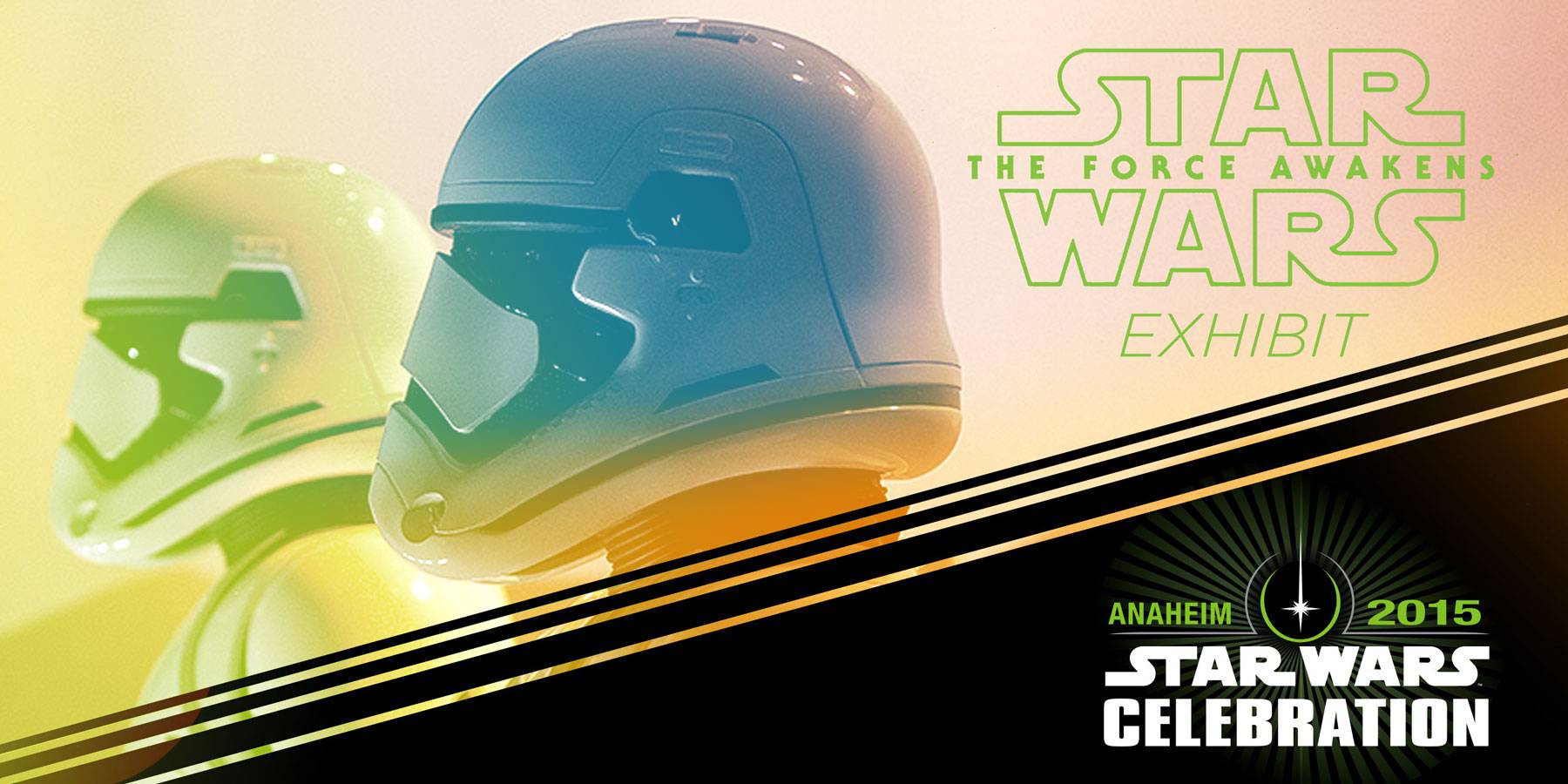 Kris Van de Sande
The Force Awakens Exhibit
May 12, 2015
Anaheim, CA — With so many panels and things to see, Star Wars Celebration Anaheim really was a spectacle for all Star Wars fans, but one stand out for me was The Force Awakens Exhibit put together by the Lucasfilm Archives. We've all seen museum exhibits revolve around Star Wars and Indiana Jones over the years but never have we been able to see first hand what the costumes would look like from Episode VII The Force Awakens! We can freeze frame the trailer all night long, but to see every fabric in full detail was exhilarating. The wait might have been long but it was worth it.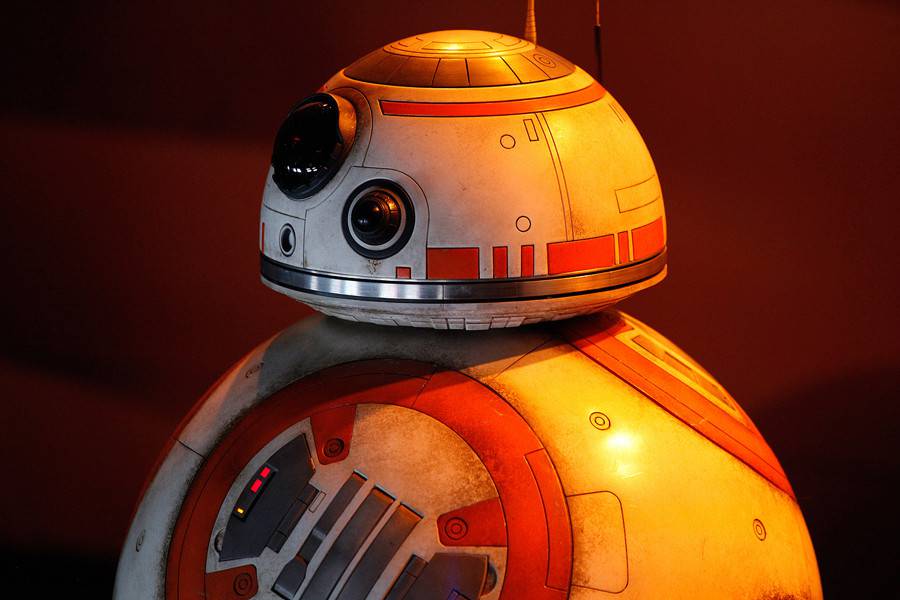 The first models you encounter are too familiar ships to Star Wars A New Hope, the X-Wing Fighter and the Millennium Falcon. Only the X-Wing is now the Resistance X-Wing Fighter, a more modern incarnation of the classic design with blue highlights rather than red. You might spot a familiar new droid in the back.
The Millennium Falcon looks just as it always has, but if you recall, the radar dish was knocked out of place in Return of the Jedi. Here you'll see what the new radar dish may look like.
Costume for FINN, played by John Boyega, on display featuring his Jacket, Shirt, Trousers, and Boots.
No, this isn't a new Sand Person costume. It belongs to REY, played by Daisy Ridley. It consists of a wrap dress, head wrap, top, trousers, backpack, wrist cuff and belt, pouch, arm wraps, gloves, boots, and staff.
Kylo Ren, the new villain of The Force Awakens has his costume displayed here including his helmet, top coat, mid coat, under tunic, trousers, gloves, and boots.
Kylo Ren also has his cross-blade Lightsaber Hilt on display.
There's a few troop variations also on display. Here's the First Order Flametrooper, which are specialized Stormtroopers of the First Order, Flametroopers carry incendiary weapons that can transform any battlefield into an infernal blaze. Neat! Their costume is built up of a helmet and armor, undercut, gussets, collar, belt, gloves, boots, backpack & gun.
Next up is the First Order Snowtrooper, the latest generation of cold weather assault Stormtroopers. Snow troopers wear advanced insulated armor and helmets that reduce the glare of icy terrain. Their costume consists of helmet, armor, and backpack, quilted tunic, collar, gloves, and boots.
On the back wall is a grouping of a variety of costumes. The two on the left are Desert Nomad and Junkyard Thug. In the center is BB-8, the new sphere astromech droid, and two First Order stormtroopers.
BB-8 is quite the impressive contraption.
Equipped with sleek armor and powerful weapons, the Stormtroopers enforce the will of the First Order.
And just like that, our excitement for The Force Awakens skyrocketed once again!
Photography by David Yeh