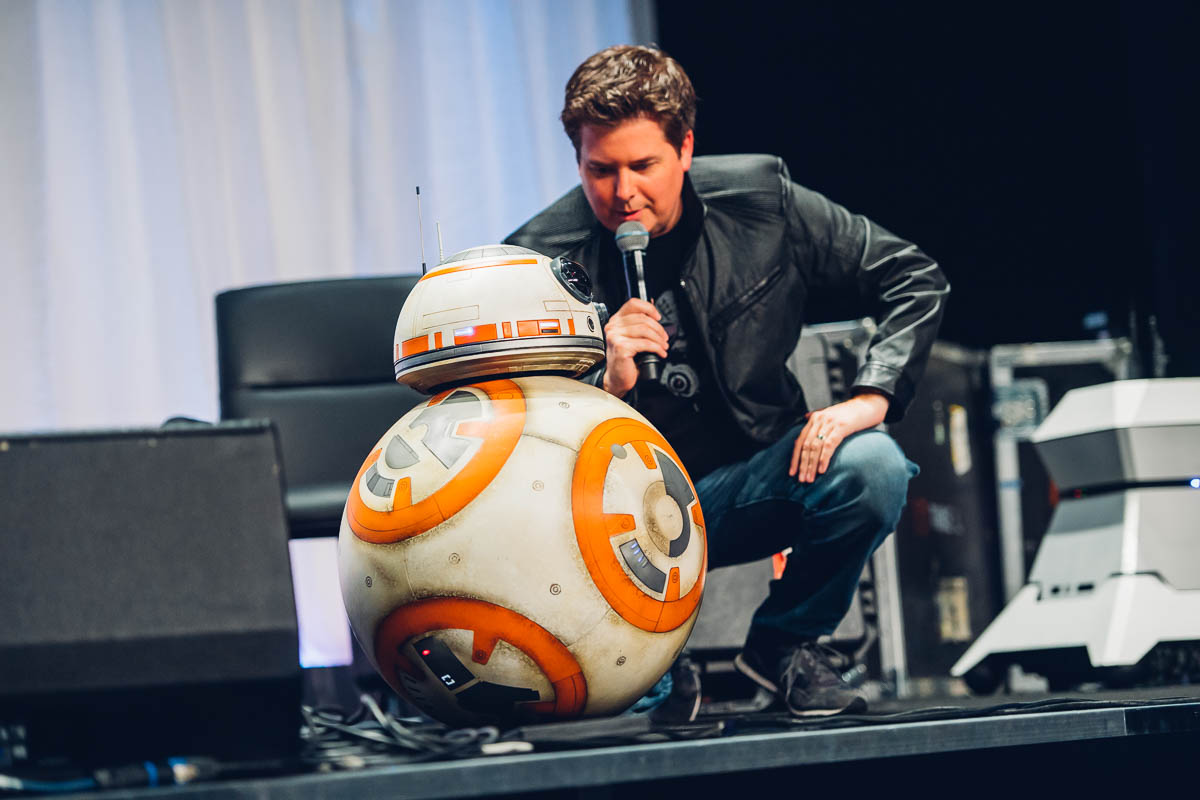 Kris Van de Sande
SWCE: The Droids of The Force Awakens
Article
July 16, 2016
I still remember the first time they rolled out BB-8 on the stage at Star Wars Celebration Anaheim. It was amazing to see that little droid with so much attitude and feistiness roll around, and prove everyone that it was all practical and 'not just another digital effect'.
Friday, Oliver Steeples, Lee Towersey, Matt Denton, and Josh Lee took the stage to talk all about the droids of The Force Awakens.
You can relive the entire panel on starwars.com, but let us allow you to show you the highlights.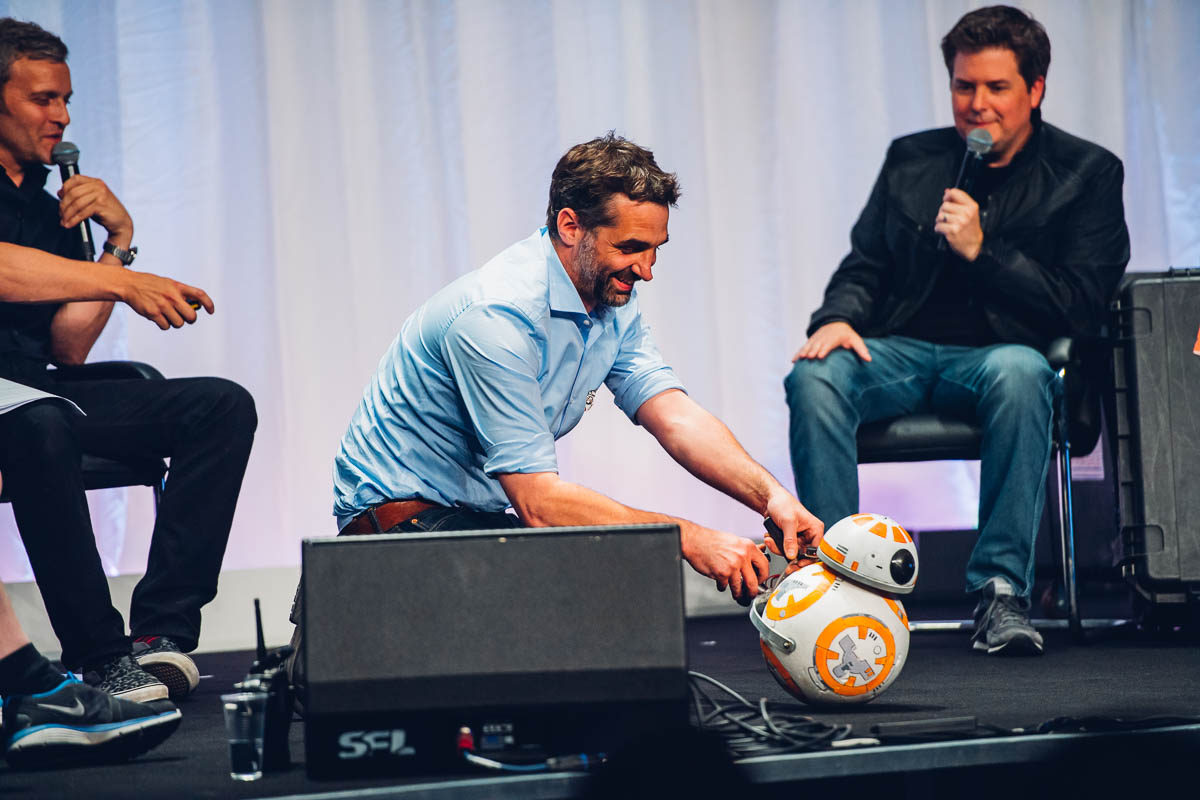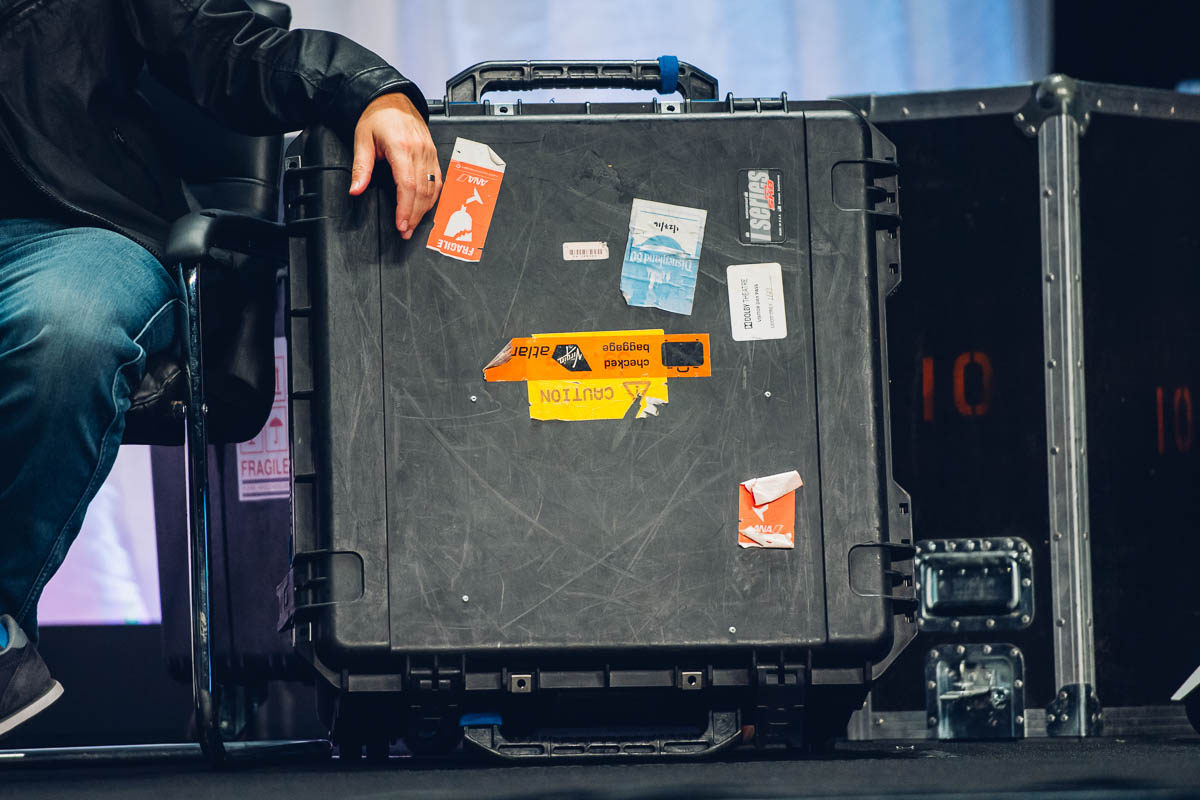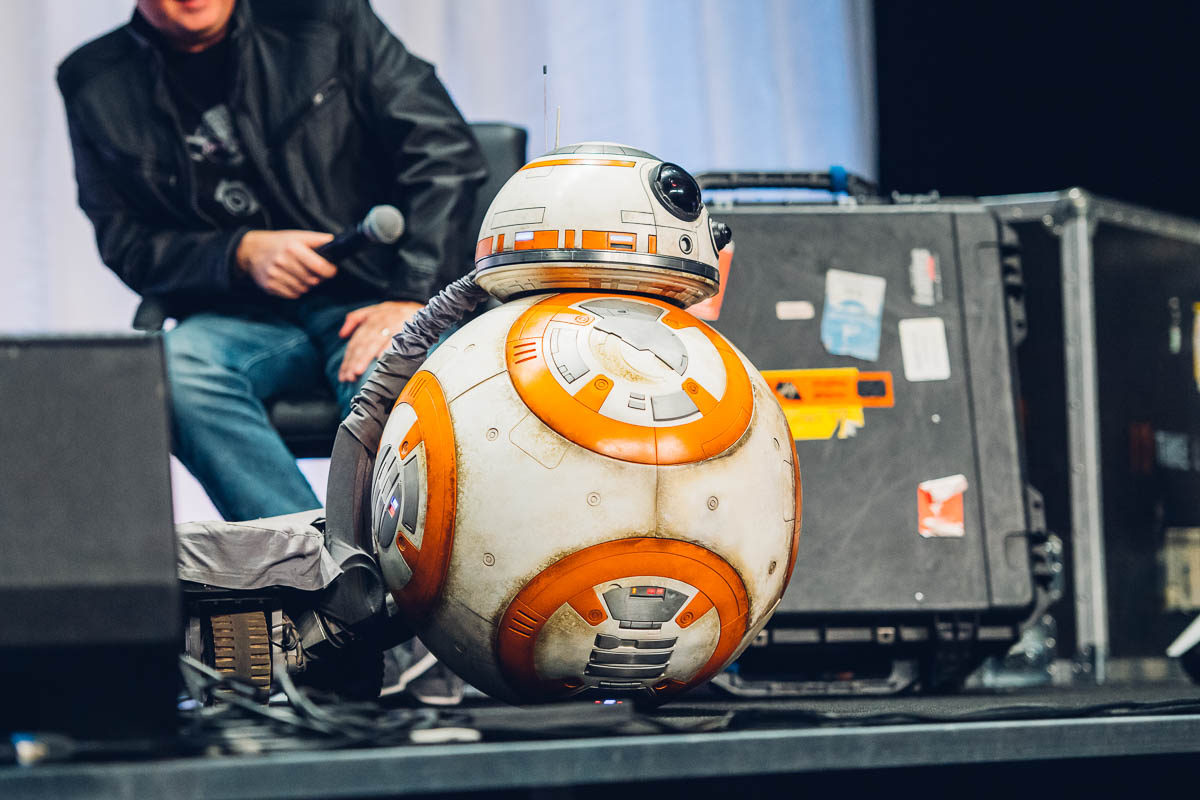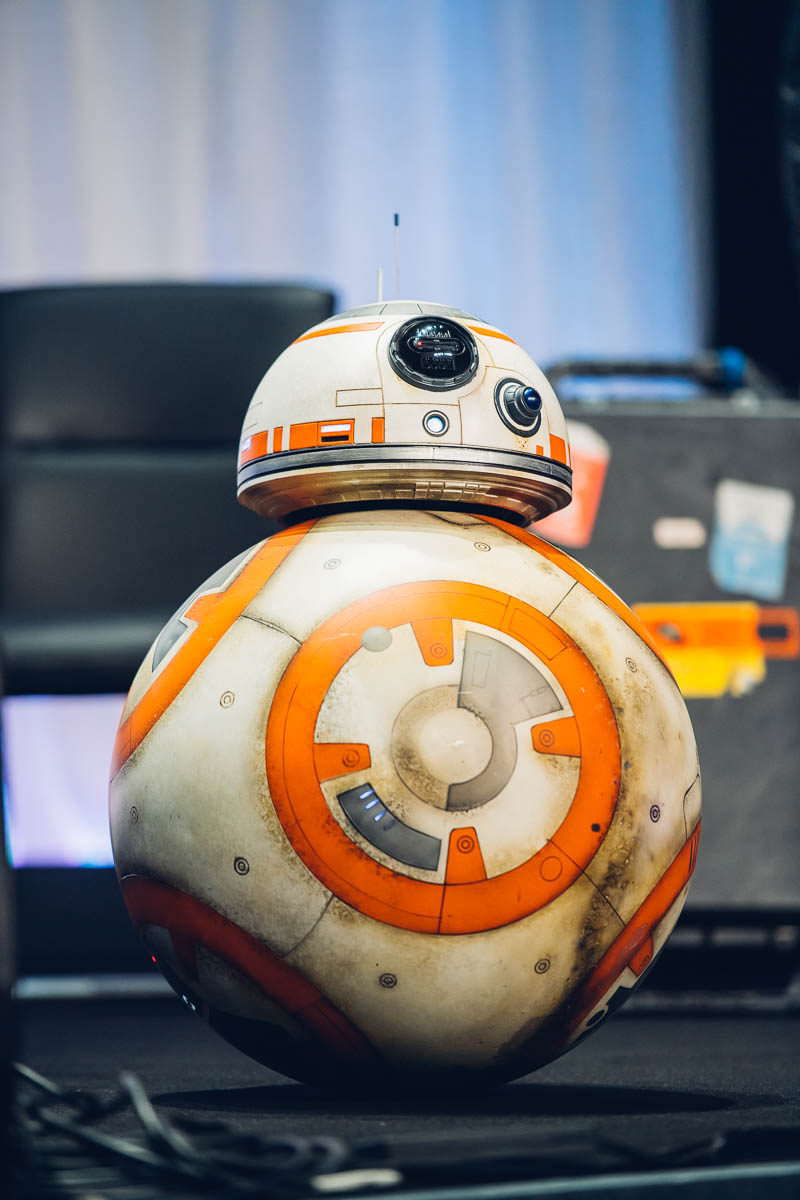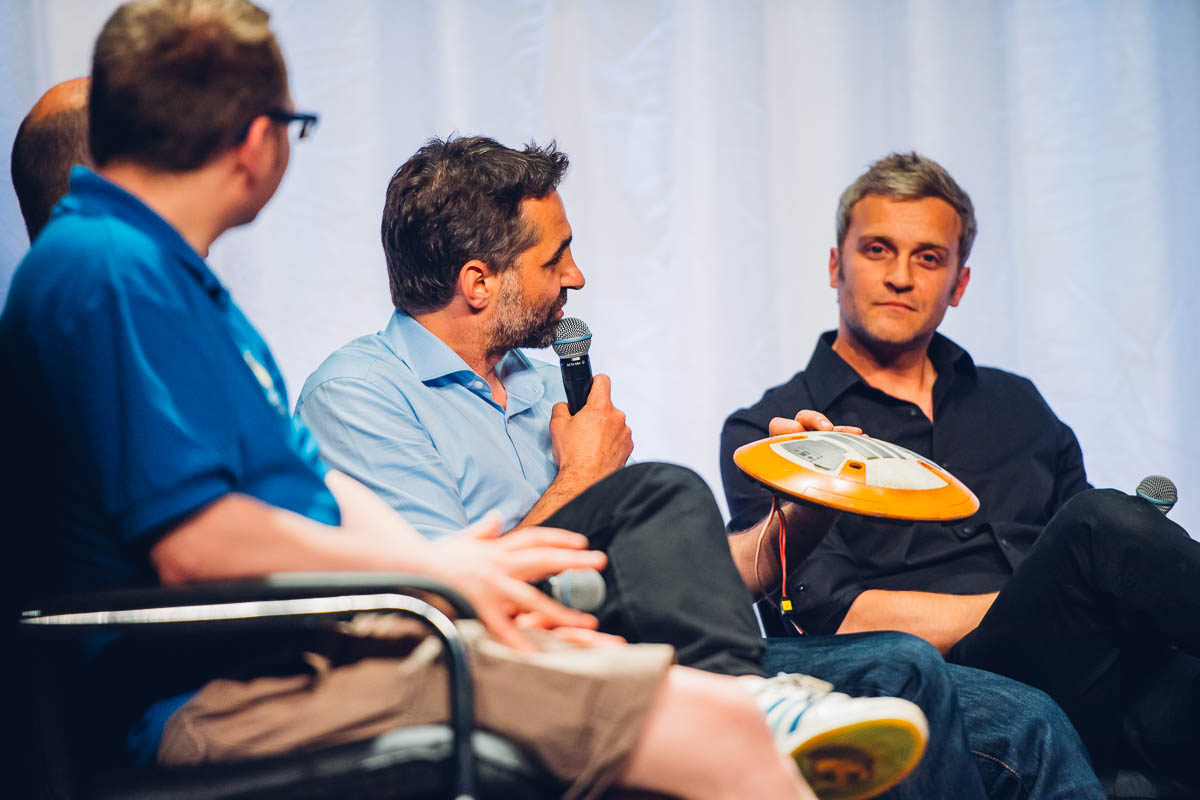 Relive the panel here: