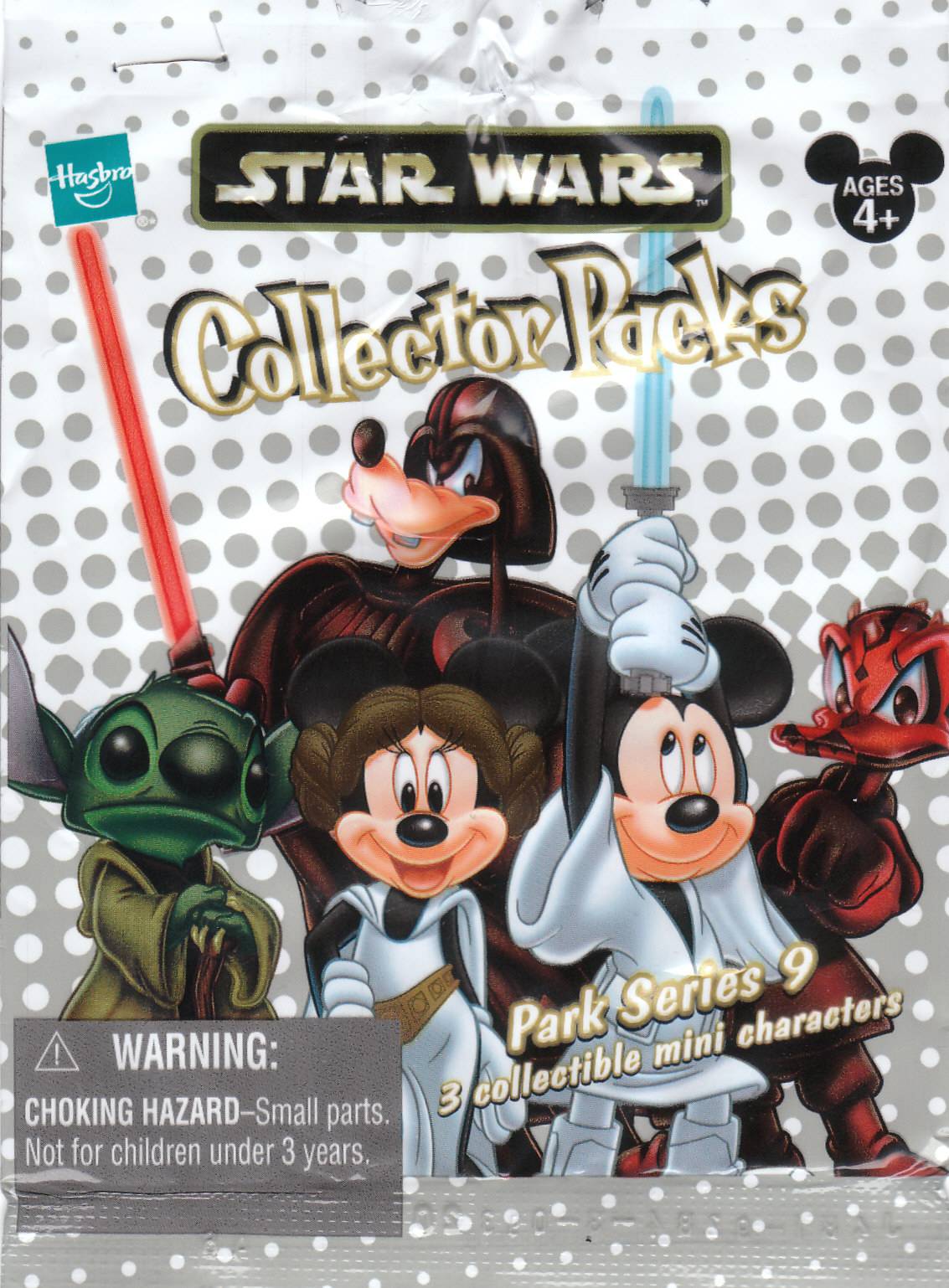 Brian Curran
Series 9 Collector Packs
December 24, 2009
Watch store shelves at Disney Theme Parks in the next few weeks for Series 9 Collector Packs. We have an exclusive peak at the package design.
There are 18 characters in this series that include:
AT-AT, Tusken Raider, Red Imperial Guard, Darth Vader, Ep.2 Clone Trooper, Teek (from Ewok movies), Greedo, Admiral Ackbar, Vader Advance Tie-Fighter, Jawa, Jango Fett, Star Destroyer, Death Star, Goofy as Vader, Stitch as Emperor, Donald as Darth Maul, Star Tours Cast Member (orange costume from attraction), DL-X2 Droid (from attraction).
Each pack comes randomly assorted with 3 characters and retails for $5.95 per pack.
You can find them in this packaging: