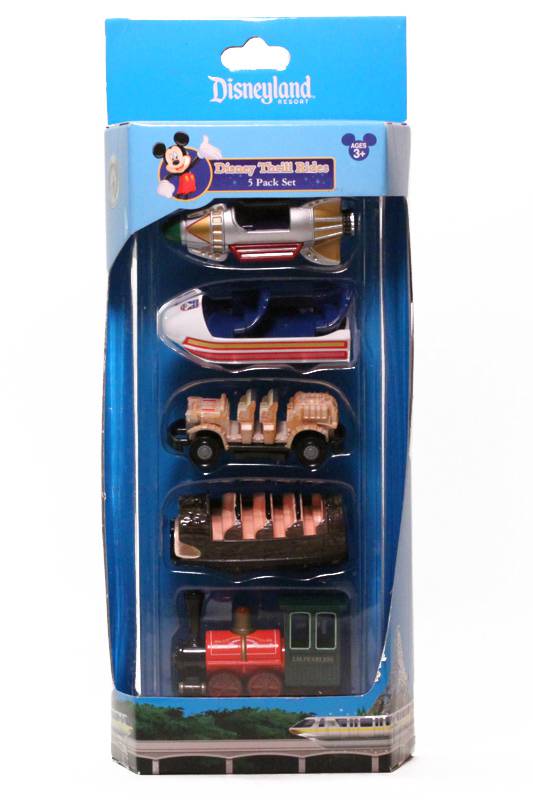 Disneyland Thrill Rides Vehicle 5-pack
Found in the parks at last is a die-cast vehicle representing Indiana Jones Adventure.  Packed along for the ride are vehicles for Matterhorn Bobsleds, Astro Orbiter, Big Thunder Mountain Railroad, and Splash Mountain.
This Indy ride vehicle unfortunately is only a repaint of the Dinosaur vehicle from Disney's Animal Kingdom but it's good to get some Indy representation at last.