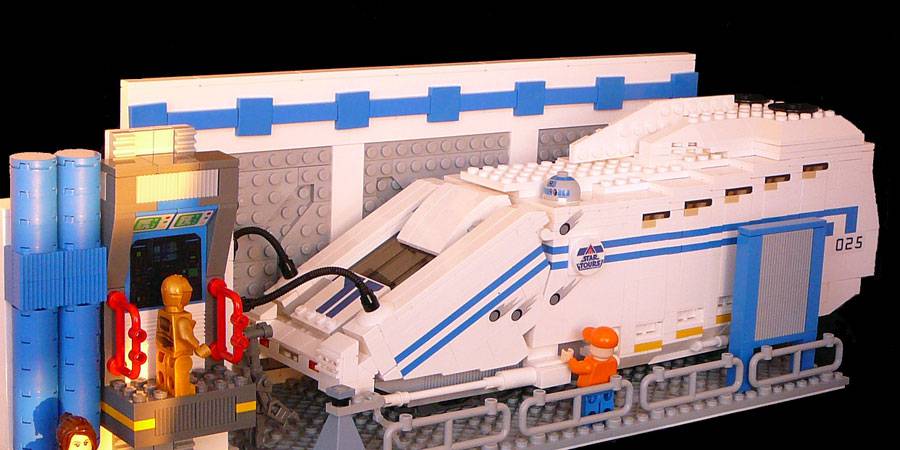 Kris Van de Sande
Custom Lego Starspeeder 3000
June 16, 2011
A few weeks ago we found a few images of this very cool custom Starspeeder 3000 made of Legos. We quickly contacted Harald 'HJR' Roossien to see if he would be interested in having his custom vehicle posted on EndorExpress…
Harald was kind enough to send over several photos and a great decription of how he put together his Lego diorama:
I started thinking about creating a LEGO version of the Starspeeder 3000 when I visited Disneyland Paris in March 2010, and being an avid Star Wars fan, went to the Star Tours ride of course.
At the park I saw a toy version of the Starspeeder 3000, and being a LEGO model builder (albeit not by profession) I immediately started thinking of remaking the vehicle in LEGO bricks.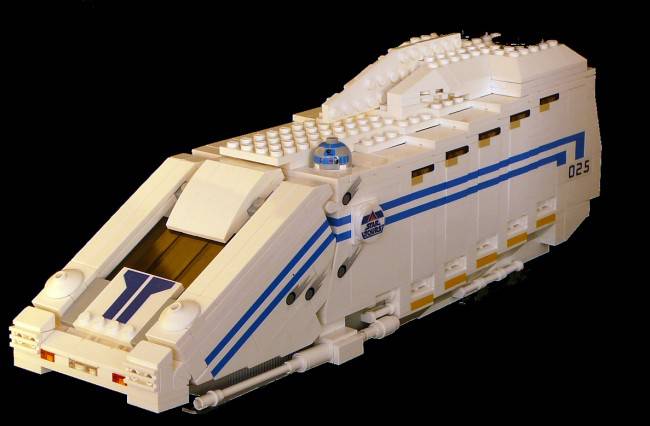 I started looking for background info and reference material, and of course landed on EndorExpress.net as well. I got quite a few good pictures from the site, and especially the diorama of Mark Patton helped a lot.
As with all my designs, I started off building the vehicle in a LEGO-based computer programme called MLCad (see www.ldraw.org for more info), which works perfectly as you don't have any limitations whatsoever in building LEGO creations, and of course it takes up a lot less space than building with 'real' LEGO bricks.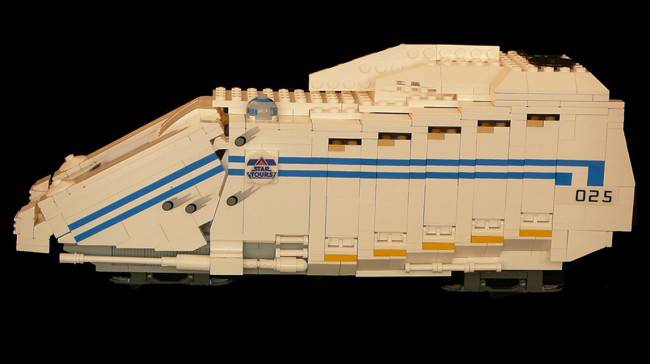 After having built up the model in the digital universe, I checked whether the pieces I required actually existed in the real world (unfortunately LEGO do not make all their parts in 60 colours), and then started ordering the pieces I did not have in my own collection from the Internet. I know from 'proper' model builders that they need to but up several copies of one scale model in order to build what they want via so called 'kit-bashing', but in the world of LEGO you can actually buy individual pieces from many online shops concentrated on one website (www.bricklink.com), or buy individual parts directly from the LEGO company (although some limitations apply ordering there). If I'd have to make a rough estimation, I think the parts of this model cost me about 350$ / 325€.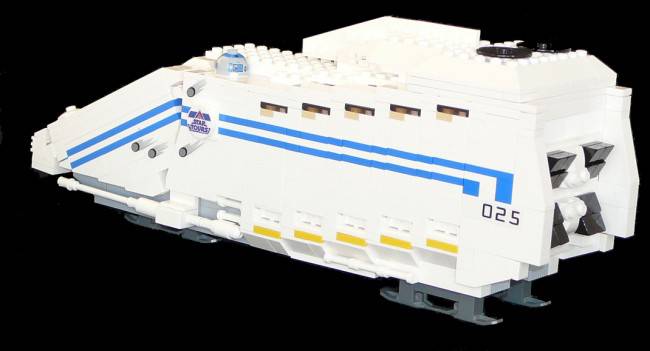 Building up the actual model is the last step in the process. It always occurs that something you have thought of in the digital world can't be done in the real world, so I did have to alter some things, but the actual model is still for 99% similar to the digital one.
The last step was stickering the model, and in this case I used both LEGO's own stickers (like the impact scars on the side, which come from a LEGO police set), and my own designs. The sticker on C-3PO's screen is actually a picture of an Atari Arcade Cockpit, but with a Star Tours logo and a blueprint of the vehicle. Unfortunately the white colours got lost in the sticker printing process, so I still need to work out a new one for that.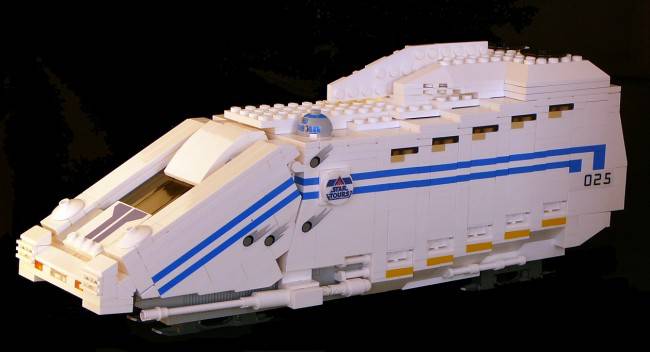 All in all I'm pretty happy with the result. It's a pity that LEGO doesn't have a system to open doors without showing enormous gaps. Because of this I was forced to have the side doors open vertically, the alternative would be to have three doors instead of the 'actual' five. I got a lot of positive feedback on the vehicle, and as with all my other built models, I'll not take it apart to build something new. So unlike the Starspeeder 3000 at Disney, mine's here to stay!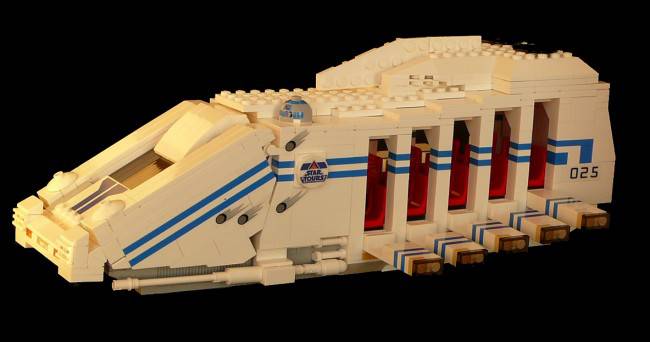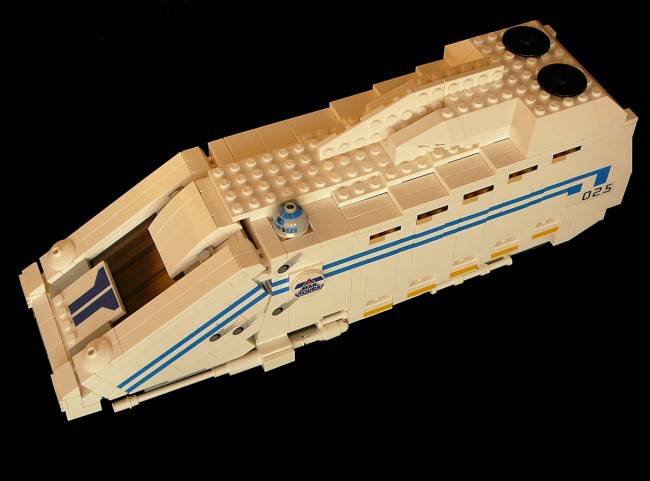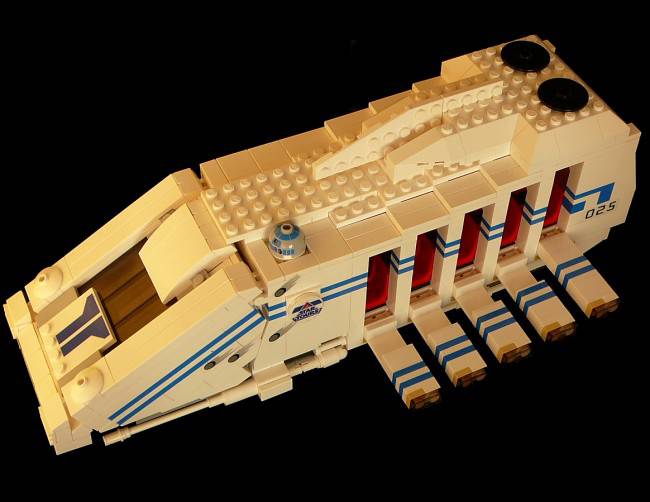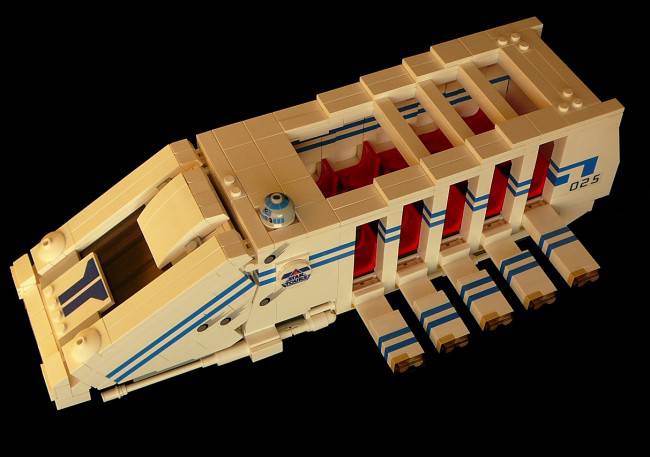 Doors had to open vertically, or the sides would not look smooth when closed. There are some bars in the open structure to keep the vehicle rigid.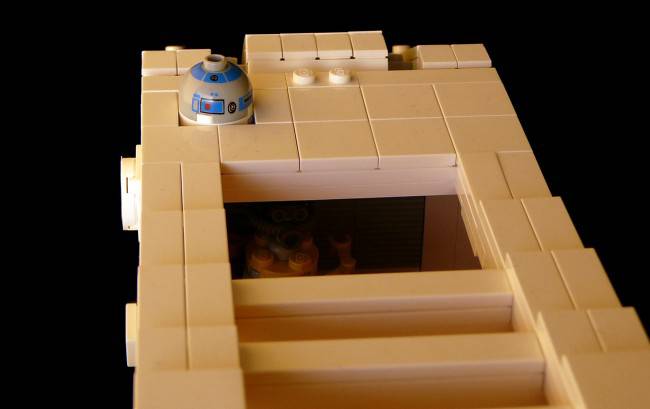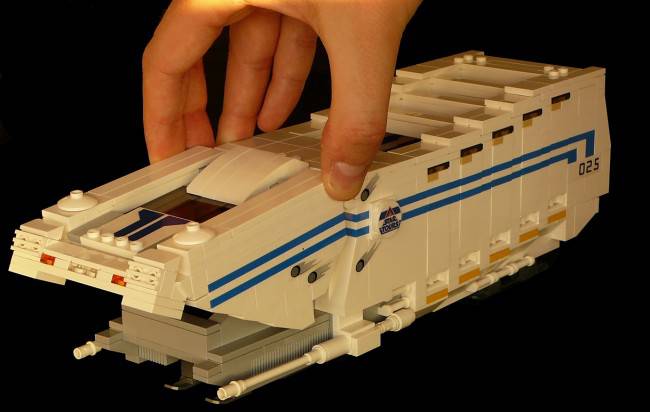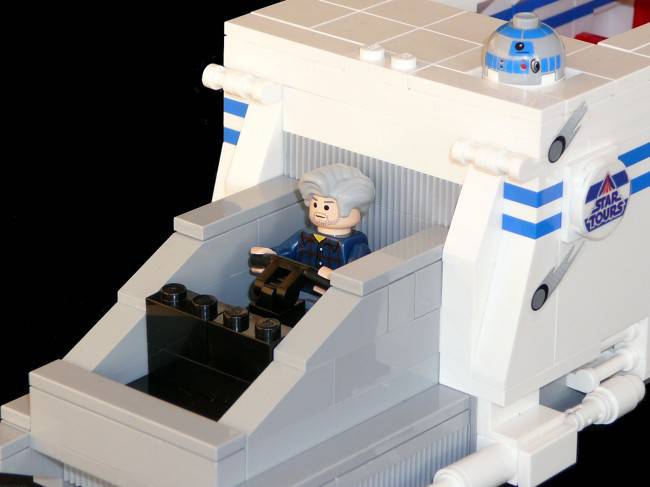 You don't really think RX-24 is such a bad driver, do you? The actual piloting is done by George Lucas himself!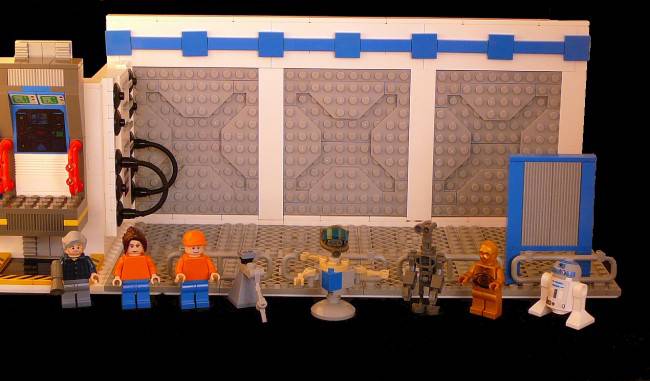 The Star Tours crew (from left to right): George Lucas, two Star Tours employees, DL-X2, RX-24, G2-9T, C-3PO and R2-D2.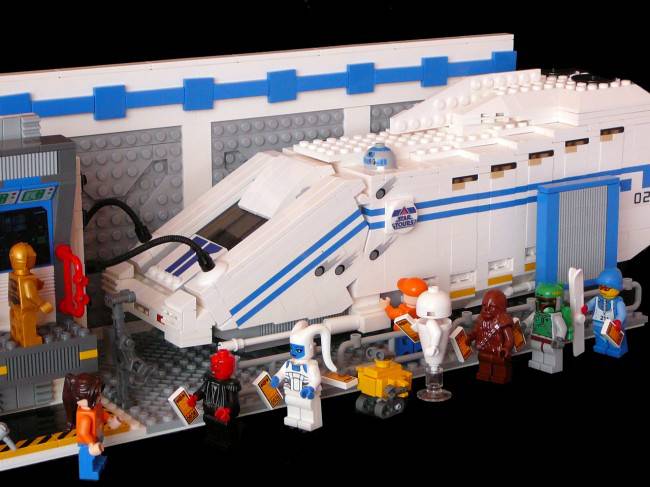 A new group of travelers is under way (from left to right): Vilmarh Grahrk (aka 'Villie'), Astraal Vao, Wall-E, EVE, Chewbacca, Boba Fett (Just escaped from the Sarlacc pit and now looking for a new ride) and a skieer who seems to be on his way to Hoth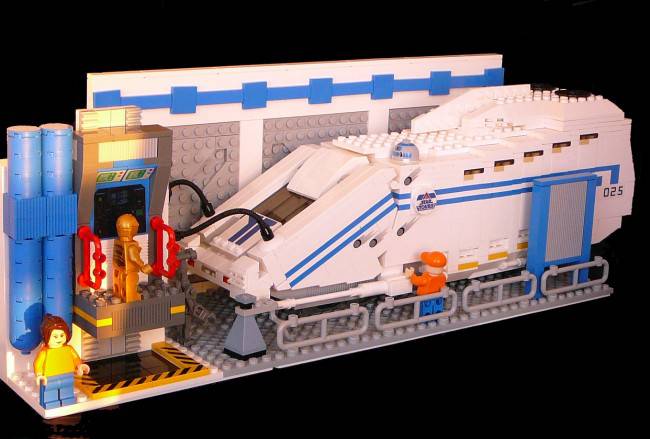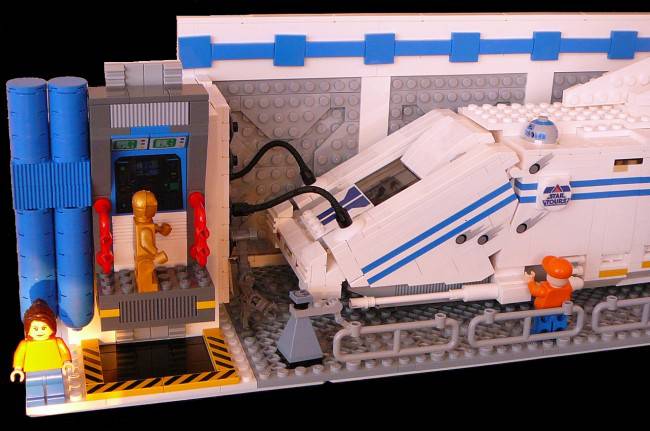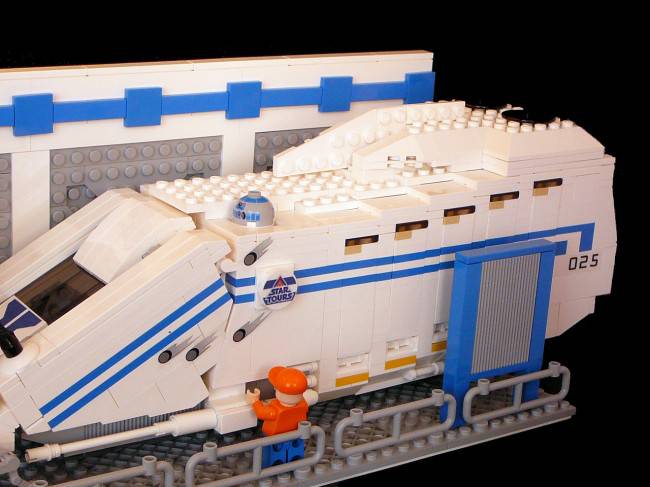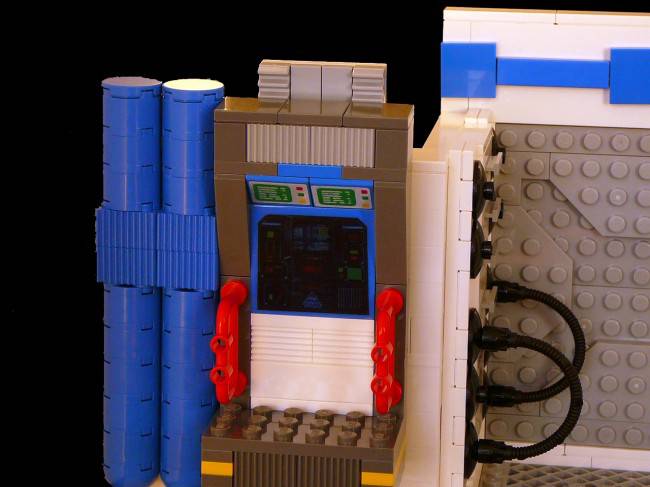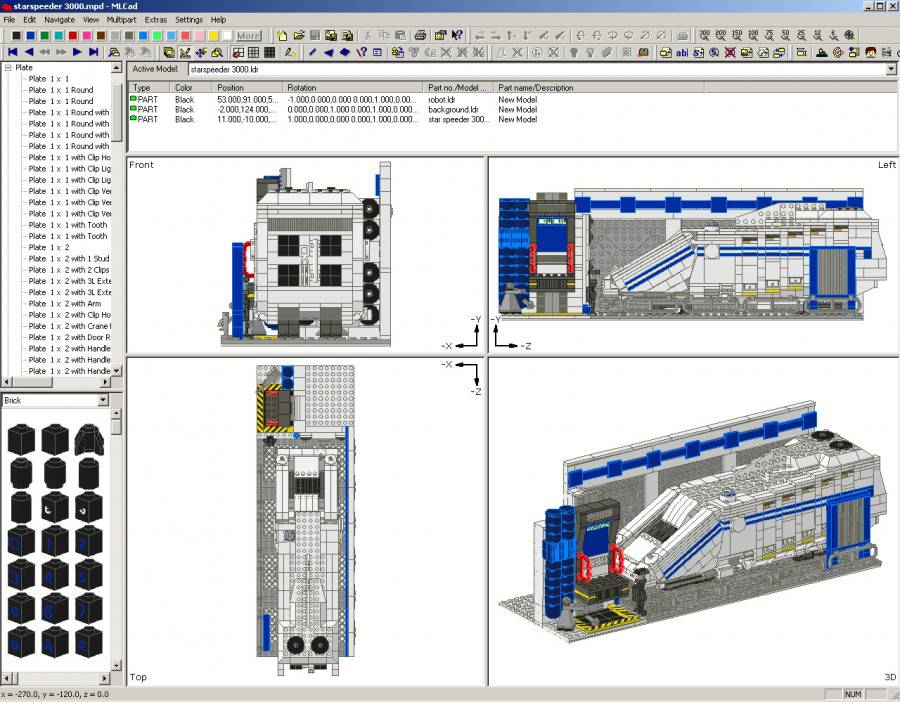 Thanks Harald !!