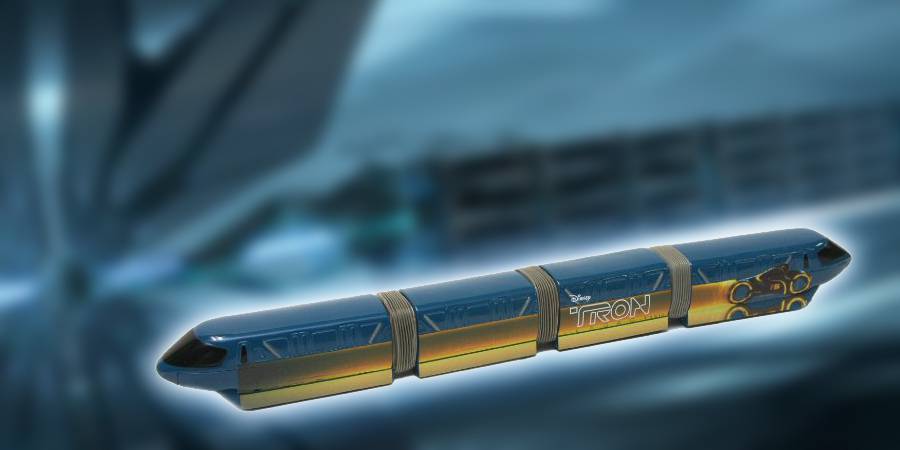 Kris Van de Sande
Disneyland Monorail Play set and Die Cast TRON Legacy Monorail
July 1, 2011
Today we have a sneak peek of the Disneyland Monorail play set and the die cast Tron Legacy Monorail "TRONorail" set. Where will they debut? How much will they cost?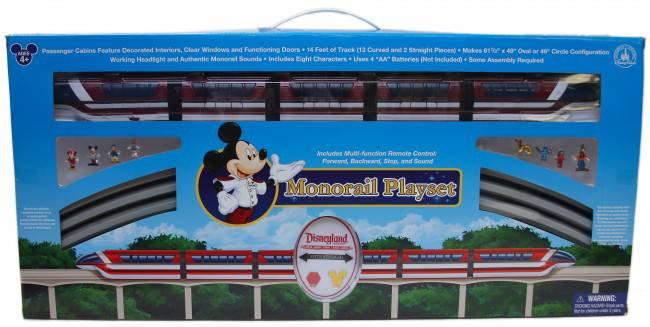 Disneyland Monorail Play set:
This is a full working battery operated Monorail toy, similar to the Walt Disney World toy. The Disneyland version features the new Disneyland Mark VII monorails. This toy features select tracks of on-board audio that are heard while riding the Disneyland Monorail. It also has an all new remote control feature. You can start, stop, reverse, and activate sound from the remote. It does have pop-open top passenger cabins and comes packed out with articulated micro-characters for additional play.
Disney will be releasing a small quantity "sneak peek" of the new Disneyland Monorail Play set at the D23 Expo. A full release date has not been confirmed yet, but it will likely be towards the end of this calendar year.
Disneyland Monorail retail is $79.95.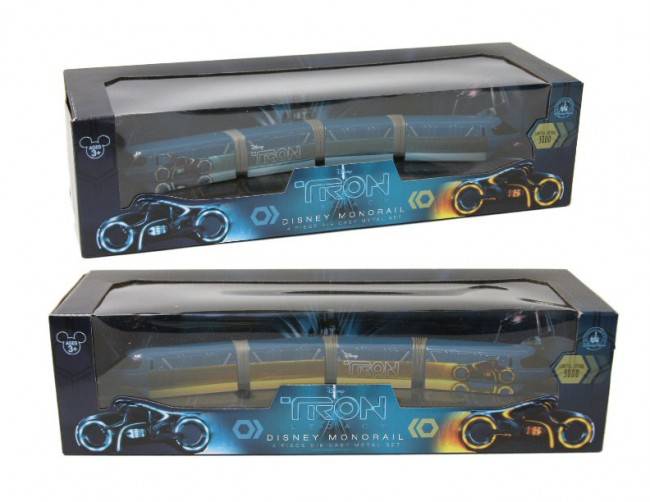 TRON Legacy Disney Monorail Die Cast Metal Set:
Since the original TRON debuted in theaters, the TRON franchise has always enjoyed a very passionate and dedicated fan following. To market the new TRON Legacy film, the TRON Monorail (The "TRON-O-RAIL") was created at Walt Disney World. Since the launch of the Monorail, we have been repeatedly asked to create a toy replica of the TRON Monorail. Although we never originally intended to do a toy version of the Monorail, D23 presented a very unique opportunity to create a LE toy, such as this, that would have strong Disney affinity appeal. Even though the TRON Monorail does not run at Disneyland, the presence of ElecTRONica has given the TRON brand a strong presence at the west coast resort. For a toy, the edition size is pretty small, but the Disney Theme Park Merchandise team is hopeful that there will be enough quantity to satisfy all of the guest requests that they have received over the last year.
The TRON Monorail is a limited edition push-a-long die-cast, approximately 12″ in length. The edition size is 3000 pieces. It is being introduced at D23. If there are still quantities available after D23, it will be distributed among Walt Disney World and Disneyland park locations.
In order to match the actual Walt Disney World TRON Monorail, both colors are featured on the toy. For collectors, it is important to note that the edition size is split in half. 1500 will have the blue side showing, and the other 1500 will have the orange side showing.
The retail is $19.95.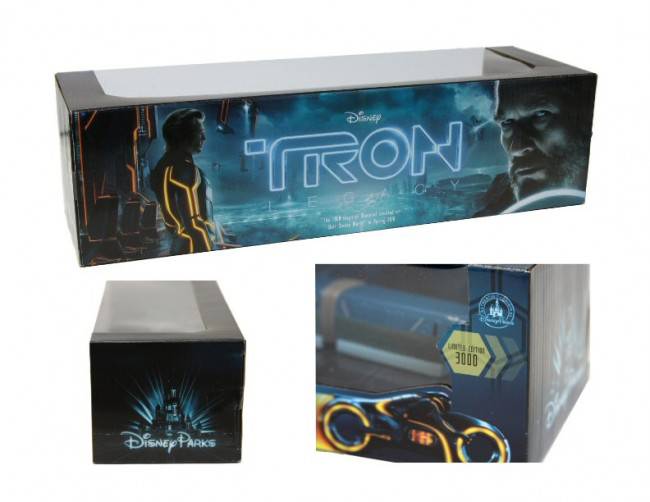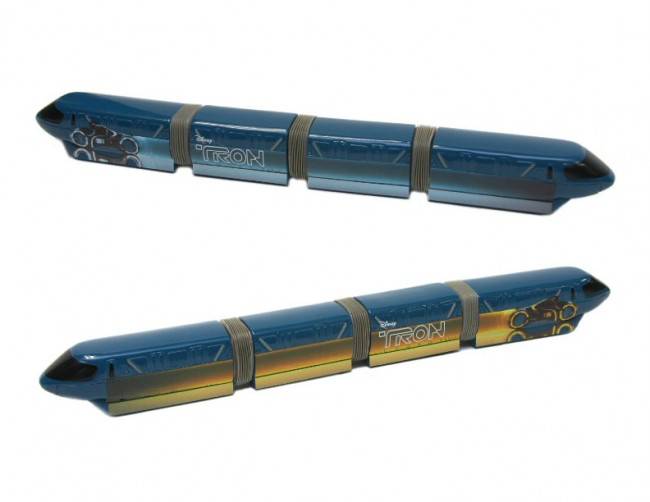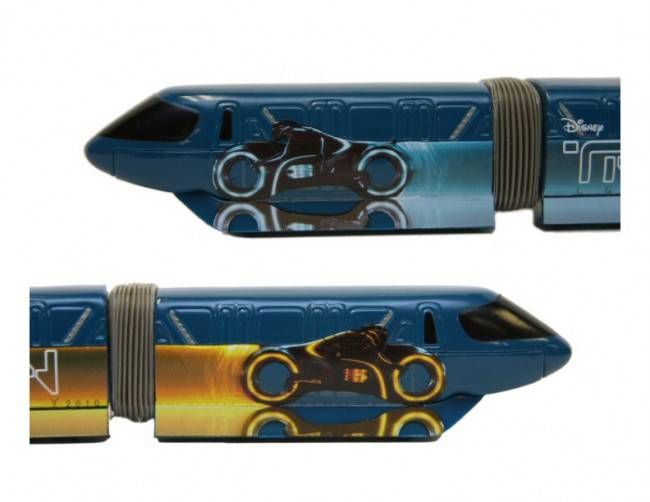 Thanks to Disney Theme Park Merchandise for the information and images.
Images © Disney