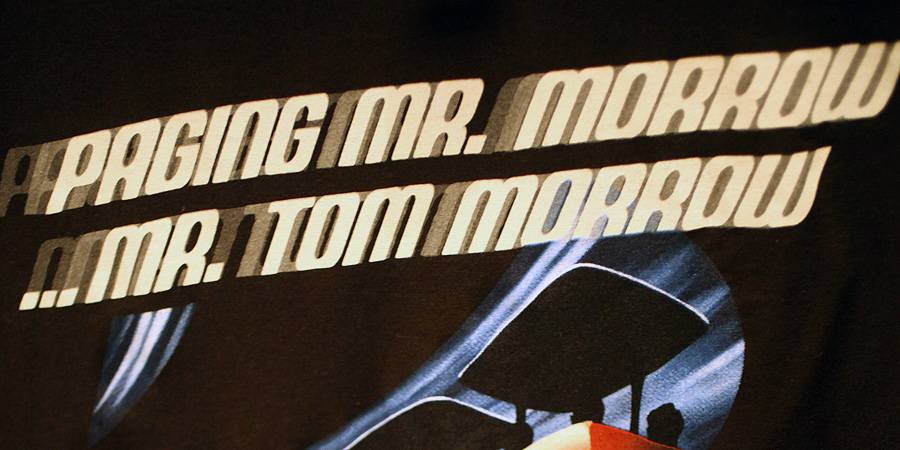 Paging Mr Tom Morrow
There's a new Tee available at Disneyland that doesn't just make reference to the classic PeopleMover attraction, it's actually there in plain sight!  "Paging Mr. Tom Morrow!" with the classic vehicles and a look at the city of Tomorrow can now be bought at the Emporium at Disneyland.
Isn't it great when when the folks in Merchandise make stuff that we actually want?  Go out and get yours now!