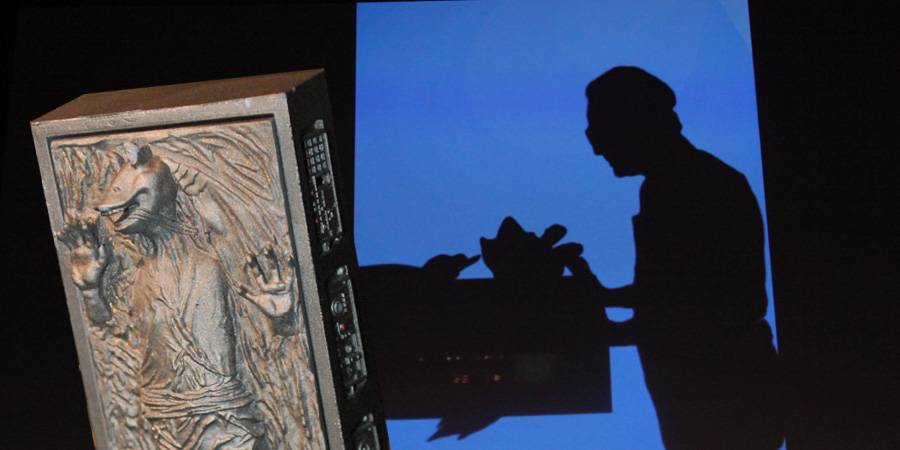 Kris Van de Sande
SDCC Exclusive Jar Jar in Carbonite
February 15, 2012
When Star Tours 2.0 opened its gates in the Summer of 2011, eagle-eyed fans may have noticed a familiar being encased in Carbonite. This being, confirmed by Tom Fitzgerald of WDI is none other than everyone's favorite Gungan, Jar Jar Binks.
Toy company Hasbro has recently announced its exclusive for attendees of the San Diego International Comic Con this July and it's, you guessed it, Jar Jar Binks encased in Carbonite.
The San Diego Comic-Con International exclusive also comes with six other figures, one representing each Star Wars film. Our friends at Yakface.com has more details. For any fans collecting Star Tours, this is certainly one to add to the collection!
For more information on the San Diego Comic-Con International, visit www.comic-con.org .
New York Toy Fair Images courtesy of Yakface.com Thanks!