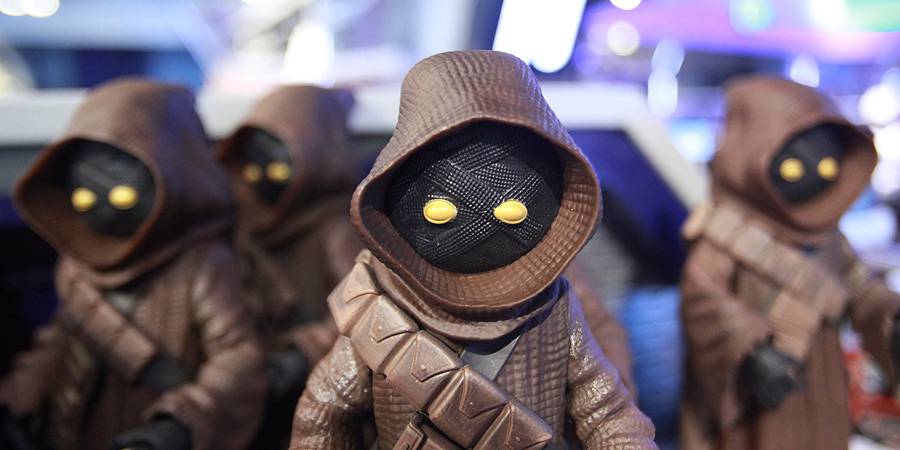 Brian Curran
New Star Wars Merch at Disneyland
May 28, 2013
Have you ever gone into a store not expecting to spend any money and it turns out to be the exact opposite? This was precisely the scene at my most recent visit to Star Trader at Disneyland Park. My jaw dropped, eyes bulged, and my brain immediately shut off. The biggest gets for me are the new action figure sets by Hasbro: STAR TOURS Search for the Rebel Spy and the STAR TOURS Sector 2 Security, each going for $34.95.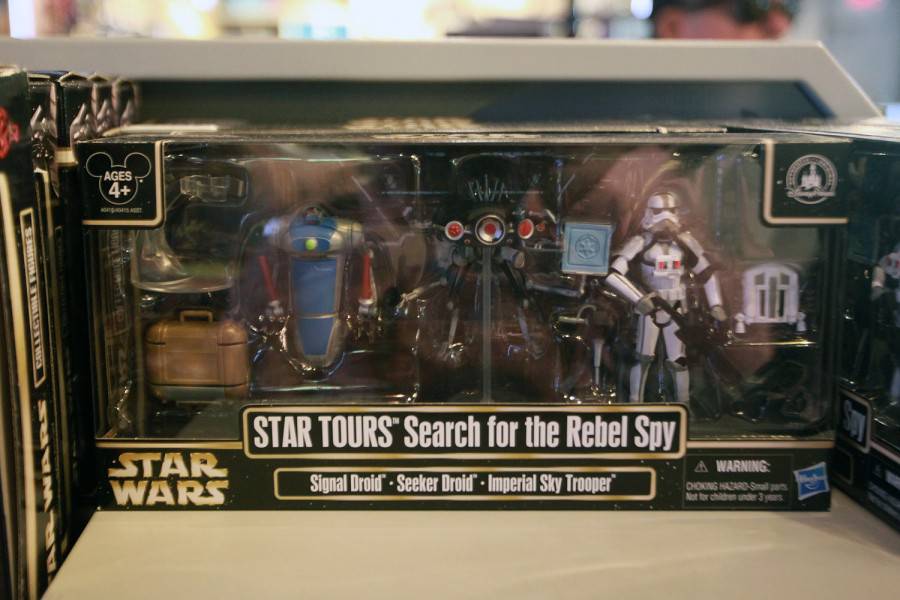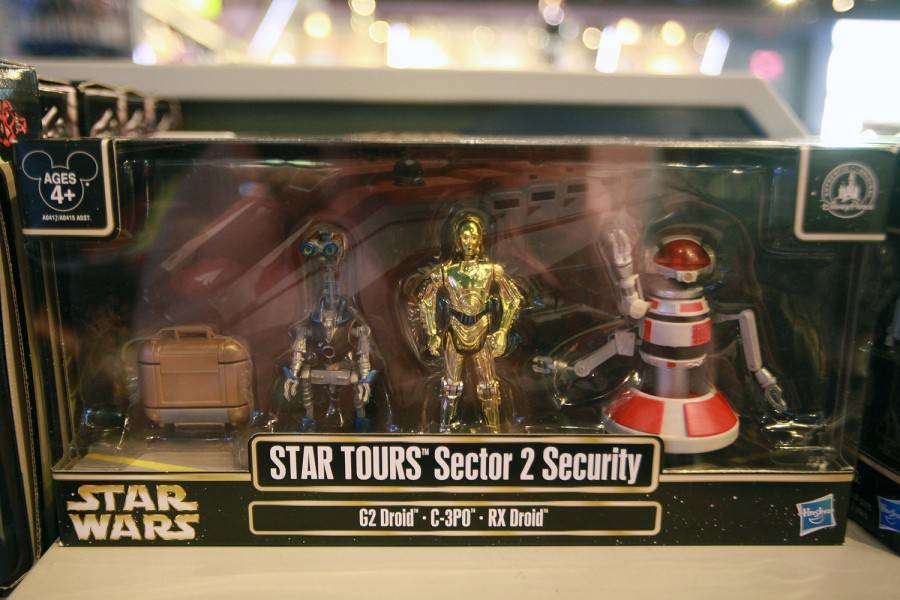 There's also the new Jedi Mickey's Starfighter ($34.95), Sarlaac Attack ($29.95) sets that feature your favorite Disney characters in Star Wars scenarios. But Mickey isn't the only one doing cosplay, the Muppets also released a new set featuring Bean Bunny as an Ewok and Uncle Deadly as the evil Emperor Palpatine.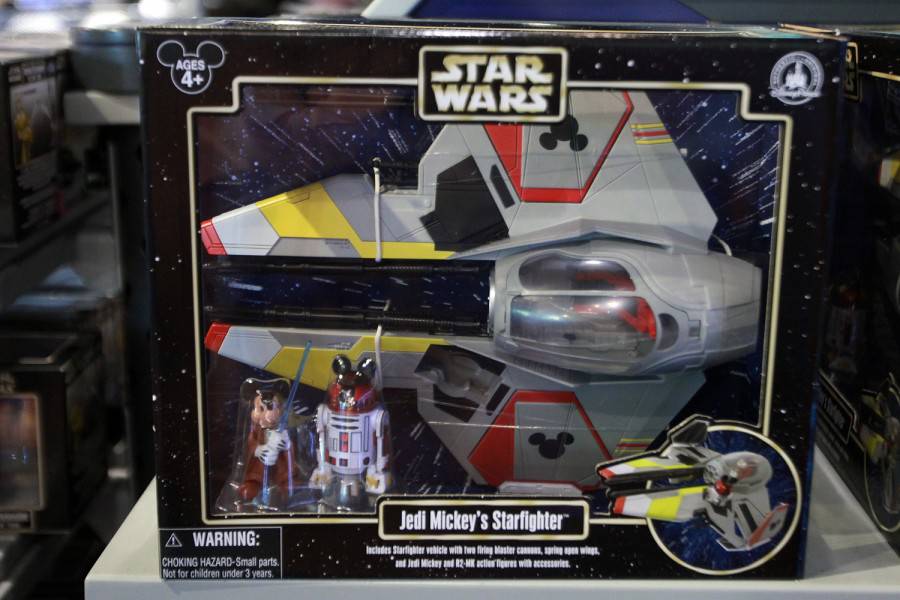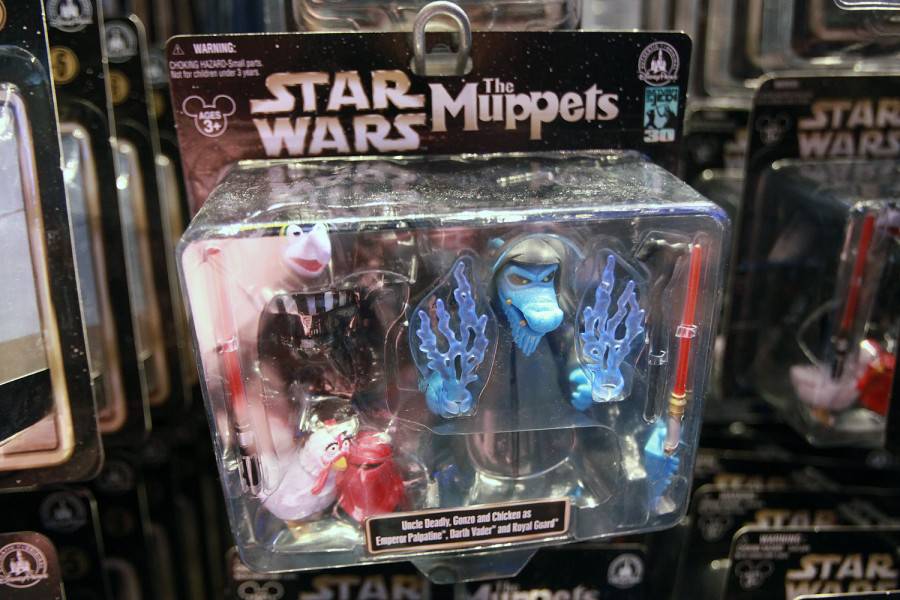 But the "truck" doesn't stop there! The new Disney-Pixar CARS are also getting in on the act with their own Star Wars get ups. Each will run you $9.95 which does seem like an awful lot but they're awful cute.
Then there's the new Chip n Dale as Ewoks plush toys and also the brand new Princess Kneesa Ewok plush ($16.95)!!!! EWOKS!!!! Not pictured here is also the just released Star Wars Disney Vinylmation Series 3 that feature fan favorites Admiral Ackbar and Wicket the Ewok.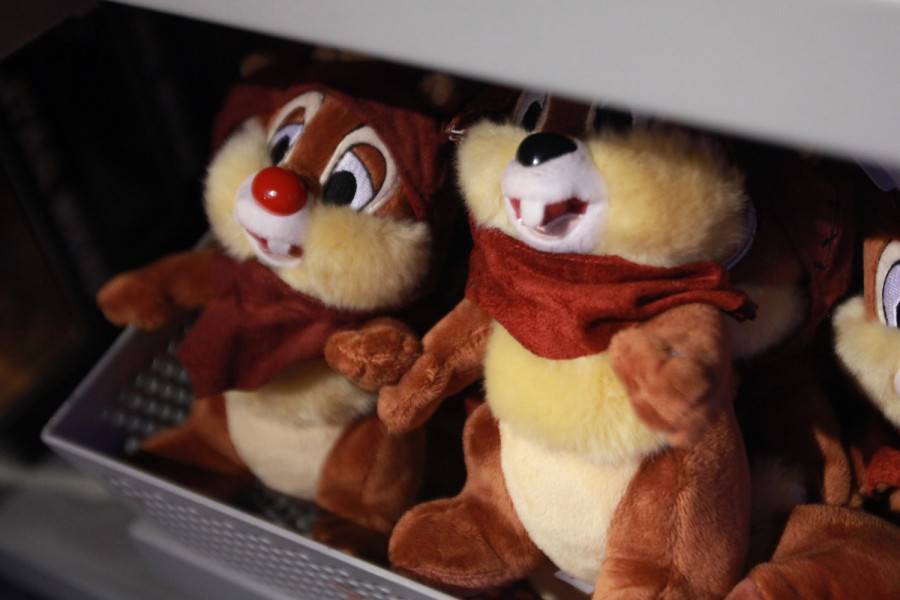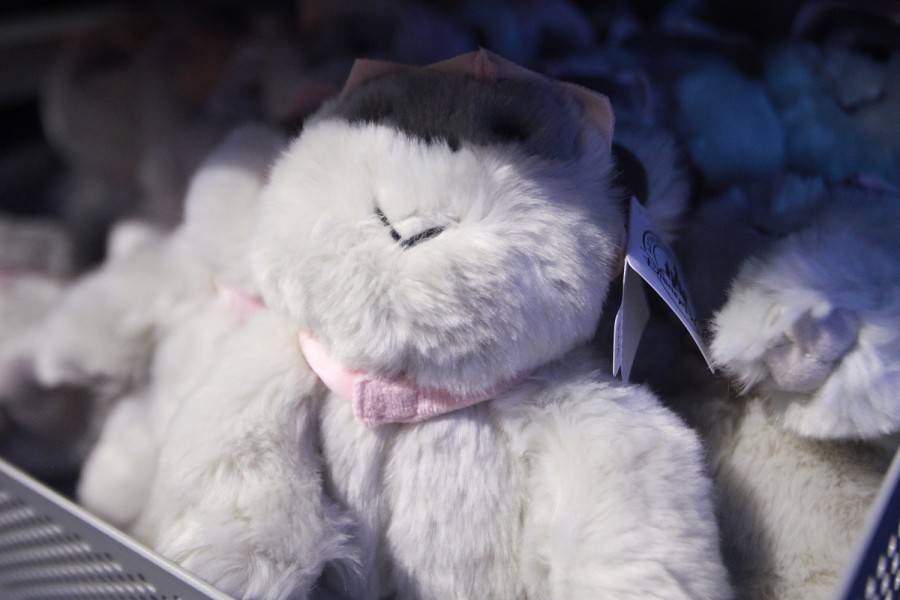 If you were bored from the lack of Hasbro Star Wars product at your retail stores, head on over to Disneyland. It's where you can get a Jawa piggy bank, a Thermal Detonator "hot potato" game, and so much more.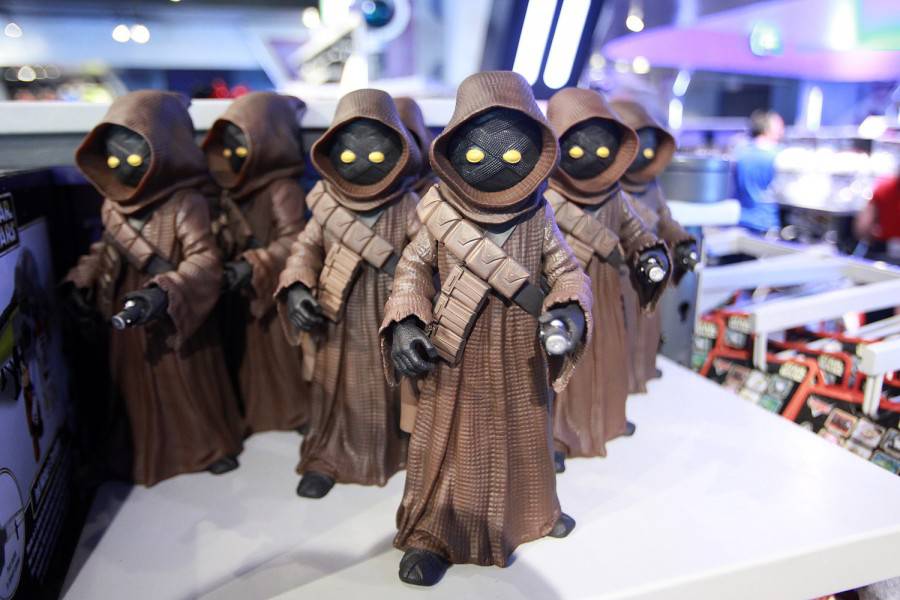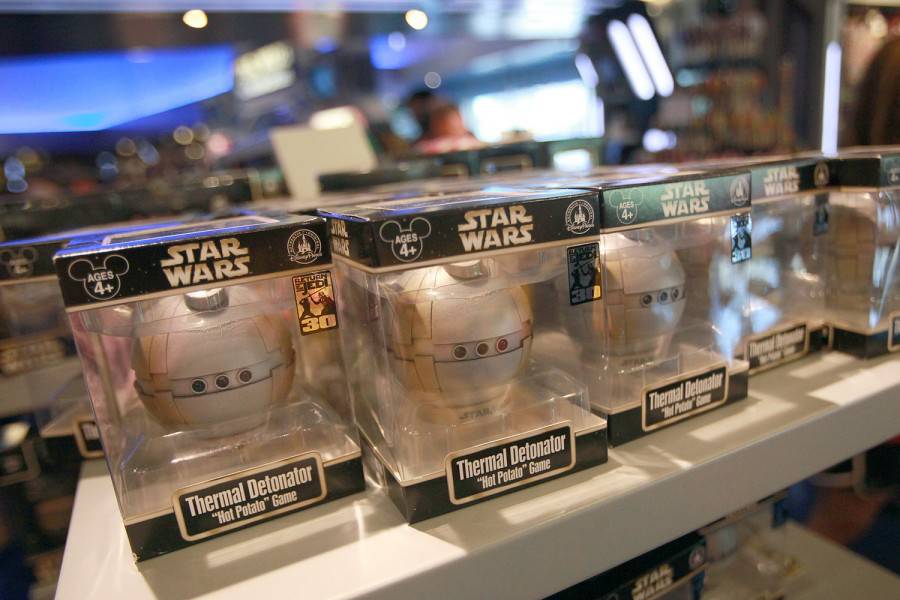 Apologies for the shaky photos today, but it's hard taking pictures while grabbing everything in sight!