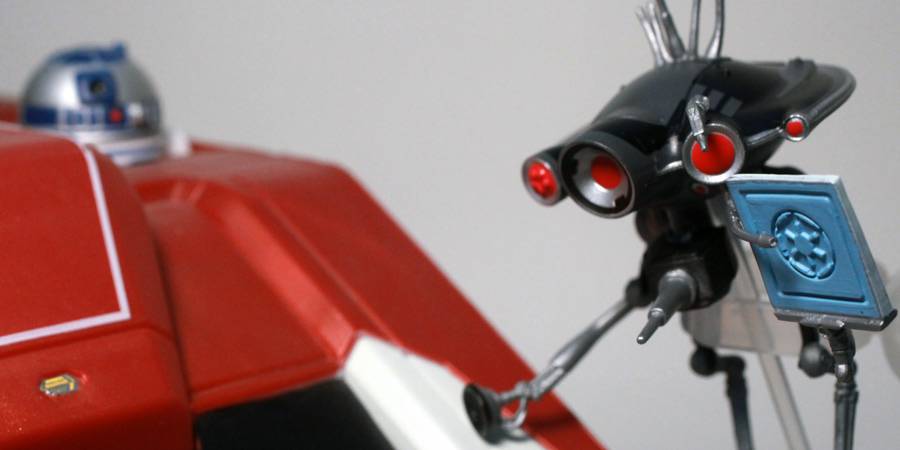 Brian Curran
Star Tours Hasbro Search For Rebel Spy
July 5, 2013
The Disney Theme Park Merchandise team has delivered another Star Tours action figure set for purchase. The "Search for the Rebel Spy" arrived just in time for Star Wars Weekends in Florida to both U.S. Disney Resorts. Made by Hasbro, these action figures are of the same quality that you would expect to find and in perfect scale with your other Star Wars figures and vehicles and of course with the Disney released Starspeeder 1000.
Included in this set is a Signal Droid, Seeker Droid, and Imperial Sky Trooper; but only the Seeker Droid is 100% new here.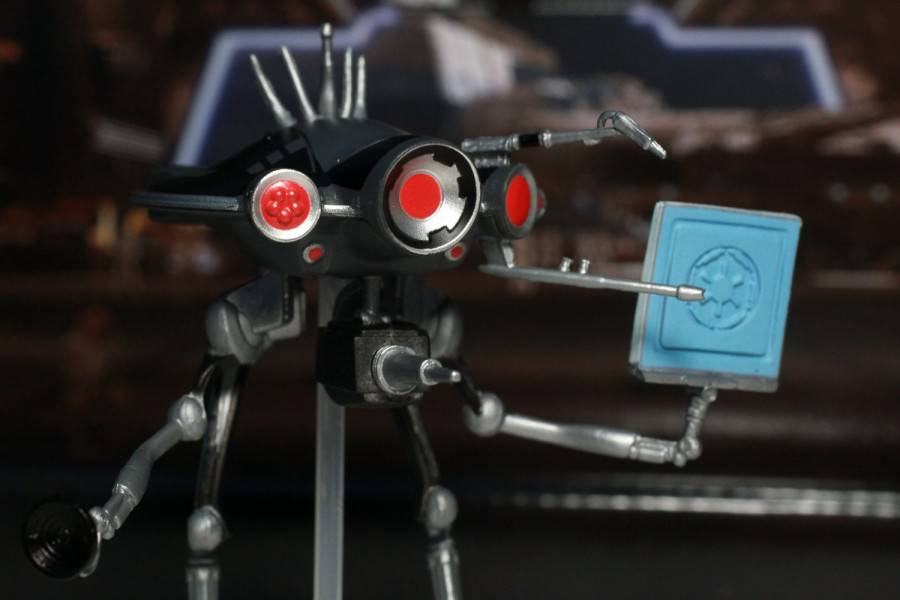 We've seen the Imperial Sky Trooper released previously in the "Ambush at Star Tours" set but since you need four of these guys to complete the scene in Star Tours, this is a welcome troop builder.
The Signal Droid is a blue repaint of the original red released in the "Star Tours Travel Agency" set. The blue Signal Droid can be seen at the end of the Coruscant destination.
The Seeker Droid is a brand new design and new figure based on the droid seen in the Stormtroopers opening of Star Tours: The Adventure Continues.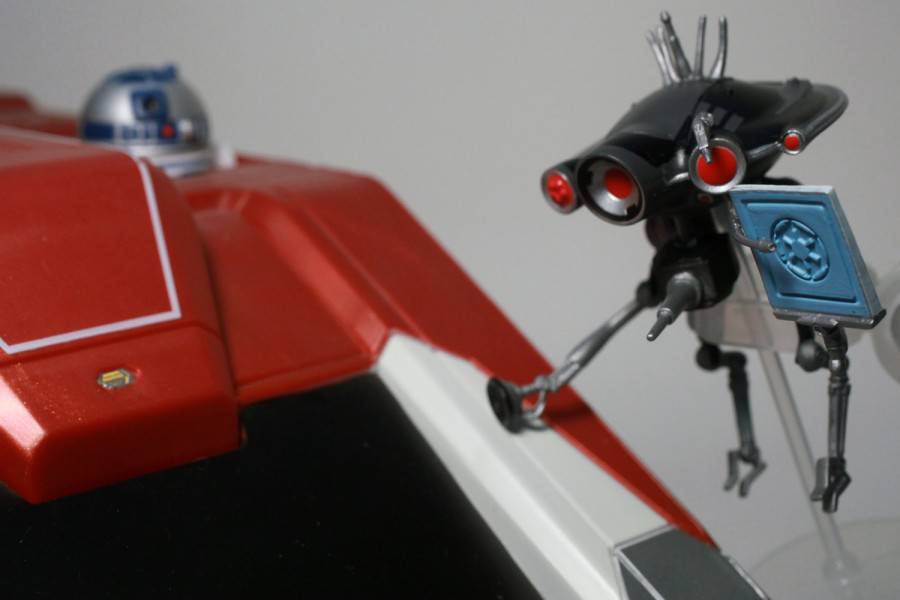 All figures come with several points of articulation and accessories to make playtime more fun. The Signal Droid has six points of articulation and a suitcase that can open. The Skytrooper has twenty-two points of articulation, comes with a removable jet pack and two blaster weapons. The Seeker Droid only has five points of articulation and comes with a clear stand for display.
This set can be bought for $34.95 at Disneyland, perhaps more at Walt Disney World. Despite the price increase, this is a must have for Star Tours enthusiasts!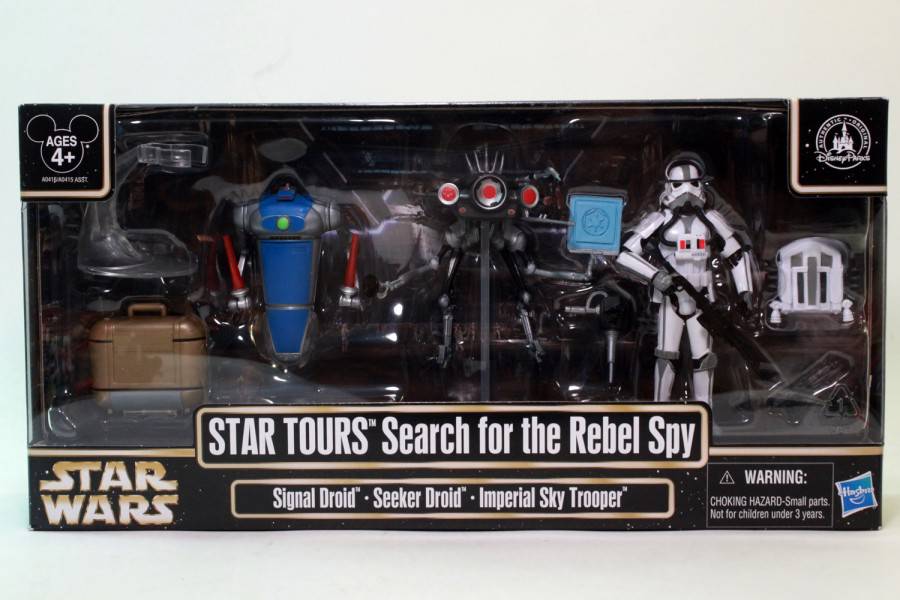 All photos by David Yeh