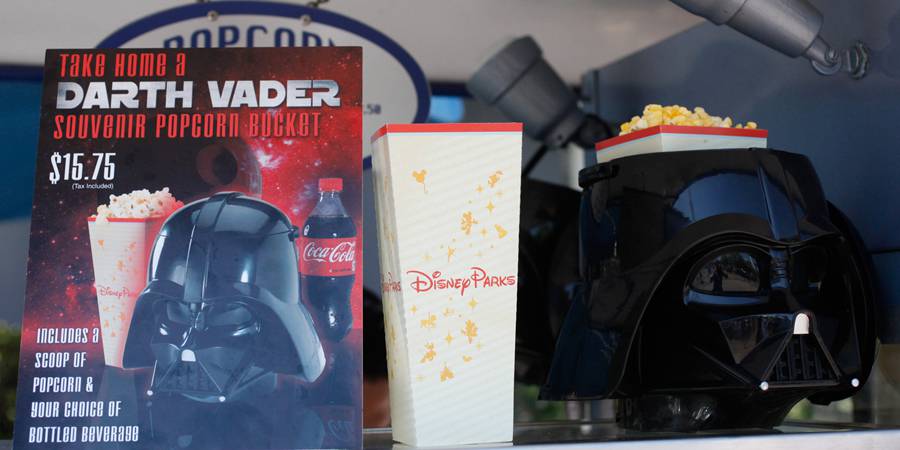 Brian Curran
Imperial Food Invades Tomorrowland
June 3, 2014
Popcorn and Disneyland have been a long lasting tradition since 1955 and as of recent, Disney's popcorn buckets have always been extremely popular. Now with the acquisition of Star Wars, the force is extra strong with the popcorn in Tomorrowland with a debut of a Darth Vader Popcorn bucket that can be bought for $16 (includes a soft drink).
Over at Tomorrowland Terrace, you can flank the Darth Vader bucket with the new Stormtrooper Beverage Mug for $9.99. Perhaps more similar to something out of Temple of Doom, Chilled Stormtrooper Brains can be the soft drink of your choice!
If food isn't your thing, you can also accessorize your mobile phone with an assortment of Indiana Jones, Star Wars, and Marvel phone cases available at both Star Trader, World of Disney and other locations.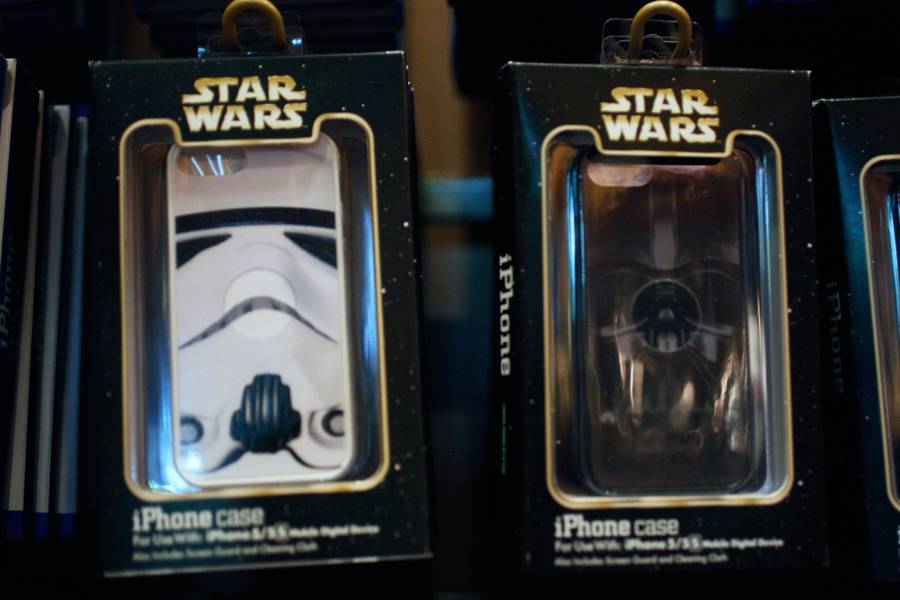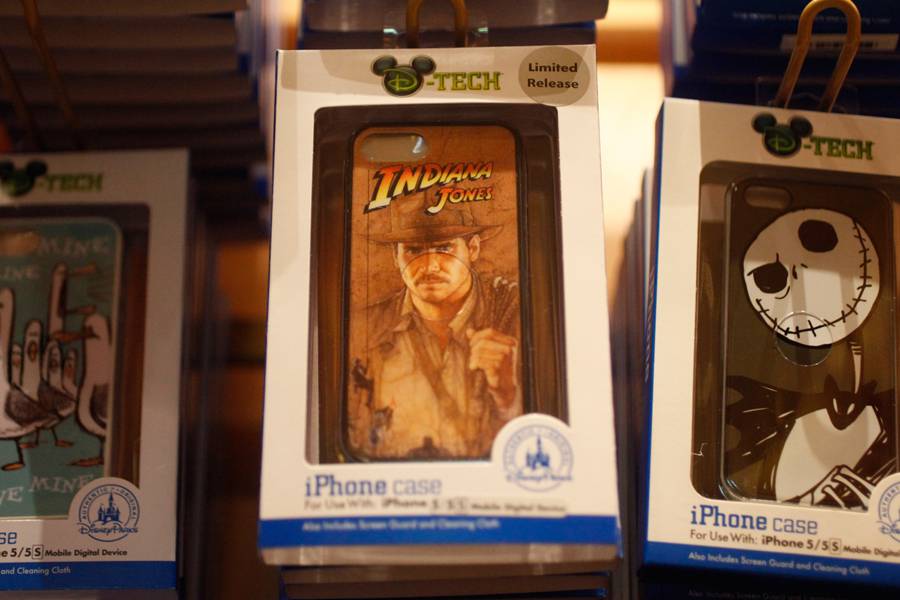 Also available are the fun Disney/Star Wars mashup statues of Donald Duck in Carbonite, Chip and Dale as Ewoks, Pluto wearing an AT-AT walker, and Stitch as the Emperor.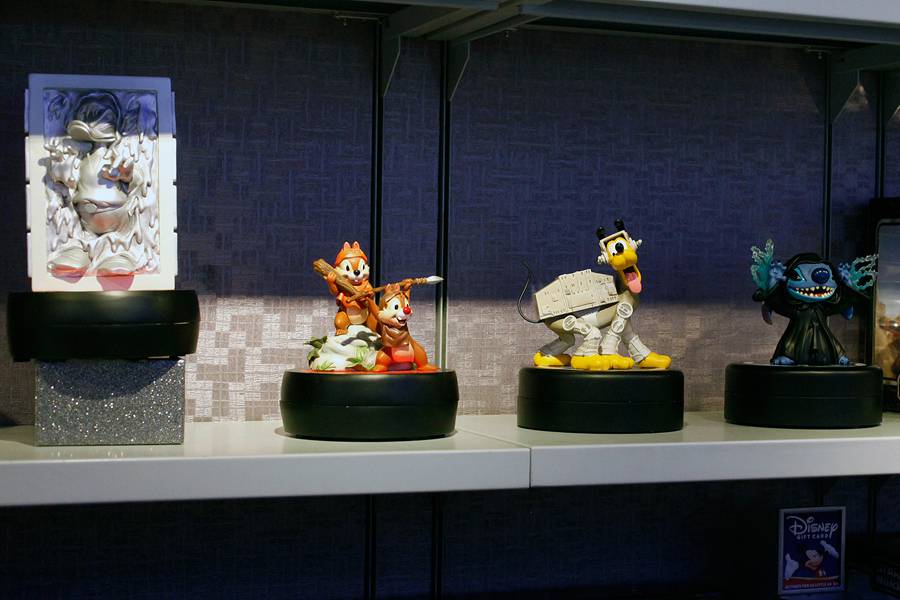 Miniature sculptor Olszewski also has a plain astromech droid to add to your collection.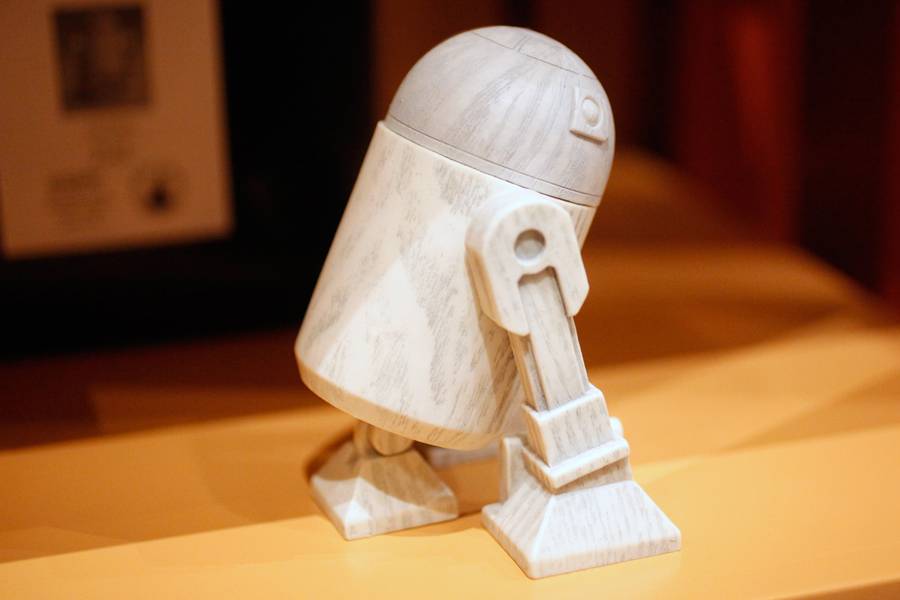 And don't forget about Star Wars Vinylmation Series 4 available now, featuring a very Empire Strikes Back friendly assortment!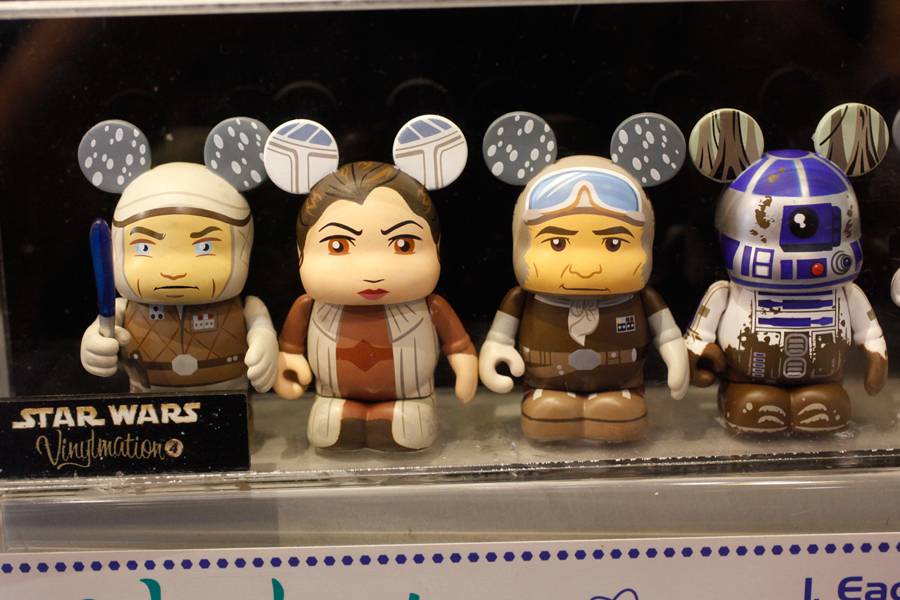 With Disney and Star Wars, the sky's the limit and if your wallet doesn't hurt already, it's going to start hurting a whole lot more!