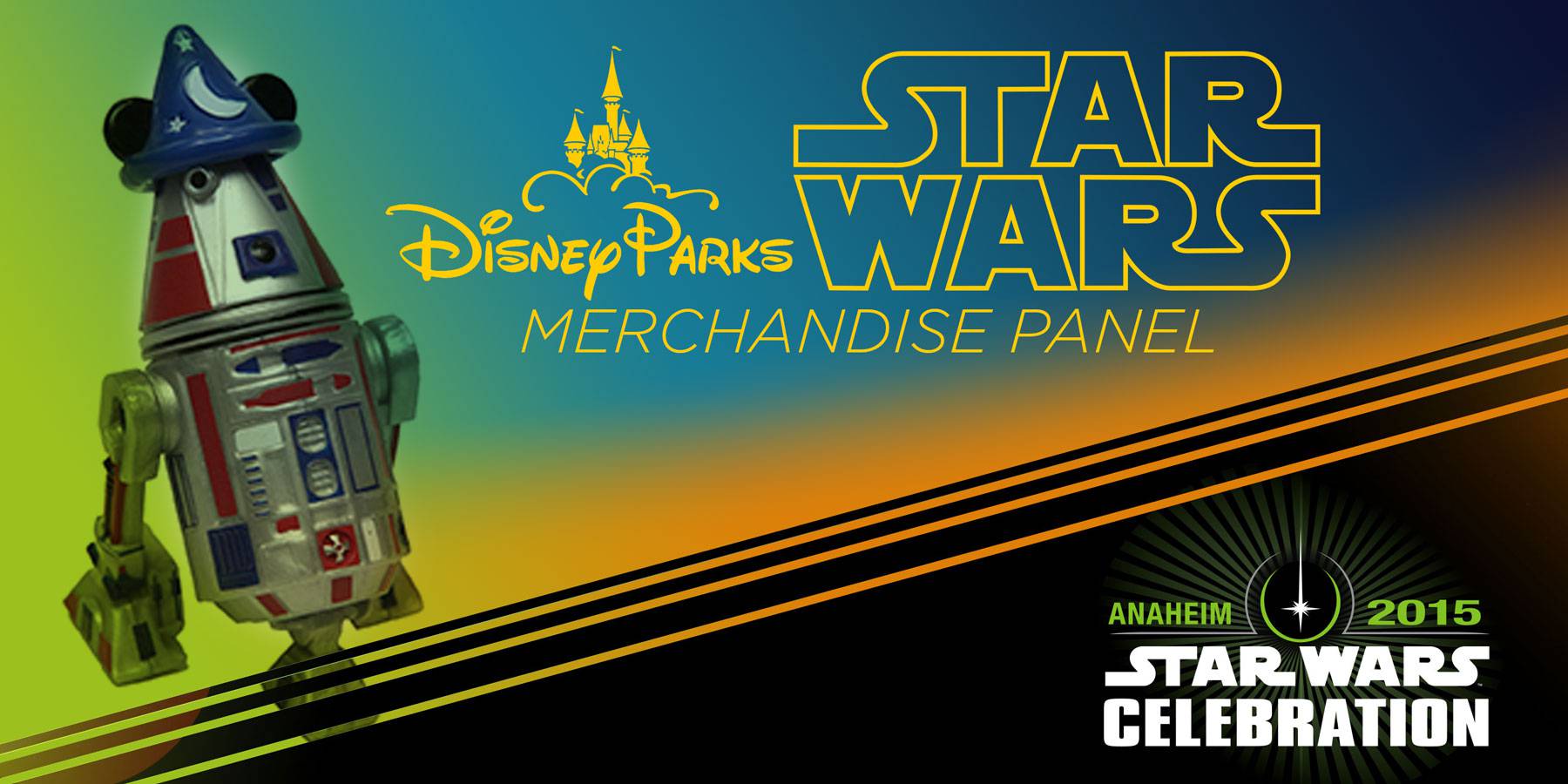 Kris Van de Sande
Disney Parks & SW Merch Panel
April 22, 2015
Anaheim, Calif. – The first day of Star Wars Celebration Anaheim kicked off with the trailer but by later in the afternoon, we at EndorExpress were eager to find out what was happening in the Disney Parks, and especially with the merchandise. The Behind-the-Scenes Stage was the setting for the "Disney Parks & Star Wars Merchandise – This is Where the Magic Begins" panel with Brad Schoeneberg presenting fans with what's to come.
The first surprise was the announcements of many products that were released THAT MORNING at the Disneyland Resort. PLUTO as R2-D2 and MINNIE as PRINCESS LEIA 2-pack that was limited to 1977 pieces was released at The Star Trader as well as D-Street. A Chief Chirpa plush also made its debut at those stores and a brand new batch of DROID FACTORY! For the first time, fans are able to make Goldie from the Clone Wars as well as Mace Windu's droid R8-B7. Oswald the Lucky Rabbit hats, Sombrero, and Imperial Commander hats also made their debut. Artwork was also released throughout the weekend was available at the WonderGround Gallery in Downtown Disney.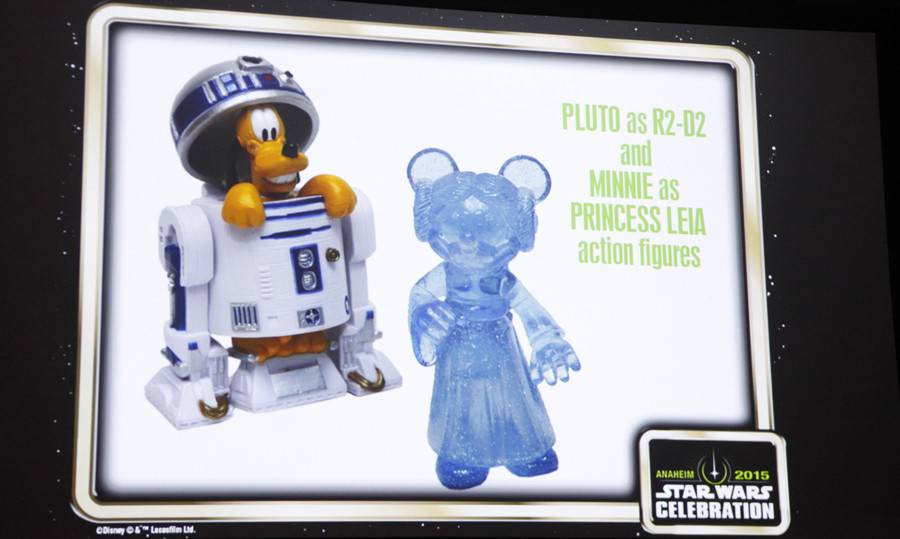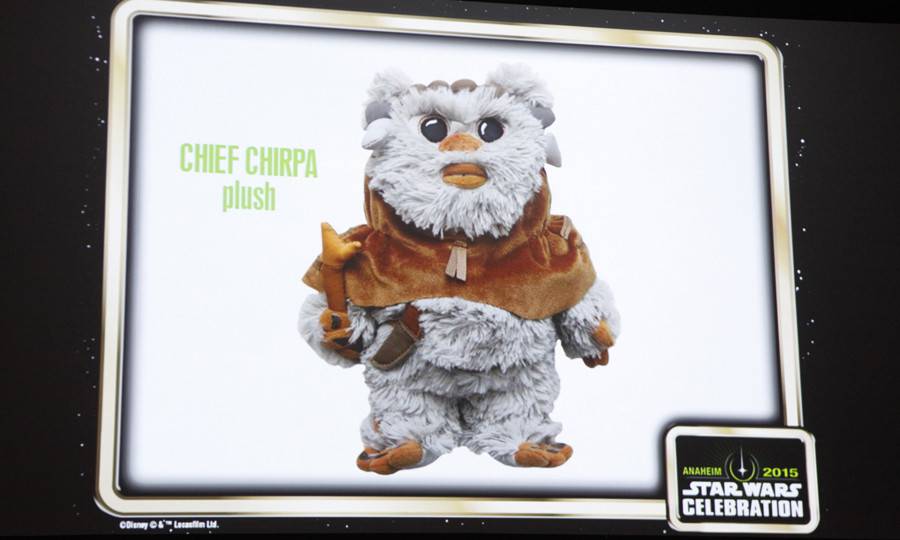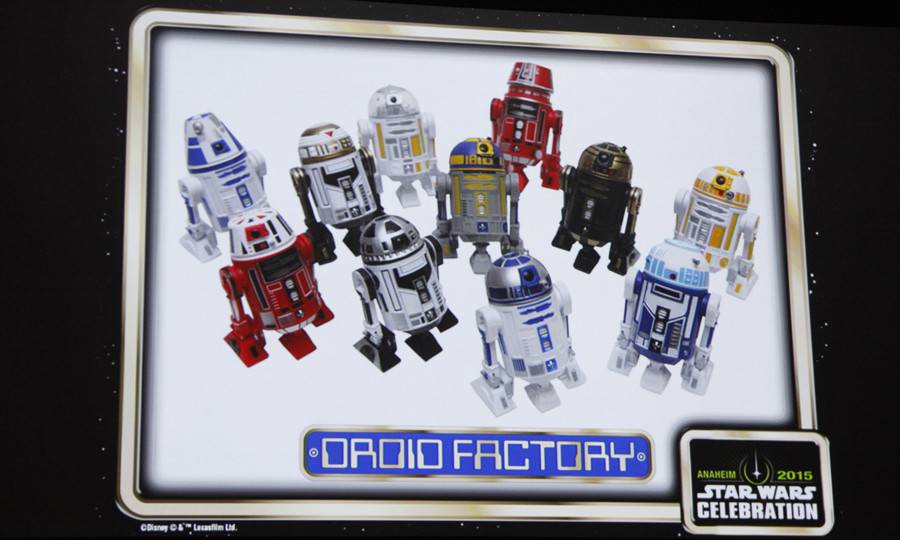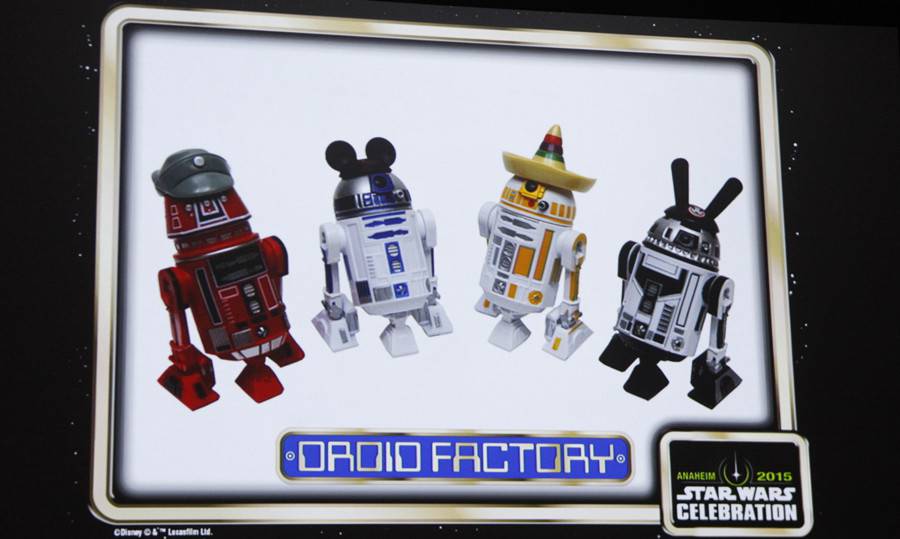 While Droid Factory has debuted in Disneyland, it will be spread across to Disney's Hollywood Studios at Star Wars Weekends. But Droid Factory will also have exclusive single packs, the first one at Disneyland next month for the 60th Anniversary, R2-D60. Coming to the D23 Expo will be R4-D23, a silver colored droid debuting a new Sorcerer hat.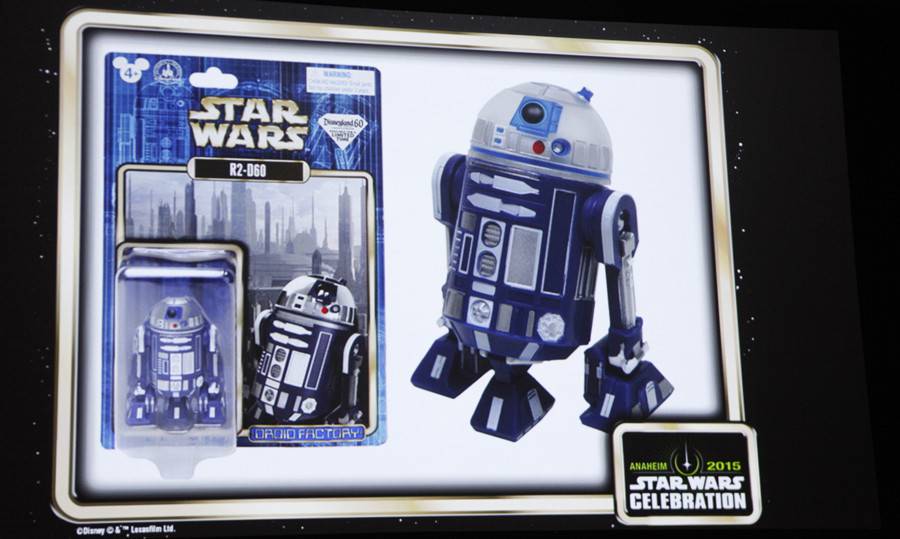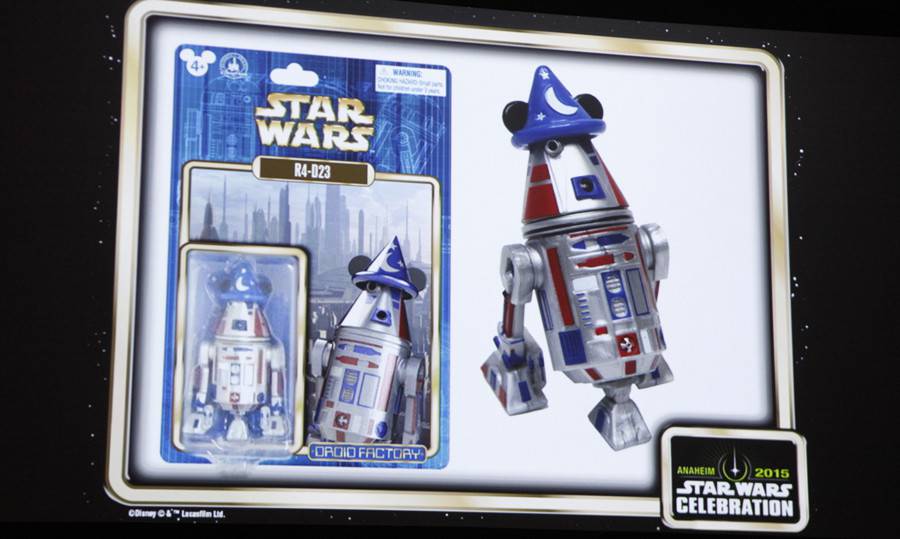 Coming soon to Star Wars Weekends, more retail locations would make shopping easier and fun for guests, with Darth's Mall, Watto's Grotto, and X-Wing Collectibles. New Magic Bands, pins, popcorn buckets themed to Star Wars are coming to Walt Disney World resort, specifically Disney's Hollywood Studios May 14-June 14.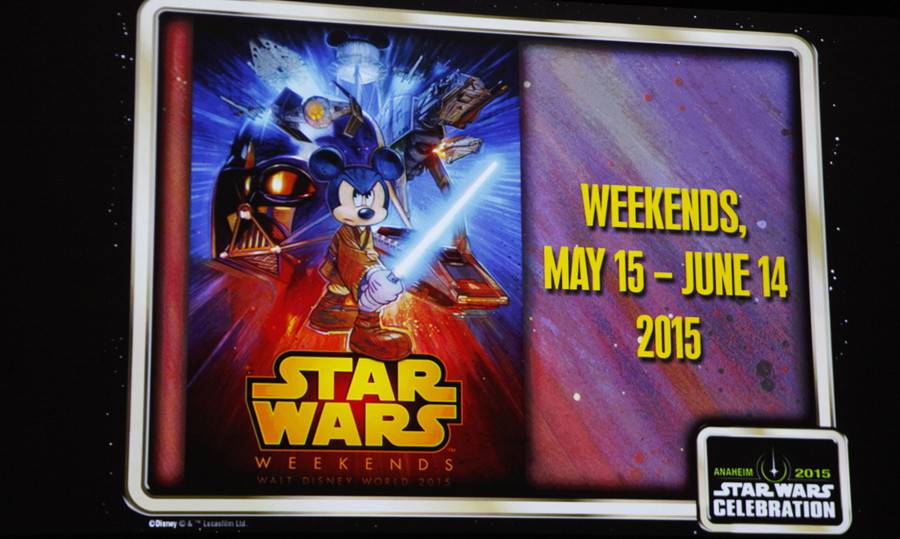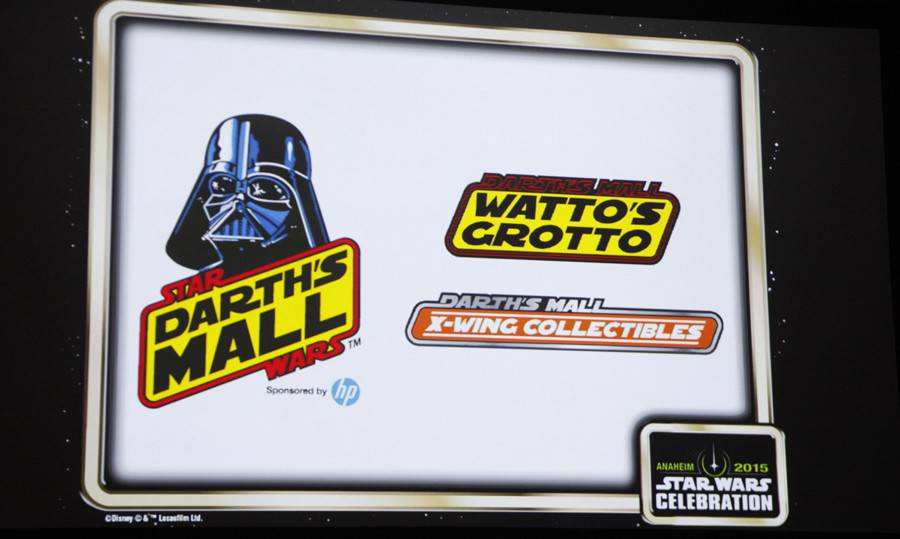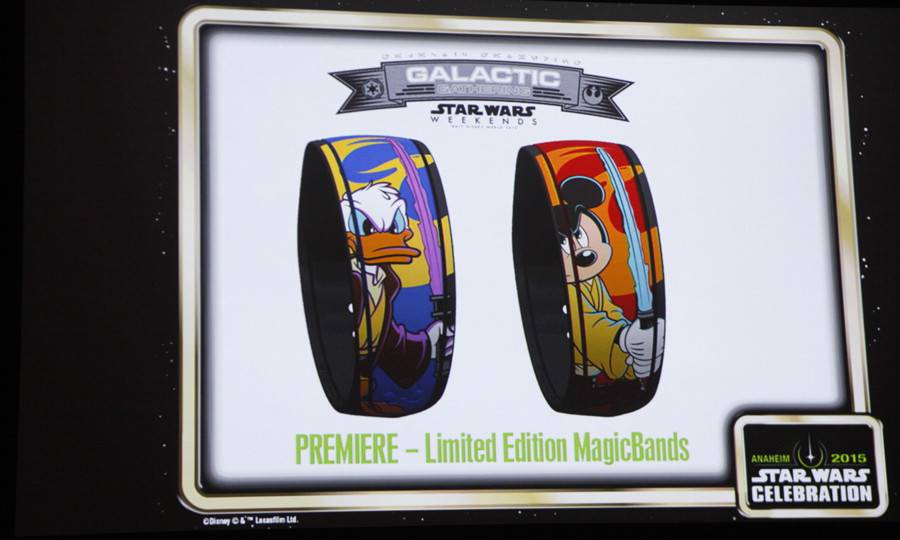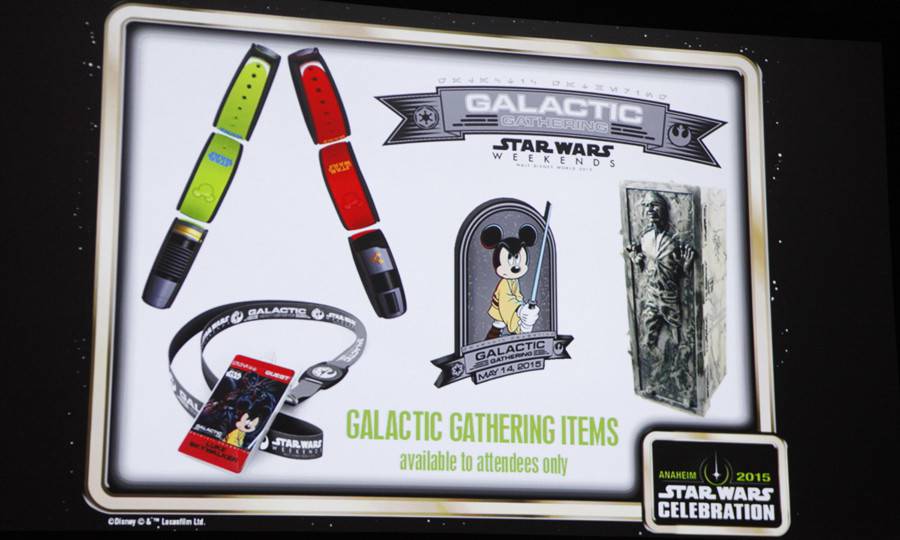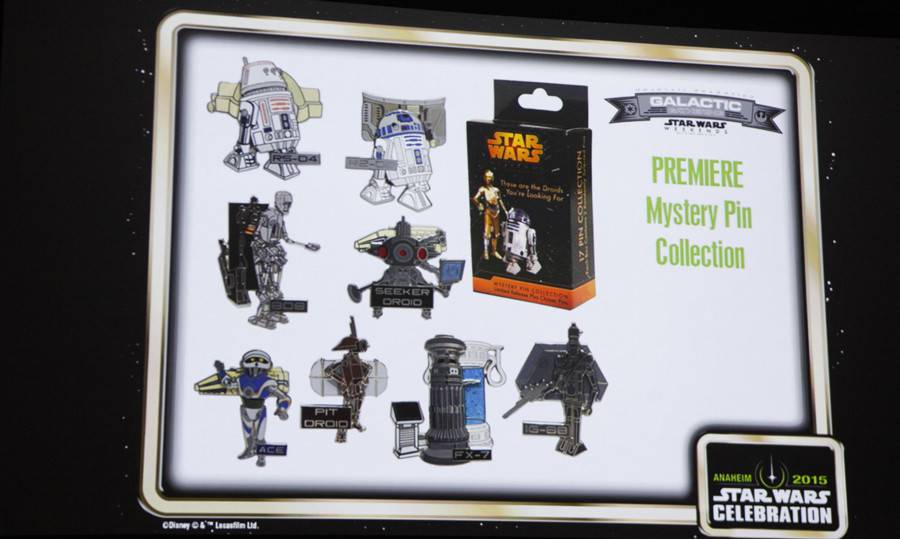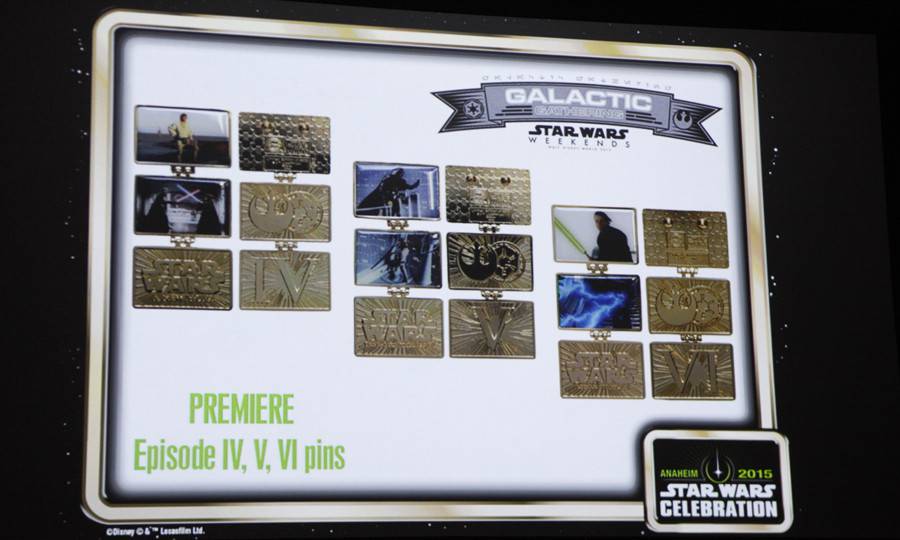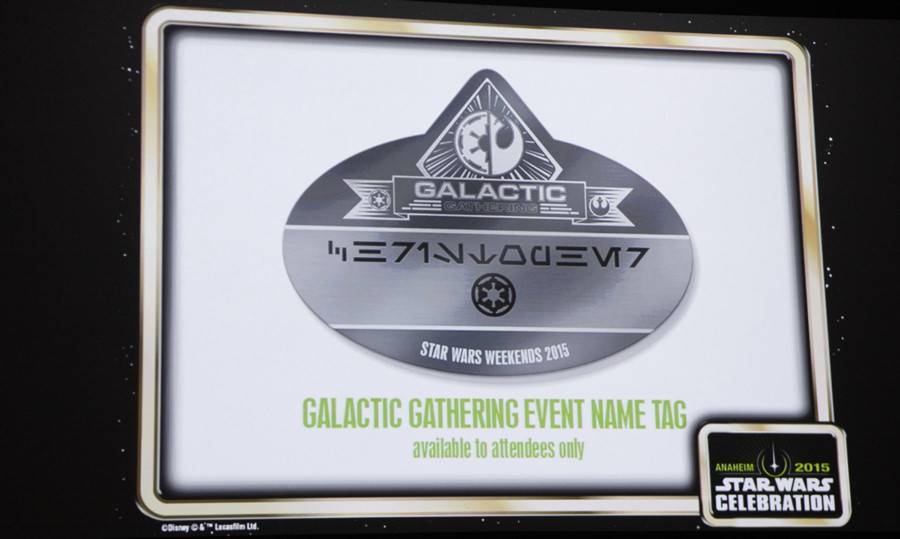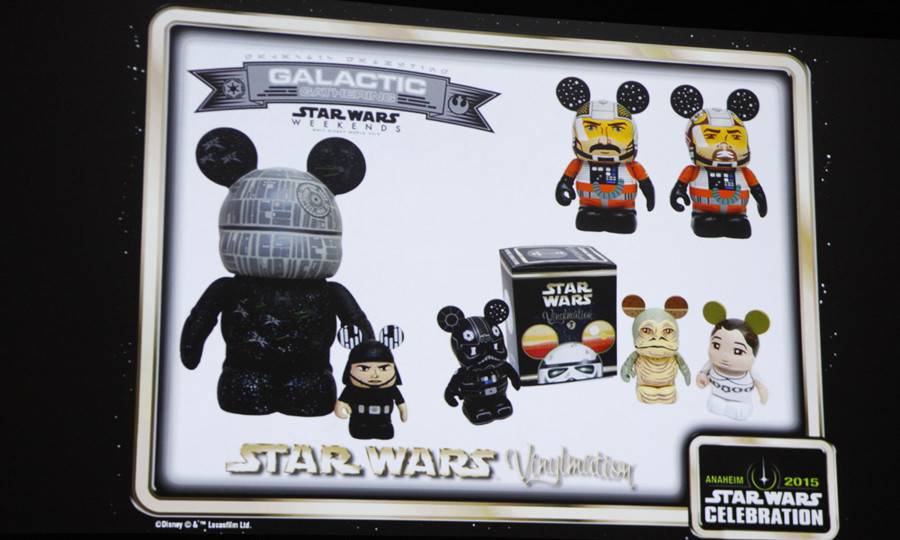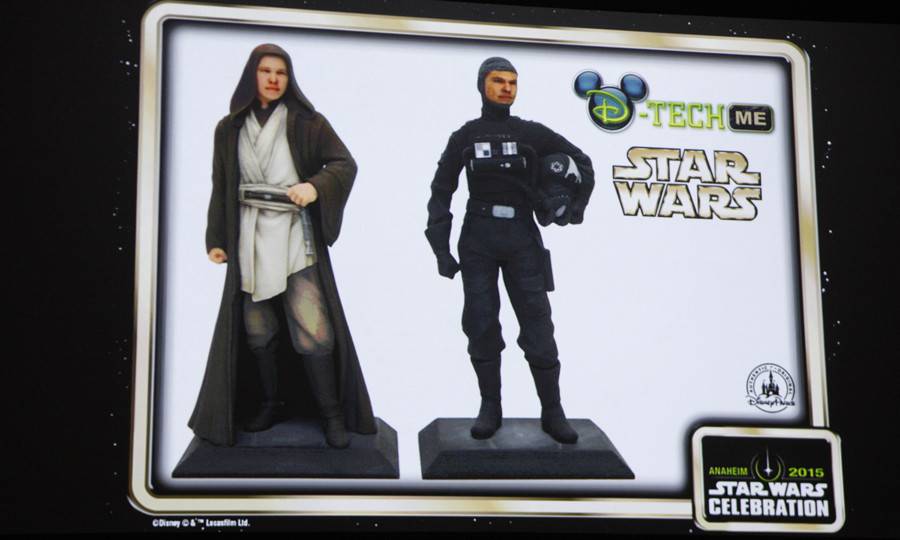 News to long time collectors of the Disney Characters + Star Wars mash-ups for six series will come to an end following the release of Jedi Mickey's Secret Mission box set. The set featuring already released figures and an update of Jedi Mickey shows off the characters that guests are able to meet at the park. In the place of the figures, guests can purchase Disney Character Plush dressed in Star Wars costumes.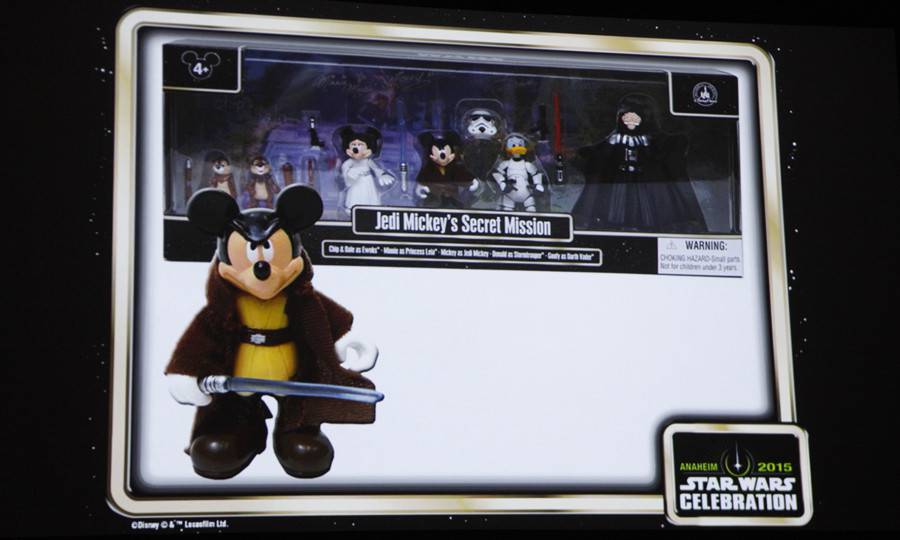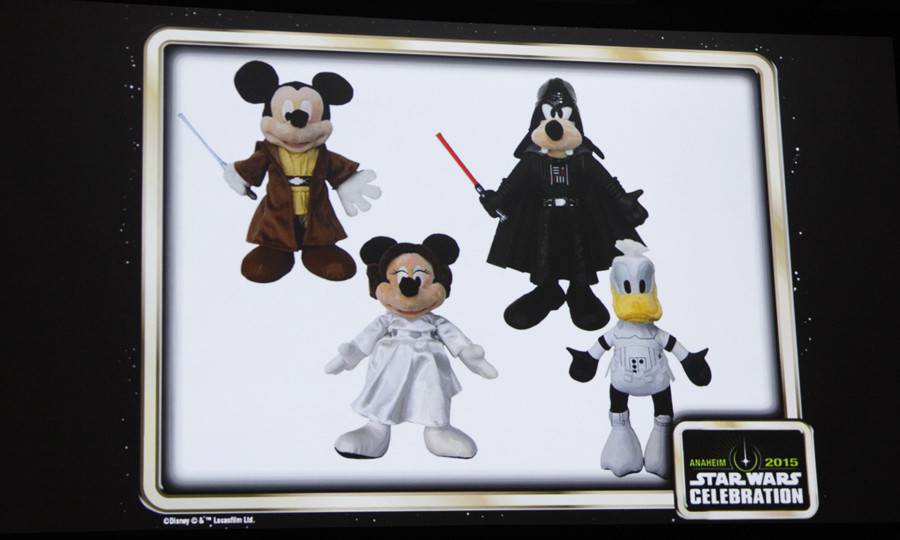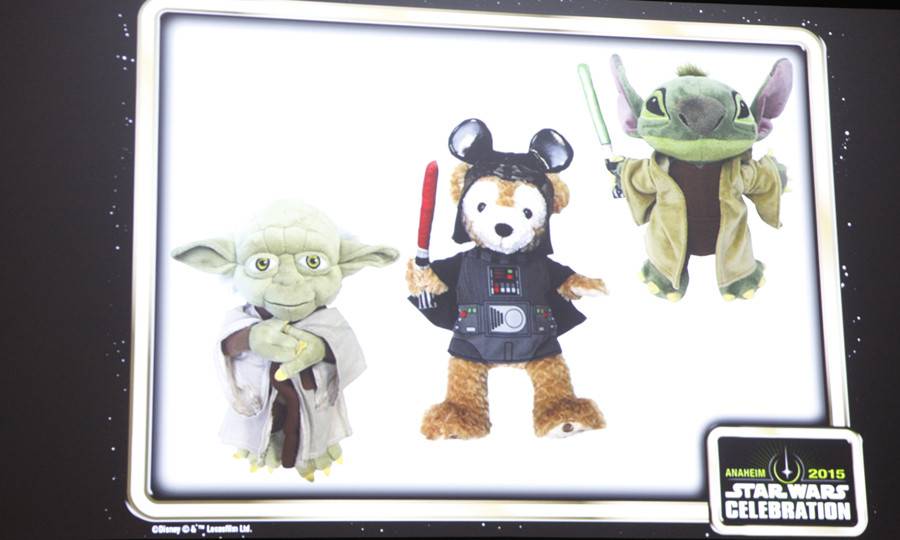 Another variant at least is coming your way in the form of Pete as Jango Fett, also released at Star Wars Weekends.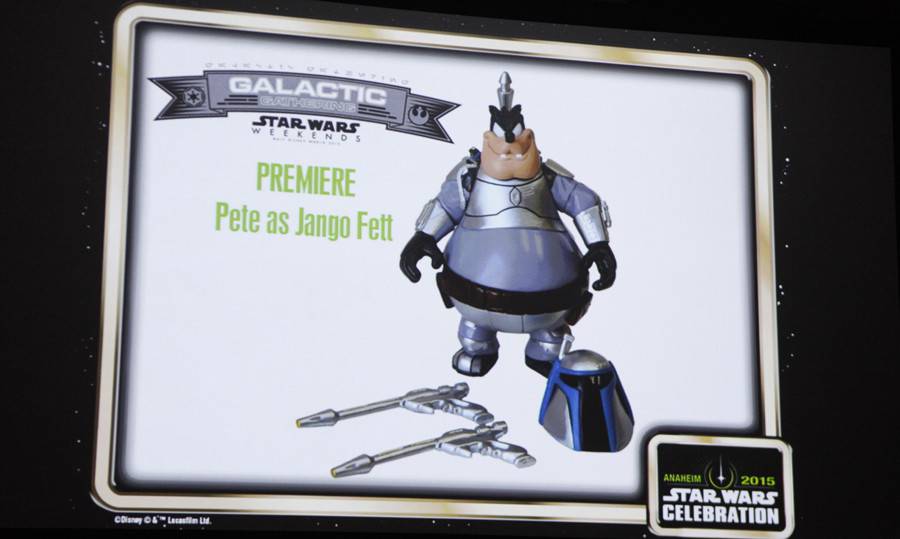 Star Wars Racers are still racing along, with a fan voted Chewbacca finally making his Wookiee appearance. The Inquisitor from Star Wars Rebels also makes his racing debut, opening up the road for more than just live-action film characters. We're still rooting for Wicket to be released someday!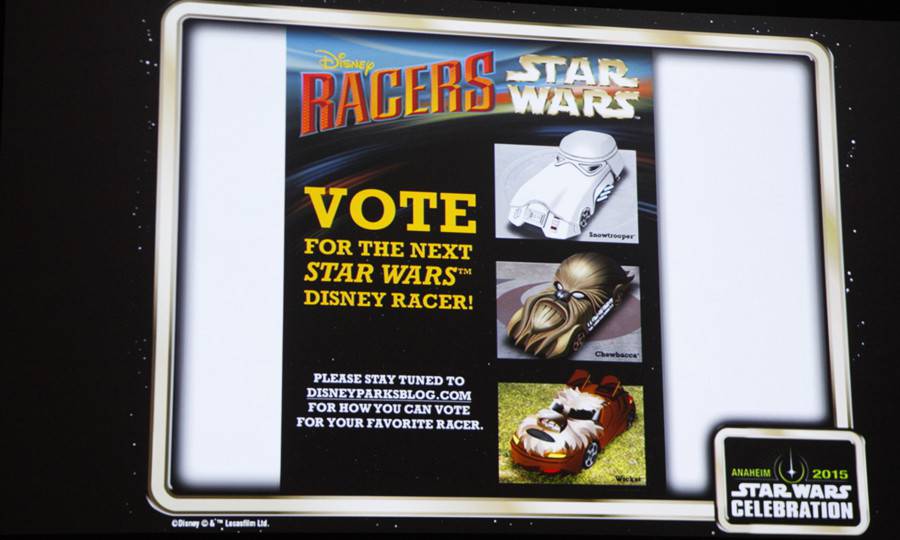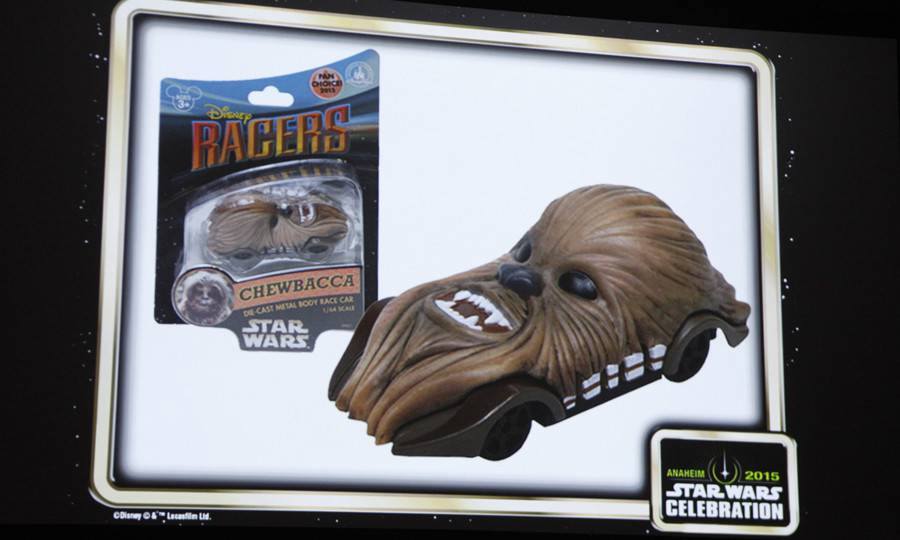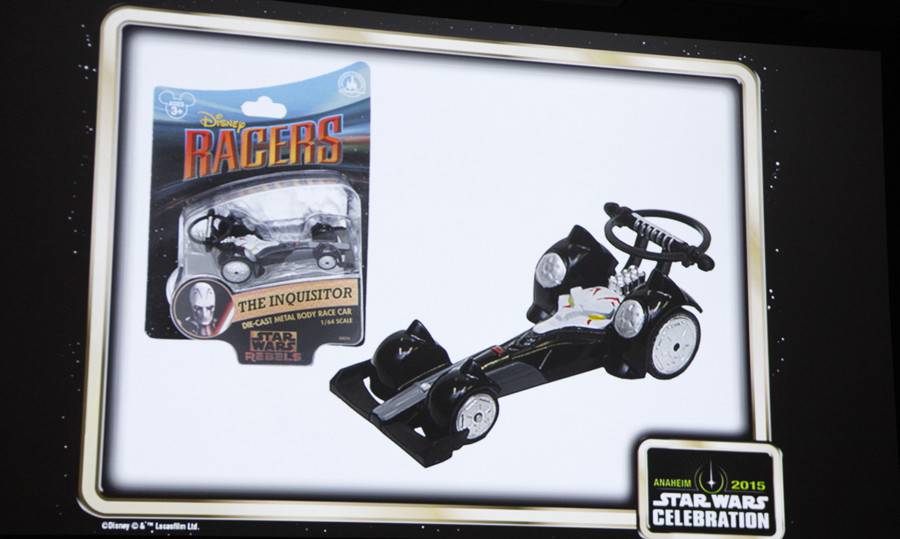 Something to highlight is a new 1/64 scale Star Speeder 1000 vehicle.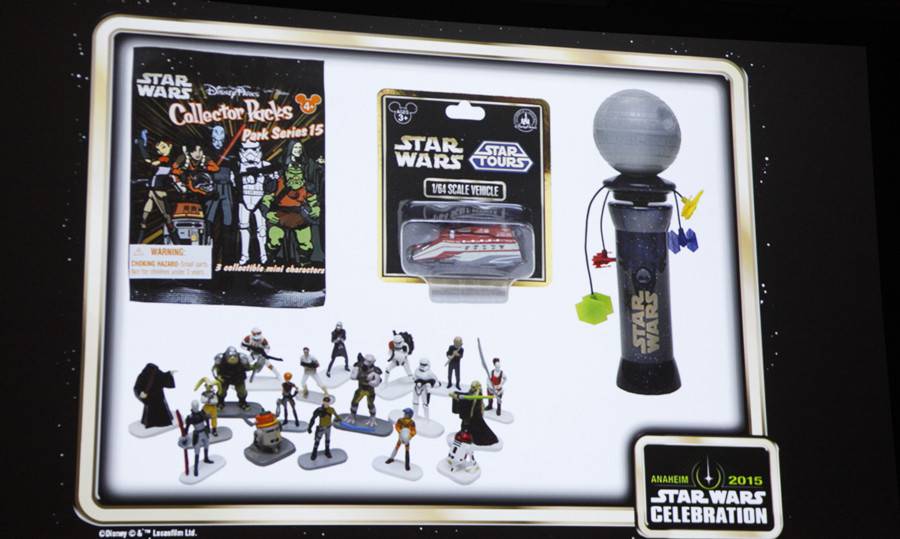 For fans of the Cars + Star Wars Mashup, the line is also coming to an end with a very last series. But like the Disney Characters mash up, the line may return in the future, but for the time being will be retiring.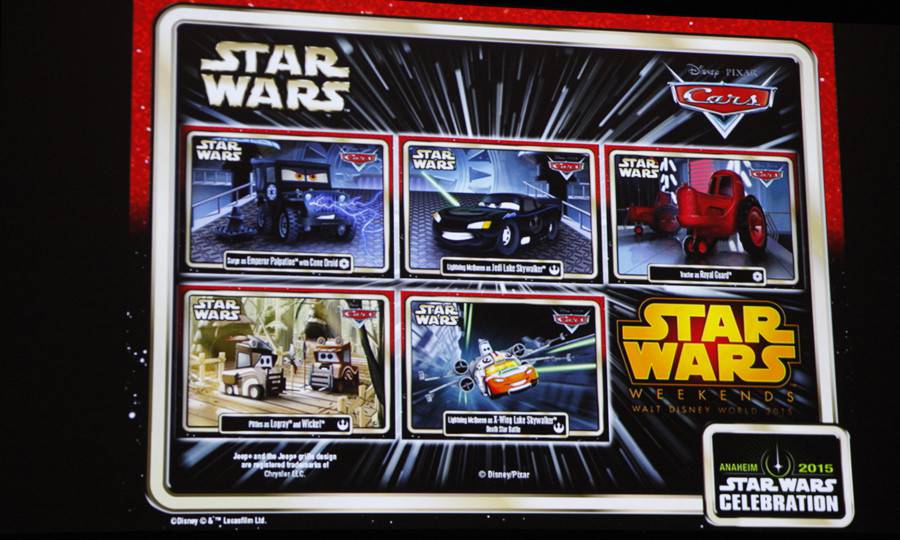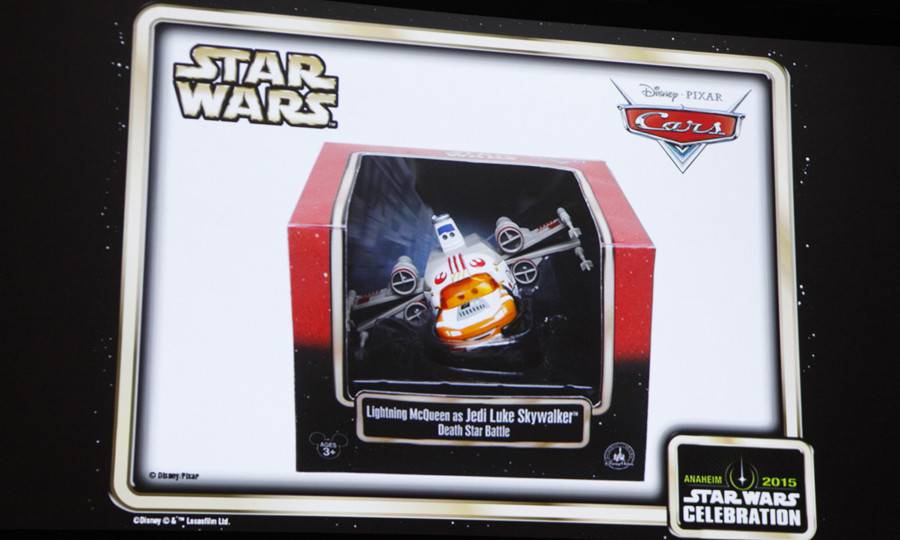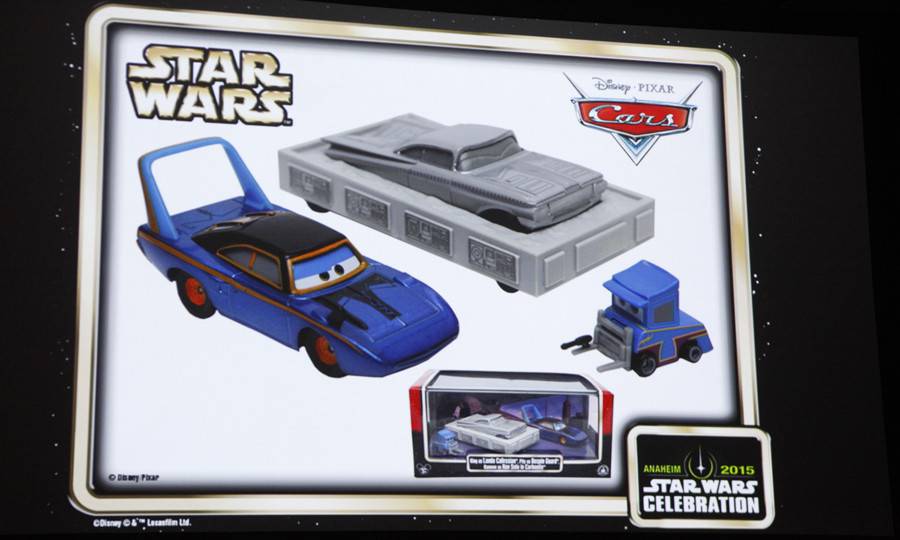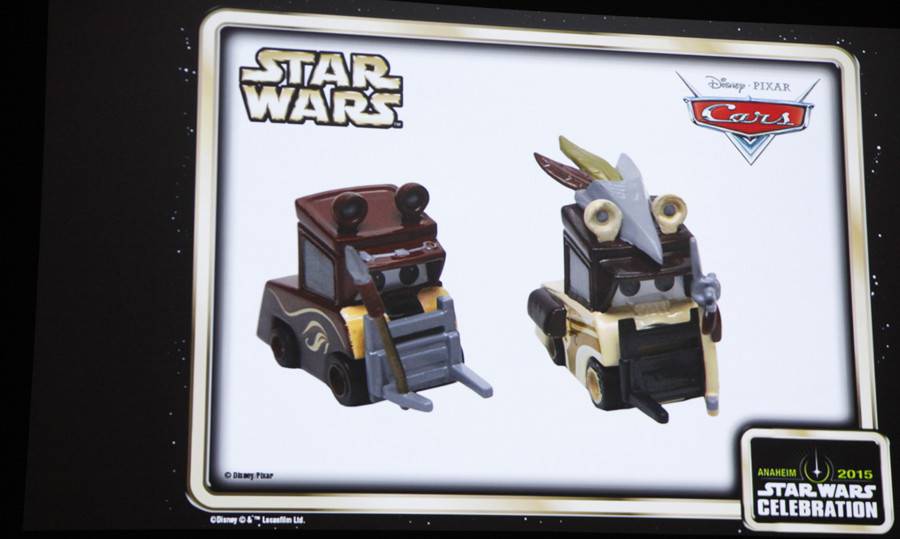 There was so much more merchandise to come to get excited about, with Latex Rancor and Space Slug hand puppet, and an entire line up of Ewok plush! Teased was that The Force Awakens will have a strong push at the end of the year but nothing could be shown yet.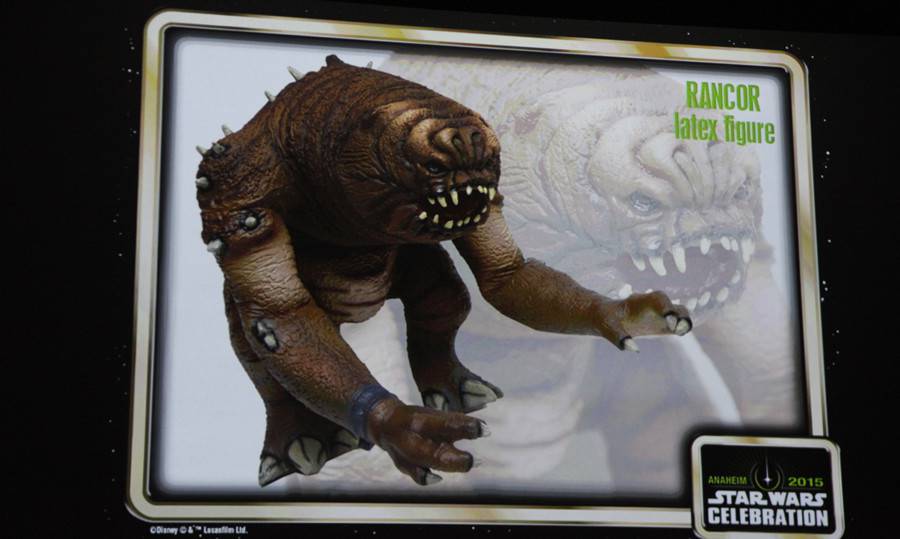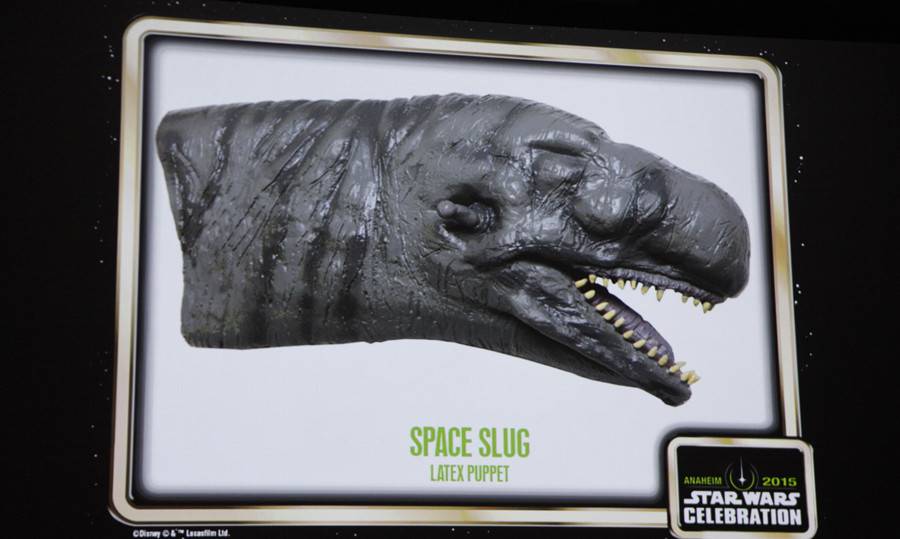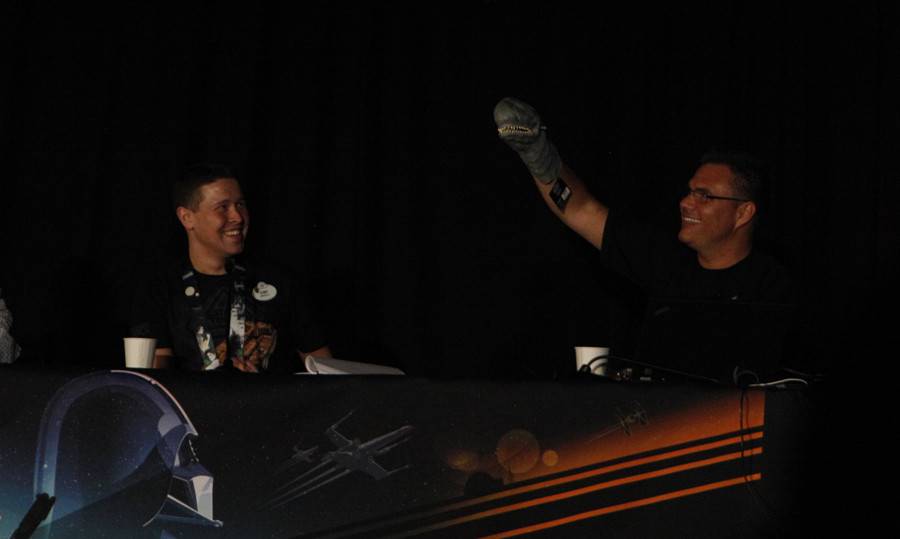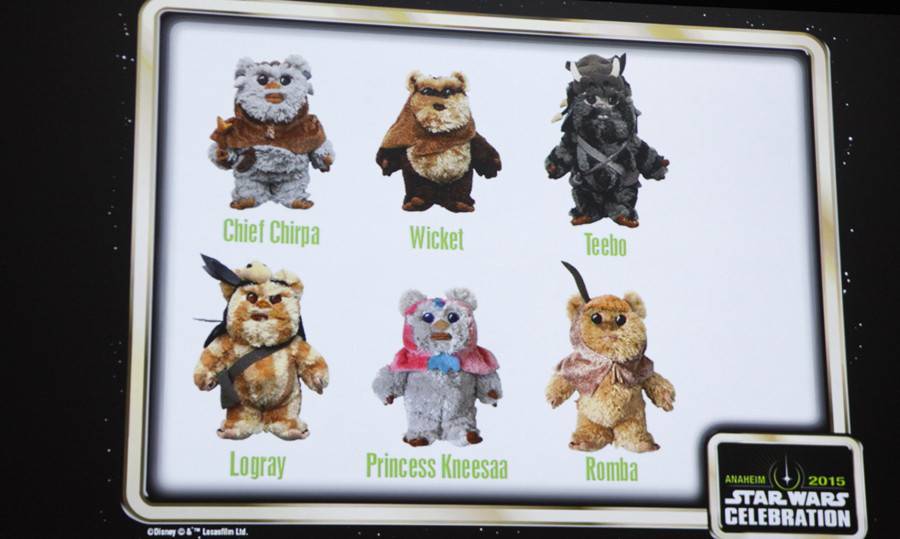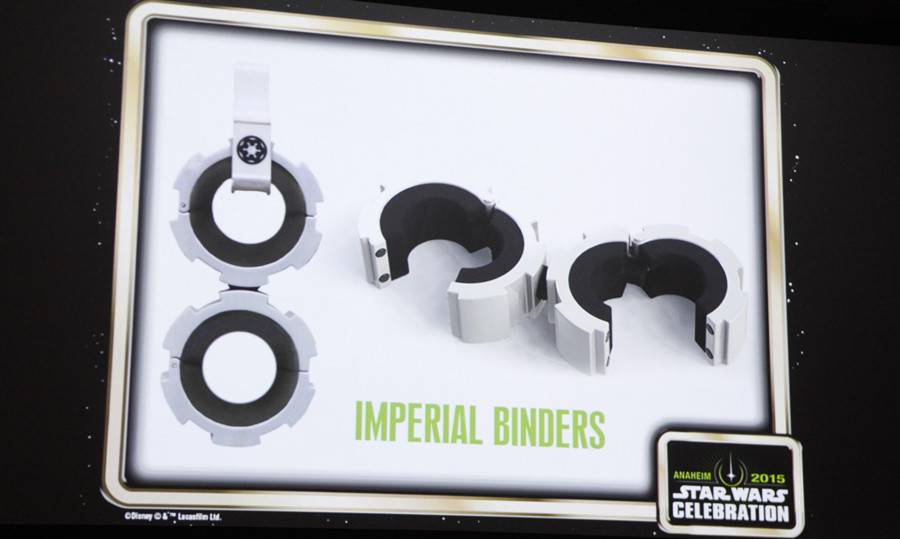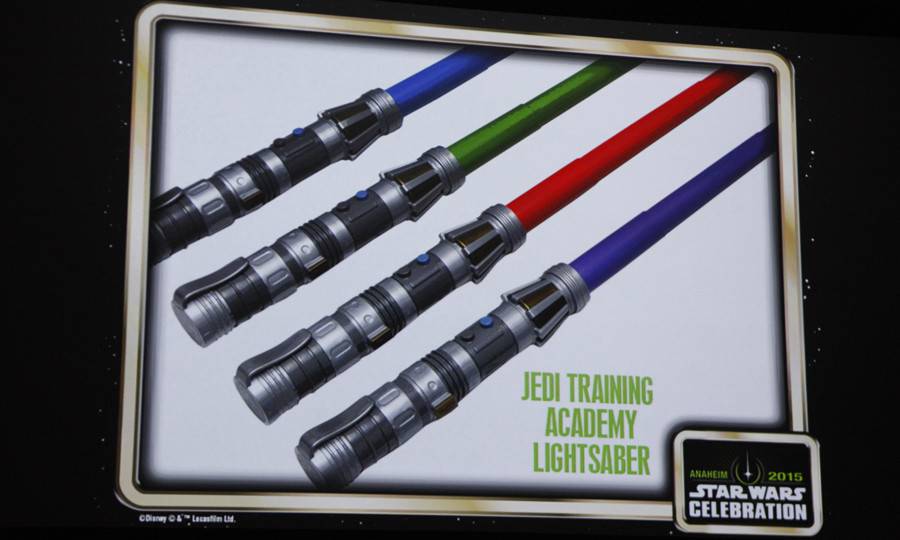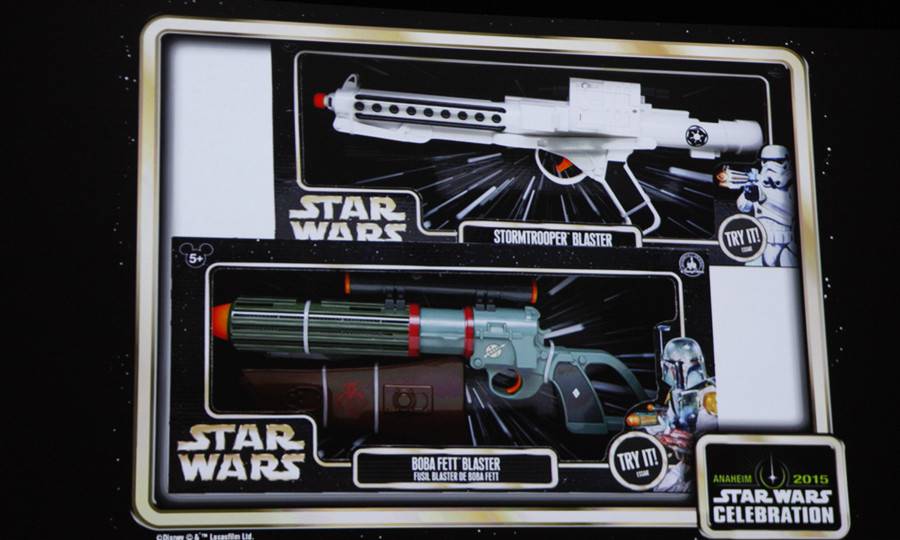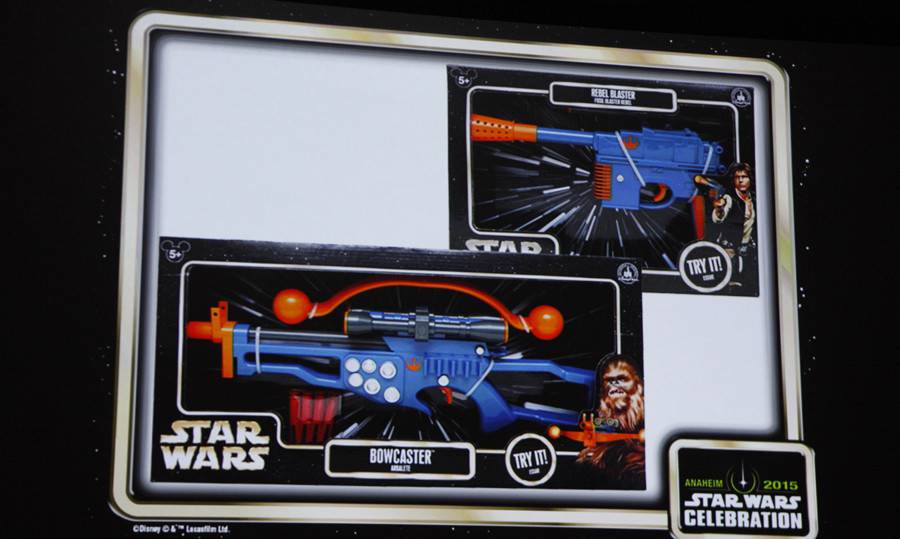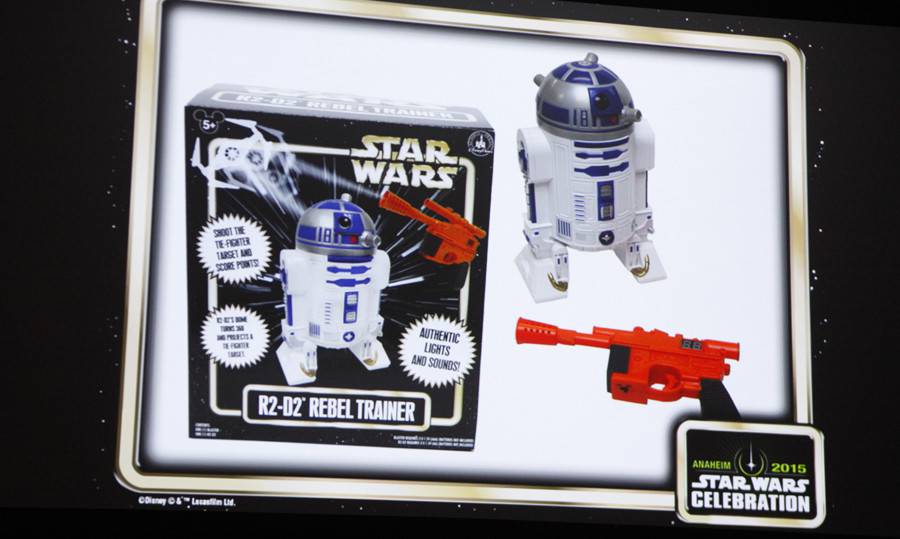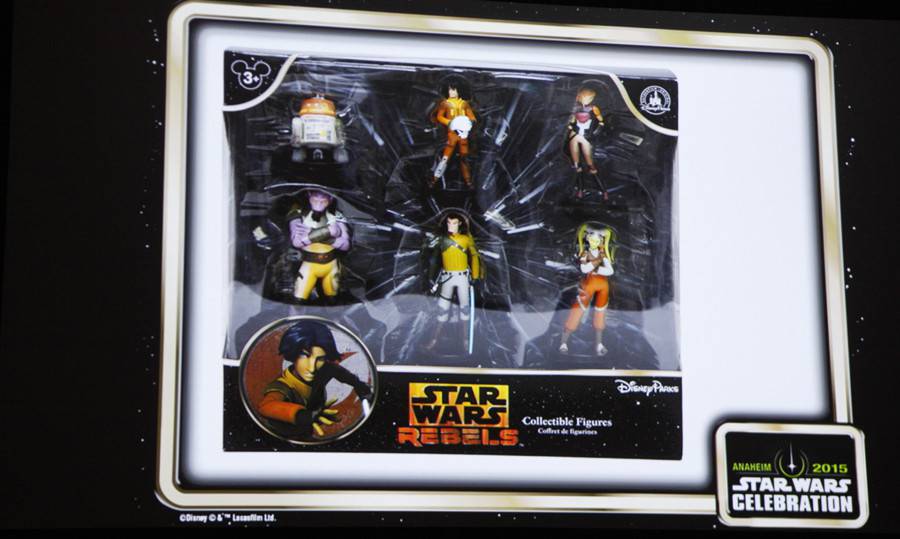 What are you most excited about?
Photography by David Yeh