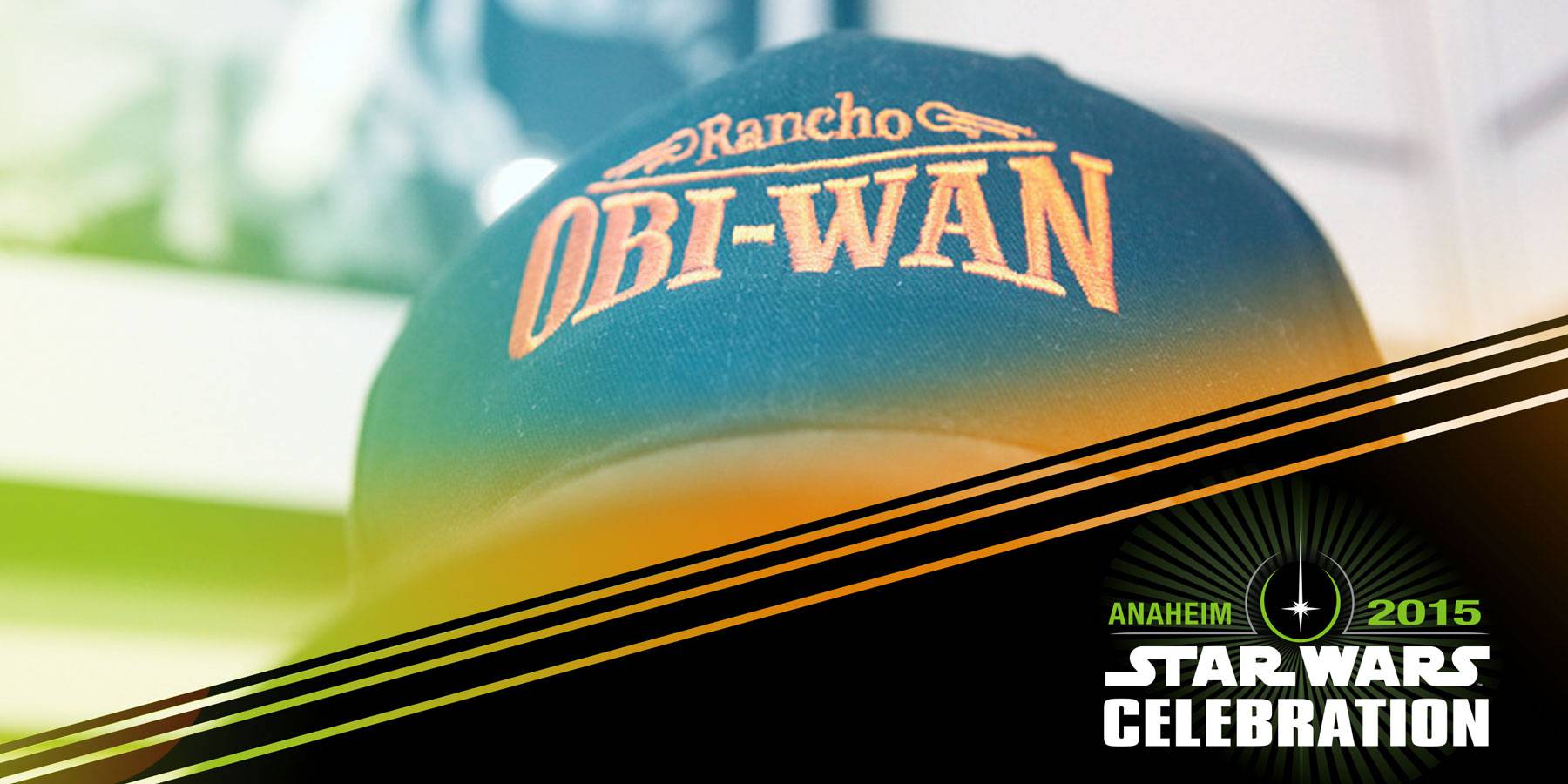 Kris Van de Sande
Rancho Obi-Wan Experience
Article
April 30, 2015
Anaheim, Calif. — Star Wars Celebration Anaheim surprised everyone from the amount of things to see and people to see, much like the Star Wars universe itself. One of the highlights was Steve Sansweet's Rancho Obi-Wan Experience, which offered visitors just a small glimpse into the variety of sheer passion that goes into the world of Star Wars collecting. Rancho Obi-Wan itself is home to the world's largest privately-owned Star Wars collection housed in Sonoma County just outside of Petaluma, California. Visiting the mecca of Star Wars collecting museum is not an easy task for most, but for the thousands of visitors to Star Wars Celebration Anaheim, the Rancho Obi-Wan Experience was part of your daily admission, and a complete mistake if you skipped it!
Throughout the space, once you're inside, is an open floor. The treasures are on the walls, from floor to ceiling (or top of the wall actually) and focus on how Star Wars fans have made Star Wars their own through their artwork, sculptures, shrines, custom figures and more. It really is a magical menagerie and what you see here you won't find anywhere else… at least not likely. If you want displays of old merchandise, there's websites and books dedicated to all of that. Here, you'll find an endless array of inspiration made by the fans.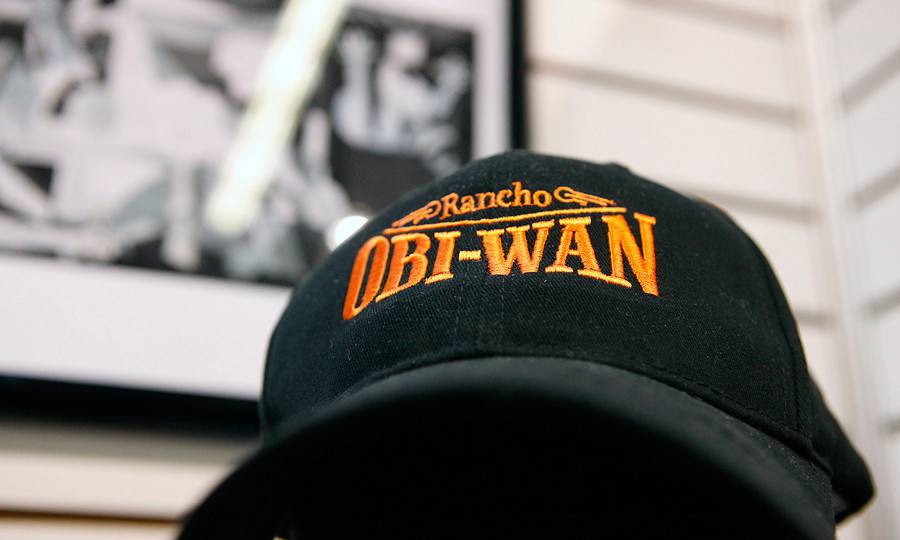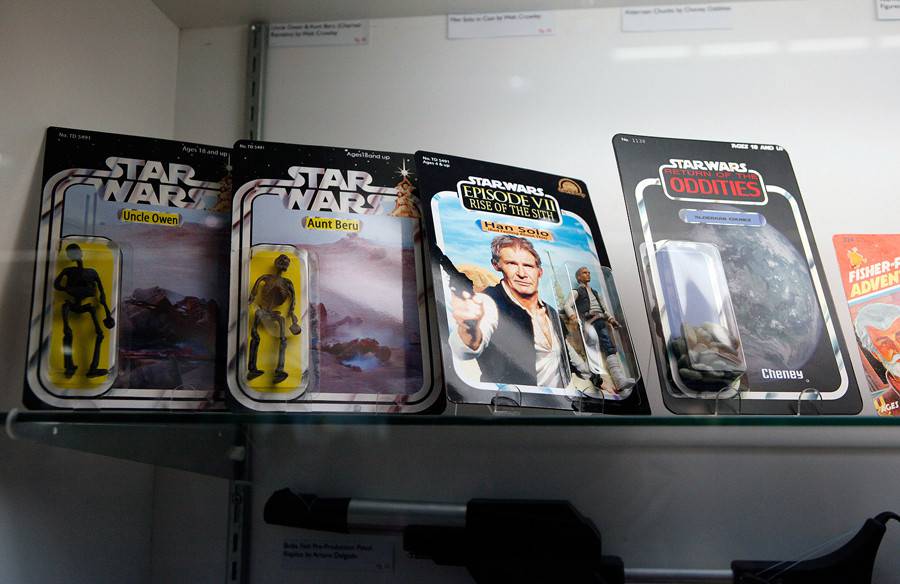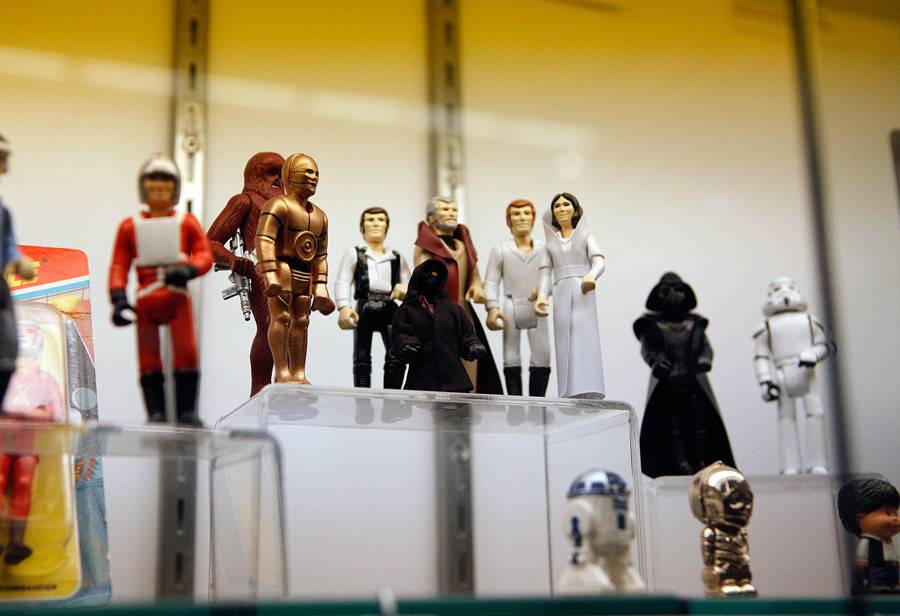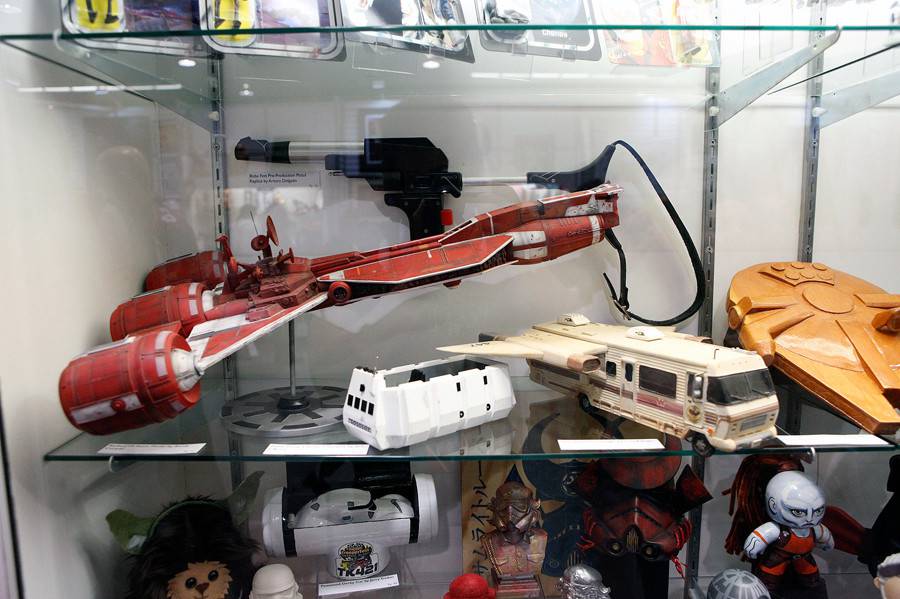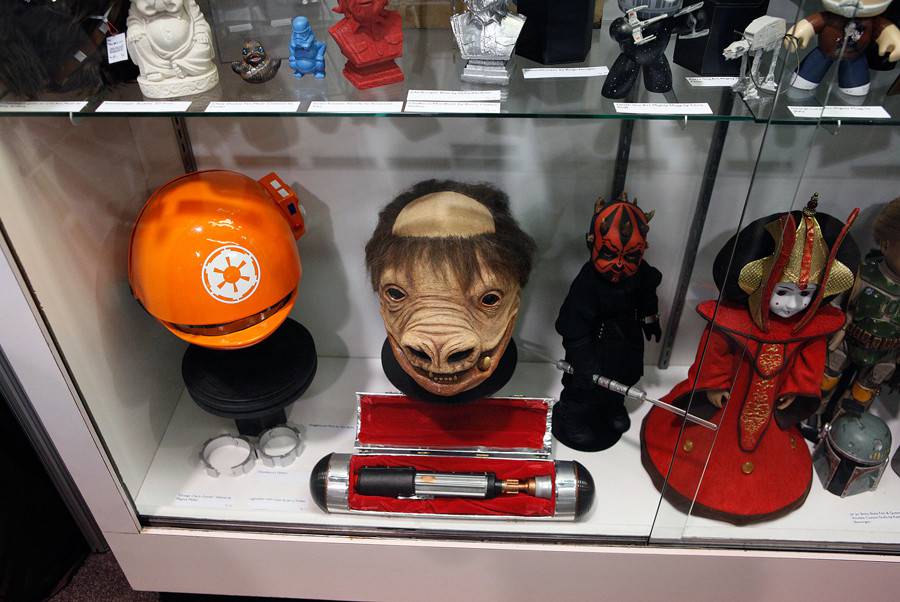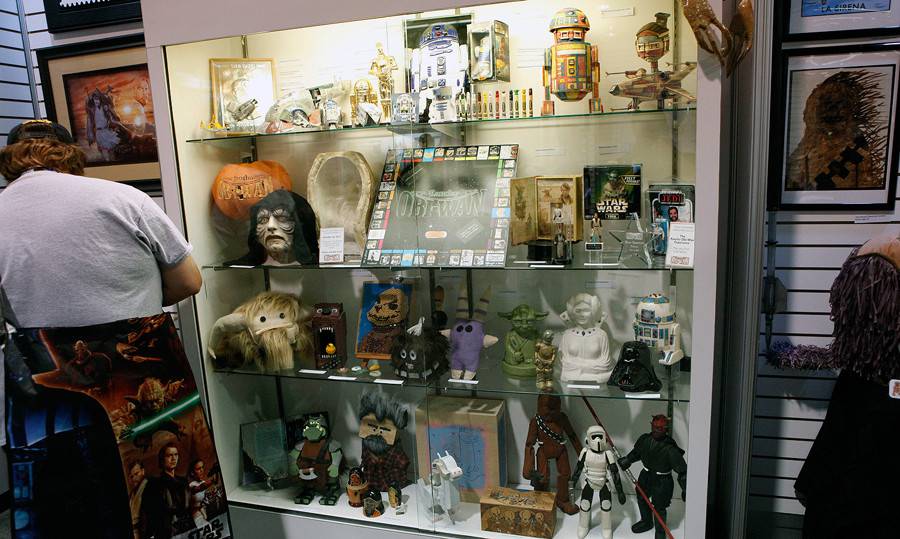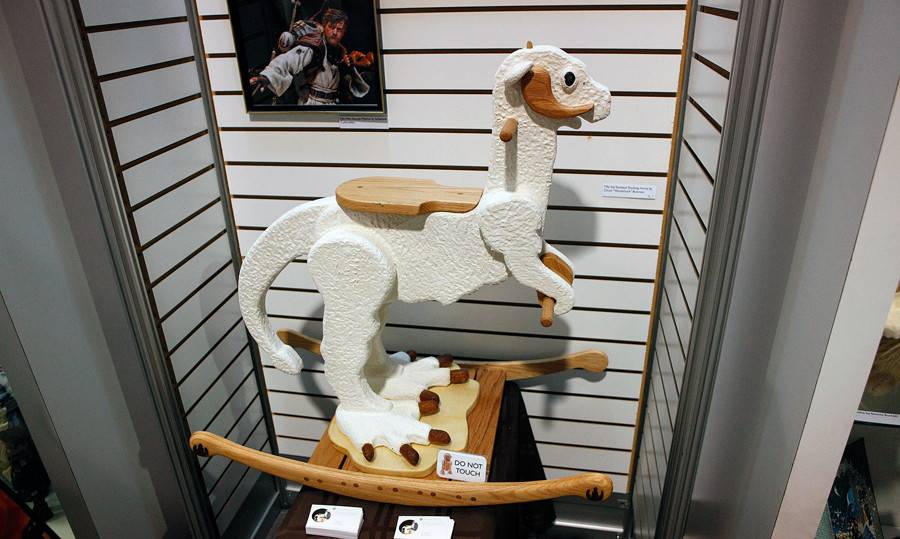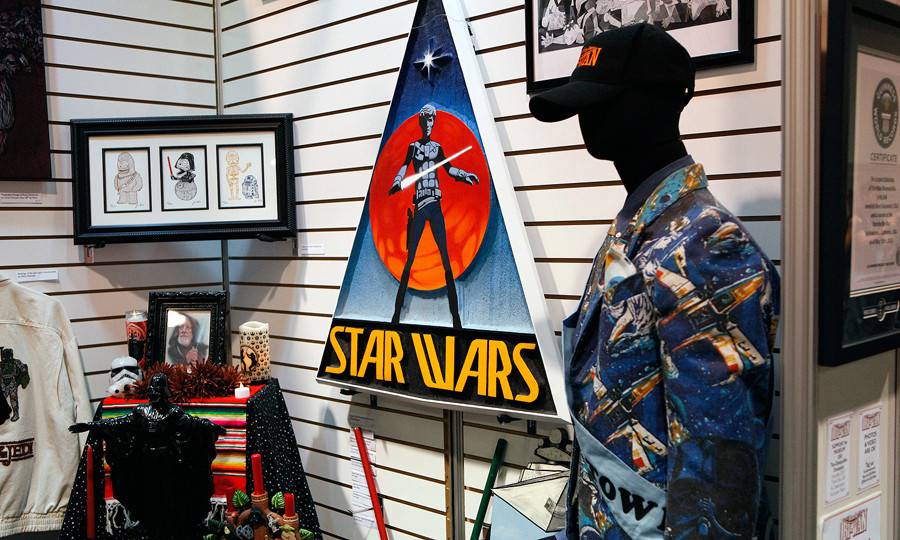 The highlight of the experience is a rather large oil panting titled The 20th Century Space Opera by Robert Xavier Burden. It's a masterpiece that only those who grew up with Kenner Action Figures could truly appreciate, but it's such a magnificent piece of art that anyone who just loves Star Wars will love it as well. We spotted a few Ewoks and a Starspeeder 3000 in the 15-foot by 8-foot tribute to classic action figures. Took us awhile to spot Jar Jar…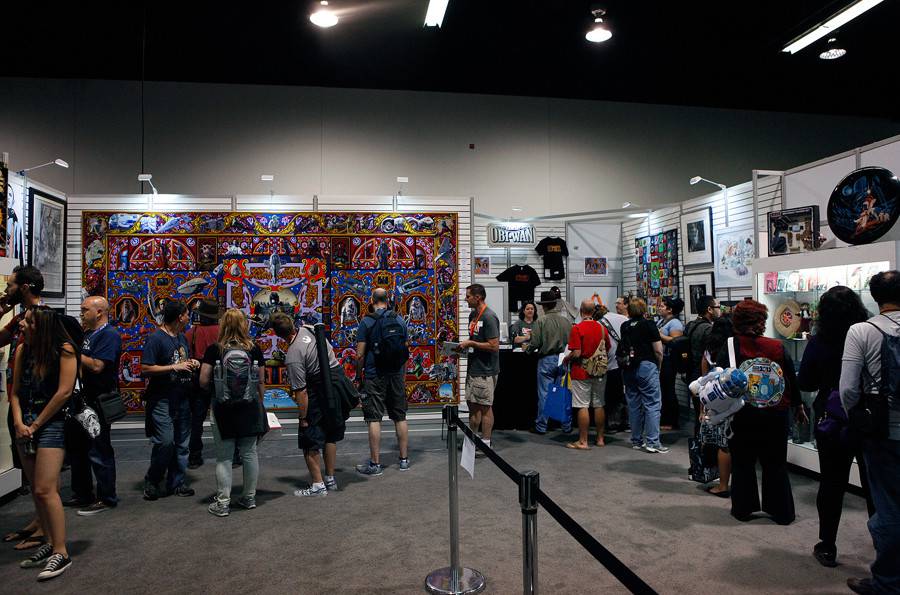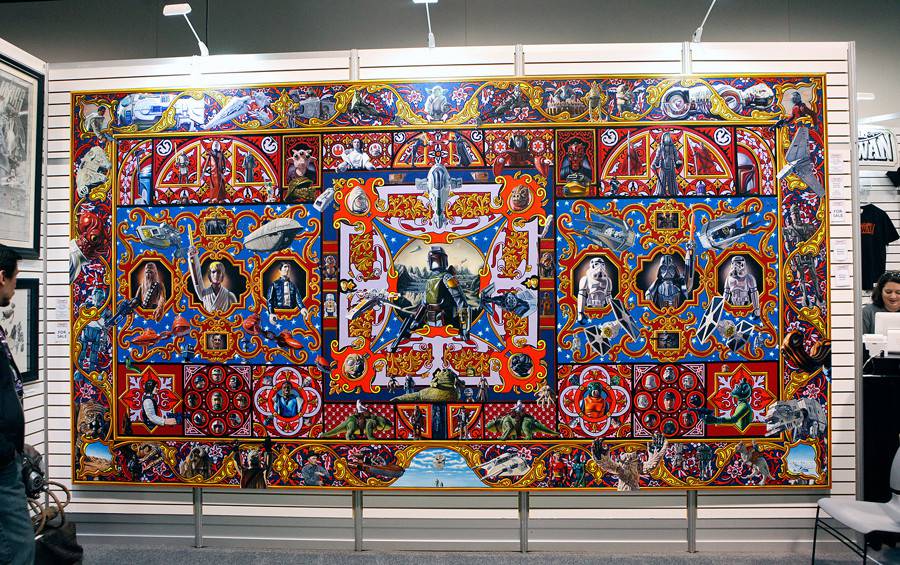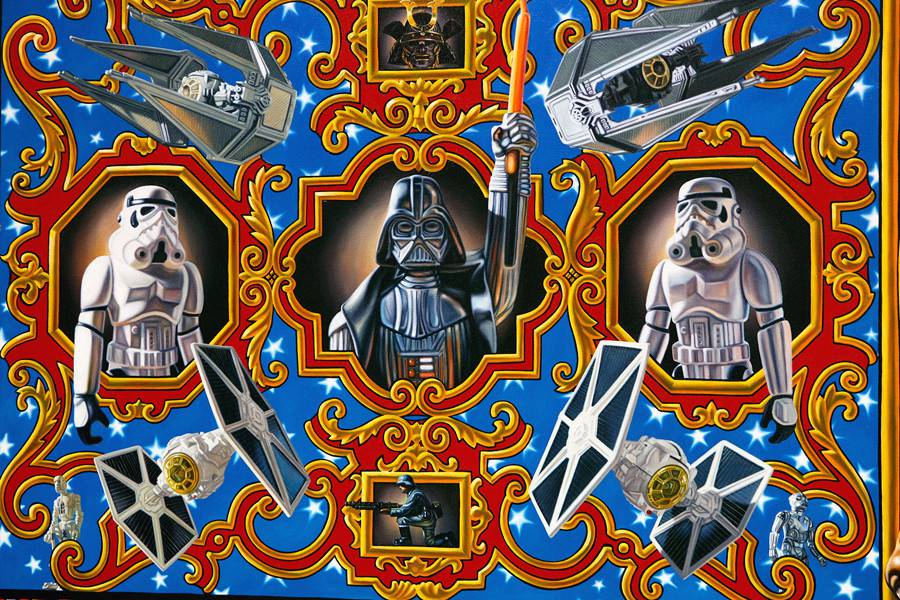 The main event of course is to meet with the people behind Rancho Obi-Wan. Steve Sansweet, Anne Neumann were on hand to sign copies of their new book "Inspired by the Force: Star Wars Fan Artifacts & Art". The 72 page book is just the first volume in a series, "The Treasures of Rancho Obi-Wan". If you were unable to visit the experience, this book is the next best thing.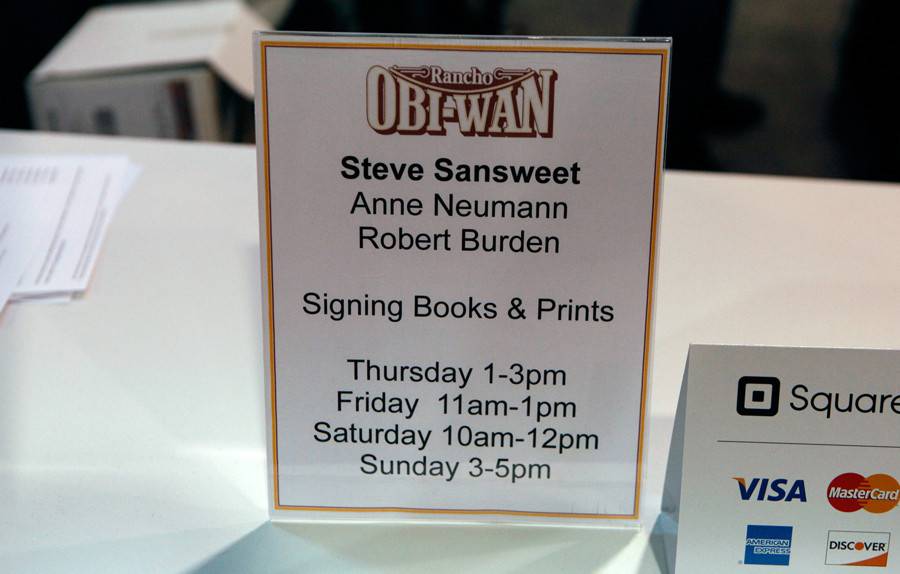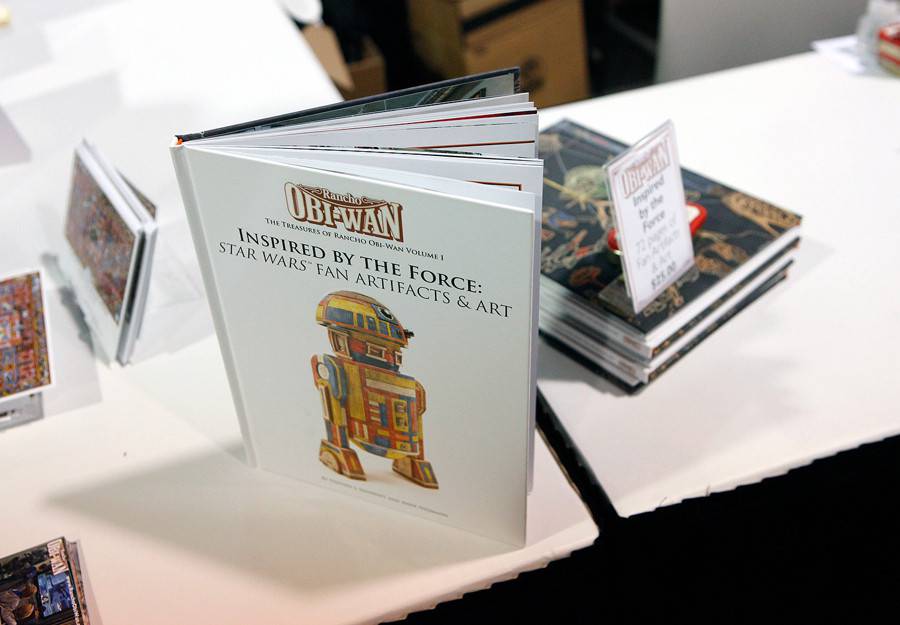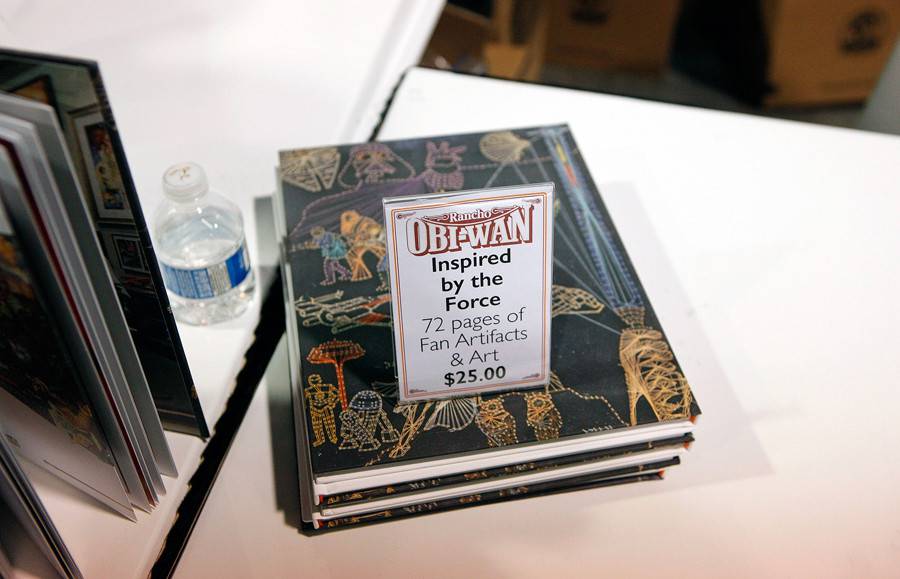 To learn more about Rancho Obi-Wan and to make donations, you can visit them at http://www.ranchoobiwan.org
If you want to purchase a 36″ x 24″ print of Robert Xavier Burden's print, you can do so on his site: http://www.robertburden.net
Photography by David Yeh