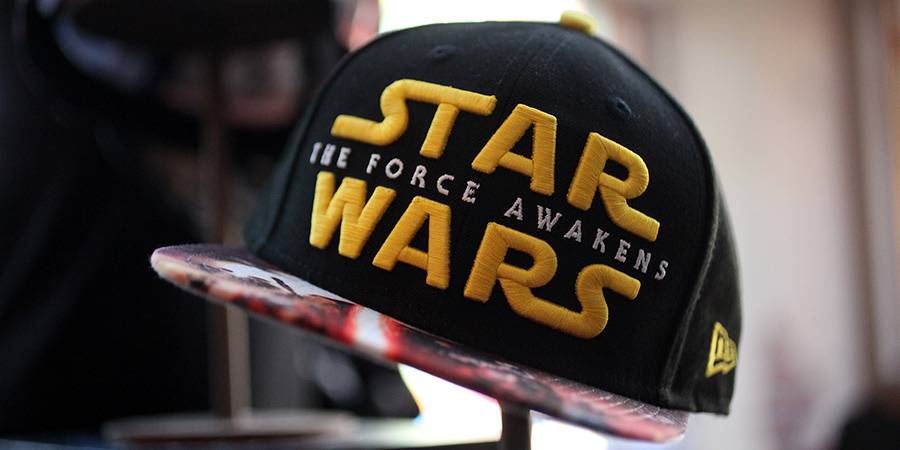 Brian Curran
Force Awakens at Disneyland
September 8, 2015
The Force has awakened this past Labor Day Weekend in all major retailers world wide including the Disney Parks. We have a small photo update for you guys from three of the major stores at the Disneyland Resort where you'll find the biggest assortment of Star Wars products: D Street, World of Disney, and Star Trader.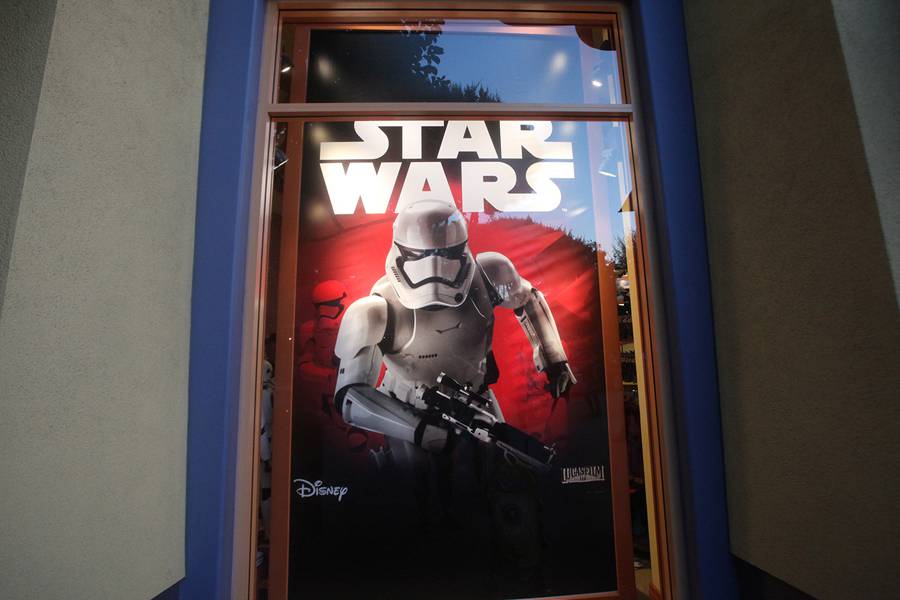 The most popular item is of course the Sphero BB-8 toy, which IS carried at the Disneyland Resort for $150 (down from their original listed price of $200) but stock is subject to availability. They had plenty as of early Friday but sold out. We also learned there was a restock on Tuesday so definitely keep checking back!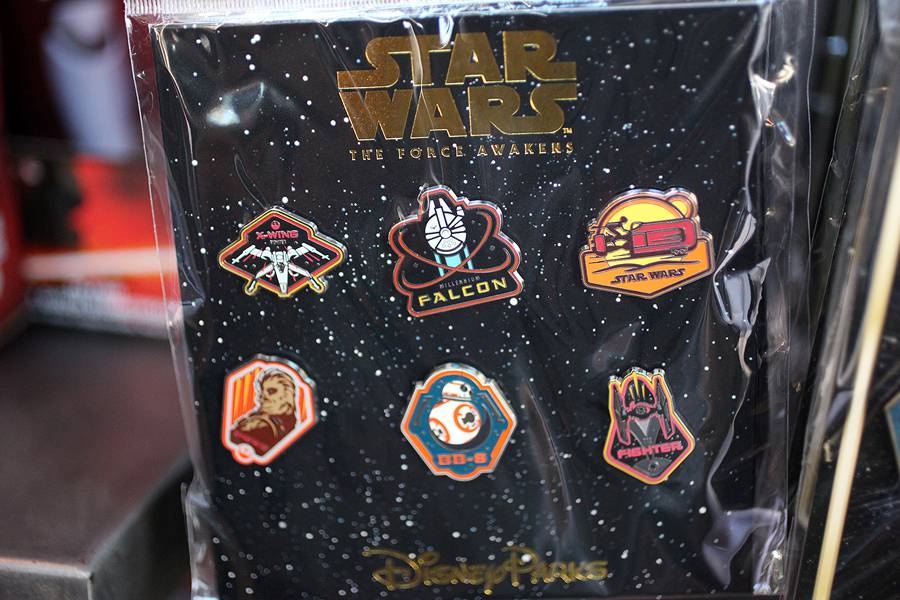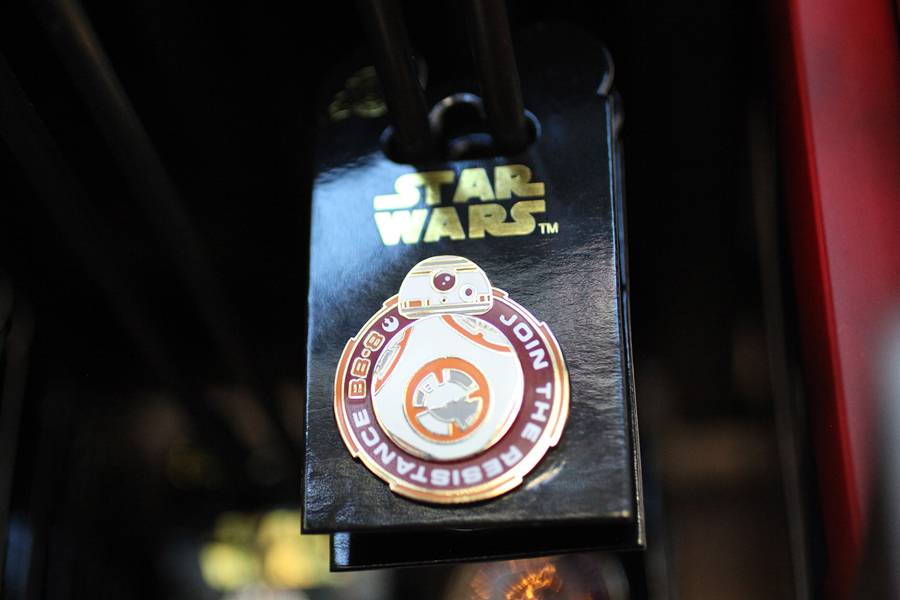 You'll find all types of hats, tees, pins and mugs here that you may not find elsewhere.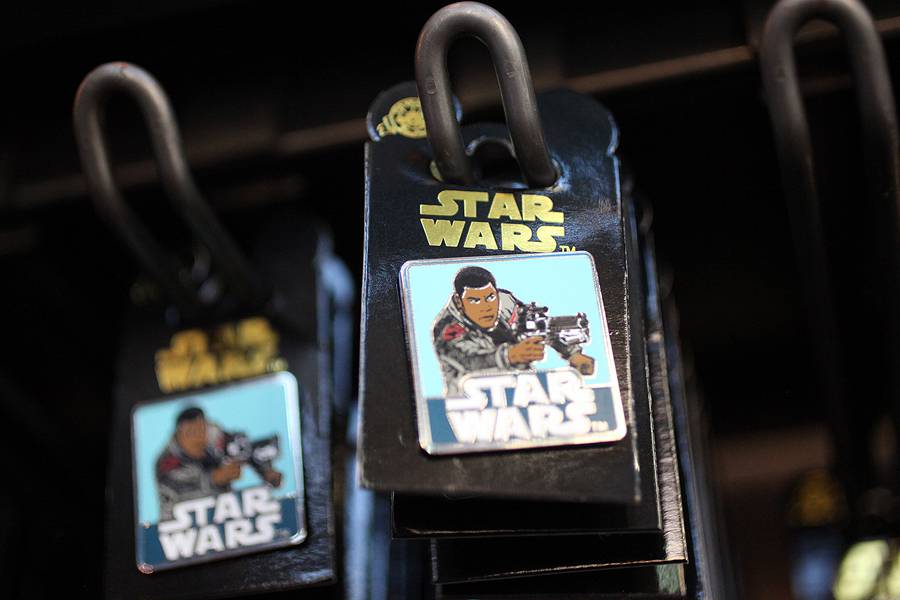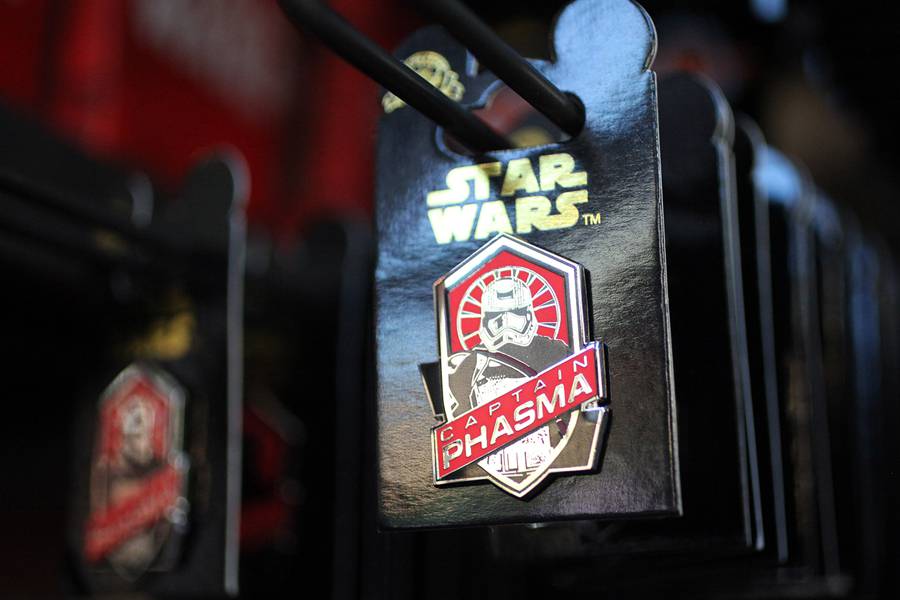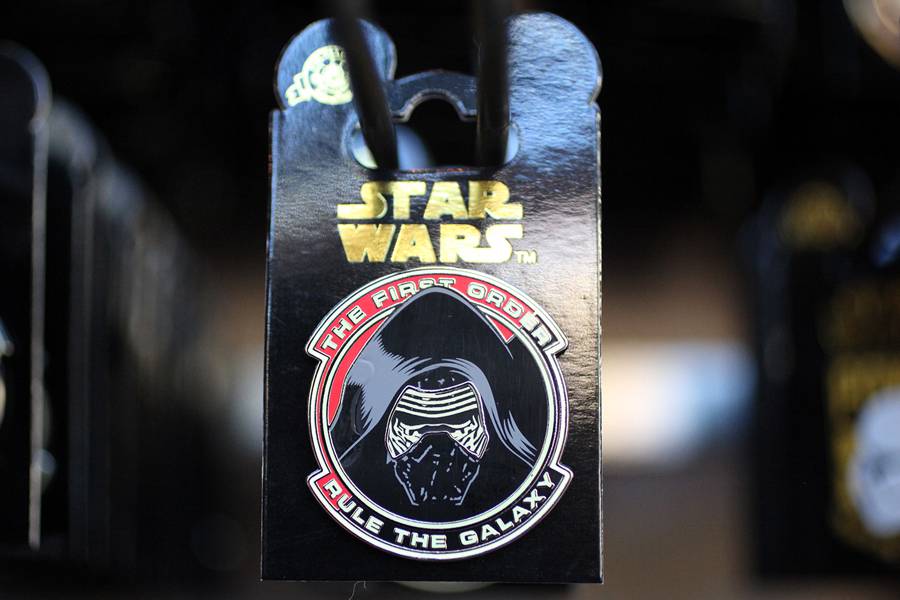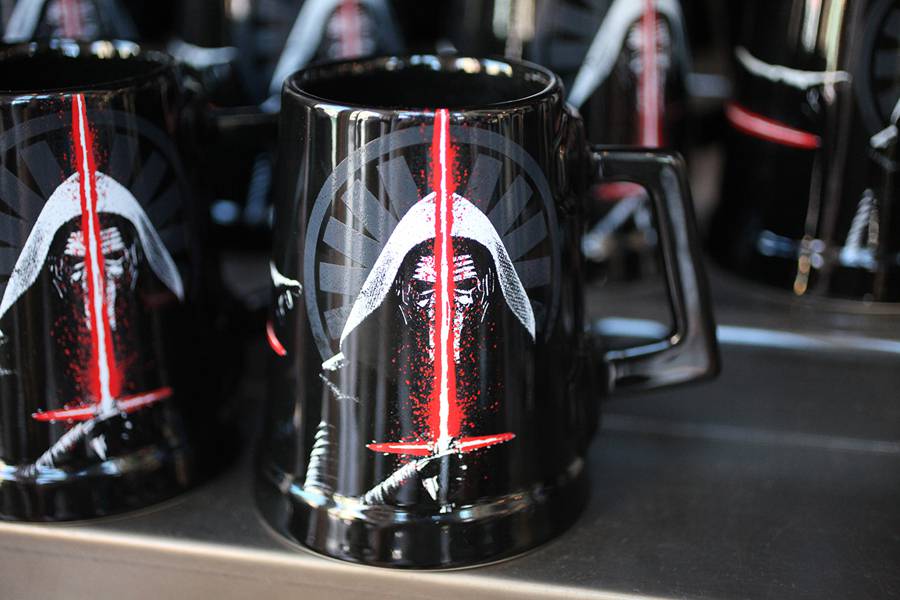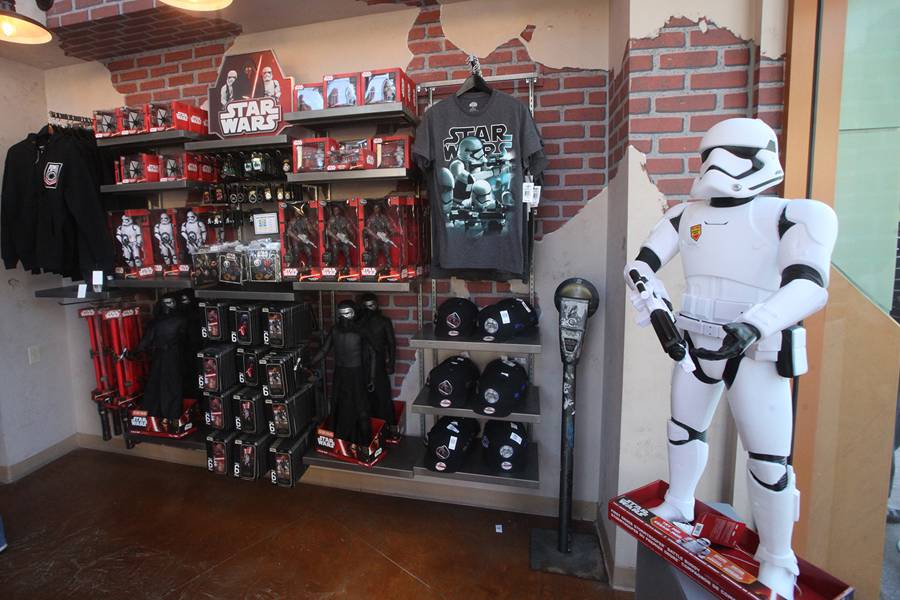 Some of the toys from Disney Store are also carried here, but you may need to check with the Disney Store for the exclusive Elite Series of Die Cast figures.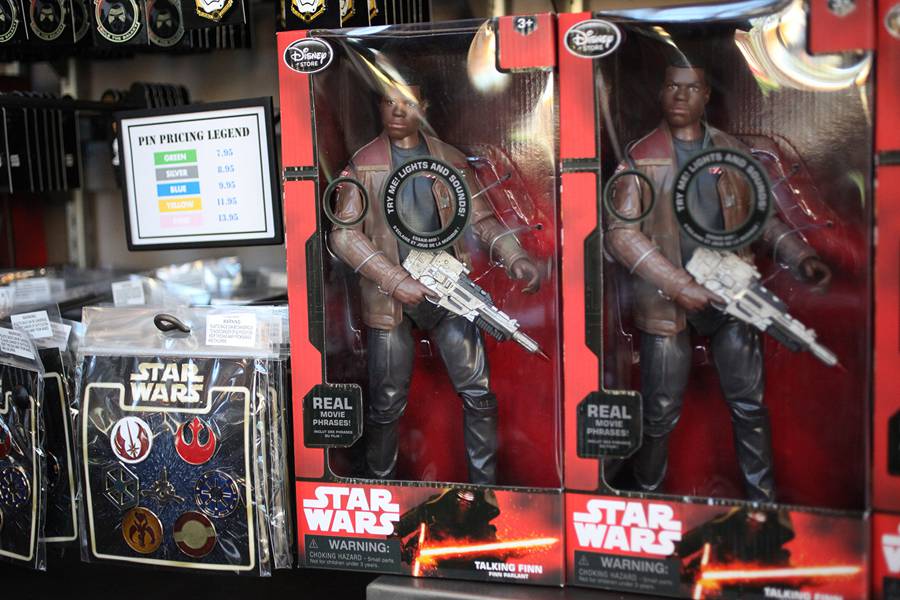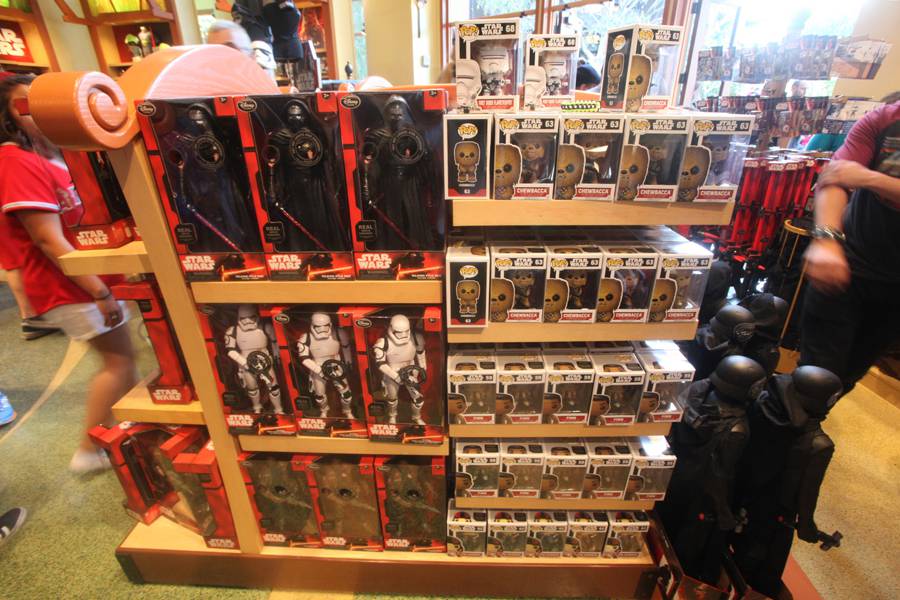 Funko Pops are also very popular and easily found here but at a slight mark up.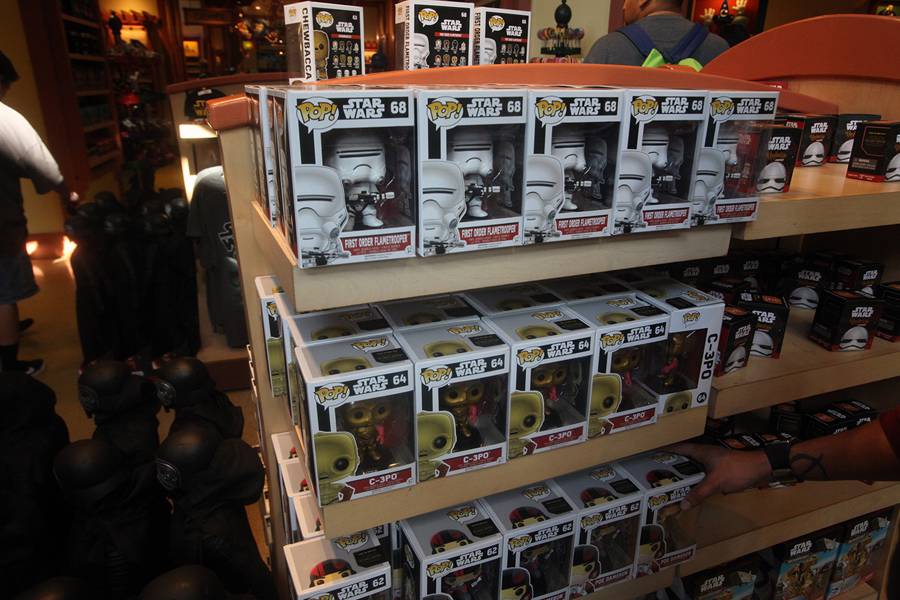 There have been several Droid Factory exclusives this year, the latest being this box set of four different astromechs from The Force Awakens. Just how prominently featured they are remains to be seen but it's nice to have the option. If you've been a long time collector, you already have R2-Q2 and R4-M9 and it's also important to note that these are not made by Hasbro but fit in scale with them. This set of four will run you $30.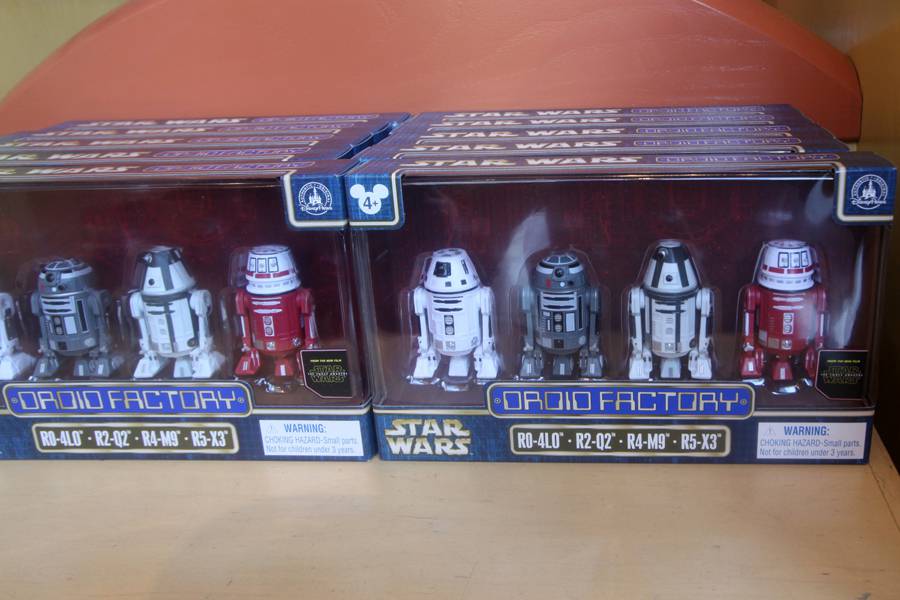 For the younger kiddies is a Jakku Sand Playset that comes with various toys and figurines in a small sand pit. I'm personally wondering if this would make for a good lunch box.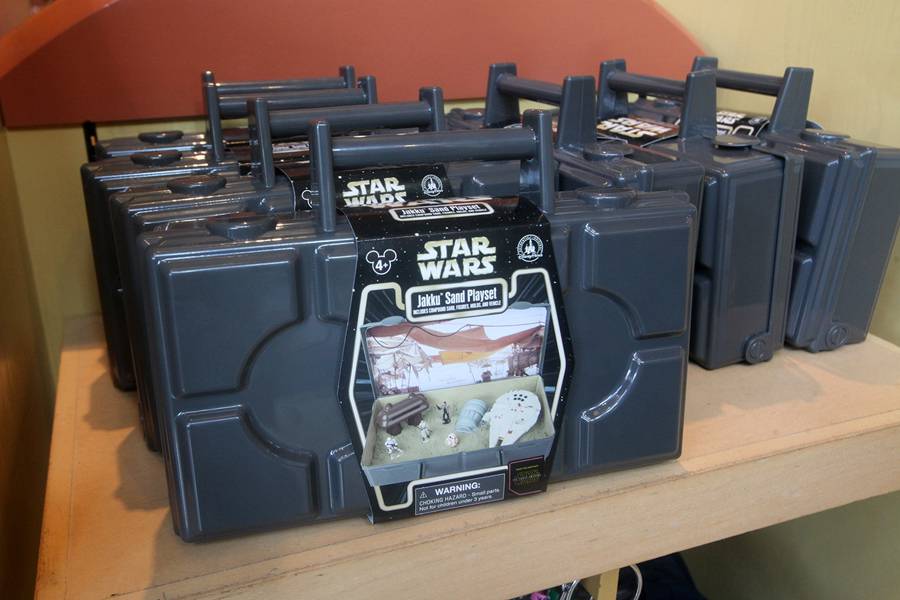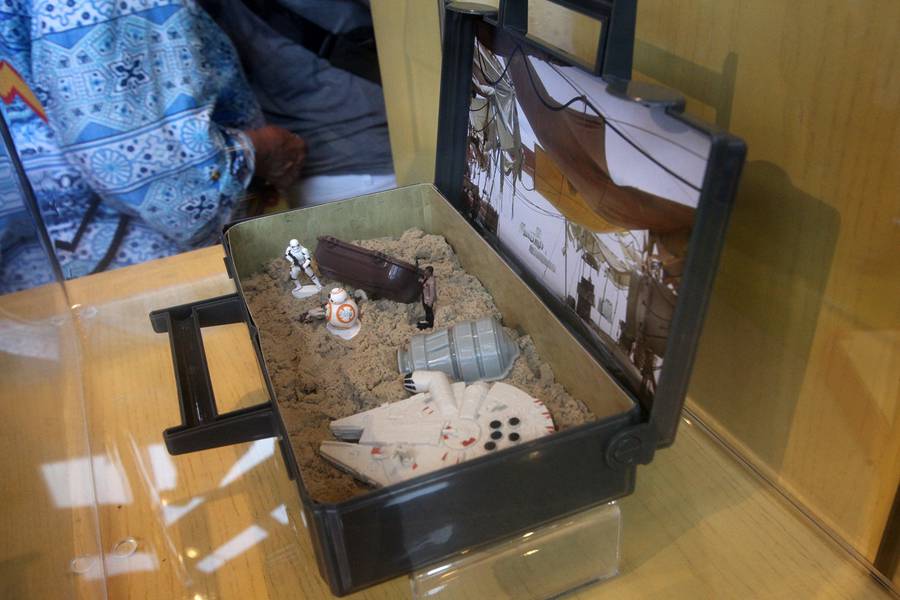 An older designed beast that may be featured in The Force Awakens is available in latex form. Will this Happabore win you and your kids hearts? It might be too early to determine that.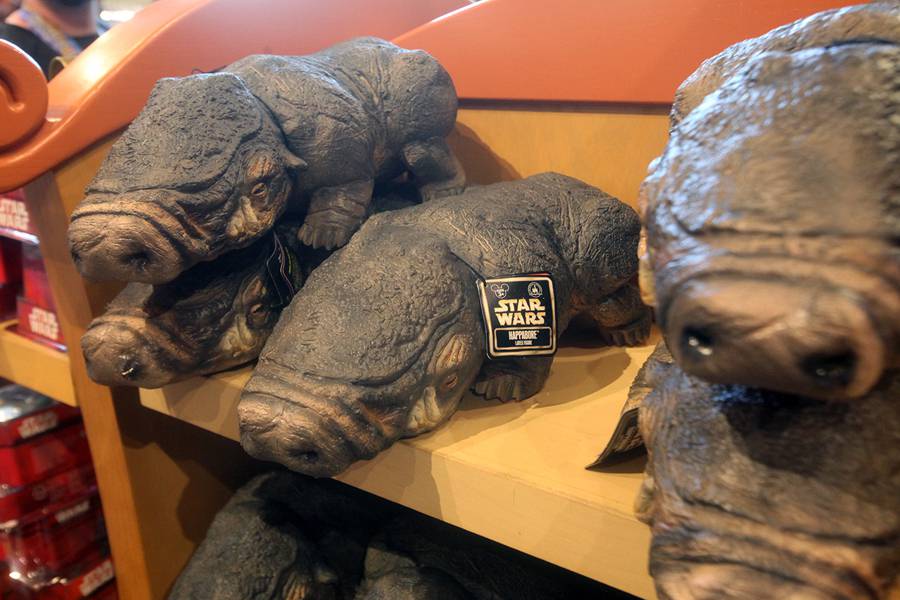 You'll also find plush toys, die cast vehicles, new racers, Hasbro figures (no sign of Black Series though), and a whole lot more. It's going to be an expensive 2015 that's for sure!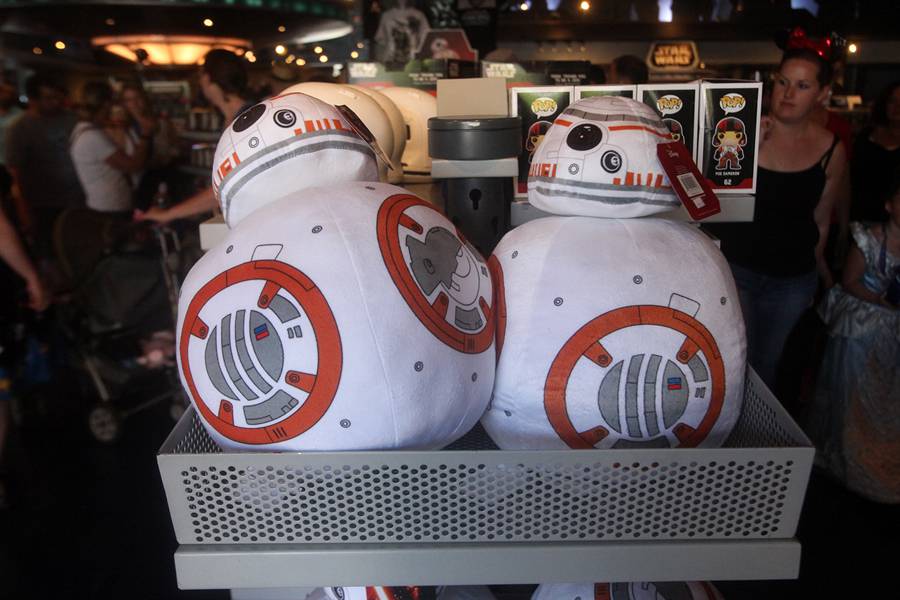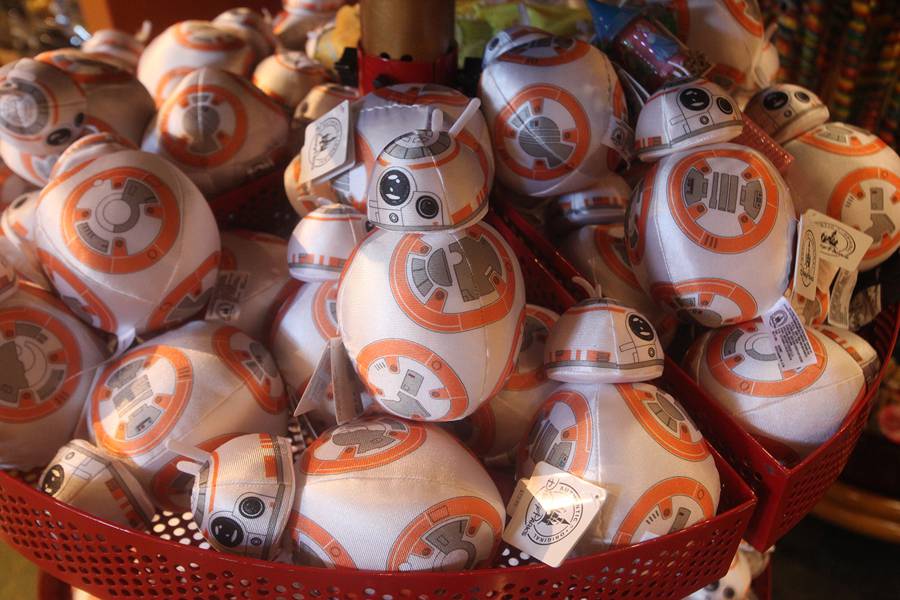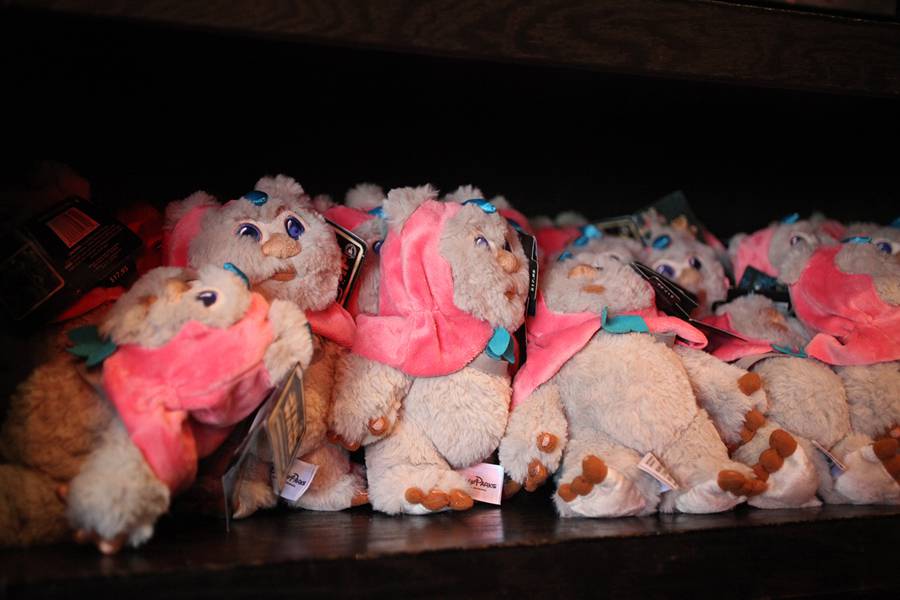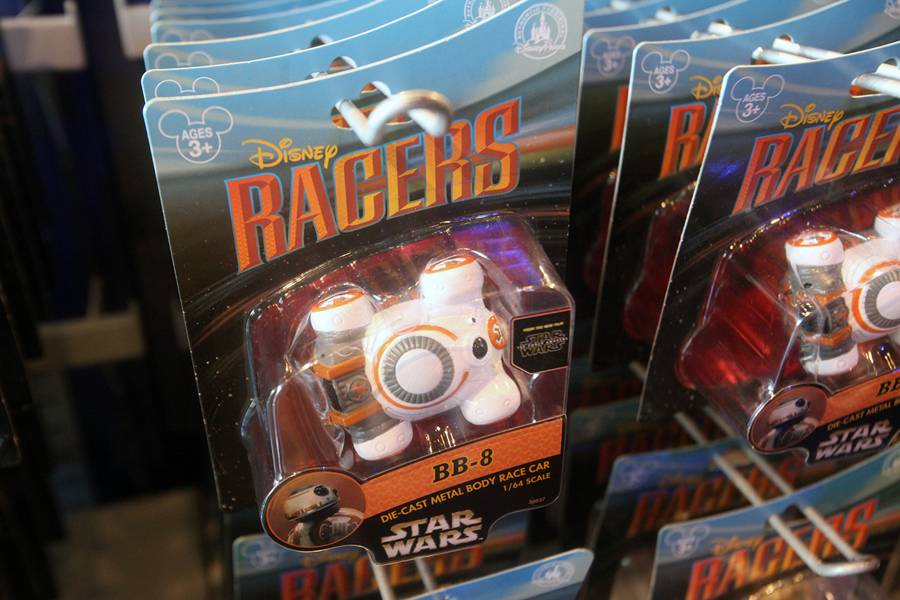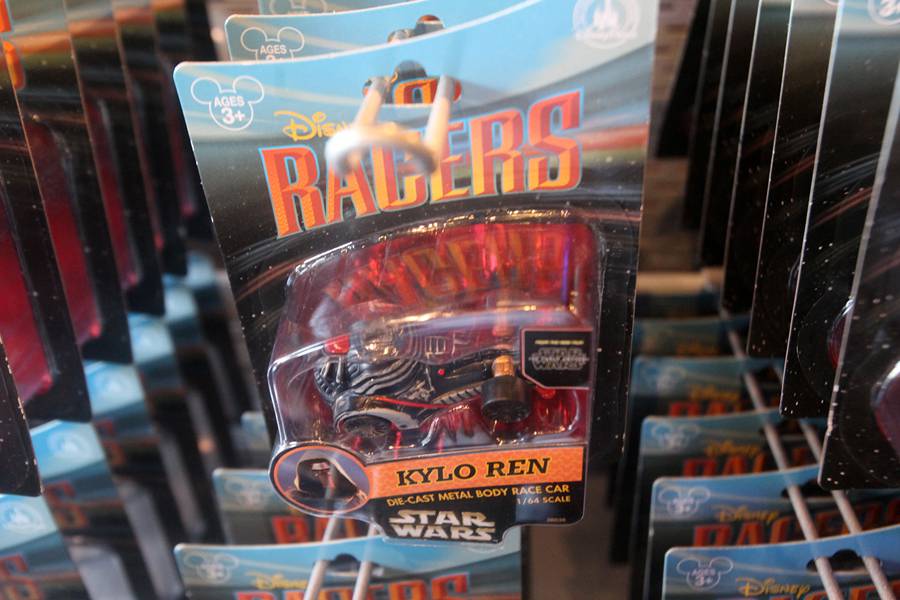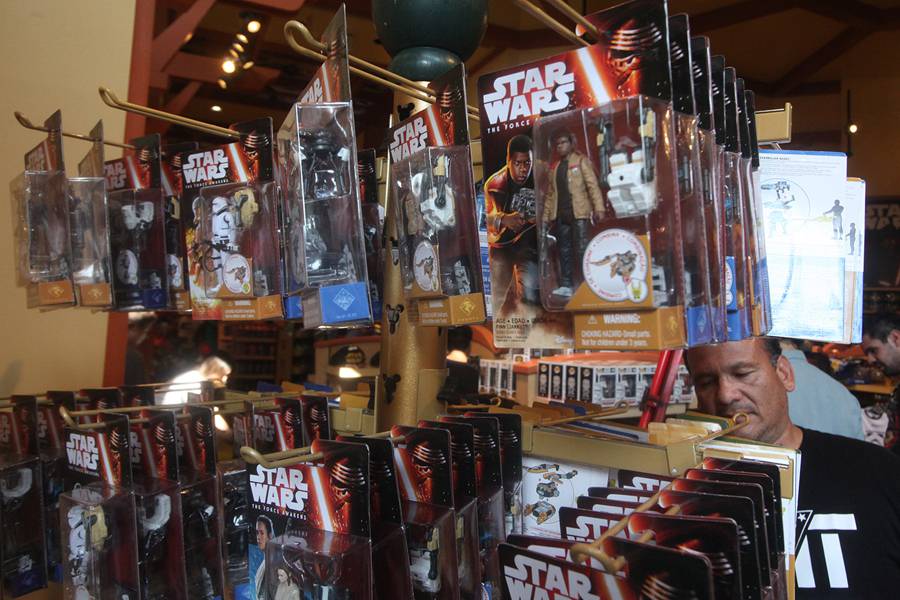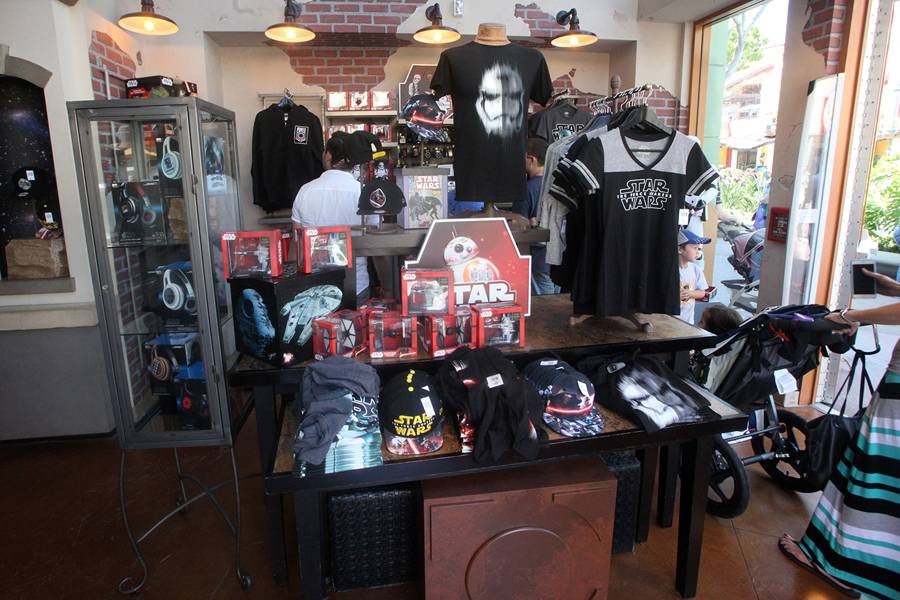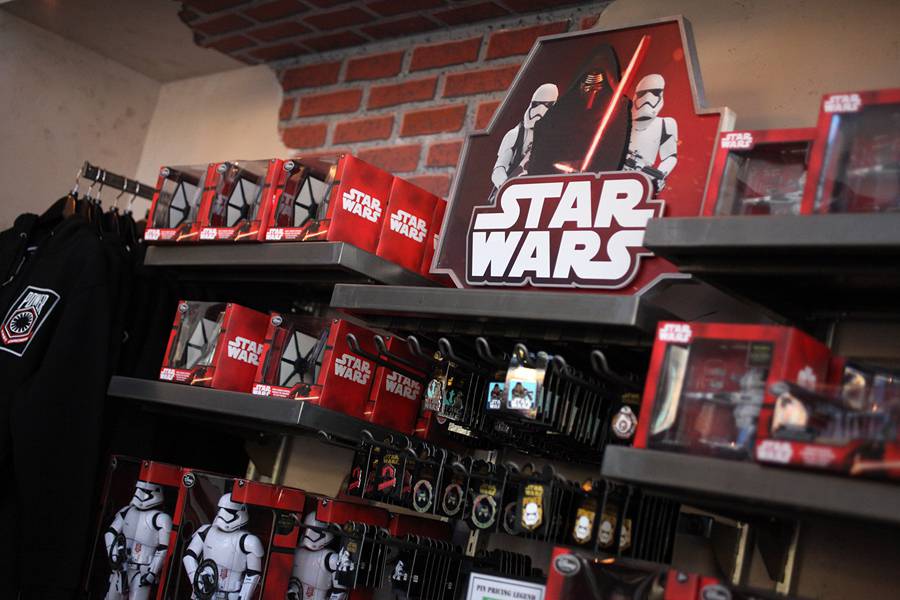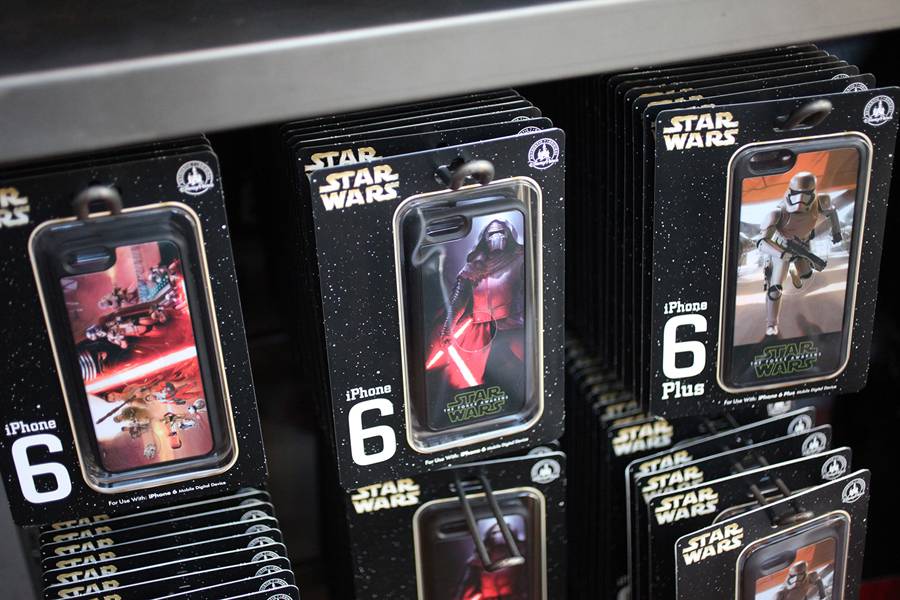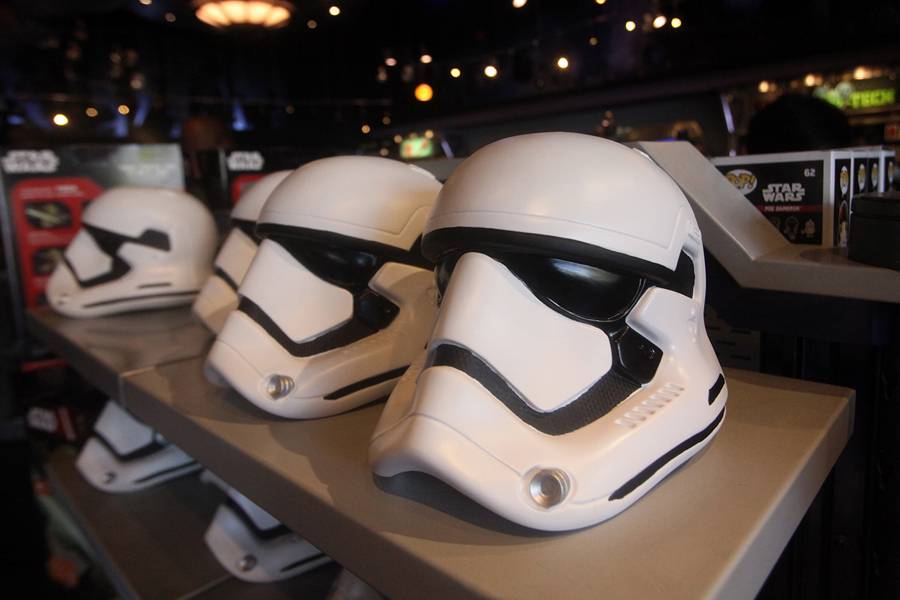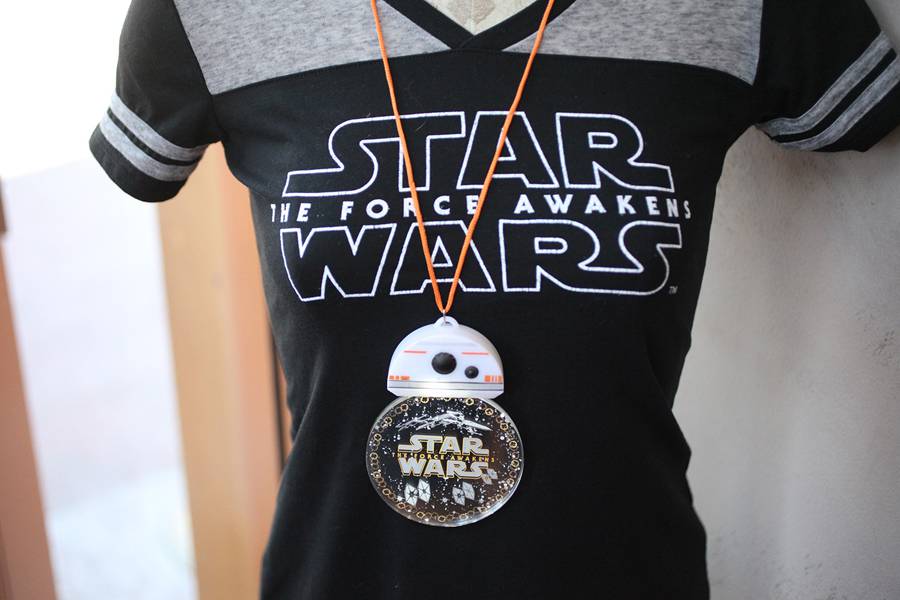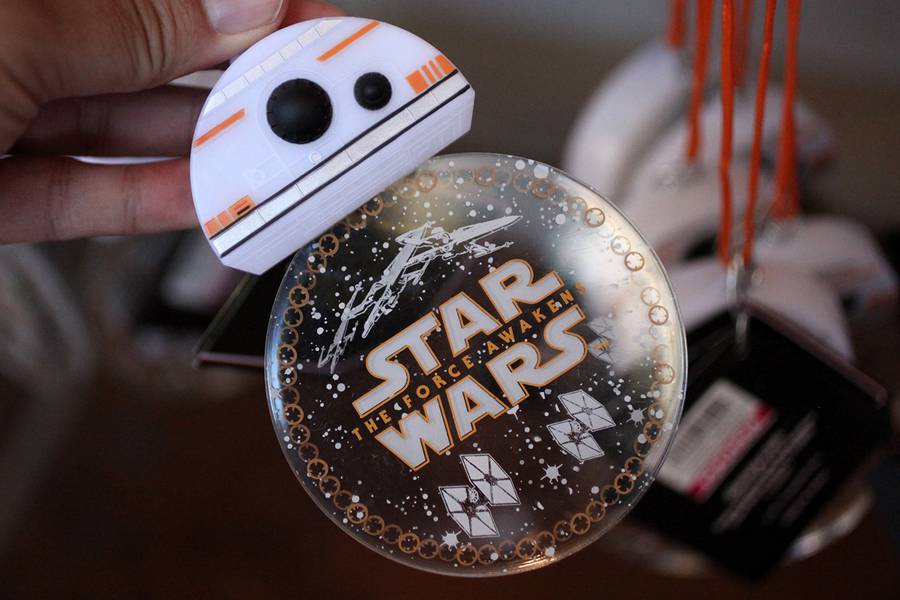 Photography by David Yeh