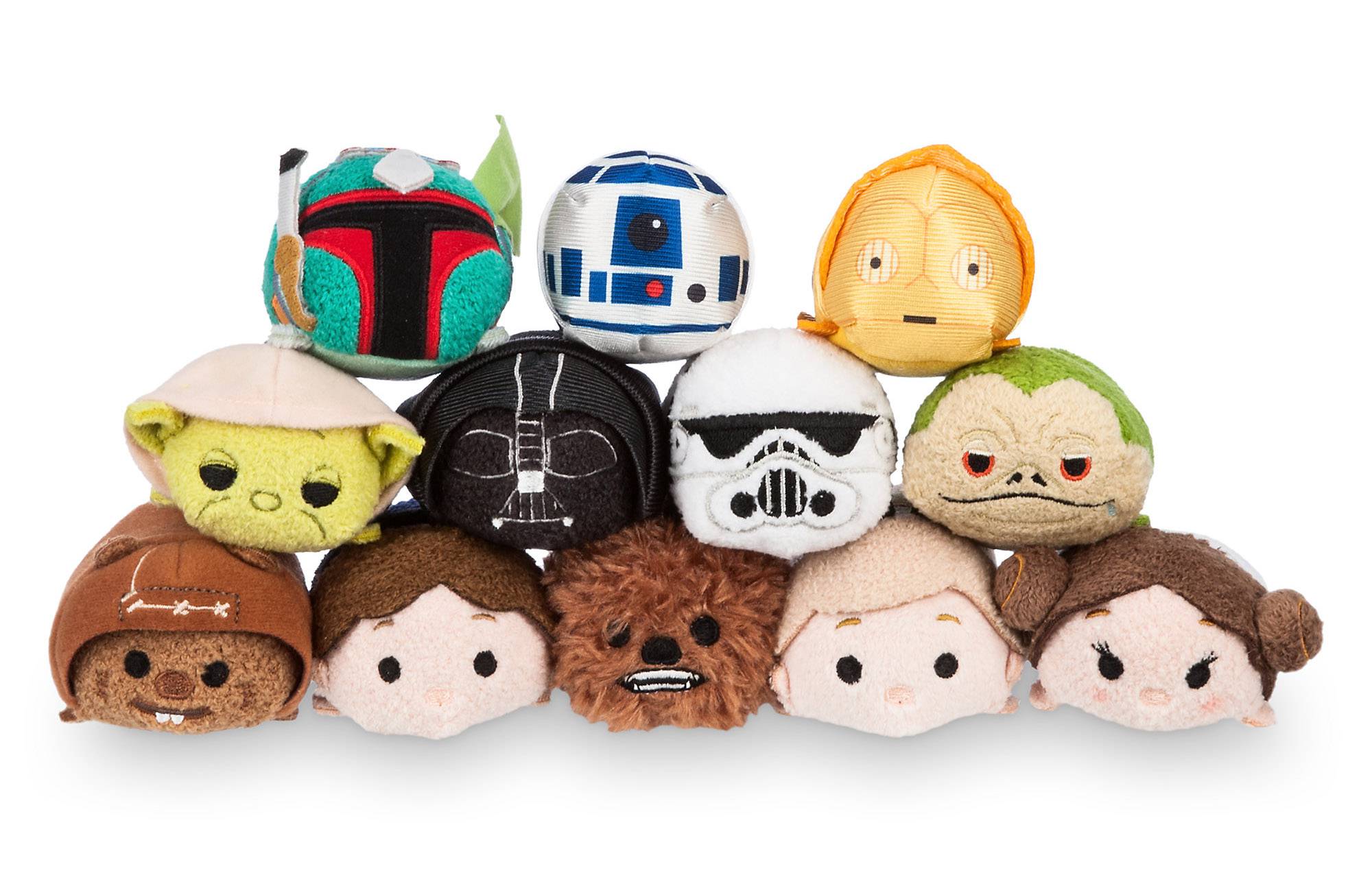 Kris Van de Sande
Disney Store announces Star Wars Tsum Tsum
February 5, 2016
Disney Store today unveiled characters from a galaxy far, far away as a part of the Star Wars Tsum Tsum collection, the newest addition to the popular stackable plush line that has taken the world by storm since it was first introduced at Disney Store in Japan in 2013.
The Star Wars Tsum Tsum collection will feature characters from A New Hope, The Empire Strikes Back and Return of the Jedi and will come in three sizes – mini, medium and large. Characters represented in the collection include: Princess Leia, Luke Skywalker, Chewbacca, Han Solo, R2-D2, Jabba the Hutt, Boba Fett, Darth Vader, Yoda, C-3P0, Ewok and Stormtrooper. The collection will be launched exclusively at Disney Store locations – both in-store and online – across Europe, as well as the U.S. and Japan on February 16.
Since its debut in 2013, Disney Tsum Tsum has quickly become one of the most successful plush lines in Disney Store history, prompting category expansion into softlines, accessories, home décor and more. Featuring classic and new Disney, Marvel and now Star Wars characters, Disney Tsum Tsum's whimsical design reinterprets everyone's favourite characters with a unique Japanese aesthetic.
"With a unique mix of charming design and collectability, Disney Tsum Tsum has solidified its place as one the latest Japanese pop culture crazes to go global, and we're thrilled to introduce Star Wars characters to this ever-popular line," said Paul Gainer, executive vice president of Disney Retail. "Disney Tsum Tsum has proven to be a true fan favourite and we look forward to delivering more exciting offerings in the future."
Similar to the classic Disney and Marvel Tsum Tsum characters currently available, this first collection will serve as the evergreen Star Wars assortment that will live on as future assortments are introduced.