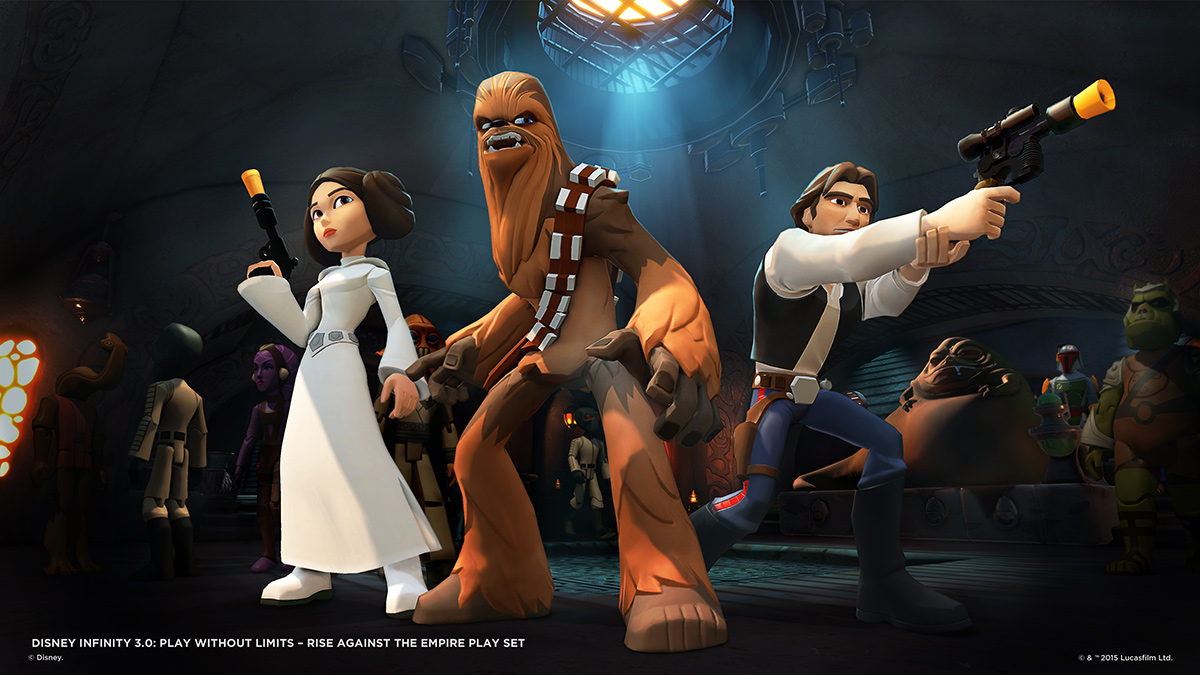 Kris Van de Sande
Disney Infinity Stopping Short of Beyond
May 12, 2016
Disney Interactive announced on Tuesday that production of Disney Infinity will discontinue production on further developments of the game and toys, with three new characters from Alice Through the Looking Glass coming this month and a Finding Dory play set in June. So what happened? Movie Box Office is soaring this year, but while attendance at the Disney Parks are still high, they didn't quite reach expected projections and ESPN continues to be weaker player. But for Disney Infinity, Disney has decided to shift its focus on licensing characters rather than creating their own games. The Walt Disney Company will as a result, report a $147 million loss.
Avalanch Software, the studio behind Disney Infinity will also be shutting down, resulting in a loss of 300 jobs give or take.
Here's the official statement from John Blackburn, Senior Vice President & General Manager, Disney Infinity:
"By now you may have heard the news that we have made the difficult decision to discontinue production of Disney Infinity. From the beginning, Disney Infinity was built for you—our fans—and I wanted to take a moment to thank you not just for your support over the years, but for creating a community that made Disney Infinity more than just a game.

Our goal for Disney Infinity was to bring the best of Disney storytelling to life in homes around the world, and with your support we accomplished that. We hope you had as much fun playing the game as we had making it.

So what's next for Disney Infinity? We have two final retail releases coming, including three new characters from Alice Through the Looking Glass later this month, and the Finding Dory Play Set launching in June.

And as we turn to the next chapter in our story, I want to thank everyone who helped bring Disney Infinity to life, particularly Disney's Glendale-based production and publishing teams, our external development partners, and of course the incredible Avalanche team for their tireless dedication to this project.

But most of all, I want to again thank you for making Disney Infinity a part of your lives—and for adding to the Disney legacy by being a part of this community."
Top 5 Disney Infinity Figures we hoped would get made:
Captain EO

Indiana Jones

Darkwing Duck
Goliath (Gargoyles)
Rocketeer
What Disney Infinity Figures did you want to see get made?