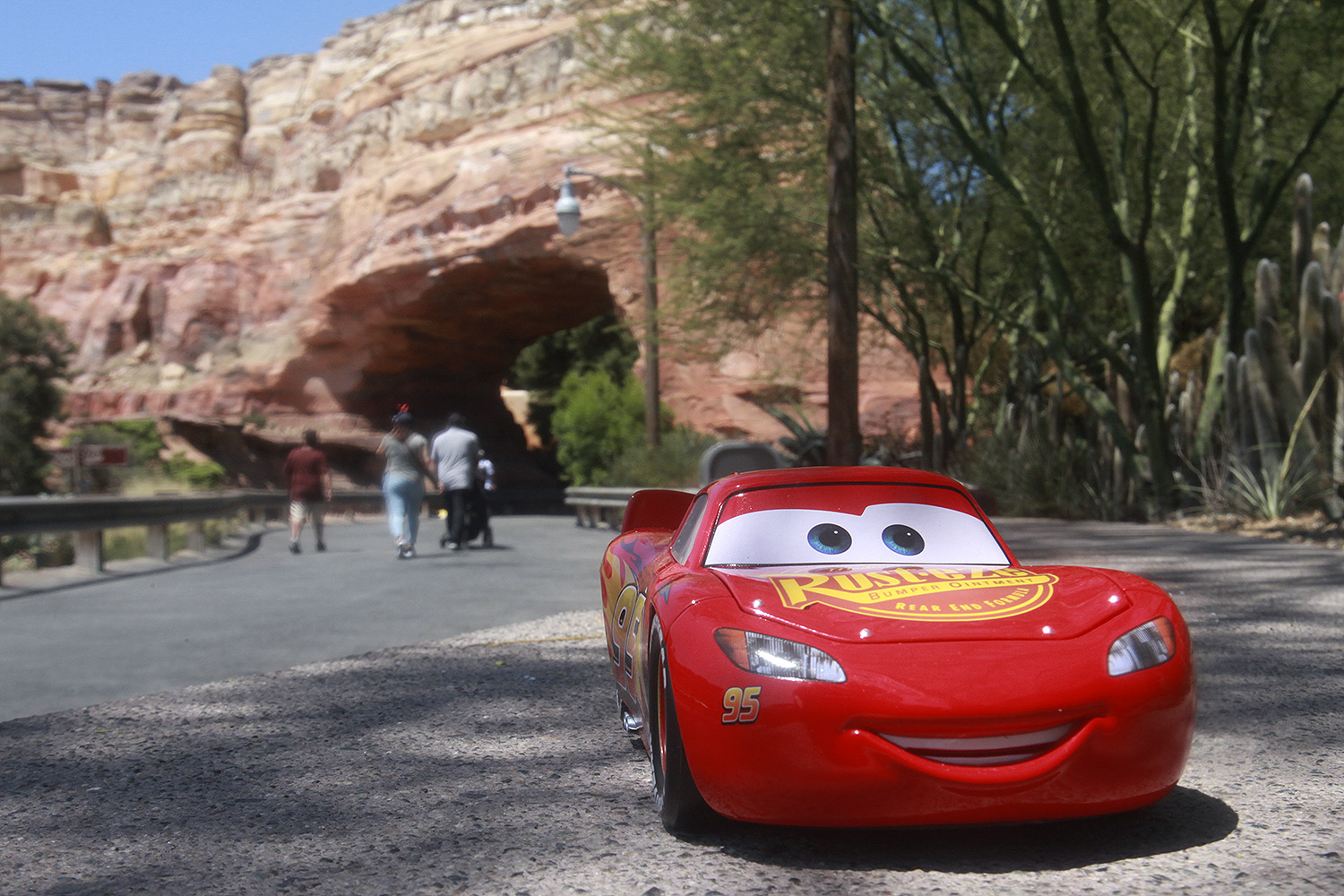 David Yeh
Jada Toys: CARS 3 Die-Cast Cars
August 17, 2017
Toys and collectibles have long been connected to the popularity of Disney films, even at the very beginning with Mickey Mouse, the Mouseketeers, and Davy Crockett. Today we wanted to shine a light on some die-cast collectibles released in support of Pixar's CARS 3 – but this isn't your standard toy car from Mattel, nor are they the slightly larger cars at the Disney Store. This line by Jada Toys is at a slightly larger 1:24 scale, and looks as if the characters popped out of the screen.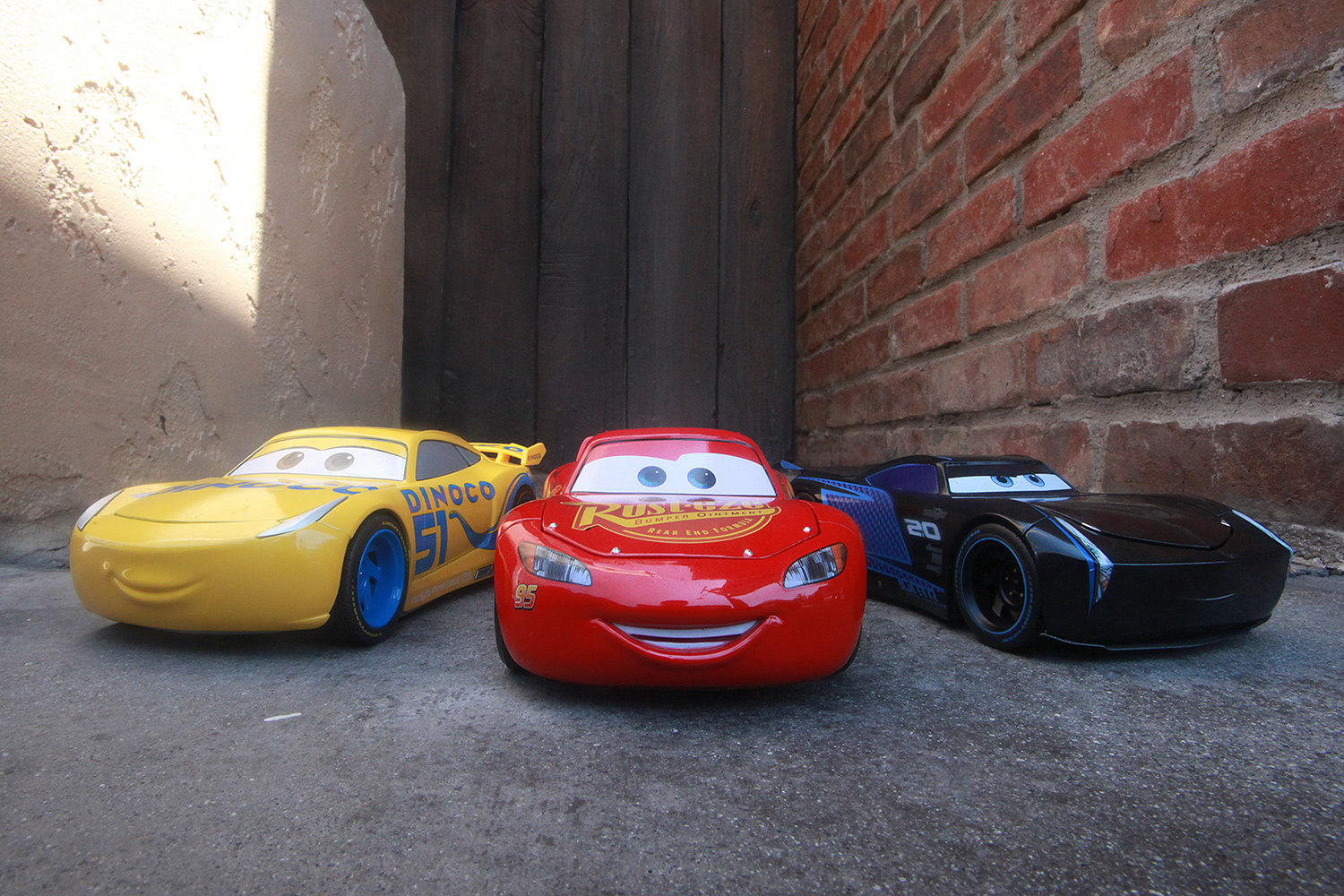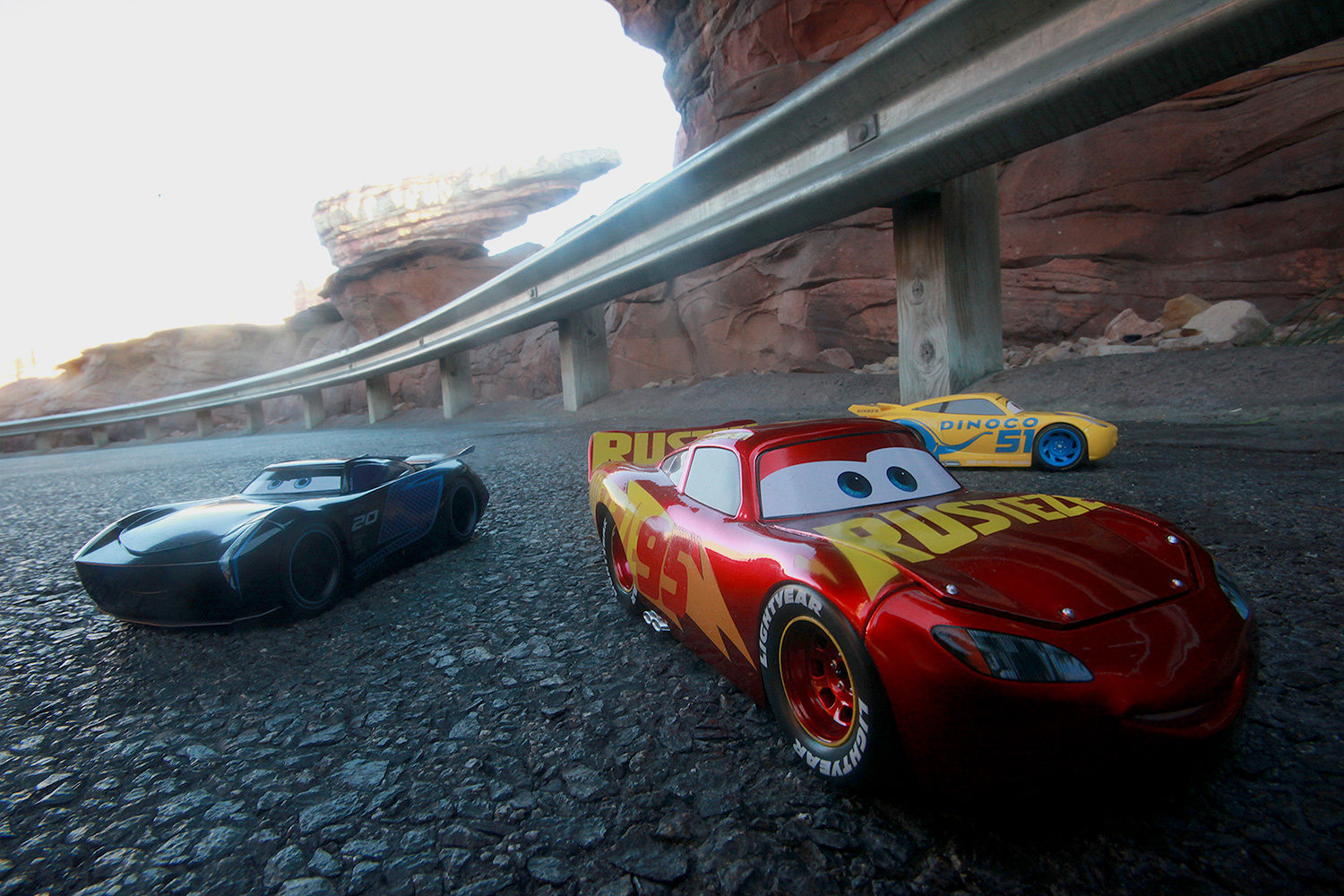 I took four of the Cars to Cars Land at Disney California Adventure and got my kicks on Route 66. Hopefully you'll fall in love with these small replicas as I have.
Cruz Ramirez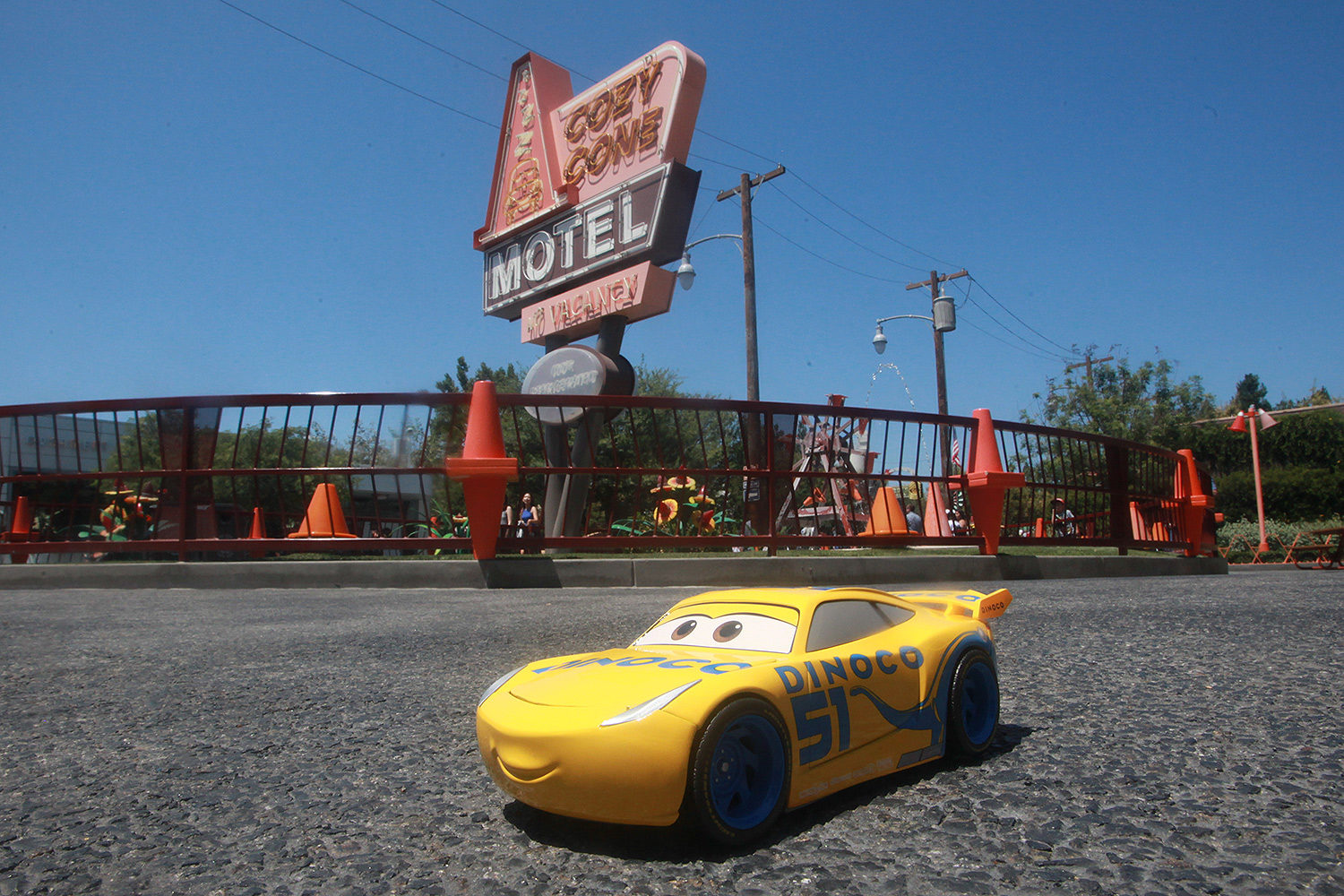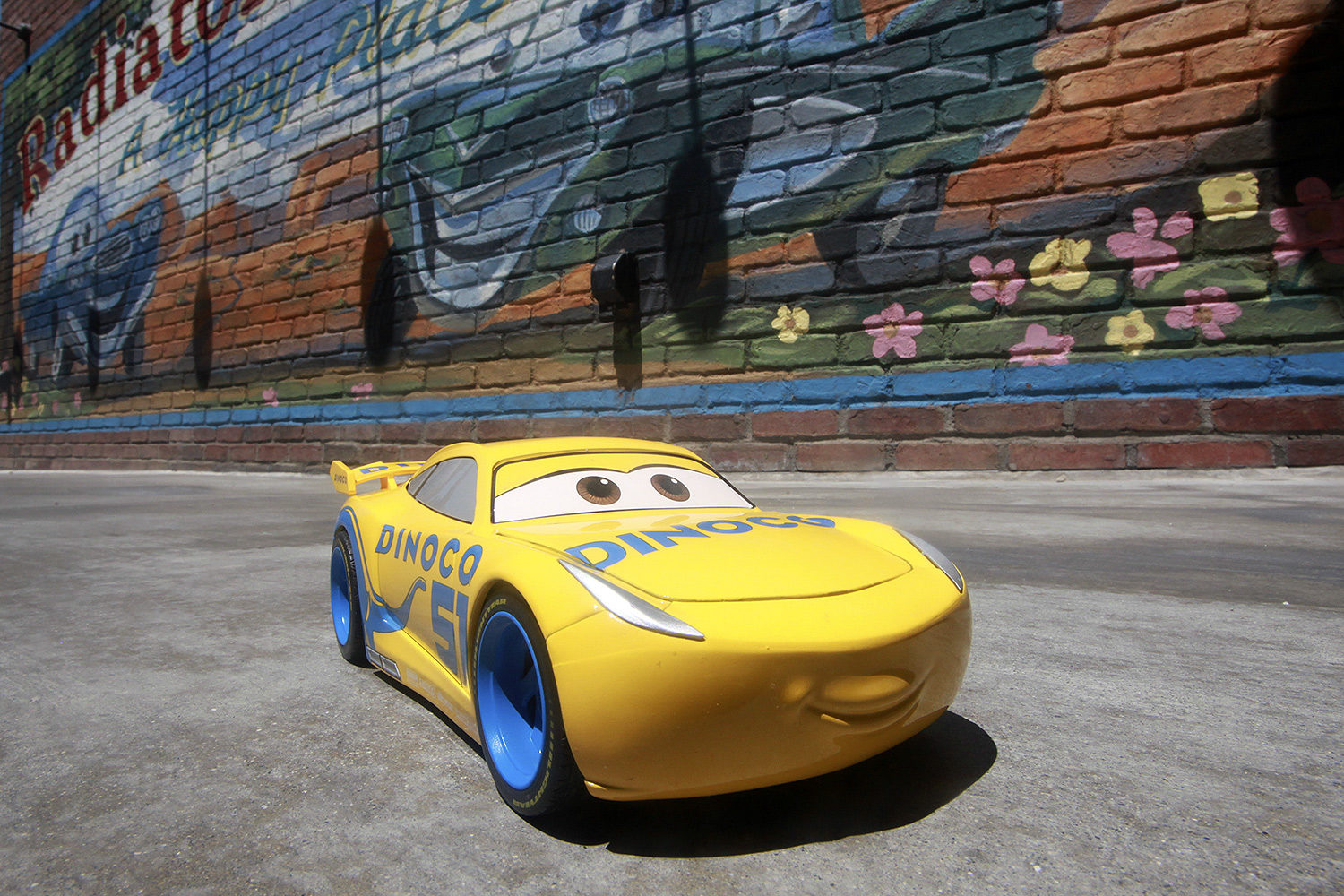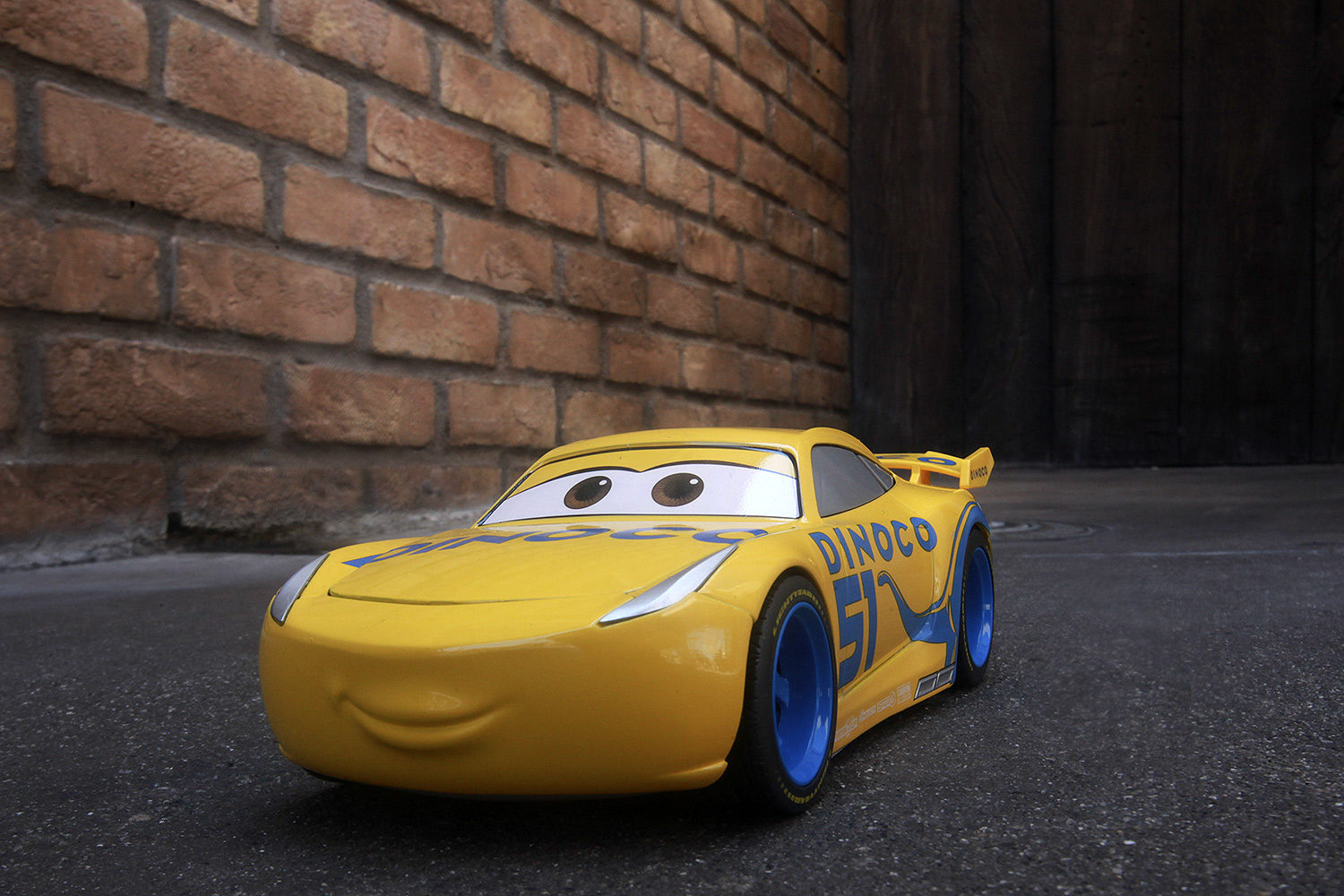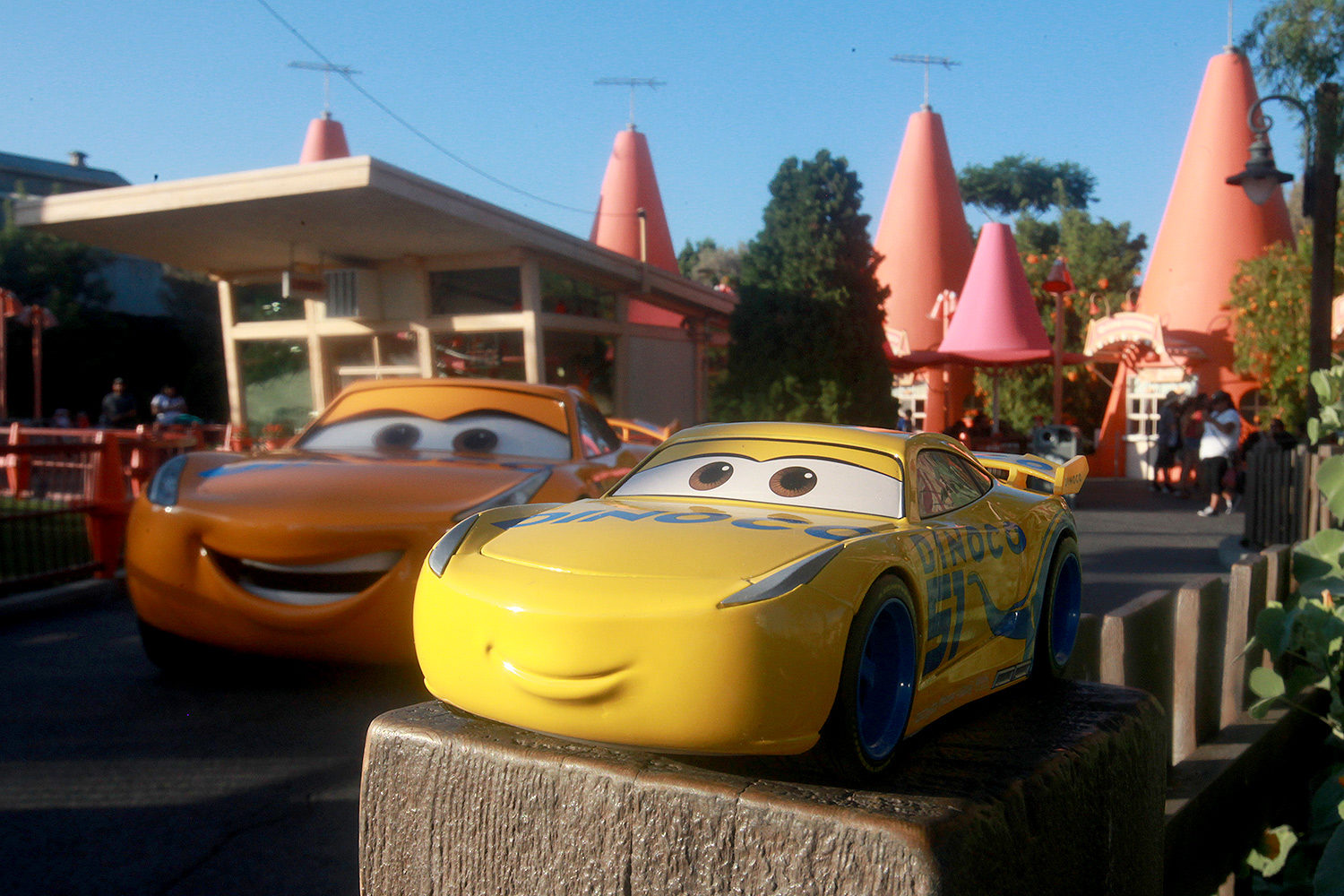 Jackson Storm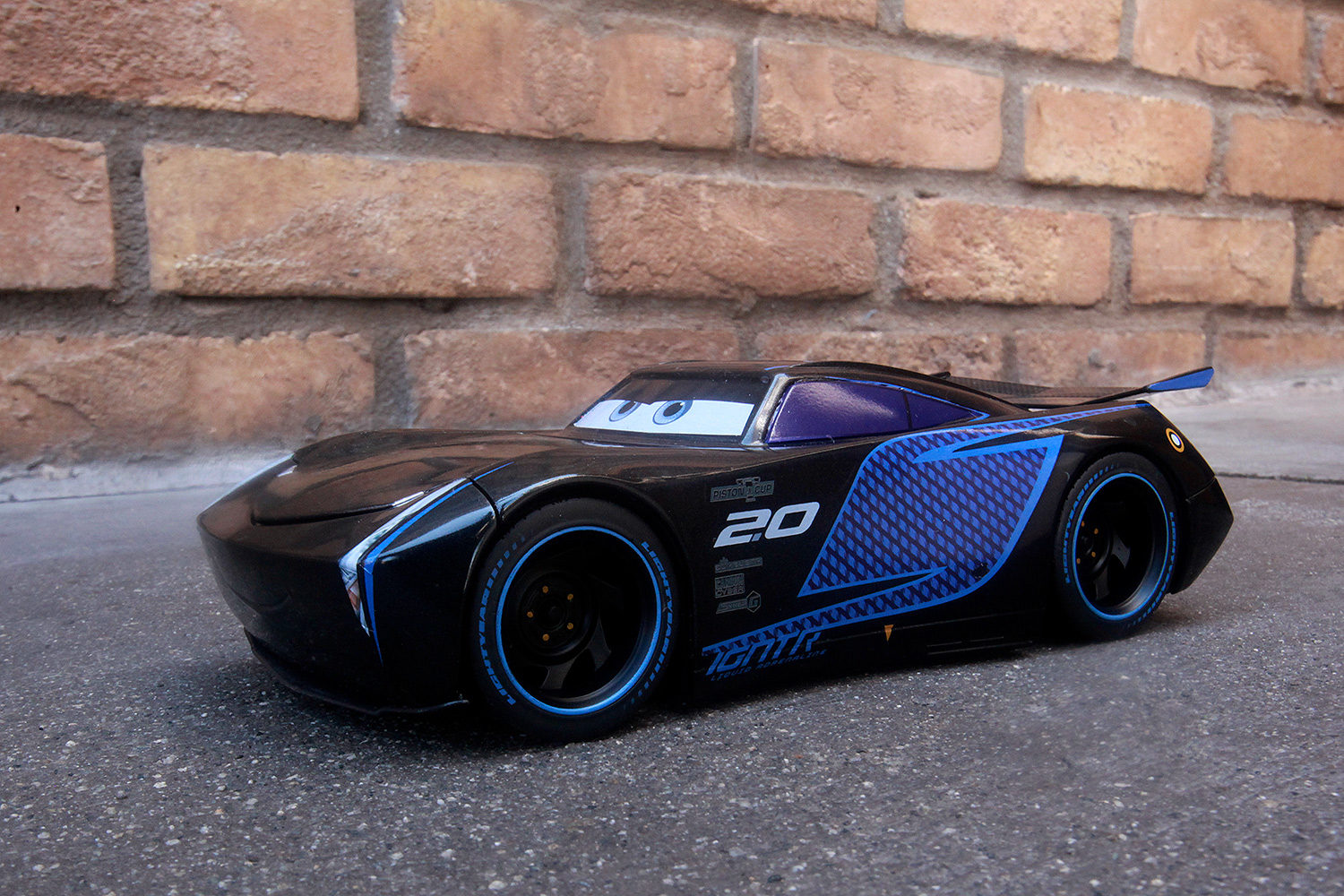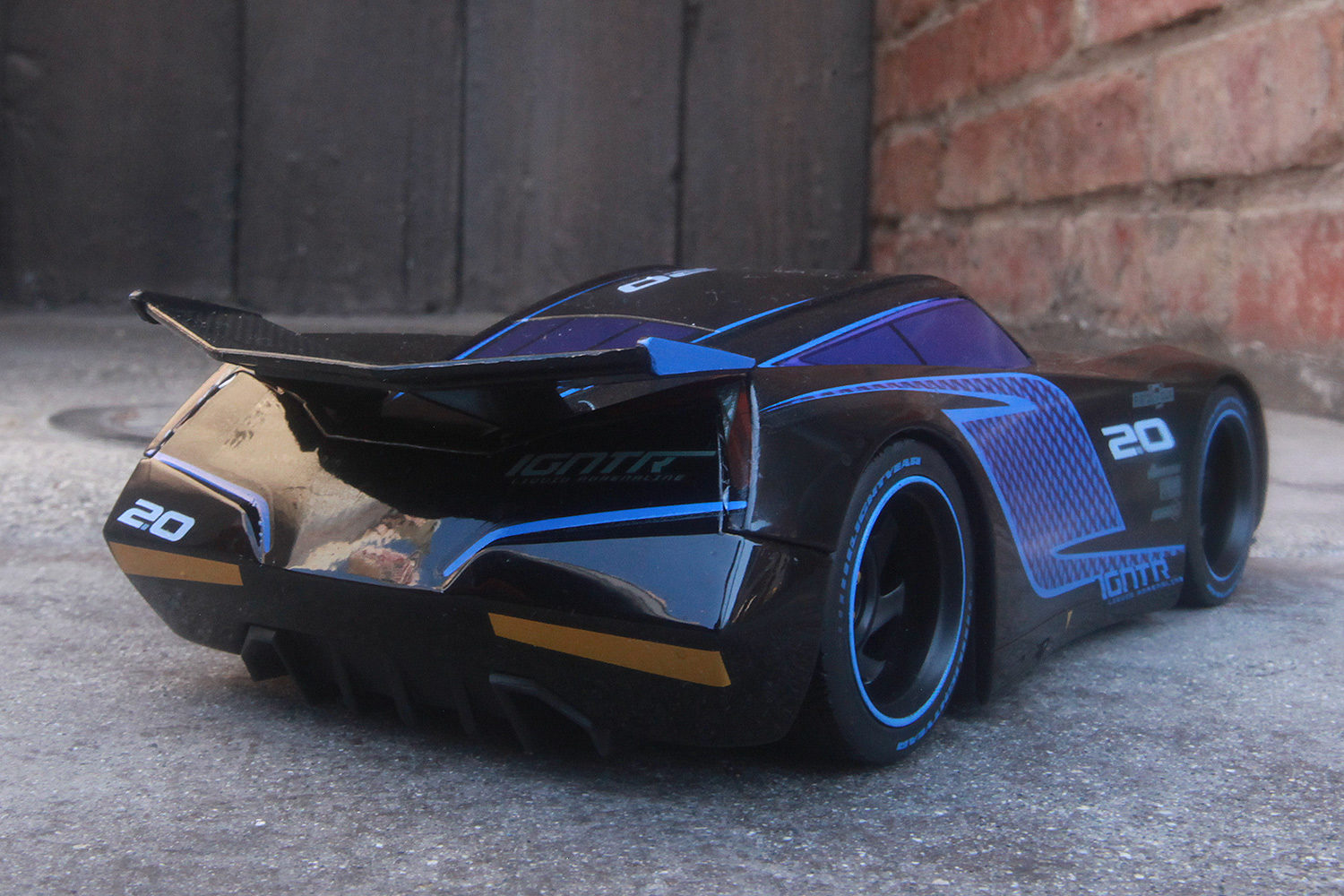 Lightning McQueen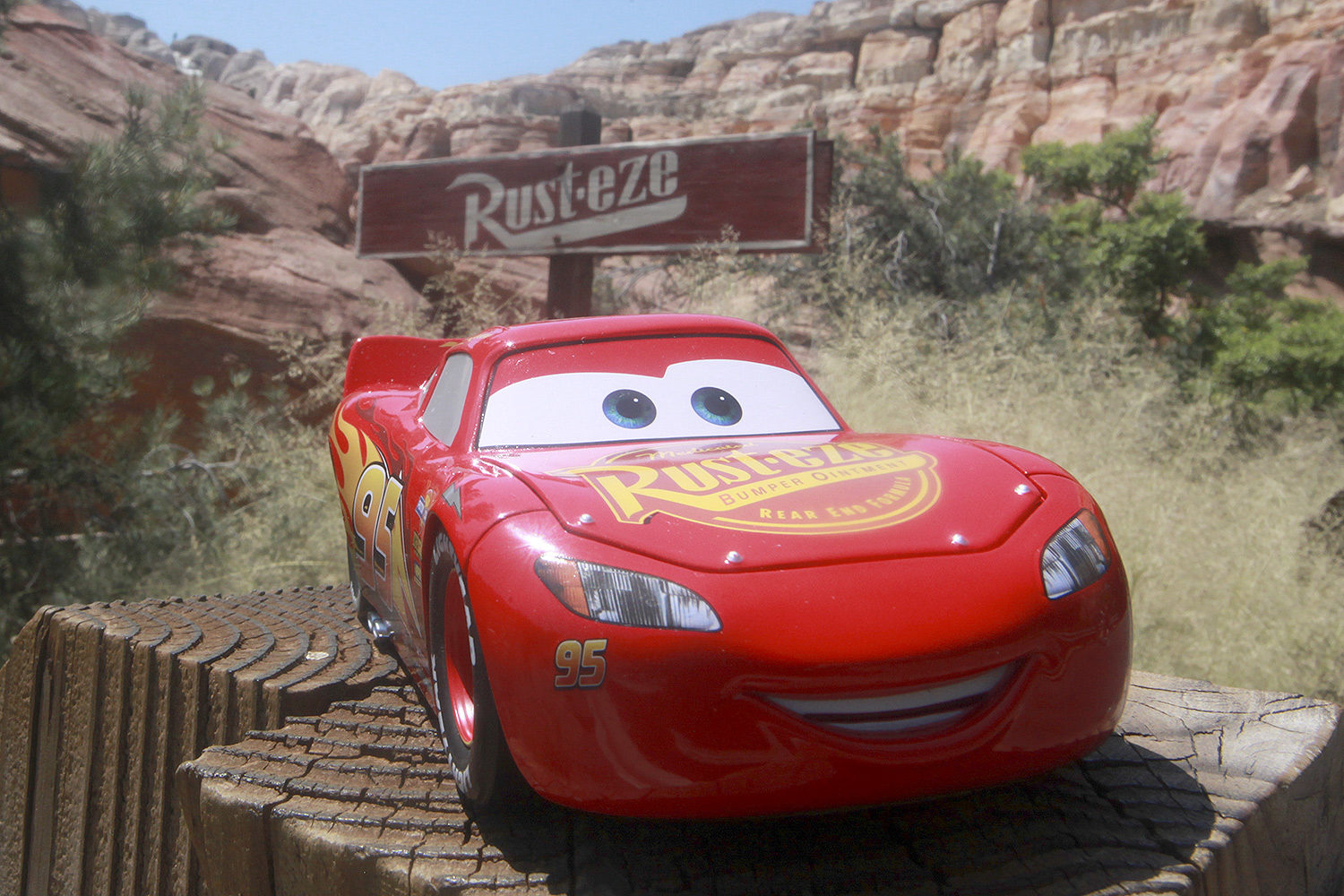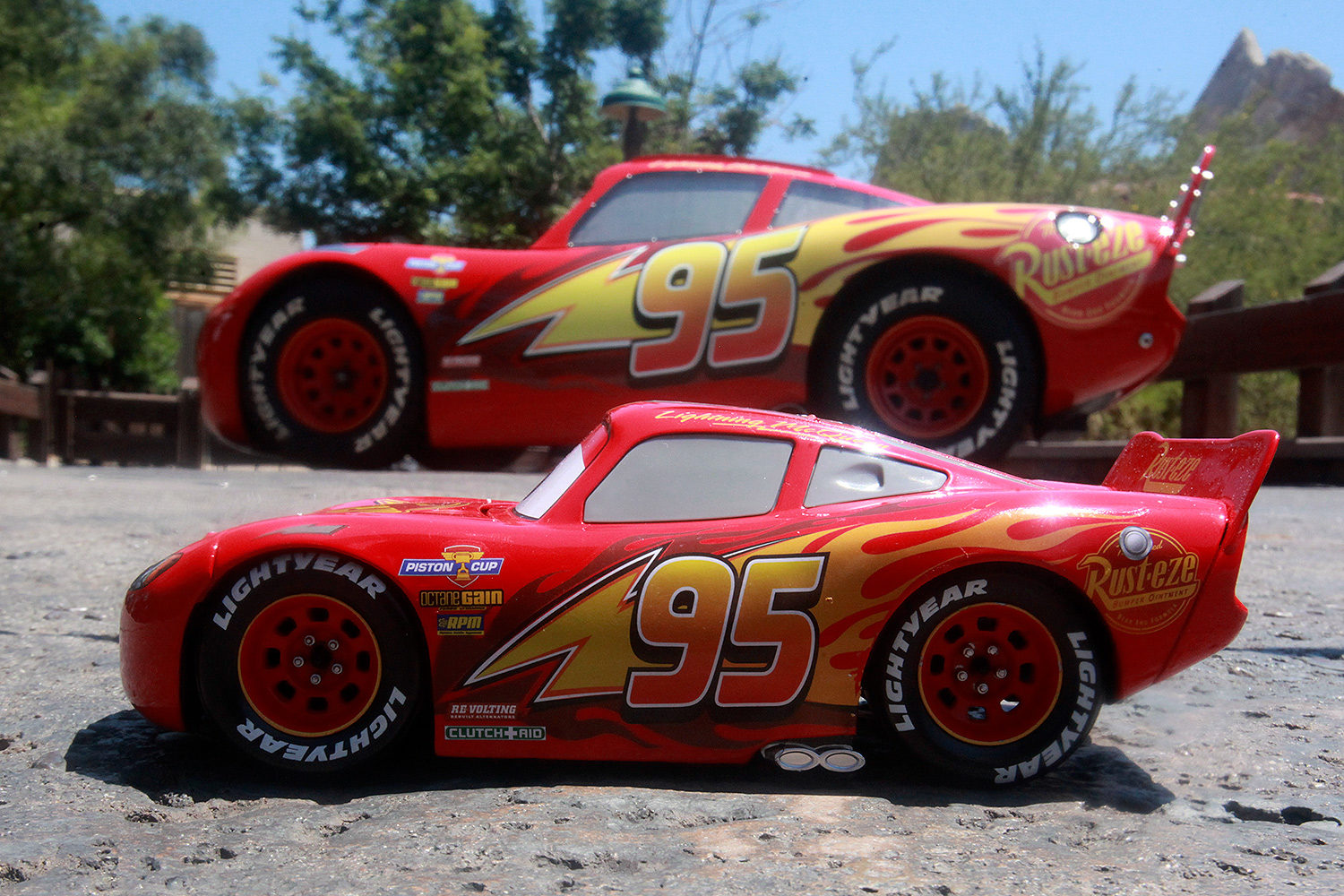 Target Exclusive Lightning McQueen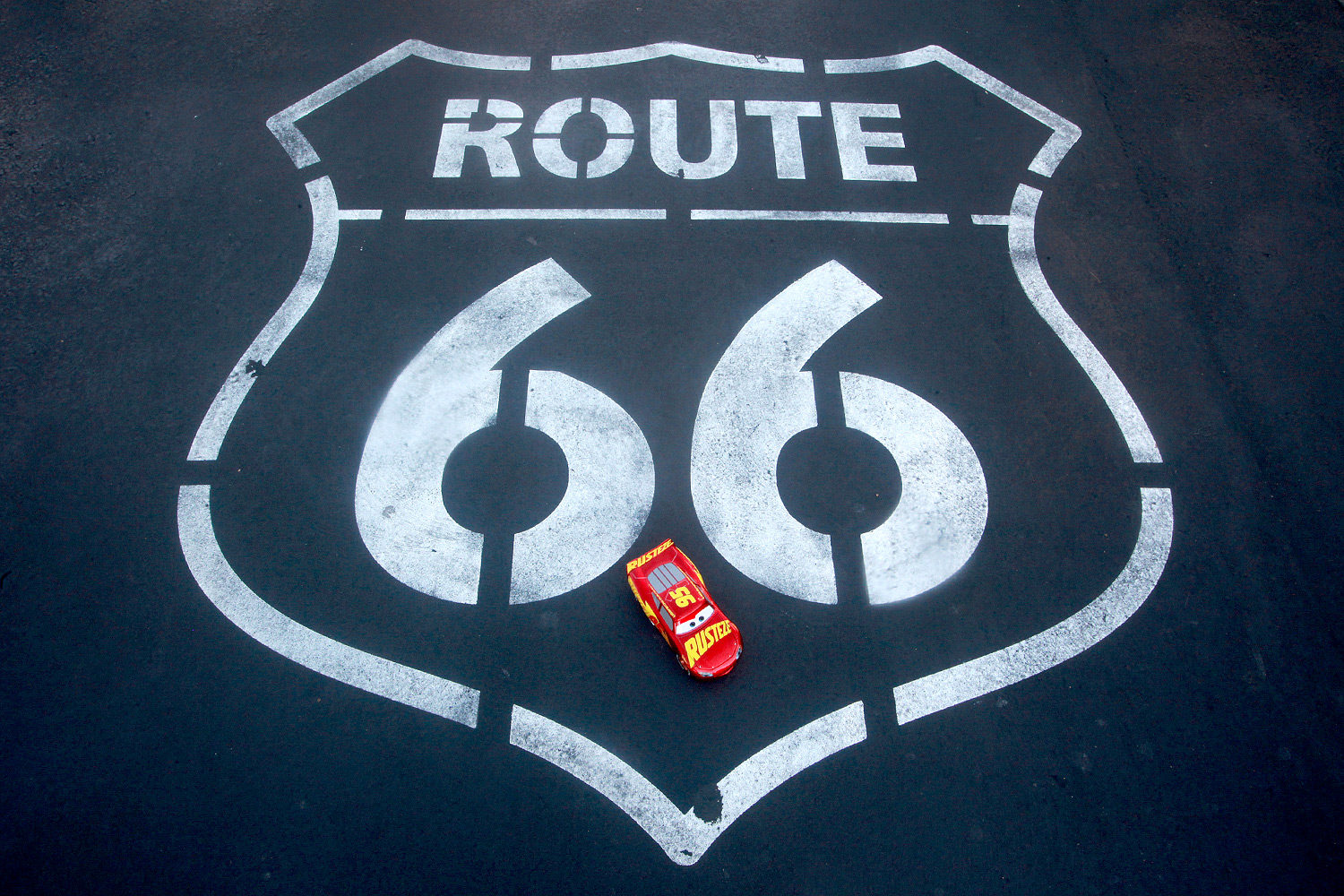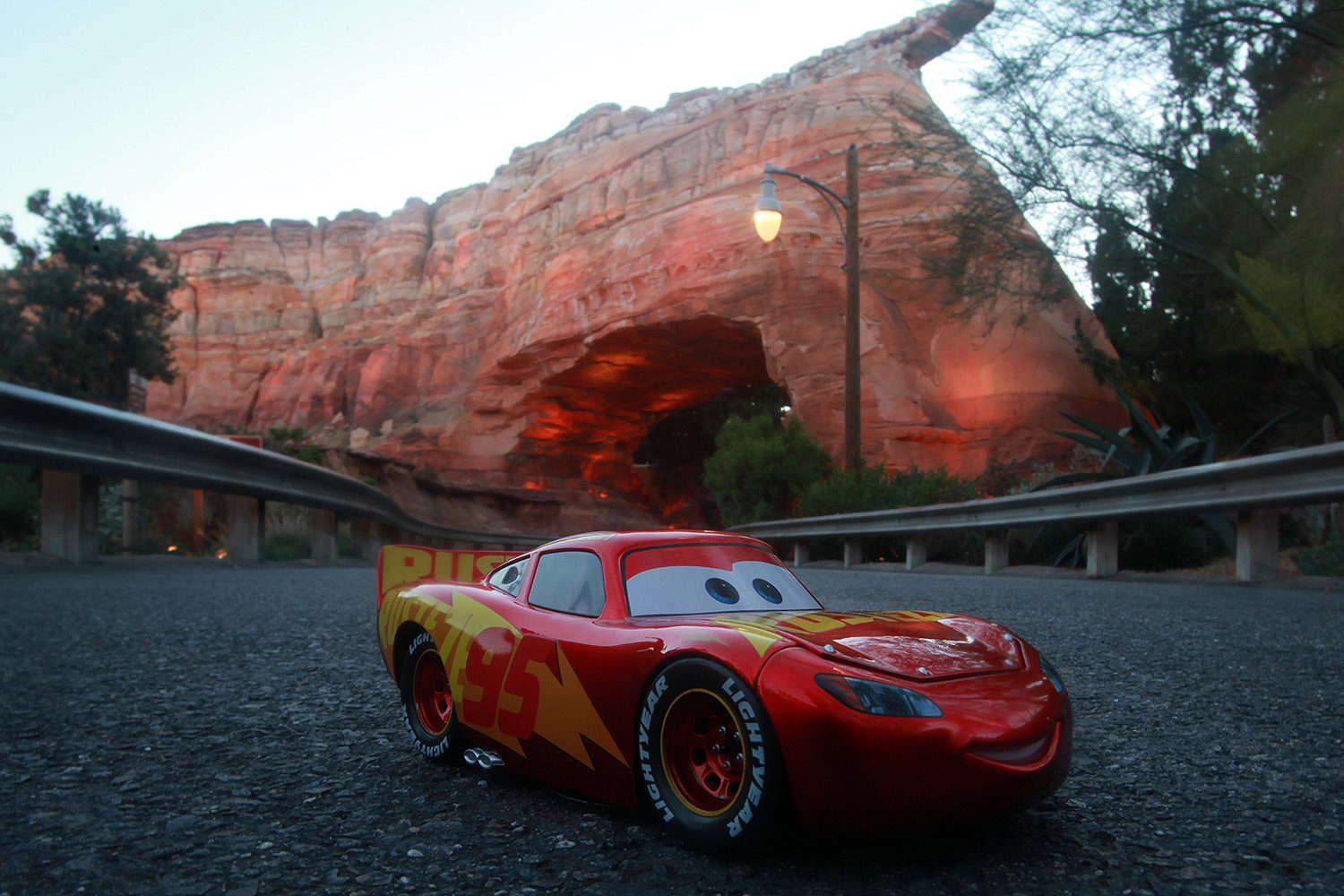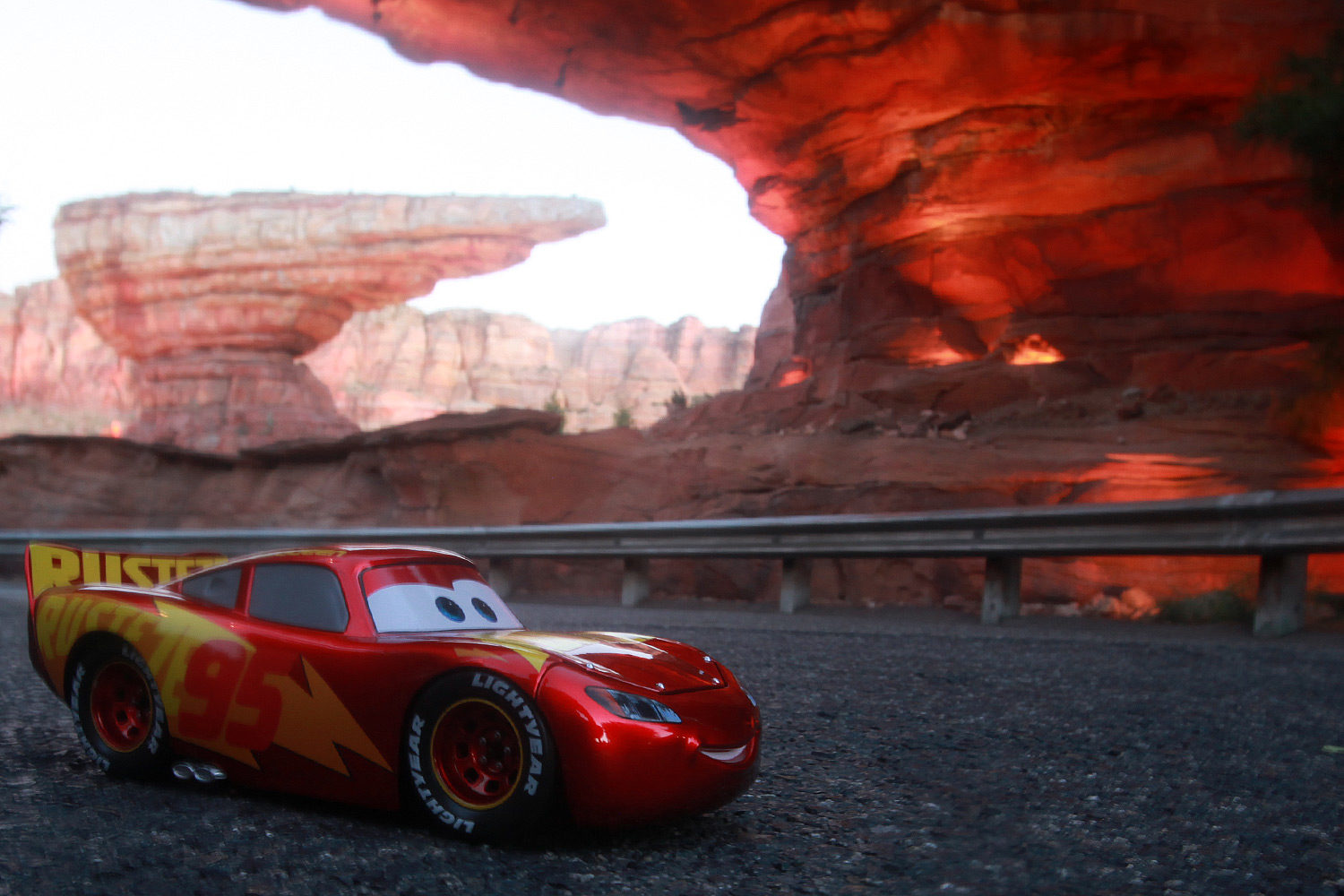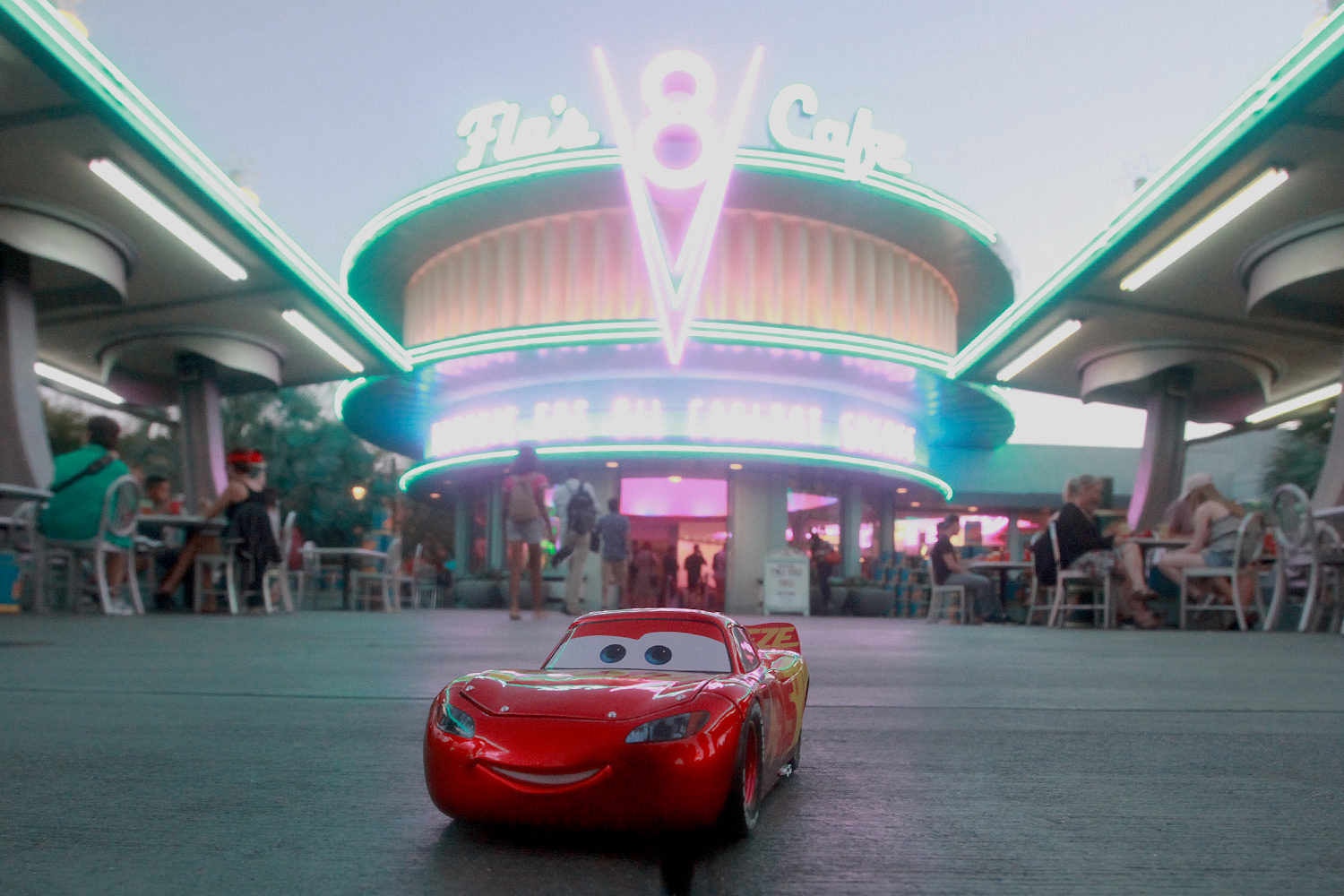 These CARS should be available at your local TARGET, Wal-Mart, or Toys'R'Us priced bewteen $17-20, but your luck may vary. There are also exclusives that come with tire racks so be on the look out for those.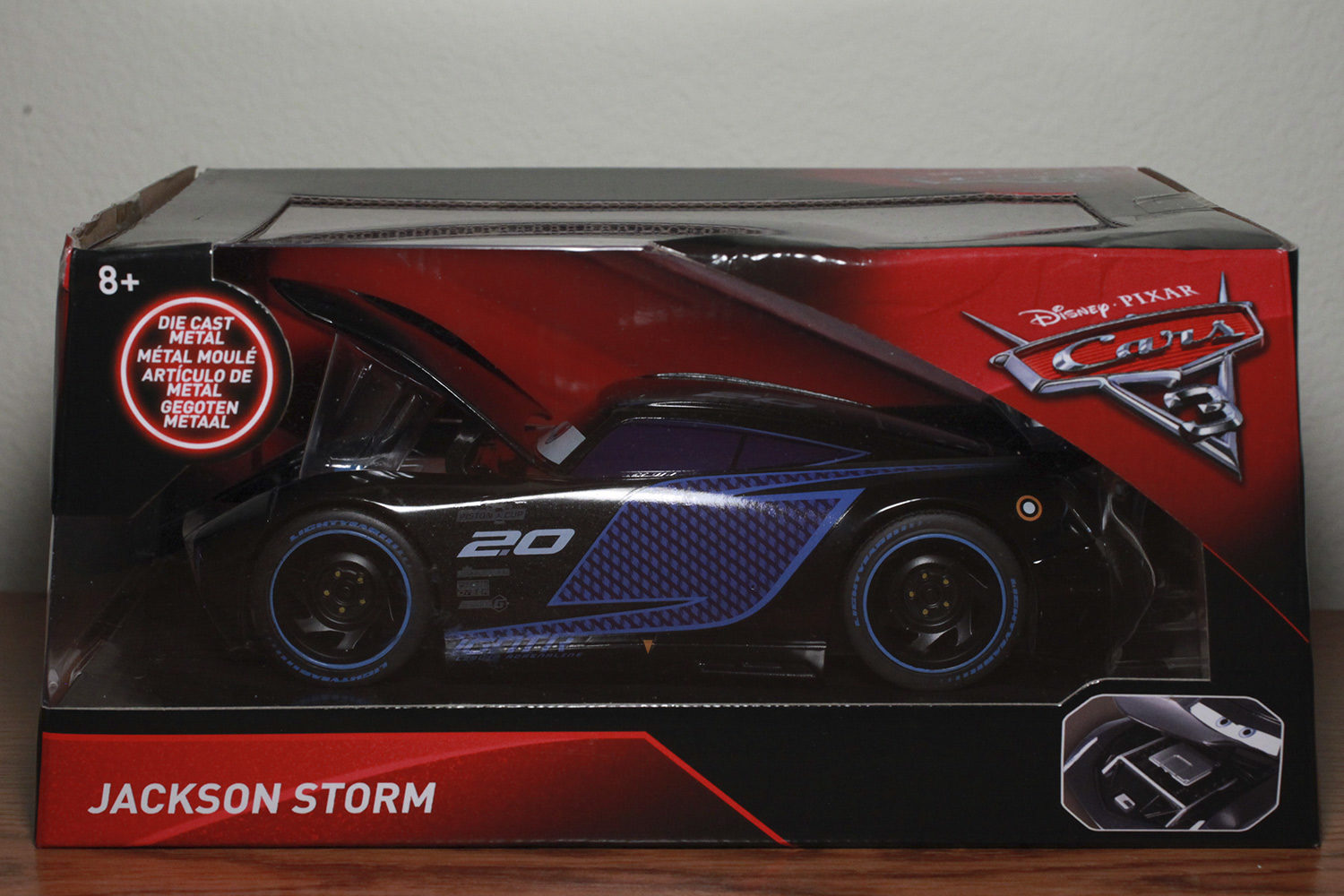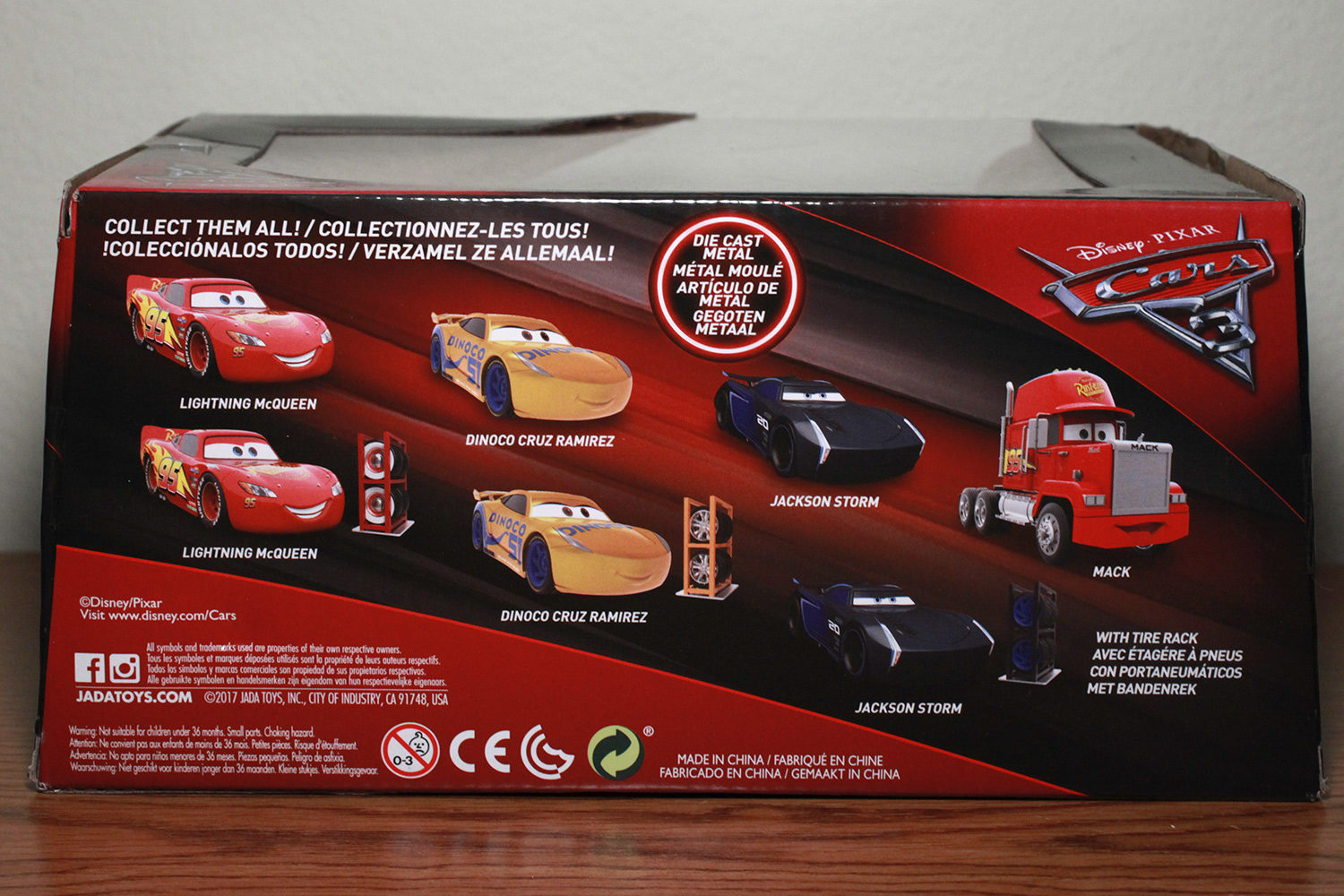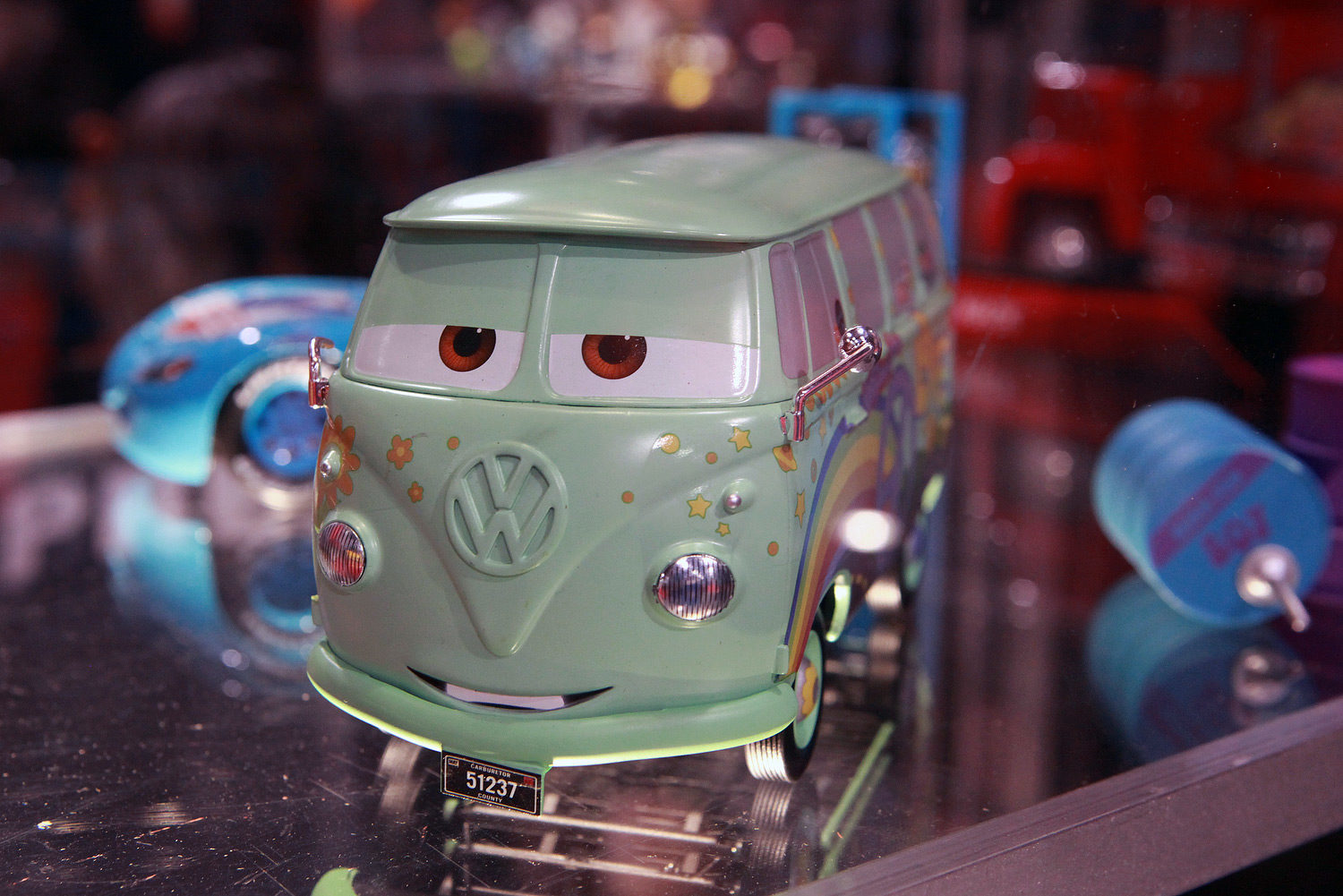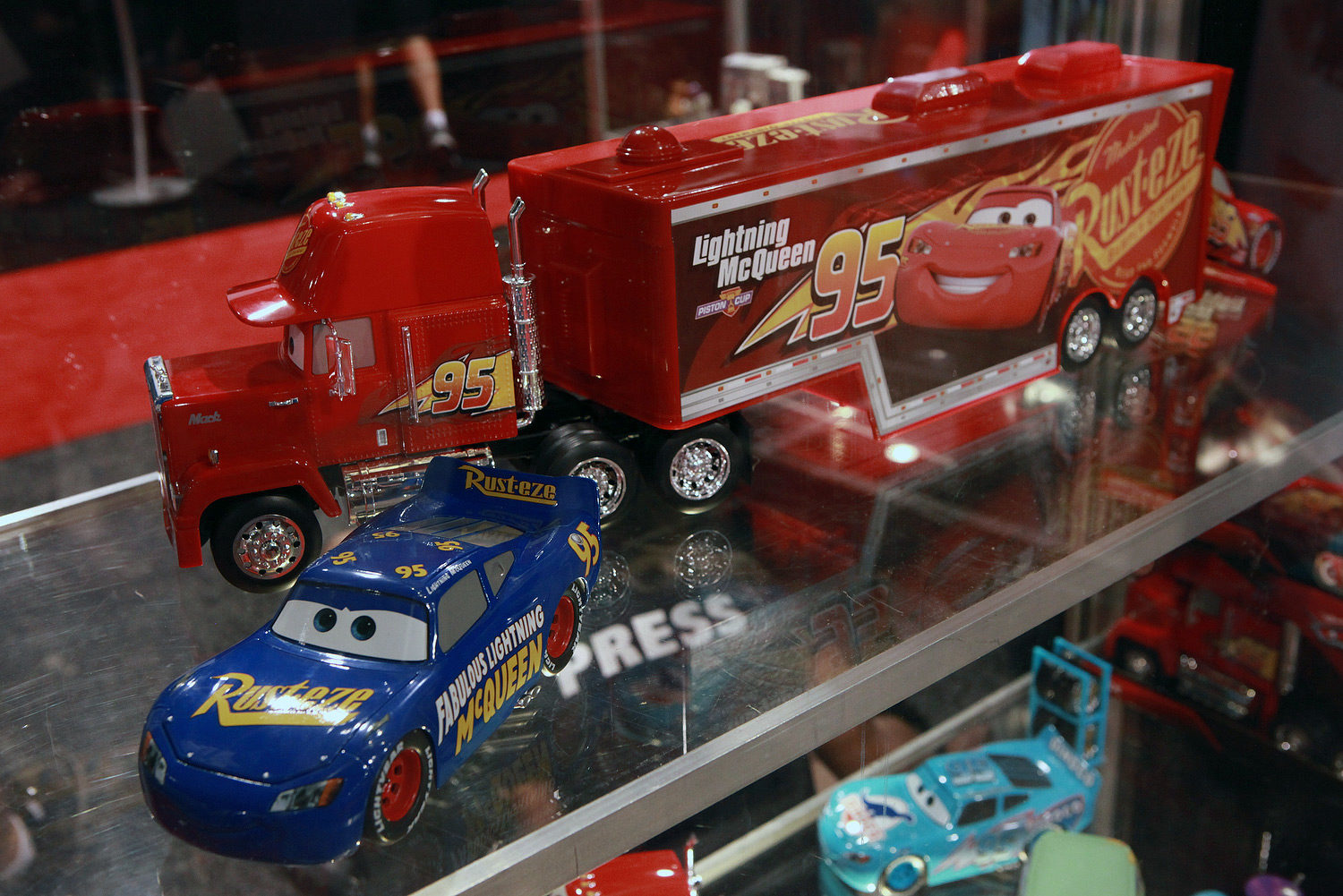 If you were at D23 Expo, the Jada Toys booth had an exclusive gold deco Cruz Ramirez that sold for $50.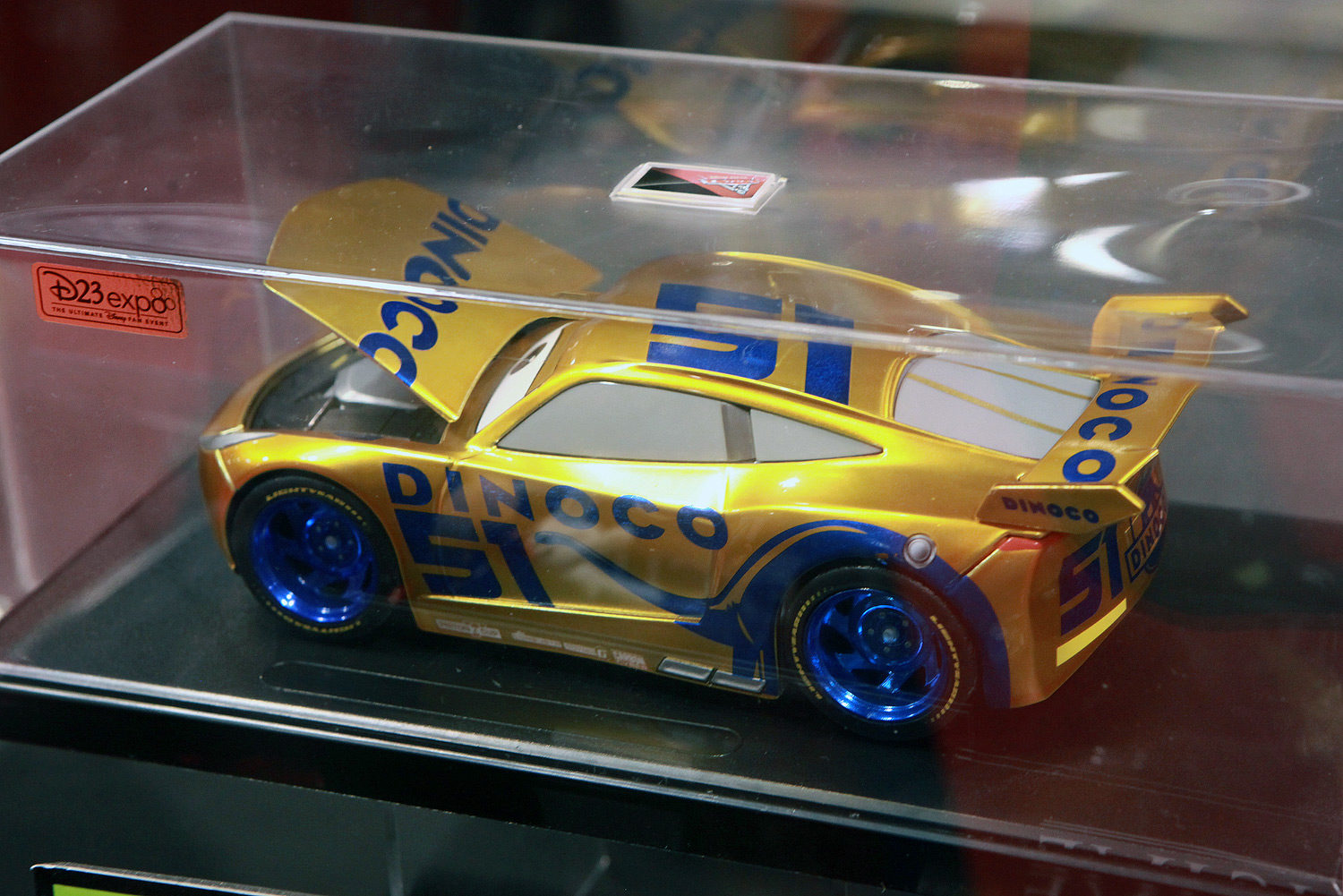 This is the only beginning I hope of Jada Toys and the Pixar Cars license! Looking forward for more.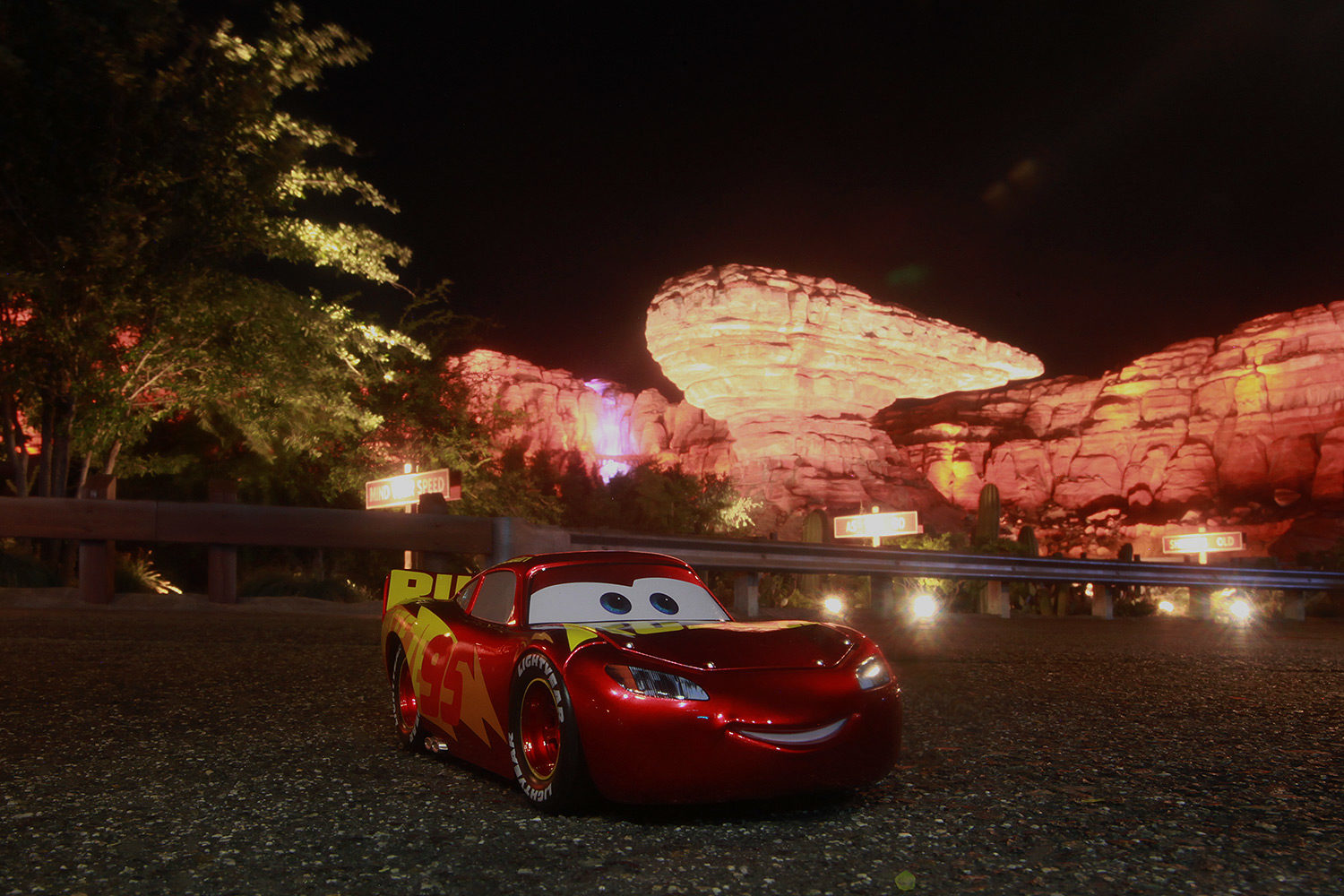 Photography by David Yeh
Special thanks to David at Jada Toys