Disney / Lucasfilm
Star Wars Meets the 90s in New Merchandise
April 20, 2023
We all remember the 90s like it was yesterday but can you believe it's nearly 30 years ago? Disney has created a new line of merchandise that leans very hard into that nostalgia with "Star Wars Meets the '90s" that is now available on ShopDisney.com as well as in the Disney Parks.

Here's a look at the collection:


Star Wars Meets the '90s Pullover Sweatshirt for Women – $59.99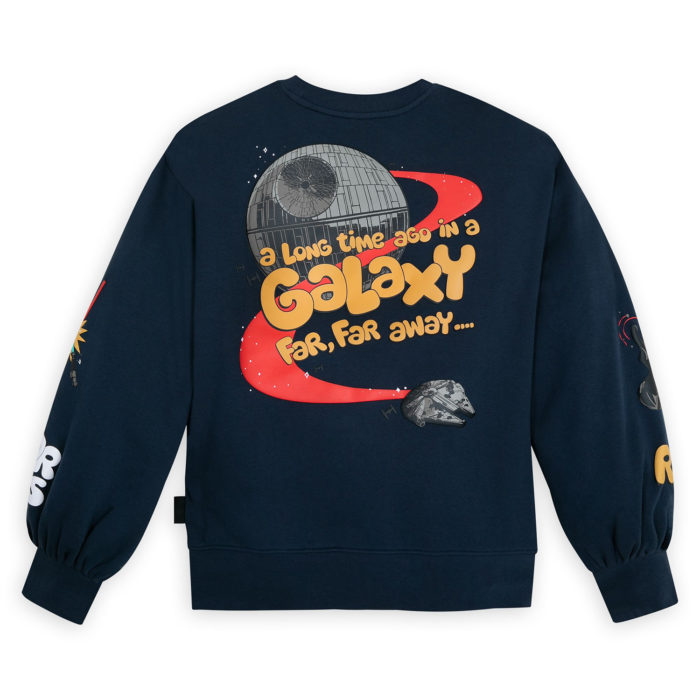 In a decade far, far away Star Wars had a rather different look, which was the inspiration for the retro design of this pullover sweatshirt. Part of our Star Wars Meets the '90s collection, this soft fleece top features Chewbacca and the Millennium Falcon on the front and the saga's famous introductory line, spelled out in a classic '90s font, on the back.

Click Here to Purchase


Star Wars Bike Shorts for Women – $36.99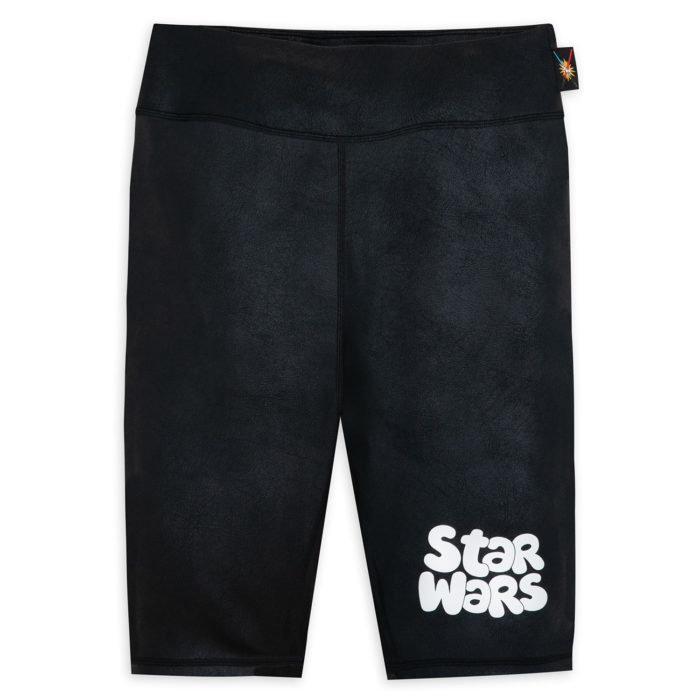 Star Wars fans will enjoy stretching out in these bike shorts featuring the film's title in a fun font. The black faux leather fabric is accented with a colorful tag on the seam with a Star Wars symbol of crossed Lightsabers. With their elasticated fabrication, they're great for working out and bike riding, whether you're going to a galaxy far, far away, or even a little closer to home.

Click Here to Purchase


R2-D2 T-Shirt for Adults – $32.99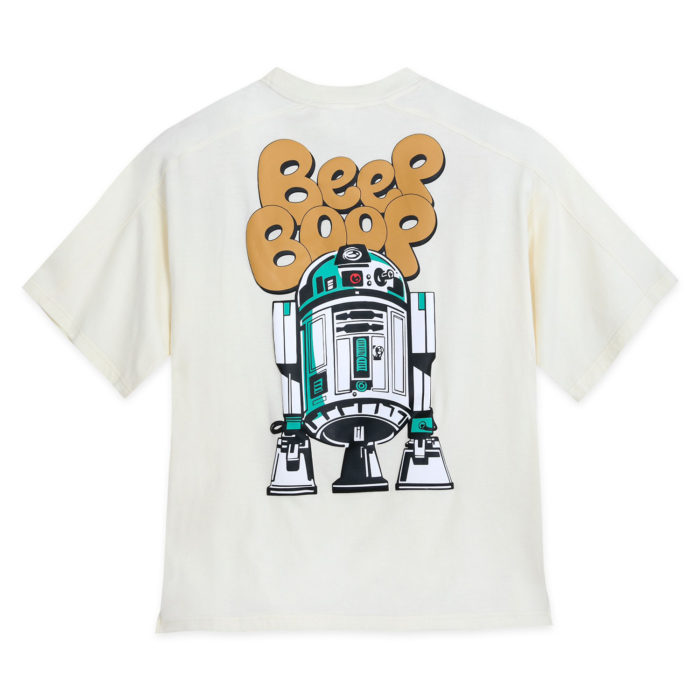 Adorable R2-D2 beeps and boops his way into your heart on this casual tee with embroidered droid at front chest pocket and screen art on back. Need help with your look, Obi-Wan Kenobi? Artoo is your only hope!

Click Here to Purchase


Darth Vader Denim Jacket for Adults – $79.99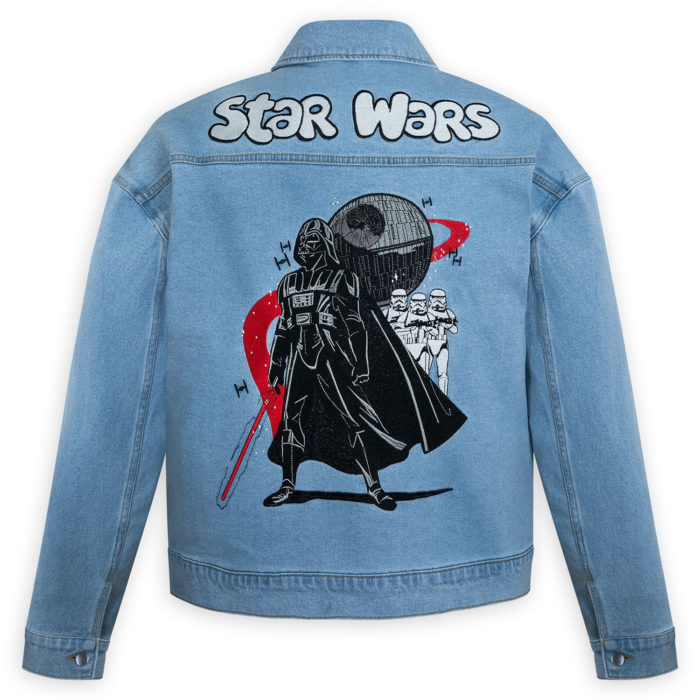 The epic Star Wars saga meets retro vibes with this Darth Vader denim jacket. Filled with '90s style, this softly faded denim jacket features the stylized Star Wars logo embroidered on the front. On the reverse is powerful embroidered artwork of the Dark Lord, the Death Star and Stormtroopers. It's quite the exit maker. After all, anyone who know Darth Vader knows to watch their back.

Click Here to Purchase


Star Wars Ribbed Topped for Women – $36.99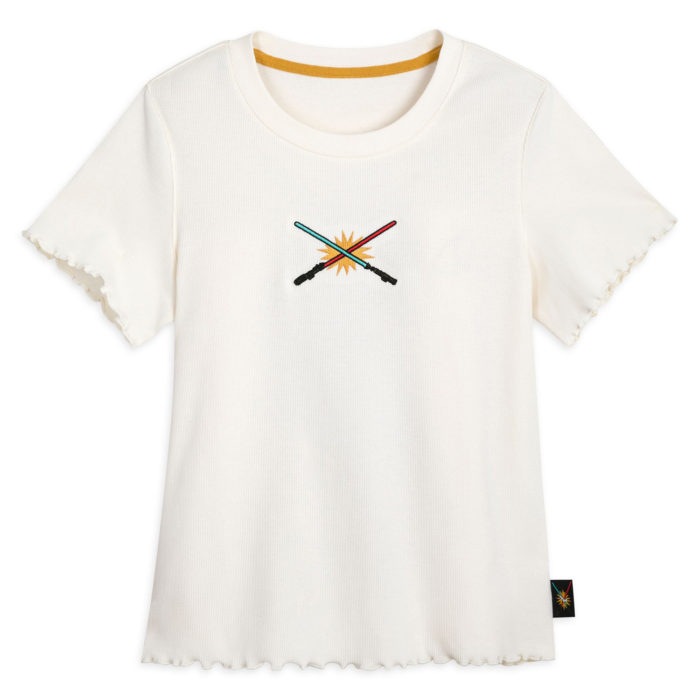 The light versus the dark side is an ageless struggle, but choosing this Star Wars ribbed top is easy. Embroidery of clashing Lightsabers, one blue and the other red, captures the epic battle between Jedi and Sith without saying a word. Some words do spring to mind when it comes to this fashion tee. For starters, fierce, fun and retro chic.

Click Here to Purchase


Expand your wardrobe collection at ShopDisney or at the Parks!