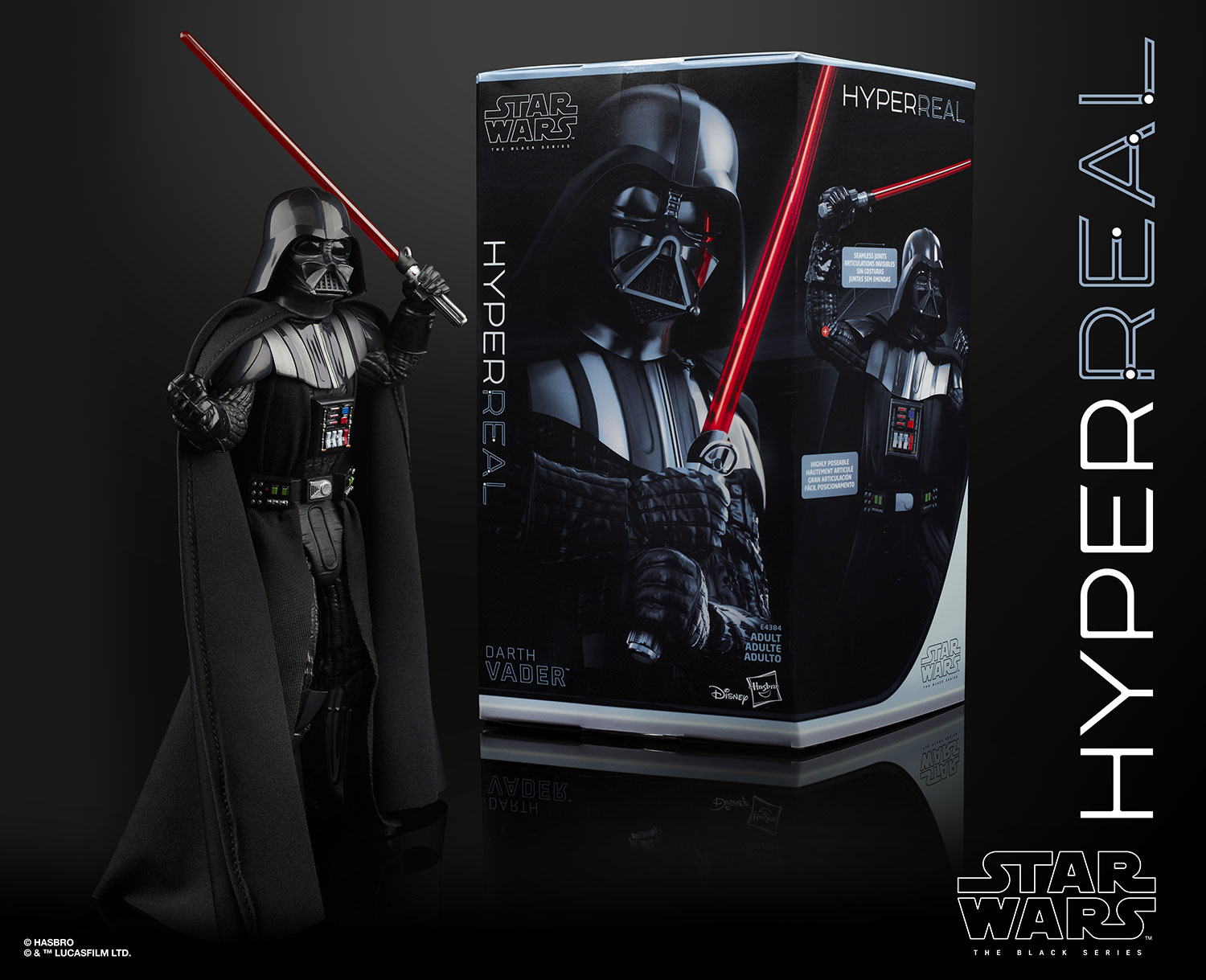 David Yeh
Review: Hasbro's HyperReal Darth Vader – Is It Real Enough?
Article
Review
October 5, 2019
Action figures have come a long way since 1978, when the very first Darth Vader action figure by Kenner hit the scenes. The likeness was close enough, lightsaber just an extension of his arm, a dracula-esque vinyl cape, and five points of articulation. Now, 41 years later, Hasbro has introduced a new line of action figure they call HyperReal. Underneath the umbrella of Star Wars: The Black Series, this Darth Vader figure is too big to fit in with those 6-inch figures you already have, standing at a larger 8-inch scale. So far, Hasbro has let on that they will be producing a 2nd HyperReal figure, Bespin Luke Skywalker, but how far can this line go and will the audience be receptive for it?

Japanese Toymaker, BanDai has shown us that there is indeed an audience for an elite action figure, with consumers paying upwards of $70 to get a hyper-articulated figure from their SH FigurArts line, but the scale of those are closer in-line with the 6-inch Black Series figures. It's a lot harder to convince everyone to abandon all for a new line, and Hasbro's HyperReal clocks in at $79.99 retail.

Hasbro has been gracious enough to send us an early look at their latest project so let's see if this $10-per-inch figure is as good as we all hope it is.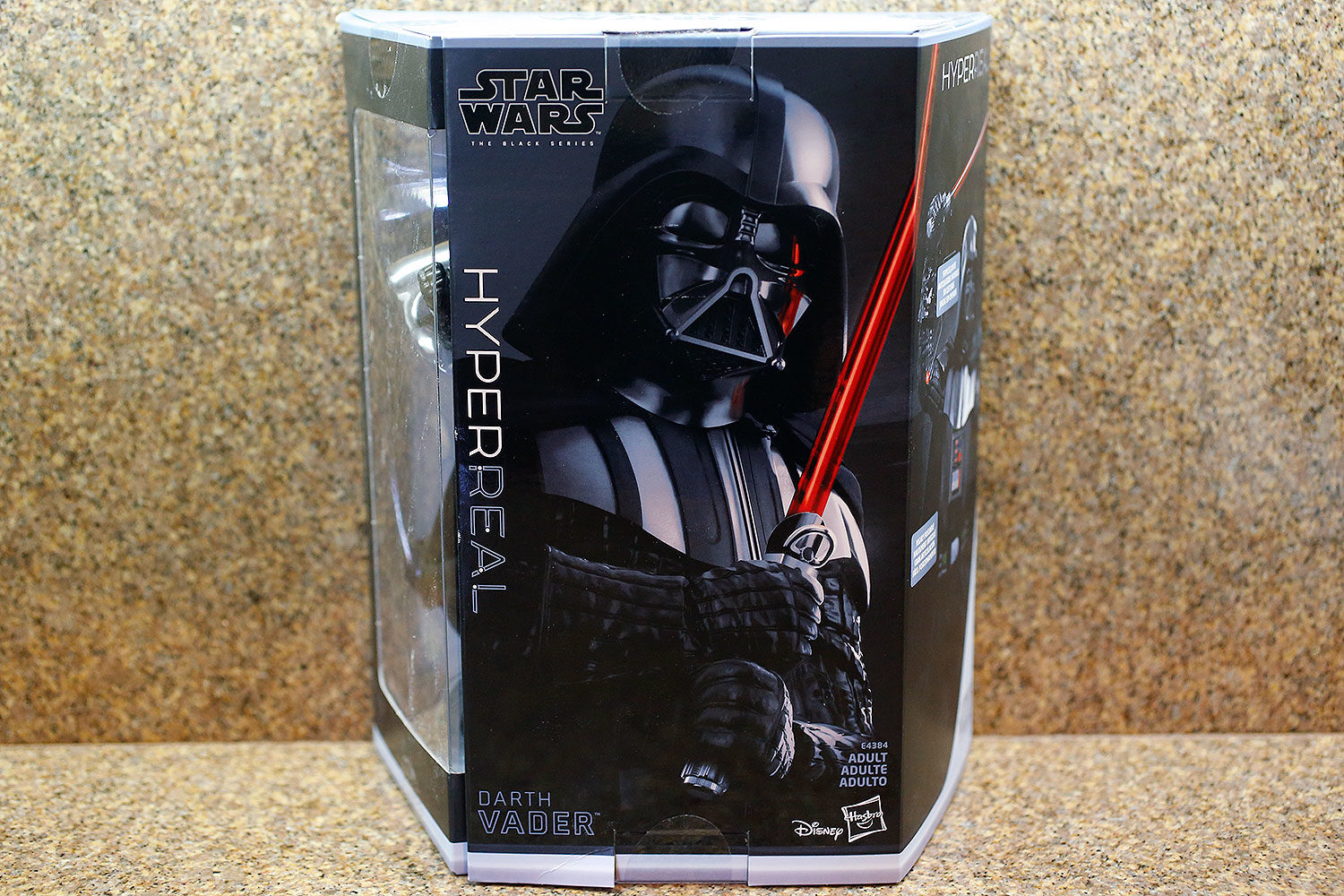 PACKAGING
The box is unique, attractive, interesting. It'll certainly set itself apart compared to the other toys on the shelf, with its sleek black artwork. The box opens up to reveal a window to the figure, its accessories, and more photography showing what Vader can do.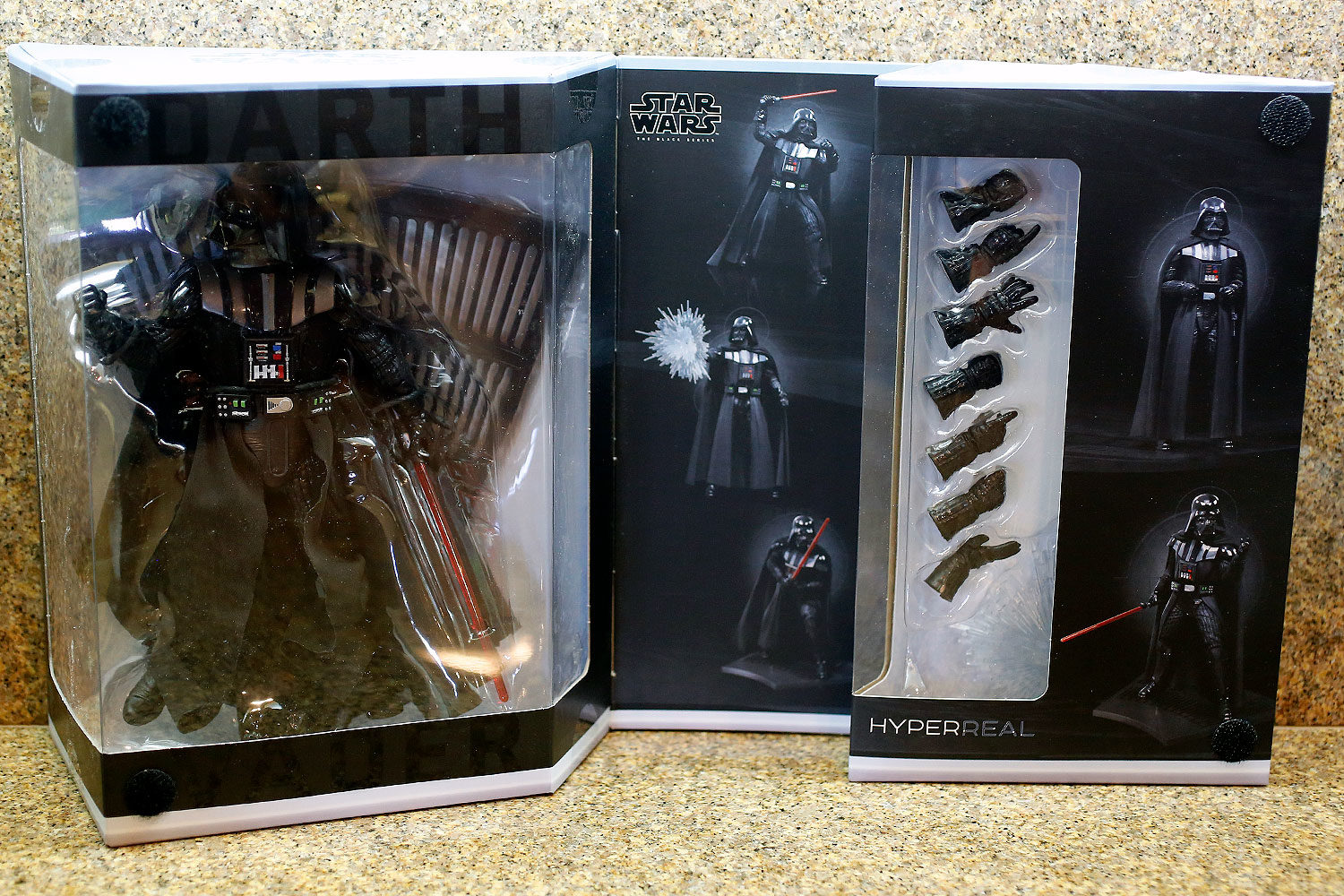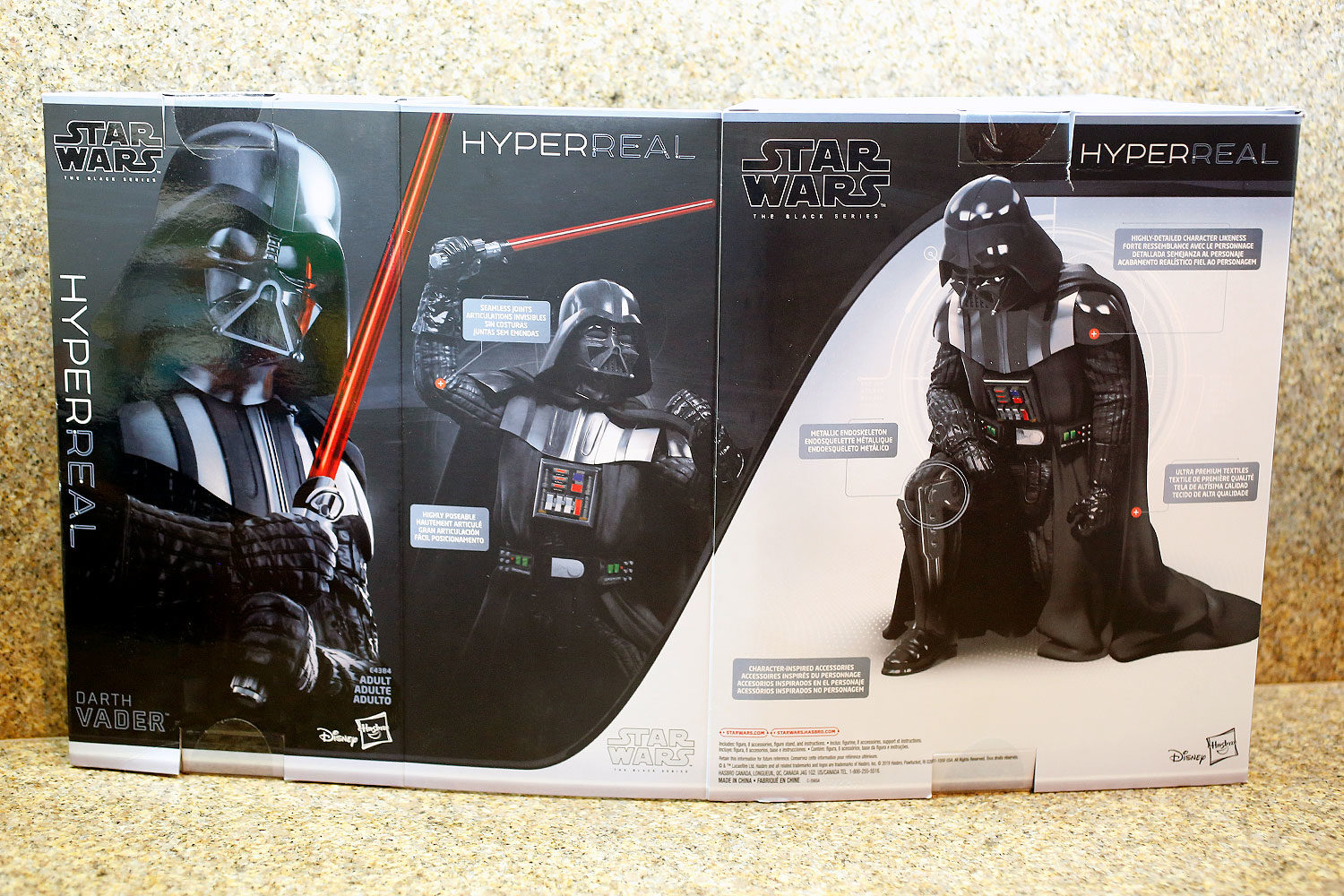 ACCESSORIES
For $79.99, one would expect more than a few accessories, and Vader certainly delivers with an array of options. A lightsaber is a given, with removable blade. Four pairs of hands, with a fifth right hand for some Force deflection or blast. There's also a Bespin base for Vader to stand on.

The hands all pop off and on from a metal ball peg. Because of the rubbery attire on Vader, it's not the easiest but also isn't too difficult if you keep his arms straight when swapping.

The lightsaber is plastic and has a slight bend to it, so it's fine, but not as solid as one would hope for.

The force blast is neat and plugs into his hand, but it's also a bit too out there to keep on display.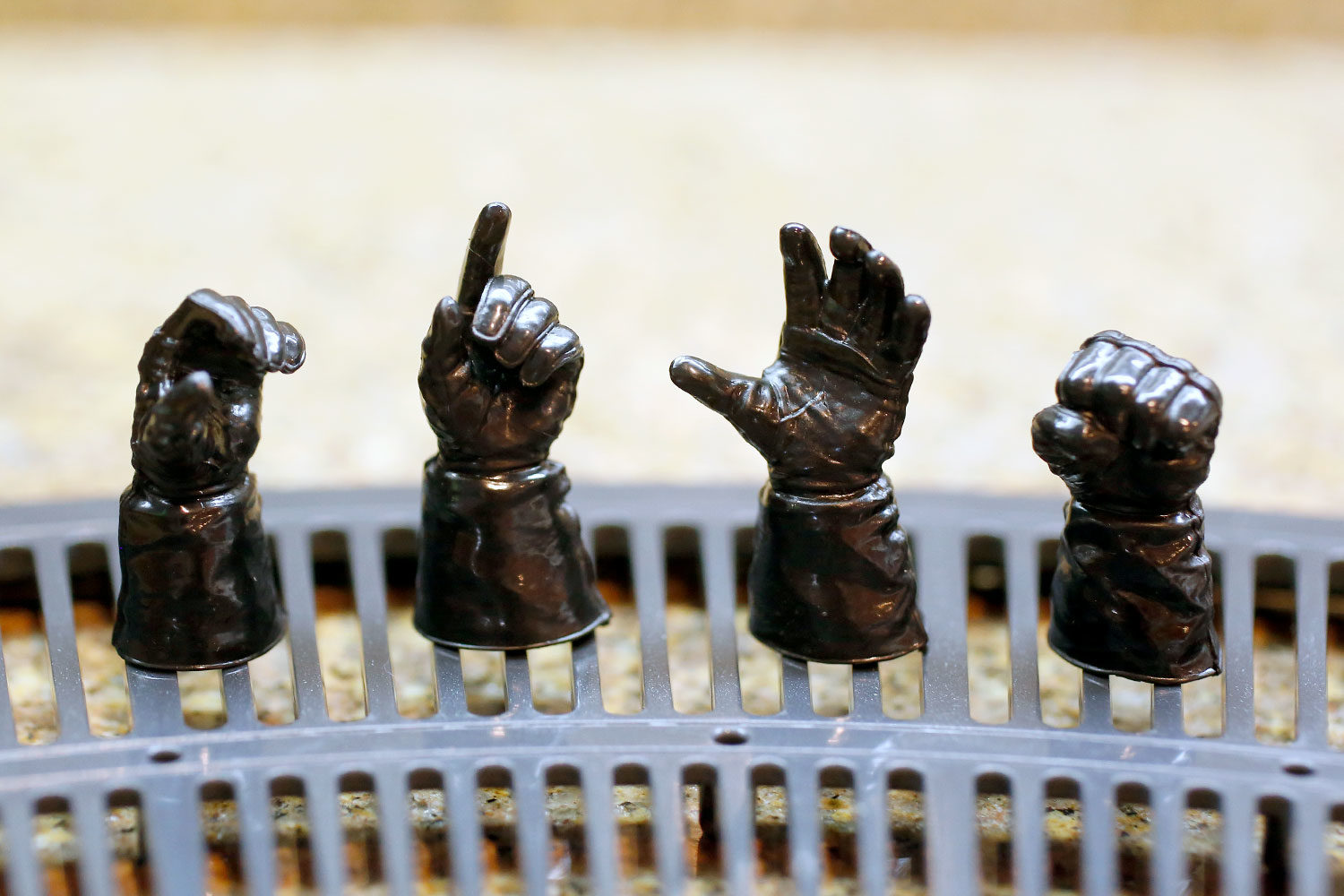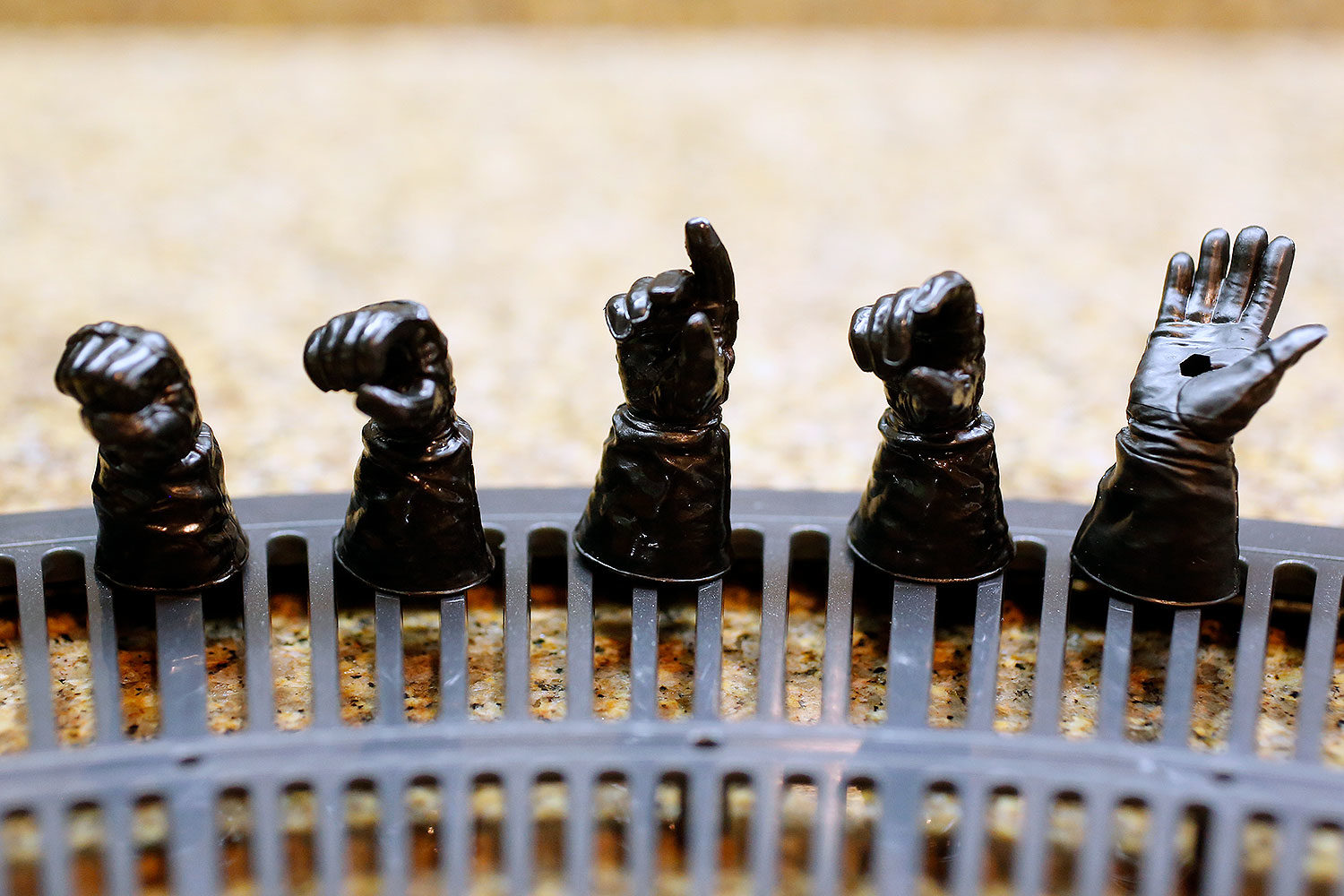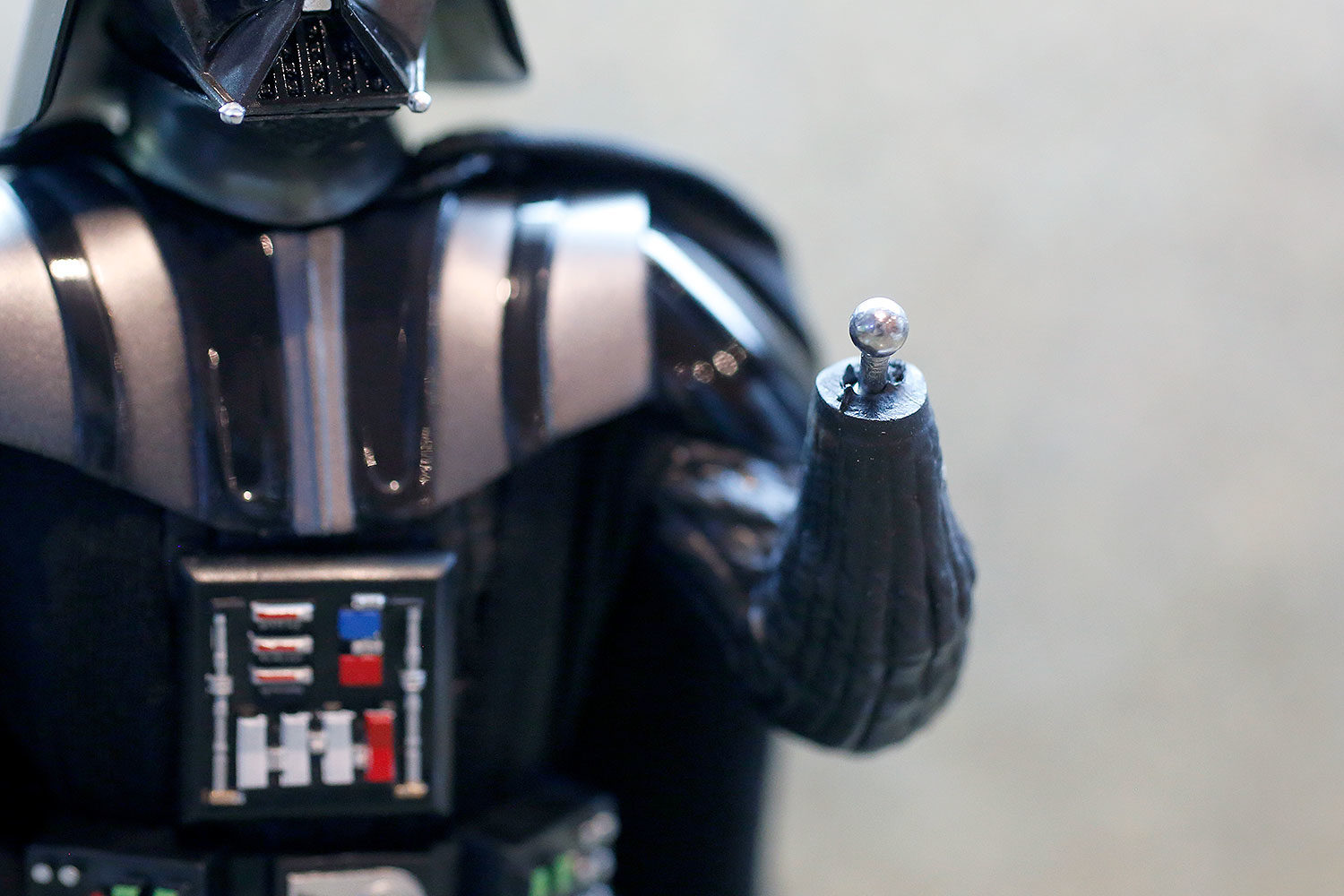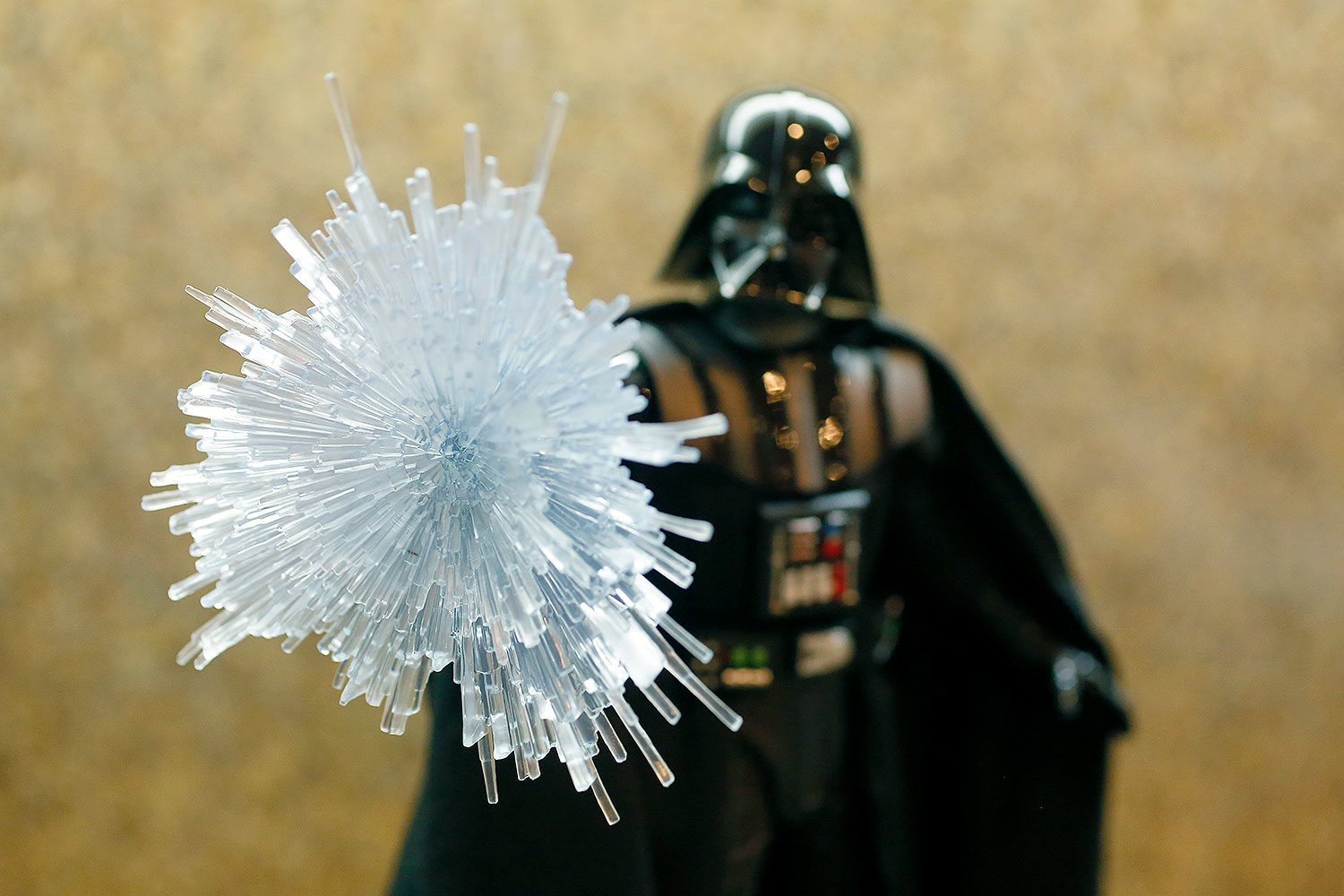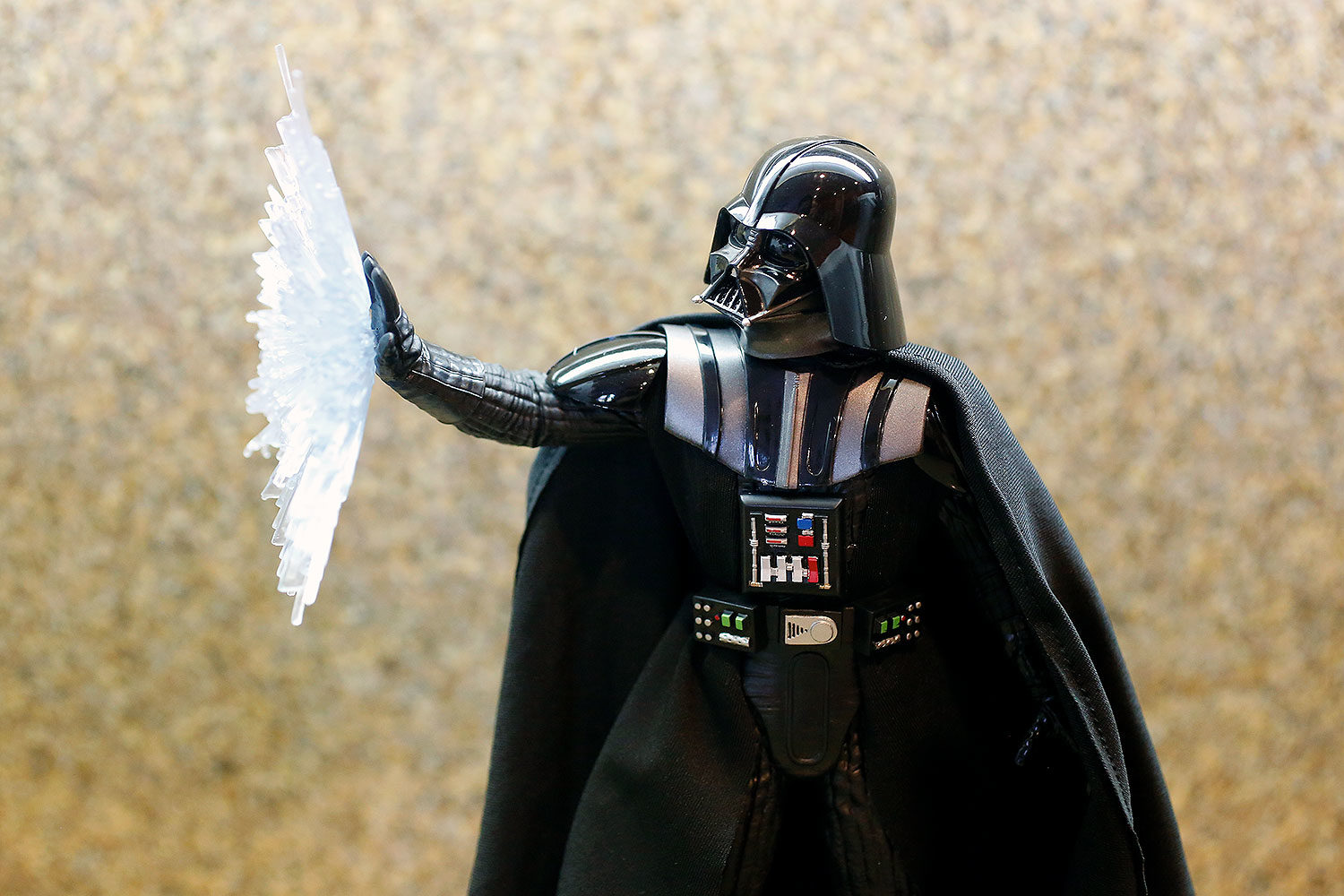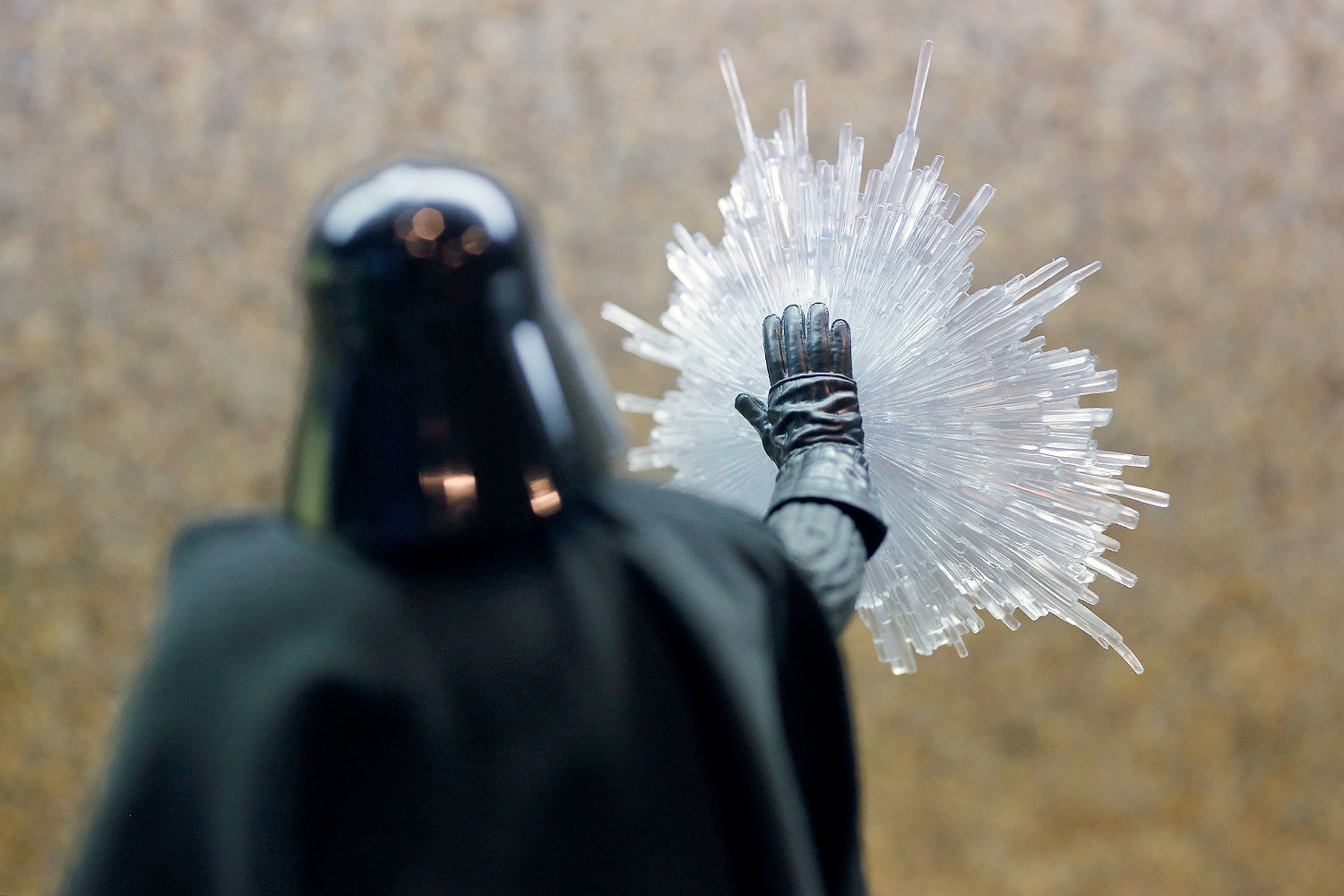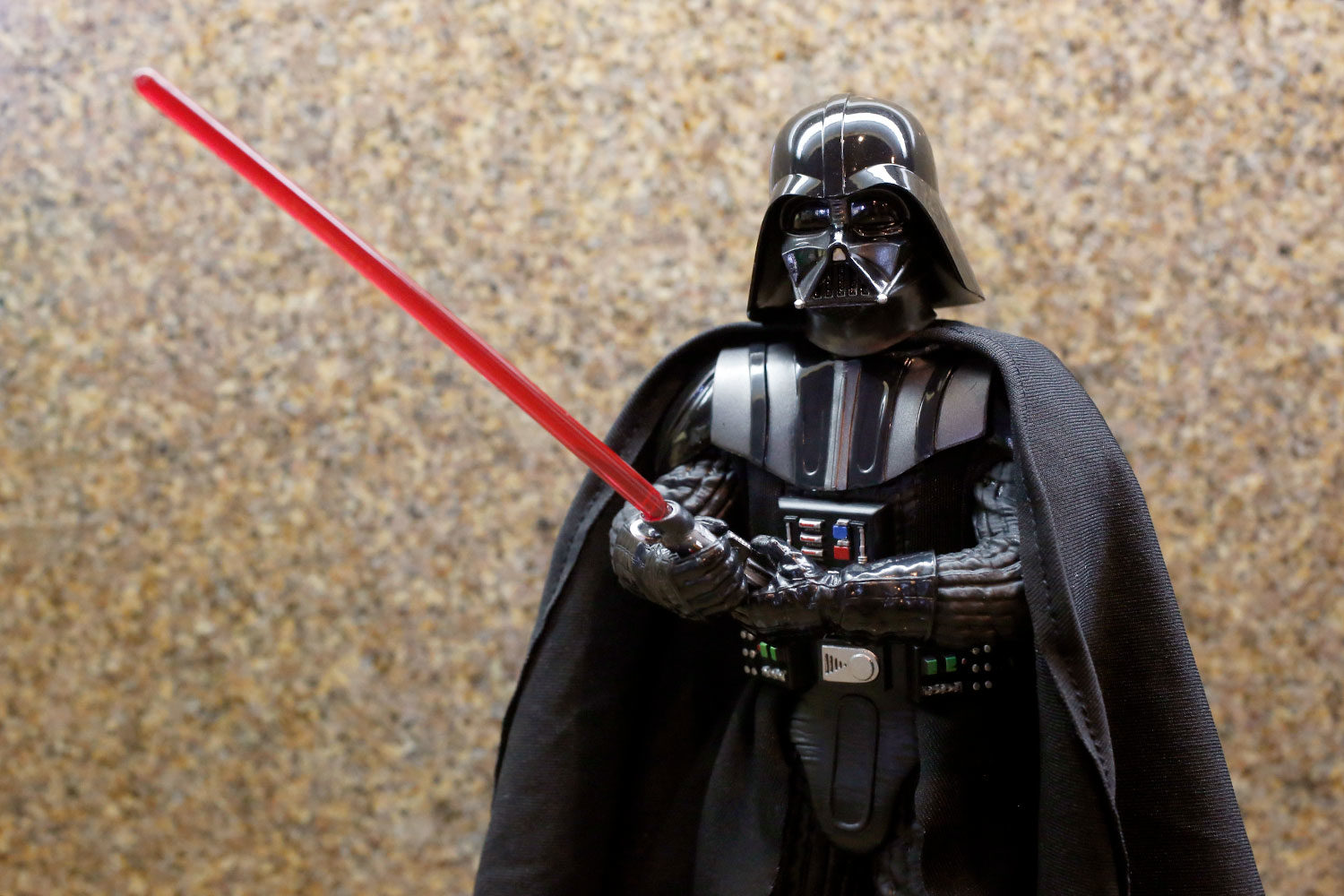 ARTICULATION
The HyperReal Darth Vader isn't the most articulated figure on the market, but the trick here is that all of the joints are concealed. The metal armature inside is articulated well enough to get more than just basic poses but due to the suit wrapped around the skeleton, you are a bit more limited than one would expect.

Fortunately, Lord Vader is a guy who doesn't move around a lot so you can do his most essential poses. While the packaging does show that he can crouch on one knee, that was a position that was more difficult to pull off.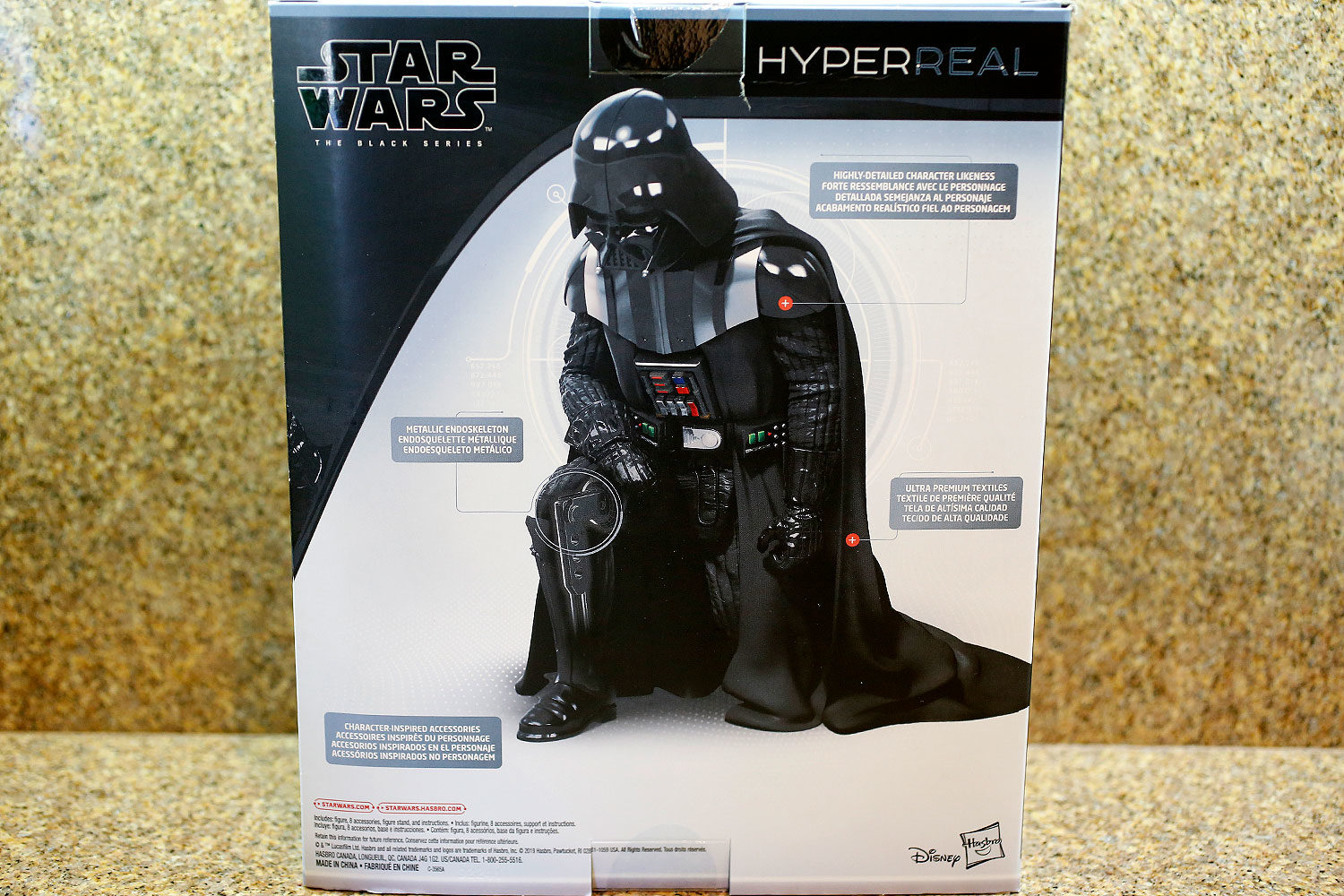 eSCULPT / COSTUME
Generally speaking, Vader looks great. His helmet and armor are shiny. His leather outfit is… leathery. His cape… still looks like it's a toy. But his outer cap is actually okay – it has the weight to drape down and lay naturally. But the inner robe certainly needs work. It reminds me of the cape fabric you get on the 3.75″ figures. It doesn't fall naturally, isn't cut the right length and it looks frayed. Compare it with the packaging art and you'll see the difference is quite apparent.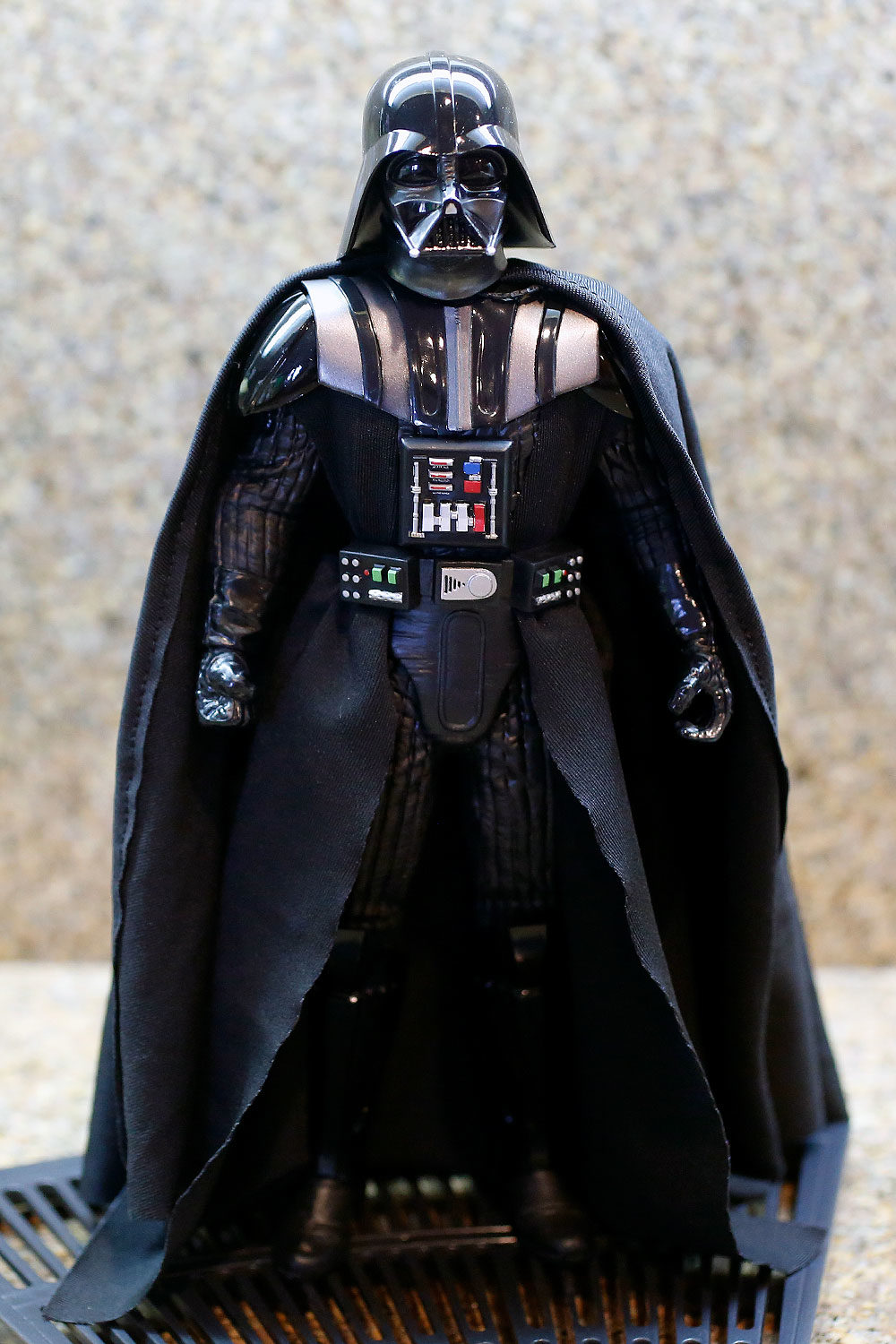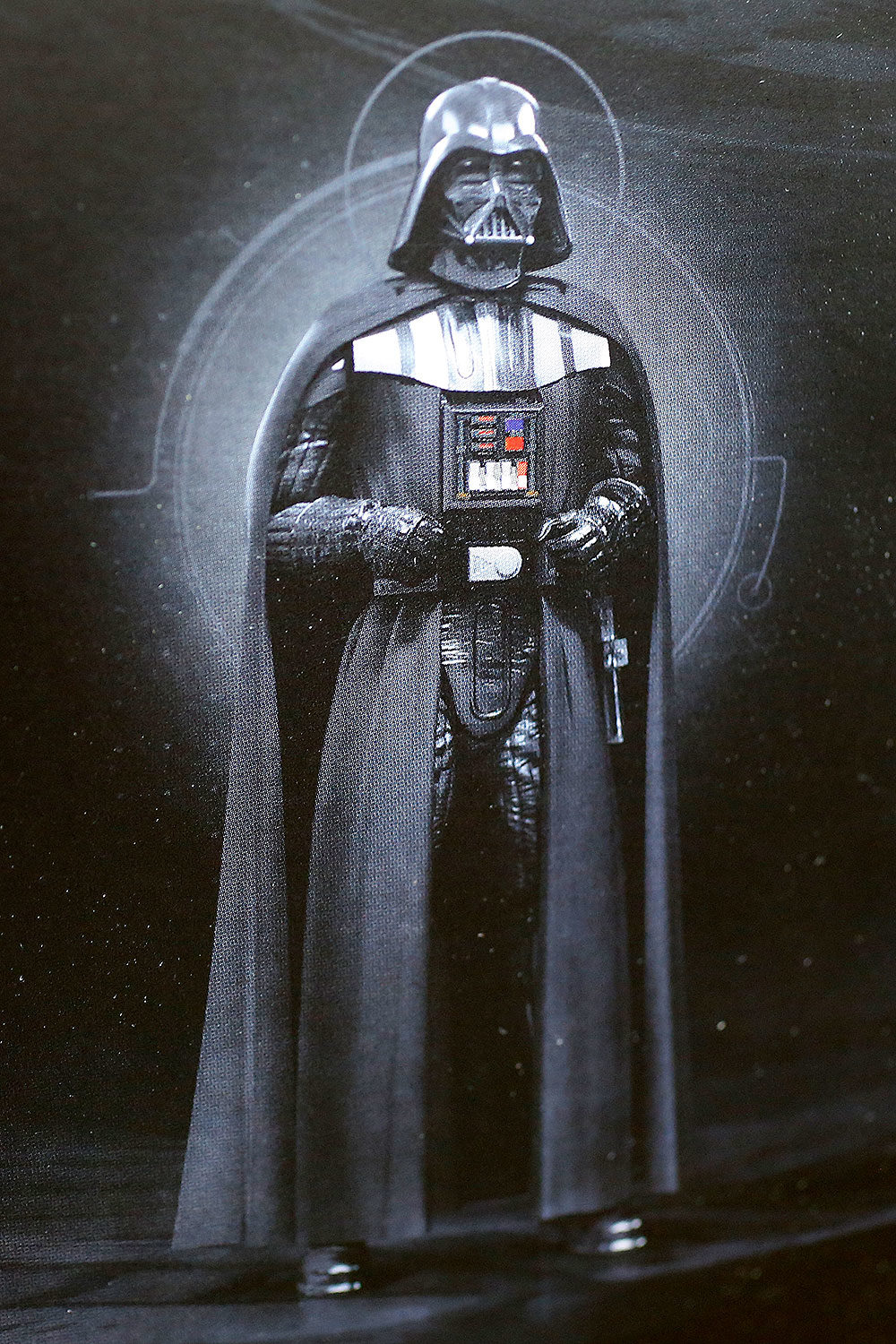 There's also something about the helmet that looks just a hair off-model. I can't put my finger on it. Either the dome of the helmet isn't big enough or something else in that area.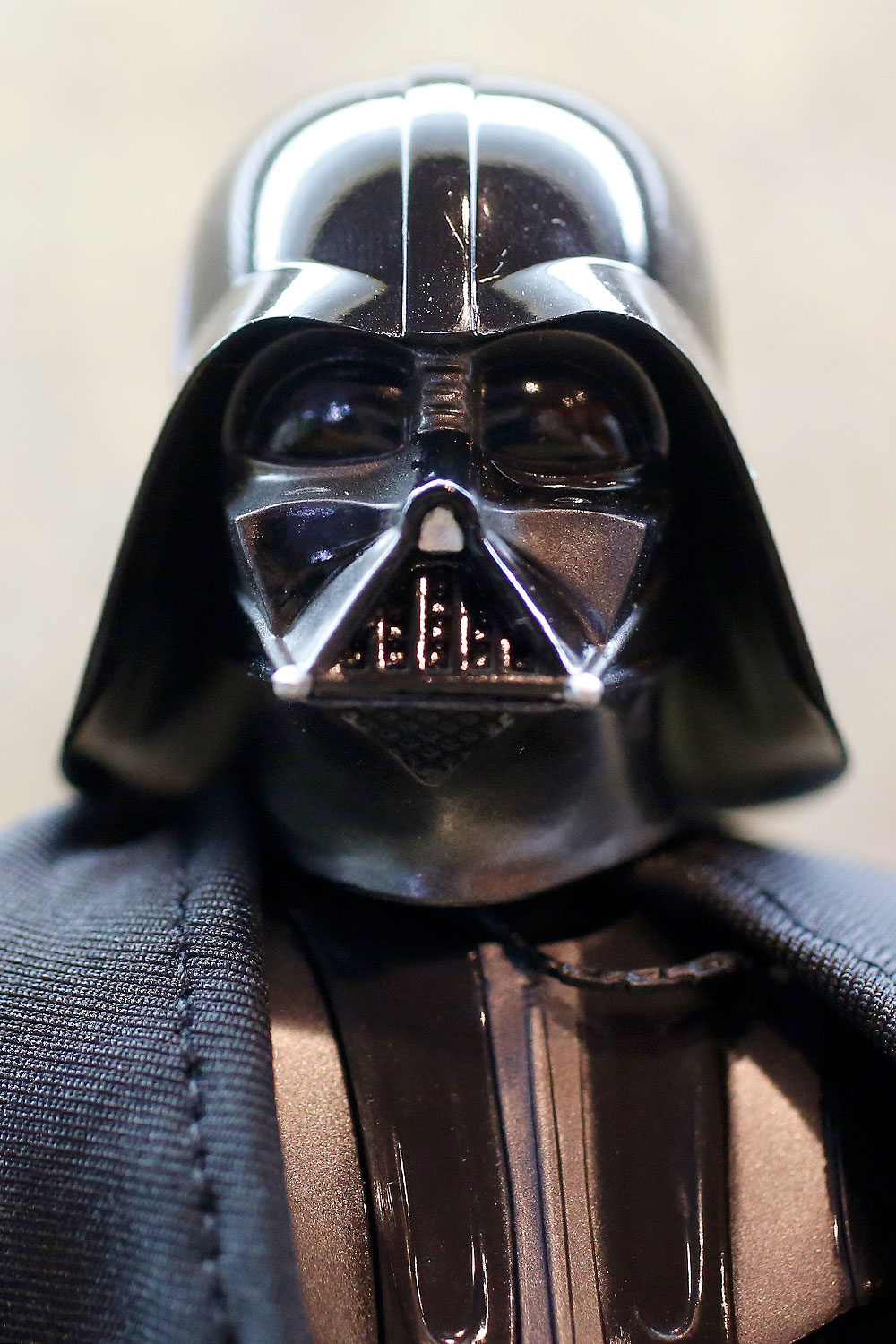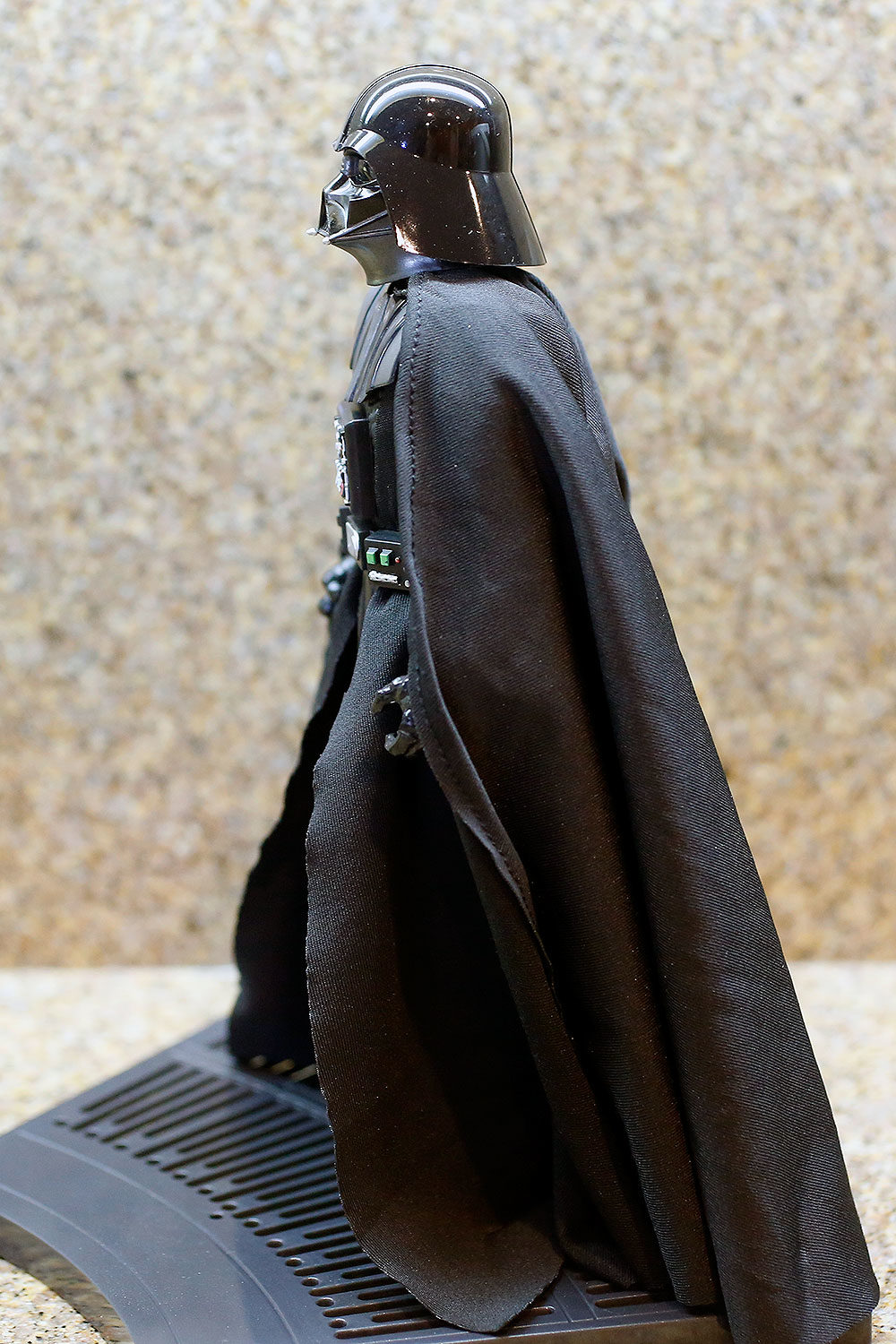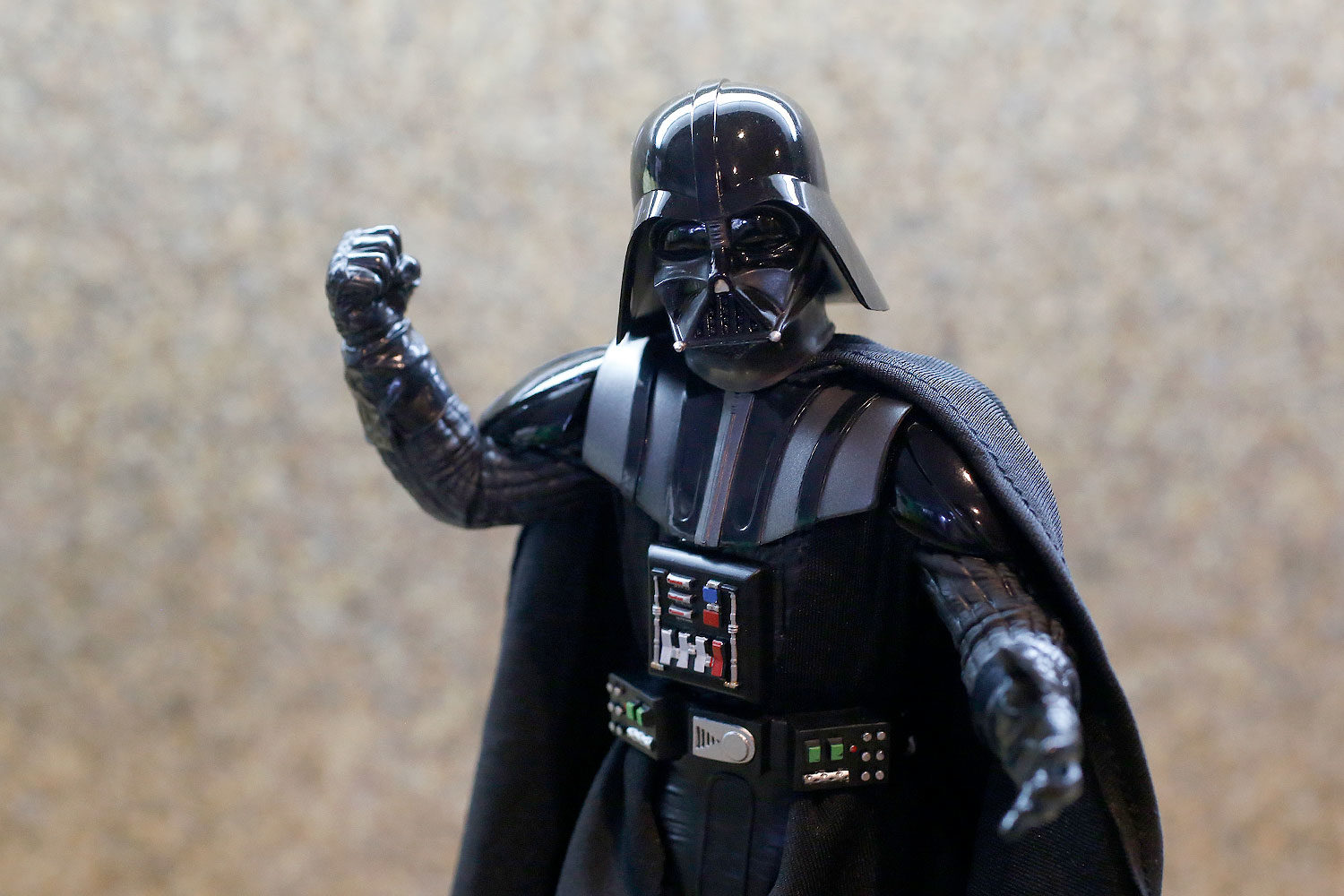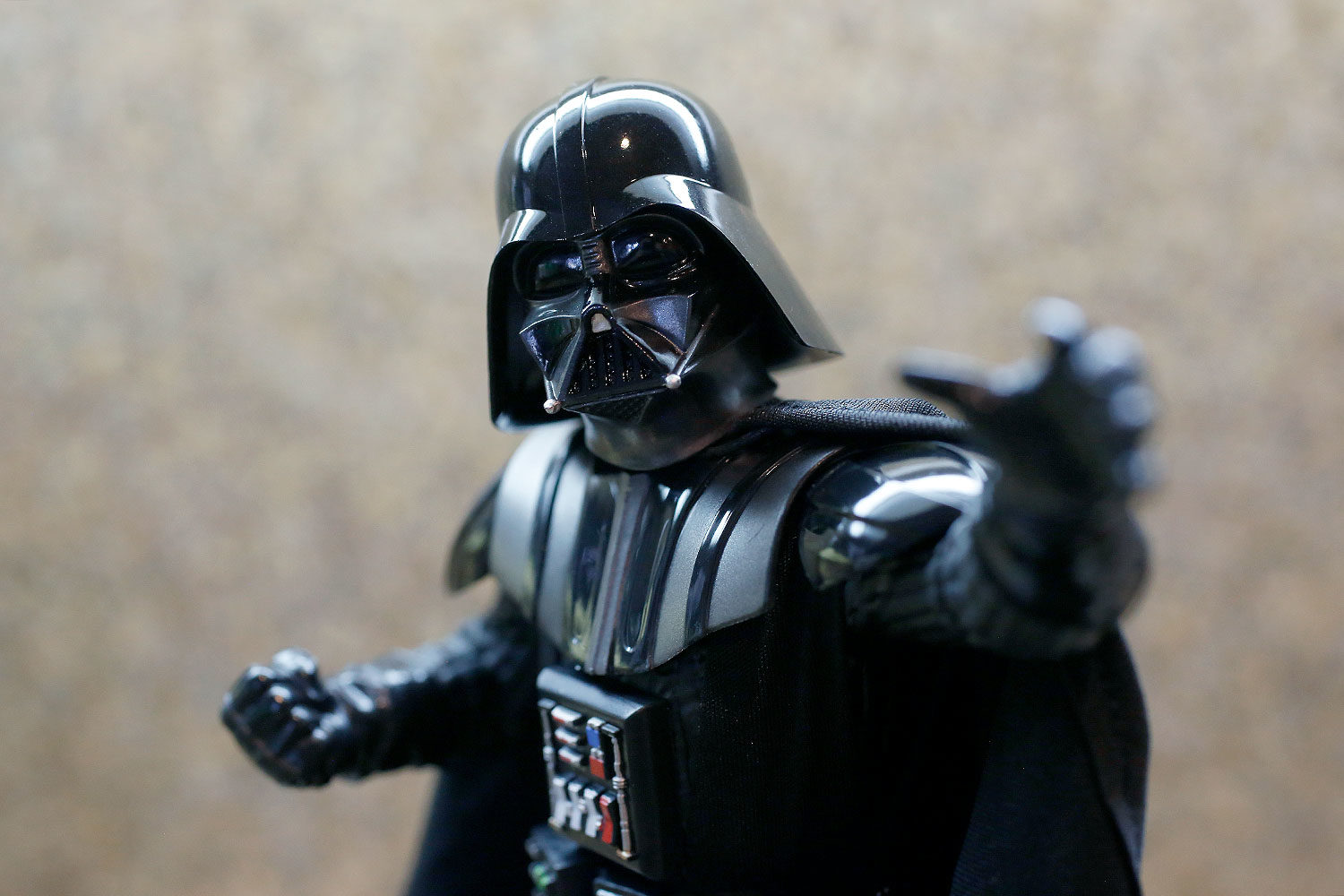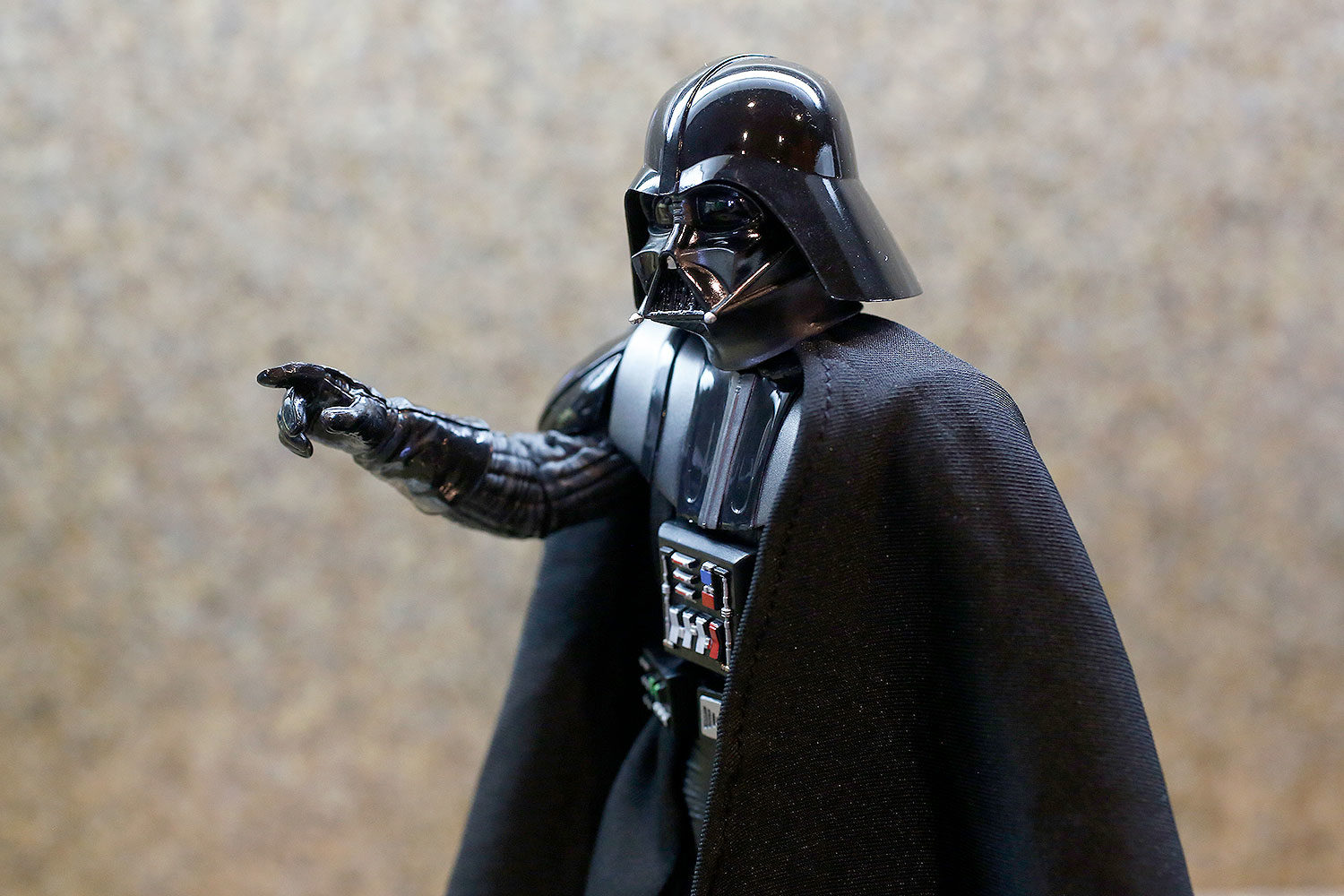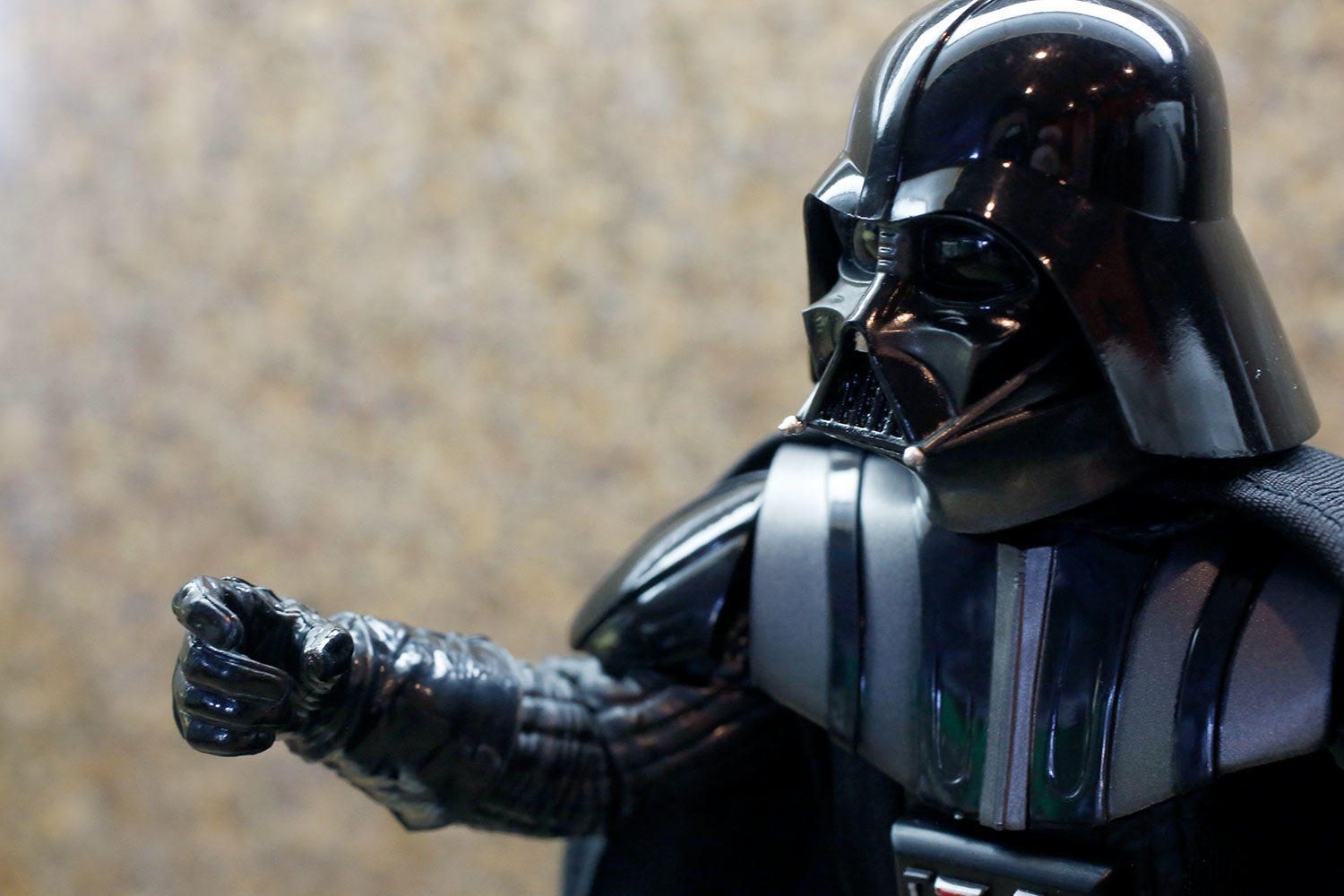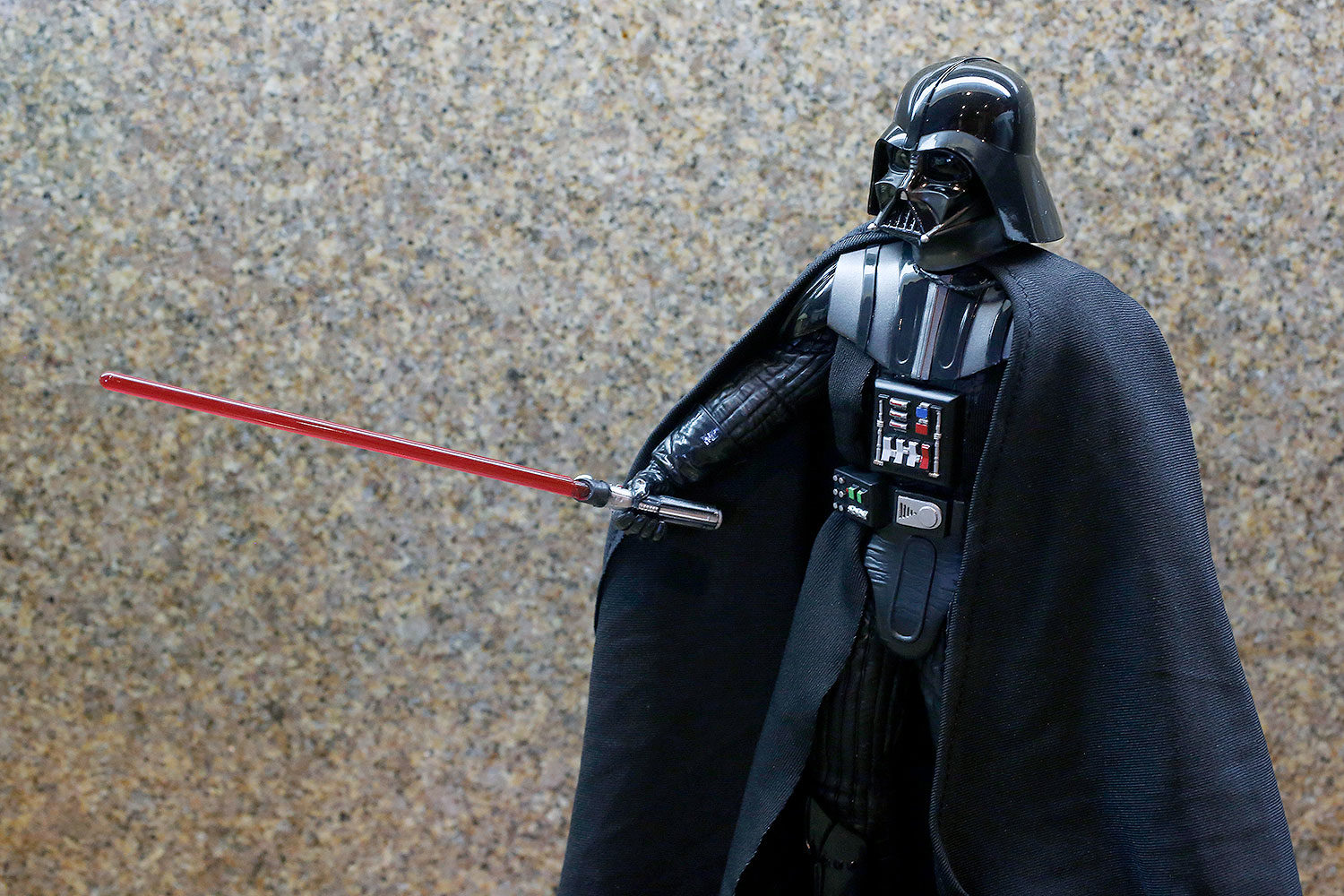 Overall, if Vader is your preference, this is a high quality product, but elements like the inner robes keep it from being as Hyper Real as it should be. If you're a new Star Wars collector, Darth Vader will look great on your desk or shelf. For the old-timer collectors, you might be wanting more from it.

Photography by David Yeh
HyperReal Darth Vader courtesy of Hasbro

Further Reading: The Creative Minds behind HyperReal