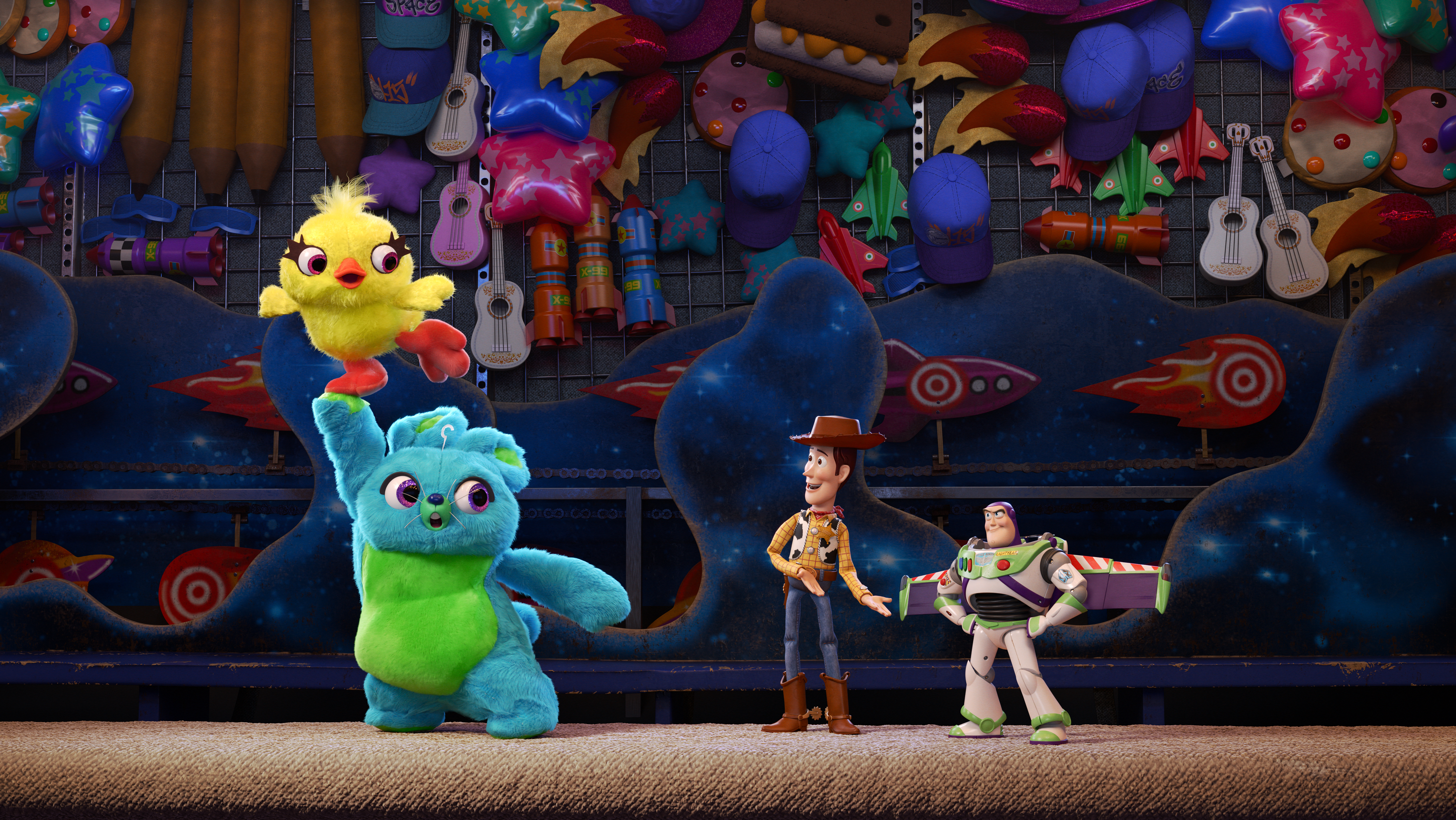 Pixar
Review: Toy Story 4 Takes Viewers Beyond and Back
Article
Review
June 13, 2019
You've heard the line. You might have even said it yourself. "Toy Story 3 was the perfect ending! This is a bad idea!" I often found myself in the minority here, as I always thought '3' was the perfect beginning. After all, the movie didn't end with the toys belonging to college-age Andy (which, let's face it, would be more realistic), but it ended with the creative-minded toddler named Bonnie. To add to that, if it truly was the perfect end, we got nothing but more Toy Story since 2010, with several shorts and TV specials: "Hawaiian Vacation" (2011), "Small Fry" (2011), "Partysaurus Rex" (2012), "Toy Story of Terror!" (2013), and "Toy Story That Time Forgot" (2014), all of which took place in Bonnie's care. While many will think 9 years is a long time to pass since Toy Story 3, we've only been away from these characters for 5 years.

Pixar's latest, Toy Story 4 not only has the difficult task of following Toy Story 3 (which followed Toy Story 2 that followed Toy Story 1), but also impress fans and moviegoers who have loved these characters since 1995. That's no easy task, but if anyone could do it, it's Pixar. And rest assured, they couldn't have delivered a funnier and more entertaining film for the Summer season that parents and their kids (or adults who are children at heart) will want to enjoy again and again.

If you've seen the trailers, then you understand the premise of Forky (Tony Hale), a new character created by literal garbage (a spork, some googly eyes, etc) during Bonnie's Kindergarten orientation – and of course, immediately becomes her favorite toy. To keep their kid happy, it's up to Woody (Tom Hanks) and the rest of the toy gang to keep Forky around. Forky, isn't thrilled with being a toy, contemplates why he's even alive like many of us have, and will need a lot more convincing on why to stick around. With a week before kindergarten, Bonnie's family goes on an RV road trip and the toys come along for the ride, where the adventure and bulk of Toy Story 4 takes place.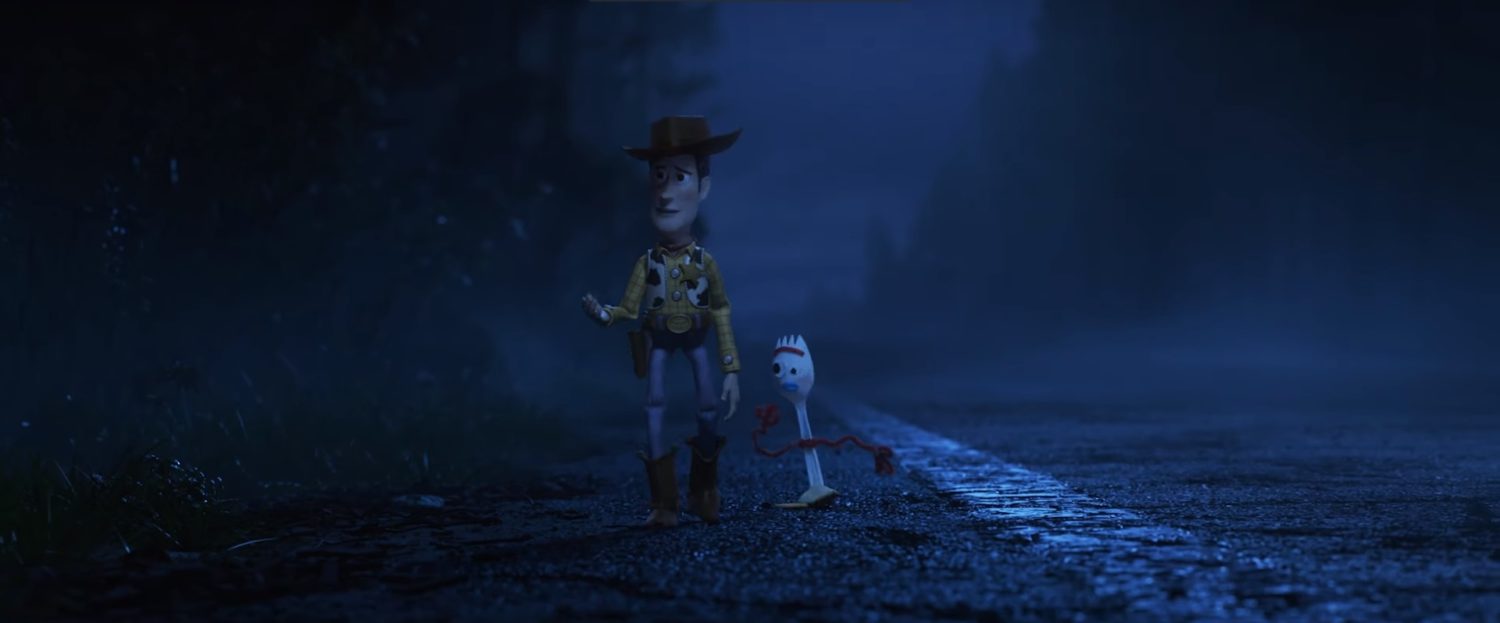 If you have friends or family who haven't seen any previous Toy Story films, it won't be a problem. The film is a genuine delight from start to finish and catches many who are out of touch up to speed. The film reunites us with old friends like Bo Peep (Annie Potts), who we haven't seen since since Toy Story 2. In case you forgot, she was mentioned in '3', as someone who the gang has lost along the way. We're also introduced to countless new toys such as Giggle McDimples (hilariously portrayed by Ally Maki), Duke Kaboom (a charming Keanu Reeves), and slapstick duo Ducky and Bunny (Keegan-Michael Key and Jordan Peele). Gabby Gabby (Christina Hendricks), is a new main character in the third, a vintage doll residing at an antique shop along with her mute assistant Benson, a rather frightening ventriloquist doll. We even see a return of fan favorite Combat Carl, introduced in the original film.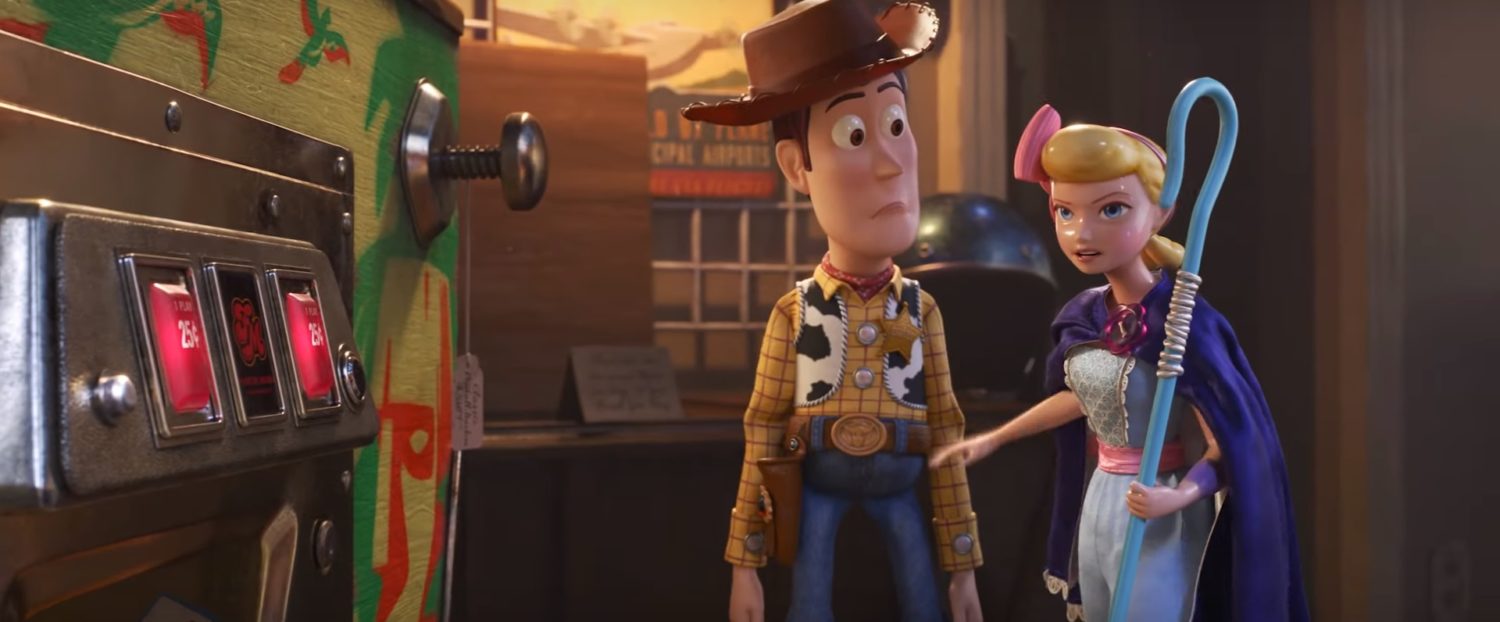 I rather not spoil the rest of the movie, because it's best to just let it happen in front of you in the theater. The question most everyone is wondering though, is this the end of the franchise? I wouldn't count on it. If toys can keep getting lost, Pixar will keep finding a way to make us cry about it.

Toy Story 4 is so far the most fun you can have this summer at the movies. But it's also about honor and sacrifice, and being a friend to those in need. Heartwarming from the start, this is one you won't want to miss. To infinity and Beyond!


Toy Story 4 arrives in theaters June 20, 2019