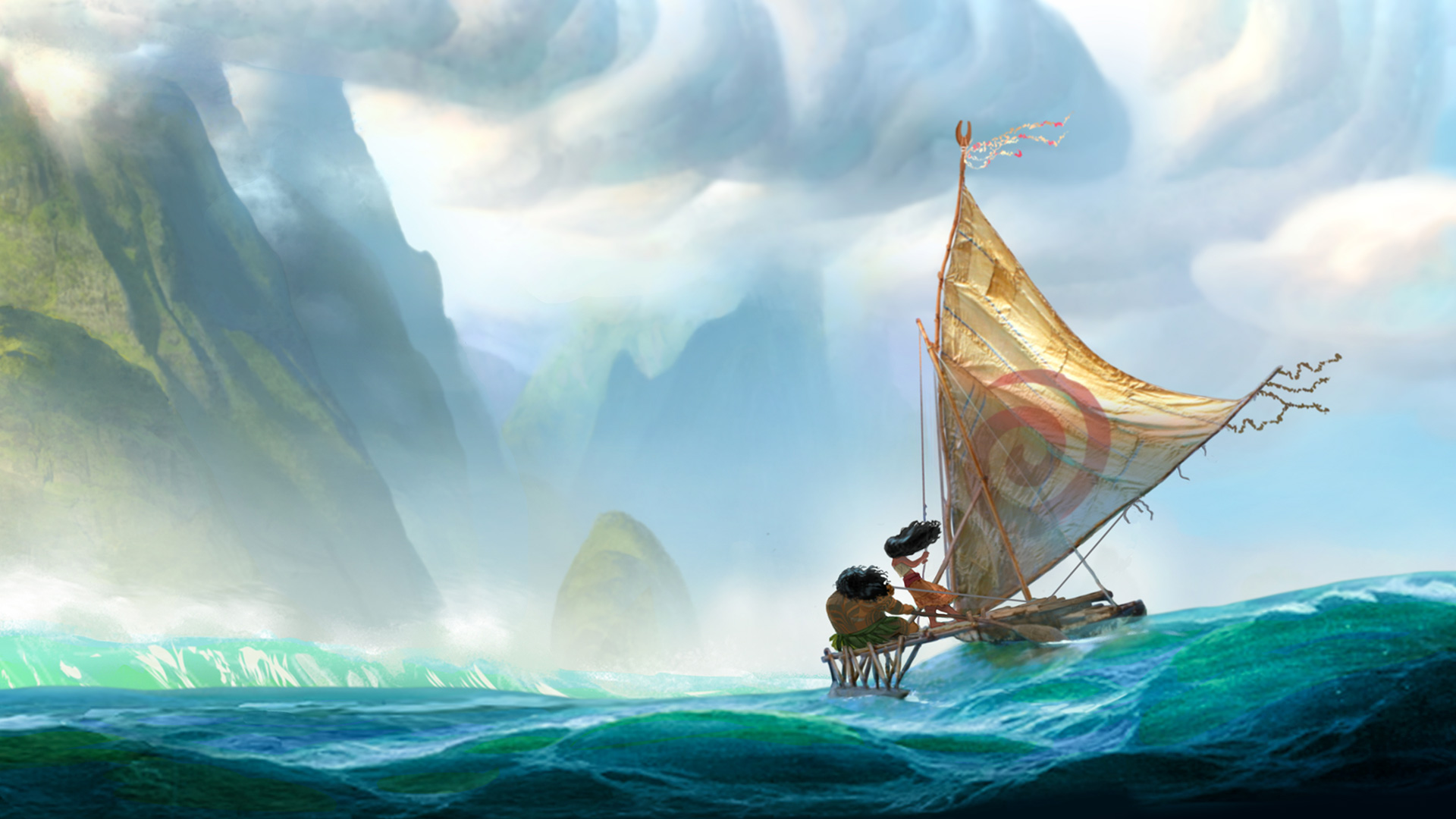 Kris Van de Sande
Moana (2016)
Article
Review
November 24, 2016
MOANA: Simple but Strong
The latest animated feature from Disney, MOANA, sails into theaters this Thanksgiving and promises entertainment for the entire family. Continuing in the tradition of Disney Heroines that defy their father, Moana (voiced wonderfully by Auli'I Cravalho) is the spunky princess-not-a-princess, pressured her entire life by her father not to sail past the reef despite her desire to see what more there is to island life. The reason given by her father, Chief Tui (Jango Fett's Temuera Morrison), is that everything they need is there on the island and Moana will one day replace him as chief. Just one thing: the island is dying. A legend explains the curse of Te Fiti spreading to all the islands that can only be reversed with the help of demigod Maui (voiced by Dwayne Johnson). With that, our story sets sail across the pacific with two Moana and Maui, an unlikely pair with varying agendas.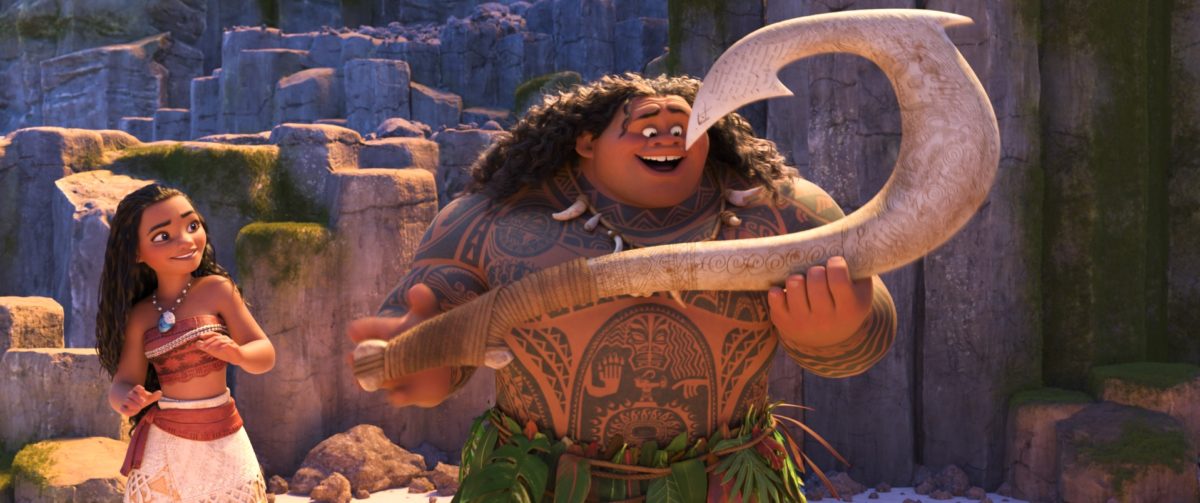 Visually, is there any doubt that Disney (and Pixar) are the best in the business? Everything in this film dazzles. Can it get that much better than this and will it still impress? With so many scenes involving water and having things get wet, Moana (the film) looks fantastic start to finish. With the one exception of Maui, the characters are all attractively designed. Special nods go to Moana's pig Pua and the no-brain chicken named Hei Hei, who might literally be the dumbest Disney character ever created (between this and Finding Dory, can birds get a break?). If there is a favorite side-character, it would be the tribe of coconut people called the Kakamora, who aren't in it for that long, but will leave a lasting impression.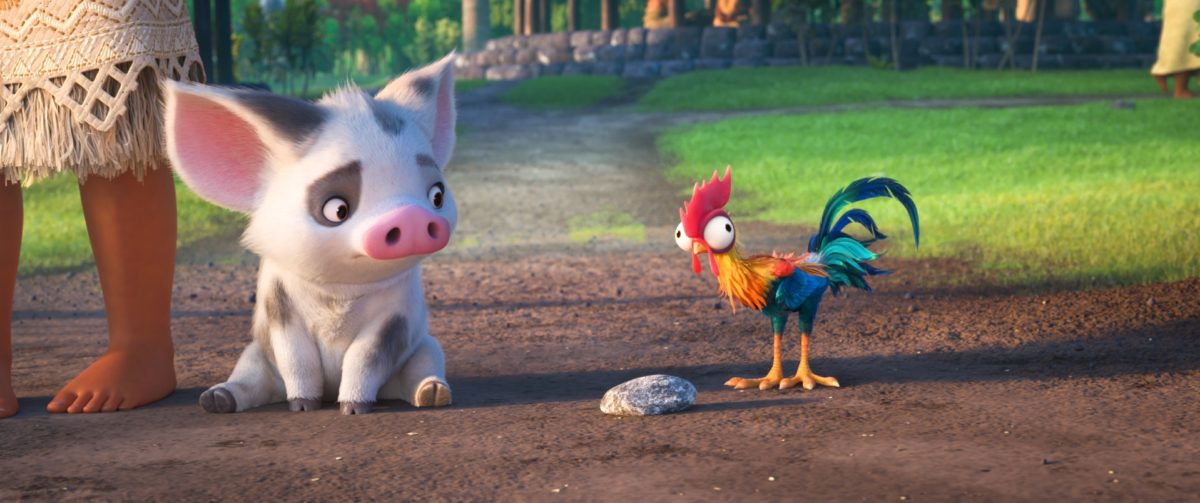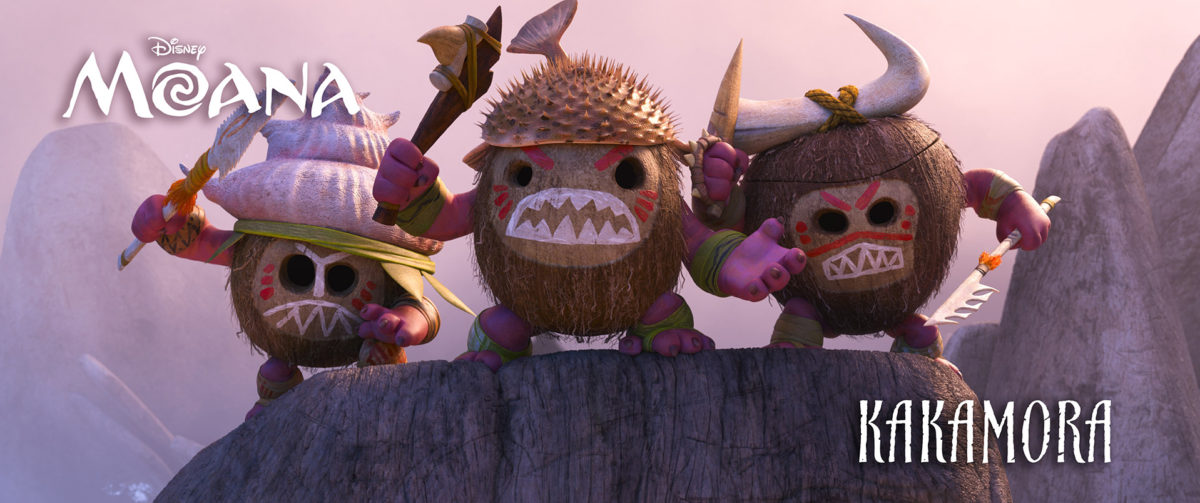 The songs by Lin Manual Miranda (of the hit musical "Hamilton"), Mark Mancina, and Opetaia Foa'i are expertly handled and audiences should be entertained by the rich tapestry of music that is part Pacific Islander part Disney Musical. We have the girl-power ballad of "How Far I'll Go", Maui's intro song "You're Welcome", but my personal favorite is "We Know the Way" as it really seems to celebrate the culture and story of the peoples of the pacific islands. And that is something that shouldn't be ignored. Disney is putting people of color front and center, not just on the screen but behind. It's a practice that should be the norm, not the exception. The score by Mark Mancina (Tarzan, Brother Bear, Planes) keeps our story moving along without distractions, a perfect compliment to the visuals on screen.
The musical is directed by the Ron Clements and John Musker, who famously delivered your favorite Disney animated tales such as The Little Mermaid, Aladdin, and Hercules. Their latest outing was the highly underrated Princess and the Frog. With that resume, you might be going in expecting a grand villain that faces up with our leads, but that isn't what Moana is about. It's less about good vs evil but rather about finding the hero in oneself. And in an ocean of films about heroes and villains, Moana is strongest in its simplicity. MOANA is not perfect, as you'll either love or hate the character played by Jermaine Clement, or at least feel as if you began watching an entirely different film. And you might feel as if Ocean plays too big a role in the film, but all that aside, Moana of Motonui is a strong heroine that ought to be seen and celebrated.
7.5/10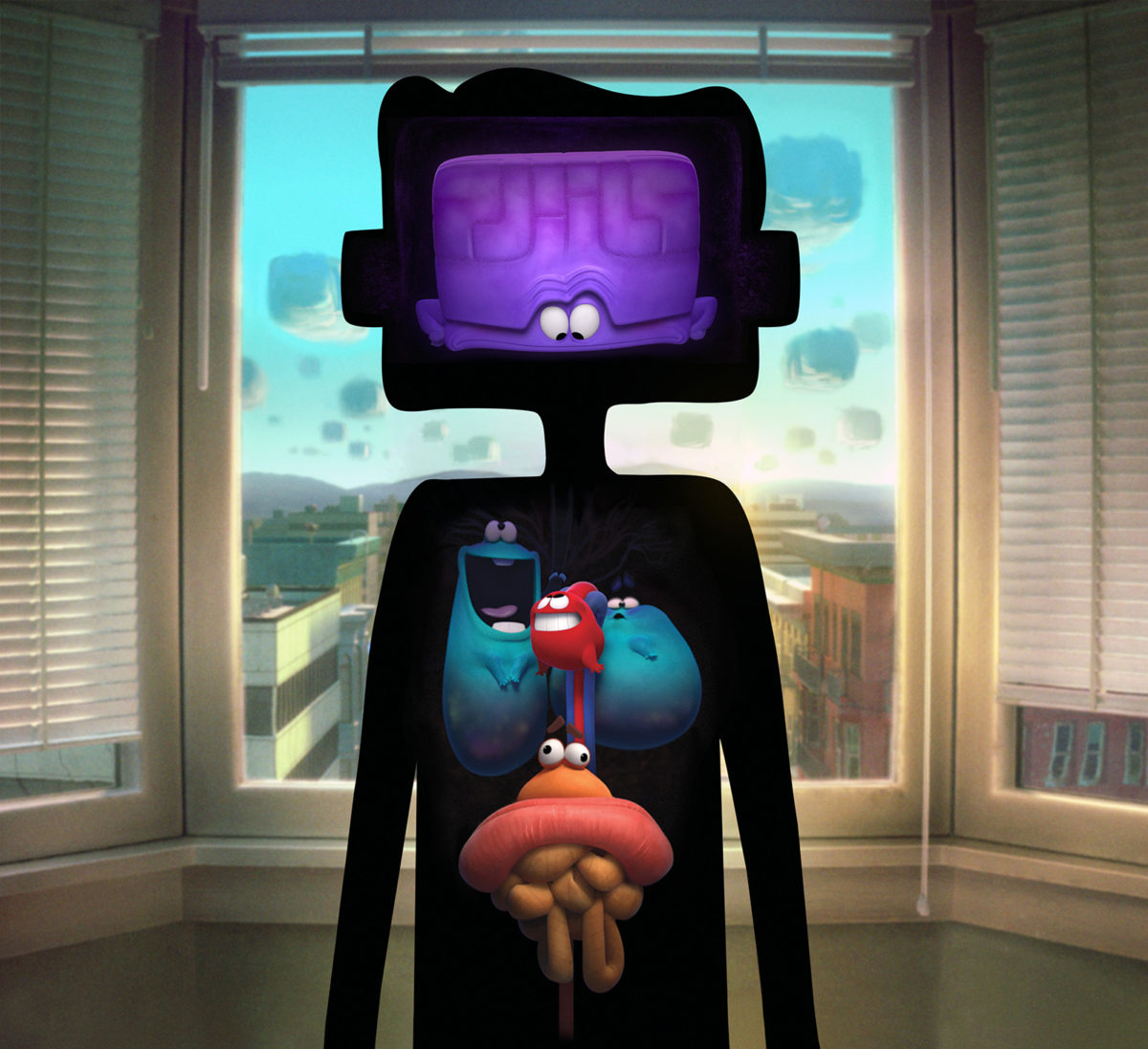 Preceding the main feature is the short INNER WORKINGS, a colorful look at your bodily organs while a character named Paul goes about his work day and adjusting his actions to avoid all potentials of hilarious deaths. It's an inventive and creative masterpiece and most importantly, a whole lot of fun. It works in all ways that Pixar's Inside Out does not (for me). It is truly wonderful.
10/10
See the trailer for Inner Workings
Both Inner Workings and Moana are now playing together in theaters everywhere.