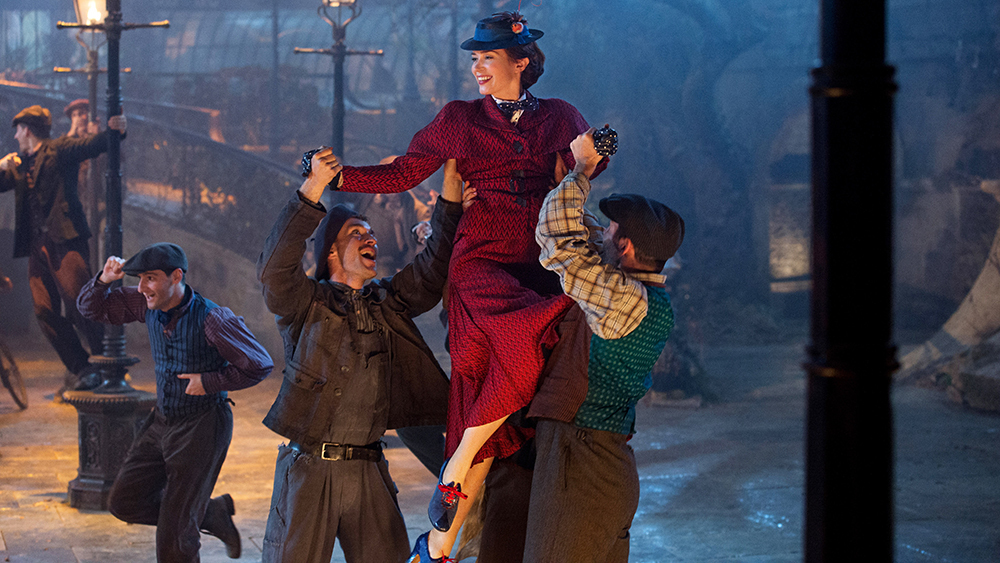 David Yeh
Review: Mary Poppins Returns… And It's Complicated
Article
Review
December 14, 2018
The more you've forgotten about the original Mary Poppins, the better.
It's been over fifty years since Walt Disney's Mary Poppins (1964) graced the big screen and the Walt Disney Studios are hoping to recreate that magic for a new generation of movie goers. The good news is that director Rob Marshall and his team have tirelessly recreated that magic in Mary Poppins Returns, a spectacular feast that really gives us all the reasons why we go to the movies to begin with. It is pure escapism at its finest: entertaining, emotional, and enlightening.

But while the film is a fun Mary Poppins for the new generation and a great film, it's not a great sequel nor is it an original one. The filmmakers have taken incredible steps into recreating the magic, filled with nostalgic fantasy of Cherry Tree Lane, but once you take a step back to think, you may wonder why exactly we're going down this road to begin with. Emily Blunt has the thankless job of taking over the mantle of Mary Poppins from legend Julie Andrews, and offers her take on the role, without the same level of tender loving care. Blunt can deliver a tune and holds her ground, but the character is a lot less patient and a lot more snobby than we remember, for better or for worse.

The lamplighter character named Jack (Lin Manuel Miranda) is the replacement Bert, complete with Americanized Cockney accent and a flurry of soot-covered friends called Leeries. We're not exactly sure how Bert (Dick Van Dyke) was so friendly with Mary Poppins in the original film, but now we're even less sure how Jack and everyone else in town knows her so well too.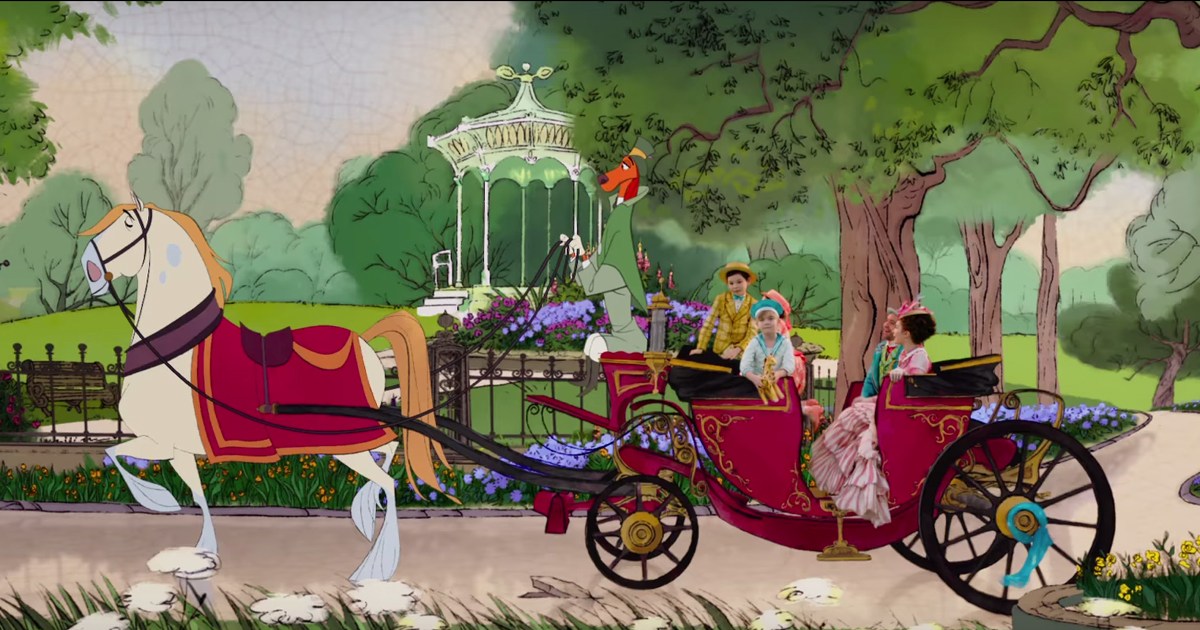 Beat by beat, the new film seems to take what worked about the original film and recreated it with something just different enough. Instead of cleaning up your room, they're taking a bath. Instead of chimney sweeps, you'll find lamplighters. Instead of Ed Wynn not being able to control his laughter, you have Meryl Streep playing Topsy, a woman who's flat turns upside down every second Wednesday of the month.

What made the original so practically perfect, however, is that the Banks family slowly figured out what was making their family relationships fail, with slow (sometimes too slow) revelations throughout the film. There was no villain. They didn't need one. It was a family slowly coming back together, with Mary Poppins always being at the right place at the right time.

Now, I won't reveal the ending of the new film here, but it does seem to go against everything the original film represented. Things are resolved not because they did things the right way, but rather, because of something completely outside of their control. A cameo perhaps?
Musically, the songs are engaging and well performed as you're watching, but will immediately escape your brain the moment it's finished. Marc Shaiman and Scott Wittman are the songwriting team here, with the former specializing more in orchestral score. The songs here are certainly less catchy than they could have been, and you begin to wonder how it would have turned out with Lin Manuel Miranda or even Alan Menken at the helm.

Still, in the end, Mary Poppins Returns is one of the safest bets at the movies this Holiday Season. And as repetitive as the beats are with the original, it's difficult not to be impressed with the quality of the film. It is indeed a joy to watch. Practically Perfect… not in every way.


Mary Poppins Returns is in theaters December 19