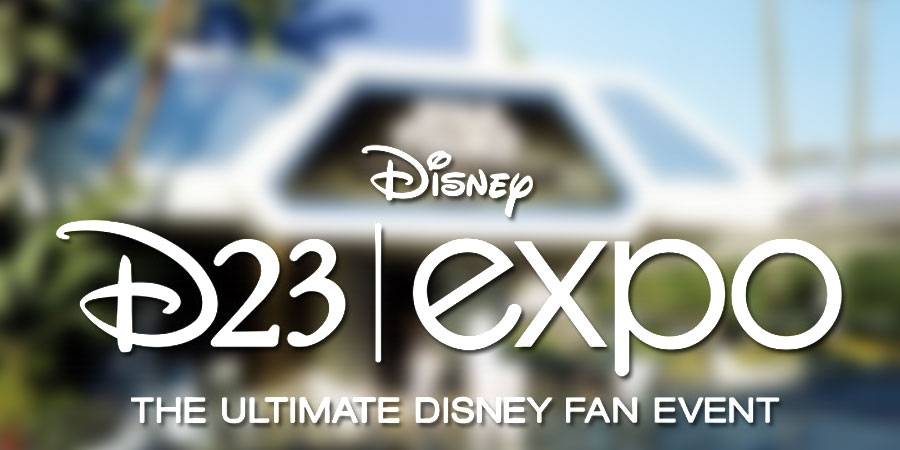 Kris Van de Sande
D23 Expo Ultimate Disney Trivia Prize
May 24, 2011
D23: The Official Disney Fan Club, Announces Spectacular New Prize For Ultimate Disney Trivia Tournament Presented by Hasbro® TRIVIAL PURSUIT: Disney For All Edition
Winning Contestant Gets Free Trip on Disney Cruise Line's
Newest Majestic Ship, the Disney Fantasy
BURBANK, Calif. – May 24, 2011 – D23's Ultimate Disney Trivia Tournament Presented by Hasbro® TRIVIAL PURSUIT: Disney For All Edition kicks off the weekend's activities at this year's D23 Expo with a full day of mind probing on August 18. Participants will demonstrate their Disney knowledge before hundreds of onlookers in hopes to win the ultimate prize, a coveted cruise vacation on the Disney Fantasy, the newest vessel in the expanding Disney Cruise Line fleet. The nail-biting semifinal and final rounds, held on Stage 23 during the D23 Expo on Friday, August 19, will feature questions directly from the new Hasbro® TRIVIAL PURSUIT: Disney For All Edition which releases this fall just in time for the holiday season.
Disney Fantasy is set to make its maiden voyage in spring 2012. The spectacular special prize was announced during D23's Destination D: Walt Disney World 40th event. This new 4,000-passenger cruise liner will boast 14 towering decks, 1,250 staterooms and more than 1,450 cast and crew members. Specially designed with families in mind, the Disney Fantasy will provide entertainment for all ages, with a variety of pools, youth clubs and restaurants. The prize includes accommodations for four, plus air travel. Registration information, as well as additional details on the D23 Expo 2011 and D23's Ultimate Disney Trivia Tournament Presented by Hasbro® TRIVIAL PURSUIT: Disney For All Edition, can be found on the D23 Expo website at www.D23Expo.com.
About D23 Expo 2011
The D23 Expo—The Ultimate Disney Fan Event—brings the entire world of Disney under one roof, providing attendees with unprecedented access to Disney films, television and theme parks as never before. Tickets for the D23 Expo 2011 will fall into three different pricing tiers, based on purchase date (visit www.D23Expo.com for details), and D23 Members can enjoy additional savings plus members-only benefits. Multi-day money-saving tickets are also available for both D23 Members and the general public.
About D23
The name "D23" pays homage to the wonder and excitement that began in 1923 when Walt Disney opened his fledgling studio in Hollywood . D23 is the first official community for fans in Disney's 88-year history. D23 gives its members a greater connection to the entire world of Disney by placing them in the middle of the magic through its quarterly publication Disney twenty-three; a rich website at www.disney.com/D23; a new collectibles line, The Walt Disney Archives Collection; and special events for D23 Members throughout the year, highlighted by the D23 Expo in Anaheim, California, August 19-21, 2011.
About TRIVIAL PURSUIT: Disney For All Edition
Not just Disney trivia, TRIVIAL PURSUIT: Disney For All Edition (SRP $29.99) connects the whole family by revealing personal "remember when" moments from every Disney touchstone. Created for the whole family, TRIVIAL PURSUIT: Disney For All Edition features three innovative question types: "Take 2 Trivia"—giving two chances to earn the wedge, "My Disney"— little personal trivia sparked by favorite Disney moments or characters, and "Disney List"—work together to create lists or choose which don't belong. With these questions, players don't have to be a Disney genius to play, and with the help of a "secret reveal" device players can see just how much their family loves Disney! TRIVIAL PURSUIT: Disney For All Edition arrives in stores this fall.
Fans can join D23 at www.Disney.com/D23, all Disney Store locations within the United States , select shops at Disneyland Resort and Walt Disney World Resort, and www.DisneyStore.com/D23. To keep up with all the latest D23 news and events, follow us "DisneyD23" at Twitter and on Facebook.