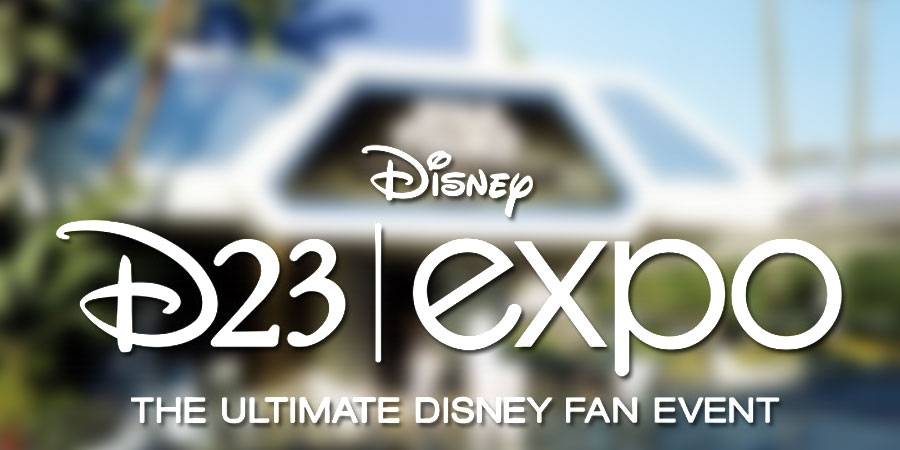 Kris Van de Sande
D23 Expo Disney Interactive Media Group to Preview Upcoming Video Games
July 25, 2011
The latest update for the 2011 D23 Expo:
Disney Interactive Media Group to give D23 EXPO Attendees hands-on fun with the latest interactive games and online art activities
Guests to Preview Upcoming Video Games, Compete in Interactive Art Contests on Disney.com's Create and Meet Legendary Video Game Designer Warren Spector, Creator of Disney Epic Mickey

BURBANK, CA –July 25, 2011 – Disney Interactive Media Group (DIMG) invites Disney fans and families to step into its pavilion at the D23 Expo—The Ultimate Disney Fan Event—for hands-on fun with the latest interactive entertainment products for video game consoles, mobile devices and online, based on beloved Disney stories and characters. Every day of the D23 Expo, taking place August 19-21, 2011 at the Anaheim Convention Center , will be packed with hours of game play, special guests, interactive art contests, giveaways and more!
Guests of the D23 Expo will be able to suit up, power up and team up as they enter Disney Universe, a multiplayer action-adventure video game set in a mix-up of Disney and Disney•Pixar inspired worlds that will be released this fall.
The Phineas and Ferb: Across the Second Dimension video game, inspired by the Disney Channel Original Movie, will be available for hands-on gameplay. Fans will be able to play as their favorite Phineas and Ferb characters as they journey through new dimensions to battle the evil Dr. Doofenshmirtz.
Guests can also immerse themselves in the recently released and critically acclaimed Cars 2: The Video Game. Inspired by the Disney•Pixar animated film, the game allows players to dive into the Cars 2 universe alongside some of their favorite Cars personalities in exotic locations spanning the globe.
The award-winning video game Disney Epic Mickey will be featured in the DIMG pavilion and the game's creator, legendary game designer Warren Spector, will be on hand. Mr. Spector will be making special appearances at the booth on August 19 and 20 to meet guests and sign autographs.
Online gamers can play Disney's latest social games, including this summer's smash hit Gardens of Time and the popular online virtual world for kids Club Penguin. Guests who want Disney games on the go, can try out the latest mobile games, such as Cars 2 and Captain America: Sentinel of Liberty, available for iPhone, iPad and Android.
For aspiring young Disney artists and animators, Disney.com's Create will offer its newest collection of online creativity tools for making digital paintings, comic books, animated pets, photo mashups, music slideshows and animations. During the D23 Expo, the new Disney Epic Mickey Digital Painter will be featured in the booth and guests will be invited to participate in daily art contests judged by Warren Spector for the chance to win exclusive D23 DIMG prize packages.
About D23 Expo 2011
The D23 Expo—The Ultimate Disney Fan Event—brings the entire world of Disney under one roof, providing attendees with unprecedented access to Disney films, television and theme parks as never before. Tickets for D23 Expo 2011 will fall into three different pricing tiers, based on purchase date (visit www.D23Expo.com for details), and D23 Members can enjoy additional savings plus members-only benefits. Multi-day money-saving tickets are also available for both D23 Members and the general public.
About D23
The name "D23" pays homage to the exciting journey that began in 1923 when Walt Disney opened his fledgling studio in Hollywood . D23 is the first official club for fans in Disney's 88-year history. D23 gives its members a greater connection to the entire world of Disney by placing them in the middle of the magic through its quarterly publication Disney twenty-three; a rich website at www.disney.com/D23; a new collectibles line, the Walt Disney Archives Collection; and special events for D23 Members throughout the year, highlighted by the D23 Expo in Anaheim, California, August 19-21, 2011.
Fans can join D23 at www.Disney.com/D23, all Disney Store locations within the United States , select shops at Disneyland Resort and Walt Disney World Resort and at www.DisneyStore.com/D23. To keep up with all the latest D23 news and events, follow us "DisneyD23" at Twitter and on Facebook.
Disney Interactive Media Group
Disney Interactive Media Group (DIMG), one of the world's largest creators of high-quality interactive entertainment across all platforms, is the segment of The Walt Disney Company responsible for the global creation and delivery of interactive entertainment, multi-platform video games, and lifestyle content across all current and emerging digital media platforms. DIMG produces and distributes a broad portfolio of content from its five primary lines of business: Disney Interactive Studios, Disney Online, Disney Online Studios, Disney Mobile, and Playdom. Products and content released and operated by DIMG include blockbuster online virtual worlds, #1-ranked web destinations Disney.com and the Disney Family network of websites*, mobile applications, and video games.
Disney Interactive Media Group is the interactive entertainment affiliate of The Walt Disney Company (NSYE: DIS).