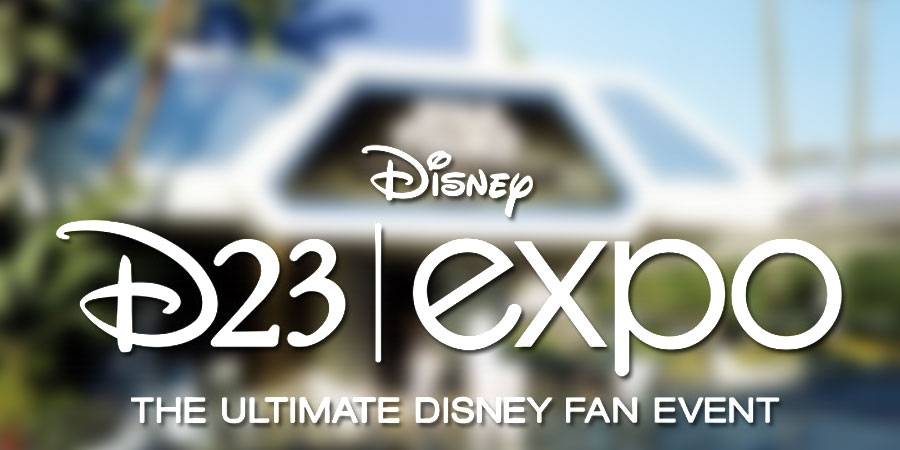 Kris Van de Sande
D23 Expo Disney Storytelling Event
July 14, 2011
The latest update for the 2011 D23 Expo:
Disney Storytelling Event at The D23 EXPO in Anaheim will include a special announcement.
Featuring Disney Publishing Worldwide authors Dave Barry and Ridley Pearson and Disney Junior's "Jake and the Never Land Pirates" star David Arquette.
Visitors can also participate in community-building activities at the Corporate Citizenship pavilion.
Burbank, Calif. – July 14, 2011 – A strong commitment to corporate citizenship is as much a part of The Walt Disney Company's heritage as the family entertainment that has delighted and captivated audiences for decades. Disney opens a new chapter in that level of commitment at the D23 Expo on Friday, August 19, 2011 in the Anaheim Convention Center Main Hall. A special announcement will be part of a storytelling event featuring two of America 's best-known and most popular writers, Dave Barry and Ridley Pearson, and David Arquette, star of Disney Junior's #1 series, "Jake and the Never Land Pirates."
Disney Publishing Worldwide authors Dave Barry and Ridley Pearson have enthralled readers since 2004 with their re-imagining of Peter Pan's adventures, "Peter and the Starcatchers," the best-selling and award-winning prequel trilogy. Visitors are invited to hear from the authors, listen to a family reading event led by Disney Junior's "Jake and the Never Land Pirates" star David Arquette, participate in the big announcement and receive a free book.
"By nurturing young readers we help support creativity and imagination, an important part of our citizenship mission at Disney," said Leslie Goodman, Senior Vice President, Disney Corporate Citizenship. "We welcome the opportunity to collaborate with Disney Publishing Worldwide to bring this special event to the D23 Expo while at the same time encouraging visitors to take part in our daily pavilion activities that show how we can all make a lasting, positive change in the world."
At this year's D23 Disney Corporate Citizenship pavilion, visitors will see how they can take action through Disney Friends for Change, an initiative that helps inspire kids and families to join together and make a positive impact on their world. Visitors can participate as an "honorary" Disney VoluntEAR in a different community service project each day, including preparing child comfort kits for kids in need, assembling care packages for military families and planting seedlings for the environment.
Visitors can also become "honorary" D23 Green Team members by taking part in a scavenger hunt that will lead them through the Expo in a quest to boost their environmental I.Q. Not only will they find out what Disney is doing to help protect the planet for future generations, they'll be in the running for prizes and a fun Friends for Change photo as well!
Tickets to the D23 EXPO are available at http://www.D23Expo.com. Admission includes access to all experiences and entertainment at the D23 EXPO and can be purchased for single days or for the full three days of festivities. Admission is $47 for a one-day adult ticket and $37 for children 3-12. Three-day passes are $136 for adults and $106 for children. Members of D23: The Official Disney Fan Club will receive a discount for up to four admissions, as well as early entry to each day of the D23 EXPO for themselves and their guests.
About D23 Expo 2011
The D23 Expo—The Ultimate Disney Event for Fans and Families—brings the entire world of
Disney under one roof, providing guests with unprecedented access to Disney films, television and theme parks.
About D23
The name "D23" pays homage to the wonder and excitement that began in 1923 when Walt
Disney opened his fledgling studio in Hollywood . D23 is the first official community for fans in
Disney's 88-year history. D23 gives its members a greater connection to the entire world of Disney by placing them in the middle of the magic through its quarterly publication Disney twenty-three; a rich website at www.Disney.com/D23; a collectibles line, The Walt Disney Archives Collection; and special events for D23 Members throughout the year, highlighted by the D23 Expo in Anaheim, California, August 19-21, 2011.
Fans can join D23 at www.Disney.com/D23, select shops at Disneyland Resort and Walt
Disney World Resort and www.DisneyStore.com/D23. To keep up with all the latest D23 news and events, follow us "DisneyD23" on Twitter, YouTube and Facebook.