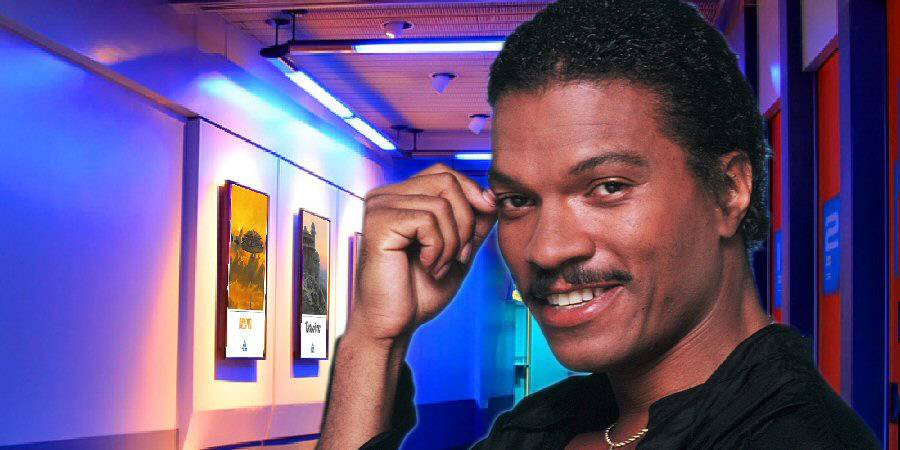 Kris Van de Sande
Billy Dee Williams talks Star Tours, D23 Expo
August 6, 2011
I had the chance to join a conference call with Billy Dee Williams, famous for playing Lando Calrissian in The Empire Strikes Back and Return of the Jedi, as well as Harvey Dent in Tim Burton's Batman (1989). Mr. Williams answered several questions about Disney, Star Tours and his exclusive artwork available at the 2011 D23 Expo.
Update: (8-11-11) Billy Dee Williams' artwork will not be finished in time for the Expo. However, Billy Dee will still be appearing at the event to sign autographs and meet guests—and celebrate the relaunch of Star Tours!
Several media outlets were on the conference call to ask questions to Mr. Williams.
Q. Have you had the chance to check out the new Star Tours?
BDW No, I haven't. I hope to. I hear it's great.
Q. Can you tell us about the art you created for the 2011 D23 Expo?
BDW It is kind of a Jazz presentation. Mickey, Minnie, Pluto, Donald and Goofy. They're jazz musicians and I'm sort of participating. It's fun.
Q. Who is your favorite Disney character?
BDW Mickey Mouse.
Q. Do you have a Disney memory from your childhood?
BDW Fantasia. I loved the Salvador Dali art that was used.
Q. Can you tell us how you became involved in creating artwork for Disney?
BDW I was visiting the archives one day and thought doing a litho would be fun. I've been a Disney fan all my life. That's how it all kind of evolved.
Q. The cloud city of Bespin would have made an excellent destination for the new Star Tours attraction. If Disney's Imagineers had chosen to take passengers there, do you think Lando would have assisted Darth Vader in capturing the runaway vehicle or would he have aided in its safe passage through?
BDW As long as Darth Vader isn't following behind … as long as it's not hostile, it's quite welcome. I think Lando probably would welcome the whole situation.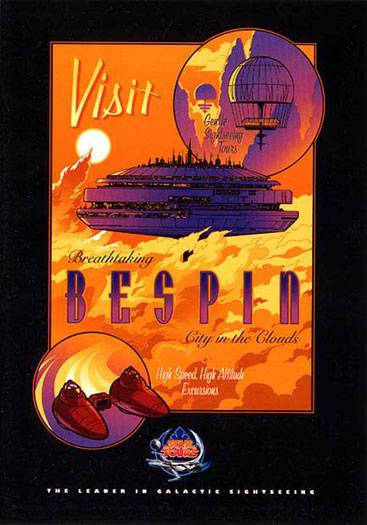 Q. In meeting with fans at conventions like the D23 Expo, can the appreciation be overwhelming at times?
BDW I always enjoy it. … I'm looking forward to seeing everybody. I always look forward to the whole Disney experience.
Q. Have you had any strange encounters with fans over the years?
BDW Yeah, nothing serious. I mean it's sometimes very peculiar but nothing that I can say has been a bad experience. It's always been pretty good.
Q. What's next for Billy Dee Williams?
BDW I'm going to be doing a stage production of Driving Ms. Daisy.
Q. Any closing comments?
BDW I am looking forward to seeing everyone there and the Disney experience.
Q. Thank you Mr. Williams!
BDW Thank you.
Billy Dee Williams will be posing for photographs and signing at the Coolwaters Productions booth in the Collectors Forum from 11 a.m. – 1 p.m. On Friday, August 19.
The piece of art Billy has created will be posted in the next few days to the Coolwaters Productions website (http://www.coolwatersprods.com/).
While autograph tickets will be available for purchase for all the talent that Coolwaters Productions is bringing to the D23 Expo, those guests who purchase one of Billy Dee's pieces do not need to obtain an autograph ticket—an autograph will be included with purchase of the print.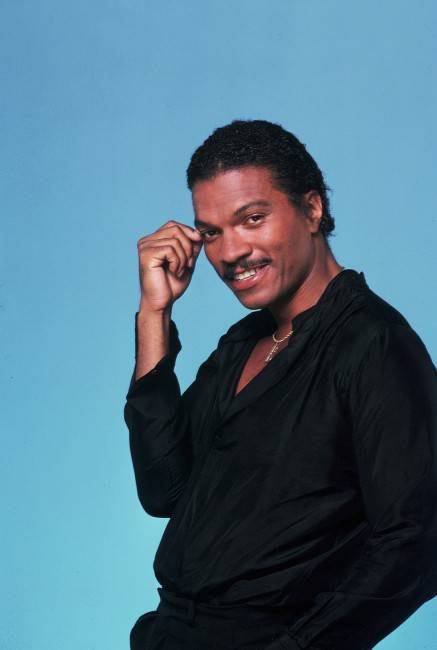 Image provided by Disney