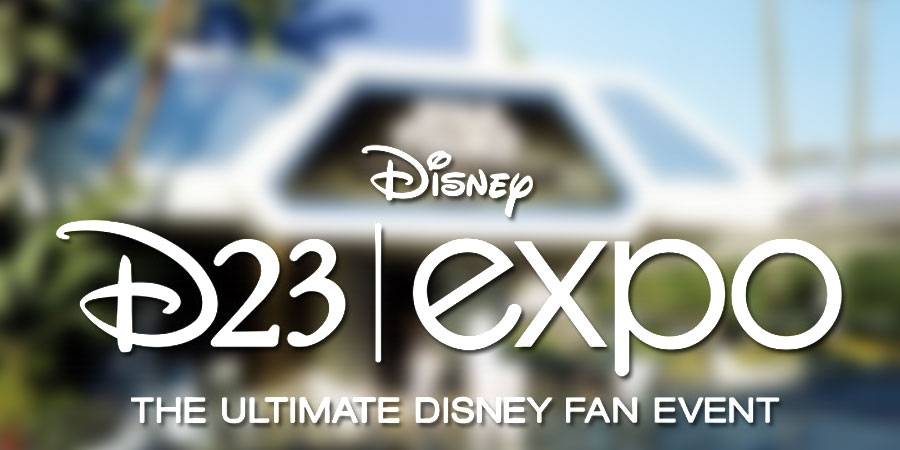 Kris Van de Sande
Disney Consumer Products at the D23 Expo
August 4, 2011
The latest update for the 2011 D23 Expo:
Disney Consumer Products takes guests to the heart of the magic at D23 Expo 2011 Inside the Disney Living Pavilion
Anaheim , Calif. – August 4, 2011 — Disney Consumer Products (DCP) will showcase an extensive collection of Disney merchandise and interactive experiences inside its Disney Living Pavilion at the ultimate Disney fan event, D23 Expo, held at the Anaheim Convention Center from August 19-21.
In the Disney Living Pavilion, D23 Expo attendees can explore the ultimate Disney lifestyle through the neighborhoods of "Style," "Play" and "Celebrations." From the latest toys and newest fashions to the ultimate Disney birthday party and some of the most beloved Disney classics such as Disney It's a Small World, guests can experience all things Disney through an immersive environment featuring: exclusive and never-before-seen products; meet and greets with artists, designers, authors and innovators; hands-on demos and activities; and live performances at the Disney Living Pavilion stage.
Guests can commemorate the event with specially released D23 merchandise including a new Hallmark keepsake ornament, a Toy Story Woody action figure and Finn McMissile Cars vehicle from Mattel, a Minnie Mouse plush from Just Play, limited-edition 25th anniversary items from Disney Store, and more.
Attendees will have the opportunity to interact with Disney Consumer Products' online communities in the Disney Living Social Media lounge. Watch favorite Disney Living videos, virtually check-in and join social networking activities like Tweet-ups and participate in giveaways.
DCP's exciting line-up of events and attractions includes:
Stage Shows
· On Stage 23, the United States Postal Service and Disney will celebrate the First Day of Issue Ceremony for the Disney·Pixar Send A Hello Commemorative Stamps featuring original designs of beloved characters from films such as Cars, Ratatouille, Toy Story, Up and WALL•E. With special guests John Lasseter, chief creative officer, Walt Disney and Pixar Animation Studios, and Ronald A. Stroman, Deputy Postmaster General , United States Postal Service, plus an artist signing following the ceremony, this is a must-see event. (Aug. 19, 4:15 p.m.)
· On Stage 28, guests can enjoy the "it's a small world: Celebrating 45 Years" panel discussion. Panel luminaries include experts from Walt Disney Imagineering, Disney Parks and Resorts and Disney Consumer Products, as well as Disney legend Alice Davis – who along with fellow legend Mary Blair researched, designed and supervised the creation of more than 150 costumes for the original attraction. (Aug. 19, 1 p.m.)
Disney Play at the Disney Living Pavilion
With toys featuring everyone's favorite Disney characters and stories, there is something for all ages.
· Making its first public appearance, Rock Star Mickey, the new animated plush from Fisher-Price will rock out at D23 Expo. Don't miss a special performance with rocker and Broadway star Constantine Marioulis and Rock Star Mickey on the Disney Living Pavilion center stage. Releasing this holiday season at retailers nationwide, Rock Star Mickey is already generating buzz as a must-have holiday gift. Mickey really gets things going as he sings, bobs his head, dances across the stage and finishes with his signature move — the mouska-split — where he plays the guitar with his nose!
· At the Mattel booth, the whole family can enjoy some quality time playing with the newest Disney toys from Mattel including the latest Cars die-cast vehicles and new space-themed Toy Story playset and action figures. Plus, be the first to see the Ultimate Disney Princess castle and VIP doll collection inspired by the hottest Disney Channel stars releasing this fall just in time for the holidays. Fans can snap up specially released D23 merchandise from Mattel including a Toy Story Woody action figure and Finn McMissile Cars vehicle.
· In the JAKKS Pacific area, kids can live out their favorite stories with an exciting display of Disney Princess and Disney Fairies role play and playsets. They can also enjoy carnival-style games from Just Play and check out the limited-edition Minnie Mouse plush available for the first time at D23 Expo. And no visit to the Disney Play neighborhood is complete without a picture next to a life-sized Lightning McQueen created entirely out of LEGO® bricks.
Disney Style
Guests can experience an array of Disney-inspired apparel, accessories and art in the Disney Style neighborhood.
· The Disney It's a Small World area will feature fashionable infant and children's clothing and accessories inspired by Mary Blair's original art of the iconic attraction. Kids can create Disney It's a Small World-inspired arts and crafts and participate in a shoe styling competition. A Nordstrom pop-up shop will feature the latest infant and toddler apparel collection, TOMS Shoes and BASQ personal care products.
· Guests can meet the artists and get an autograph from winners of fashion leader Uniqlo's "Mickey By" global t-shirt design contest. They can also preview and purchase Hallmark's cherished annual Disney keepsake ornament featuring a Pook-a-Looz style Steamboat Willie, available first for D23 Expo guests. And at Retro 51, makers of fine writing instruments, guests are invited to drop off the ugliest pen they own at their booth to compete for cool prizes because "Life is too short to carry an ugly pen!"™
· At the Disney Beauty lounge, guests can stop by for pampering and special beauty demonstrations. Kids can have fun, too, with Disney face art and hair styling. Nutrition, health and wellness will take center stage in the Disney Food and Health area. Here guests will receive tips about nutrition and exercise, get snack and meal ideas, learn fun ways to stay healthy and spin a prize wheel for giveaways.
· Guests can enjoy The Wonderful Words of Disney sponsored by Disney Publishing and discover classic tales and new adventures in this comfortable reading area. From paper to iPad, guests can immerse themselves in the Disney library. There are daily storytelling sessions, and guests can go "Behind the Page" at panel discussions and signings with Disney authors Dave Barry, Ridley Pearson and Don Hahn on Stage 28.
· Throughout the Disney Style neighborhood, collectors will find treasures and limited-edition offers. This is the place to meet Disney artists, see them at work, hear their inspirations and have pieces signed and dedicated. Guests may wish to participate in the "Disney Storytellers: Artists of Walt Disney Animation Studios" panel discussion (Aug. 20, 2:30-3:30 p.m., Disney Living Pavilion Center Stage)
Disney Celebrations
At the Disney Celebrations neighborhood, guests will not only be able to join the festivities and activities of a real party with balloons and games, but also have fun learning directly from party planning experts how to make magnificent balloon bouquets, decorate a winning cake and cupcakes, and find the best Disney party decorations. Guests will also be treated to daily birthday cupcake giveaways from DecoPac.
Disney Store
Be one of the first to celebrate the 25th anniversary of Disney Store in its 1,500 square foot pop-up shop at D23 Expo where guests can preview Disney Store's new fall line, as well as specially released D23 Expo items such as limited-edition anniversary merchandise (only available at the event, and to D23 Members shopping on DisneyStore.com after the event, while supplies last), Vinylmation, new Wish-a-Littles from the Kidada for Disney Store collection, and more. On the pavilion's center stage, guests can watch the unveiling of Disney Store's enchanting new Disney Princess Designer Dolls and a fashion parade debuting the 2011 Disney Store Halloween Costume collection. Additionally, Kidada Jones, celebrity jewelry designer, will also make a special guest appearance and unveil her all-new Vinylmation.
Disney Baby
Upstairs in the Baby Care Lounge hosted by Disney Baby, moms can enjoy a moment of serenity and tend to young ones in private. Special prizes will be given away in the lounge, which will be equipped with changing tables and product samples.
Tickets to D23 Expo 2011 are available at http://www.D23Expo.com. Admission includes access to all experiences and entertainment at the D23 Expo and can be purchased for single days or for the full three days of festivities. Admission is $42 for a one-day adult ticket and $32 for children 3-12. Three-day passes are $121 for adults and $91 for children. Members of D23: The Official Community for Disney Fans will receive a discount on admission as well as early entry to each day of the D23 Expo for themselves and their guests. More details about D23 Expo entertainment, events and special guests will be announced in the coming weeks. Fans can keep up with all the news by visiting www.D23Expo.com, as well as by following "Disney D23" on Twitter and Facebook.
About D23 Expo 2011
The D23 Expo—The Ultimate Disney Fan Event—brings the entire world of Disney under one roof, providing attendees with unprecedented access to Disney films, television and theme parks. For schedules, live updates, interactive features and tools, polls and much more, check out the D23 Expo mobile app at www.D23mobile.com! To be part of the D23 Expo conversation, make sure to follow @DisneyD23 and tag your tweets with #D23Expo. For questions during the D23 Expo, get answers by sending tweets to @D23Expo.
About D23
The name "D23" pays homage to the exciting journey that began in 1923, when Walt Disney opened his fledgling studio in Hollywood . D23 is the first official club for fans in Disney's 88-year history. D23 gives its members a greater connection to the entire world of Disney by placing them in the middle of the magic through its quarterly publication Disney twenty-three; a rich website at www.disney.com/D23; a new collectibles line, the Walt Disney Archives Collection; and special events for D23 Members throughout the year, highlighted by the D23 Expo in Anaheim, California, August 19-21, 2011.
About Disney Consumer Products
Disney Consumer Products (DCP) is the business segment of The Walt Disney Company (NYSE:DIS) and its affiliates that extends the Disney brand to merchandise ranging from apparel, toys, home décor and books and magazines to foods and beverages, stationery, electronics and fine art. This is accomplished through DCP's various lines of business which include: Disney Toys, Disney Fashion & Home and Disney Food, Health & Beauty. Other businesses involved in Disney's consumer products sales are Disney Publishing Worldwide, the world's largest publisher of children's books and magazines, and www.DisneyStore.com and www.DisneyStore.co.uk, the company's official shopping portals. The Disney Stores retail chain, which debuted in 1987, is owned and operated by Disney in North America, Europe, and Japan . For more information, please visit Disney Consumer Products or follow us at www.YouTube.com/DisneyLiving, www.Facebook.com/DisneyLiving and www.Twitter.com/DisneyLiving.