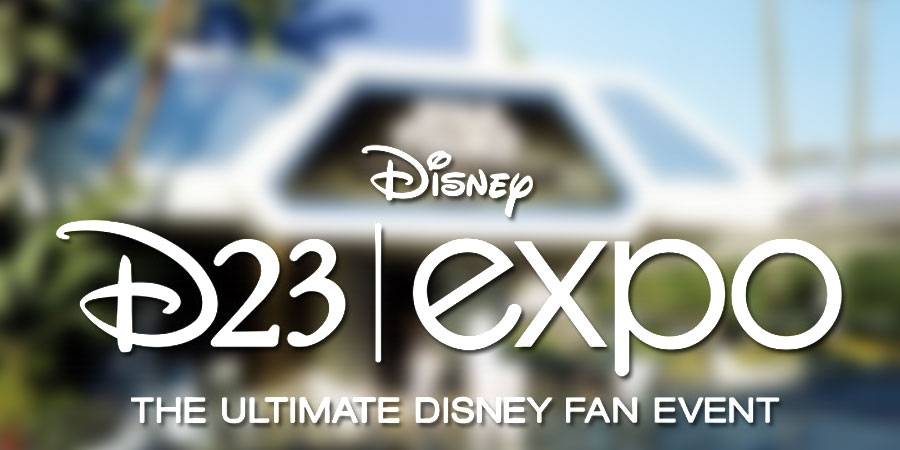 Kris Van de Sande
Disney Store at D23 Expo
August 8, 2011
Disney Store takes center stage at D23 Expo
New Disney Store Princess Designer Dolls, 25th Anniversary Products, Kidada for Disney Store Wish-a-Littles and 2011 Halloween Costumes Unveiled
ANAHEIM, Calif. – August 8, 2011 – The spotlight will shine on Disney Store's spectacular product lines at the D23 Expo, held at the Anaheim Convention Center in Calif. from August 19-21. Disney Store will treat fans to a sneak peek of its fall and holiday 2011 products, as well as offer them a chance to meet and hear from the artists and designers who created them.
Disney Store guests will also get a first look at this year's hottest Halloween costumes, join in Disney Store's 25th Anniversary kick-off celebration and have the first look at the Disney Princess Designer Doll Collection—expected to be one of the most wanted items this holiday season. Daily at the convention, guests will enjoy Disney Store artist signings and special guest appearances, as well as witness events such as a Halloween costume parade and hear the latest news on what's next for Disney Store.
Guests can take home the Disney Store magic when they purchase exclusive merchandise in the 1,500 square foot pop-up store housed in Disney Consumer Product's Disney Living Pavilion. Featured products include items created especially for the D23 Expo, limited edition 25th Anniversary items, Vinylmation, and the always unique and whimsical Kidada for Disney Store Collection. Visitors will not want to miss the daily opening ceremony, where a special attendee will be chosen to "unlock imagination" each day at 9 a.m.
In addition, these other D23 Disney Store celebrations and events are not to be missed:
25th Anniversary Collection and Celebration Kick off: D23 guests will help Disney Store kick-off its celebration of 25 magical years. Since the opening of the first store in Glendale , California on March 28, 1987, Disney Store has become a global retail phenomenon with more than 350 stores in eight countries and foot traffic of more than 200 million guests per year worldwide. On Friday, Aug. 19 at 9 a.m., Disney Store president Jim Fielding will kick off the celebration with remarks prior to opening the store on the first day of D23. The first 25 guests in line will receive a special limited edition 25th anniversary pin. Disney Store artist Jim Salvati will sign exclusive 25th anniversary commemorative art. The pop-up store will offer the first 25th anniversary products ever.
Disney Princess Designer Doll Collection: At D23, Disney Store will debut ten spectacular designer dolls just in time for the holidays. Each classic doll dressed in a glamorous runway inspired gown comes in its own special collector case with a sleeve that showcases the beautiful sketch art created for each one. A limited number of complete sets will be available for pre-purchase at the D23 event, in addition to a special limited edition 25th Anniversary silver Cinderella. As part of the worldwide debut at D23, the dolls will be given to the honorees at the Legends of Disney Awards ceremony on Friday, Aug. 19, where the extraordinary actresses whose voices brought to life many modern-day Disney Princesses including Jodi Benson (Ariel from The Little Mermaid), Paige O'Hara (Belle from Beauty and the Beast), Lea Salonga (singing voices of Jasmine from Aladdin and Mulan from Mulan), Linda Larkin (speaking voice of Jasmine from Aladdin), and Anika Noni Rose (Princess Tiana from The Princess and the Frog) will be named and honored.
Starting Aug. 22, 2011, one new Disney Princess Designer Doll will arrive in stores each week for 10 weeks in a random order not to be revealed to guests until each Monday when they go on sale. An assortment of home products (stationery and mugs) as well as special trend items (t-shirts, cosmetics, and accessories) inspired by the beauty of the new dolls will also be available at D23. D23 guests will be the first to see these beautiful dolls.
Halloween Costume Parade: The Halloween Costume Parade held Saturday, Aug. 20 at 1 p.m. will unveil the hottest costumes for 2011, including a beautiful limited edition Rapunzel costume (only 2,000 will be available this fall). Visitors can watch kids modeling the best Disney Store costumes on the Disney Living Pavilion Center Stage. Five lucky guests will win the opportunity to receive a complimentary costume, courtesy of Disney Store.
Vinylmation Artists Signing: On Sunday, Aug. 21 at 10 a.m., Vinylmation artists will sign the new Lion King inspired Vinylmation collection. Vinylmation toys are the latest pop culture phenomenon and are treasured by collectors of all ages.
New Kidada for Disney Store Wish-a-Littles Line: On Sunday, Aug. 21 at 1 p.m. in the Disney Living Pavilion Center Stage, celebrity jewelry designer Kidada Jones will make a special appearance to welcome her newest friends to her exclusive line of jewelry and accessories. Wish-a-Littles are Kidada's design twist on Disney characters – each figure opens to reveal a secret jewelry charm. The new fall Wish-a-Littles include Alice , Ariel, Jasmine and Tinker Bell. Guests can make their D23 trip extra special and get their photo taken with Kidada following the reveal.
In addition to all the events and guest appearances, fans can chat with Disney Store president Jim Fielding and other surprise guests via Disney Store's Twitter, and get a behind-the-scenes look at the D23 experience by checking Disney Store's blog, The Buzz, at http://blog.disneystore.com
Disney Store at D23 can be found in the Disney Living Pavilion. Check the D23 Expo web site for event schedule details and locations.
To find a local Disney Store, guests can visit www.DisneyStore.com/storelocator or call (866) 902-2798. Guests can also sign up for email alerts at www.DisneyStore.com/Updates, become a fan on Facebook www.facebook.com/DisneyStore or follow us on Twitter www.twitter.com/DisneyStore to stay connected to your favorite destination.
ABOUT DISNEY STORE
The Disney Store retail chain, which debuted in 1987, is owned and operated by Disney in North America, Europe, and Japan . Disney Store is the retail merchandising arm of Disney Consumer Products, the business segment of The Walt Disney Company (NYSE:DIS) and its affiliates that extends the Disney brand to merchandise. Disney Store carries high-quality products, including exclusive product lines that support and promote Disney's key entertainment initiatives and characters. Disney Store opened its first store in Glendale , California and, in doing so, originated the themed retail business model. There are currently more than 200 Disney Store locations in North America; more than 40 Disney Store locations in Japan ; and more than 100 Disney Store locations in the United Kingdom , France , Spain , Ireland , Italy and Portugal , plus online stores www.DisneyStore.com and www.disneystore.co.uk. Each Disney Store location offers a magical shopping experience that can only be delivered by Disney, one of the world's largest and most successful entertainment companies. For more information, please visit www.disneyconsumerproducts.com/press/us/disneystore or follow us at www.facebook.com/DisneyStore and www.twitter.com/DisneyStore.
About D23 Expo 2011
The D23 Expo—The Ultimate Disney Fan Event—brings the entire world of Disney under one roof, providing attendees with unprecedented access to Disney films, television and theme parks. For schedules, live updates, interactive features and tools, polls and much more, check out the D23 Expo mobile app at www.D23mobile.com! To be part of the D23 Expo conversation, make sure to follow @DisneyD23 and tag your tweets with #D23Expo. For questions during the D23 Expo, get answers by sending tweets to @D23Expo.
About D23
The name "D23" pays homage to the exciting journey that began in 1923 when Walt Disney opened his fledgling studio in Hollywood . D23 is the first official club for fans in Disney's 88-year history. D23 gives its members a greater connection to the entire world of Disney by placing them in the middle of the magic through its quarterly publication Disney twenty-three; a rich website at www.disney.com/D23; a new collectibles line, the Walt Disney Archives Collection; and special events for D23 Members throughout the year, highlighted by the D23 Expo in Anaheim, California, August 19-21, 2011.