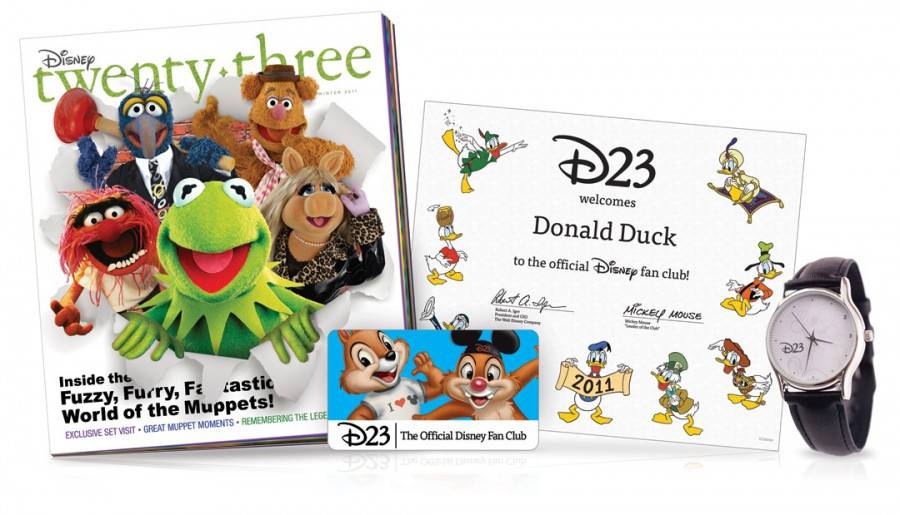 Kris Van de Sande
Holiday Gift Idea from D23: The Official Disney Fan Club
December 1, 2011
D23 is the world's only official Disney fan club!
D23 encompasses tens of thousands of members in the U.S. and around the globe who are passionate about the remarkable past, present and future of all things Disney.
FOR DISNEY FANS AND THOSE WHO LOVE THEM,
A GOLD-LEVEL D23 MEMBERSHIP MAKES
THE PERFECT HOLIDAY GIFT,
UNLOCKING THE MAGIC OF DISNEY EVERY DAY OF THE YEAR!
Press Release:
Taking its name from 1923, the year Walt Disney founded his world-famous company, D23 brings its members a host of exclusive benefits, including:
Disney twenty-three Magazine – our stunning, oversized, quarterly
publication that is available with all D23 Gold Memberships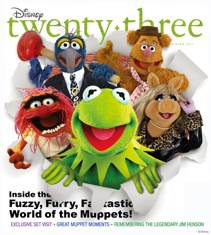 Member-Exclusive Gifts – Four times a year, Gold-level D23 Members receive a free gift sent directly to them with their copy of Disney twenty-three … each one is a collectible surprise that celebrates Disney
Annual Member Gift – Each new and renewing D23 Member receives a special collectible gift from The Walt Disney Archives Collection
D23 Special Discounts and Offers – D23 Members can save hundreds of dollars by presenting their D23 Membership cards at dozens of select retailers and attractions (details can be found at www.Disney.com/D23Discounts)
D23 Website – In-depth features and exclusive articles about Disney's past, present and future, plus breaking news and special features from the Walt Disney Archives are highlights of www.Disney.com/D23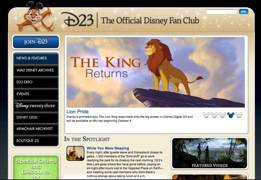 Bi-Weekly 'Fan Fare' Newsletter – Created especially for D23 Members, this twice-a-month newsletter brings you closer than ever to the amazing past, present and future of all things Disney!
Special Member-Only Events – D23 Members can take part in amazing tours of the Walt Disney Studios and Archives, signature events at Walt Disney World and Disneyland Resort, special film screenings, and many other events throughout the country and throughout the year. These one-of-a-kind experiences are created especially for members of D23: The Official Disney Fan Club.
D23 Expo – The D23 Expo brings the entire world of Disney under one roof and is the biggest Disney fan event in the world. D23 Members can purchase special ticket discounts and receive exclusive access to this amazing, bi-annual event.
And… there's more to come! In 2012, D23 will offer its members even more outstanding offers, experiences and events across the country, plus an exciting line-up of films for its screening series.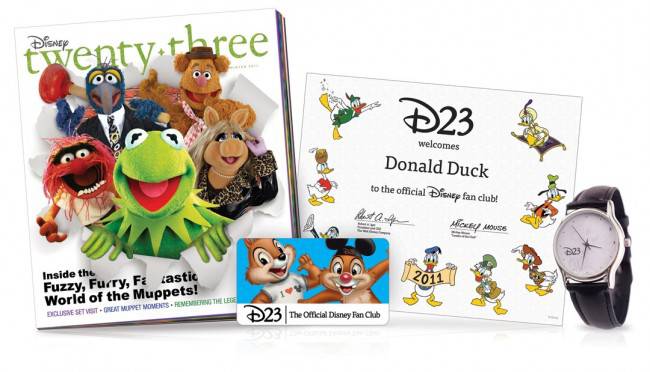 To become a member of D23: The Official Disney Fan Club
or to give a membership as a holiday gift, just visit:
www.Disney.com/D23