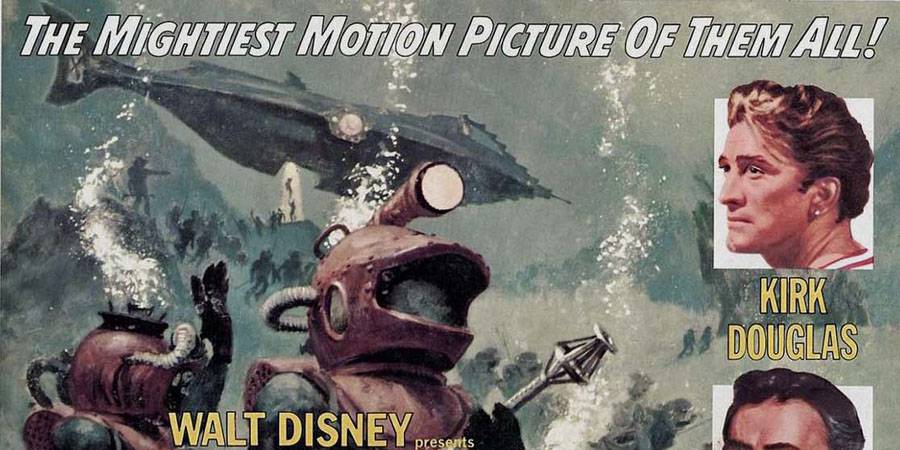 Kris Van de Sande
TCM & D23 Present Two Extraordinary Disney Classics on the Big Screen
March 21, 2012
TCM Classic Film Festival and D23: The Official Disney Fan Club
to Present Two Groundbreaking Disney Classics
Events Include 75th Anniversary Screening of Snow White and the Seven Dwarfs (1937)
And Live Appearance by Kirk Douglas Introducing a New Restoration of
20,000 Leagues Under the Sea (1954)
Press Release:
For the second consecutive year, the TCM Classic Film Festival will celebrate the legacy of
The Walt Disney Studios. Turner Classic Movies (TCM), in collaboration with D23: The
Official Disney Fan Club, will present a 75th anniversary screening of Walt Disney's
Snow White and the Seven Dwarfs (1937), Disney's first hand-drawn feature-length
animated film. In addition, legendary actor Kirk Douglas will present the first general public
screening of the newly restored (from original camera negatives) live-action adventure, 20,000 Leagues Under the Sea (1954).

On Saturday, April 14, Walt Disney's Snow White and the Seven Dwarfs will screen at
Grauman's Chinese Theatre at 1 p.m. This film revolutionized the art of animation with its
cutting edge technique, design and storytelling – setting animation in pursuit of an ever more
realistic look. Moreover, it demonstrated animation's viability as a legitimate cinematic art form. The Academy of Motion Picture Arts and Sciences bestowed a special Academy Award® on Walt Disney, recognizing Snow White as "a significant screen innovation which has charmed millions and pioneered a great new entertainment field." The unique Oscar® trophy consisted of one full-sized statuette standing next to seven miniature versions. The film also earned an Oscar® nomination for Leigh Harline's memorable score.

In 1997, Snow White and the Seven Dwarfs was named one of the 100 Greatest Films of All
Time by the American Film Institute (AFI). The following year, the AFI named it the greatest
American animated film of all time.

On Friday, April 13, at 2:45 p.m., Hollywood legend Kirk Douglas will be present at Grauman's
Chinese Theatre for the first public screening of the newly restored 1954 adventure film epic,
20,000 Leagues Under the Sea, the first live-action feature film shot at Walt Disney's Burbank
studios. Disney recruited an A-list cast including Kirk Douglas, James Mason and Paul Lukas,
and a set budget of $9 million, the largest in Hollywood history at that time.
Walt Disney had originally planned to turn Jules Verne's tale of Captain Nemo's battle to wipe
out warfare into an animated feature. But when he saw designer Harper Goff's preliminary
sketches, he decided to make the switch to live action. To film the massive production – the
studio's first in CinemaScope – Disney added a water tank and a third soundstage to his
studio, rented additional space from 20th Century-Fox and Universal, and sent cast and crew
to the Caribbean for underwater shooting. His technicians also had to develop new equipment
for the film's many underwater scenes and create a giant, two-ton squid for the film's most
impressive sequence.

20,000 Leagues Under the Sea went on to earn two Oscars®, one for the eye-popping visual
effects and one for John Meehan and Emile Kuri's art direction and set decoration. The film
earned a third nomination for Elmo Williams' editing.

Operation Undersea, an episode of the Disneyland TV series highlighting the creation of the
film, won Emmys® for Best Individual Program of the Year (1955) and Best Television Film
Editing.

About D23: The Official Disney Fan Club
D23: The Official Disney Fan Club celebrates the remarkable past, present and future of
Disney, taking its name from 1923, the year Walt Disney founded his world-famous company.
D23 unlocks the magic of Disney with a host of exclusive benefits, including a quarterly
publication, Disney twenty-three; a rich website at http://www.D23.com; a weekly e-mail
newsletter; an array of discounts and special offers; free gifts throughout the year; as well as
exclusive events created especially for its members.
Disney fans can join the world's only Official Disney Fan Club by visiting http://www.D23.com,
or at select shops at the Disneyland® Resort, the Walt Disney World® Resort and
http://www.DisneyStore.com/D23. To keep up with all the latest D23 news and events, follow
"DisneyD23" on Twitter, YouTube and Facebook.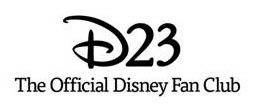 About the TCM Classic Film Festival
Each April, Hollywood rolls out the red carpet to welcome thousands of movie lovers,
filmmakers and legendary stars from around the globe for the TCM Classic Film Festival.
Marking its third year, the TCM Classic Film Festival is the place to experience classic movies
as they were meant to be seen: on the big screen, in some of the world's most iconic venues,
with the people who made them. The four-day festival, which takes place Thursday, April 12
– Sunday, April 15, features a wide range of screenings, events and appearances starting
early in the morning and going into the late evening.

TCM host and film historian Robert Osborne will serve as official host of the TCM Classic Film
Festival, with TCM weekend daytime host Ben Mankiewicz also introducing several events.
Among the highlights of this year's TCM Classic Film Festival: a gala opening-night screening
of the newly restored Cabaret (1972), with a live appearance by Oscar® winners Liza Minnelli
and Joel Grey*; a multi-tiered celebration of Kim Novak, including the taping of a TCM
special, a hand and footprints ceremony at Grauman's Chinese Theater and a screening of the Alfred Hitchcock classic Vertigo (1958); a tribute to director and choreographer Stanley
Donen; live appearances by Debbie Reynolds at anniversary screenings of the newly
restored Singin' in the Rain (1952) and the western epic How the West Was Won (1962),
the latter presented in all its Cinerama glory; introductions by Dick Van Dyke, Shirley Jones,
Angie Dickinson, Robert Wagner and others; a multi-tiered look at Style in the Movies; a
salute to Paramount, featuring an appearance by Oscar-winning producer Robert Evans; the
U.S. premiere of the documentary Baby Peggy: The Elephant in the Room (2010), with live
appearances by "Baby Peggy" Diana Serra Cary and filmmaker Vera Iwerebor; newly
restored editions of such landmark films as Wings (1927), Casablanca (1942) and Grand
Illusion (1937); and much more.

The third-annual TCM Classic Film Festival is produced by TCM. Since launching in spring
2010, the TCM Classic Film Festival has quickly established itself as a destination event for
film lovers, drawing more than 25,000 attendees from around the country and around the globe in 2011. Festival passes are on sale now at http://www.tcm.com/festival.

The Hollywood Roosevelt Hotel, which has a longstanding role in movie history and was the
site of the first Oscars® ceremony, will serve as the official hotel for the festival, as well as
home to Club TCM, a central gathering point for passholders. Screenings and events will be
held at Grauman's Chinese Theatre, Chinese 6 Theatres, the Egyptian Theatre and, for the
first time this year, Arclight Cinema's Cinerama Dome and The Avalon.

* Schedule permitting

About TCM
Turner Classic Movies is a Peabody Award‑winning network that presents great films, uncut
and commercial‑free, from the largest film libraries in the world. Currently seen in more than
86 million homes, TCM features the insights of veteran primetime host Robert Osborne and
weekend daytime host Ben Mankiewicz, plus interviews with a wide range of special guests.
As the foremost authority in classic films, TCM offers critically acclaimed original
documentaries and specials, along with regular programming events that include The
Essentials, 31 Days of Oscar® and Summer Under the Stars. TCM also stages special events
and screenings, such as the TCM Classic Film Festival in Hollywood and the TCM Classic
Cruise; produces a wide range of media about classic film, including books and DVDs; and
hosts a wealth of materials on its website, http://www.tcm.com. TCM is part of Turner
Broadcasting System, Inc., a Time Warner company.

Turner Broadcasting System, Inc., a Time Warner company, creates and programs branded
news; entertainment; animation and young adult; and sports media environments on television and other platforms for consumers around the world.